A roof is an important part of a home. Not only does it keep the weather out, but it also helps protect the house's structure. That's why it's so important to make sure that your roof is properly maintained. After reading this, you'll see why it's essential to follow your advice!
It's Safer
Whenever thinking about your home, you have to consider safety. You can click here for more details and see just how important your roof is in this regard. A well-maintained roof will protect you and your family from the outside elements. It's one of the most important parts of your home for keeping everyone safe.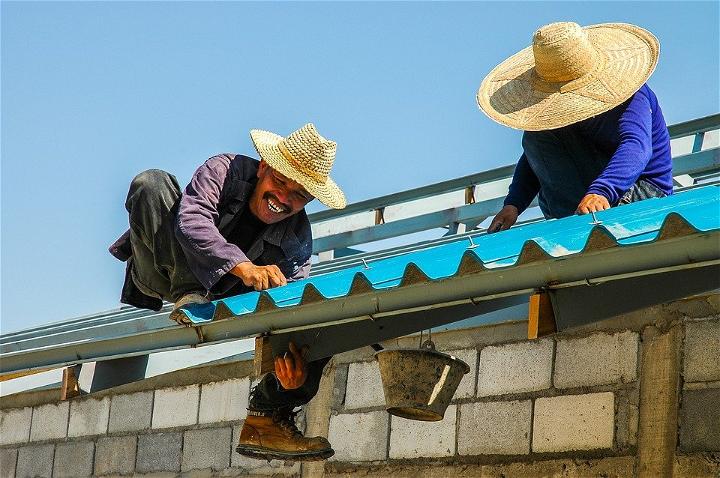 If you have a strong roof, it can withstand high winds and other severe weather conditions. This gives you and your family peace of mind knowing that you're protected from the dangers of Mother Nature.
A well-maintained roof also keeps pests and animals out of your home. If there are any gaps or holes in your roof, they can easily become entry points for critters looking for a place to nest. Not only is this a nuisance, but it can also pose a health hazard to you and your family.
Preventing Health Concerns
A faulty roof can cause a whole host of problems for a home, and health concerns are one of the most serious. If your roof is leaking, it can allow mold and mildew to grow inside your home. These can cause respiratory problems for you and your family. In extreme cases, black mold can even be fatal. Maintaining your roof will help to prevent these health concerns from arising.
It's not just leaked that you have to worry about either. If your roof is in poor condition, it could collapse entirely. This would obviously put you and your family in danger. By ensuring that your roof is regularly maintained, you can avoid any such disasters from happening.
Drafts can also be a problem in homes with faulty roofs. If your roof is full of holes, then the cold air can come into your home and make it very uncomfortable to live in. This can again lead to health problems, particularly for young children and the elderly. Keep your family safe and warm by ensuring that your roof is in good condition.
Avoiding Further Damage
It's always important to prevent further damage, no matter what the issue is. With your roof, avoiding further damage should be a top priority. Whether there's a small leak or large hole, taking care of it as soon as possible is key to preventing any bigger problems down the road.
Your roof protects your home from the elements, so it's important to make sure it stays in good condition. By maintaining your roof and fixing any issues that come up, you can avoid costly repairs or even having to replace your roof entirely. Don't wait until there's a problem to take action. Regular maintenance and inspections can help you spot potential issues early on and nip them in the bud.
Improving Its Lifespan
A well-maintained roof will stand strong for much longer than one that isn't given any attention. Regular roof maintenance can improve its lifespan by years, maybe even decades in some cases.
It's important to take care of your roof not only for improving its longevity but also for the safety of you and your family. A sturdy roof is essential in keeping everyone inside the house safe from the elements.
If you're unsure about how to maintain your roof or don't have the time to do it yourself, there are plenty of professionals who would be more than happy to help out.
Cost-effective
There are a lot of expenses when it comes to your household. These are the following:
Your mortgage or rent
Your monthly bills (gas, electric, water, trash)
Home insurance
Yard work and landscaping
Pest control
And the list goes on. So when it comes to being cost-effective, maintaining your roof should be a priority. If you don't maintain your roof, you could be opening yourself up to some very costly repairs down the line. For example, if you have a leak in your roof and it's not fixed, that water can damage your ceilings, walls, and floors. And if that happens, you're looking at a hefty repair bill.
Energy-efficiency
You'll also have benefits when it comes to energy efficiency. A well-maintained roof will help keep your home cooler in the summer and warmer in the winter. That's because a properly insulated and ventilated roof will help regulate the temperature in your home. And that can lead to lower energy bills.
So when it comes to being cost-effective, maintaining your roof should be a priority. Not only will you save money on repairs down the line, but you'll also see benefits when it comes to your energy bill.
Improving The Curb Appeal
Apart from these practical reasons, your home will also look much nicer from the street if you have a well-maintained roof. This is important if you ever plan on selling your home, as potential buyers will be put off by an unsightly roof.
Maintaining your roof also adds to the curb appeal of your home, which can help increase its value. If you're not planning on selling any time soon, it's still nice to know that your home is worth more than it would be with a shoddy roof!
Adding To Home Value
A fine roof will make sure your home keeps its value for a longer time. If you live in an area with harsh weather conditions, then adding a layer of protection to the house should be a priority. The lifespan of most roofs is about 20-30 years. However, without proper maintenance, that number can drop significantly.
A new roof will also make your home more energy-efficient and help you save money on utility bills. In addition to adding value to your home, maintaining your roof will also keep your family safe and comfortable.
If you're thinking of selling your home in the near future, it's important to get any necessary repairs done beforehand.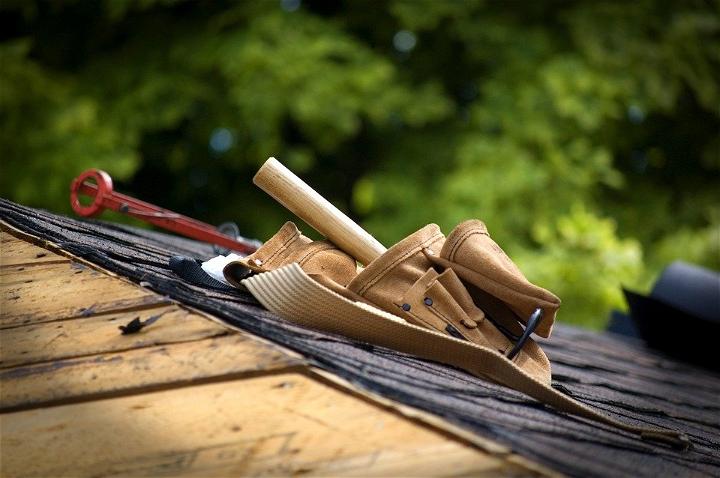 You always want your roof to be in the best possible condition as it ensures safety and prevents all health concerns you have. Doing this will avoid further damage and improve its lifespan by a lot. It's also cost-effective and energy-efficient which means you'll be saving a lot of money. Finally, you'll improve your curb appeal and it'll add a bunch to your home's value!