Everyone wants nice and smooth, clear skin. But sometimes, it can feel like achieving that goal is impossible. There are a million different products on the market, and it can be hard to know which ones will actually work. If you're looking for ways to improve your skin texture, here are eight simple steps that you can start taking today.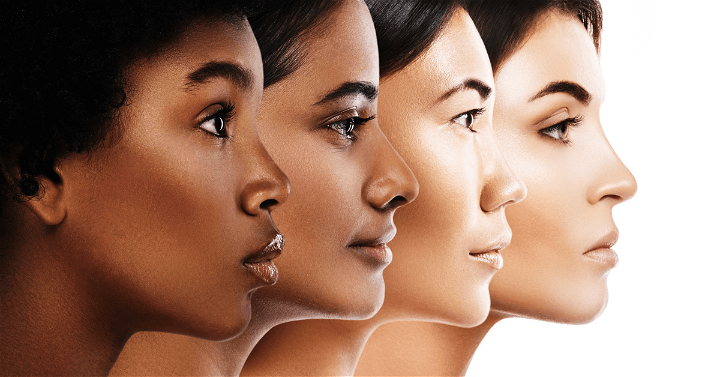 What Is Textured Skin?
Textured skin is a type of skin that has a rough, bumpy surface. There are several different types of textured skin, each with its own set of causes and symptoms.
The most common type of textured skin is keratosis pilaris, which is characterized by small, hard bumps that typically appear on the upper arms, legs, or buttocks. Keratosis pilaris is caused by an overgrowth of keratin, the protein that makes up the outer layer of skin. While keratosis pilaris is harmless, it can be slightly itchy and uncomfortable.
Another type of textured skin is acne. Acne is characterized by pimples, blackheads, whiteheads, and little bumps on your face that develop when the pores of the skin become clogged with oil and dead cells. Acne can be mild, moderate, or severe, and it can occur on any part of the body where there are hair follicles.
While textured skin can be unsightly, it is usually not harmful. However, if you have textured skin that is causing you discomfort, there are skin tips and treatments that can help. Our guide is suitable for people with dry faces, oily skin, sensitive skin, and acne-prone skin.
How to Improve Your Skin Texture
There are many ways to improve your face skin texture, and we've devised a detailed guide that's super easy to follow.
Try a professional laser treatment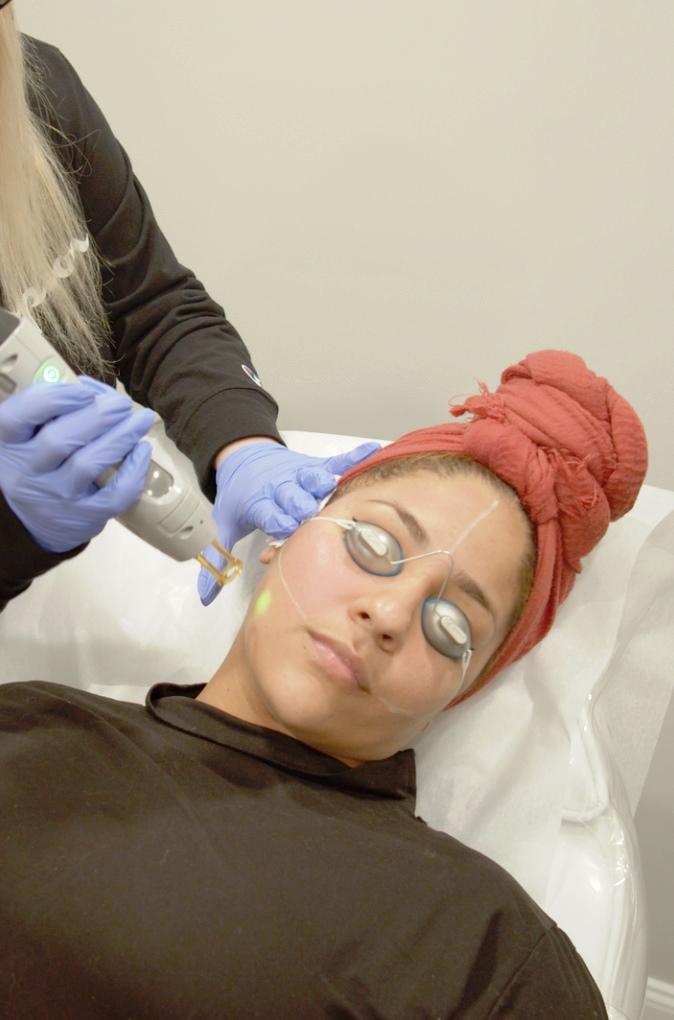 Facial laser treatment can help improve the appearance of textured skin by reducing the getting rid of bumps and roughness. When doing a laser skin resurfacing treatment, the laser energy is delivered to the skin in short pulses, which helps to break up the bonds that hold together dead skin cells. This process can help to smooth out the surface of the skin and improve its overall texture.
Laser skin treatments should only be performed by a dermatologist or other trained medical professional. The number of treatments needed will vary depending on the severity of the textured skin complexion. Most people see noticeable results after just a few treatments.
If you are considering a laser treatment for textured skin, be sure to consult with a qualified medical professional to ensure that it is the right treatment for you.
Microneedling
Microneedling is a great treatment for skin texture. This is a minimally-invasive cosmetic procedure that can improve the appearance of your skin. It involves using fine needles to create tiny punctures in the skin, which can help to improve its texture and smooth out any imperfections.
Microneedling can be an effective treatment for textured skin, as it can help to break down scar tissue and stimulate collagen production. This can lead to smoother, more even-looking skin.
If you are considering this treatment for uneven skin texture, it is important to consult with a qualified dermatologist or esthetician to ensure that it is the right treatment for you. They will be able to assess your skin type and skin condition and advise you on the best course of treatment.
Use a chemical peel
Chemical peels are one of the best treatments for skin texture currently on the market. By removing the outermost layer of dead skin cells, chemical peels can help to smooth out rough, textured skin and get rid of clogged pores. Peels can also help to reduce the appearance of fine lines, enlarged pores, and wrinkles and can even help to fade brown spots and other signs of sun damage.
There are a variety of different types of chemical peels available, so it's important to talk to your dermatologist or esthetician about which one is right for you. The depth of the peel will determine how effective results you see and how long they last.
Cosmetic injections
By injecting fillers into the skin, they can plump up the area and smooth out any bumps or indentations. This can help give the skin a more even appearance and make it look healthier overall.
Preventative botox and mesobotox injections can also help to stimulate collagen production, which can further improve the appearance of textured skin. Collagen is a protein that helps to keep the skin looking firm and elastic. By increasing collagen production, injectables can help to reduce the appearance of fine lines and wrinkles, as well as improve the overall texture of the skin.
Daily skincare routine
When it comes to improving the texture of your skin, there is no one-size-fits-all solution. However, incorporating a daily skincare routine into your life can definitely help. Plus, there are so many amazing products for textured skin out there, so you'll definitely find suitable ones for your skin type.
For starters, cleansing your face, especially the t-zone, every day will help to remove dirt, oil, and other impurities that can clog pores and lead to textured skin. Exfoliating on a regular basis will also help to slough off dead skin cells and improve skin texture.
Additionally, using a good moisturizer and retinol wipes on your face and under your eyes will help to keep your skin hydrated and plump, which can minimize the appearance of pores and fine lines. And last but not least, protecting your skin from the sun with SPF will help to prevent damage that can cause textured skin.
Drink a sufficient amount of water
Water is essential for our bodies to function properly, and that includes keeping our skin healthy. Dehydration can cause our skin to become dry, tight, and flaky. It can also accentuate the appearance of fine lines and wrinkles. Drinking plenty of water helps to keep our skin hydrated, plump, and youthful-looking.
Water also helps to flush out toxins from our bodies, which can lead to skin problems like acne. Therefore, drinking plenty of water is not only good for our overall health but also for the health of our skin. So if you're looking to improve your uneven skin texture, be sure to up your water intake.
Be sure to wear sunscreen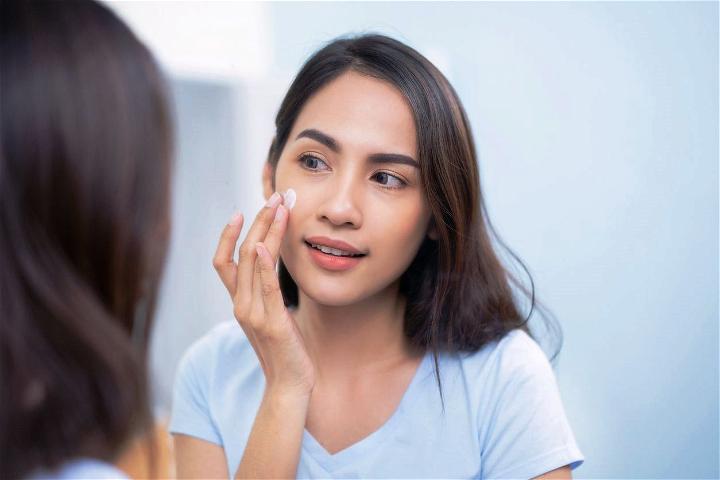 Sun exposure is very damaging, and sunscreens are the best way to prevent that and protect your skin, as suggested by research done at Harvard. Sunscreens can help improve the appearance of textured skin by providing a skin barrier against the sun's harmful UV rays and free radicals.
Look for broad-spectrum sunscreens that contain active ingredients like zinc oxide or titanium dioxide, as these provide the best protection against UV rays. Apply sunscreen evenly to all exposed areas of skin before going outdoors, and reapply every two hours or as needed.
Avoid smoking
Smoking cigarettes can lead to a number of adverse health effects, including damage to the skin. Cigarette smoke contains a number of harmful chemicals that can cause the skin to become dry, wrinkled, and discolored. Additionally, smoking can reduce the body's ability to produce collagen, which is responsible for keeping the skin elastic.
Conclusion
There you have it! Eight simple steps to help improve the grainy skin texture on your face. Just remember to be consistent with your routine and be patient; you won't see results overnight. But if you stick with it, you'll easily improve your skin tone and texture.