Navigating TikTok's vibrant world can feel like a maze. While some creators consider shortcuts, like buying TikTok followers, it's often just one piece of the puzzle. So, unless you're pairing this approach with genuine content, you might be missing a trick. Ready for some insights? Let's dive into ten actionable tips.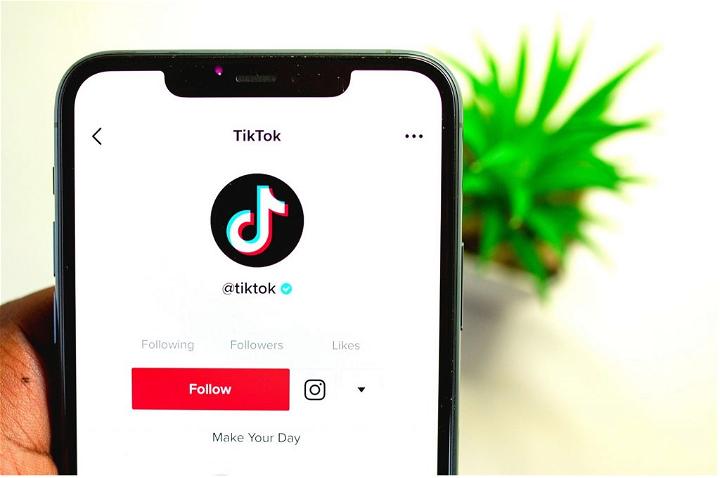 1. Optimize Your Profile for Impact
Think of your TikTok profile as your digital calling card; it's often the first encounter potential followers have with you. The power of a memorable profile picture, a username that resonates, and a succinct yet captivating bio cannot be underestimated.
Your profile picture should visually represent your content niche or style. A clear, high-quality image that captures your essence will leave a lasting impression. Consider using a professional headshot or an image that reflects your unique personality.
When choosing a username, aim for something catchy and easy to remember. It should ideally align with your content theme and personal brand. Avoid using overly complicated or obscure usernames that might confuse potential followers.
Your bio is your chance to convey your personality and what viewers can expect from your content. Use concise language to describe your passions, interests, and the type of content you create. A touch of humor or a quirky tagline can also make your bio more memorable.
2. Consistency is Your Secret Weapon
Consistency is the backbone of a burgeoning follower count. Establish a posting schedule that suits your style and availability, and then stick to it religiously. Your followers will come to expect and anticipate your content, leading to heightened engagement and greater chances of attracting new followers.
When crafting your posting schedule, consider your audience's demographics and time zones. Experiment with different posting times and days to identify when your content receives the most engagement. Tools like TikTok Analytics can provide insights into when your followers are most active.
Additionally, consistency extends beyond posting frequency. Strive for consistency in your content style, tone, and branding. A cohesive and recognizable visual aesthetic can make your profile more appealing and memorable to viewers.
3. Ride the Trend Waves
The heart of TikTok beats to the rhythm of trends, challenges, and viral sensations. Stay vigilant and up-to-date with what's trending, and put your unique spin on these phenomena. By joining popular challenges and leveraging trending sounds, your content gains visibility among a broader audience, thereby increasing the odds of acquiring new followers.
While jumping on trending challenges is essential, make sure your interpretation adds value or a unique perspective. Adding your personal touch to a popular trend can set your content apart and attract followers who appreciate your creativity.
4. Foster Meaningful Connections
In the digital realm, authentic engagement is the key currency. Responsively interact with comments, spark conversations, and demonstrate a genuine interest in your audience. By cultivating a sense of community around your content, you create an inviting space where followers feel valued, compelling them to stay engaged and connected.
When responding to comments, go beyond generic replies. Take the time to address specific comments or questions from your viewers. Personalized responses show that you genuinely appreciate your audience's engagement and encourage more interactions in the future. Connecting on a deeper level by revealing your experiences can foster a stronger bond between you and your followers.
Consider hosting Q&A sessions or "Ask Me Anything" (AMA) videos to interact directly with your audience. Encourage viewers to submit questions and dedicate a video to answering them. This approach fosters engagement and provides valuable insights into your followers' interests.
5. Craft Engaging and Polished Content
In a visually-driven platform like TikTok, content quality reigns supreme. Dedicate time to enhance your video production skills—experiment with lighting techniques, optimize audio clarity, and refine visual aesthetics. Exceptional video quality showcases your dedication and captivates viewers, leaving them craving more of your content.
Invest in equipment that can improve the technical aspects of your videos. A smartphone tripod, external microphone, and ring light are affordable tools that can significantly enhance the quality of your content. Crisp audio and well-lit visuals contribute to a more professional and enjoyable viewing experience. A visually appealing and polished video can leave a lasting impression on viewers, increasing the likelihood of them becoming followers.
6. Begin with Captivating Storytelling
Captivating your audience within the first few seconds is essential. Whether it's an intriguing intro, an enticing teaser, or a thought-provoking question, a compelling beginning ensures your content stands out amidst the endless scroll.
Craft a strong opening that introduces the main theme or concept of your video. Pose a question, share a surprising fact, or present a scenario that immediately piques viewers' curiosity. A well-executed hook entices viewers to continue watching, increasing the likelihood of engagement and following.
7. Collaborate for Mutual Growth
Collaborations possess an almost magical potential for growth. Team up with fellow creators whose content complements yours and produce videos that spotlight each other's strengths. Collaborative efforts introduce your profile to entirely new audiences, showcasing your versatility and contributing to a surge in your follower count.
Identify creators within your niche or those who share similar interests and values. Reach out to them with a collaboration proposal that highlights the mutual benefits of working together. Collaborations can take various forms, such as duets, reaction videos, challenges, or joint tutorials.
Additionally, don't forget to promote your collaborative content across both your and your partner's platforms. Cross-promotion increases the reach and visibility of the video, maximizing the potential for new followers.
8. Master the Art of Hashtags
Hashtags are the signposts guiding users to your content. Conduct thorough hashtag research to identify trending and niche-specific hashtags. Aim for a mix of broad and specific hashtags to maximize reach while targeting a relevant audience.
Integrate hashtags organically within your captions. Rather than cramming a slew of hashtags at the end of your caption, incorporate them seamlessly into the text. This ensures your captions remain readable and engaging while still benefiting from enhanced discoverability.
9. Embrace Authenticity and Transparency
The TikTok community resonates with authenticity. Offer glimpses into your unfiltered life—share candid moments, behind-the-scenes snippets, and personal stories that humanize your digital presence. By baring your genuine self, you foster a profound connection with your audience, cultivating loyalty and inviting more followers to join your journey.
Authenticity begins with embracing your unique quirks and imperfections. Don't shy away from showcasing your true self, whether it's your unfiltered thoughts, spontaneous reactions, or unpolished moments. Vulnerability creates a relatable and authentic bond with your viewers.
10. Analyze, Learn, and Evolve
TikTok provides a treasure trove of insights into your content's performance. Delve into metrics such as views, likes, shares, and audience demographics. By analyzing this data, you gain invaluable insights into what resonates with your audience. Armed with these insights, you can continually fine-tune your content strategy for sustained growth.
Regularly review your TikTok Analytics dashboard to monitor key performance indicators. Track metrics such as video views, engagement rates, follower growth, and audience demographics. Identifying patterns and trends can help you understand which content types and themes are most successful.
Experiment with different content formats, styles, and themes based on your analytics findings. If certain videos receive higher engagement or reach, consider producing more content in a similar vein. Likewise, if certain types of content underperform, analyze the potential reasons and make adjustments accordingly.
Lastly, try leveraging A/B testing to refine your content strategy. Create variations of videos with slight differences in elements such as captions, thumbnails, or video length. Compare the performance of these variations to determine which factors contribute to higher engagement and follower acquisition.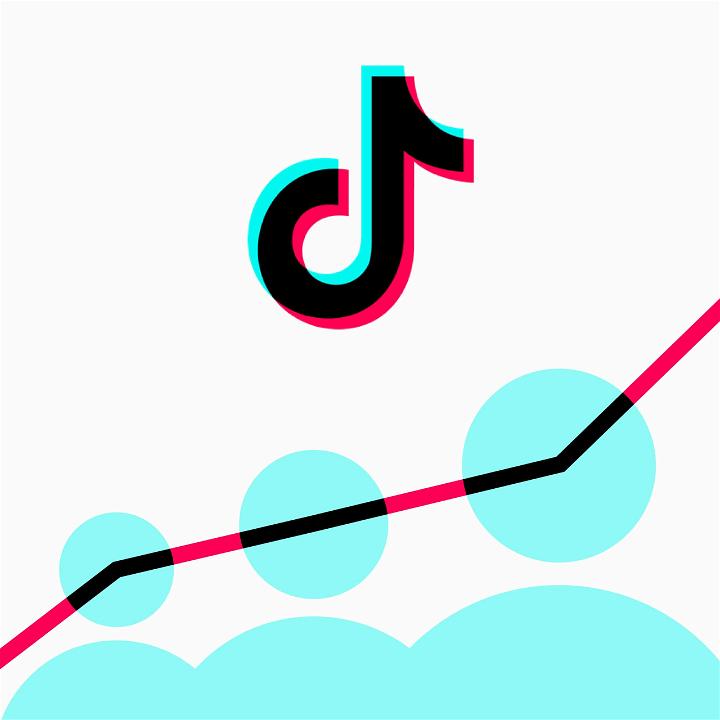 Conclusion
The path to becoming a TikTok influencer is a dynamic journey that demands creativity, consistency, and strategic thinking. By optimizing your profile, embracing trends, and nurturing genuine interactions, you're poised to unleash the full potential of TikTok and cultivate a devoted follower base.
Remember, every new follower is a testament to your unique voice and creative prowess. Stay persistent, stay innovative, and witness the transformative power of TikTok as you ascend to unparalleled success.