The garden is a special place in your home. It's where family and friends gather to soak up the sun, swap stories and food. With summer well underway, you might be looking for ways to freshen up your space – and if so, we can help. Here are our top three predictions for trends in garden seating style for 2023.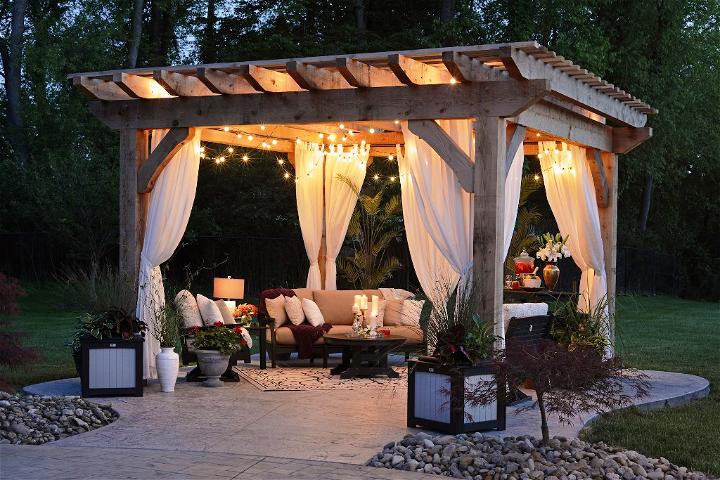 Play with Bold & Vibrant Colour
One of the top ways to add freshness to a space is to add colour. You can achieve a different mood by doing something as simple as adding colour to table settings, placemats and table runners. Or, if you're looking for something bolder, a brightly coloured area rug or vibrant chairs can do the trick. And if you're searching for colour inspiration, the Pantone colour of the year for 2023 is Viva Magenta. But if pink is not your thing, look at contrasting colours. For example, cool neutrals like grey contrast nicely with warm reds and oranges, while warm neutrals like cream and brown contrast well with cool blues, purples and greens.
Keep it Natural
If you're looking to build a pergola, you will find you have a lot of options. Building merchants can build your pergola with more natural and deeper woods for more colour options. For 2023, darker wood will be making a comeback. Why? Darker wood tends to evoke a more classic design as a centrepiece to a room. It helps to make a space more inviting by adding warmth. Plus, it can be easily styled with a number of different colours and patterns. A trend like this can also stay relevant for years to come. Darker and natural tones are more likely to stay in style, meaning an investment in a piece like this won't be one that is wasted.
Go to Great Lengths
In 2023, time with loved ones is only going to grow in importance, and with that comes the need for enough room for everyone to gather comfortably. This year, a trend we'll be seeing is bigger decking with more patio furniture. Adding space gives guests a welcoming area where they can all show up and spend time together. Plus, a bigger outdoor area can provide inspiration. Who knows? 2023 just might be the year you offer to host a holiday meal or decide that you'd like to entertain guests with themed dinner parties.
Conclusion
An outdoor seating area can play such an important role in the time you spend with family and friends. And with the summer just beginning, now is the perfect time to refresh your garden seating area. You can keep it simple, by adding bright and vibrant colours to the space. Or make a bolder choice, by upgrading your dining room table to something grander and more inviting, in a darker colour palette. No matter what you choose to do, add to your garden in a way that feels authentic to the needs of your family and your home.