Getting into a new house walks you directly to a hollow space. All you can feel is emptiness amplified by echoes of your steps and voice. If you also remodeled your house, it marks a start to buying furniture for your new home, which can be confusing. Confusion in filing your house with new furniture stems from several factors.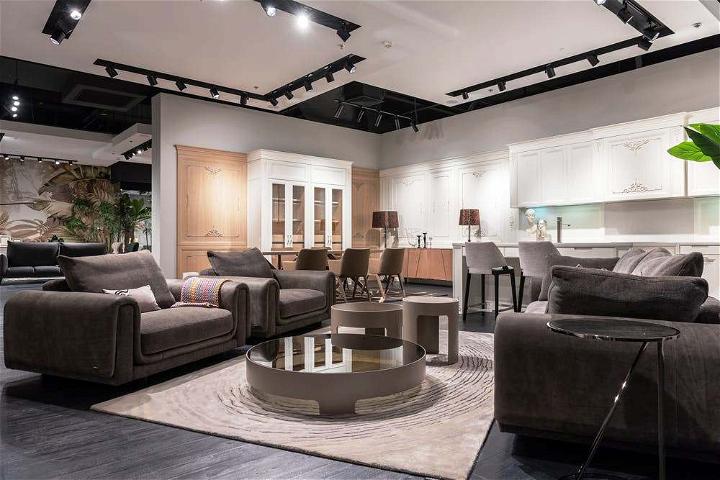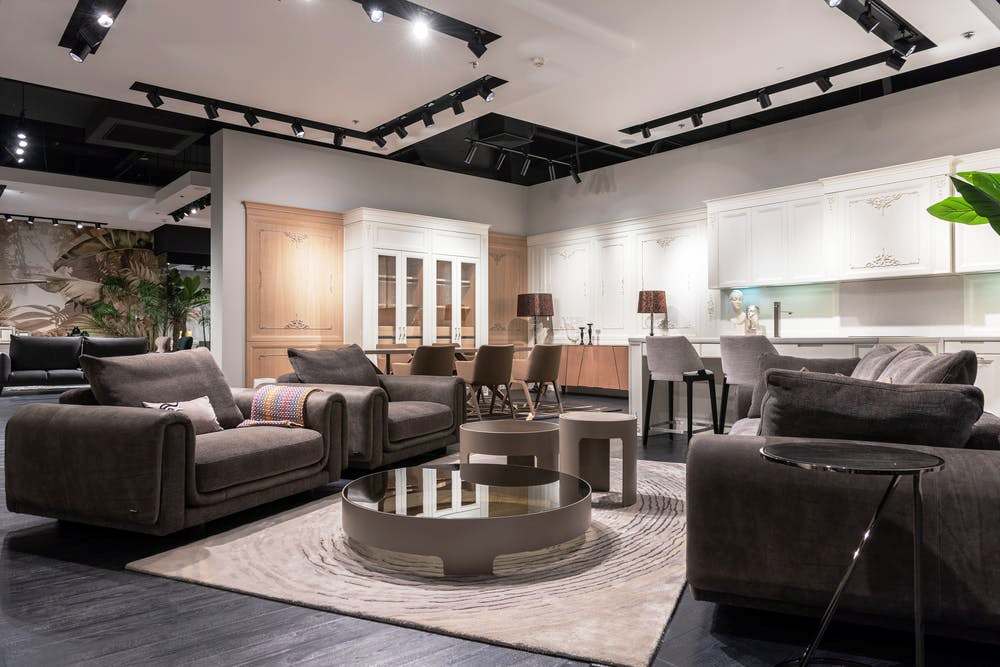 For example, the choice of furniture you need is informed by pricing, space, and safety. If you have young children, you may want to stay off sharp-edged and glass furniture to keep them safe. Nonetheless, this article gives you priceless ideas on how to beat the confusion when picking furniture for your home.
What Should You Consider When Buying Furniture? There are six important things to consider when buying furniture. They make it easy for you to make a good choice during the purchase. However, if you brush them off, it becomes a hard task. So, here are nine things you should consider and execute religiously in picking the perfect piece of furniture for your new home.
The Size Of Your Home
Space is everything in your home. It determines the type and size of furniture in the house. Come to think of it, if you have a tiny living area, settling for a seven-seater sofa is a bad decision because it limits movement in the living room. So pick furniture that fits properly in your space. It adds to the beauty and tidiness of the room.
Choose A Blending Colour
Most probably, your new house has a color theme, meaning furniture must blend in with this set-up. The color you pick at first has an aesthetic value in your home. The furniture should match your preferred interior theme.
Longevity Of The Furniture
You don't want to keep buying furniture every year. Therefore, durability is pertinent in the quest to fill up your house. Durable furniture saves you the headache of budgeting for new replacements every so often. How do you pick furniture that will last for years? Buy from reputable furniture shops. You never go wrong when you shop with top-rated furniture sellers because quality is their hallmark.
Your Budget
Ideally, you only buy what you can afford. Look out for good furniture that ticks all your boxes and, most importantly, one that falls within your budget.
Raw Material Used In Making The Furniture
Different people have different preferences. Thus, pick the furniture whose material is used in making it strikes you. Further, keep in mind that wooden furniture remains an all-time favorite due to its longevity and hardiness.
Consider Comfort
Comfort should be a primary goal to consider when buying furniture. It beats logic when you buy a sofa, yet it is not comfortable. Again, comfort is relative so, make sure the item meets your description of 'comfort' because not all attractive furniture is comfortable.
What Is The Best Month To Buy Furniture?
Selecting and buying furniture that meets all your specifications is tough. But it gets easier when you hack the best month to buy them. In general, the winter and summer months are the best to purchase furniture for indoor use. January to February mark the end of winter, while August to September is the summer months. July doubles up as the best time to buy furniture for outdoor use. The best times to purchase furniture vary. However, check all of the furniture stores for the best deals in town. Most dealers have discount months which you should take advantage of. Discount months save you good money, and you can use it for something else.
When Should I Buy Furniture For My House?
It is often confusing when you should purchase furniture after making plans to move to a new house. Most people get new things for the residence, and furniture is not an exception. But when exactly should you buy furniture; before moving in or after moving in? The truth is both works with individual merits and demerits. The advantage of purchasing an item before moving in is you have plenty of time to pick the right furniture. You enjoy discounts, and the house will feel comfortable from day one because you have all items in place. However, a major disadvantage is the moving cost becomes expensive. Transportation cost is based on weight and distance. Additionally, you may be disappointed as some items may not fit in your space since you don't know them well.
On the other hand, buying furniture after moving in creates a strong financial sense. The cost of transportation is lower. By now, you know the size of your space. Therefore, you pick the right items for the house. It also reduces the rate of damage during transportation because the items are not so many.
Instead, the major drawback of buying items after moving in is you feel less comfortable at first. The emptiness of the house can get on your nerves. Secondly, the hurry to fill the house can cloud your judgment when picking items. You may overlook essential bits such as pricing and quality to have empty spaces full.
How Can You Tell If Furniture Is High Quality?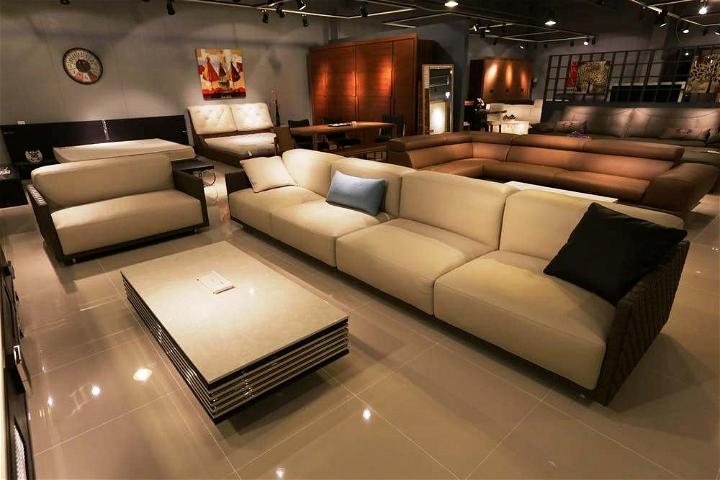 It is hard making out quality and substandard furniture. However, there are simple ways to make out if it is worth your attention or not. Here is what you should look out for.
Check the joints – Quality joints are dowelled or screwed. Don't pick any item that's nailed or joined using glue.
Stability – No item should be wobbling on the floor. It is a sign of weakness and bad quality.
The raw material used for finishing should be resistant and withstand pressure such as hot objects without scratching.
Hardwood items – They last longer and are more expensive but worth every dime.
Uniformity – Has it been made from the same material? Always lookout for this.
Buying furniture for your new house shouldn't be a daunting task. When you follow the hacks listed above, picking the best item for the right price becomes easy.