What's so interesting about reverse osmosis water filters that everyone's raving about them? They're nothing more than a means to purify your water supply, right? Or maybe they can get the job done much better than what you currently have… Well, this guide will explain everything you need to know about reverse osmosis filters.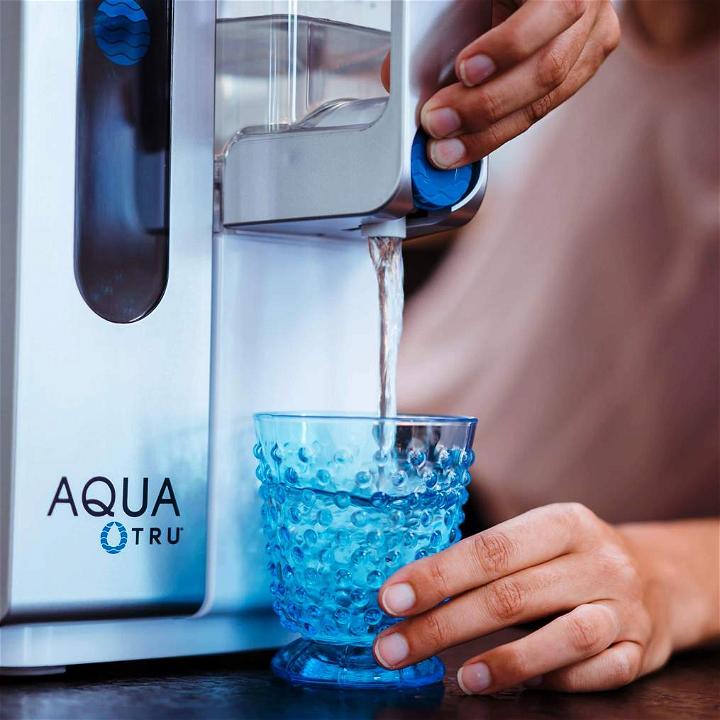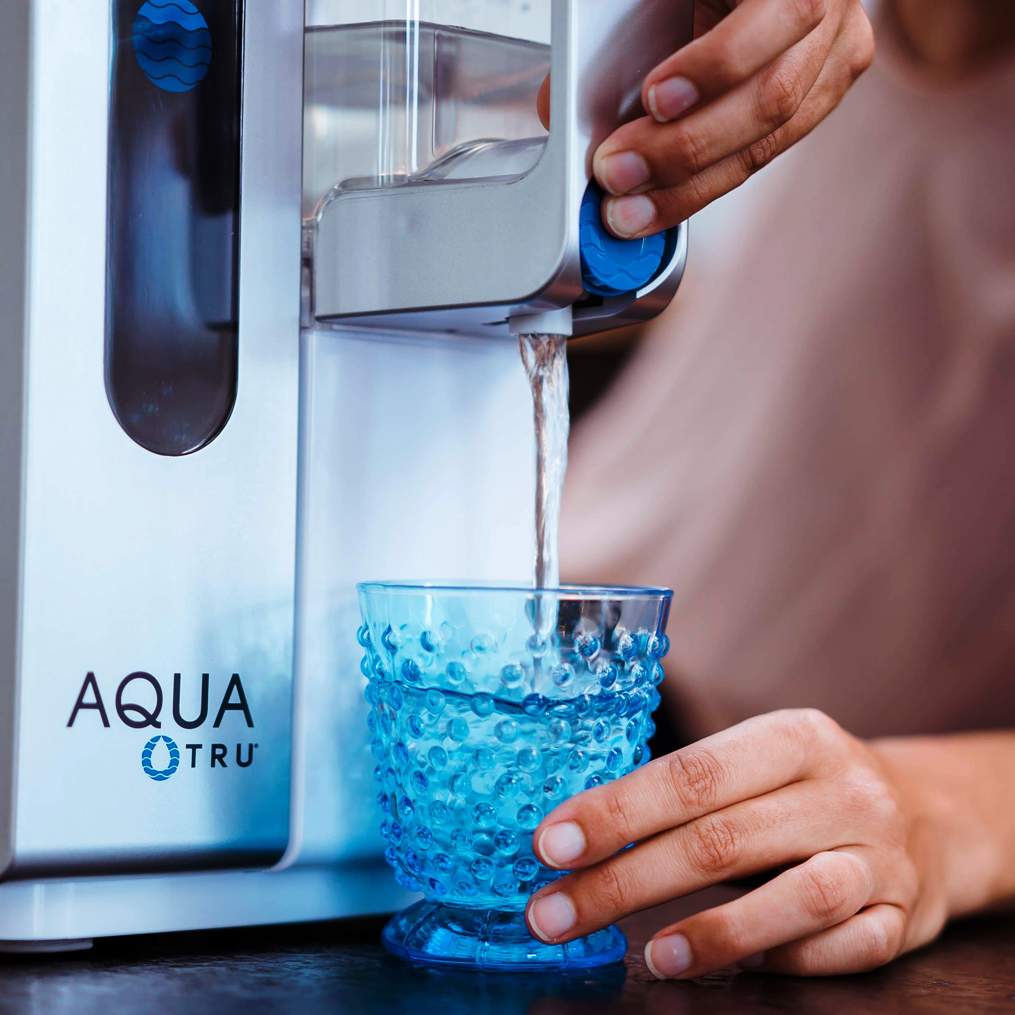 What is a Reverse Osmosis Filter?
Reverse osmosis is a process that involves stripping a solvent (water) of dissolved ions and any other impurities therein. This is achieved by forcing the solvent through a semi-permeable membrane.
You may think of a semi-permeable membrane as an ultra-fine filter through which only the tiniest molecules can pass through. Indeed, reverse osmosis water filters have the highest purification potential of all filtration mechanisms. An RO filter cleans out not just suspended particles, but also chemical and biological contaminants; consequently providing water that is as safe for drinking as it's fit for any other purpose.
And it's this high degree of efficacy that has made reverse osmosis filters explode in popularity in recent years. Manufacturers have started offering a wide range of variants as a result, but countertop and under-sink models are nonetheless the most well-suited systems for domestic application.
How a Reverse Osmosis Filter Works
RO filters are typically equipped with 3 filtration mechanisms as follows:
A sediment filter that traps soil, rust and other solid particles.
A carbon filter to eliminate chemical contaminants like chlorine & volatile organic compounds (VOCs).
Semi-permeable membrane that filters out fluoride and dissolved minerals.
Although some systems are equipped with an extra carbon filter that 'polishes' the water post-filtration, these three stages are what do the "heavy lifting" if you will. Water basically gets cleaned down to the molecular level as it passes through, leaving nothing but pure H20 flowing out of your tap.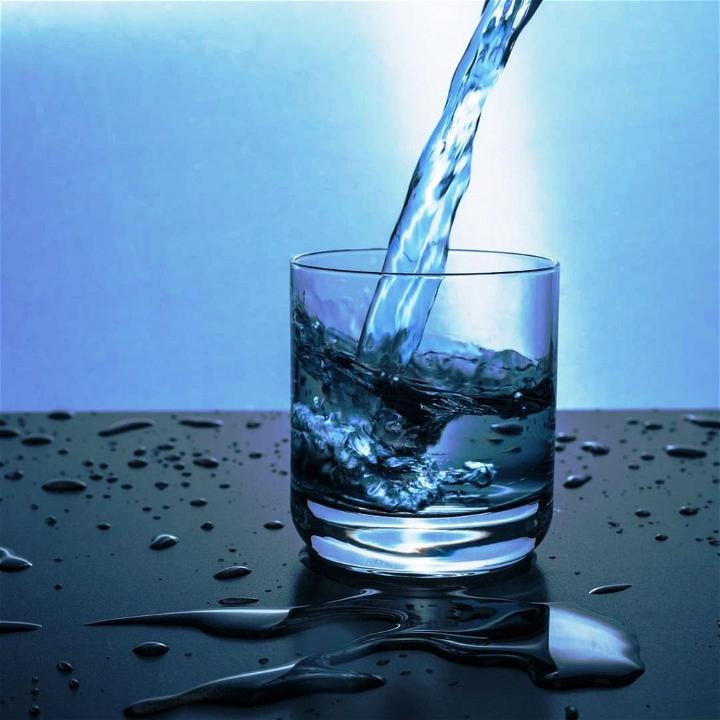 The Benefits & Drawbacks of Reverse Osmosis Filtration Systems
There're several good reasons why you should consider getting a countertop RO filter for your home:
Cleaner, Purer water: While a standard water filter will usually trap contaminants measuring 1 micron or more, an RO unit can catch particles that are 100 times smaller. But what really makes these systems stand out is their effectiveness at filtering out the more-hazardous stuff: sodium, mercury, arsenic, asbestos, lead, etc. A well-designed reverse osmosis unit will remove all these substances (and a lot more) with an efficacy of no less than 95 percent. Good luck finding a conventional system that can beat that!
Easy Installation: Countertop RO filters are more compact than other types, and the installation process is a lot easier as well. You could actually get the device up and running all by yourself if you have the right tools. Otherwise, it's a one-hour plumbing call at the most, since the device slots neatly into your kitchen counter without having to tear down walls or re-do the pipework. Maintenance will be easier too, since you won't need to crawl down pipes or anything like that.
Efficient Operation: RO systems require surprisingly-little in way of input, given their incredible efficacy. You don't have to plug the unit into a power supply, like is the case with a distillation filter. Even more significantly, a reverse osmosis unit can provide clean water on an as-needed basis; no need to fill up the tank ahead of usage. Once it connects to your faucet, the unit will comfortably keep up with your household's water needs without any input from your end.
Great ROI: However much you spend to purchase and install the best countertop RO system, the expense will be well worth your while. You won't need to buy bottled drinking water anymore; this is not only a plus for your wallet, but a win for the planet too! And because the unit filters out dissolved minerals, limescale and other issues caused by hard water will be a thing of the past.
There also are a couple of considerations you'll want to keep in mind as you shop for a reverse-osmosis water filter:
Unfamiliar water taste: Chances are that you might not like the taste of your water once you get an RO unit. You might find it somehow flat or bland; this is because the system will remove the minerals that are responsible for the characteristic taste of your water supply. That of course shouldn't be a huge concern — your body's already properly nourished with minerals through diet.
Water pressure drop: Expect the pressure of your incoming water supply to drop noticeably once the RO system is up and running. Again, this isn't something you should worry about too much.
Factors to Consider When Buying a Reverse Osmosis Filter
Countertop Space: While we've highlighted that RO systems have tiny installation footprints, you'll still want to check your kitchen nonetheless. Make sure the unit will fit in without crowding out other things you need.
Capacity: Check the output rating of each system you're considering before purchasing; this will typically be figure indicating how many gallons of clean water the unit can provide each day.
Reviews: You'll also want to pay attention to what other customers have to say about the particular unit.
Maintenance: Some reverse osmosis systems require their filtration mechanisms to be changed monthly, while others are OK with once each year. Whatever you choose, make sure you're comfortable with the equipment's maintenance requirements.
Ultimately, you'll need to do your homework thoroughly to be able to get yourself the best countertop RO filter for your home. Be patient, and take your time comparing different models as you weigh your own water usage requirements.