For a lot of people, when they read or hear of the words "sustainable flooring materials", their minds conjure images of bland floor materials that probably smell. Sustainable flooring materials are not only eco-friendly and healthy for you and the environment, but they are a beauty to behold.
So, if you are planning to upgrade and looking in the market for flooring materials, and you want sustainable options that will beautify your home, here is a list of 6 sustainable and equally eco-friendly flooring options that you can from.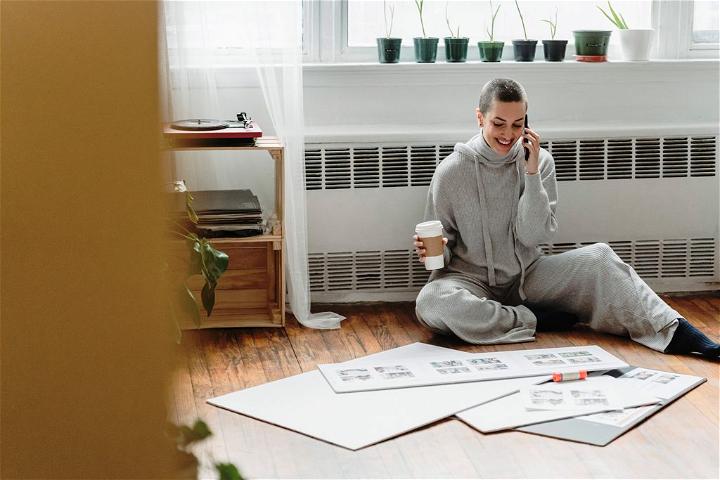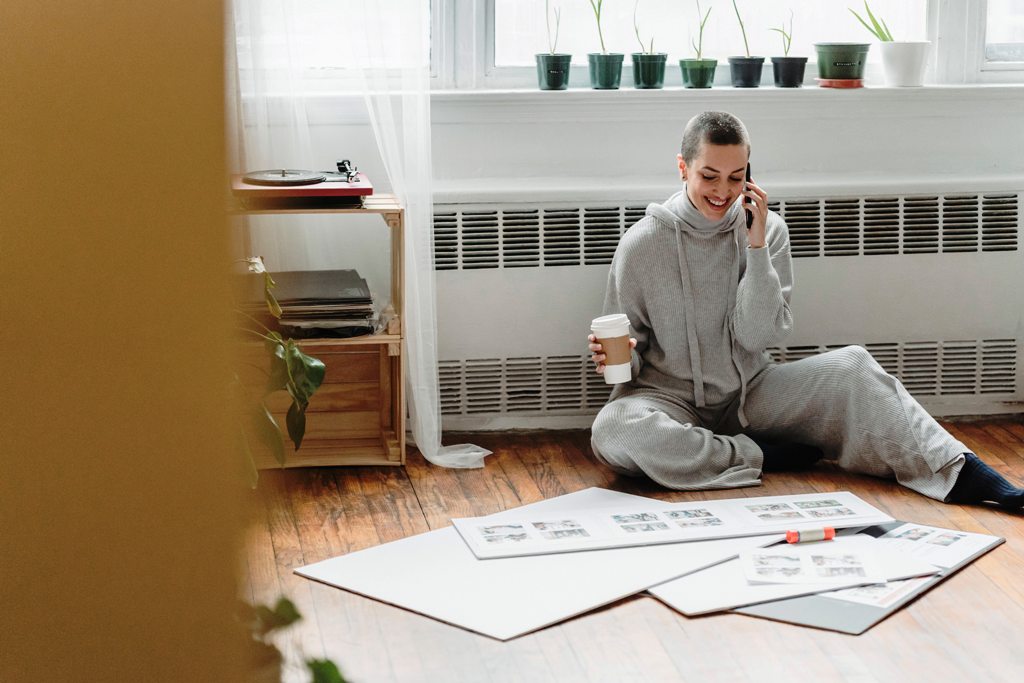 1. Linoleum
This is one flooring material that always blows our minds for a variety of reasons. The first reason is its composition. Linoleum is made from different biodegradable natural materials such as tree resins, linseed oil, wood flour, cork powder, jute, ground limestone, and pigments. The second reason why this flooring material comes highly recommended is that it is stain repellant, water-resistant, resilient, long-lasting, durable, and equally fire retardant, and the best part is that it can last in your home for as long as 40 years!
2. Hemp Wood
Hemp wood is an innovative, sustainable and eco-friendly flooring option. Hemp wood flooring is made from dried and compressed hemp bound by a soy-based binder. This material is cheap, unbelievably stronger than wood, durable, improve the air quality in your home, is a good floor insulator, waterproof, and eco-friendly.
3. Bamboo
Bamboo material is one of the most popular sustainable flooring materials that are available on the market. And the popularity doesn't only stem from its looks; of course, this material is a beauty to behold as it comes in varying hues and shades of gorgeous colors. But that is not all that makes the bamboo material popular. Other reasons for its popularity include its durability, lightweight, and sustainable properties. Also, another reason why this flooring material is well sought after is the fact that this material is easy to install in homes and equally easy to maintain.
4. Cork
This material is made from the thin bark of cork oak trees, and the reason this material is on this list is that its source material is a fire-retardant, water-repellant, natural, eco-friendly, and insect-repellent material. That is, of course, not the best part of this flooring material. Cork is hypoallergenic and durable. This means that it is suitable for homeowners suffering from allergy issues and can last for as long as 10 to 25 years.
Not to forget to mention its antimicrobial properties, which make it a great deterrent to microbial breeding and growth in your home. The icing on the cake for this material is that it is equally soundproof and has a spongy feel that makes it less hard on your body when you step on or lie on it.
5. Glass Tiles
This type of sustainable flooring material needs no much introduction. It is made from those beer and wine bottles that you send to the recycle bin. Rather than being discarded, these bottles are recycled and processed to become flooring material. And asides from the obvious fact that this flooring material comes in different beautiful colors and patterns, courtesy of the different types of bottles processed together. Another reason that we have this material on this list is that it is an eco-friendly material that is stain repellant and easy to maintain. Glass tiles were mostly used by commercial organizations to boost the aesthetics of the business or office environment, but it is rapidly gaining popularity among homeowners because of the attractive benefits. As a homeowner, you should also consider the safety hazard that glass tiles may present as they are exposed to cracking, especially with structural defects.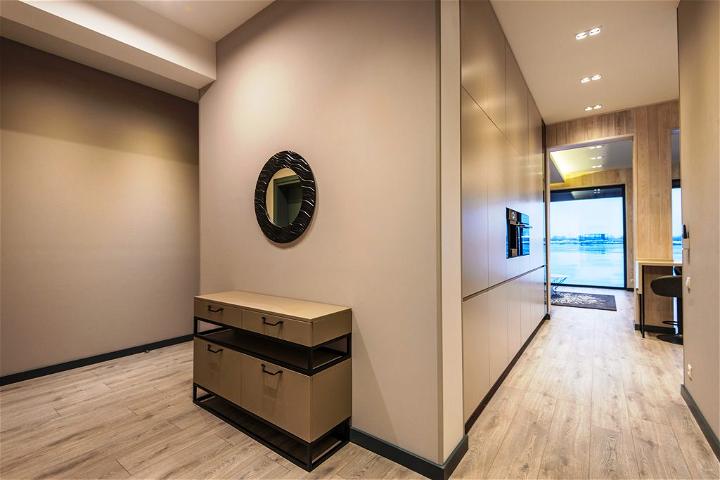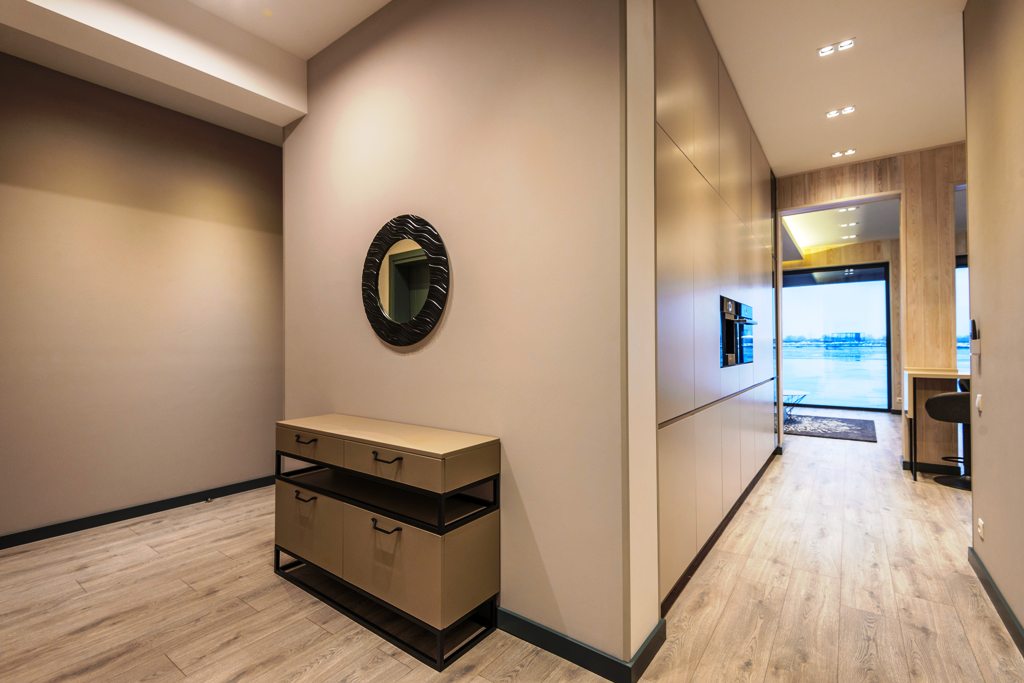 6. Rubber
Just as glass tiles are made from recycled bottles, rubber flooring material is also made from abandoned and disposed tires that have been recycled. Although many people might raise their noses at the idea of rubbers in your home, the truth is that rubber materials are beneficial. First off, they help to boost air quality in the home. Also, they feature antimicrobial properties, which ensure that germs and microbes are not bred in your home. Not to forget to mention that rubber flooring material is very easy to maintain, comes in different colors and patterns, is water-resistant, and it also helps to reduce noise pollution in the home!
7.Laminate
Laminate flooring will give you the benefit of an aesthetically pleasing natural look with low cost and ease in installation. It is a synthetic flooring material that is made from multiple layers of materials and has a natural photographic finishing such as stone or timber. The top layer is highly moisture resistant, but not waterproof, and has a protective covering that is sometimes scratch resistant, while the core and bottom layers are made from the same melamine material. Laminate flooring material is long-lasting with a warranty that is sometimes up to 20 years. The benefits of using laminate floors include the moisture, fade, and stain-resistant features, it is economical and you still get a variety of styles. High durability and ease of cleaning are one of the key features that make laminate flooring attractive for homeowners.
source:
The look of your home is not the only thing that your floor material can affect. But it also affects the overall ambiance, serenity, air quality, and health of your home environment. This is why flooring is a great investment and why you must use the right flooring materials for your home. Even though that there are many flooring materials available on the market, just a few of them can be called sustainable and eco-friendly.
Considering the cost, safety hazards, aesthetics, and the type of people that will be living in the home you're designing will really guide you to pick the most suitable type of flooring. So, to avoid spending your hard-earned cash on flooring materials that are not durable, healthy, natural, and eco-friendly; we hope that you would go through this article and select your choice material out of the six highlighted sustainable flooring materials.