Nowadays, you hear a lot about waste's detrimental effect on our planet. It's as true for the waste coming out of our kitchens as it is for the waste from our craft projects.
Waste harms the environment. Plus, you also waste money when you waste items in your household. Reusing is a way we can make small changes to reduce our waste. Why not invite your family along on the journey and get everyone pitching in, all while having fun?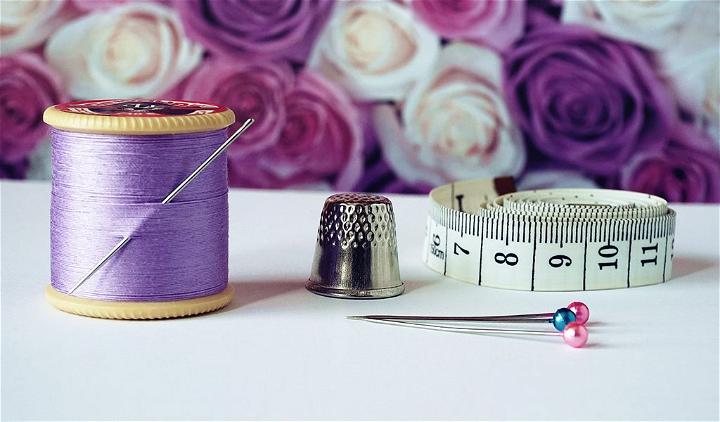 1. Bedazzle Your Wardrobe
You could take any unwanted clothing to a donation point, but the more you get rid of, the more money you will need to spend to replace them. Getting crafty is a great way to bring some life back into that old denim jacket or outdated skirt.
There are plenty of ways to revamp your wardrobe. Here are some pointers:
Personalize your clothing with custom patches. Patches let you express your unique aesthetic, and custom ones mean you won't find them anywhere else.
Shorten or lengthen the hem of a skirt or dress. If you've still got your old prom dress, a great way to bring it back to life is to do some DIY. You could shorten it into a cocktail dress.
Modernize your skirts by adding a slit. It's a great way to make an everyday skirt into more of an evening look.
Use leftover fabric and design your fabric headband. DIY headbands would be a good one to do with children.
2. Reuse Plastic Bottles
Another fabulous opportunity to involve the kids in your next craft project is using plastic bottles and transforming them into bird feeders.
Did you know that in the US, the average person uses 13 bottles per month, which equals around 50 million plastic bottles annually? If just one person switched to reusable water bottles, we'd save about 156 bottles from the trash every year.
Based on this disturbing information, why not reuse plastic bottles and upcycle them into something wildlife-friendly? To turn your bottle into a bird feeder, all you need to do is add some seeds and nuts. Attach the neck of the bottle to a tree branch or your porch railing with some rope or string. Then, pop some holes near the bottom so the birds can get to the seeds!
3. Make Your Own Gifts
DIY gift-making is another excellent way to reduce waste. Despite the efforts of recycling centers, organizations such as Greenpeace have highlighted how low the rate of plastics remade into new items is. In May of 2022, it reached a low of 5%. Reusing old materials to make new gifts can disrupt these alarming waste cycles.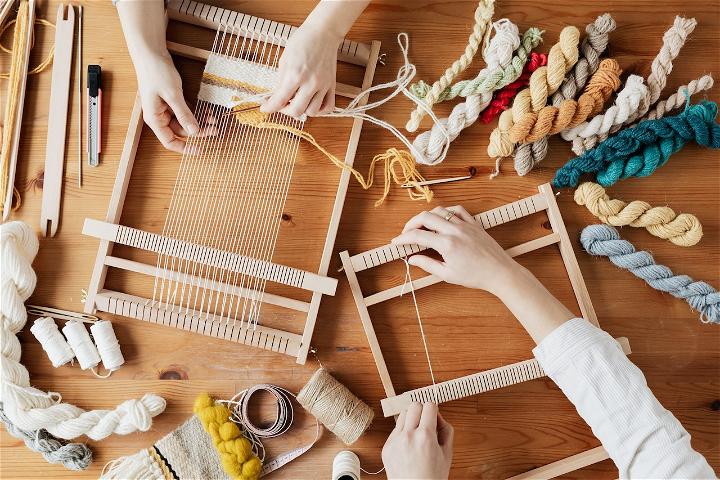 Candles
Glass jars and containers can be repurposed into many things, even as a lovely handmade gift for a loved one. You can repurpose the glass jar into a beautiful candle by purchasing some loose wicks, wax, or essential oils.
If you already have several used-up candle jars, collect all of your candle dregs. Gather all the bits where there isn't enough wax left to light it, and bring those waxes together. A simple way to get the bottom layer of wax out is to fill the jar with boiling water. Because oil and water don't mix, the water loosens the wax enough that the whole layer will float to the top, making it easy to remove.
Melt your old waxes and combine them to make one brand-spanking new candle; the only thing you need to purchase is the wicks!
Treat Jars
Mason jars or even large candles with lids come in beautiful glass containers that you can repurpose as a treat jar.
When you reach the bottom of your Christmas selection box, and it's only the pieces you don't like left, gift them to someone who does! Or spend an afternoon baking some small cookies to be added to your jar.
You can also make them seasonal for a bit of added flair.
Gift Bags and Wrapping Paper
Depending on how thrifty you are, you could reuse your wrapping paper from previous gifts. Or, a more whimsical approach would be to reuse your newspapers as wrapping paper.
Newspaper can be painted and drawn on and is versatile when you want to personalize it. Get the kids involved in designing the paper to add some childlike charm to the gift.
In terms of gift bags, keep any gift bag that comes your way. You can give it to someone else and make new labels with paper and string.
Reduce, Reuse, Recycle
Being crafty is as fun as ever, but now you can do it and reduce waste on our planet!