When it comes to business, a lot of things go into making it successful. One of the most important factors is having enough space to store your inventory, tools, or whatever else you need. If you're outgrowing your current storage space, it might be time to invest in a commercial shed. This kind of shed offers many benefits you may not have considered. We've teamed up with Fair Dinkum Builds to help explain some of the reasons why a commercial shed could be exactly what your business needs.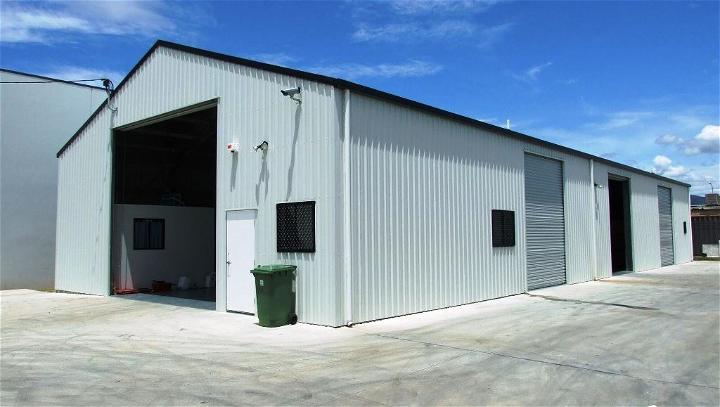 1. More Storage Space
One of the primary benefits of investing in a commercial shed is that it provides you with more storage space. If your business is growing and you find yourself running out of space to store inventory or equipment, a shed can provide you with the extra space you need.
2. Keeps Your Business Organized
Another benefit of having a commercial shed is that it can help to keep your business organised. A dedicated space for storing inventory or equipment can help prevent clutter and keep your workplace tidy.
3. Protects Your Inventory from the Elements
If you store inventory or equipment outside, it can be damaged by exposure to the elements. Investing in a commercial shed will protect your belongings from sun, rain, snow, and wind, keeping them in good condition for longer.
4. Increases the Value of Your Property
Adding a commercial shed to your property can also increase its value. If you ever decide to sell your business, potential buyers will see the shed as a bonus and may be willing to pay more for the property.
5. Provides a Dedicated Workspace
If your business requires a lot of outdoor work, such as landscaping or construction, having a commercial shed can provide you with a dedicated workspace. It will allow you to get your work done without worrying about weather conditions or disturbing customers or neighbours.
6. You Can Use It for Multiple Purposes
A commercial shed is a versatile structure that you can use for multiple purposes. In addition to storing inventory or equipment, you can use it as a workshop, office space, or retail space. If your business needs change in the future, you can easily adapt your shed to meet those needs.
7. Sheds Are Affordable
Investing in a commercial shed is an affordable way to expand your business without building an entirely new structure. In addition, sheds are typically much less expensive than other types of buildings, making them a wise investment for businesses on a budget.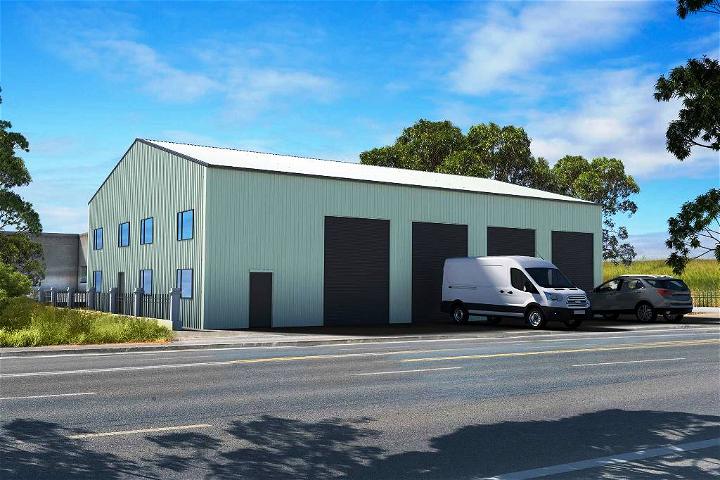 What Kind of Business Would Benefit From a Commercial Shed?
Almost any type of business can benefit from investing in a commercial shed. For example, a shed can be a great solution if your business is growing and you need more storage or workspace.
Some businesses that might benefit from having a shed include:
Retail businesses: A shed can be used as extra storage space for inventory or as a dedicated space for returns and exchanges.
Restaurants: A commercial shed can be used to store food, supplies, or equipment. You also want to use it as a prep kitchen or a place to wash dishes.
Service businesses: A service business such as a landscaping company or a construction business can use a commercial shed as a workspace or to store equipment.
Manufacturing businesses: A manufacturing business can use a commercial shed to store raw materials, supplies, or finished products.
Farming businesses: A business can use a commercial shed to store equipment, animal feed, or harvested crops.
How Can I Build a Commercial Shed on My Property?
A Commercial shed can be a great addition to any business, but it's important to make sure that the shed is built properly. The best way to do this is to hire a professional builder specialising in commercial sheds. They will be able to help you choose the right size and style for your needs, and they will also be able to get the shed built quickly and efficiently.
If you're unsure where to start, you can check out some online reviews of commercial shed builders. It will give you a good idea of who is reputable and who is not. Once you've found a few builders that you think might be a good fit for your project, you can request quotes from them. Again, this will help you compare prices and services to find the best deal.
Final Thoughts
No matter your business type, a commercial shed can be a valuable addition. It's versatile, affordable, and can help you to expand your business. If you think a commercial shed might be right for you, contact a professional builder today.