Do you want to know one of the things I love about woodworking? It's the way that any individual has the ability to pick it up as a hobby.
Now, I am fully aware that you need certain things to get started, such as materials and tools, as well as a space to do it in. However, those aspects are not something that will prove to be impossible.
I'm not about to sit here and tell you where you can go to get those tools or materials. Instead, I will focus on another aspect of picking up woodworking as a hobby that is often overlooked: learning what to do.

You see, I feel that there has never been a better time to learn woodworking than there is right now. I think it's significantly easier to learn how to carry out various tasks, and I'm going to explain why I believe that to be the case.
In the course of the next few minutes, I will be able to guide you on how you can pick up a whole host of tips and tricks to make your woodworking hobby significantly more enjoyable. At the end of the day, I want you to feel as if you are in a position to get out there and give it a shot.
Is it Possible to Teach Yourself?
But before I dive into the different ways, let me address another question: whether or not you can teach yourself woodworking? Well, I don't just think you can; I know you can successfully teach yourself how to produce some fantastic finished woodorking projects.
Honestly, this is how most people develop their skills. Sure they may use the different methods I will mention below, but there's a real need to physically get to your workshop and start playing around with tools and wood.
Sure, you could go to school and learn carpentry and other similar subjects, but that's not what this is all about. It's not about learning something to turning into a profession. Instead, it's all about woodworking as a hobby and how you get started and learn the ropes.
So, with that in mind, let's go through the different ways in which you can teach yourself woodworking.
Spend Time with Someone with Experience
The first method I want to mention is to spend time with someone with a lot of woodworking experience. For this, I do mean you need to be there in person to really watch what they do.
This is something where I suggest you pay as much attention to what's going on as possible. You don't want to only pay attention to what they do, but also the things they do not do.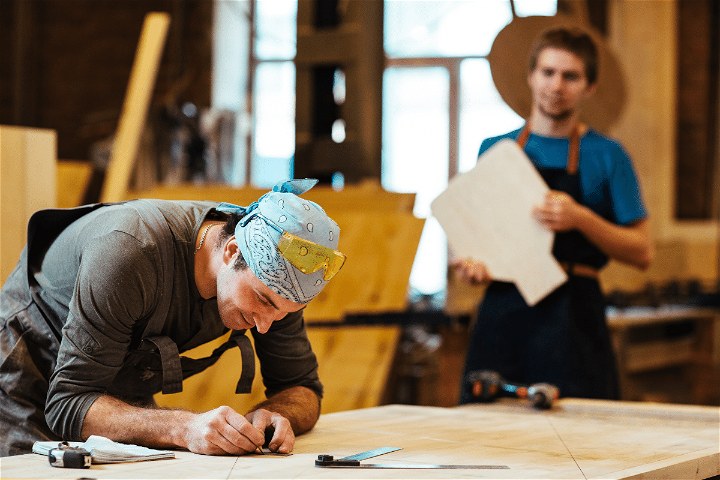 You see, watching what someone else is doing allows you to absorb so much information. Also, by physically being there, it means you can ask them questions all the time as to what they are doing and also why.
I know I personally managed to learn so much just by doing this myself. I feel the knowledge I gained as a direct result of this approach was far superior to anything else I could have done. I still think that applies even with so much information available online.
I just know that woodworking is a real hands-on hobby, and the only way you can really understand how to produce different finished projects is by also getting hands-on with someone who has already managed to learn so many of the ropes.
When you find someone with experience, let them know you intend to ask a lot of questions. Also, you can work on projects with them, so you see the outcome in person and at each stage in its development.
This approach also boosts your sense of it all being worthwhile. You get to see how wood can be turned into an amazing final result, and the knowledge you will take away from this is absolutely immense.
Internet Tutorials
Another great option is the use of Internet tutorials. They exist all over the place, and the best part is they will often have a step-by-step guide on what you need to do in order to get the same end result.
I do admit that some tutorials are better than others though. I feel that some websites do not go into enough depth to explain aspects, or they will simply assume that people have more experience than they actually do.
That is why I would always advise spending time reading through the tutorials first before you dive head-first into getting on with the project.
Do note that, in this instance, I'm talking about tutorials that are written down and easy to follow. They will often begin by telling you all about the tools and materials you need in order to get the desired end result. Then, they will hopefully tell you how to complete each step and then ultimately put everything together.
Also, it's worth checking if these tutorials also come with a PDF option. If so, you can download them, print them out, and then have them to hand while you get to work on the project.
But even if this is not an option with a PDF, I would still stress the need to take notes or even a screenshot to take with you when in your workshop.
Practice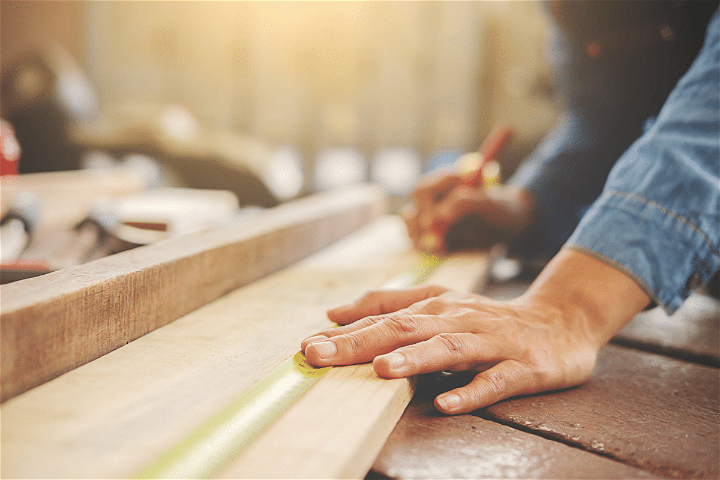 I would also suggest you have the willingness to practice if you wish to learn woodworking. For me, this is the best option. Sure, you can watch other people cutting and shaping, but the only way you will ever get to grips with things is to do it all on your own.
For me, the ability to practice allows you to develop your own particular way of doing things. It will enable you to find your own shortcuts that work for you and yet still deliver the type of end results you were hoping for.
This point about creating your own shortcuts is more important than you think. We all work out methods that work better for us than the suggested approach. Again, it's one of the things I love about this hobby. Each project comes with a sense of discovery, and you are always learning.
Even though I've been working with wood for years, I still find myself in situations where I'm picking up new ways of using tools or different bits to get a different end result. That is why practice is so vital, as it eventually leads to a point where you feel you can adapt to a certain situation or issue, and your project will not grind to a halt.
But I do accept that it's harder when just starting out. You may never have even really used a circular saw before, and I know it can be daunting.
I advise grabbing some wood, getting different tools, and messing around to see what you can produce. I promise you will get to a stage where you look at the capabilities and are impressed at what could happen.
Courses
The rise of courses available on the Internet also covers woodworking. Again, I see these courses as being beneficial, but it all depends on the individual producing the course.
Also, I would pay close attention to the experience level the course is aimed at. You may find it's for more advanced users, and if that's the case, then put it on the back burner until you reach that stage.
If you are really starting out with no experience, then I would focus on courses that deal purely with the basic introduction to woodworking. Even a course that teaches you all you need to know about the different types of wood and tools can prove to be a massive help.
But you don't have to stop there.
Once you get an understanding of the basics, you can then go on to study other courses that take you down different paths in woodworking. The outcome is you can listen and watch others via these courses and then take that education and put it to use in your own workshop.
But I would stress you have to be sensible when it comes to the courses you study. Pick one that's too advanced, and you will feel as if everything is impossible when it comes to this hobby, and that would be incorrect.
Also, these courses do not have to cost the earth. It's easy to pick them up for very little money, yet the information they contain can prove invaluable. That's why there's a need to check out reviews and gain a fundamental understanding of what the course deals with first. I know they may not cost much, but nobody wants to waste money.
Start with the Basics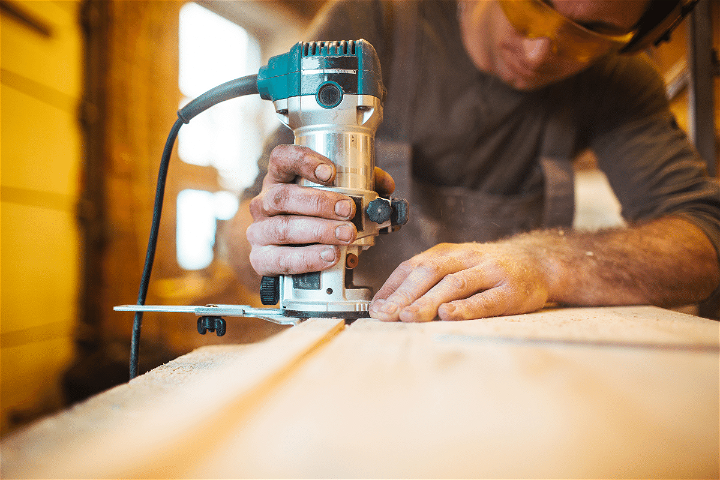 I know it's obvious to some, but I would start with the absolute basics, and by this, I actually mean working on using the key tools and becoming aware of what they are capable of doing.
Precisely what the basics are for you will come down to the experience you already have. If you have never previously dived into any type of woodworking, then I would focus on coming to terms with using tools on different materials and discovering the outcome.
I know this may sound too basic but think about it this way.
Throughout your woodworking hobby, you will use different materials and methods to get different results. However, you need to know what to expect from certain wood and tools to then understand the correct combination to use.
I mentioned in the point regarding courses that it could be a good idea to start by learning all about different woods, and that's a point I stand beside. After that, I would move into areas such as making different cuts, getting the angles you want, and even sanding material down to a silky smooth finish.
It would be best if you learned how to cope with the basics before you have any chance of producing something that is even slightly more elaborate. Don't try to run too fast with woodworking. It's very good at tripping you up and costing you money in the process.
For me, this is the order I would tend to follow when trying to gain a better understanding of how to start with woodworking.
Gain an understanding of materials and tools
Learn how to use those tools, and don't worry about the results
Start to put together two steps, either on material or tools
Build a basic project that takes literally 1 hour to complete
Look at how you can build on that initial project
Build confidence by adding new methods or tools to the equation
Woodworking is very much a hobby based on building that confidence and starting to incorporate new techniques or approaches into what you can already do. That is what I mean about starting with the basics. In doing so, you lay a solid foundation for you to then build upon when your confidence grows.
If you fail to work on the basics, then I believe the odds of you giving up woodworking thanks to simply believing it's too complicated. Sure there are challenging aspects of woodworking, but that's why you need to effectively build up to it.
YouTube
The final method is to use videos on YouTube. You will find a crazy number of videos covering all sorts of things and also for different skill levels. I see this as a great resource, and you can easily watch them over and over again until you grasp what it is they are saying.
But I wouldn't sit and watch a video and then run to your new workshop and get started. I would take notes and pay close attention to what's going on. Don't just listen to what they have to say, but also watch every move they make.
Look to try and understand why they carried out a specific action or why they didn't do something you expected. Pay attention to the tools they use and how those tools relate to your own.
I admit I spend some of my own time watching videos here. It gives me some inspiration and new ideas on how to do things, so I don't think it's only for those starting out. That's not the case.
Also, you will find some amazing people there who will talk you through different tools and explain what they can do. It doesn't have to be the exact same make or model as you own, but I know you will be able to take something out of the video that will help you with your own projects.
Which Option is the Best?
So, which method do I think is best? That's a tricky question, as all six have something to offer you when it comes to teaching all about woodworking.
I do believe that woodworking is very much a hands-on hobby. You can watch as many videos as you like, or read as many tutorials as possible, but you need to get up close and personal with both your tools and the wood. You need to practice and make those mistakes to then learn from them and move on to the next part.
So, anything that involves you getting to work will be the best way to teach yourself woodworking. It helps you to see your progress as a woodworker then when you can compare your first few projects with the ones that follow.
Overall Conclusion
And those are the ways in which I believe you can manage to teach yourself woodworking. I would actually suggest you try more than one in order to develop your skill set quicker than would have otherwise been possible.
But part of the fun of woodworking is learning from your mistakes or spending time trying to figure out what to do. I love that sense of exploration, but I do admit it becomes frustrating when you end up coming to a crashing halt and have to undo aspects of a project.
It would be best if you accepted you will make mistakes and that there will be times when those mistakes cost you money. Yet, that's completely fine. We all go through that, and I still make mistakes years after I first became interested in woodworking.
It's all part of the journey you must go on to improve at this hobby. Before too long, I promise you will get to a point where your confidence has been boosted, and you are producing finished results you never thought possible.