After a long, tiring day, soaking in a hot tub may be just the perfect therapy you need. The hot water paired with the massaging action of the rotary jets can be a great way to help you relax. Significantly, a hot tub can offer numerous benefits, including pain relief and better heart health.
If you're thinking of purchasing luxurious hot tubs like Stoked cedar hot tubs, you'll need to do some thoughtful planning and preparation first. In particular, you need to decide where to best put your hot tub.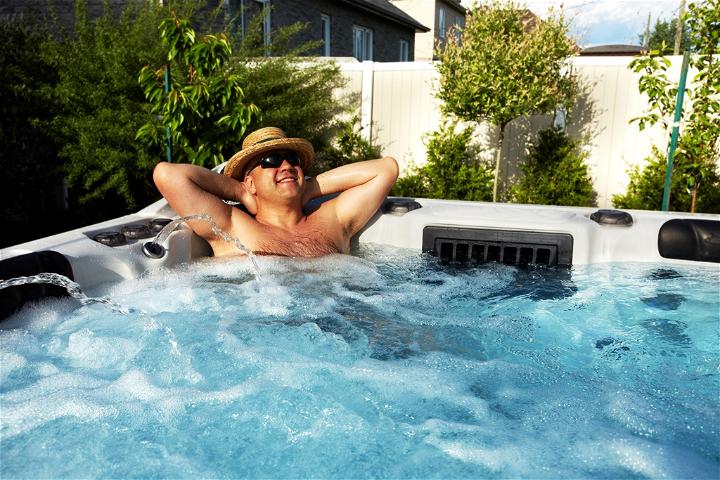 In general, hot tubs can be placed wherever you desire—the corner of your yard, the pool area, on your deck, or even indoors. However, choosing the right one will depend on several considerations. This article shares several factors that can help you pinpoint the best location for your hot tub.
1. Indoor Or Outdoor
The first thing you need to consider is whether you should install your hot tub inside or outside your home. While most people choose to put hot tubs outside, some also opt to install their home spa inside.
If you're thinking of putting the hot tub indoors, a large room with good ventilation, circulation, and water-resistant walls is the perfect location. Indoor hot tubs offer the ultimate privacy, especially if you live in a busy neighborhood. In addition, placing them indoors can shield you from the curious gazes of neighbors and passersby.
Also, indoor spas ensure protection against harmful elements like UV rays. However, there's considerably more work associated with indoor hot tubs. From the delivery to plumbing and electrical work, it's more challenging to install a hot tub indoors than outdoors. This is one of the main reasons why people opt for outdoor installation.
2. Intended Use
Are you planning to use it for stress relief and relaxation? Or will you use it for enjoyment and entertainment during parties and social events at your home? Are you planning to use it to spend romantic evenings with your spouse? Or will it be used for chronic pain treatment? The intended use of your hot tub plays a significant role in its placement.
If you want to enjoy a scenic view or prefer a more welcoming setting, you can place it somewhere with more open space. If you want a more relaxing and private setting, consider installing it behind an enclosed space, such as a screened patio or a privacy fence.
Meanwhile, consider getting a proper shade if you plan to use it more often during the day. However, if you're more likely to use it at night, it helps to install the tub closer to light sources. Alternatively, you can install lighting near the hot tub for safety reasons.
3. Structural Support
Hot tubs are heavy. They weigh well over a ton when full of water and people. Thus, you want to ensure that wherever you place it, the base can support its weight. The area should generally be level, flat, and resistant to sagging, shifting, or sinking.
The ground where it'll be placed should be sturdy and stable. Hence, most hot tubs are installed on concrete slabs. You can use bricks, stone pavers, or gravel to prevent the tub from sinking into the soil. If you want to place your hot tub on top of a deck, you'll need to add solid reinforcements like metal beams to support its weight.
Wood decks, in particular, are likely to bend, warp, or collapse without enough braces or beams to support the heavy weight of the tub. To be sure, consider speaking with a qualified structural engineer or building contractor to assess the base where you want to put your hot tub. They can also help plan any structural work needed to support your new spa.
4. Proximity And Convenience
The hot tub can be positioned pretty much anywhere. However, installing it close to your home offers more convenience. Furthermore, installing the hot tub nearby makes more sense, especially if you already have a pool in your yard. You can soak in the hot tub for a few seconds when it gets cold in the pool.
On the other hand, installing a hot tub at the farthest reaches of your yard is less convenient than putting one right next to your back door. Think about how much more unpleasant it would be to walk to your home in the winter.
From an electricity and plumbing standpoint, placing the hot tub and pool near each other is practical. The same is true when placing a hot tub close to your home for easier access to water spigots and electrical wirings.

5. Maintenance
If you'll be placing your hot tub near fences, walls, or other barriers, it's best to ensure that the tub fits well in the chosen spot so you can have enough working space around it. Ensure there's adequate space around your hot tub. Doing so provides convenient access to the tub for maintenance and repair works.
6. Waterproofing And Drainage
Regardless of where you place your hot tub, it helps to think about drainage and the potential damage it may cause to timber decks and other structures. Therefore, it's best to place your hot tub in a location with an existing drain. Keep in mind that the drainage channel should be directly connected to it so it can efficiently drain excess water from the hot tub's compartment.
In addition, if you place your tub on a deck, indoors, in a gazebo, or near wooden structures, ensure to put an oil-based sealant around and under it to prevent rotting.
Takeaway
Choosing the perfect spot for your hot tub requires careful consideration. While there are numerous factors to consider, it generally combines your needs, desires, and a little common sense to know the best location. If you still need help finalizing your decision, consider consulting your local dealer or a licensed contractor. They can give you recommendations and avoid last-minute complications so you can enjoy a long, relaxing soak in your new hot tub.