Are you feeling cramped in your home? Are you constantly tripping over piles of clutter and feeling like you can't breathe? If so, don't worry – you're not alone. A lot of people feel this way, especially in big cities where space is at a premium. But don't fret – there are ways to create more space without having to move! In this blog post, we will discuss 9 ways that you can make more room in your home without packing up and moving. Read on to learn more!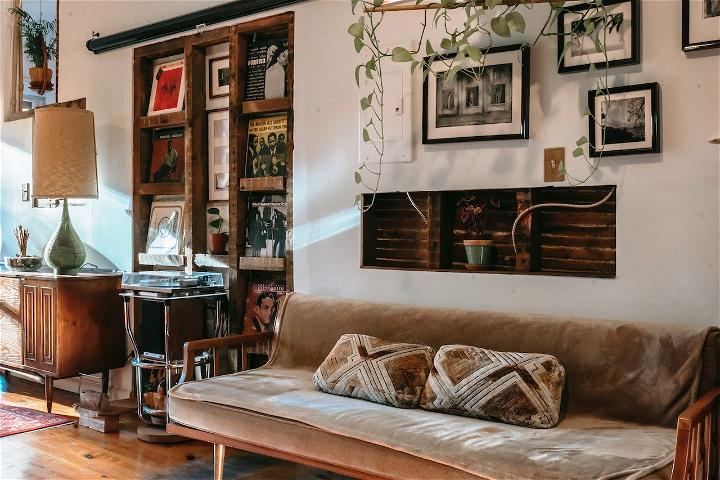 1. Get creative with storage:
Invest in furniture with hidden storage compartments, and make the most of shoe racks, closet organizers, under-bed boxes, etc. to keep your belongings tucked away but still within easy reach. In addition, utilize wall space for shelves and hanging racks to save valuable floor space. This will help you maintain an organized and clutter-free home while still keeping everything close by. For instance, if you have a small bathroom, buy shelves that can be mounted on the wall for storing toiletries, towels, and other necessities.
2. Invest in multi-functional pieces of furniture:
If you're looking to save space without sacrificing style or comfort, look for pieces of furniture that offer multiple functions. For example, a futon sofa bed is an excellent solution for a spare bedroom or small living room as it doubles up as both a couch and a guest bed in one piece. Likewise, Ottomans with storage compartments are great for adding extra seating while hiding away clutter at the same time. Also, invest in space-saving furniture such as fold-out desks, rotating bookshelves, stackable chairs, and nesting tables.
3. Declutter:
Take an honest look at your possessions and decide what you really need and what you can do without. Get rid of items that no longer serve a purpose or bring joy to your life – this will instantly give you more room to breathe in your home. Once the clutter is gone, use storage containers to keep everything tidy and organized. This way, nothing will get lost or forgotten about in the corner of a closet! For example, use clear storage boxes to store your seasonal clothing items and only bring them out when needed.
4. Invest in self-storage solutions:
If you have items that you don't use often but still want to keep, consider investing in self-storage solutions. This way, your items will be secure and out of sight until you need them again! Self-storage facilities are generally reasonably priced and can provide a great solution for freeing up space while still keeping your possessions safe. The folks at Northern VA storage state that most of the private storage units are climate-controlled and provide 24/7 customer service, giving you the peace of mind that your items are in good hands. So make sure to look at local storage facilities if this is a viable option for you.
5. Utilize vertical space:
Maximize the use of wall and ceiling space by using hanging shelves, racks, or hooks. Use these to hang up items that might otherwise be consuming precious floor space (clothes, hats and coats, tools, etc.) This will instantly give your home more breathing room while still keeping everything accessible. Also, use wall-mounted floating shelves to display books and other decor pieces without taking up valuable real estate on furniture.
6. Make use of unused spaces:
Chances are there are some parts of your house that don't get much attention – think about corners or alcoves in a room or the space under a staircase. Utilize these neglected spots by turning them into useful areas such as reading nooks, mini-offices, or even play corners for kids. You'll be surprised at how much extra space this will create! For instance, if you have a small bedroom, turn the space under the stairs into an alcove for your desk or dresser. Also, if you have a staircase that leads up to your attic, create a little nook for reading or for displaying books and other items.
7. Hang art on walls:
Hanging artwork on your walls can instantly give a room more visual interest and make it appear larger. Don't be afraid to experiment with different styles of art – it's all about personal preference! Plus, this is a great way to add color and texture without having to invest in bulky furniture pieces. This means less clutter and more free space in your home! In addition, make sure to hang the art at eye level or a bit higher on the wall as this will give it more of an impact. For instance, you could hang a large abstract painting over the couch in your living room to make the space appear bigger.
8. Keep your furniture off the walls:
Creating space doesn't have to mean pushing all your furniture against the walls to make a room look bigger. In fact, keeping the furniture away from the walls can actually make a room appear more spacious and inviting. This is because having pieces of furniture closer together helps define conversation areas and gives each piece its own identity instead of blending into one long line along the wall. Also, utilize furniture with built-in storage such as ottomans or armoires to keep items tucked away without taking up floor space.
9. Creative lighting solutions:
Strategic lighting can really open up a space and make it look bigger than it actually is. Consider installing wall sconces, pendant lights, track lighting, and other creative options that will not only illuminate a room but also make it appear bigger and more inviting. Try adding uplights to a dark corner or opt for spotlights instead of traditional overhead lighting – these are all great ideas that can instantly transform the atmosphere of your home!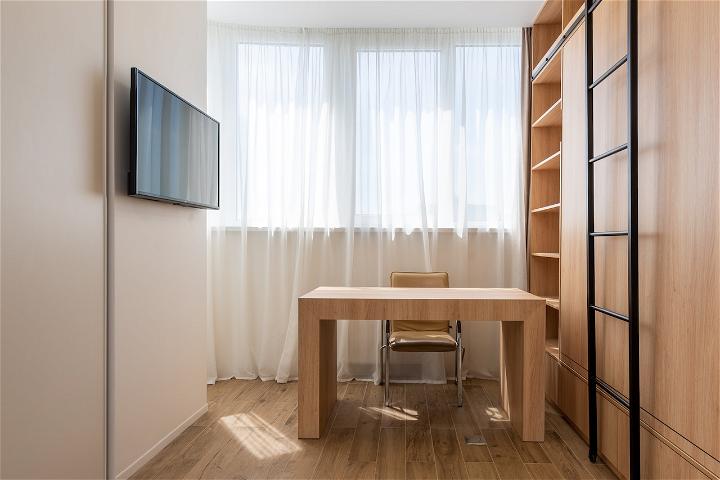 There are many ways to create more space in your home without having to move. By utilizing storage solutions, vertical space, unused spaces, hanging art on walls, keeping furniture off the walls, and creative lighting solutions, you can make a small home feel bigger and more comfortable. So don't be afraid to experiment with different ideas – every little bit of extra space counts!