For any camper or travelaholic, the only drawback is not having a proper kitchen space! At least for the regular dishwashing and hygiene. Well, worry not! Just learn how to make a portable sink With these 20 easy to make DIY camping sink ideas, you can now beat all odds and camp with the comfort of your home along. No need to carry those tons of dozens of water bottles and go crazy pouring water out of them. These DIY camping sink ideas are ideal to make, easily portable and highly functional. Not to forget the part where you will find them insanely cheap and easily DIYable. A portable kitchen sink can make your camping trip way more fun and memorable than it might have been otherwise.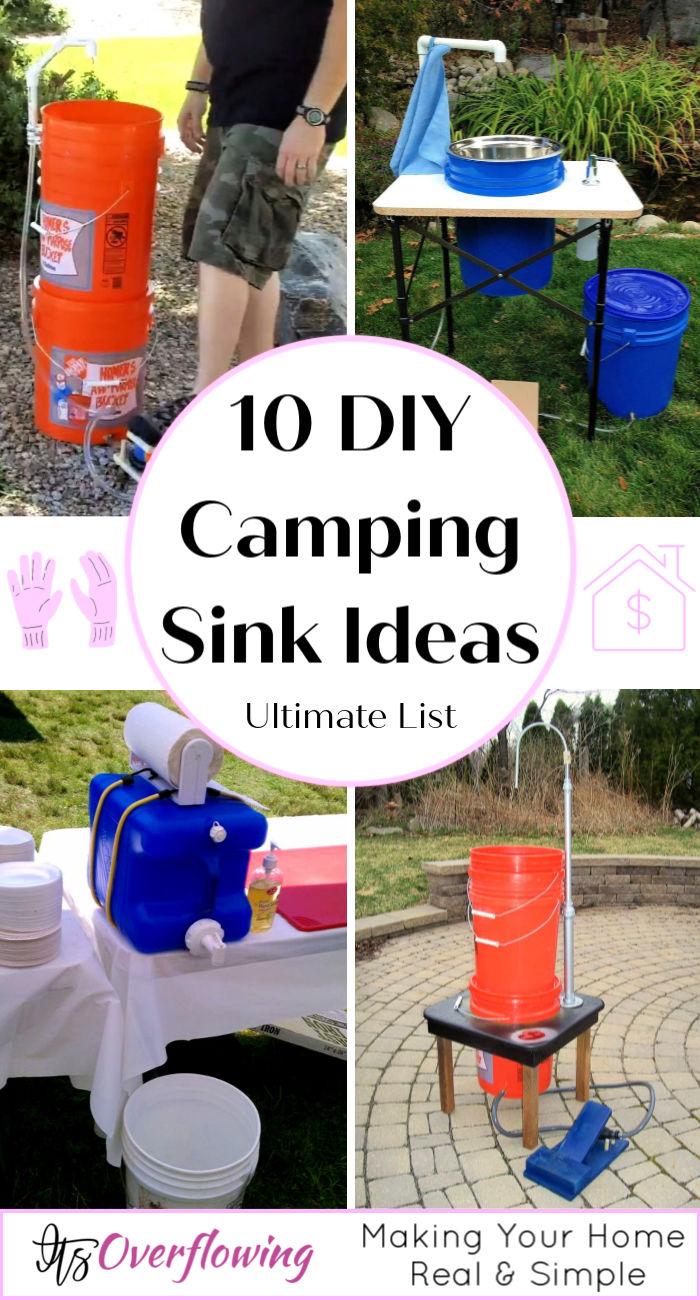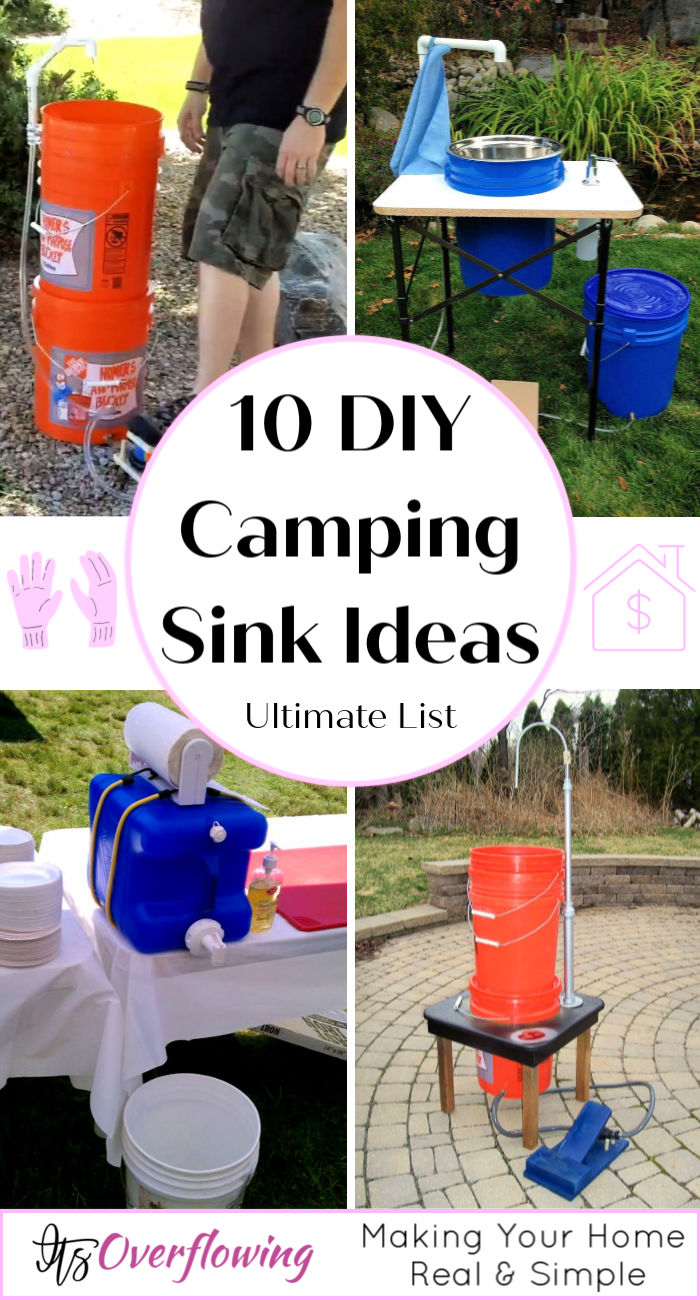 Brace yourselves, folks. After exploring through these DIY camping sink ideas, you can even get your more urban lifestyle loving friends to accompany you to nature close time. Now, to add another cherry on the top (as there are already oh-so-many perks with a DIY camping sink) let's not forget how much autonomy you have over this project! You can actually make a complete mini kitchen shelf kind of arrangement for managing things in the wild just as perfect as your home. Use 5-gallon buckets, PVC pipes, old sinks, wooden slabs or pretty much anything. Hop on to this exciting homemade camping sink and let's make your camping trips super comfy.
1. $30 DIY Camping Sink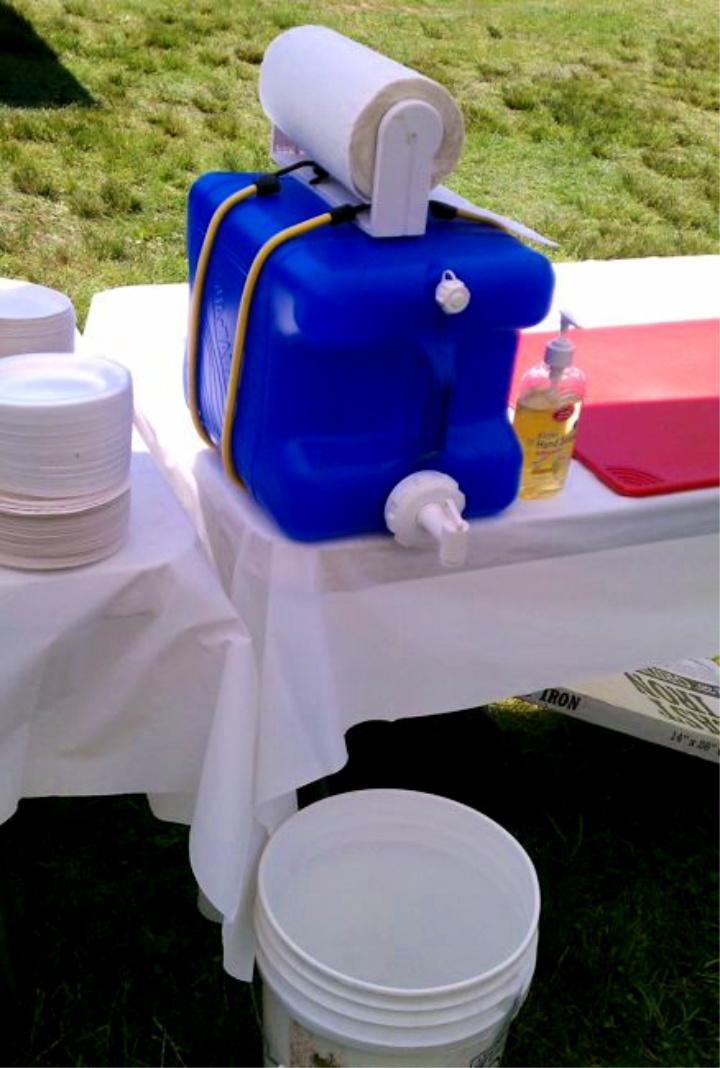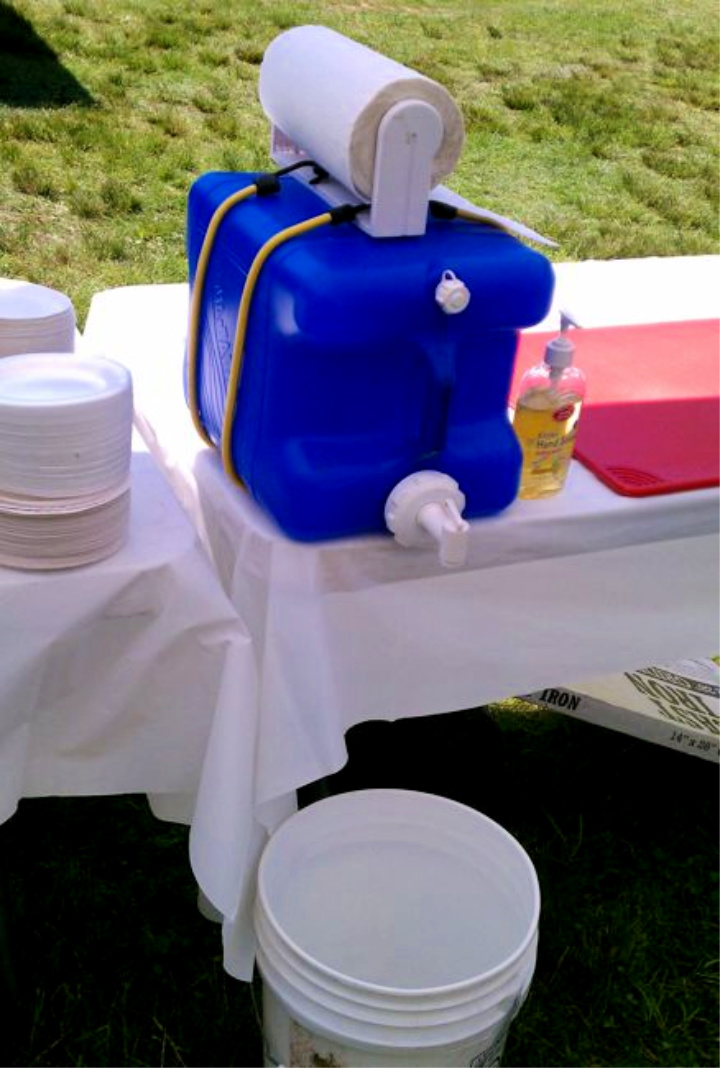 This DIY $30 camping sink will prove to be quite a functional project when you will be out on camping in odd areas! A DIY portable sink for handwashing is a must-have undoubtedly! Watch out the video tutorial to make yourself this affordable camping sink in no time. youtube
2. How to Make Camping Sink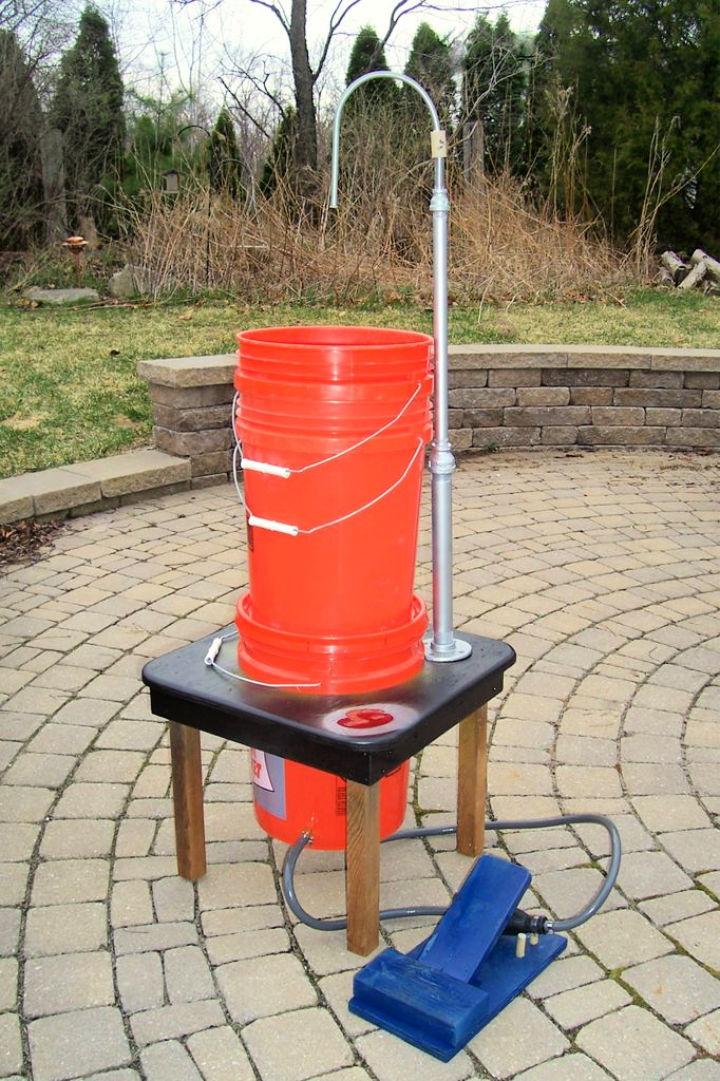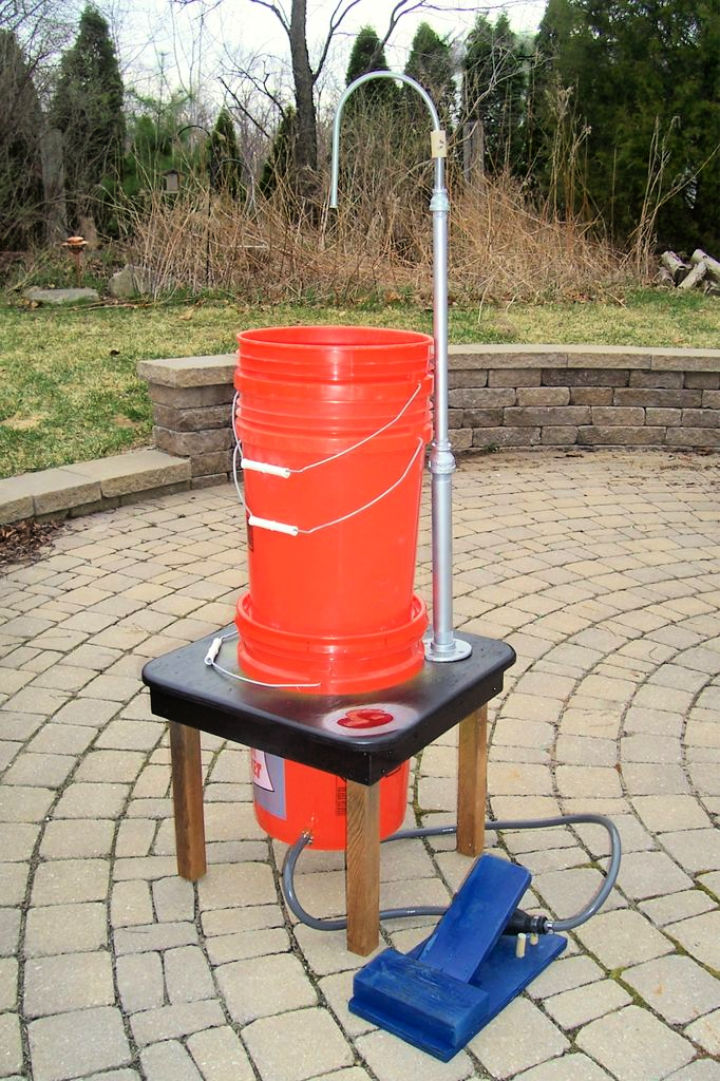 No matter how many water bottles you bring along, nothing can replace the nostalgic feeling of seeing running water. You can now set up this DIY camp sink and use it just like the one you have at home, anywhere. Hit the link below, the video will walk you through the steps. instructables
Do you love camping regularly? A homemade camper trailer is a good idea especially with camping in bad weather and the ease of towing.
3. DIY Camp Sink With Jäll Laundry Bag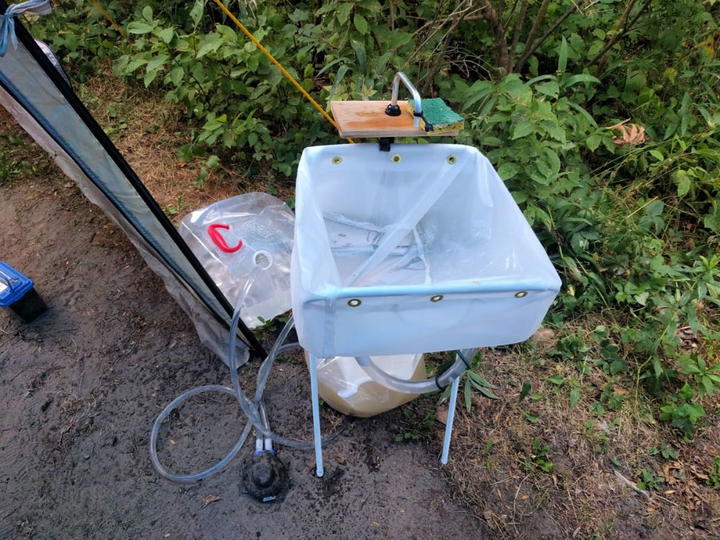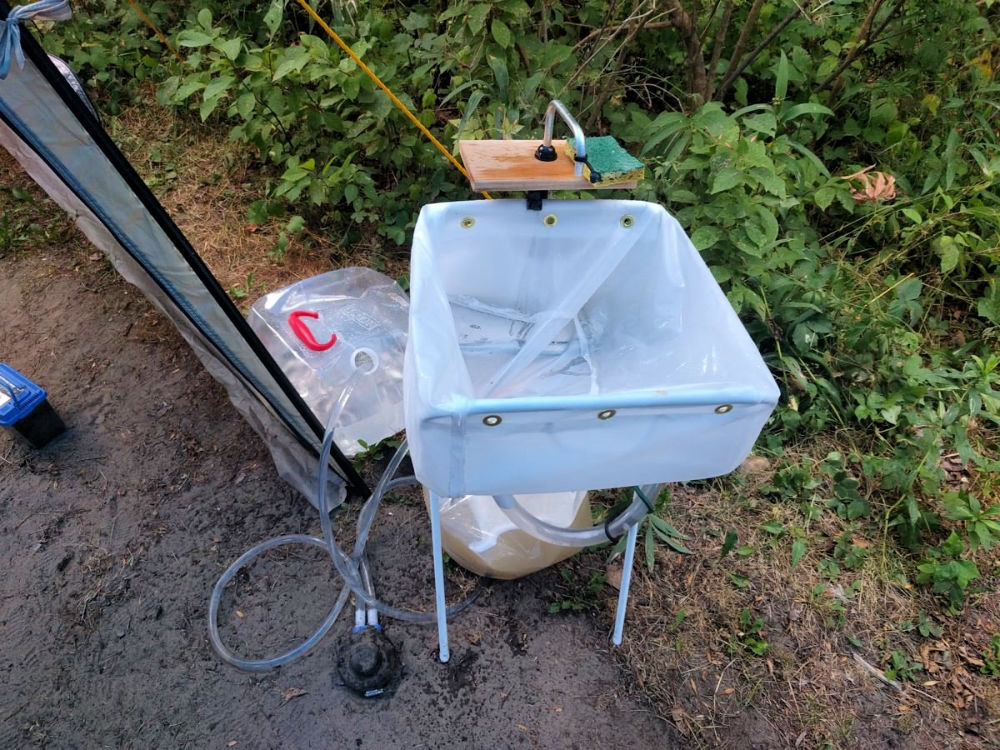 One thing that any camper (eventually) misses the most is making things a bit hygienic, if not all! This is where this DIY camping sink idea improvised with a Jall laundry bag comes in. You can DIY it following the details mentioned in the link. Using a plastic shell and sealant. ikeahackers
4. DIY 5-Gallon Bucket Sink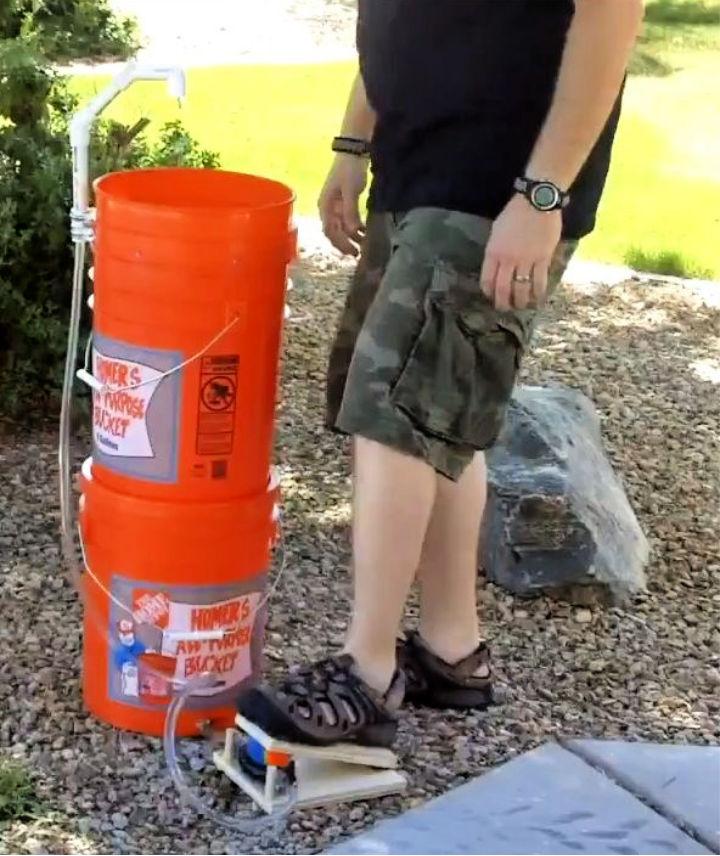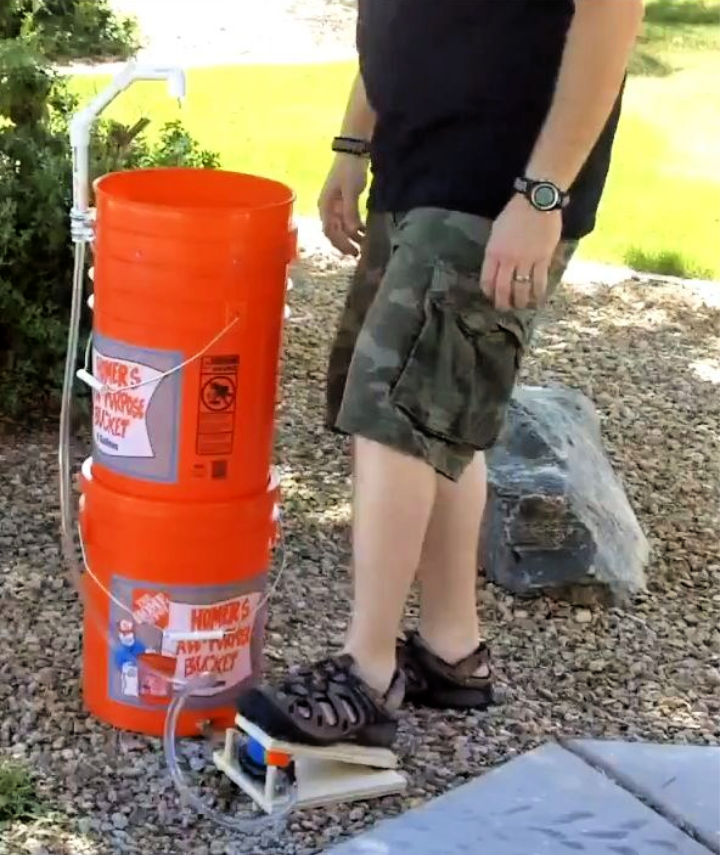 Time to put those empty 5-gallons to another good use! Like this 5-gallon camping sink. It is easily portable and can be used to wash off the dishes. To make a camping sink with pump, you will need supplies including a water bucket, paper towel holder, cords, dispenser, and a soap. youtube
5. DIY Kitchen Sink for Camping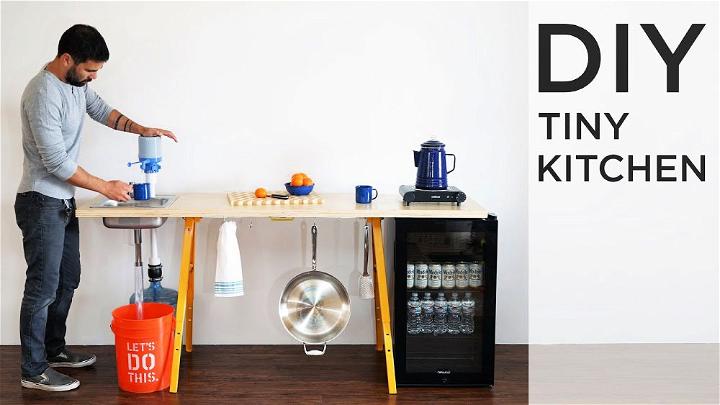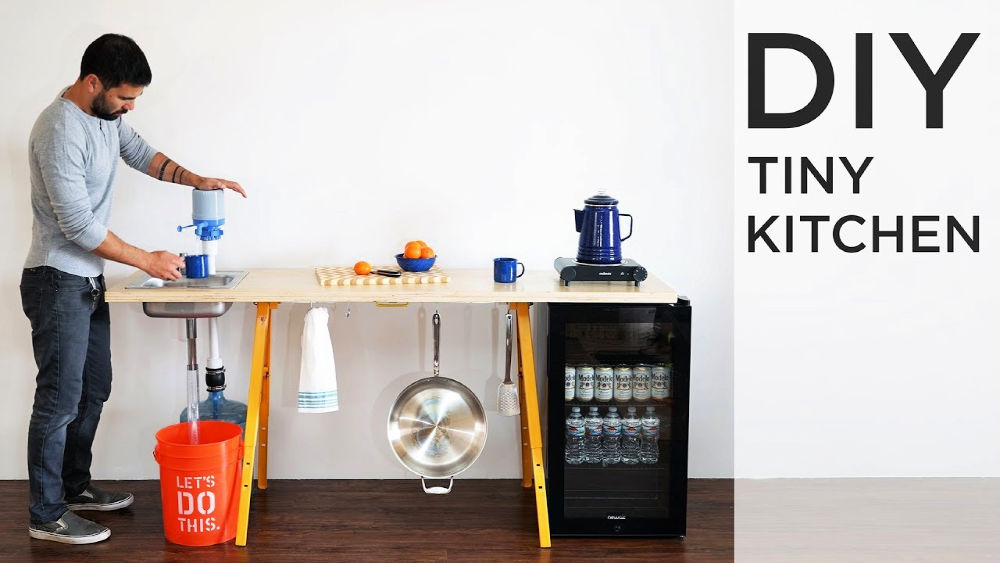 Camping is all about relaxing beneath the wide sky! And cooking and enjoying nature by all means. With this DIY camping kitchen, you can not only have a sink but a complete tiny kitchen portable shelf kind of arrangement! Supplies you will be needing include bucket, a vinyl hose, seal lid, elbows, clamps, and an adapter. youtube
6. PVC Bucket Sink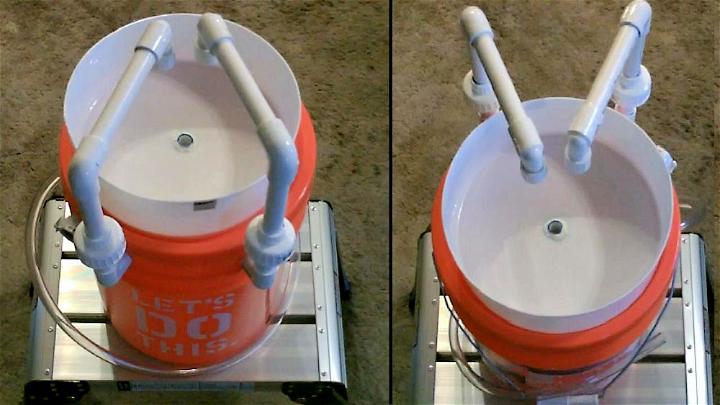 Camping sinks can help a camper in so many ways! A PVC bucket sink is not just easily portable but it is ideal for carrying along a road trip! Set up a PVC bucket sink by just using a few supplies such as 5-gallon bucket, PVC pipes, PVC elbows, PVC trap, and quick-grip clamps. youtube
7. How To Make a Portable Sink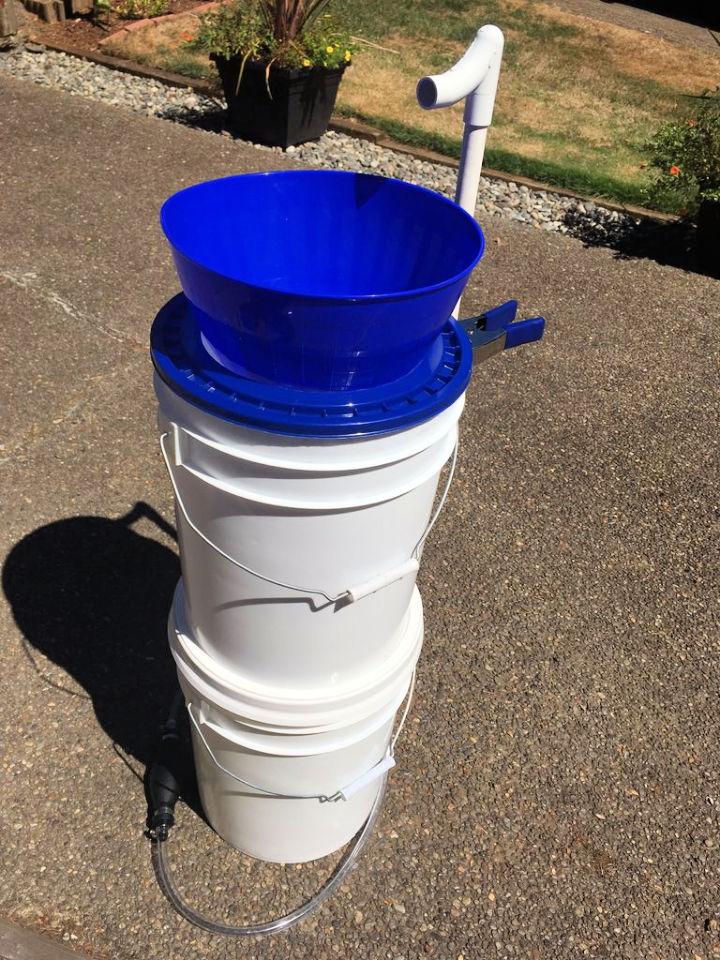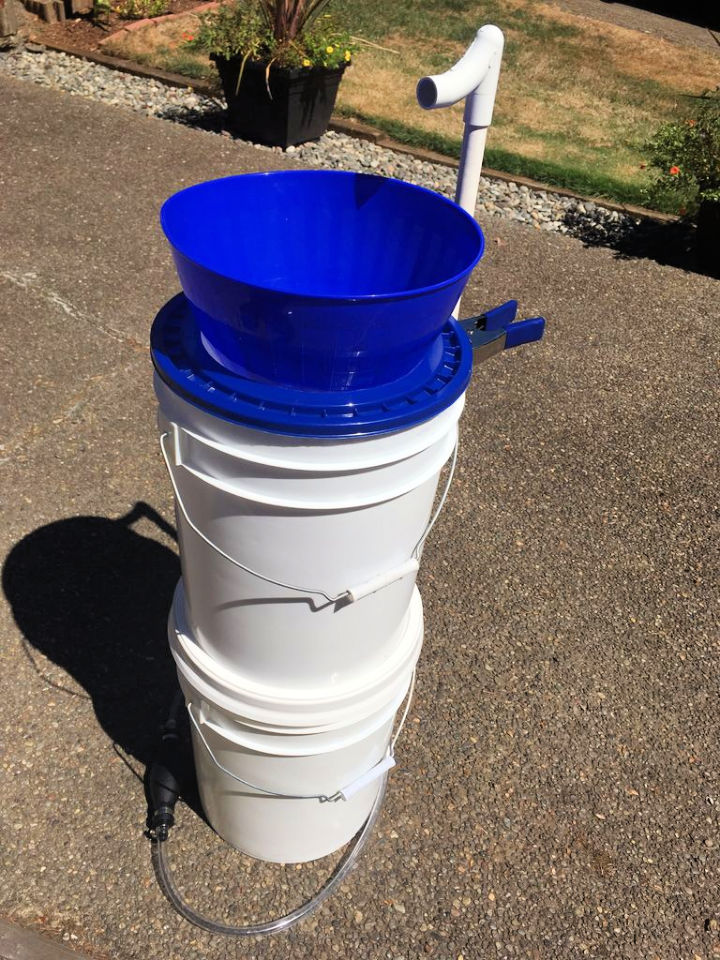 How to make a portable sink? Here is a perfect idea of making this bucket sink, to use at a campsite or on an outdoor BBQ. As this idea is focused on your wellness and prevention of your illness, so it certainly is going to turn out to be highly beneficial at places where you can't find water. Get the complete stepwise guide in the link below. instructables
8. Sink from Salvaged Materials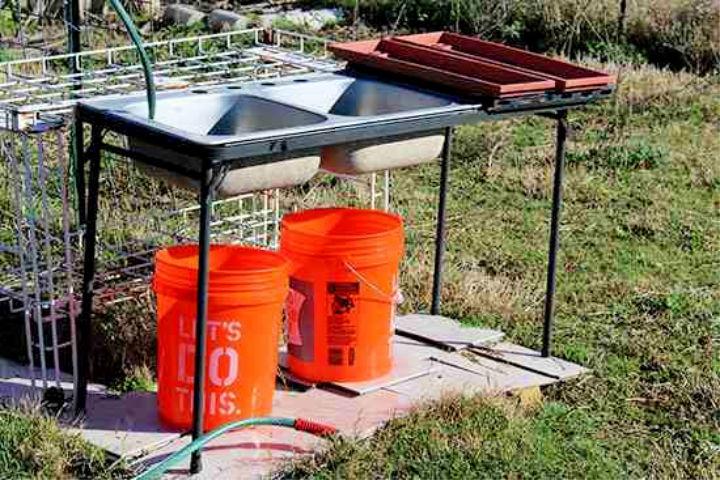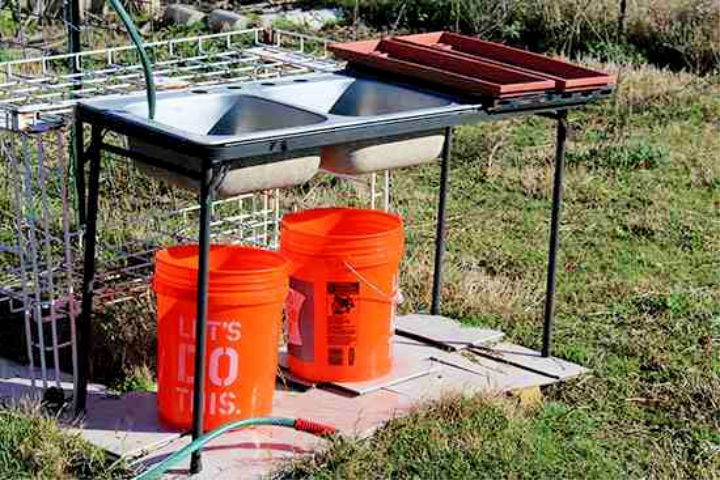 If you love gardening or spending more time around the greens, this DIY camping sink is going to come in really handy! Wash off the dirt from the vegetables or other collections easily by using this old outdoor kitchen sink. Paired with a frame made of metal and two 5-gallons buckets. motherearthnews
9. DIY Camper Van Sink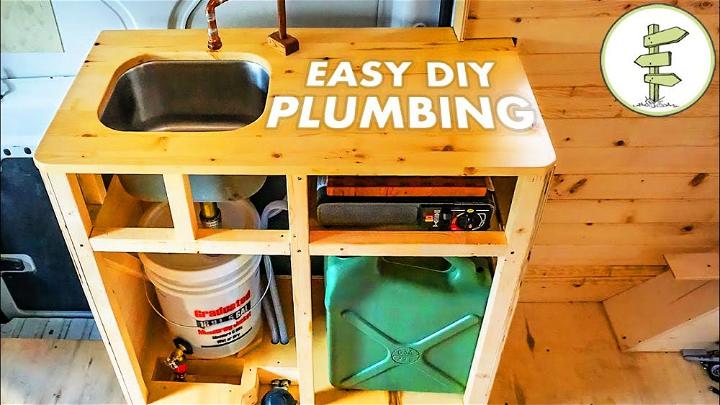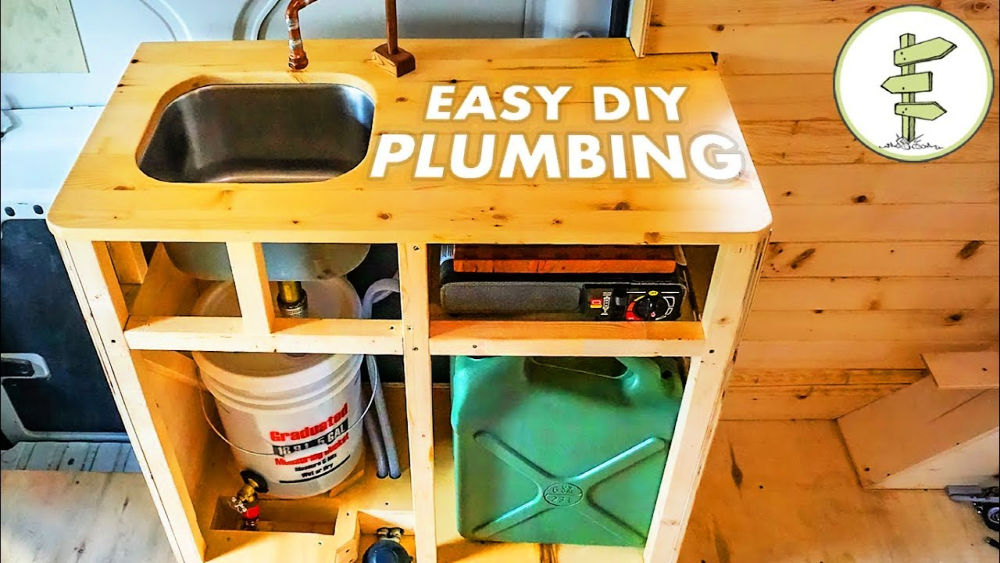 Let's take your camper van to the ultimate level of comfort! How? By such an easy DIY plumbing activity. Install this mini portable kitchen sink in your camper van and never feel nauseated again by that huge pile of unwashed dishes. Get started by clicking on the link below! youtube
10. Tent Camping Sink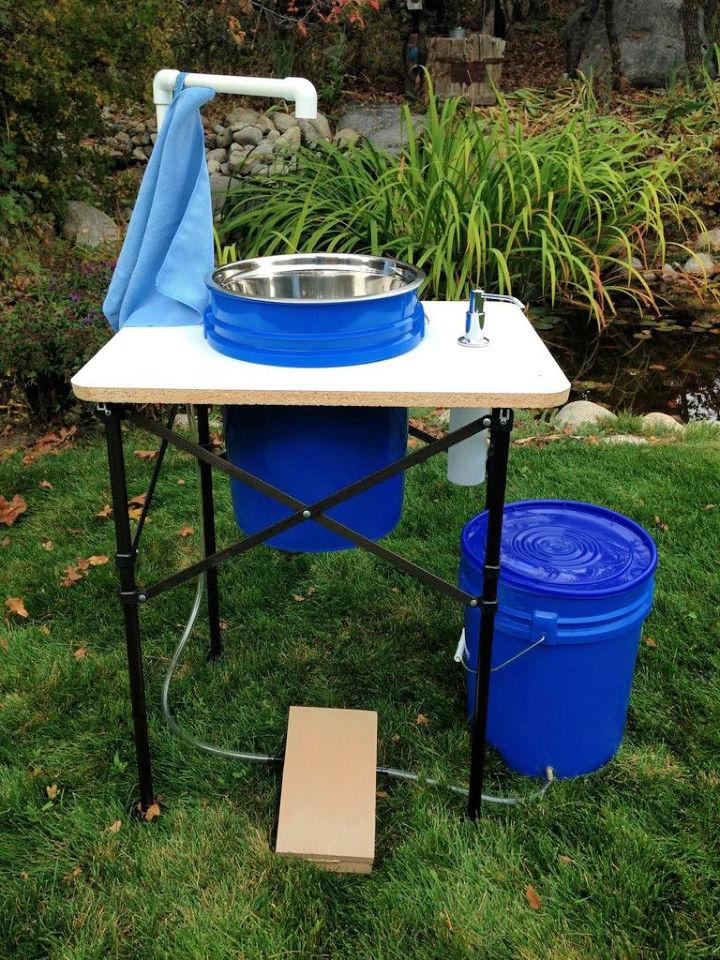 You know how much you can miss the running water when you are at a campsite? We totally get that! As cleaning must be a priority even in the remote areas. This tent camping sink uses some 5-gallon buckets and can be easily taken along while traveling. This is really is easy to make a camping sink with pump!
Related DIY Camping Ideas:
Conclusion:
No one likes living with dirty dishes. Be as clean as Monica (From FRIENDS) or not! So, we bet that this roundup of DIY camping sink ideas can be the best thing to read before the camping time arrives on us with full swing. Gather your tools, get all the help from the tutorials and let's make camping even more exciting.