If you love your camper, you will enjoy these DIY camper awning ideas! Campers are very expensive but also worth it! You just get so much at that price. A whole living space. This is why it is important to take care of it. It can be expensive to get repairs every week. A good way to protect yourself from the sun during camping can be by making a DIY camper awning for it! This way, you and your loved ones can spend some good quality time in the living room of your camper without the sun melting you all down.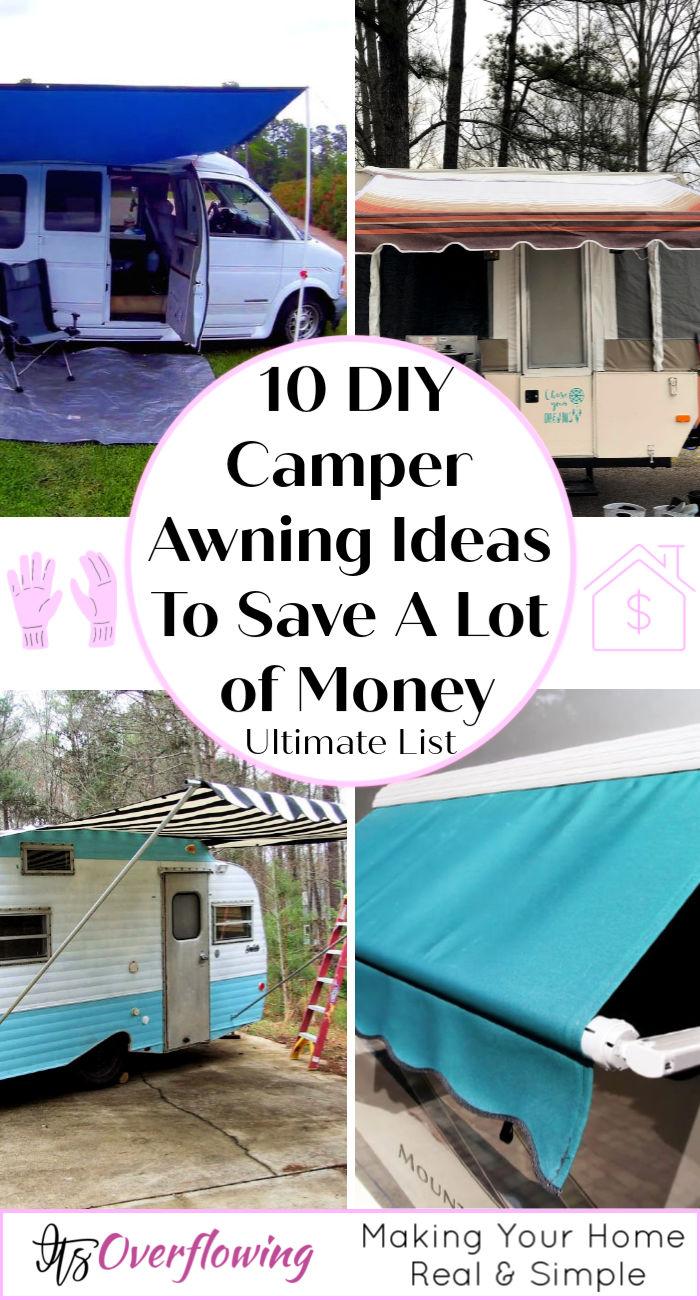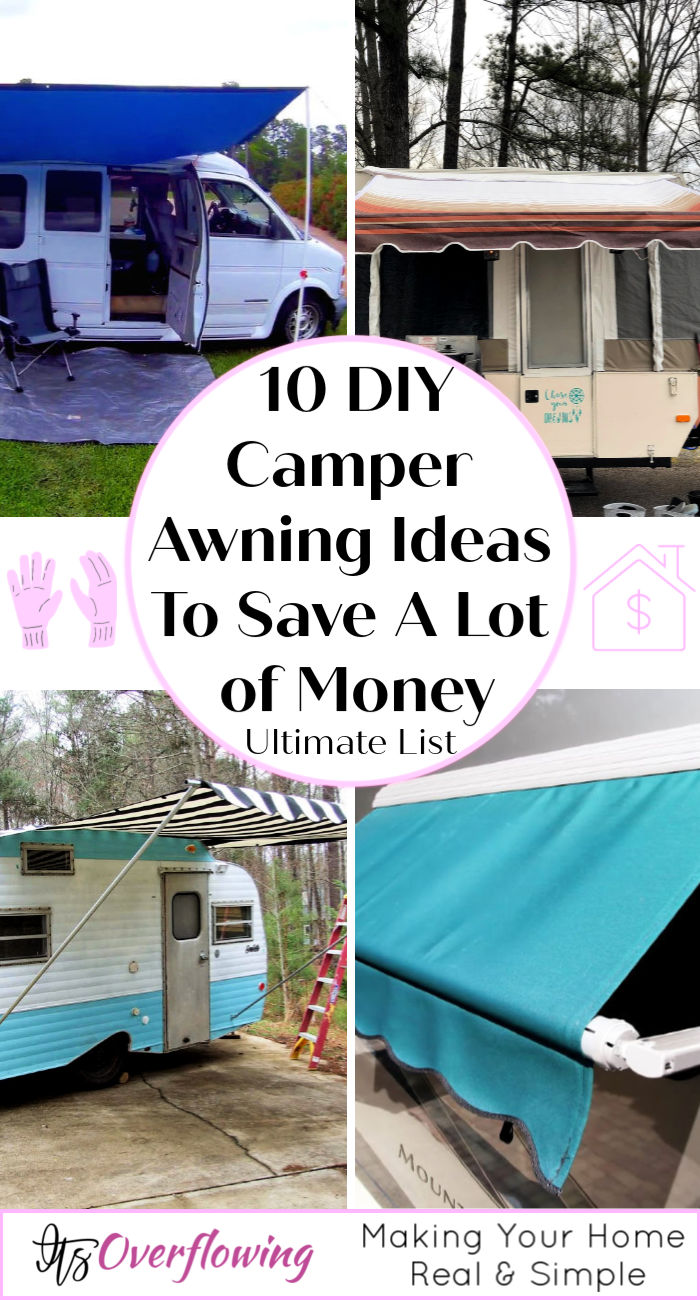 Why should you make a DIY camper awning? One of the many reasons can be that you will be able to save a lot of money. Not by only making them yourself instead of getting them done professionally – but also, by minimizing the air conditioning bills! An awning will keep the inside of the camper cool at all times, which means that you'll use the AC less often! This article will cover a range of 10 DIY camper awnings from pop up tent to RV awnings, from PVC to can awnings!
1. DIY PVC Awnings for Your Camper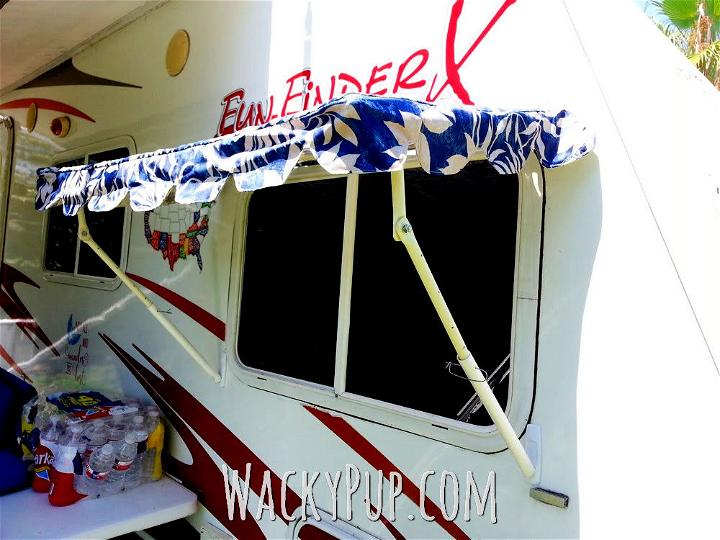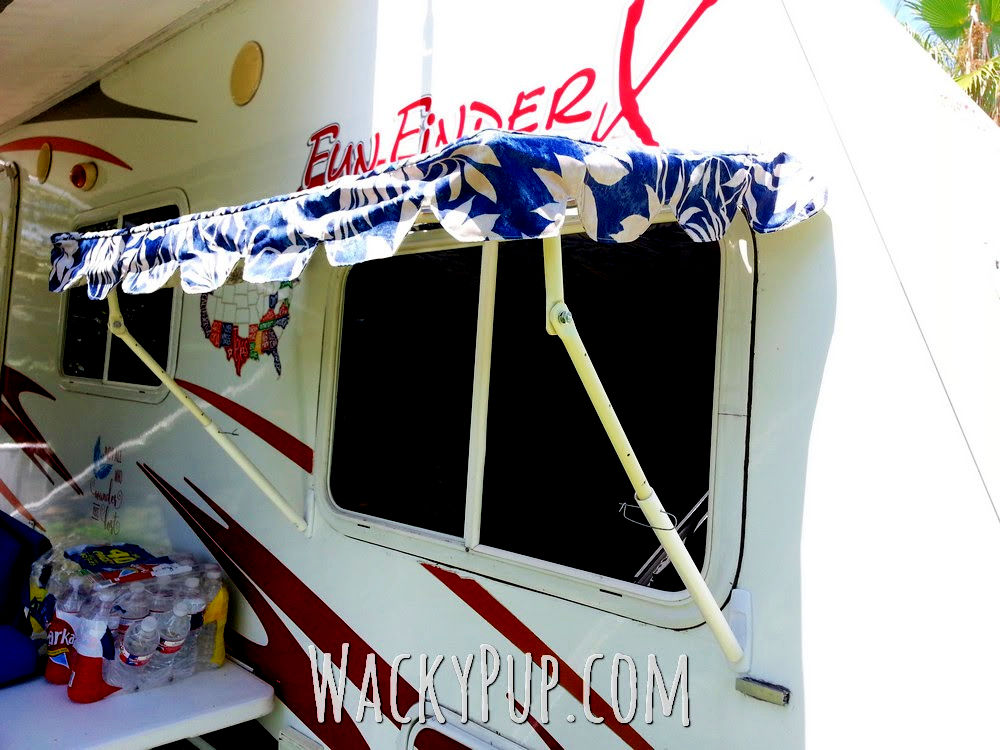 This DIY Camper awning plan is very handy! You can make an awning for your camper windows to get some extra shade in the hot summer days. These awnings are removable and adjustable! Isn't that what we all need? You can take them off when you want some more sunlight in the winter. wackypup
2. Shade Awning for Your Campervan for Under $100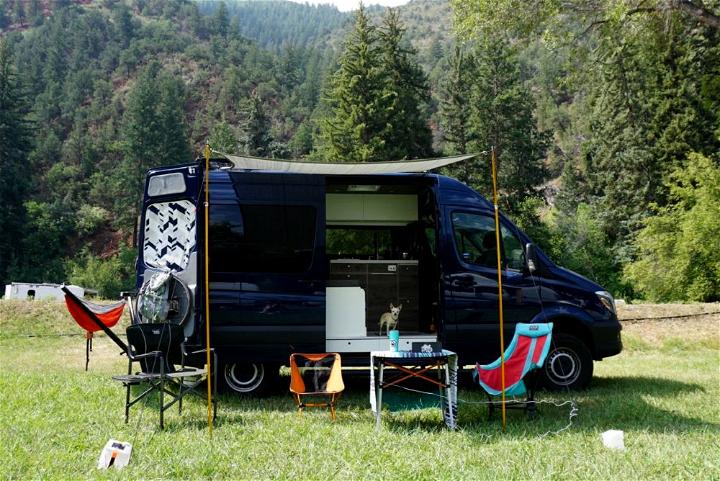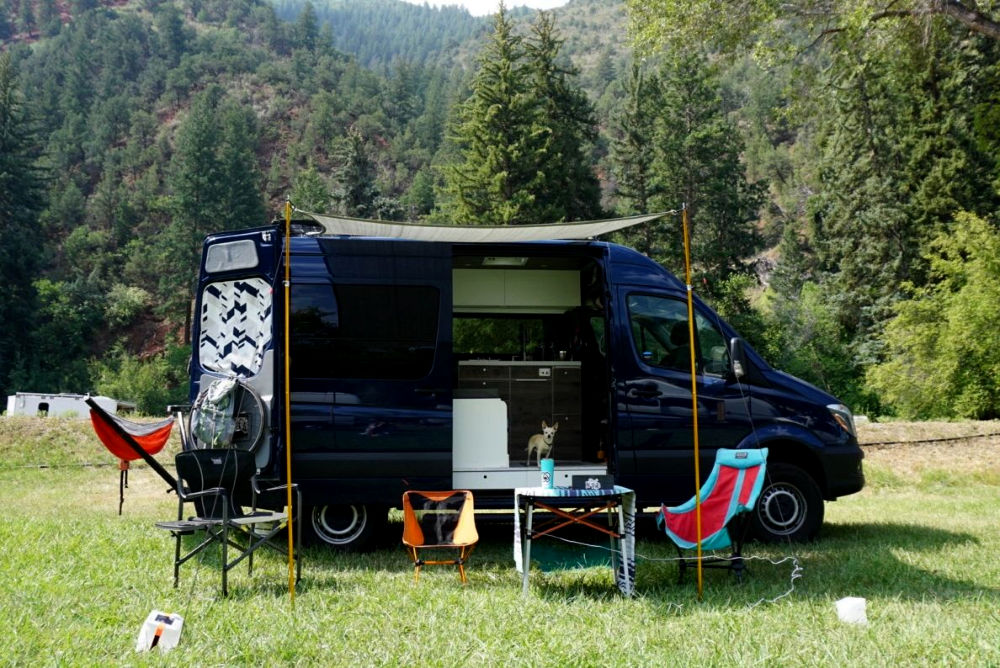 On a tight budget? Then, you should definitely try this out! Make these DIY Camper awnings for only under $100! Isn't that crazy? Sunshade Canopy, rope tie-downs, telescoping aluminum poles, and a few other supplies will be needed for this project. vanthere
3. Bag Awning On Your Pop Up Camper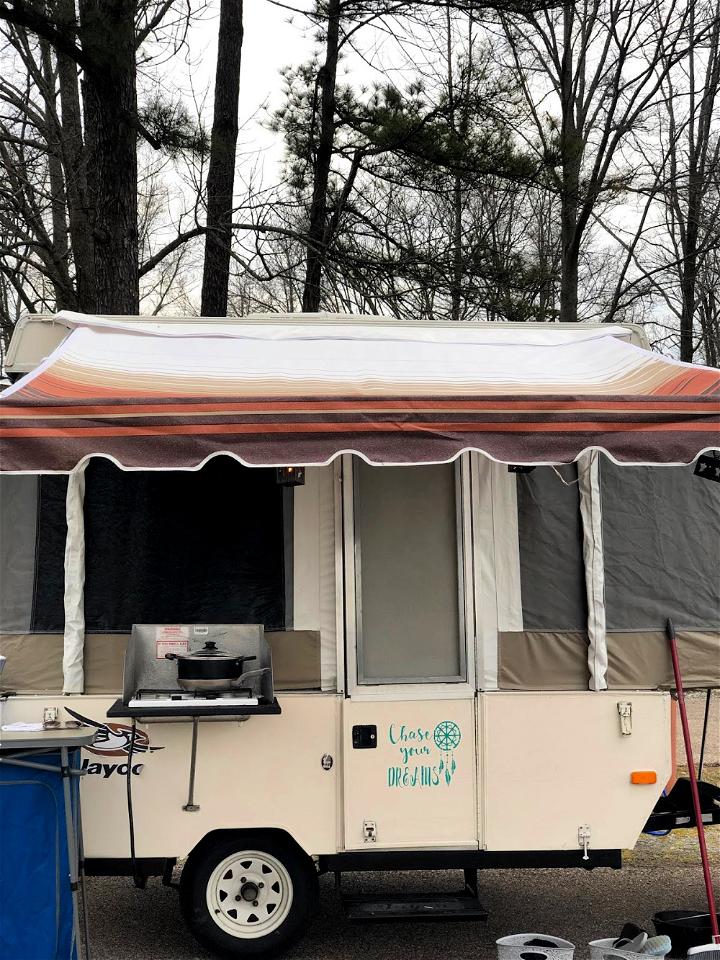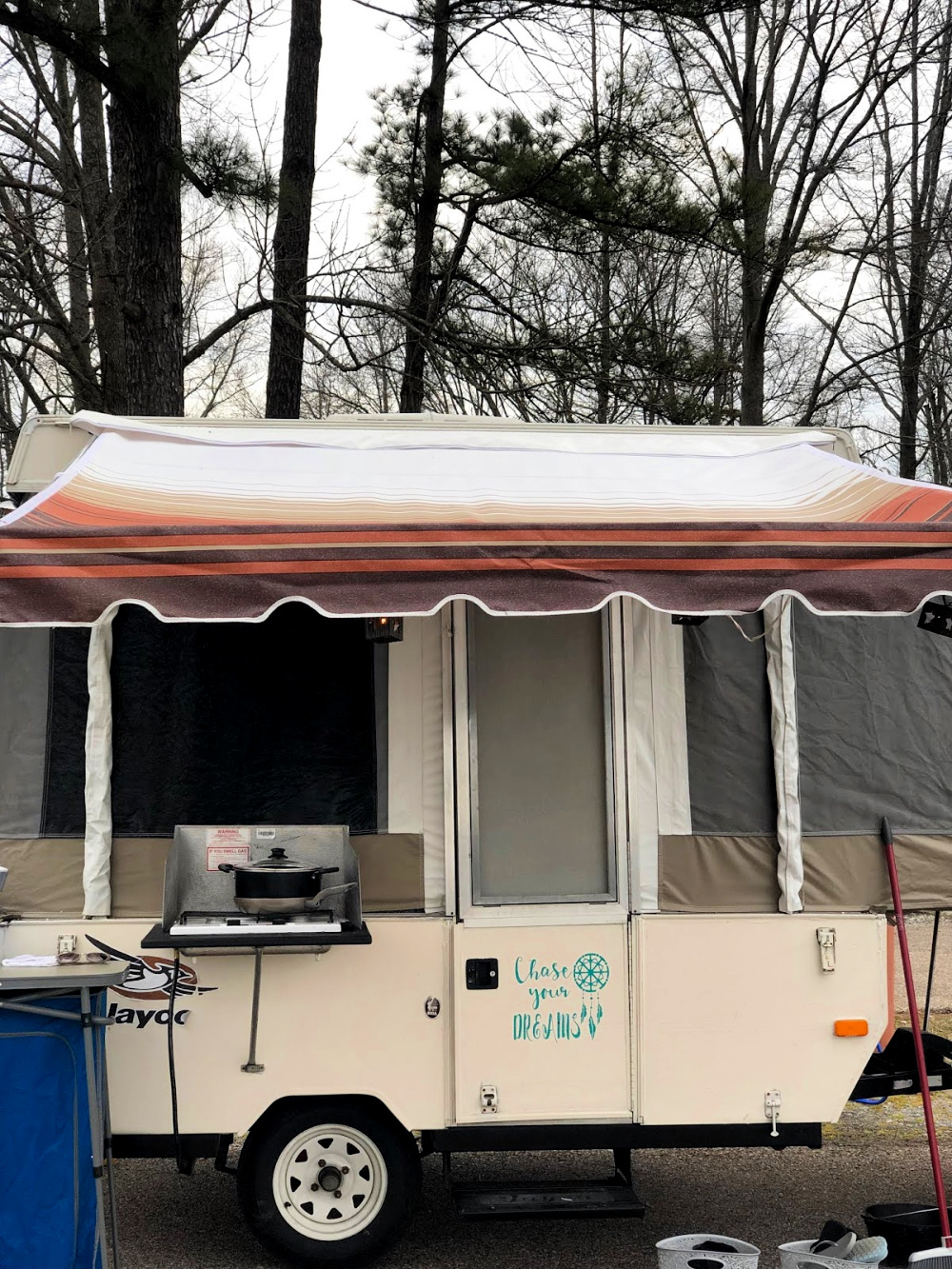 Add a cozy and welcoming vibe to your camper by following this guide! Follow this step by step guide to make it! It is super detailed and has a lot of real-life images. Real-life images can give you a good idea of what you have to do and makes it easier to understand the plan! southernglamper
4. Van Awning for Under $50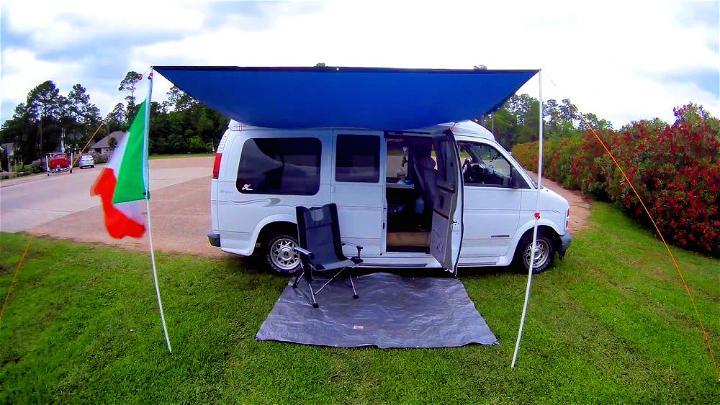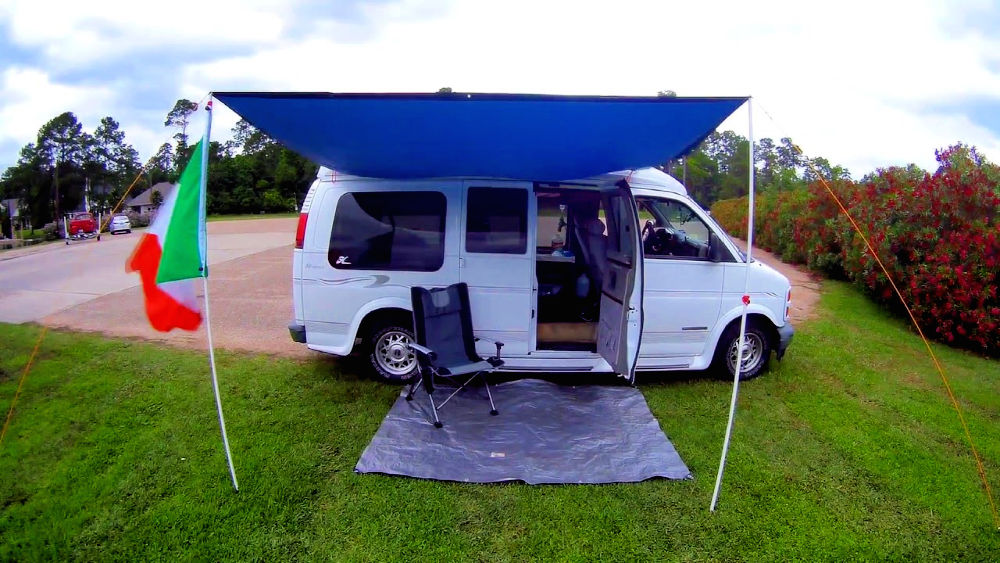 Here is the most low budget DIY camper awning plan you'll find on the internet! You can save a ton of money with this plan. However, one thing to keep in mind is that the materials bought for this are cheaper might not be sturdy for long, as well! So, it may not last you a very long time. youtube
5. Sewing an Camper Awning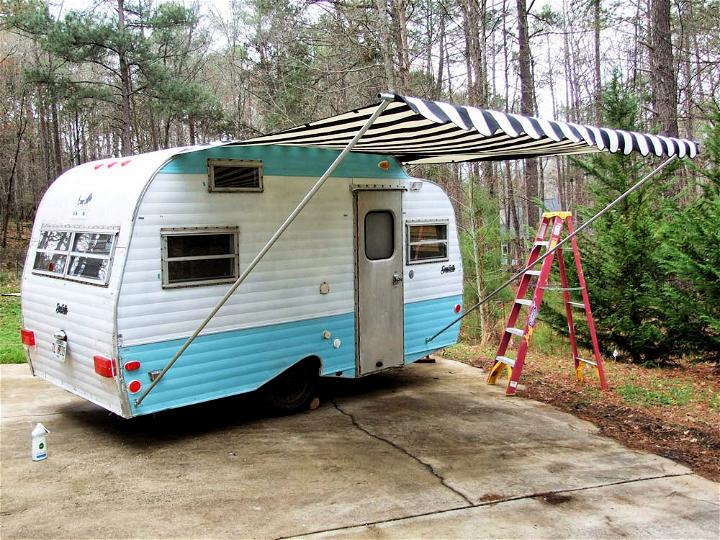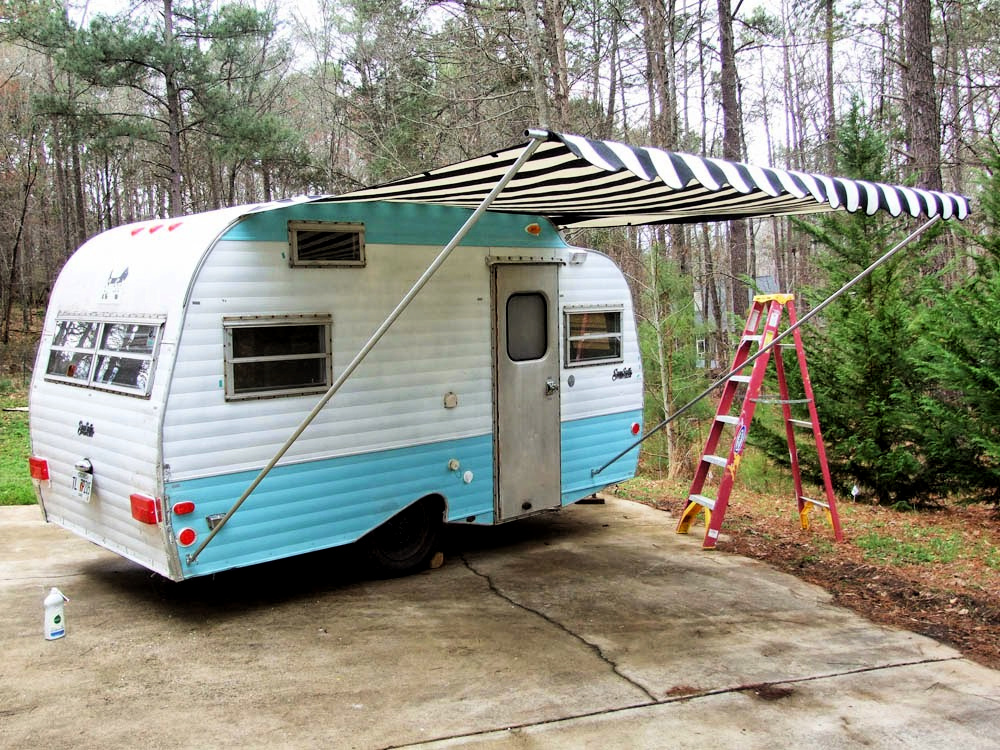 Here's a plan on how to make this super compact and long-lasting awning! Its poles are attached to the camper, which makes it higher quality and will last you a long time! Follow this fantastic guide to go through the process of making a DIY camper awning. jenniferjangles
6. Build Pickup Truck Awning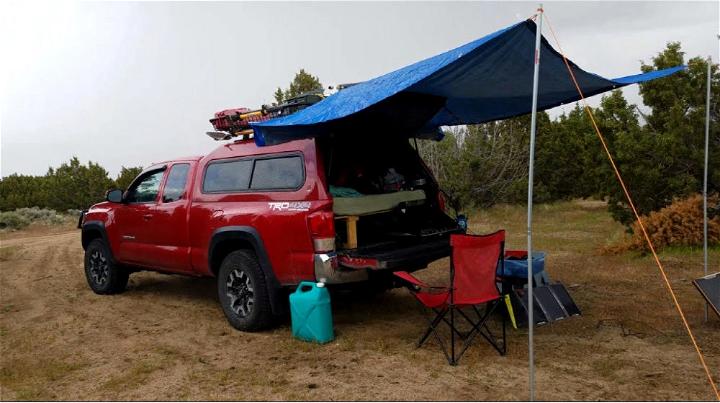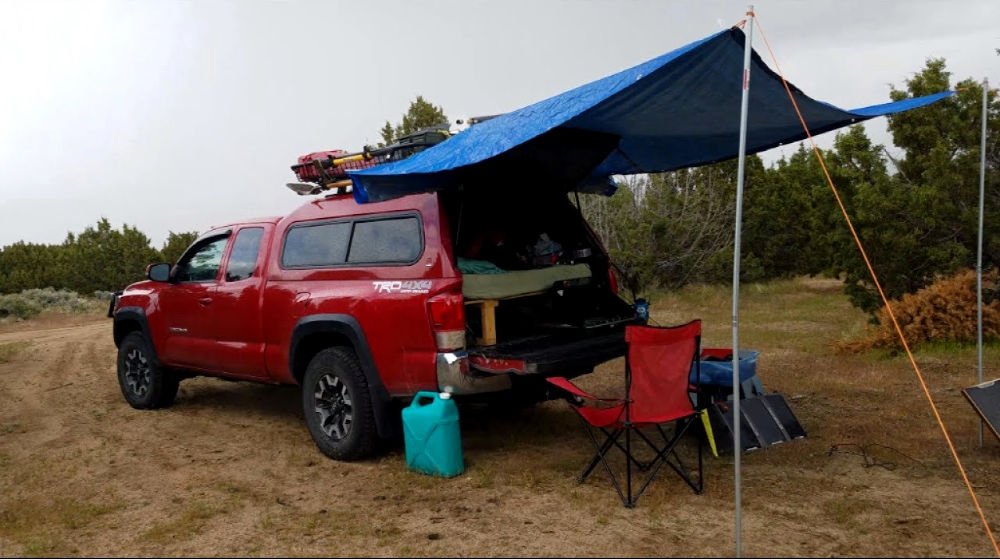 Love to travel? Then you may have a truck and even a truck bed setup at the back. One thing missing can be an awning. No worries. You can make one for your pick-up truck by following this guide! Hop on to the video tutorial to walk through the guide. youtube
7. How to Install an RV Window Awning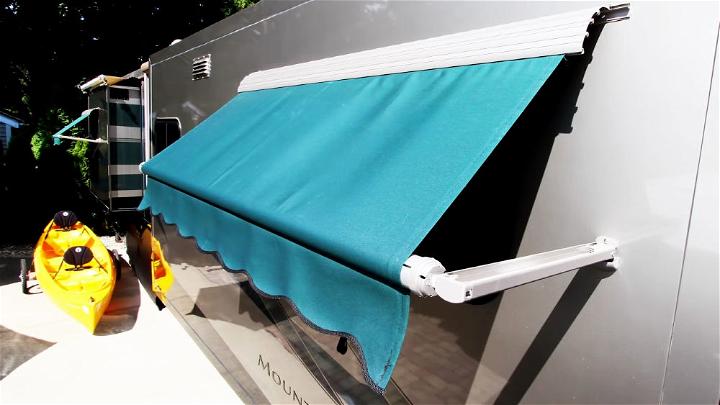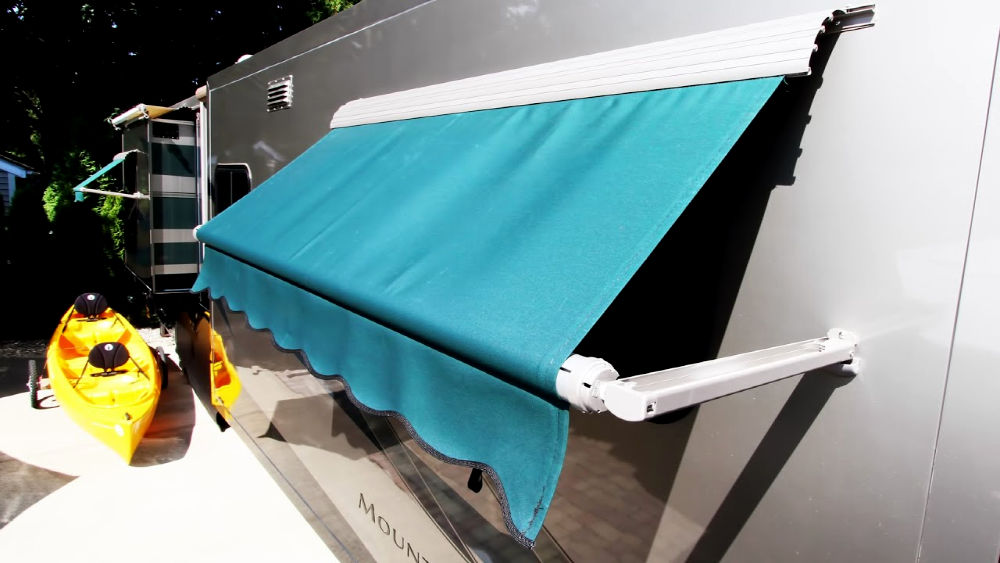 Using the air conditioners at all times can make the gas run out very fast. One way to avoid it is by having an awning right by your windows. It will keep your camper cool on the inside at all times! Definitely worth a try! Try it yourself and see! youtube
8. Install a Camper Awning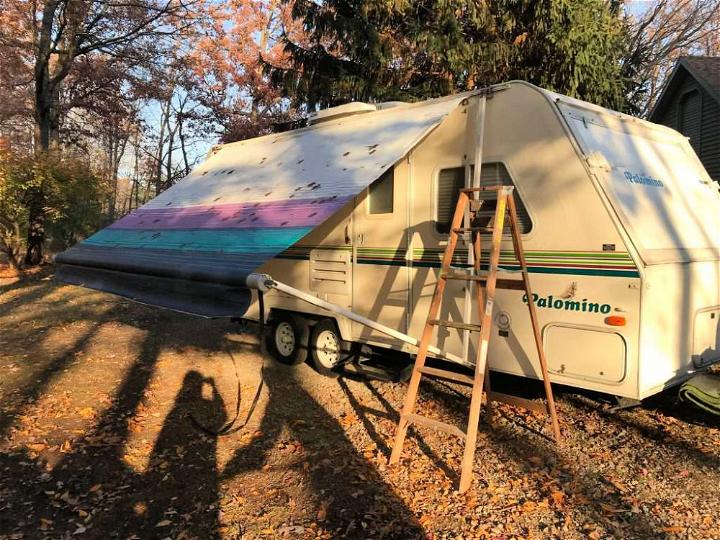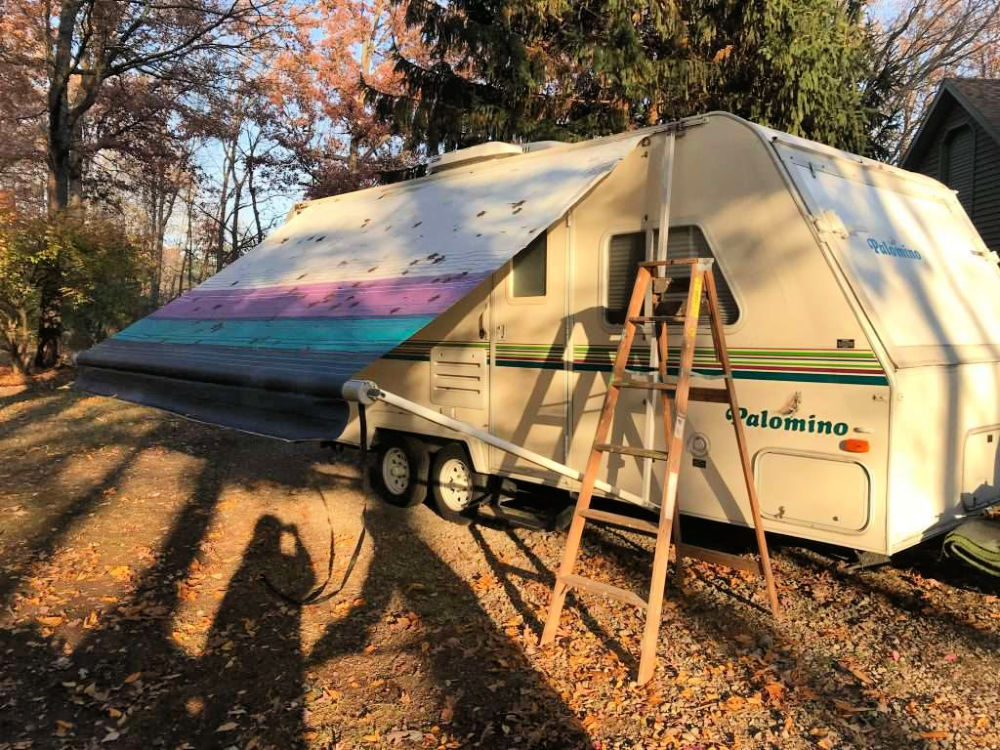 Here's a guide on how you can remove your old awning and make and attach a new one onto your camper! Two birds killed with one stone! Why would you not want to read this guide and have all of that extra information? The need for it can arrive at any time.
9. Awning for Pop Up Tent Trailer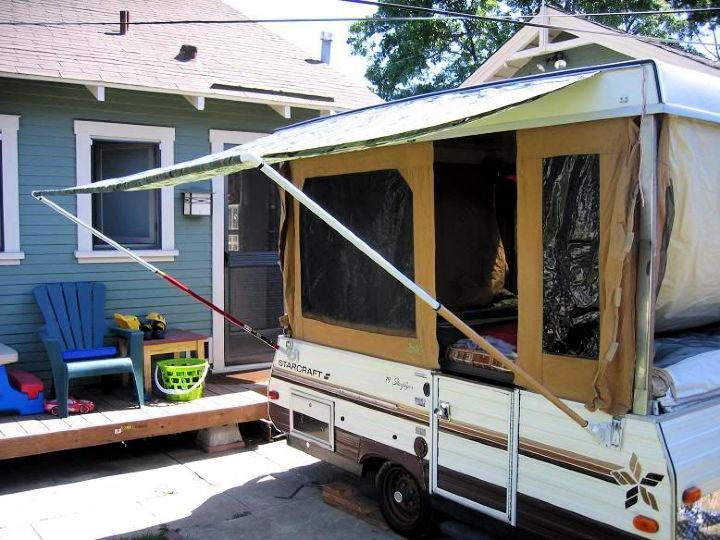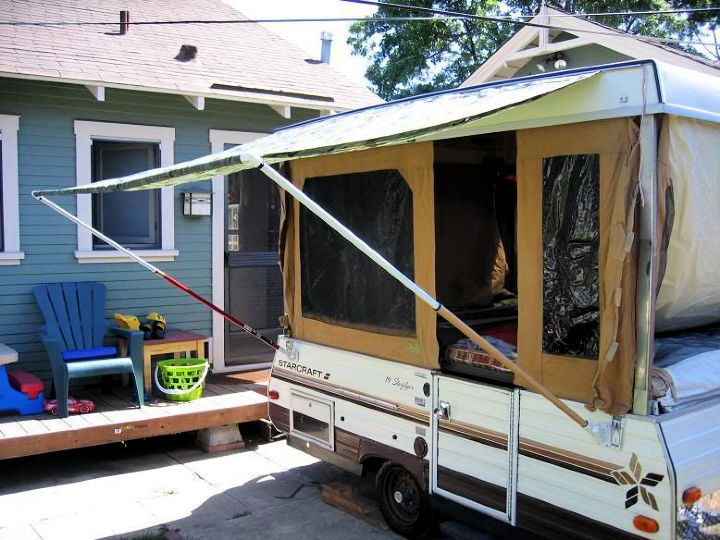 DIY camper awnings are honestly such fun little projects. Especially if you love your camper and want to protect it from excess sunlight! 3/8″ or 1/2″ eye bolts, nuts, and a few other materials will be needed for you to nail this project and carry it out successfully!
10. Inexpensive Pop Up Camper Awning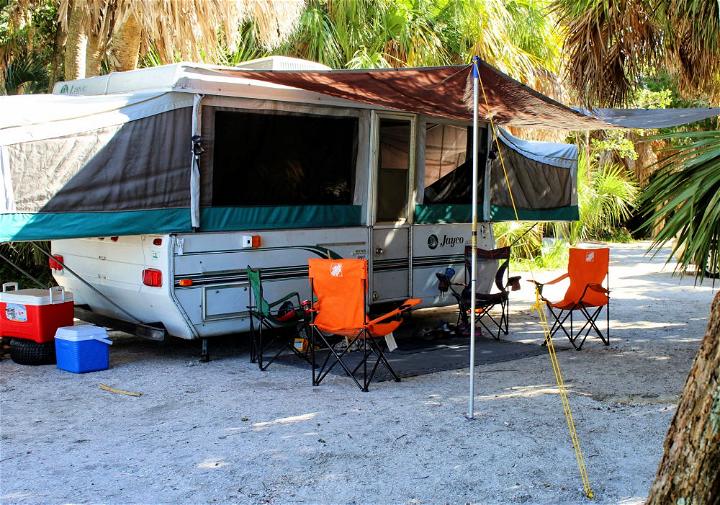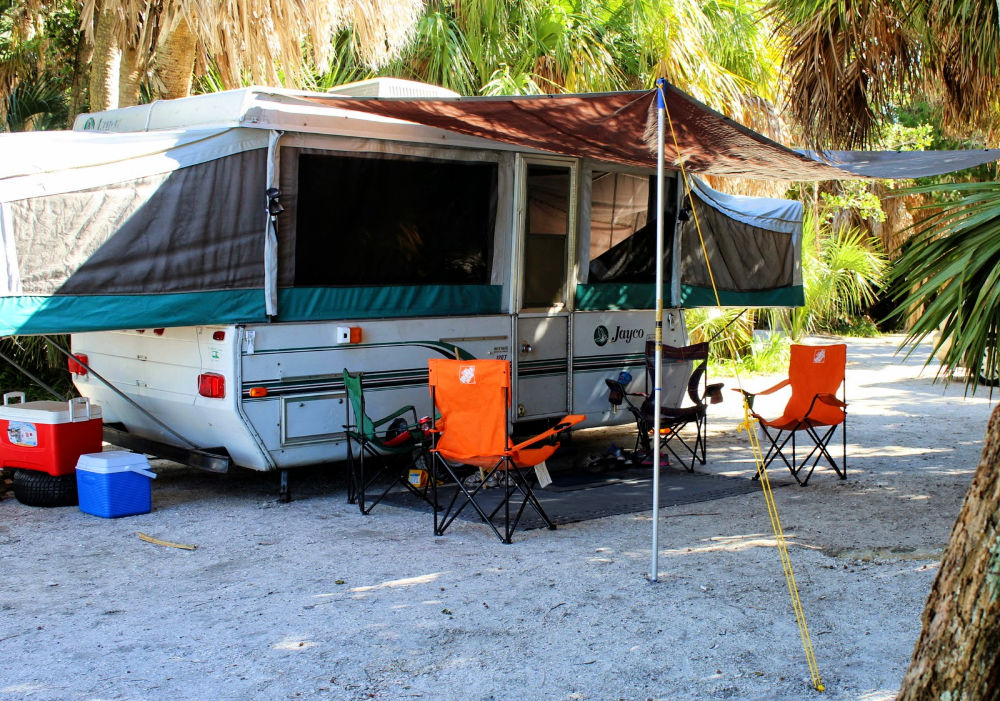 Trying to find a DIY camper awning that will fall into your budget? Try this plan out! This plan is based on making an awning, which will be super affordable! Professionally done, campers can be so expensive compared to this price! Save some money and spend it elsewhere!
Do you want to save more on camping? Try building your own camper at home by following these 20 surely low budget DIY camper trailer designs that you can easily build by yourself. If you are looking to build your own customized version of a homemade camper this guide will surely help you a lot.
Conclusion:
Tempted to try out some of these DIY camper awnings? The summer season is just around the corner. The weather will get quite warm outside, and the sun will shine all day! Make these DIY awnings before it's too late! You can make them according to your likings and customize them fully. This is a big advantage of making awning by yourself. Use your favorite type of pattern to match your personality and give an overall good vibe to your camper! So, what are you waiting for? Make a to-do list right now and get started!