Are you playing Dungeons & Dragons? They will surely be knowing about different role-plays and characters of the game and also about the Dungeon Master that always has a folding screen in front. So, go with these DIY dm screen projects that will allow you to build the best screens for the Dungeon Master. From using binder clipboards to photo frames to custom wood panels, these 13 easy DIY dm screen ideas will share all the hacks to build a DM screen with custom added features, inserts, and storage options. A DM screen mostly comes with a single or double way dice tower, magnet systems to hang the reference materials, and custom built-in storage options to organize the dices. This homemade dm screen also stores the non-playing characters (NPC), and there is a variety of DM screens listed in the collection to choose from.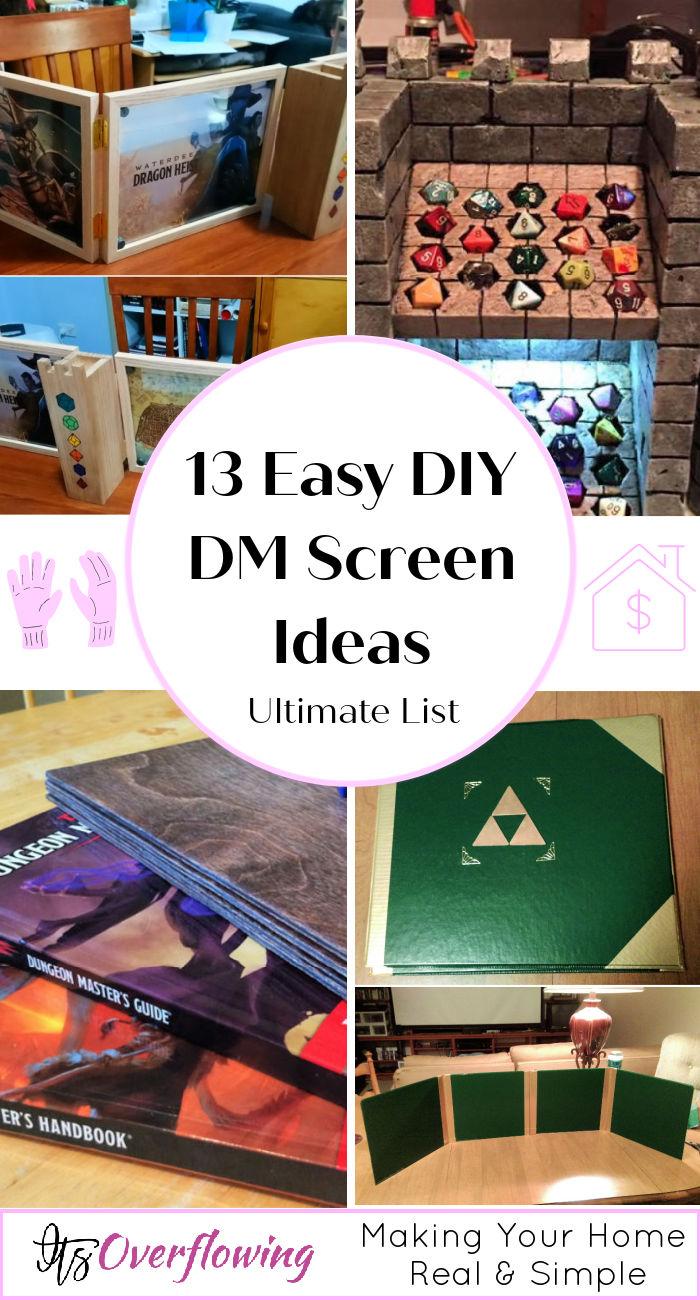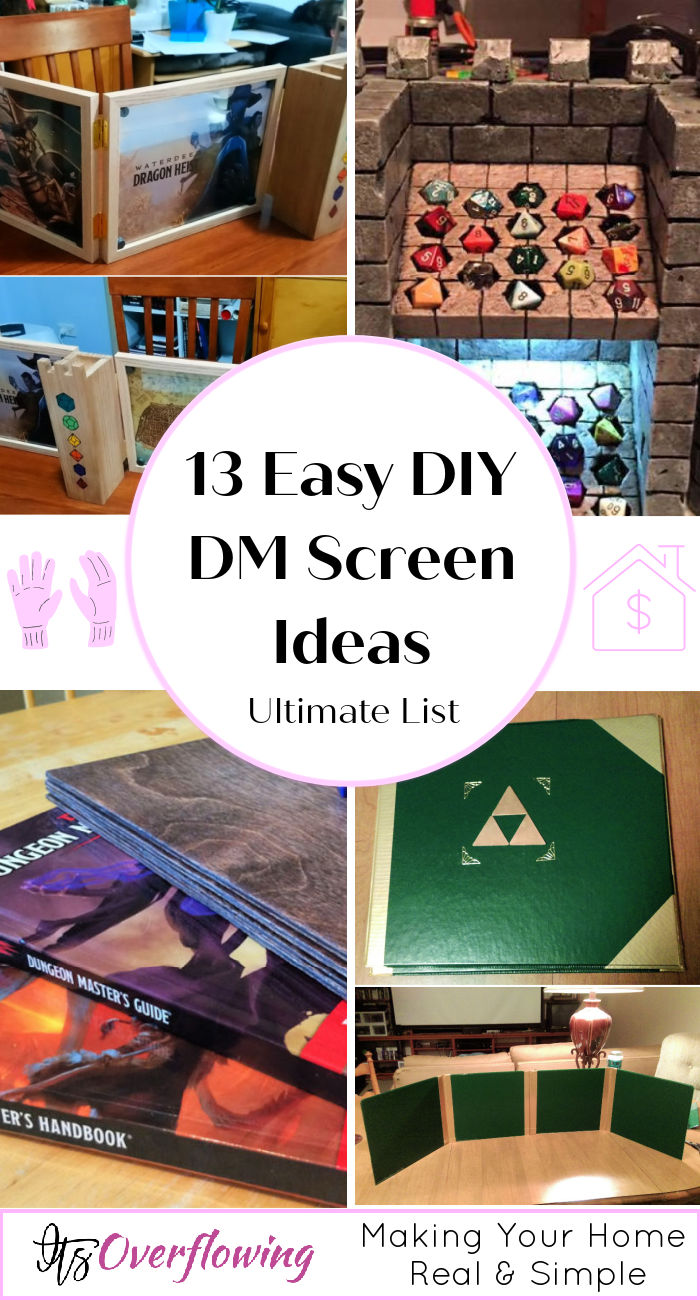 Hinge together the MDF, poster board, foam board single or double corrugated chipboards, and even the pinewood panels to build a folding DM screen. Build it with 3, 4, 5e, or more folds according to gaming table space. Building a DM screen with photo frames will rock as it will allow the interchangeable image panels. In the case of wood or any other screen panels, you can use stencils to personalize them for custom name letter characters and game role logos. Most of these DIY dm screen ideas fold like a book for easy storage. In the case of wooden DIY DM Screen, use custom paint, wood stain, and sealants for the desired wood tone.
1. DIY Wood Dungeon Master Screen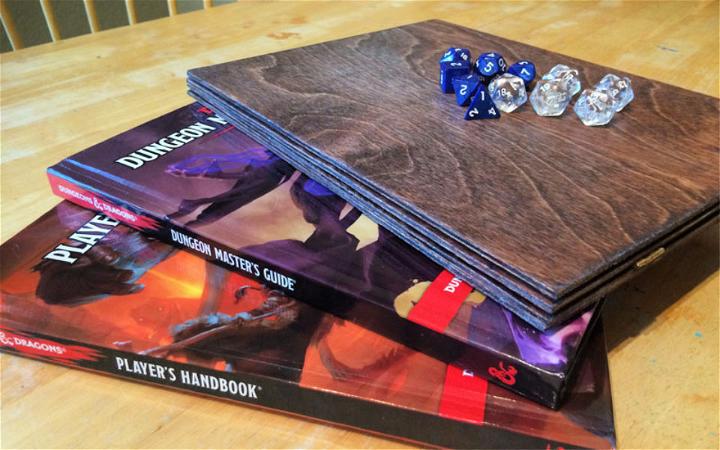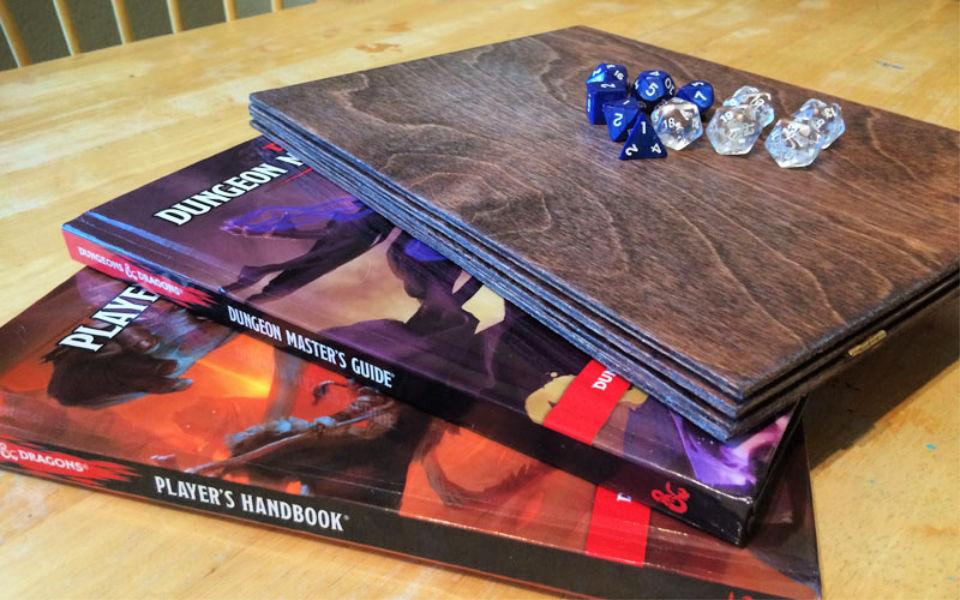 Are you addicted to playing tabletop games? Then build this DIY wood DM screen to play the Dungeon & Dragons fantasy role play game. Make it using 4"x12"x12" craft plywood, 3 small boxes, 4 pack of neodymium magnets, and custom wood stains and sealants. Details here webbpickers
2. Wood Dungeon Master Screen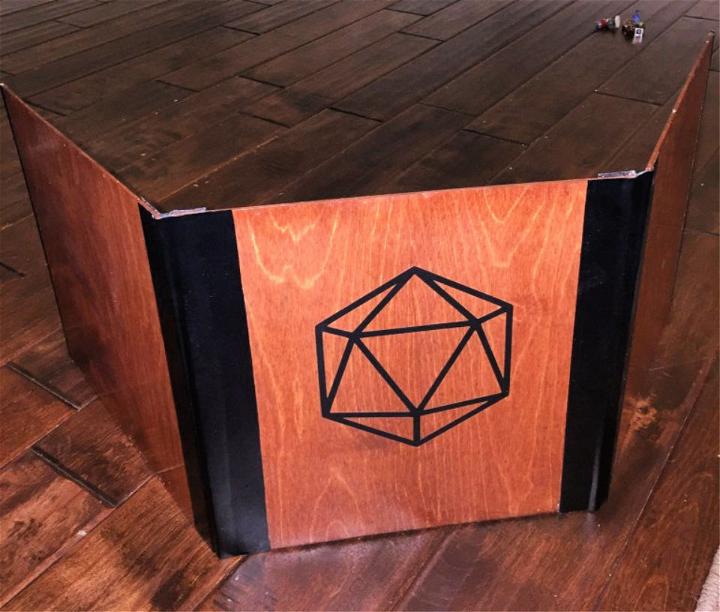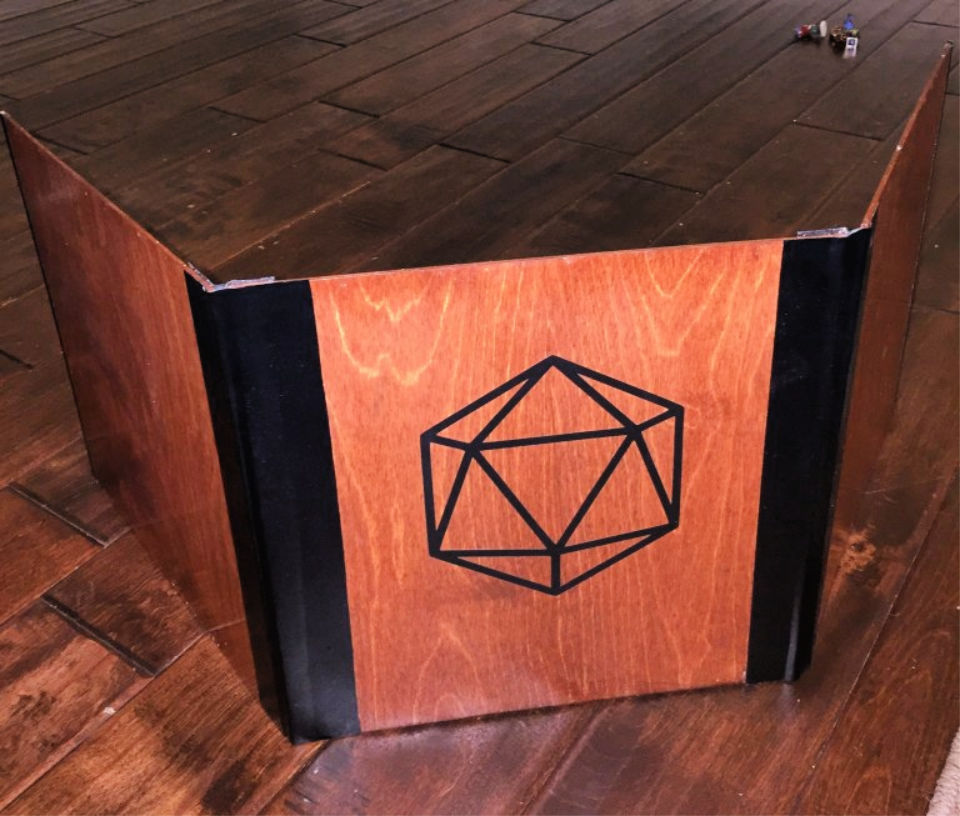 Build this wood dungeon master screen to hide all game-related date from the players. Make this screen for the gamemaster using the bass wood-crafting wood. Choose a 1/16 x 8 x 24in size of this wood to build this DM screen, a perfect accessory to build at home for your tabletop role-playing game. thealpinedm
3. Building the Ultimate Dungeon Master Screen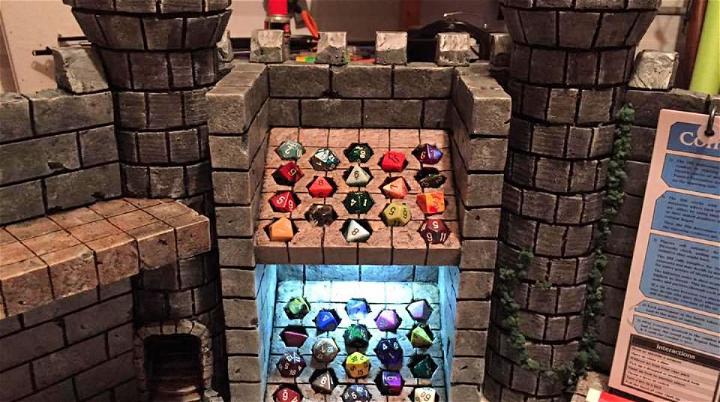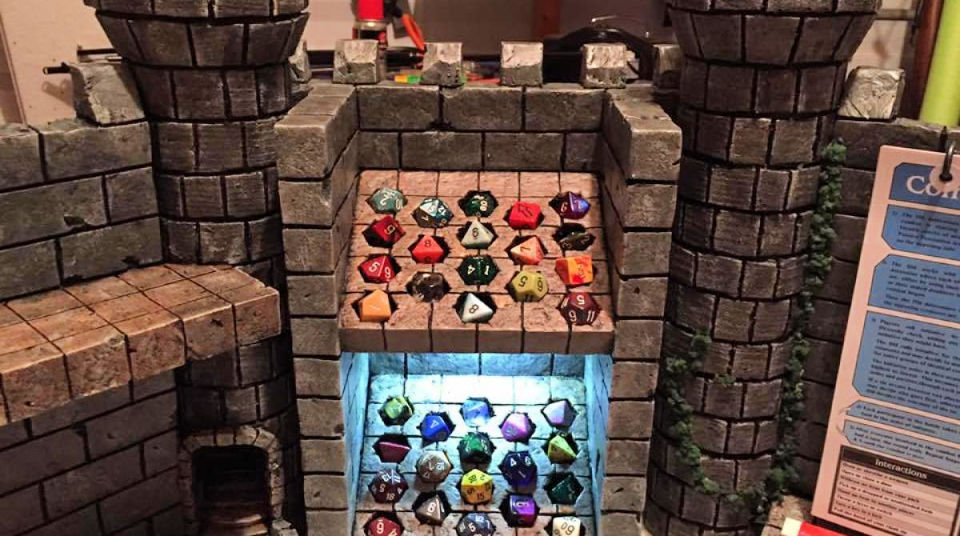 Do you love to be a Dungeon Master? Then you need lots of things to hide from the players sitting around the table and use this ultimate dungeon master screen to do so. Learn how to make a dungeon master screen! Build it using a foam board. Use a 2'x2′ foam board size to build this castle-style DIY dm screen. It provides space to store lit dices and to hang the DM reference materials. makezine
4. Homemade DM Screen for About $15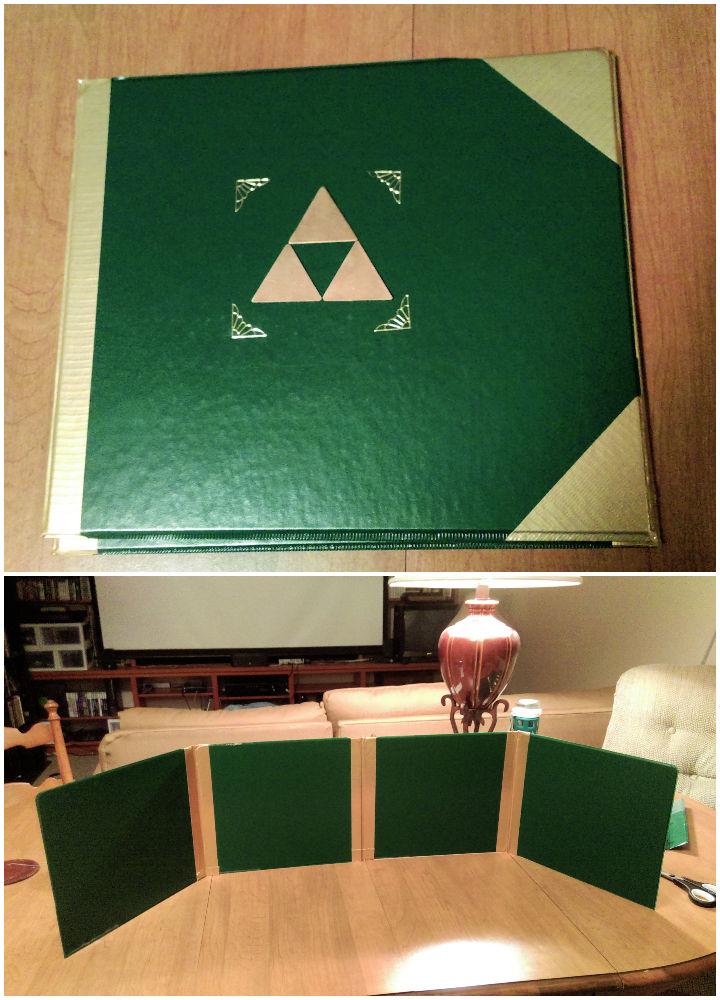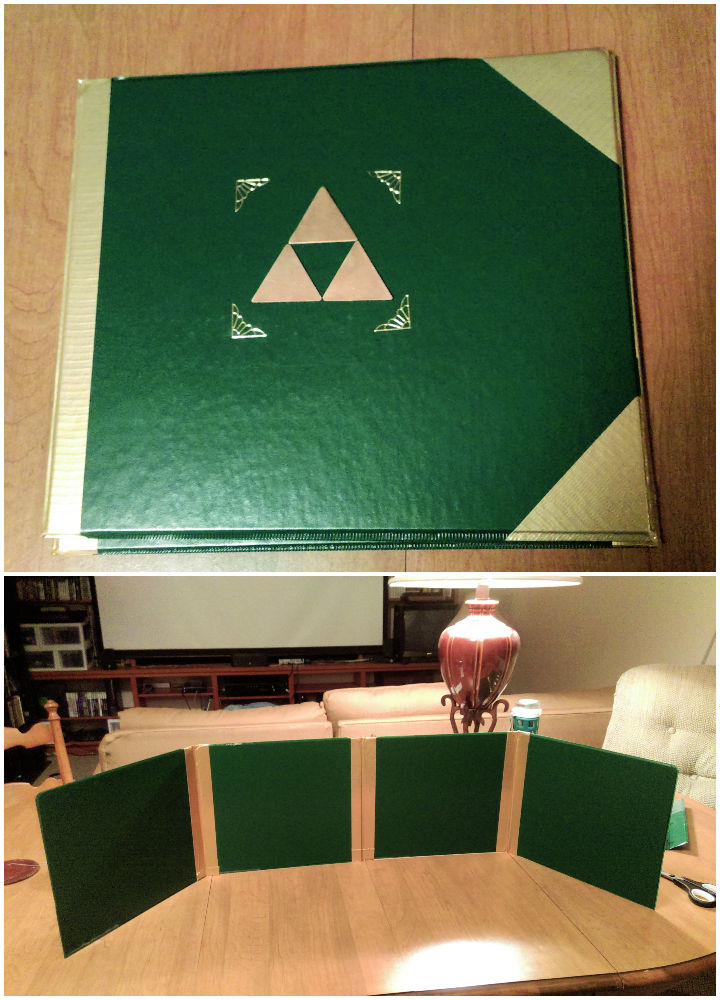 Are you obsessed with the tabletop role-playing games? Then do build this homemade dm screen for your Dungeon & Dragons fantasy role play game, it will cost you just $15. Use the 4 front panels of the 3-ring binders to build this DM screen. Use adhesive tape to combine the cut apart parts and use spray paint to paint different logos and characters. imgur
5. Homemade Dungeon Master Screen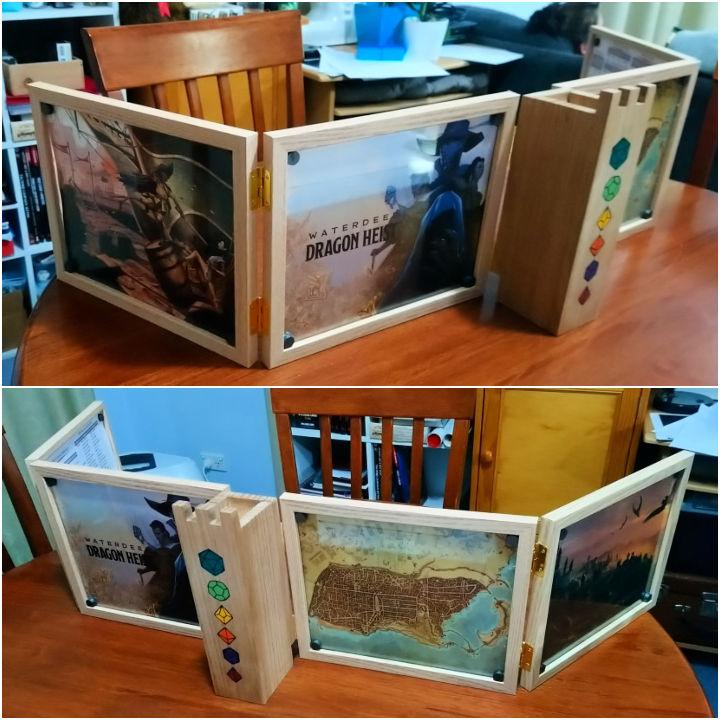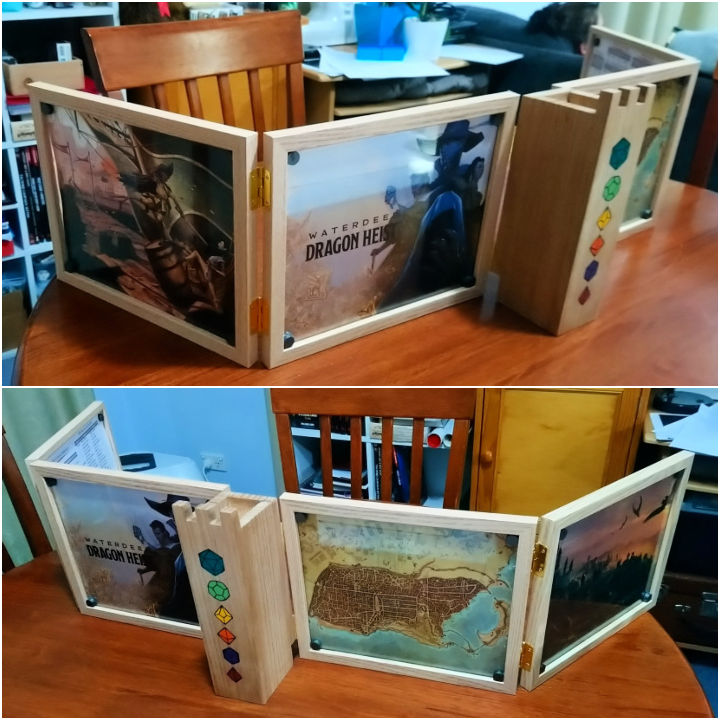 How to make a dm screen? If you need a little privacy and separated as being a Dungeon Master, then do build this DM Screen. Build it with 4 picture frames and also with a long piece of wood. It provides interchangeable image panels and also a separate dice tower. Finally, you can easily fold it to store. Details here thediydunge
6. Wooden DIY DM Screen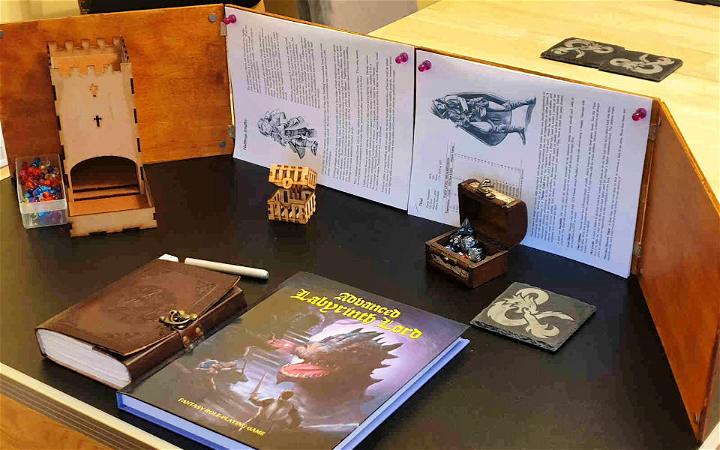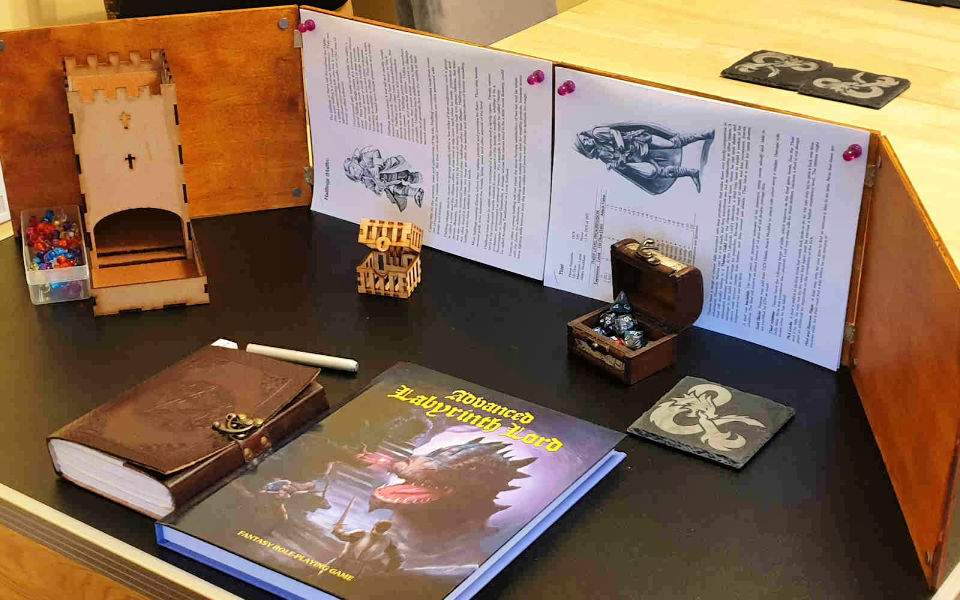 Grab 4 sheets of plywood in A4 size to build this DM screen, use the brass hinges and screws to hold the sheet panels together. Finish each panel with a custom Dragon logo or name letter. You also need magnets for building this wooden DM screen that comes with a separate dice section. Details here dnd5e info
7. Clip-board Wooden DM Screen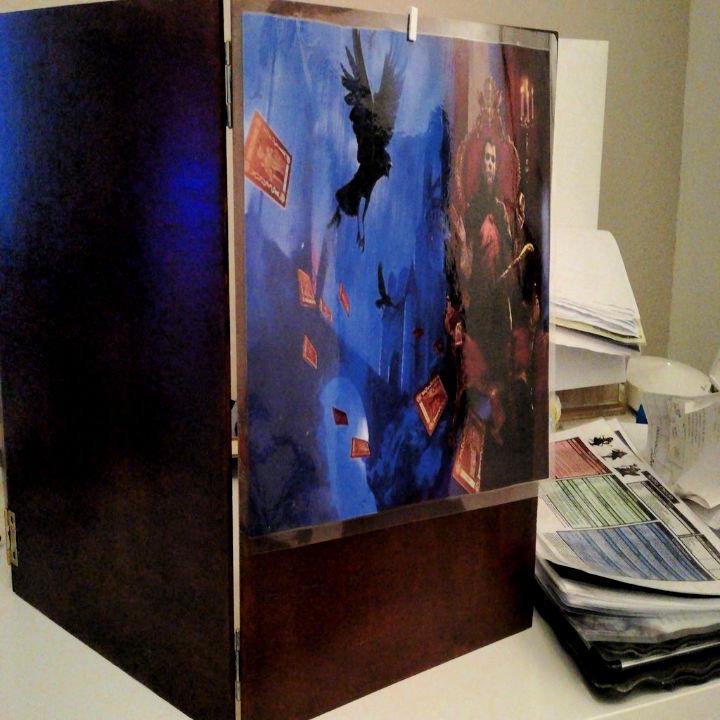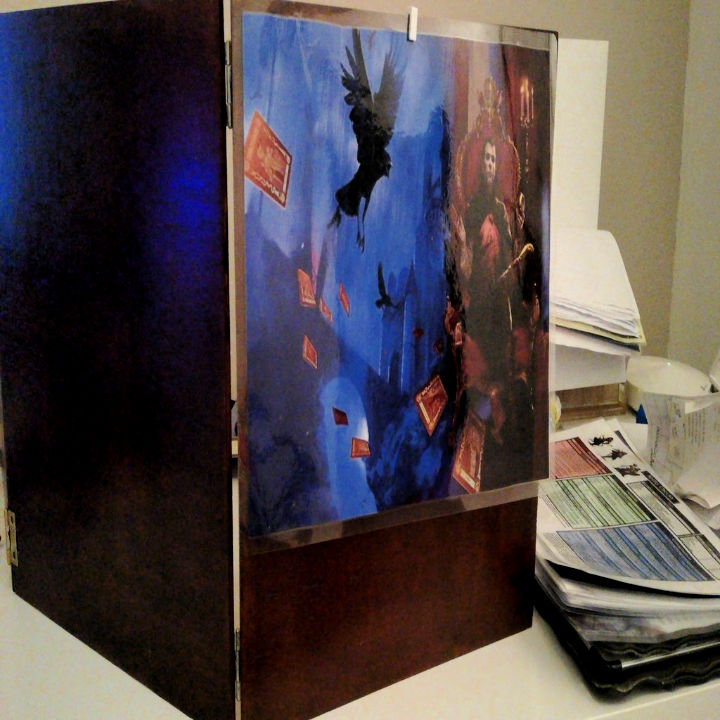 Check here one more affordable hack to build a DM screen like a pro. Use the clipboards to build this wooden DM Screen. A perfect DM screen to hide all those NPCs and minis. It will provide spaces to roll and store the lit dices and also the reference materials of the Dungeon Master. Details here thingiverse
8. DIY Wood Dungeon Master Screenes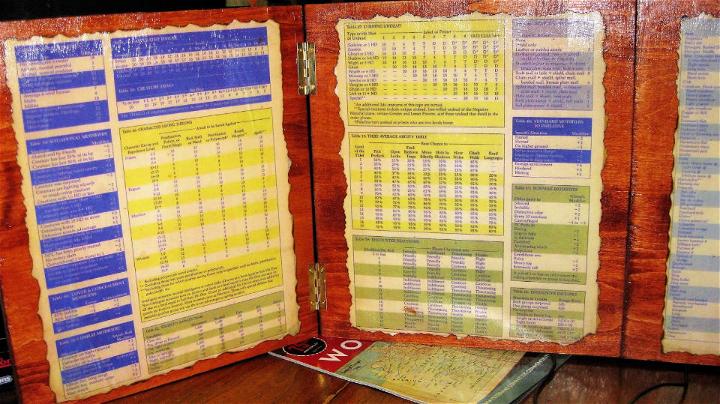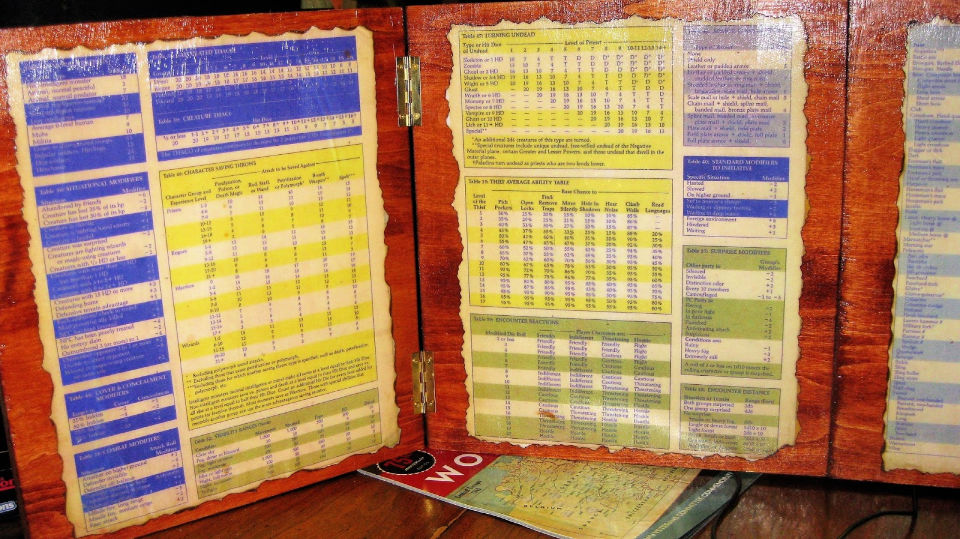 Build this DM screen with a poster board or with any material having the same weight. For this project, opt for the 12" x 10" x 1" pine panels and just combine them through hardware hinges for a quick folding screen. Stain them and decorate in the way you like as per the demands of your game theme. advancedgam
9. Ultimate DIY DM Screen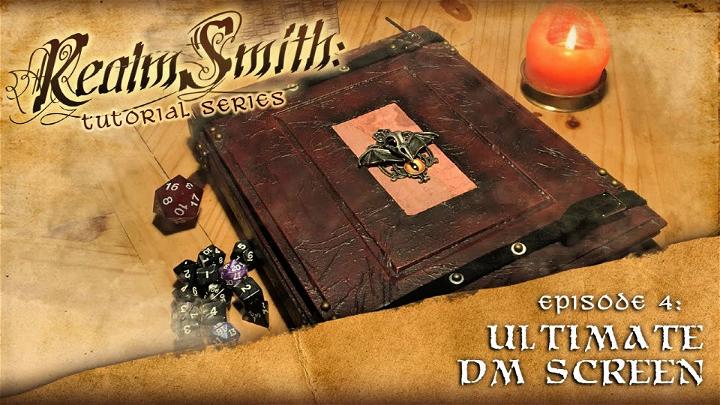 Build this DM master screen using MDF board panels that are not very thick. Just hinge them together and cut out from the mid to add custom photos, logos, and pictures. Stain and paint in the way you like and then add the magnets. One of the smartest DM screens to build in no time. Details here youtube
10. How to Make Your Own DM Screen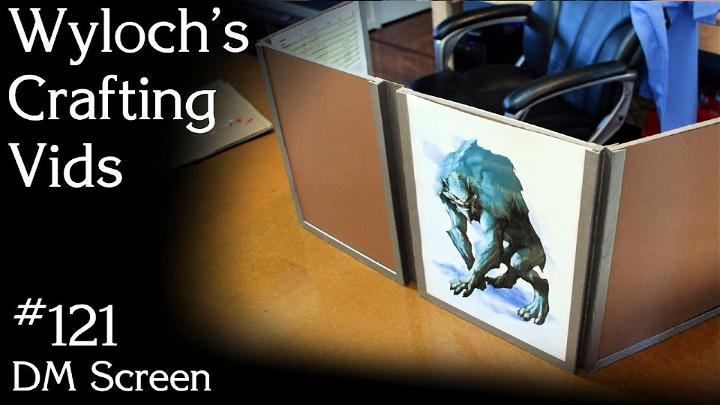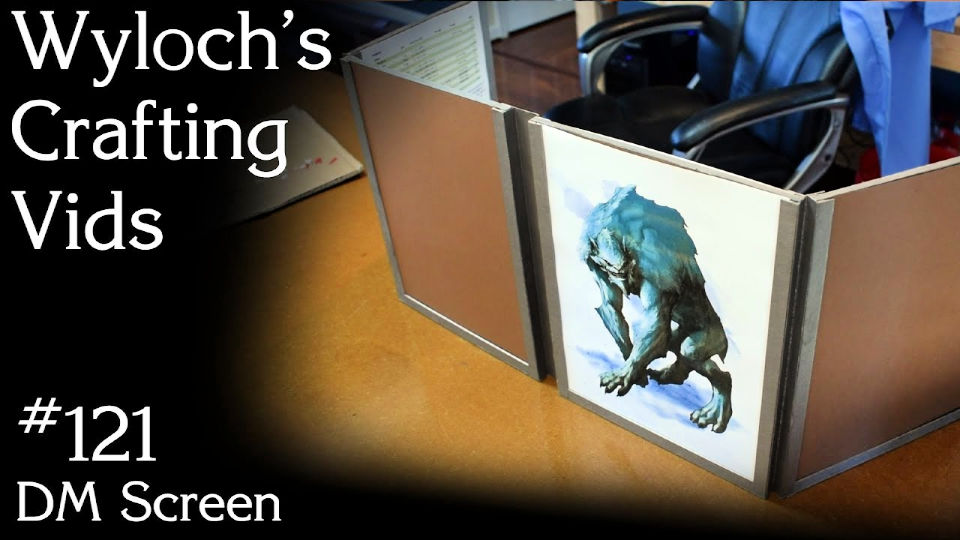 One of the smartest DIY DM screen projects that shares the creative details about how to add custom inserts. Build this 4 fold DM screen using a chipboard or any material having the same weight, durability, and thickness. It comes with custom interchangeable image panels that will help to customize this screen every new day. youtube
11. Dungeons & Dragons DM Screen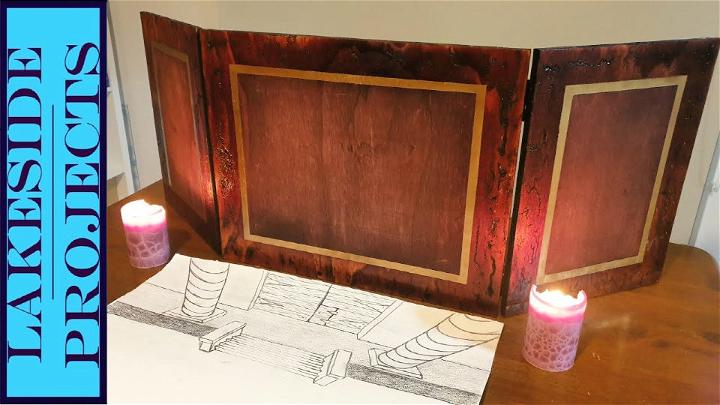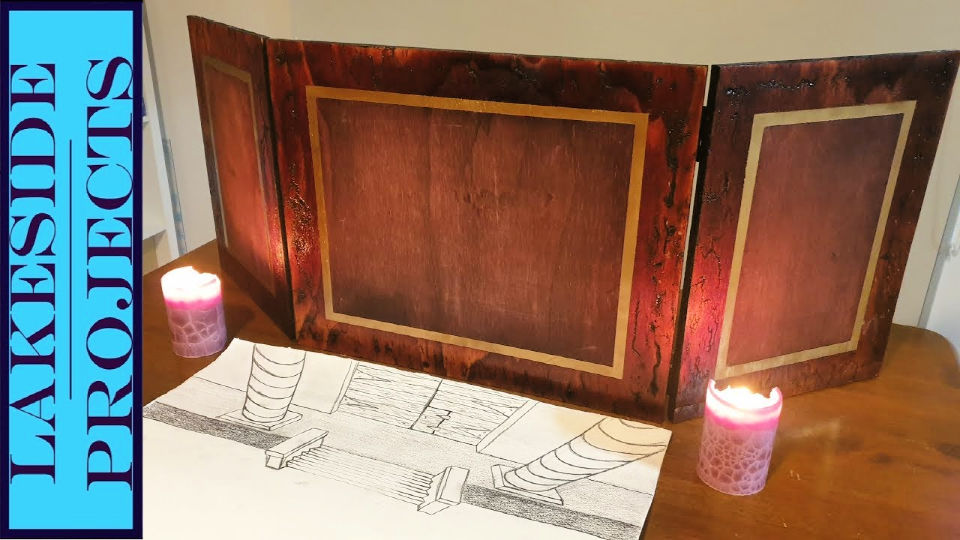 Are you playing Dungeons & Dragons? Then you will surely be well known to the role of the dungeon master that always comes to a DM screen in front to hide the minis or NPC characters, other notes, and gaming reference materials. Use the plywood or MDF or any poster board to make this DM screen having a mid-panel 300mm x 500mm while side panels have a 300mm x 400mm size. youtube
12. Adorable DIY DM screen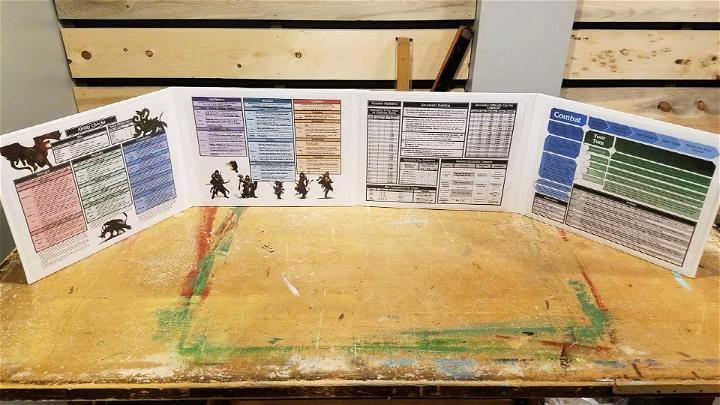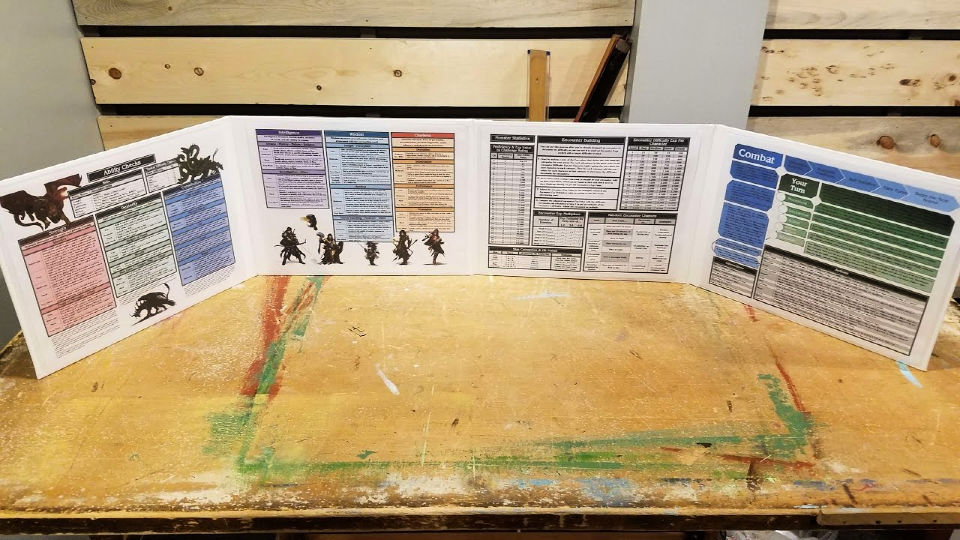 How to make your own dm screen? You will love this DIY DM Screen Project that involves using the Artist Loft Canvas Panels of 9" x 12" size to build a DM screen. Next, you need adhesive dots, 8 standard sheet protectors, and custom decorative materials. The free video instructions will leave you with no confusion in mind while building this DM screen at home. youtube
13. Magnetic DM Screen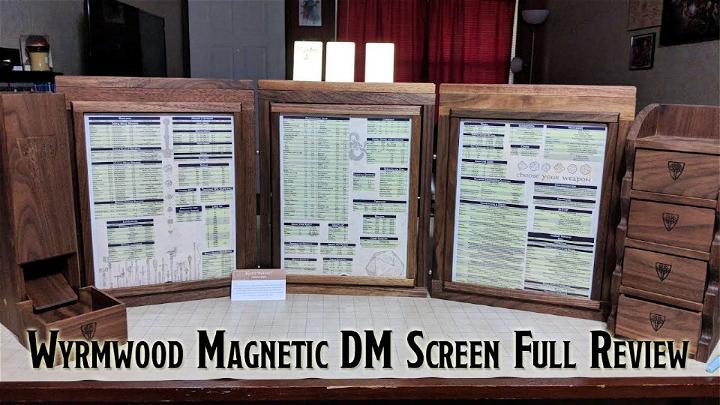 This magnetic DM screen provides a two-way dice tower, and you can build this DM screen with any kind of wood you are currently having in stock. The plywood, MDF, and pinewood panels and make sure you hinge the panels together like a pro. Decorate this screen according to the name characters and roles. youtube
Conclusion:
Building a folding DM screen is one of the necessary accessories for the Dungeon & Dragon Fantasy Role-Play Game. The purpose of a DM screen is always to hide the information a DM will frequently reference. You will see here a huge variety of materials that you can use to build a nice looking but cost-efficient DIY DM screen.
These homemade DM screen Ideas will make a sweet handmade gift also to a table role-play game lover. Put together the photo frames to build a DIY DM screen or opt for the corrugated poster boards to build a quick one. Taking a round-up of all ideas will help you learn a lot more to make your own dm screen.