Universe has blessed us with a number of natural resources. Sadly, we have designed our lives in such an artificial way that we forget to take benefits from natural resources. With an emerging population and short of facilities, we have to shift to organic and natural products, sooner or later. These 12 inexpensive DIY solar pool heater projects are one step towards natural life. Sun comes out everywhere, and we can utilize it to make a better life. Solar power can be stored and then used to generate electricity. Electricity can, in turn, be used to either cool down the surroundings or make it warm.
The DIY pool heaters are used to warm the water of the swimming pool using solar energy. This way, one can even swim in winters when the water is freezing, and one never dares to touch some. Pool heaters keep the temperature of water bearable in a swimming pool.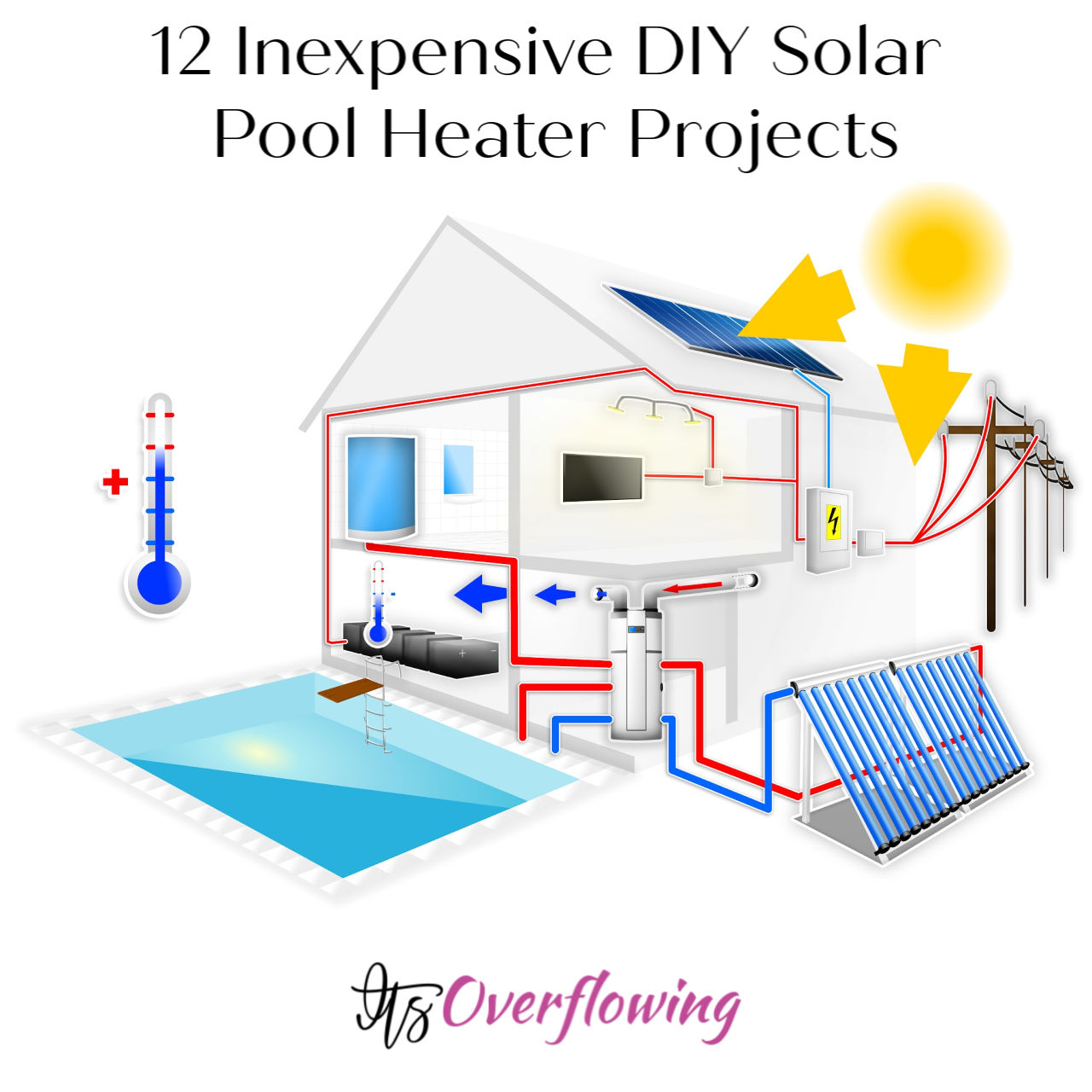 These DIY solar pool heater projects explained in details about the construction of pool heaters. What material is required and where can you place them; all is summed up in these tutorials. You can take a bath in peace and also take advantage of Vitamin D through solar energy. Everything you need to know about solar pool heaters is compiled here. Go take a look!
1. DIY Solar Pool Heater
Why waste electricity when you can use solar power for a nice sunny day in the pool? Make this fantastic DIY solar pool heater easily and economically at home. Use a few supplies like 2×8 lumber, glass, Plexiglas, some kind of clear materiel, black aluminum, caulking, paint, screws, lag screws, and a staple gun. instructables
2. How To Make a Solar Pool Heater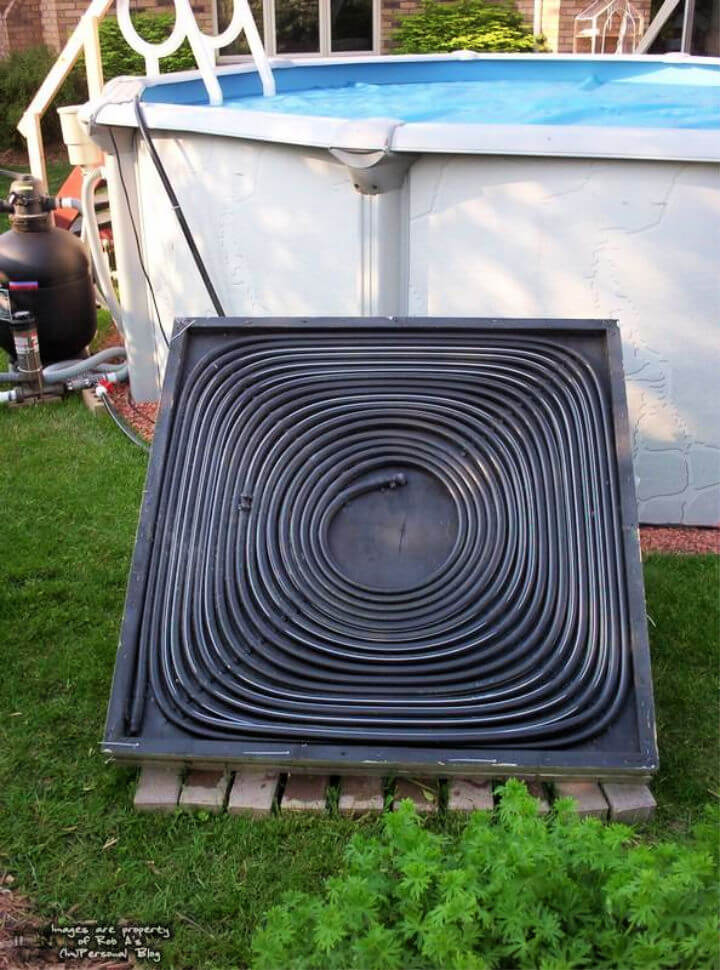 Looking for ways to enjoy these cool evenings or days? Check out this DIY solar pool heater that you can make all by yourself without getting anyone's assistance. List down your supplies and start making one on the roof. You'll need plywood sheet 4×4, irrigation hose, PVC pipes, leg screws, and caulking paint. silent9
3. DIY Solar Swimming Pool Heater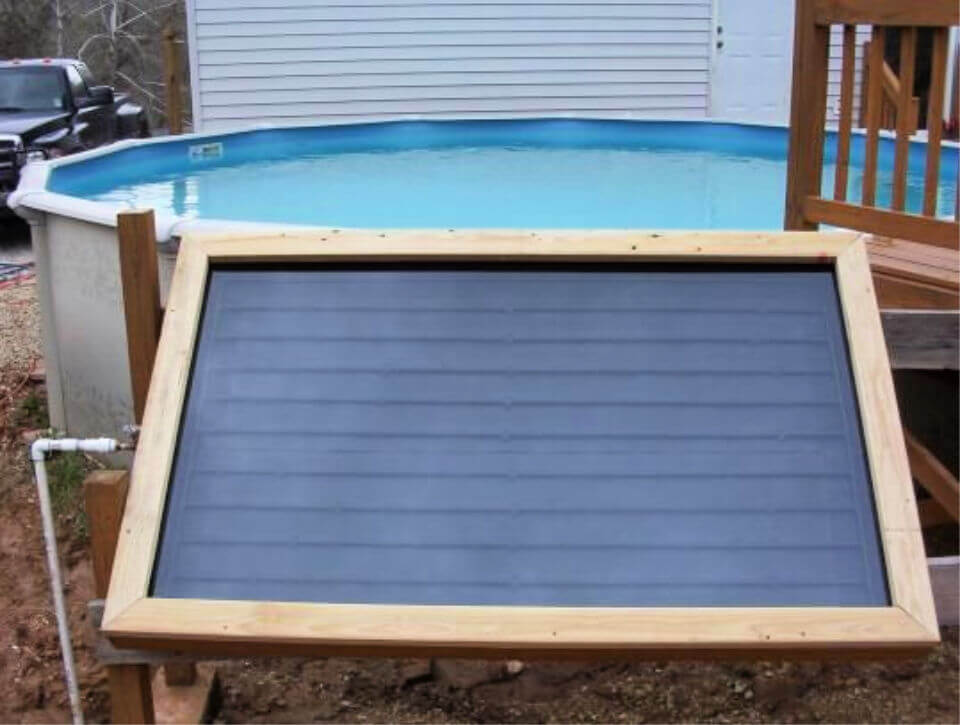 Take a bath and Vitamin D at the same time as this solar pool heater. Use a place at your roof and enjoy swimming in lukewarm water anytime any day. To make this fantastic project, use supplies like black aluminum and plywood sheet, screws and nuts, and irrigation hose. instructables
4. Easy DIY Solar Pool Heater
Unless you don't mind a freezing temperature, making a solar heater is always an excellent investment. Especially one that can be built such easily! You'll need supplies like wire ties, duct tape insulation foam pipes, black plastic tarp, PVC glue, PVC elbows, nuts and bolts, plywood sheet, clear sheets. diyeasycrafts
5. Build Your Own Solar Pool Heater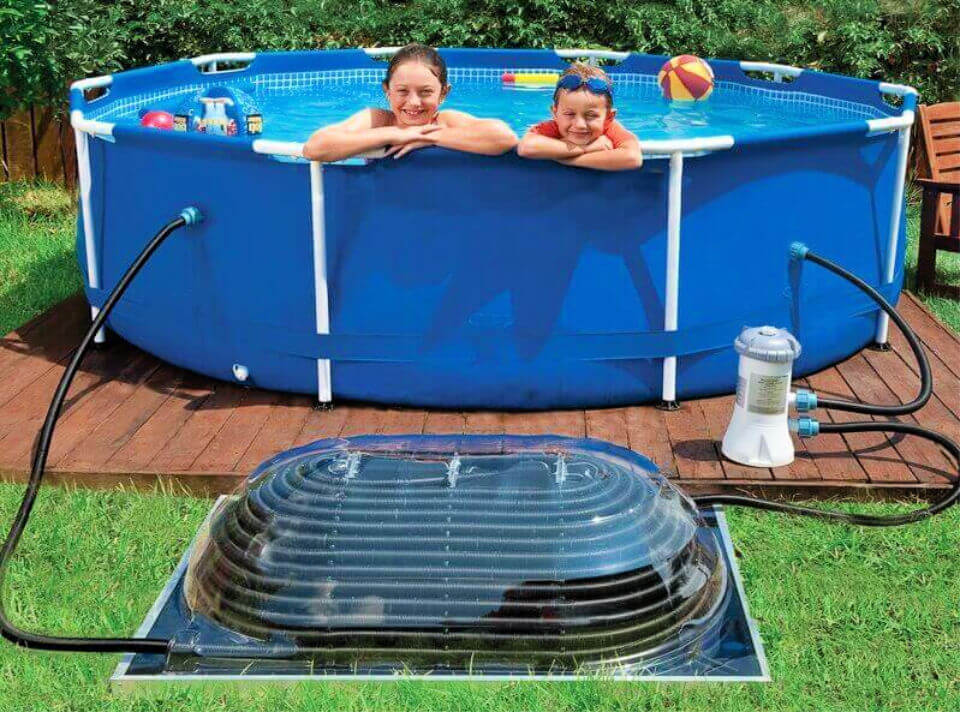 Nothing is as inviting as a warm pool after a long hectic day. Using an electric pool heater will cost you insanely. So, make this astonishing cost-effective solar pool heater by yourself. Enlist the items that you'll need. These include 6 mils black plastic tarp, PVC hot glue and adjoining elbows, T connector, and insulation foam pipes. theearthproject
6. DIY Solar Pool Heater Black Hose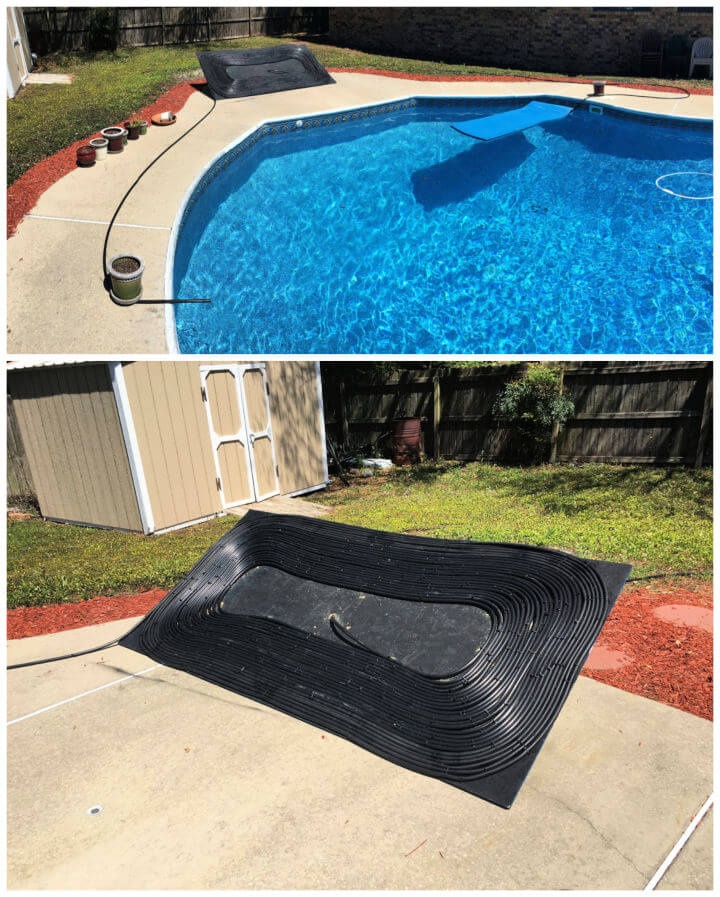 Unburden yourself from the spiking fuel or electricity bills. You'll have a lot of fun nailing this project! And this DIY solar pool heater won't even require a higher level of skill. Gather supplies like 4×8 plywood, 2×2 lumber, PVC pipes and glue, insulation foam pipes, and a black plastic tarp. halfasscraftsman
7. DIY Solar Pool Heating in Tuscany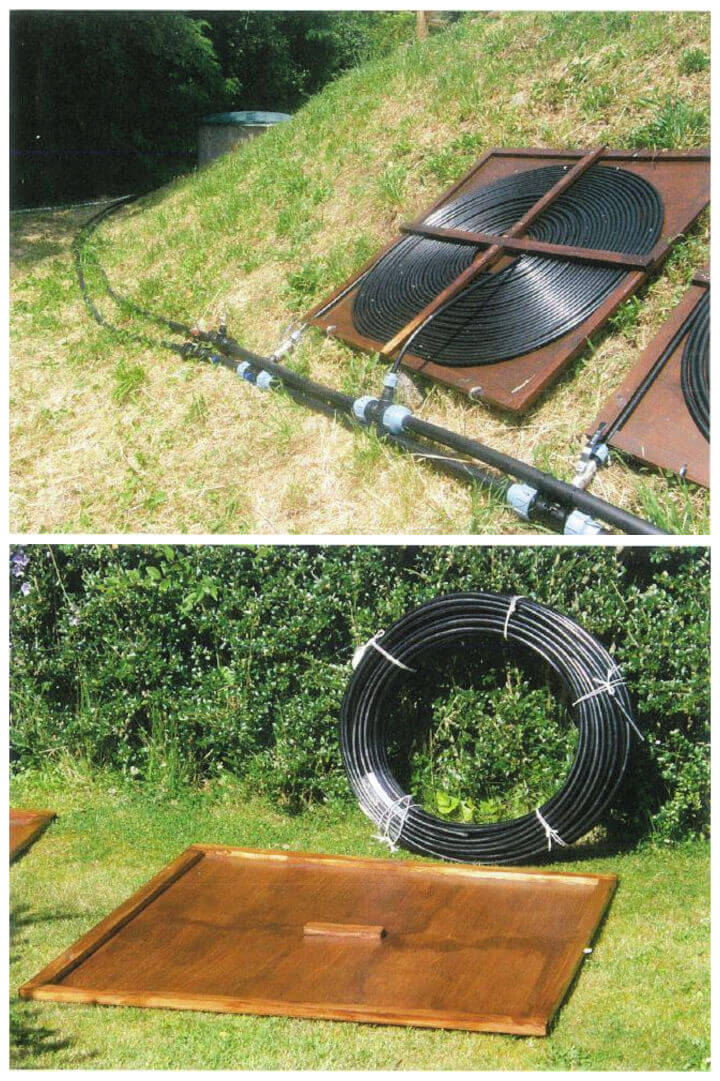 Don't burn fuel and thousands of dollars using fueled pool heater, instead make one cost-effective solar pool heater. And enjoy swimming in the pool all year round. Enlist your materials and gather supplies to create one at your home. Polythene pipes, plywood sheets, lumber, insulation foam piped are all you need. rimstar
8. DIY Solar Pool Panels and Heating Installation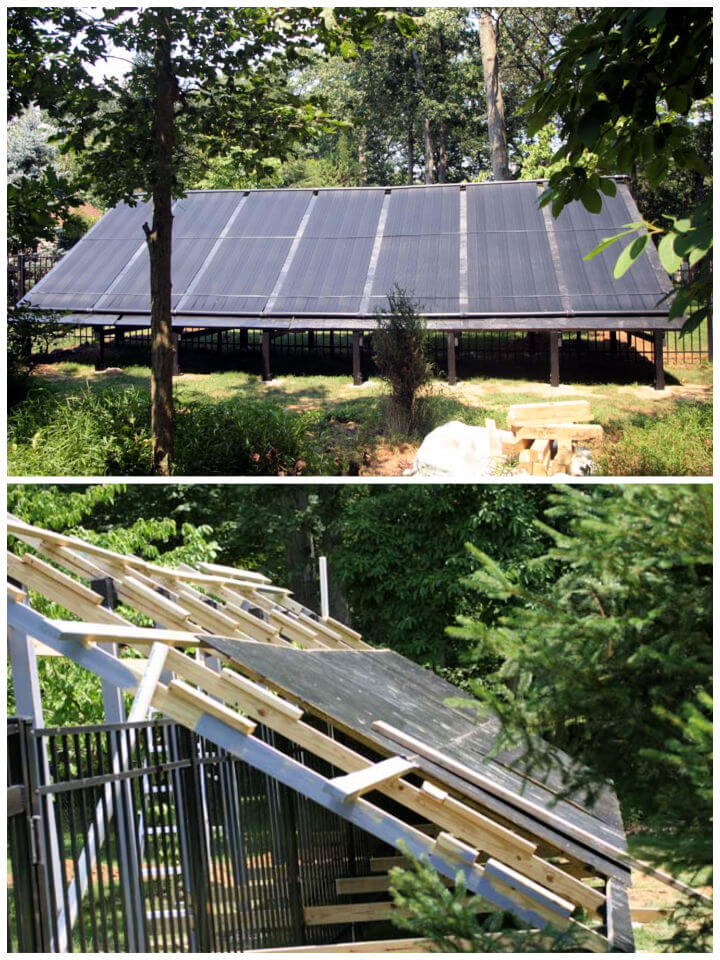 Why pay money for your gas heater bill, when you can use natural resources to heat up your pool? Install this fantastic low-priced solar heater in your courtyard and enjoy sunbathing and showering at the same time. Use supplies like 4x4plywood, variable-sized lumber, and insulation foam. mindchallenger
9. DIY 1 Hour Solar Pool Heater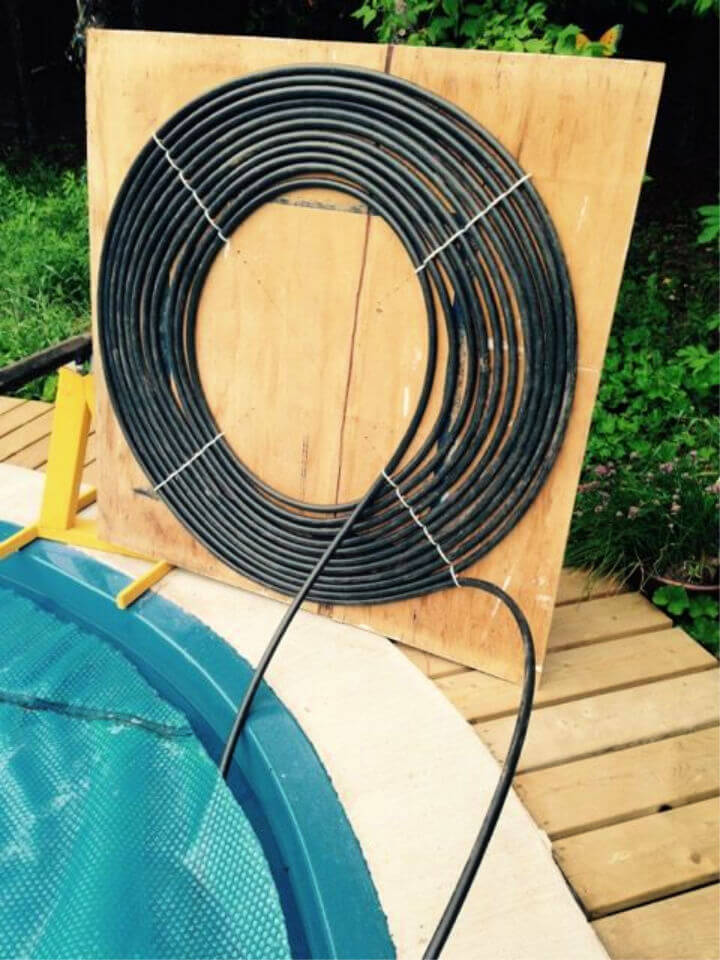 Strengthen your bond with your family members and have an outdoor pool party. Enjoy swimming and nice weather at the same time. By installing this DIY solar pool heater under one hour, you can let go of your weariness before the party begins. Required supplies are power drill, connector, adjoining elbows, hot glue gun, and a plastic tarp. instructables
10. Inexpensive DIY Solar Pool Heater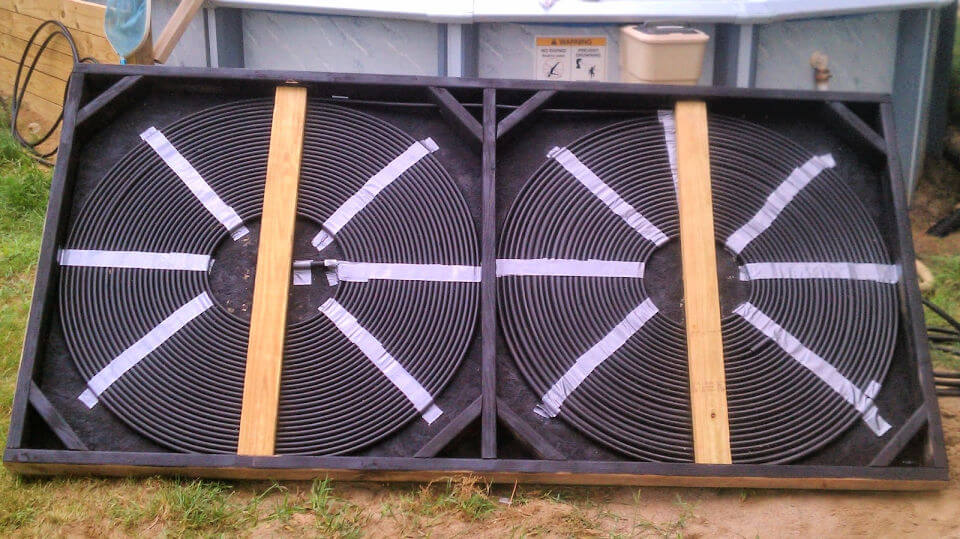 Making an inexpensive solar pool heater has never been so easy and fun. Have a pool party at your home in the lukewarm pool water. Get this project started by using supplies like 100" of PVC tubing, 8" tie wrap, 40" wooden dowel, 4×4 plywood, drill, and cutter. simplesuburbanli
11. DIY Open Flow Solar Pool Heating Collector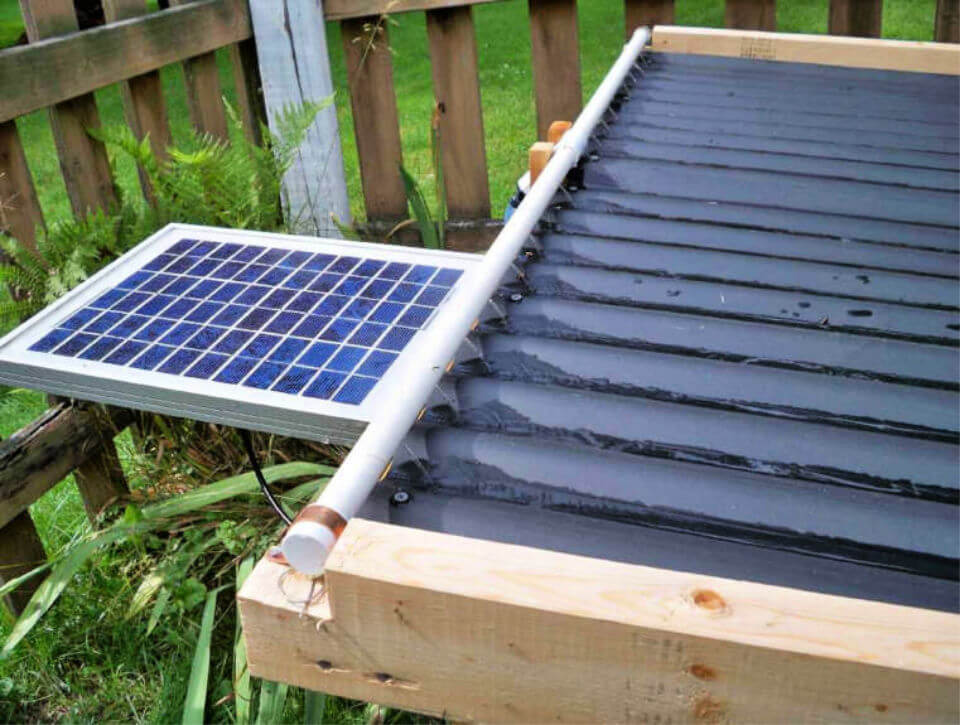 Brace yourself to make this open flow solar pool heater economically at home. Using your intermediate level of skill and some simple supplies like Pvc tee, pipes, cement, elbows, caps, power drill and saw, 4×4 plywood, PVC tubing, tie wrap, and wooden dowel. builditsolar
12. Build a 4×4 Passive Solar Pool Heater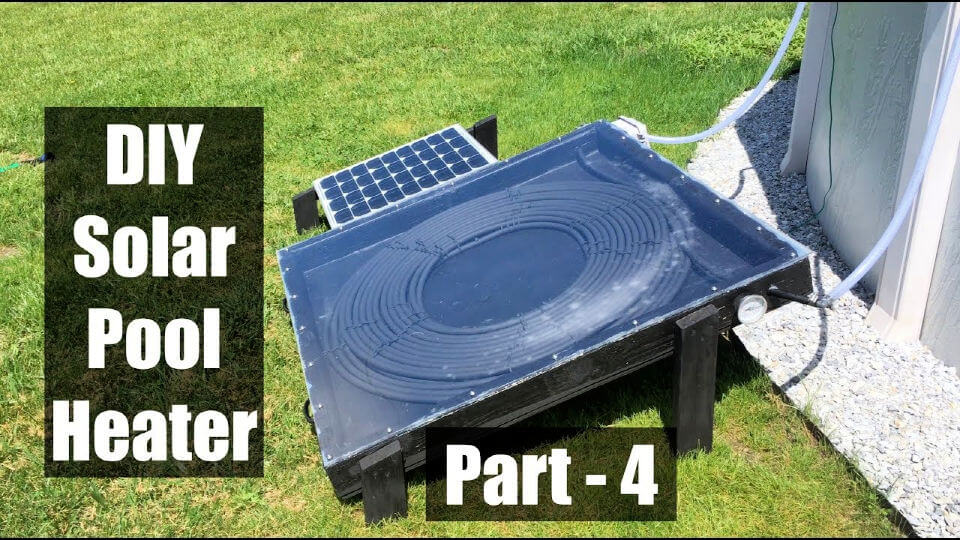 Next time when you're having a pool party at your home, make sure your friends have immense fun without catching a cold. Arrange supplies to install a pool heater! The items you'd need are PVC pipes and tubing, wooden dowel, tie wrap, bolts and nuts, and plywood sheet. youtube
What's better than taking a sound and peaceful bath in winters? The DIY solar pool heaters are cost-effective and can bring luxury to your life. You can make them yourself and enjoy the winters as never before. Get hold of the material and start working on this DIY project this season. Your life is going to be so much better.