Cats are one of the best pets! If you love your cat, you may treat them by making a DIY cat fountain. Your cat drinking water out of a bowl may not be a big deal to you. However, if you do some research on it, you'll realize just how much difference having a cat water fountain can make! If you notice your cat not drinking as much water as they used to, well, it may be because they are put off by drinking water from a bowl. This is not good for their health, at all!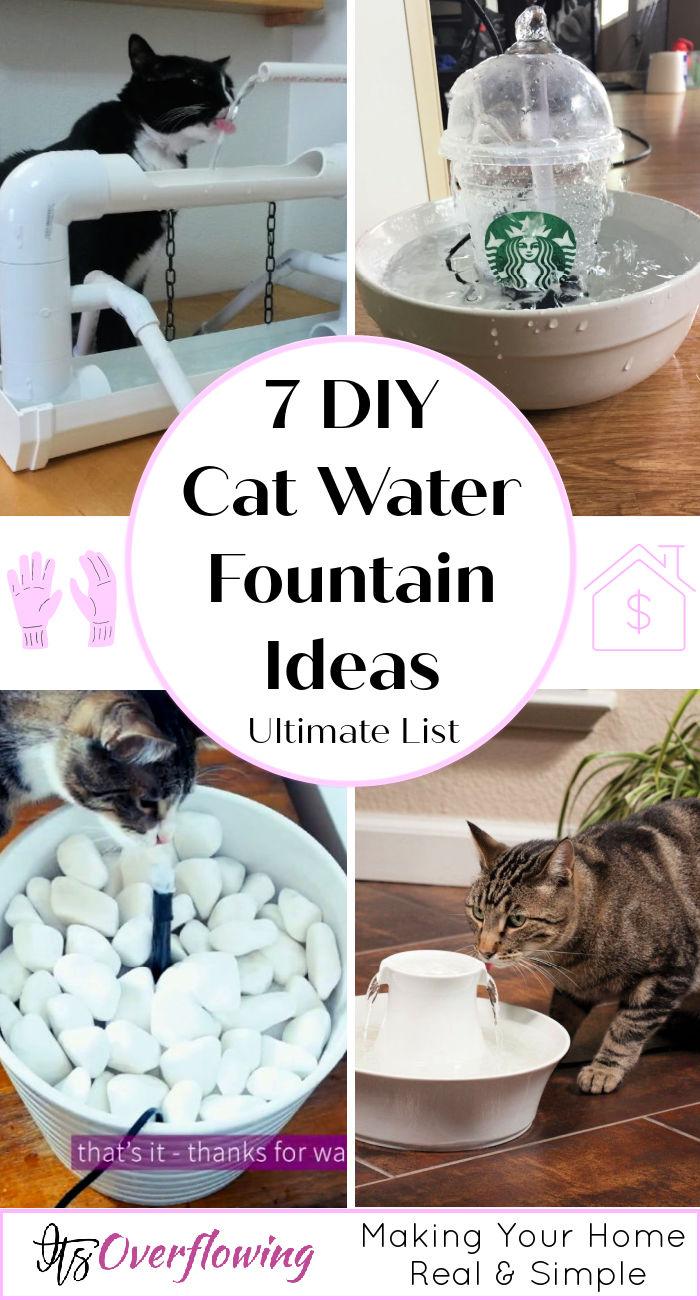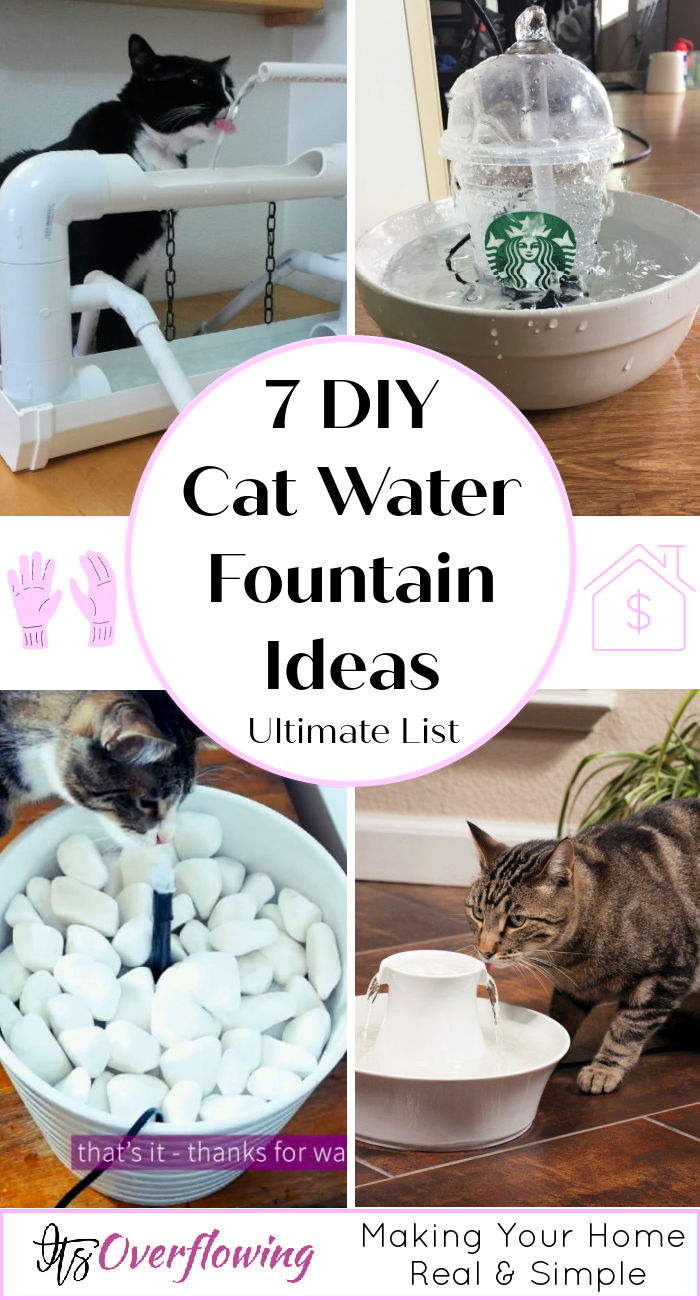 Why do cats stop drinking water from a bowl? It is because, after a few hours, water can lose its freshness and good taste. A water fountain will provide your cats with a continuous flow of freshwater, which will make them want to drink it more often! How to make a cat water fountain? This article will cover a range of 7 DIY cat fountain ideas, from 3 step cat water fountain to a water fountain made using household items! From PVC fountain to a ceramic DIY cat water fountain! It will cover almost all the cat water fountains you will ever need to know about!
1. DIY Cat Fountain In 3 Steps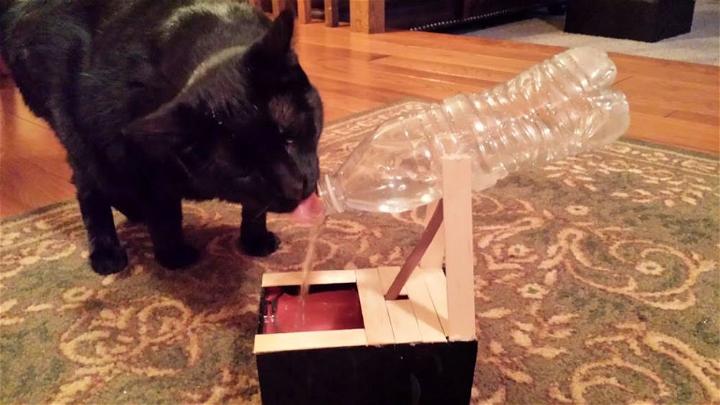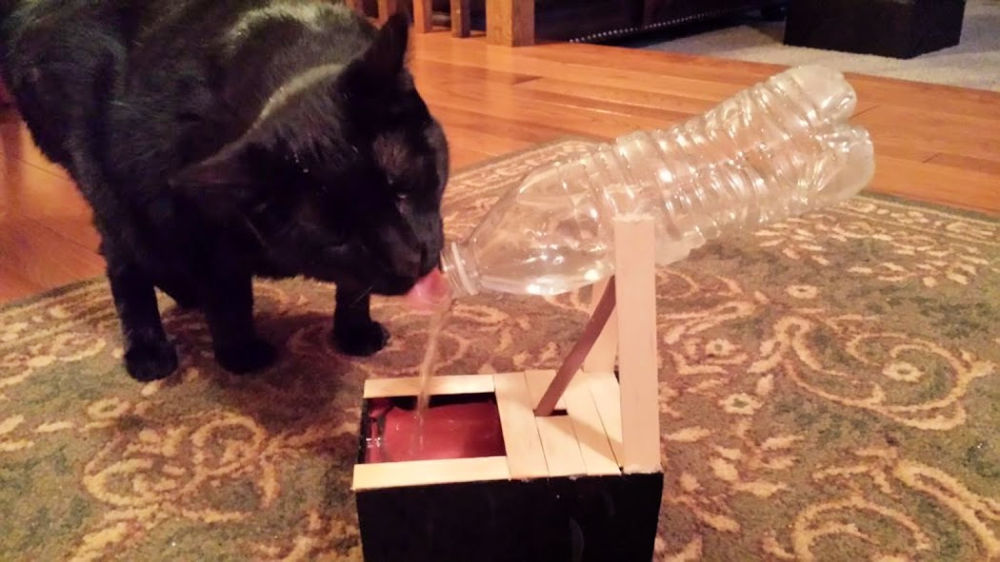 A very cheap and easy way to make something special for your cat! Our cats deserve a lot of love. One of the best ways can be by providing them with fresh water! You can cover this project under a few dollars. A very fun little project to do in your free time. instructables
2. DIY Cat Water Fountain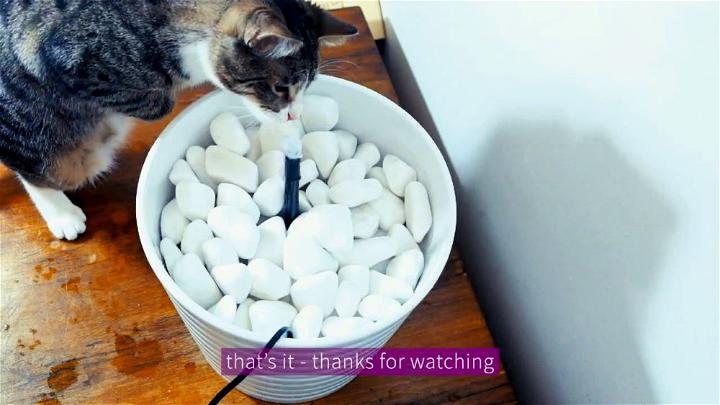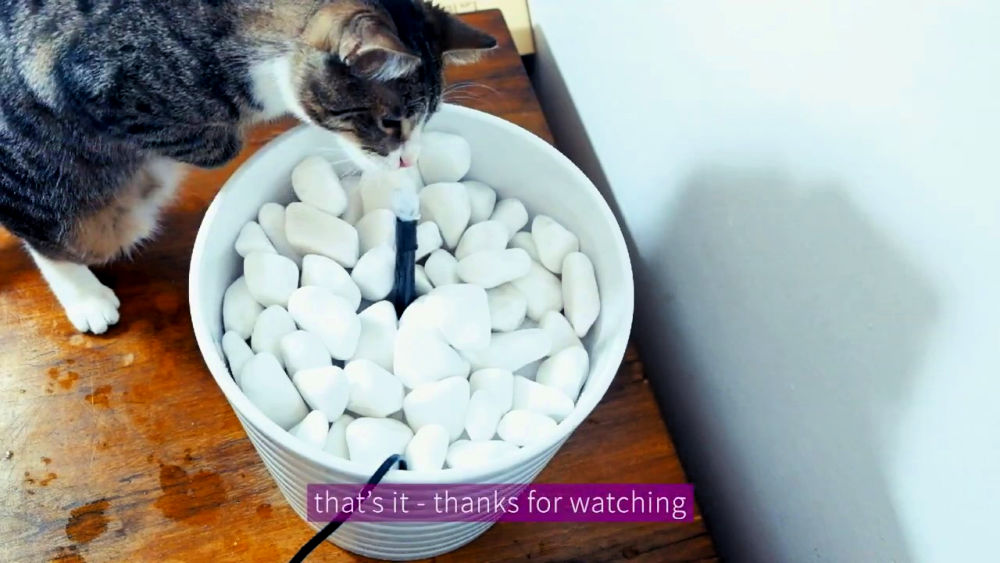 Here's how you can make a simple DIY cat water fountain for your lovely pet. They're going to enjoy the feeling of fresh and cool water down their necks. A hot glue gun and a few Popsicle sticks will help you nail this project! A stunning design! youtube
3. DIY Cat Fountain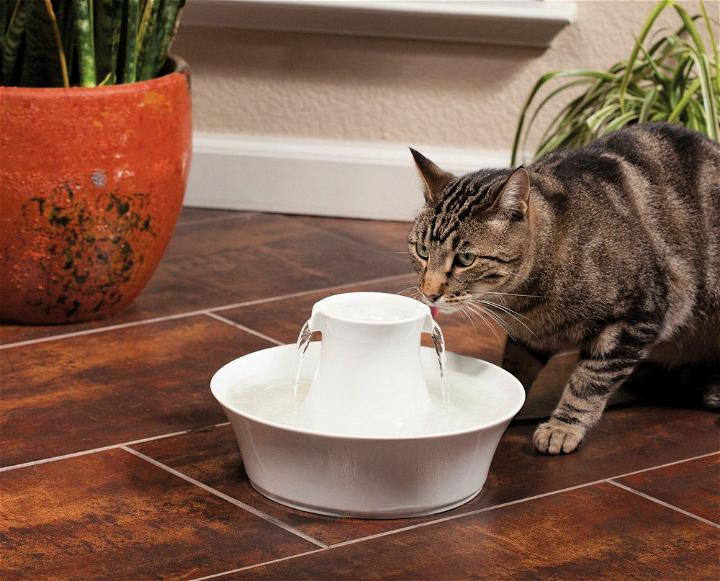 A simple and classic way to make a supply of freshwater for your cat. They can just come and have a few sips when they're feeling thirsty. Good quality water will also make them drink more water, which will be better for their overall health.
4. DIY Cat Fountain from Household Items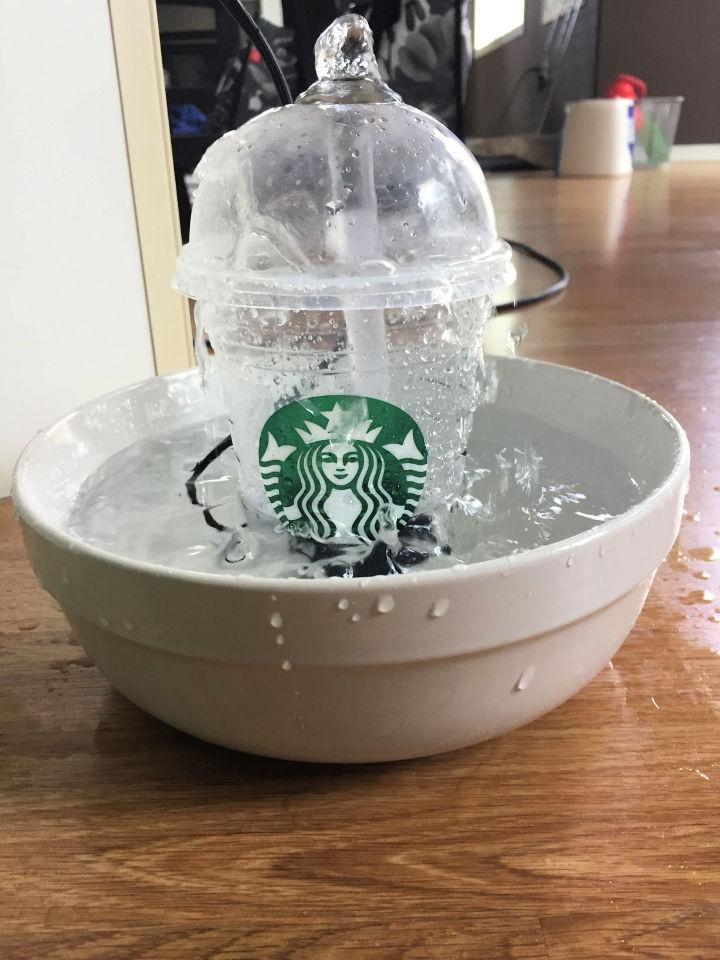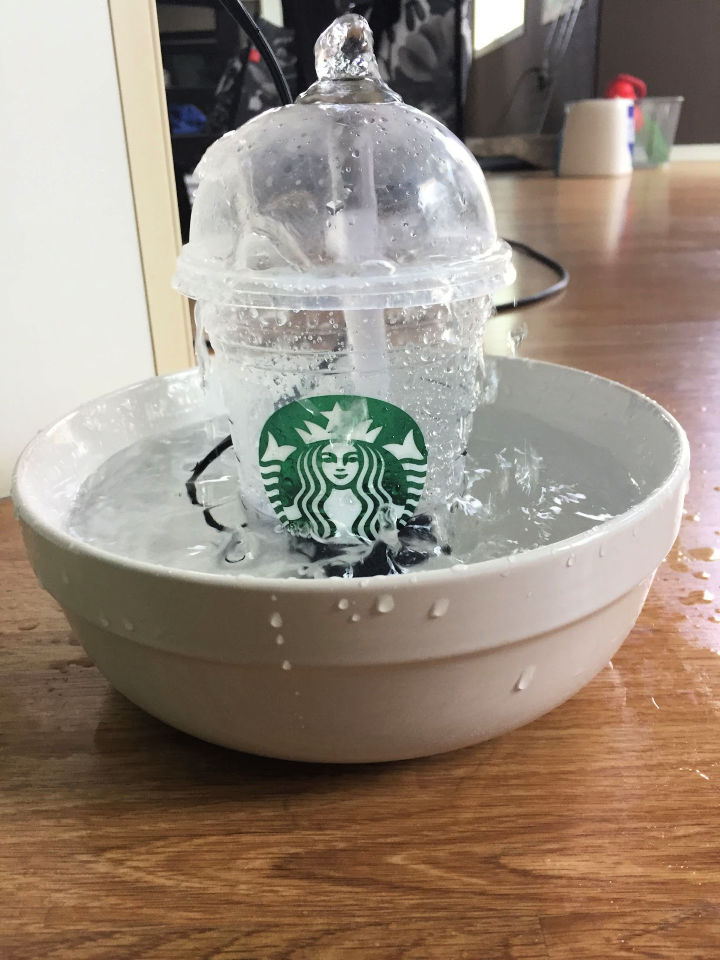 Don't want to spend any money on making a fountain? Well, you can make one just by the items already available in your house! You just need to be a little creative. Here, a used coffee cup and a simple bowl are used to provide constant freshwater supply to make this DIY Cat Fountain.
5. PVC Cat Water Fountain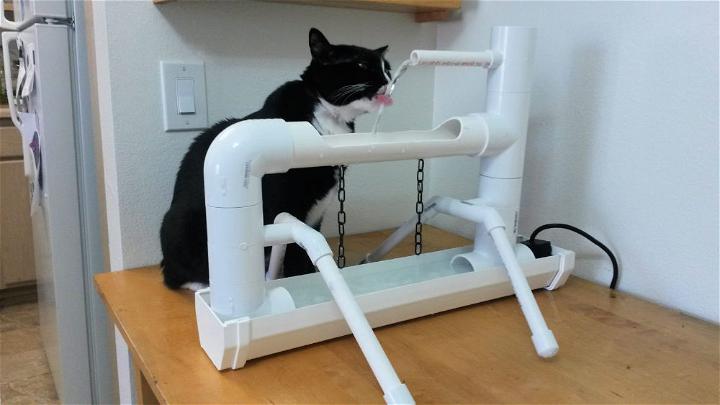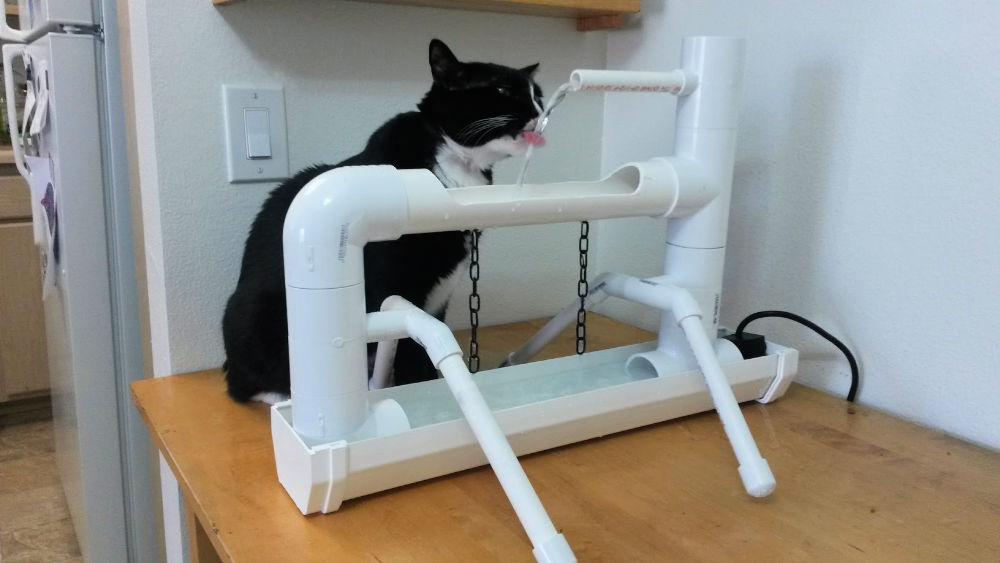 PVC pipes are super inexpensive and easy to find. You may even have any leftover ones from a recent project! You can use them to make a fantastic DIY cat fountain! It is a great thing to keep in your kitchen. It may create a mess anywhere else.
6. Thirsty Cat Fountains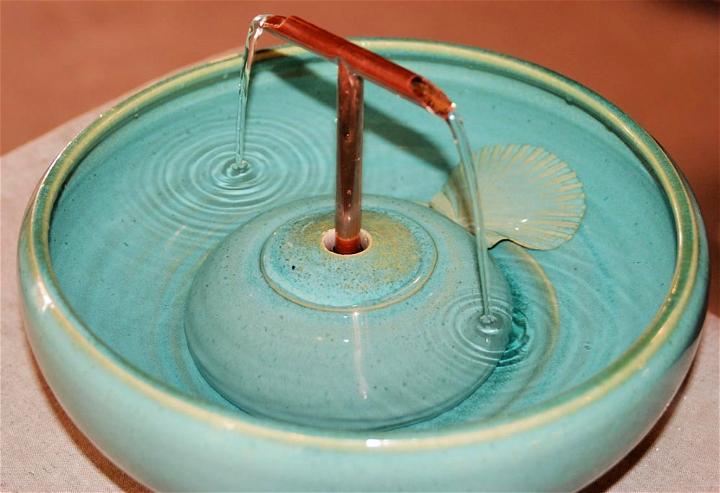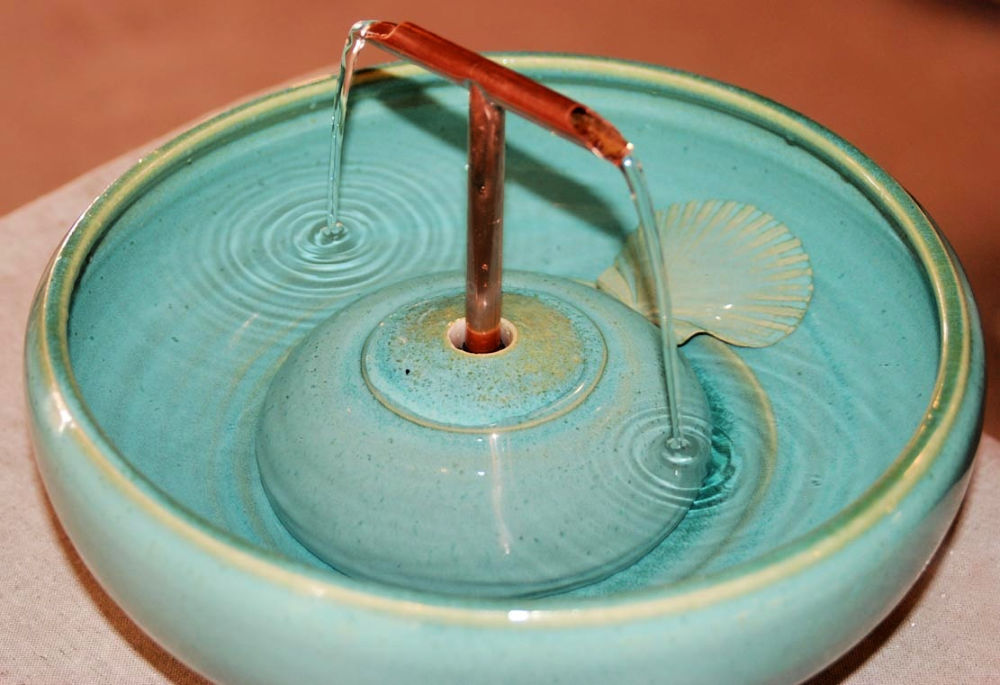 How beautiful is this fountain? Want to fulfill your aesthetic desires? Want to improve the health of your cat? This will do it all! Two birds killed with one stone. A straightforward and simple project which will surprise everyone by its beauty!
7. Ceramic Pet Drinking Fountain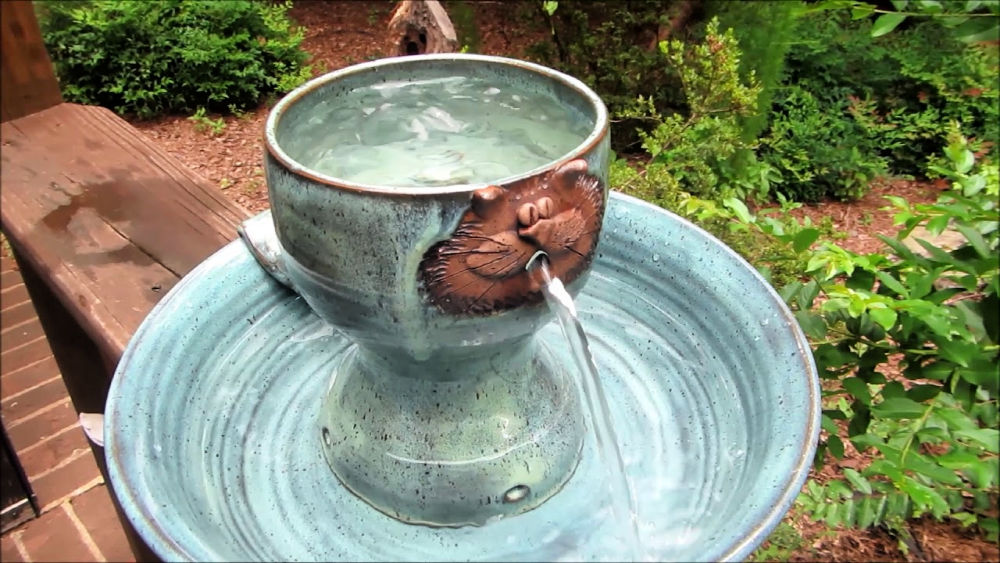 The perfect project to carry out on a free evening. This is so easy to make that you may not even believe it! The best part about this fountain is that it is super beautiful to look at! A source of water supply which looks like it is from an antique shop!
Conclusion:
Think about it! If your cat always annoys you when you're cooking. Keep this DIY cat water fountain in your kitchen! The next time you're cooking and your cat decides to show up, the water fountain will keep them entertained. Isn't that amazing? You won't have to spend so long keeping your cat away from the food while also hanging out with it.
The most important thing is the health of your cat, so it is a good thing to take care of it. You can use household or leftover items if you don't want to spend any money on these DIY cat fountain projects.
DIY Cat Projects You Can Make At Home