Just like you, the cat pets will remain fit if you put them to daily exercise routines. So for regular exercise training, opt for these 10 DIY cat wheel plans that cats will love to be inside to start running, playing, exercising and walking. It will reduce the chances of your cats to be lazy, and these exercise wheel for cats will also help in a weight loss. Must make these DIY cat wheels to ensure their longevity and healthy life, and they may cost you an arm and a leg while buying from pet exercise toy shops.
Build a DIY Cat Wheel like a pro at home and without breaking the bank with these 10 best DIY Cat Wheel Projects that provide step-by-step written instructions, visual guides, and even the complete video tutorials to guide you for every step to build and install a cat wheel. These DIY cat furniture will share different hacks to make a cat wheel in lots of different ways.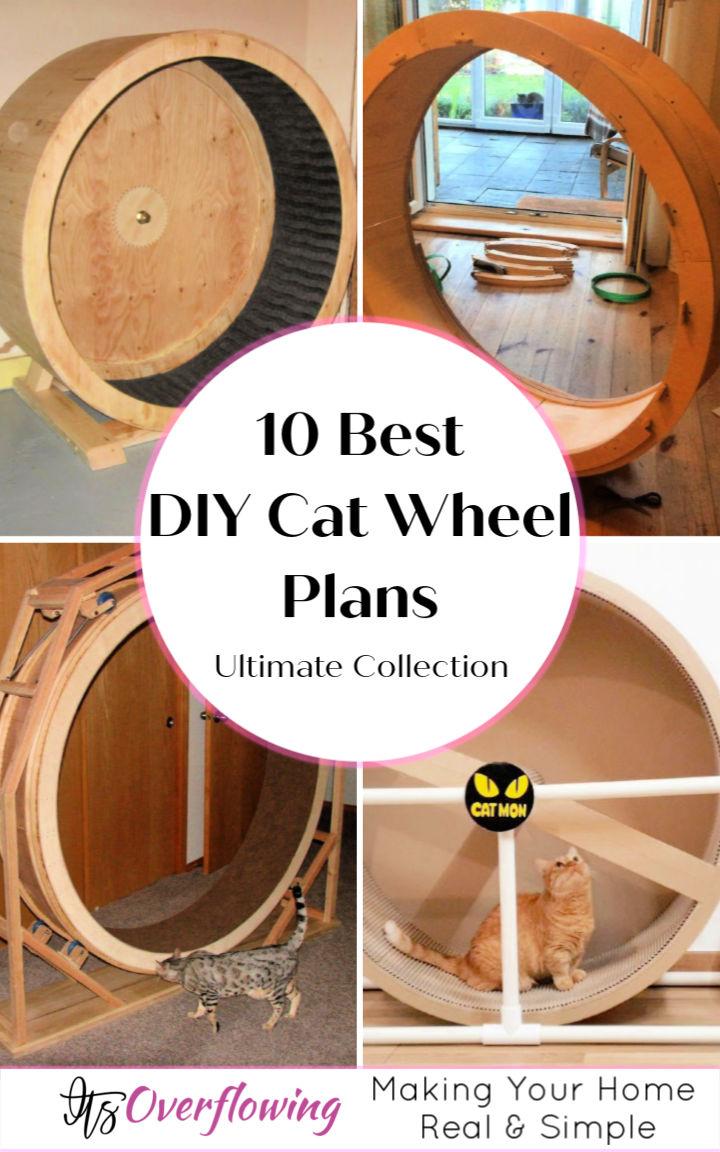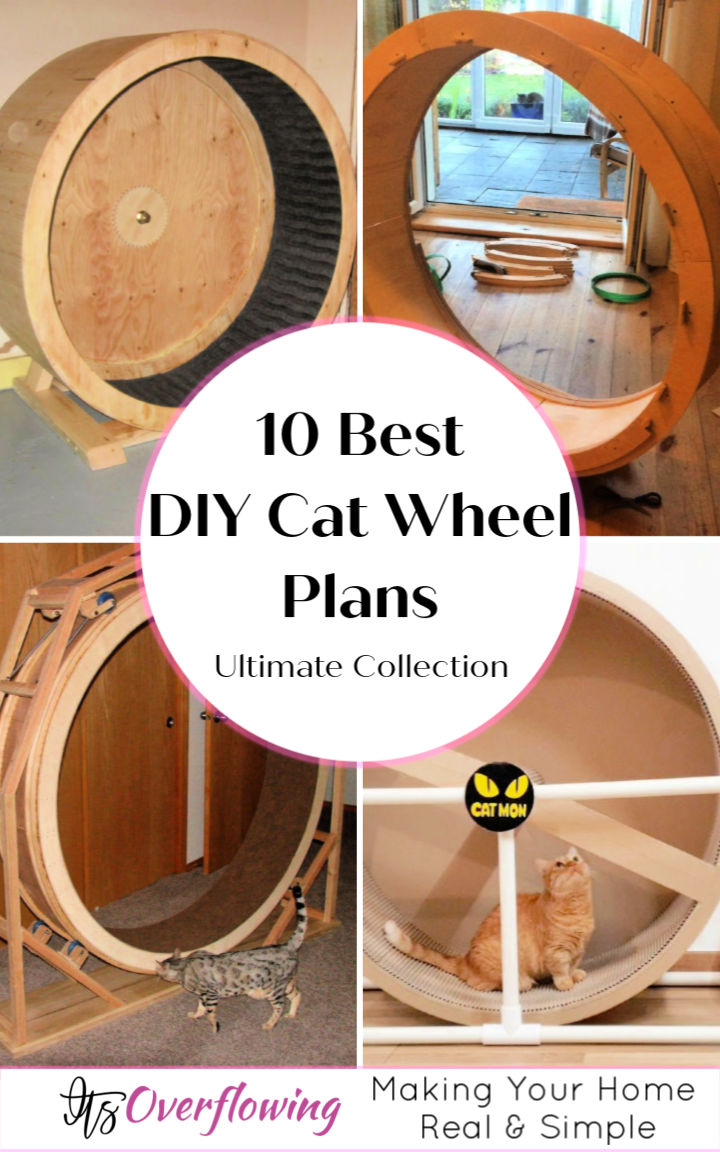 Use the wood first to make a durable cat wheel. Cut out bigger plywood circles and hollow circular frames and then transform them into a cat wheel by adding depth using a hardboard. Use wood slats or metal L-brackets to install the hardboard all around the plywood wheels.
In the same way, go with the steel sheets too to make lasting longer and durable cat wheels in just no time. These hacks will guide you on how to repair the old cat wheels. Furthermore, you will be guided too that how to install the better spinning systems for these cat wheels using the recommended hardware that is mostly the caster rolls or wheels. So, do take a roundup of these DIY cat wheel plans to be an expert in making this miniature cat gym.
1. DIY Cat Exercise Wheel Device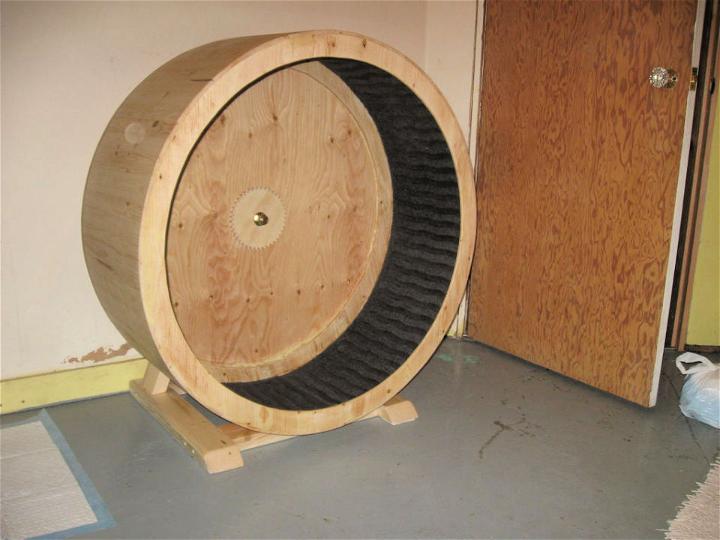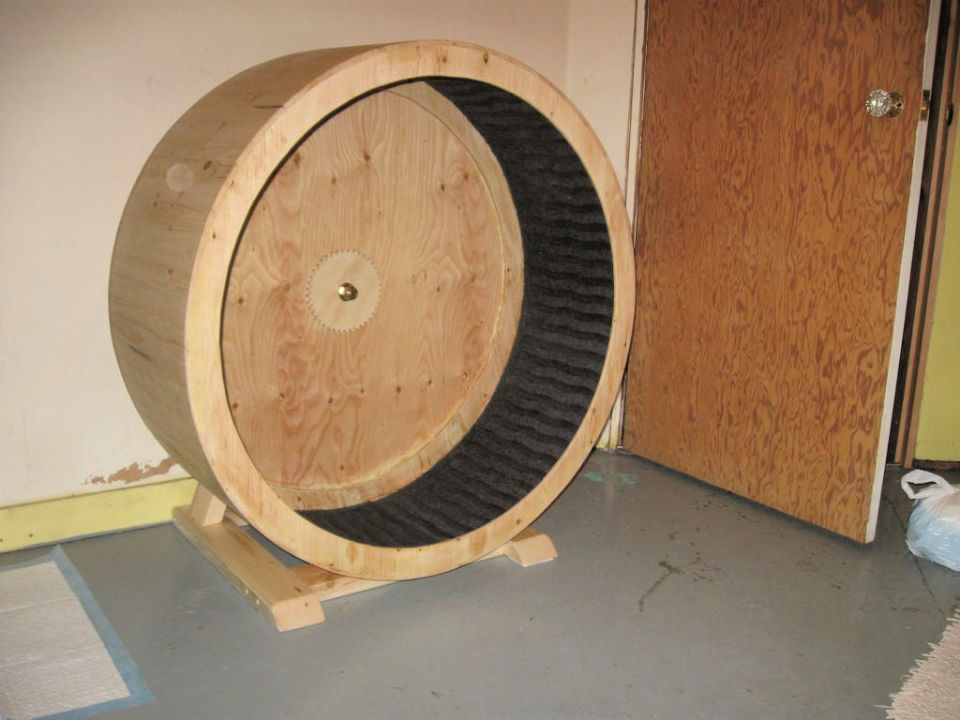 Don't let your cat be lazy enough to gain weight. Just build this DIY cat exercise wheel that will help your cat weight loss and will work as a round treadmill for her. Make using 48inch lath having 50 pieces, and it is all about to make big wooden wheels with wood planks that you can set on a standing frame to spin. Details here instructables
2. How to Make a Cat Wheel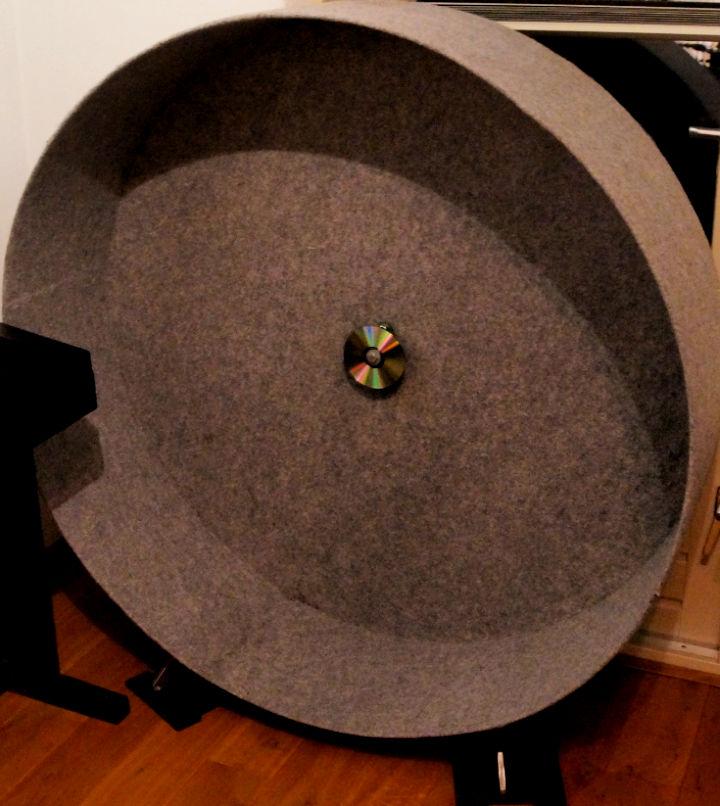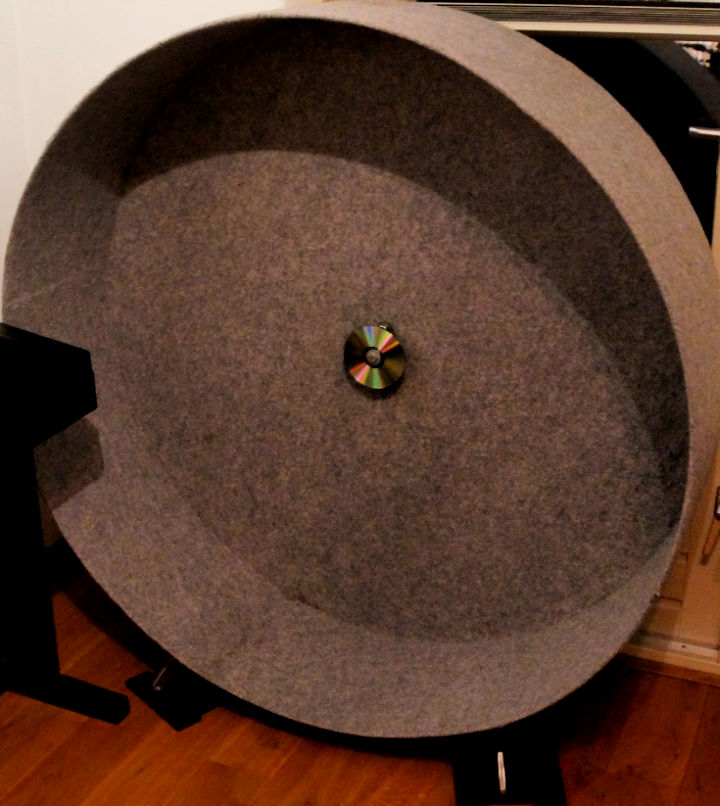 Make this small cat gym using 3 sheets of galvanized steel. This cat wheels can handle a lot of weight inside and will be the durable and lasting, more prolonged treadmill for a cat. Just mark the diagonal lines on the wheels for finding the exact center and then drill there a hole to fit in the axle. Details here imgur
3. Modular Plywood Cat Training Exercise Wheel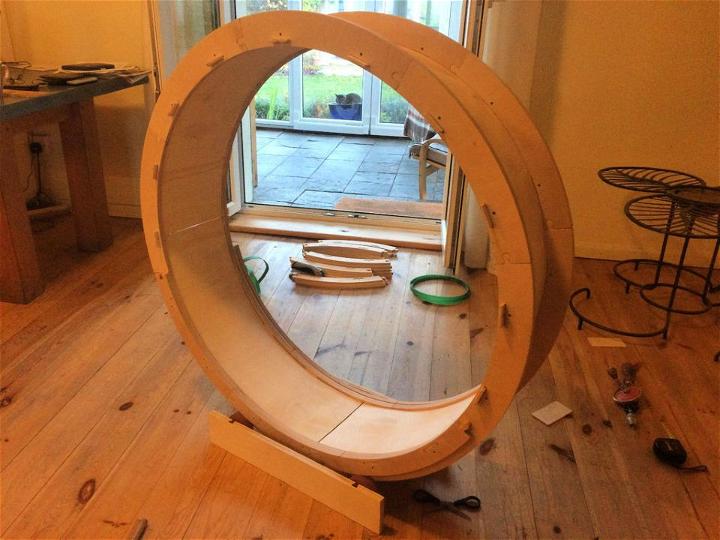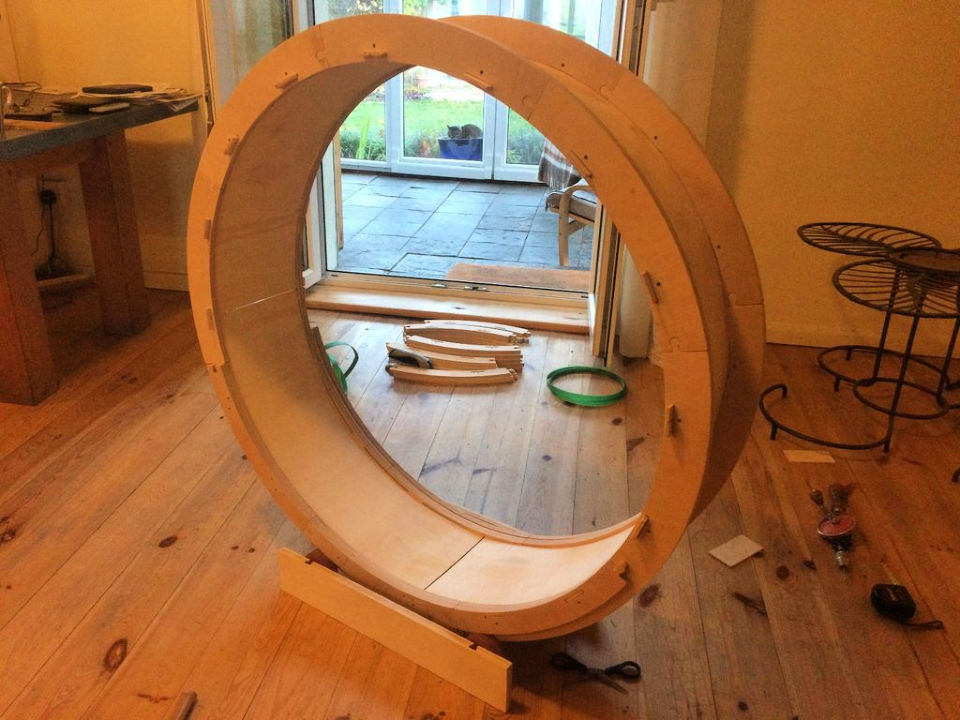 Is your cat gaining weight? Then put here on a gym training by building this cat training exercise wheel. This time build it with the modular plywood, and it will last too long. The design is assembled with the puzzle joints and hence gains the shape of a perfect wheel. Each party is CNC milled, and this project will demand precision. instructables
4. Aka Hamster Wheel for Kitties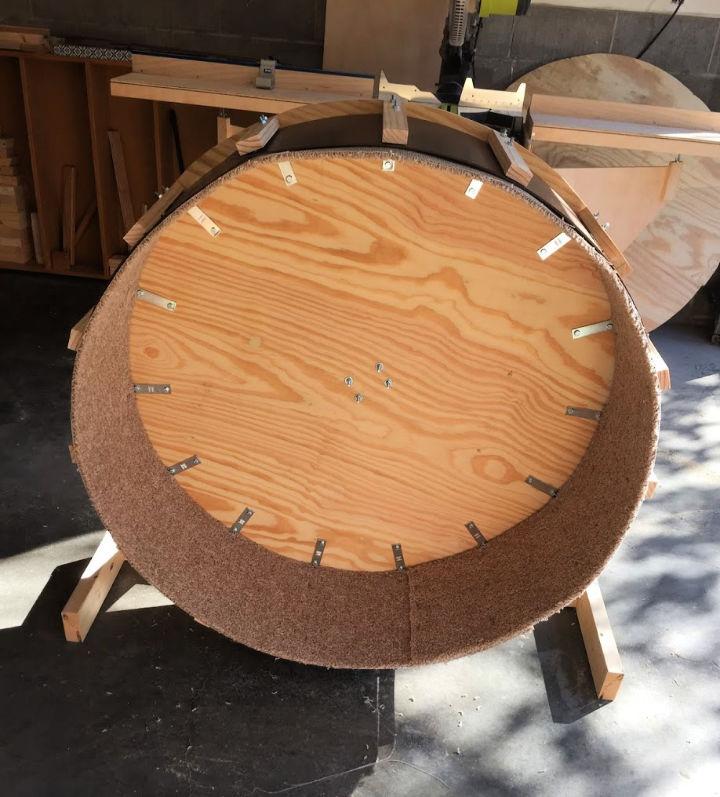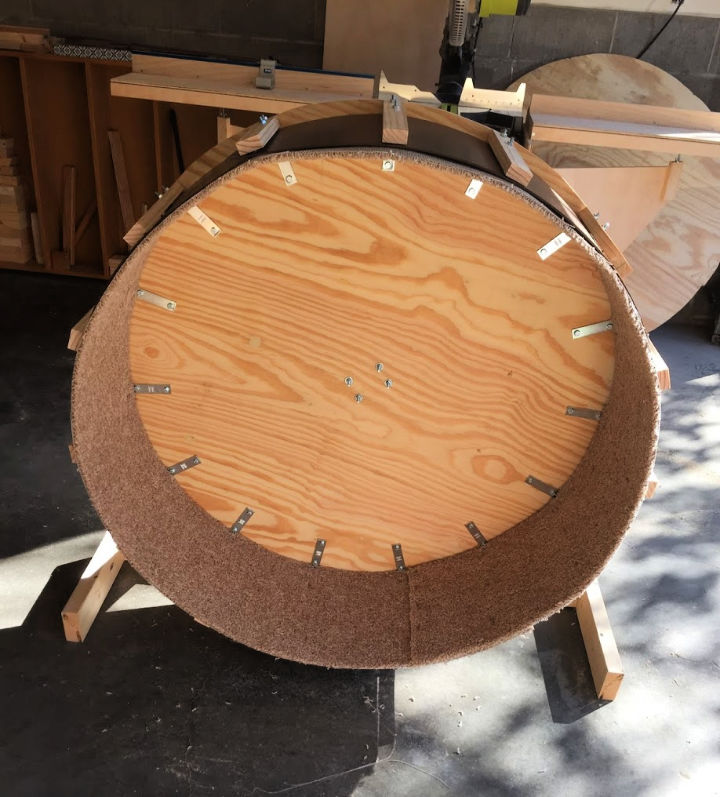 Lower the risk or respiratory disease in cats by building this Aka Hamster wheel for cats. It will rock for the little kitties too. First, build the self-standing frame with the spinning wheel hardware at the top. Cut out a big plywood circle and install L-brackets all around its boundary, next adjust the hardboard on the brackets to gain hamster wheels for kitties. imgur
5. Easy and Inexpensive DIY Cat wheel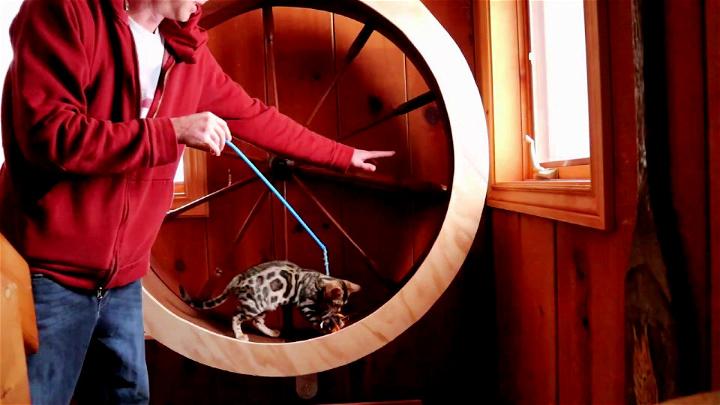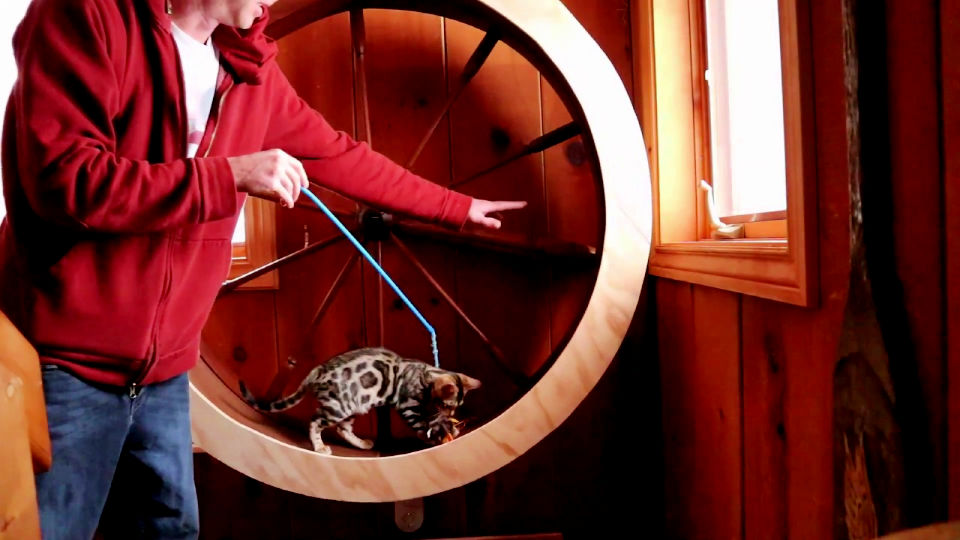 Get here the video instructions about how to repair an old broken up cat wheels or a wheel into a DIY cat wheel. This project demands to cut a wooden hollow circular frame that you and add in the front of repaired wheels for an added visual and character. Just install the new hardware and get the cat wheel back for exercise training. youtube
6. How to Make a Cat Wheel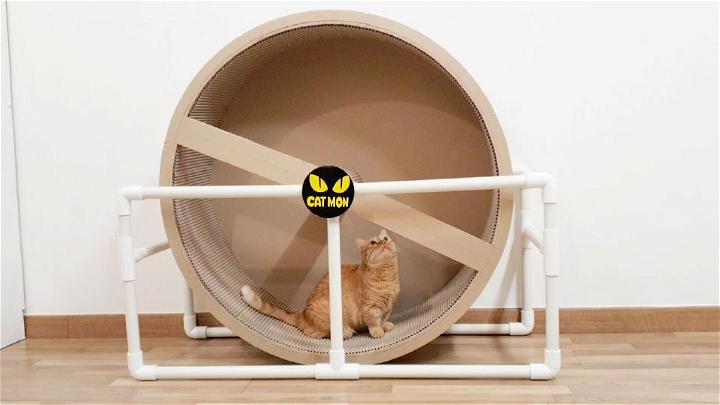 Let your cat gain muscle flexibility and better health by exercising in this cat wheel. Building this cat wheels involves PVC pipes, balsa wood, wood sticks or wood shingles, and cardboard. Make the frame of the wheels using PVC pipes and fitting and build the whole wheel using cardboard. Finish wheel with a solid wood cover. youtube
7. Building a Pet Raccoon Running Wheel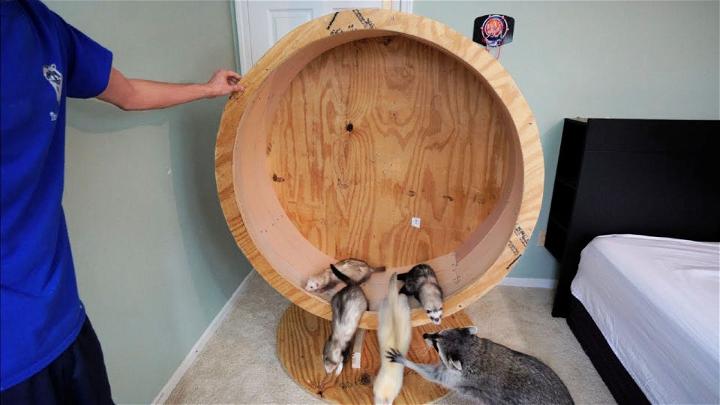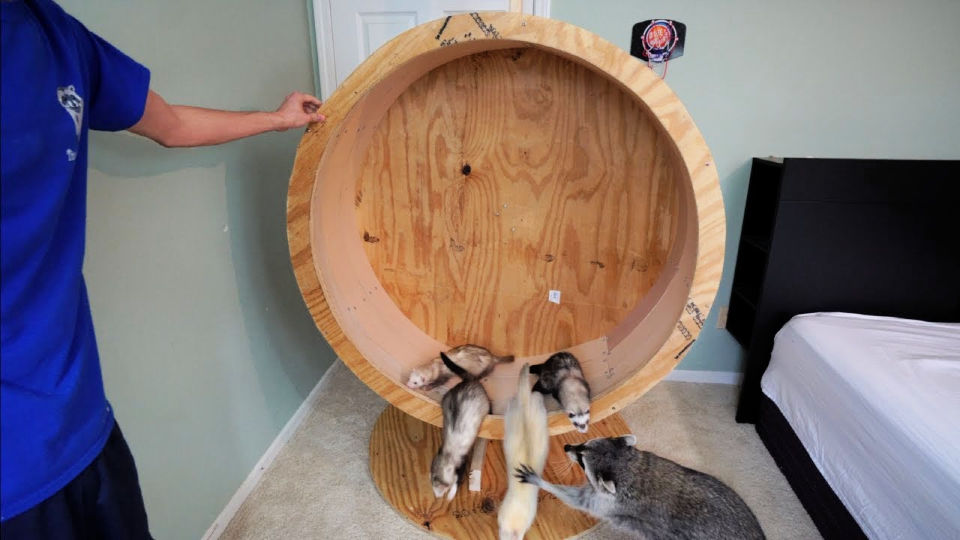 Keep your pets physically fit by building the training wheels at home that are often to buy expensive from the pet shops. Build this pet raccoon running wheel using the plywood, 2x4s wood slats, hardboard, and 1 or 2 caster wheels that will help in easy spinning. Details here youtube
8. Handmade Cat Exercise Wheel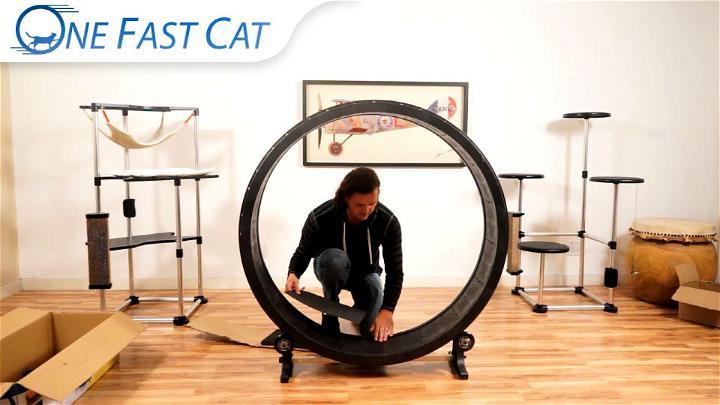 You can buy the full packs of readymade cat exercise wheels too that may come with disassembled parts packed nicely for easy deliveries. So, if you are puzzling at assembling them like a pro, then get here full free video tutorial to assemble and install the market bought cat exercise wheels. Video tutorial here youtube
9. Homemade Cat Wheel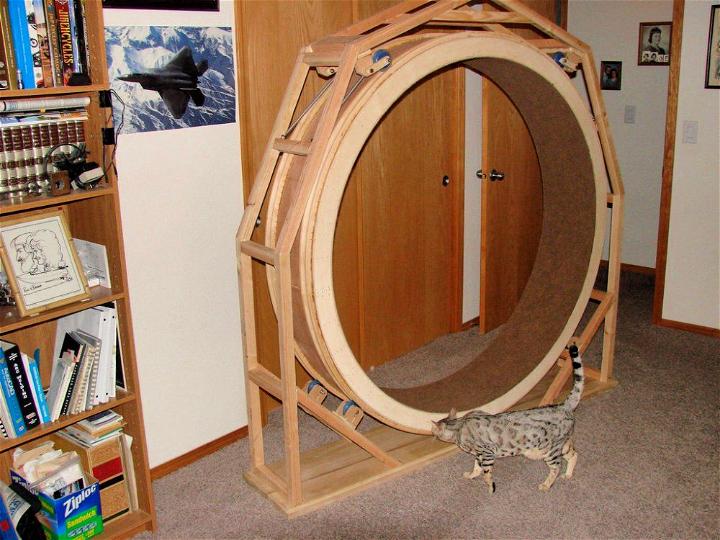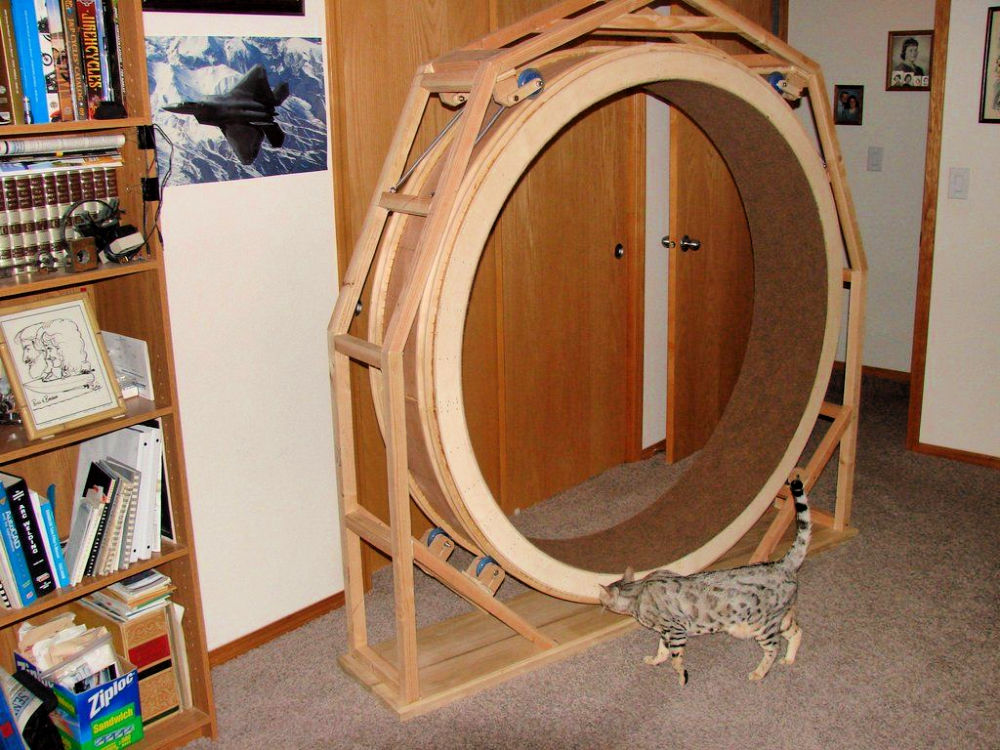 This DIY exercise cat wheel is also something adorable and amazing to look at. It also works on a caster spinning system that will easily push it spin even when a lightweight of your cat is inside. Build the frame first and then adjust the cat wheel inside. Build the cat wheel using plywood, hardboard.
10. Cats Running Wheel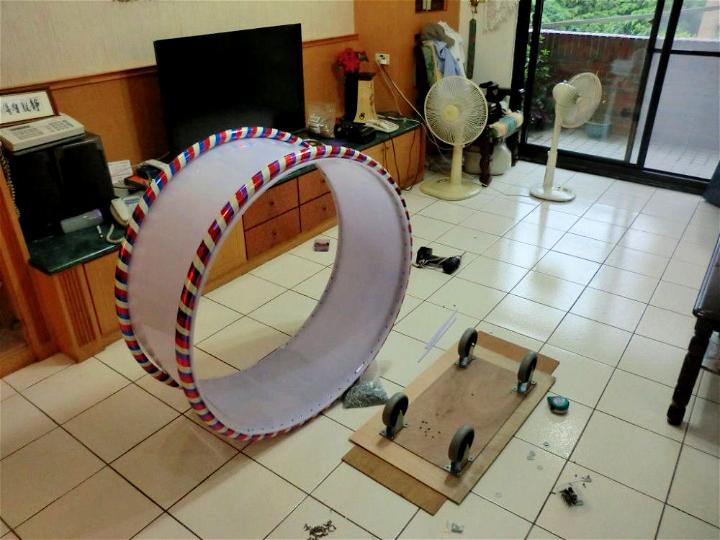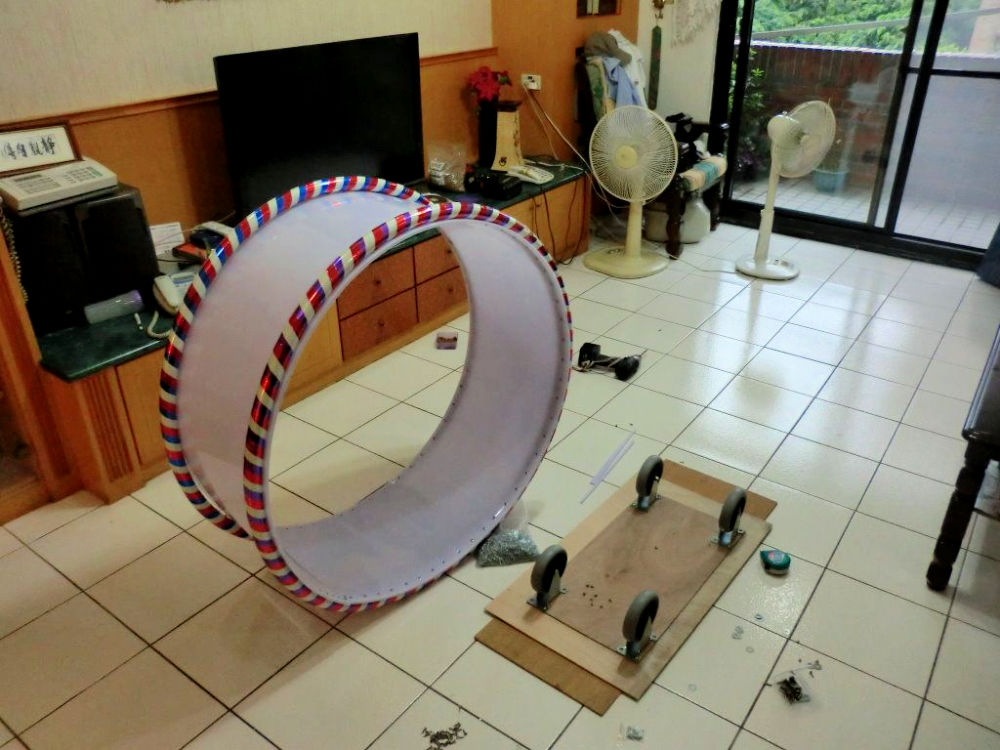 If you want a cat wheel in another medium rather than wood, then you must get here free instructions to build a frameless cat running wheels. Just adjust it onto a caster bottom board to start spinning of it. One of the most beautiful cats running wheels, will work up super quickly and is cute like your cat.
Conclusion:
Help the cats grow well even when they are a cute pet of you. Just put them to regular exercise training using these DIY cat wheel plans that are the best treadmills for the cats. They are super expensive to buy from the market but making them at home will save a lot of costs. Just use the leftover wood to do most of these DIY cat furniture projects. Next, make use of PVC pipes, steel sheets, and even the cardboard to make cost-efficient cat wheels.