Crafting with fresh flowers is a wonderful way to add a natural and whimsical touch to any project. There are many different ways to incorporate fresh flowers into crafts, and the possibilities are limited only by your imagination.
Fresh flowers can be used to make everything from jewelry to home decor, and the results are always lovely. During this article, we will talk you through eleven different ways you can make your own unique crafts with fresh flowers.
Dried Flower Wreath
A beautiful and simple way to decorate your home for spring is by making a dried flower wreath! Simply take some of your favorite flowers and dry them out (you can do this by hanging them upside down in a dark, cool place or pressing them between the pages of a heavy book).
Then arrange them into a pretty wreath shape. Attach a ribbon or twine to the back of the wreath and hang it on your front door or in a sunny window!
Though it's often a question of where to reliably get pretty flowers. If you don't have a local florist near you to quickly go out and purchase flowers from, there are plenty of online flower delivery services in Montreal and Toronto for you to get your flowers. By looking online, you can compare and see which flowers are right for your crafts – so you can make the best-informed decision about what's right for you!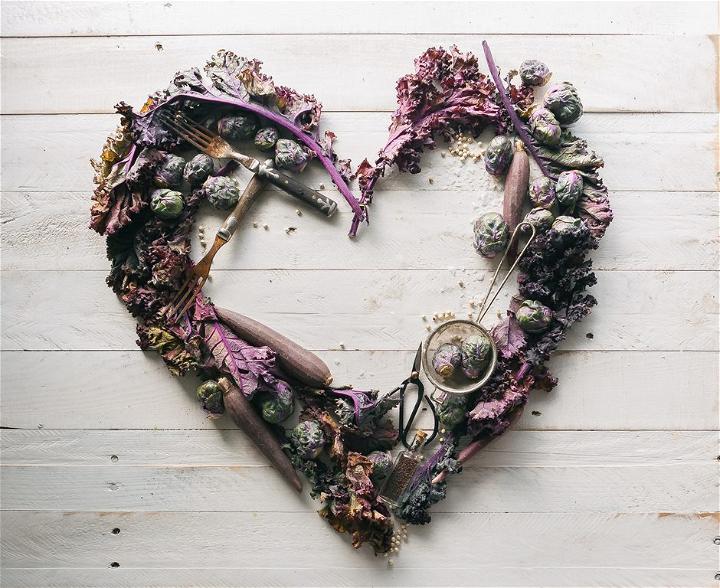 Dried Flower Bouquet
Add a touch of rustic elegance to your home with a dried flower bouquet. These beautiful arrangements are made with dried flowers and can last for months.
To make your own bouquet, start by drying some flowers. You can do this by hanging them upside down in a dark, dry place. Remember, to check out the Montreal flower delivery services close to you for your flowers!
Once the flowers are dry, you can arrange them however you like. Use wire or string to tie them together. Then, add some greenery for filler.
Finally, display your bouquet in a vase or bottle. Enjoy the natural beauty of your dried flower arrangement!
Pressed Flower Frames
Pressed flower frames are a beautiful way to preserve your flowers and display them in your home. To make a pressed flower frame, you will need; a frame with glass, cardstock or heavy paper, scissors, flowers (have a look online for flower delivery services in Montreal and Toronto), a book, and an iron.
If you need any pressed flower frame inspiration, have a quick google of different designs, colors, and flowers that could be used for your design! Once you have your materials, firstly, cut a piece of cardstock or heavy paper to fit inside the frame.
Next, arrange your flowers on the paper, making sure that they are flat. Once you have arranged the flowers to your liking, place a book on top of the flowers and weigh it down with something heavy.
Then, set your iron to medium heat and press down on the book for about 30 seconds. This will help to flatten and preserve the flowers. Finally, place the paper with the flowers inside the frame and enjoy your beautiful pressed flower frame!
Floral Monograms
Floral monograms are popular because they are visually appealing and can convey a message of sophistication or refinement and can be used to add a personal touch to gifts or other items.
Floral monograms are created by combining the initials of a name or brand with a floral or other plant-based design. The most common way to create a floral monogram is to use the first letter of the name or brand, followed by an intertwining vine or flower.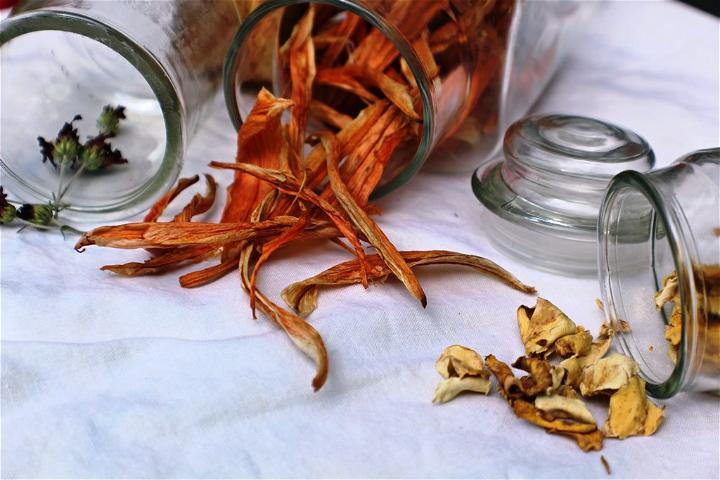 For example, the monogram for "Smith" might be an S surrounded by a rose vine. Fresh roses are perfect for a romantic and heartfelt gift! They're not hard to make and the results can be very beautiful.
There are many different ways you can make floral monograms, from cards to mugs! We recommend using fresh flowers or rose vines for wedding invitations and valentine's cards for that romantic touch. Take a look online at flower delivery services in Montreal and Toronto so you can make the best-informed decision about which flowers to choose for your floral monogram.
Embroidered Flowers
Embroidered Flowers are a beautiful way to add a touch of elegance to any outfit. They can be used to accessorize clothing, decorate home décor items, or even given as gifts. Embroidered Flowers are easy to make and there are endless possibilities for design and color.
To make an embroidered flower, you will need a few supplies. These include embroidery floss, a needle, scissors, and a piece of fabric.
Begin by cutting a length of embroidery floss. You will need enough to go around the edge of the fabric twice. Thread your needle and tie a knot at the end of the floss.
Start at the back of the fabric and come up through to the front. Make a small stitch and then come back down through the fabric. Come up through the fabric again a short distance away from your first stitch.
Continue this process until you have gone around the entire edge of the fabric, and then finish by adding your fresh or dried flowers to the finished product. Get your flowers from an online retailer offering flower delivery in Montreal and Toronto.
Felt Flowers
Felt Flowers are made by cutting and shaping pieces of felt into different flower shapes. They are then sewn or glued together to create a bouquet or arrangement. Felt flowers are a popular craft project because they are inexpensive to make and can be used to decorate your home or given as gifts.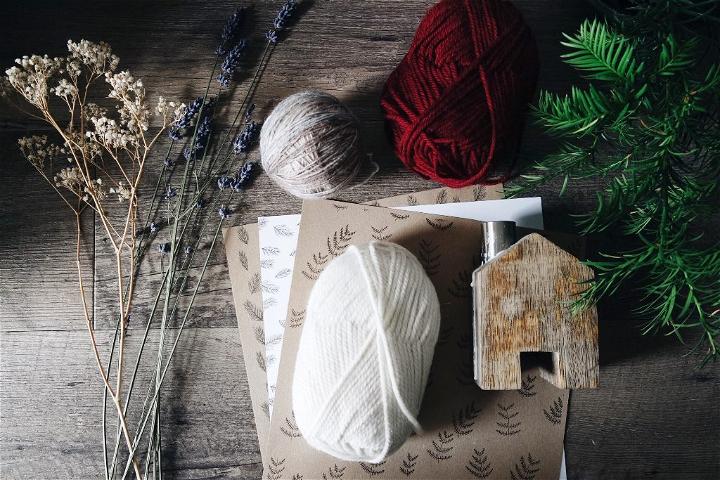 To incorporate fresh flowers into the craft, you would simply sew or glue fresh or dried flower delivery in Montreal flowers onto your design, once you have finished sewing or gluing the felt. They can make a truly spectacular gift.
Non-sew Flowers
No-Sew Fabric Flowers are a beautiful way to add a touch of color to any outfit.
They can be made from any type of fabric, and are very easy to make. They are made by simply cutting a strip of fabric, folding it in half, and then tying a knot in the center. Then, you just need to fluff out the fabric and you have a beautiful flower!
You can incorporate fresh flowers by simply attaching them to the center of your No-Sew Fabric Flowers. Look online for flower delivery in Toronto to get your fresh flowers for this gorgeous design. This is a great way to add a touch of nature to your outfit!
Paper Flowers
Paper flowers are made by folding and cutting paper into shapes. Simply choose the paper you would like to use for your flower, fold the paper in half lengthwise, cut a petal shape from the paper, and then unfold the paper to show the petals.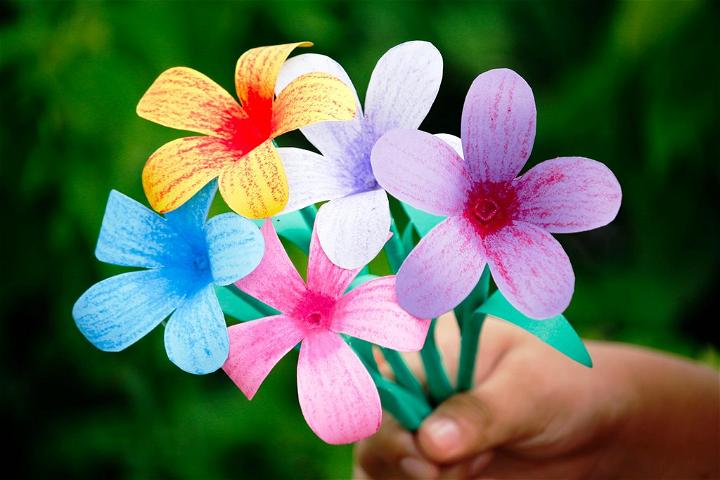 From here, glue the petals together in the center and then repeat until you have your full flower. There are many different ways to make paper flowers. Some people use specialty paper, while others upcycle old paper or wrapping paper. To incorporate real flowers, you would simply stick your desired flowers from your flower delivery in Montreal purchase onto your completed paper design.
Pipe Cleaner Flowers
Pipe cleaner flowers are made by wrapping colorful pipe cleaners around a green pipe cleaner stem. Make as many flowers as you want and create a beautiful bouquet! You'll need just green and assorted colors of pipe cleaners, and your fresh flowers.
Begin by wrapping a green pipe cleaner around the center of another pipe cleaner. This will be the stem of your flower. Take another pipe cleaner and begin wrapping it around the center of the first pipe cleaner. Wrap it tightly so that the coils are close together.
Continue wrapping the pipe cleaner around the center until you reach the end. Trim any excess pipe cleaner from the end of the stem, then repeat the above steps to make additional flowers.
Arrange your pipe cleaner flowers into a bouquet, then decorate with fresh flower stems and vines, for the fresh flower touch!
Pom-Pom Flowers
Pom-Pom Flowers are made by attaching small balls of yarn to a piece of fabric or another item. The balls can be made from any type of yarn and can be any size.
To make a pom-pom flower, start by wrapping yarn around your fingers to form a small ball. Once you have enough yarn wrapped around your fingers, tie the yarn off in the center to form a secure knot. Cut the yarn at the end, and fluff out the ball to form a pom-pom.
Attach the pom-pom to the fabric or other item using a hot glue gun or sewing. You can make a stem for the flower by wrapping green yarn around a wire or dowel rod. Once you have the stem made, simply insert it into the fabric or item and secure it in place.
Pom-pom flowers are a great way to add a touch of color and style to any project. They can be used to decorate clothes, accessories, home décor items, and more. Get creative with it! And don't forget to add some fresh or dried flowers from your Montreal flower delivery to the finished project!
Silk Flower Headbands
Silk flower headbands are the perfect summer accessory. A silk flower headband is made by first creating a base out of floral wire. This is then covered in green florist tape to create the stem.
Next, choose your flowers and leaves. For a full, romantic look, use large flowers like roses or peonies – look online for flower delivery in Toronto and Montreal for inspiration. Then begin to attach your flowers to the stem, working in odd numbers and layering the blooms as you go.
Once you're happy with the arrangement, secure the flowers in place with more green florist tape. Finally, add a ribbon around the base of the headband to finish it off!
Get Crafting!
As you can see, the options are endless when it comes to crafting with flowers.
From simple and elegant arrangements to more complex and intricate designs, there is a craft for everyone.
Whether you are a beginner or an experienced crafter, there are plenty of ways to incorporate fresh flowers into your next project.