Wearing full jeans can be a great fashion for both warm and cold climates. But wearing shorts is a hot summer fashion that lets you beat the summer heat by exposing your legs. Save lots of your shorts fashion expenses by making the perfect cut off shorts at home with these 15 ways cut off jeans into shorts! It will discuss in detail making every type of denim shorts at home with great ease. These are going to be the easiest sewing projects too, and the list also introduces some amazing no-sew denim cut off shorts projects, will work up super quickly. The basic idea is just to cut the legs of the jeans and to keep the rest to wear as shorts. Here you have lots of choices. Vary the lengths of shorts to give lots of variations to your cut off shorts.
Roll the hem of the jeans and sew in place to make the rolled hem cutoffs will impress at a very first glance. Rock your cut off shorts by giving a scalloped hem that will also boost the feminine factor of your personality. The list also includes making the jeans shorts with the same hem you will cut apart from your jeans. Make extra good looking cut off jeans with the fabric accent line trimming and sew the perfect jeans shorts for kids with the colorful fabric hem.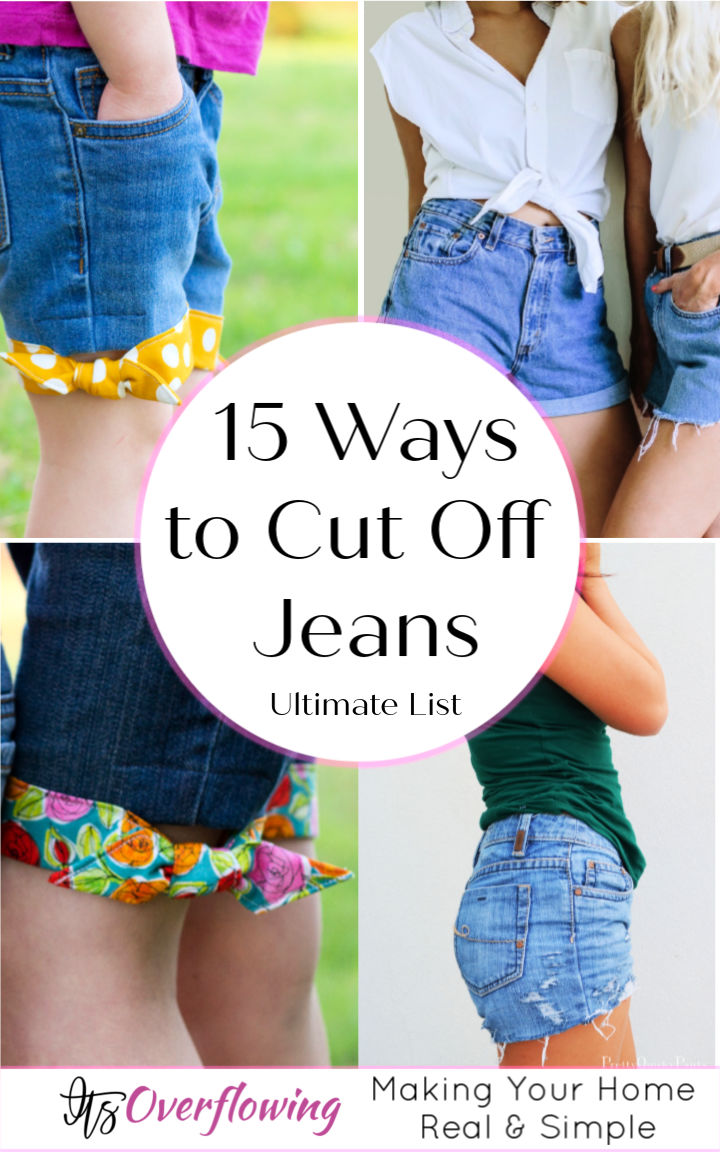 You can give further quick variations too to your denim cutoffs, sand them, and distress for a lovely frayed look. Make your jeans shorts with fringed bottoms and also create step hem jeans to rock your jeans fashion.
1. DIY Denim Cut-Offs: Four Ways
Do you love your old jeans and don't even think of wasting them? Then keep using your old jeans by making cool fashion shorts. Check out here the 4 different ways to make frayed, roughed, rolled hemmed, and the simple cut off shorts. You only need your jeans, pins, scissors, sandpaper, and measuring tape for this project. collectivegen
2. How to Turn Jeans Into Shorts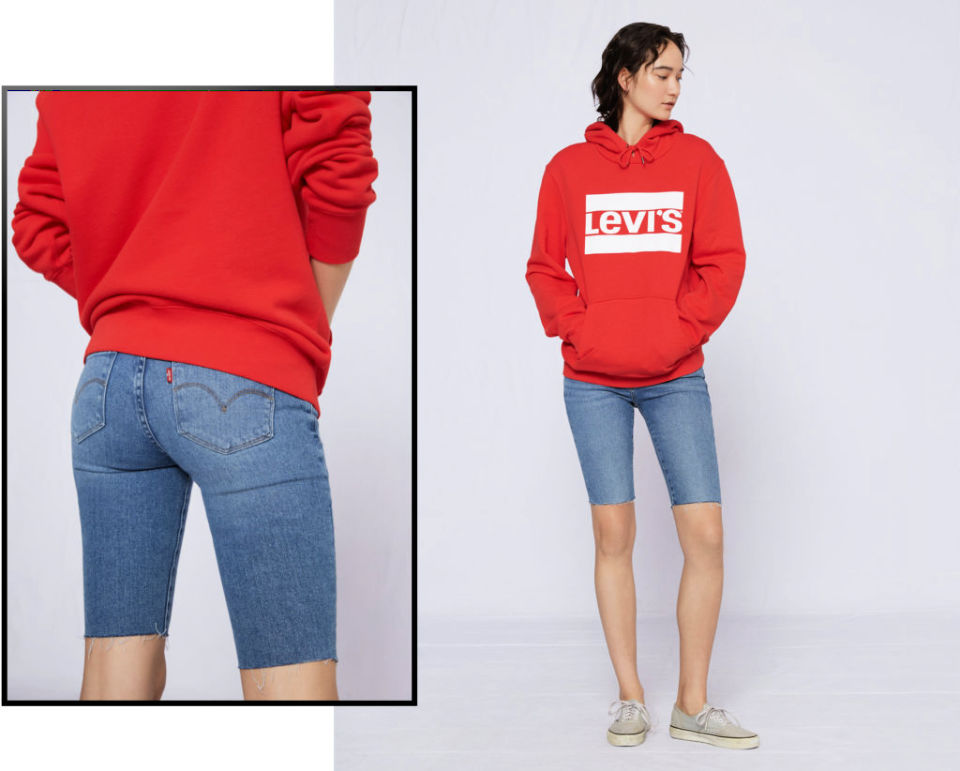 Grab here the easy instructions to transform your jeans into cutoffs, will create a glam summer look of your legs. These are here the tightly fitting shorts that you can make in any size below the knees or up the knees. Wear your jeans, and mark the length you need, cut the rest down using scissors. levi
3. Cut Off Jeans In 15 Minutes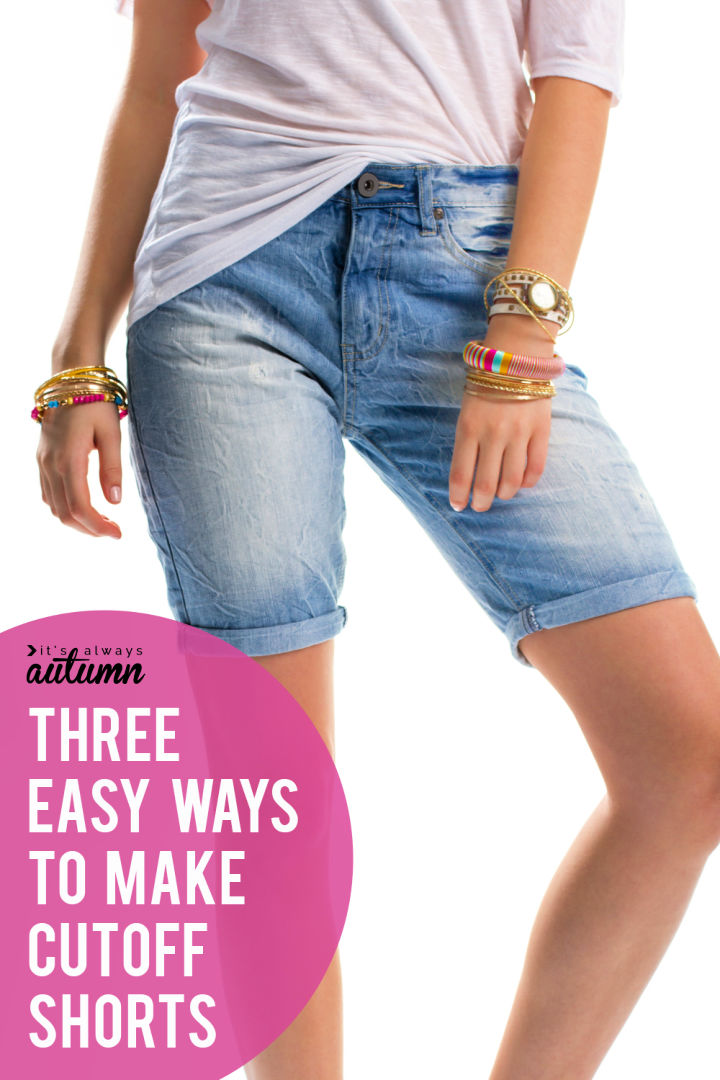 Every style lover will love wearing this rolled hemmed cut off jeans that will be big summer comfort. It will take only 15 minutes to transform your jeans into these cut off jeans. These cuff-offs impress with the hemmed bottoms and are a little upon the knees for a cool fashion statement. Details here itsalwaysaut
4. How to Cut The Hem Off Jeans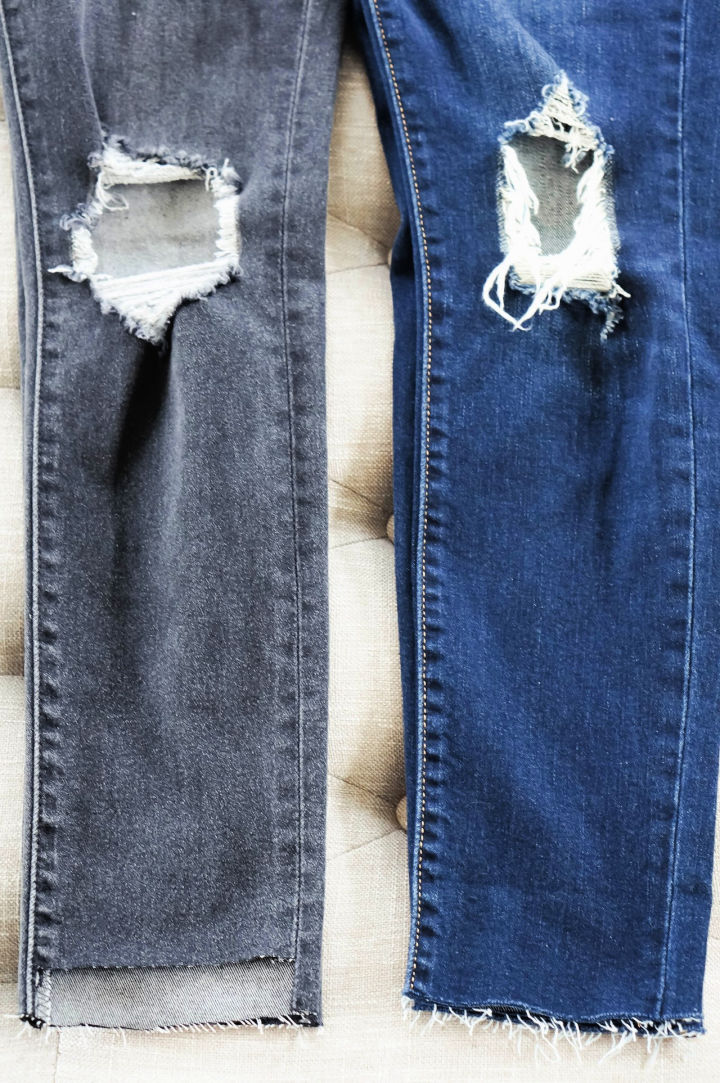 Take your denim fashion to the next level by wearing these jeans, hem cutoffs. Just cut down the hems first and mark another 1 inch line in front of the jeans. Cut it off two leaving the backside a little edged downward. Next, wash your jeans and fray in the way you like. Details here redwhitedenim
5. Cut-off Jeans with Fabric Hem and Side Knots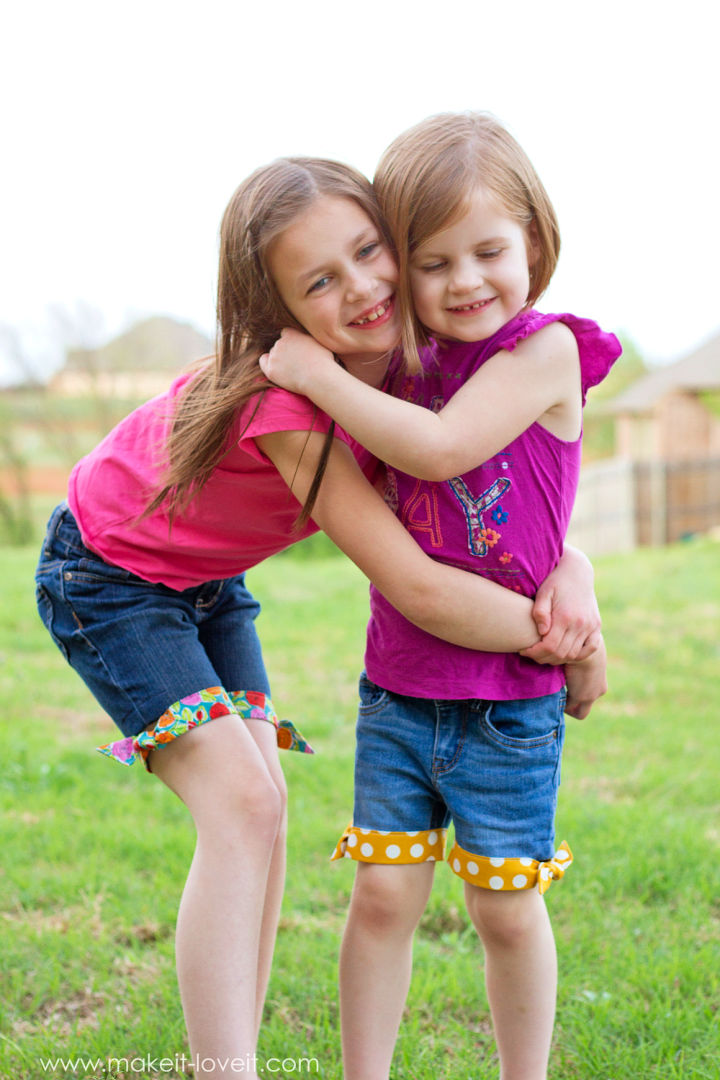 If you are making jeans cutoffs for the kids, then you will love this hack cute them up more. Use the leftover fabric for the hem that can come with side knots for extra cuteness. Look at the phenomenal given samples, the perfect gifts for kids. A perfect sewing project to do with old jeans and cotton fabric scraps. makeit loveit
6. Making Jean Shorts At Home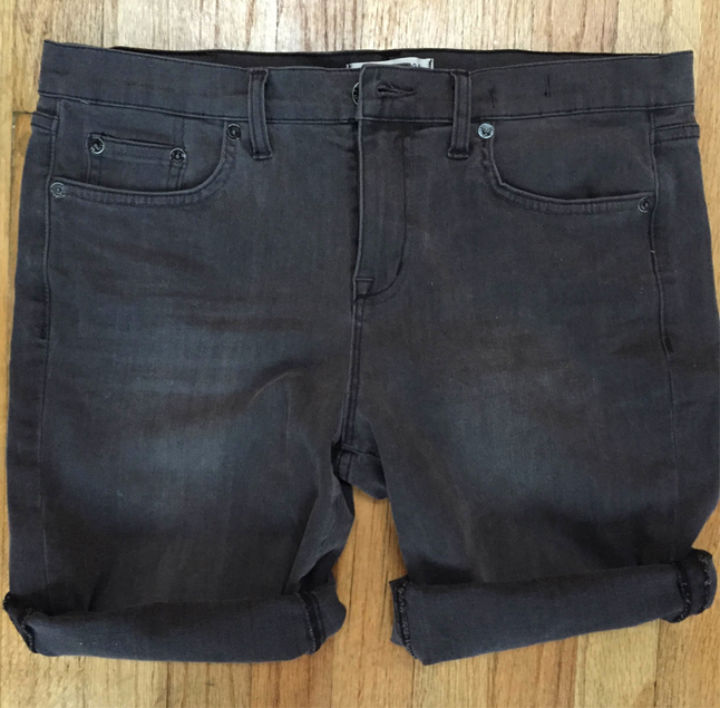 Looking forward to go for jeans short this summer season? Then just don't by them, get them from your old jeans in a few minutes. Measure the length of your shorts and mark it on your jeans. cut the jeans off, leaving a little part for a rolled-up hem. Sew all in place and that's it. bustle
7. DIY Distressed Cut-Off Shorts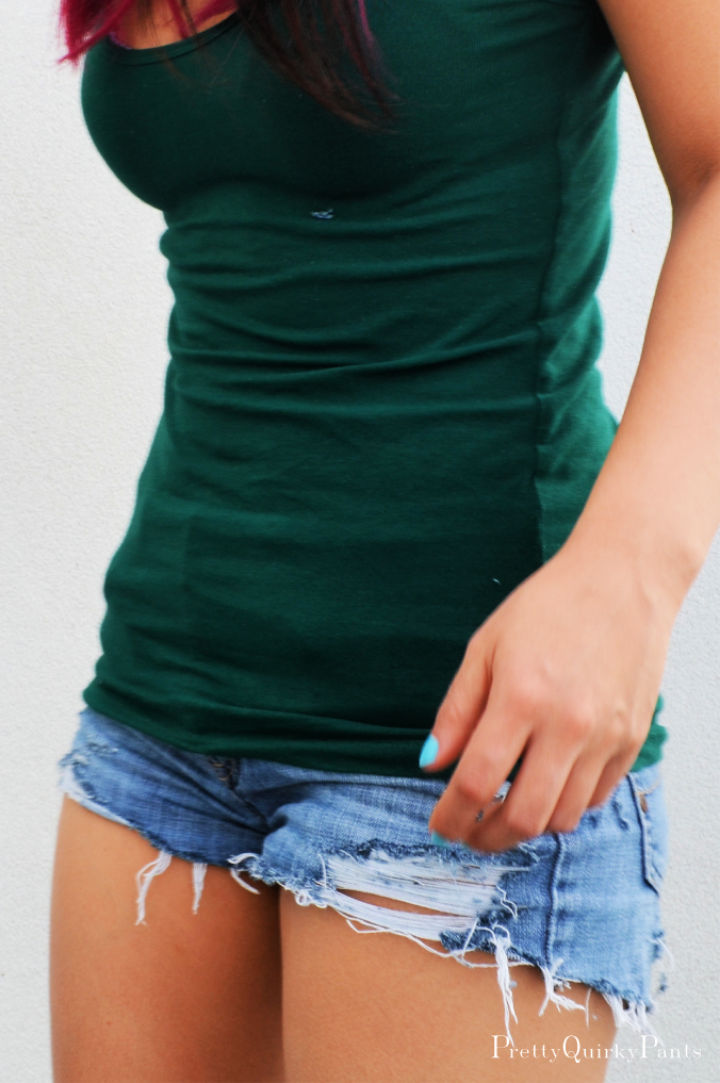 The frayed and roughed jeans fashion has won millions of hearts of fashion-lovers. So, don't buy distressed cutoff shorts expensive as you can make them quickly at home with this simply provided hack. Trim down your old jeans to a length you want, next fray the bottom and here you go. prettyquirky
8. DIY Cutoff Shorts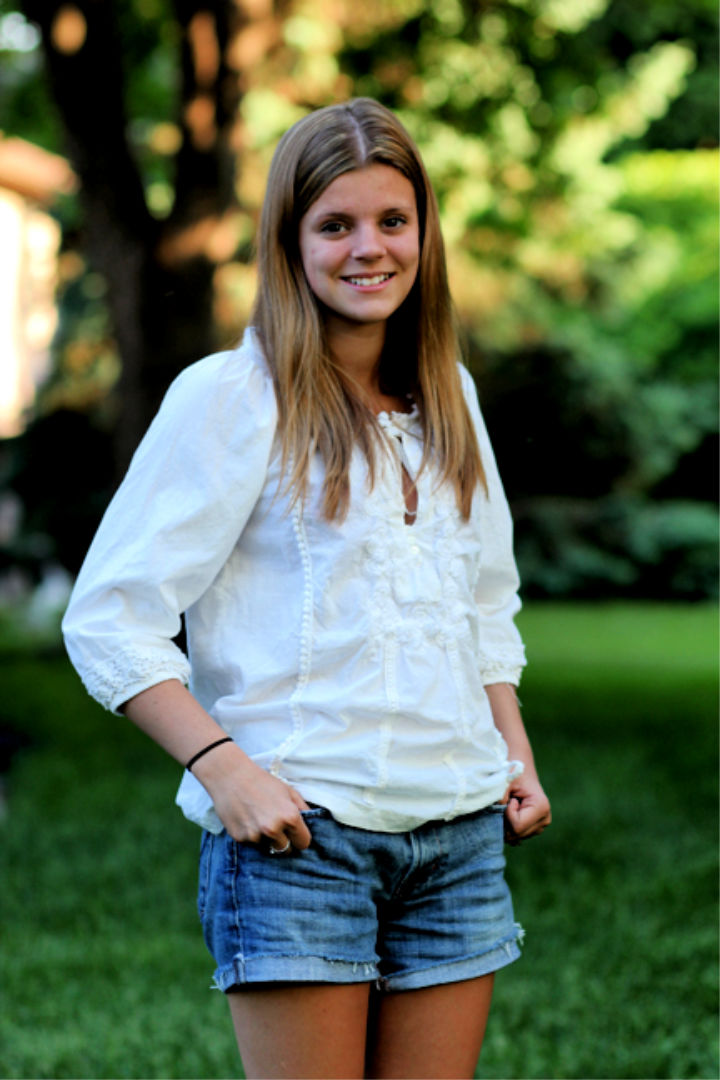 Grab a white chalk and just mark the straight lines on your jeans for the shorts. Give straight cuts on the marks and get your cutoff shorts, remove the stray threads and finish with a hem. These shorts will look great without a hem too. The perfect jeans fashion when you want to expose your more. mommysavers
9. Repurpose Old Jeans Into Cute Shorts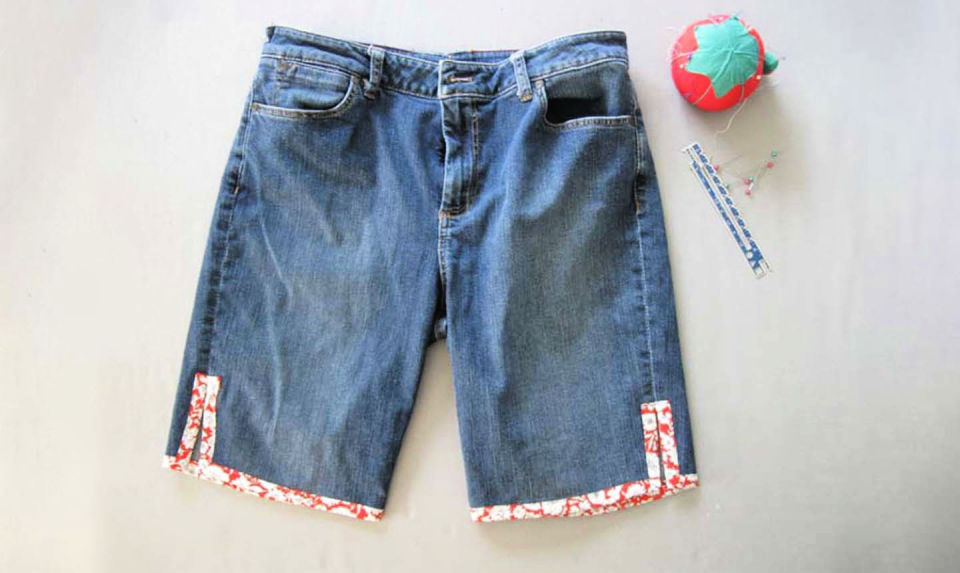 All style loving ladies will love to have these cut shorts in their fashion wardrobe. A one of the best shorts to get for style loving teens. Trim down your jeans to decided shorts length and then make them appear great by a fabric sew-on line trimming as you can see. Full details here mybluprint
10. How to Cut Or Crop Off Your Denim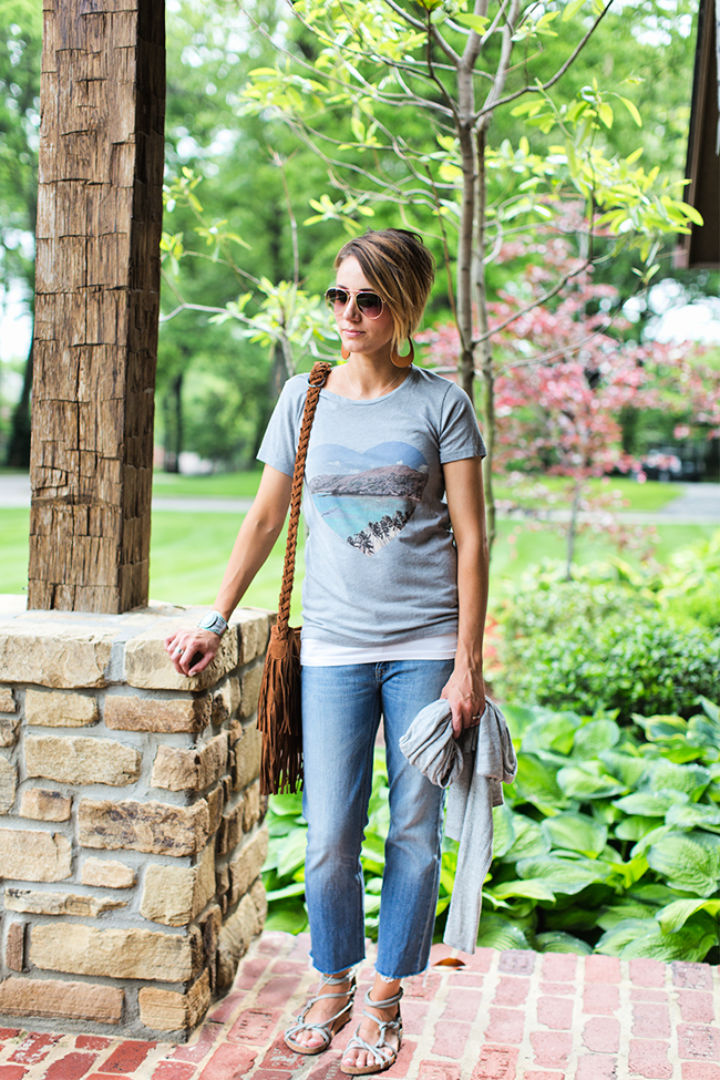 You just can wear the same jeans for a same look to bore the audience. Spice up your jeans fashion by cropping lovely cutoffs out of denim jeans. These crop off denim shorts has a length a little over the ankles for a cool fashion statement. Keep the simple look of bottom or hem them. Details here onelittlemomma
11. How to Turn Jeans Into Shorts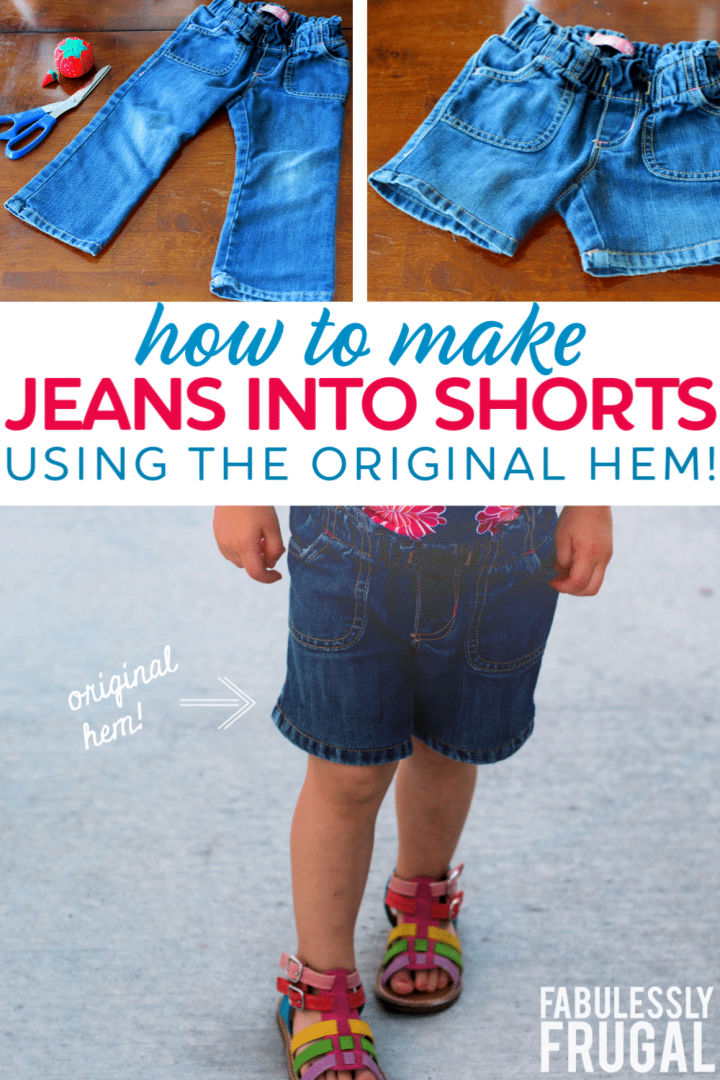 One more creative hack for making the best jeans cutoffs for kids. This hack will help you make the shorts with the original hem. Trim down your jeans to short and then sew again the cut apart hem to the bottom of the shots. Kids will love to wear these shorts all the daylong. fabulesslyfrugal
12. 5 Ways To DIY The Biggest Jean Trends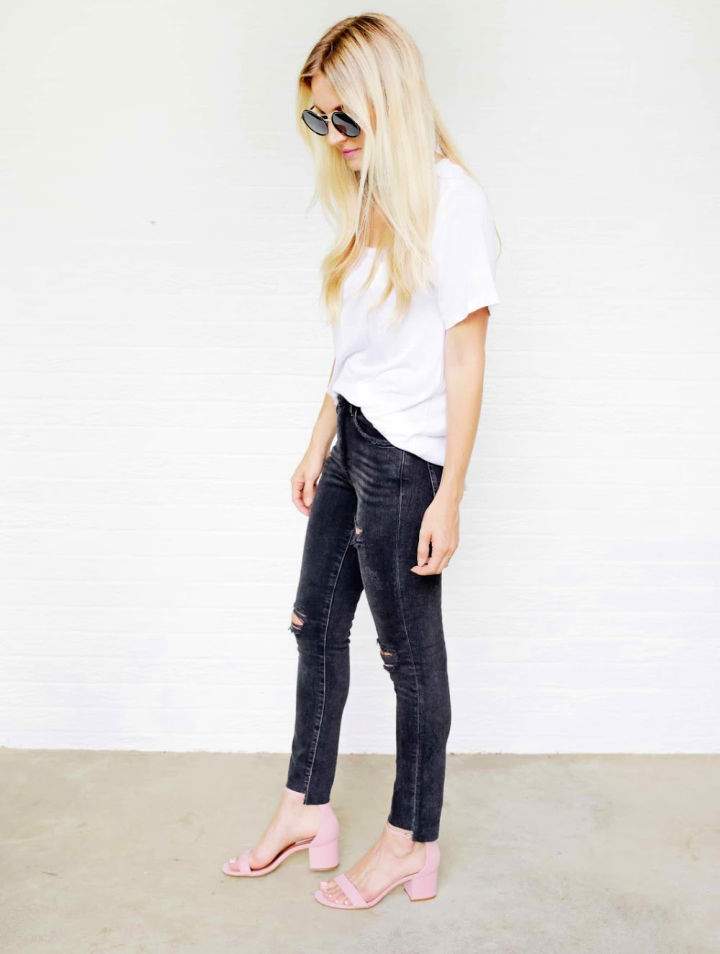 If you are addicted to latest jeans fashion then you must go with the project to save a lot of your jeans fashion costs. Get instructions here to make the 5 biggest jeans trend at home. You will learn here how to make bleached jeans, cutoffs, fringed bottom jeans, frayed jeans, and step hem jeans. abeautifulmess
13. Easiest DIY Tutorial for Frayed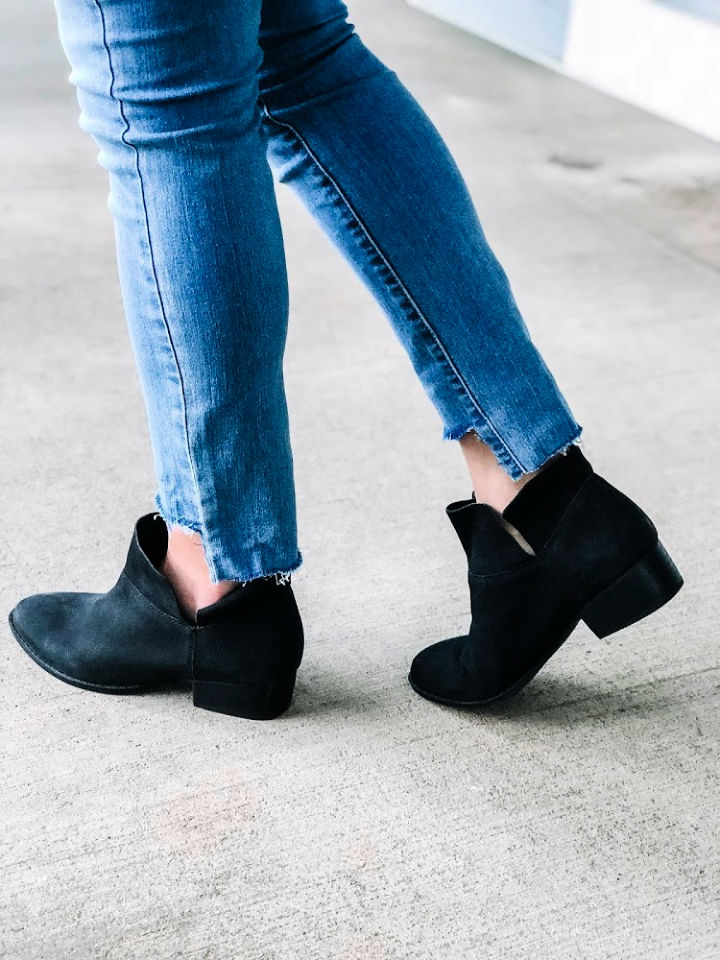 Frayed jeans fashion has won millions of hearts and it is one of the hottest jeans trends all around the globe. And you will get the perfect guides here to make both the frayed and step hemmed jeans with great ease. Time to DIY all the expensive jeans fashion at home. Details here delaneylaneliving
14. 3 Ways to Customize Your Cut-Offs This Summer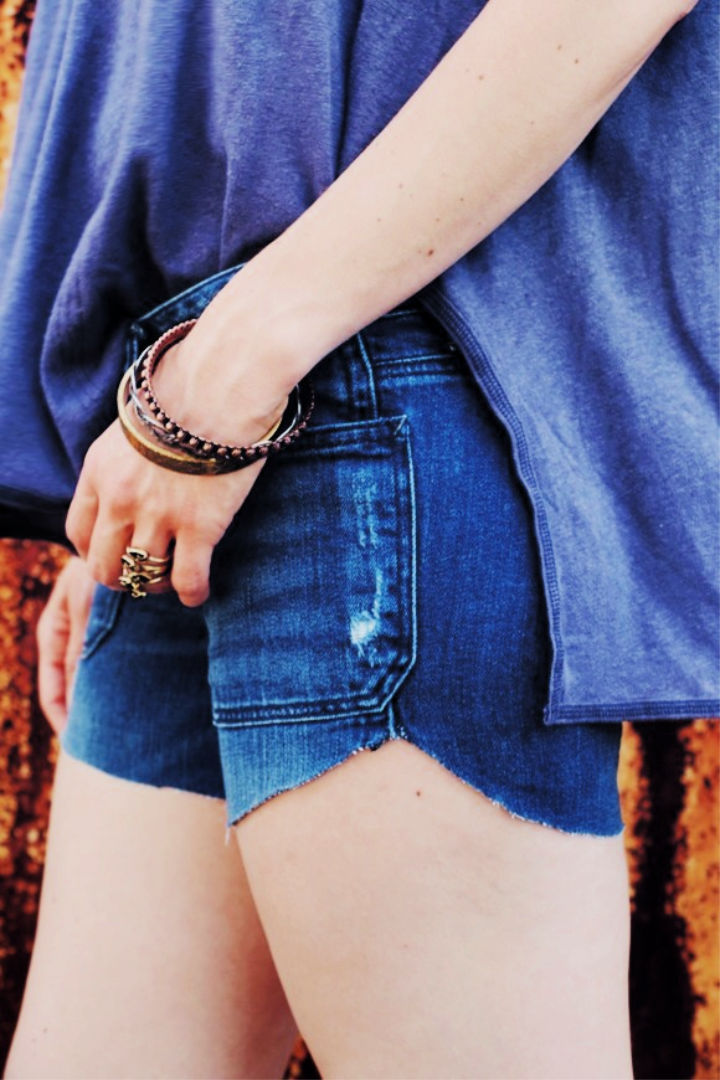 Learn here to make the best jeans cutoffs in a few minutes. Make the best jeans cutoffs with a scalloped hem, will rock your fashion. Update your wardrobe with the boyfriend Bermudas will amaze with their frayed appeal. Finally, rock your jeans fashion with the dolphin hem shorts, all will be quite easy to whip up. freepeople
15. How to Make Staggered Hem Denim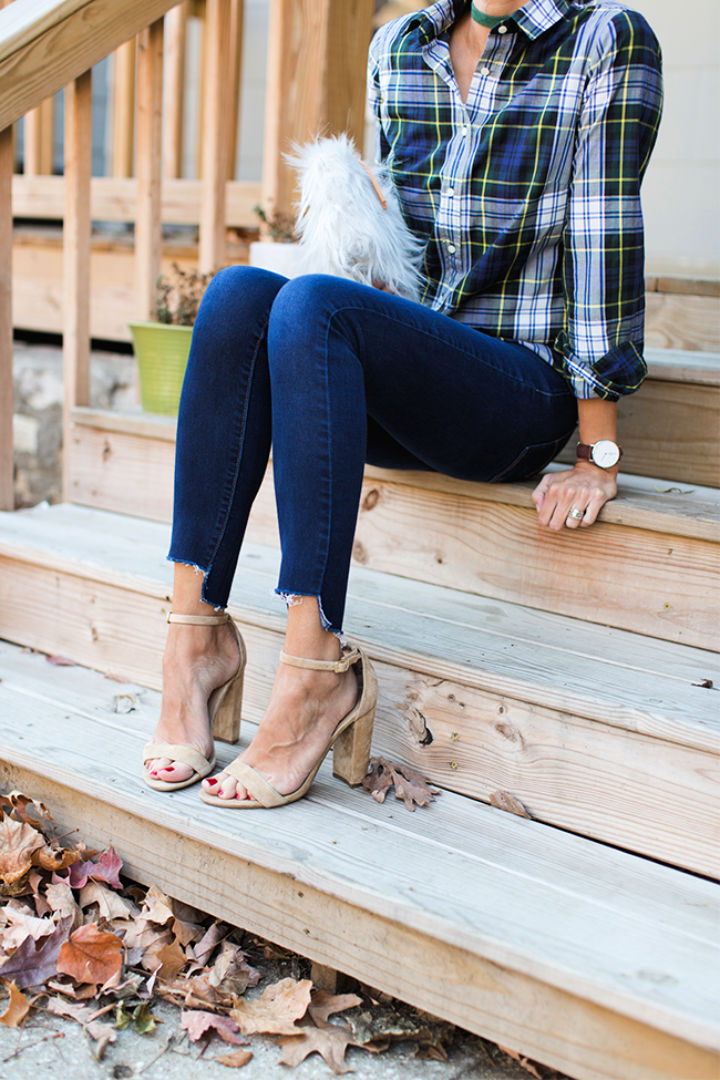 Get here free step-by-step instructions to make the staggered hem jeans. You will surely fall in love with the step hem of this denim that will surely rock your jeans fashion. Make these step hem jeans to gift someone special addicted to denim fashion. Details here onelittlemomma
Conclusion:
Denim shorts are a cool summer fashion and are favorite to every age group. You just no need to buy them expensive always, make them at home by turning old jeans to shorts. Trim your jeans down and finish with a custom scalloped, rolled up, and fabric hem to make lovely denim shorts. This how-to make shorts out of jeans guide helps you to learn smart ways to put your old jeans, you have been in love with, to some good uses before you waste them off. This will help save a lot of your money too.