Here are 20 easy DIY Earbud holder ideas to keep your earphones tangle free! While modern life has added many good things to our lives, one of them still remains the biggest tangled reality of many! That's right. We are talking about the annoyance that comes while untangling your earphones. However, with this round-up of DIY earbud holder ideas, you can store your long corded earphones in such a way that you never have to go through the trouble! Or, for that matter, don't lose them in the sea of things that flow in your bags! Or drawers or wherever you keep them. Throwing your earbuds messily can also bring some damage to the cords and the sensitive wiring inside. This might be one of the reasons behind you buying new ones more often in childhood. These earbud case ideas help you to make storing your earbuds easier than ever.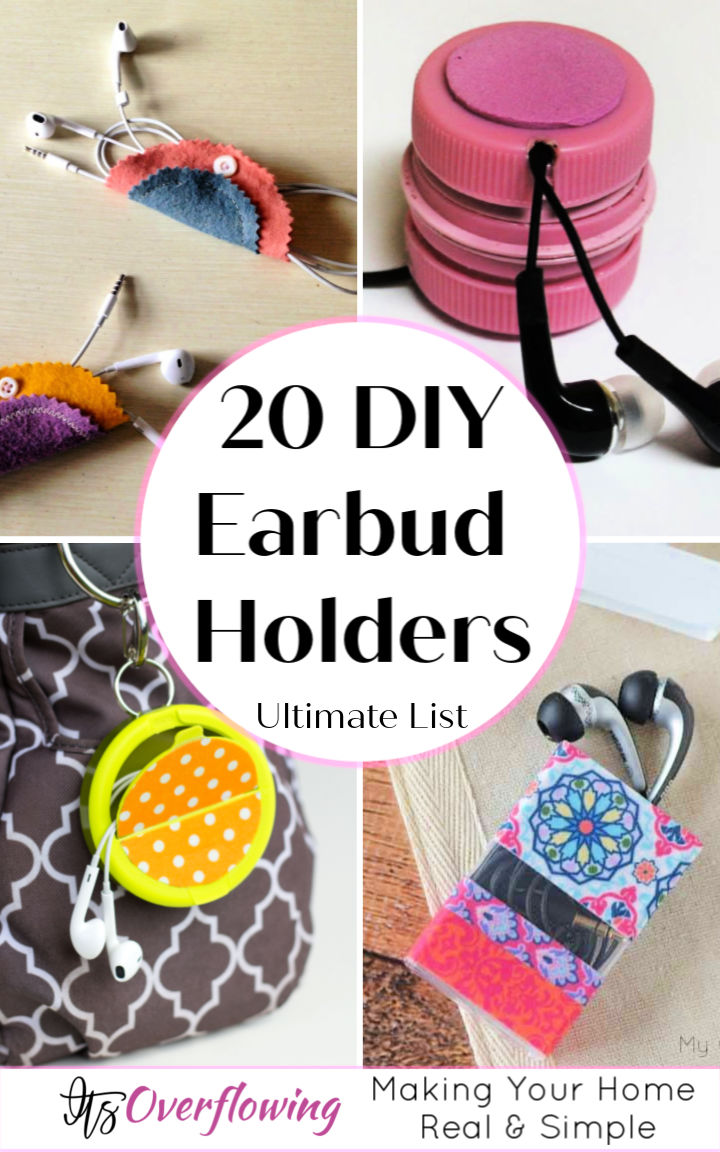 But hey, now! The problem's detected, and the problem solver is here too. Not just one or two ideas, but we have added below 20 easy ways to whip up your own DIY earbud holder. So Why not make these 20 DIY earbud holder ideas and not face the problem of those earbuds headphones tangling up again? It will keep your earbuds separate and will help you eliminate that extra effort from your life. This article will cover all the DIY earbud case and earbud holders you would ever need! From leather to felt earbud holder, from duct tape to mini mouse DIY earbud holder! Tuck your earbuds in a safe pouch or bag, carry it in the pocket, and automatically you have increased the lifespan of your earbud headphones!
1. Earbuds Case Sewing Pattern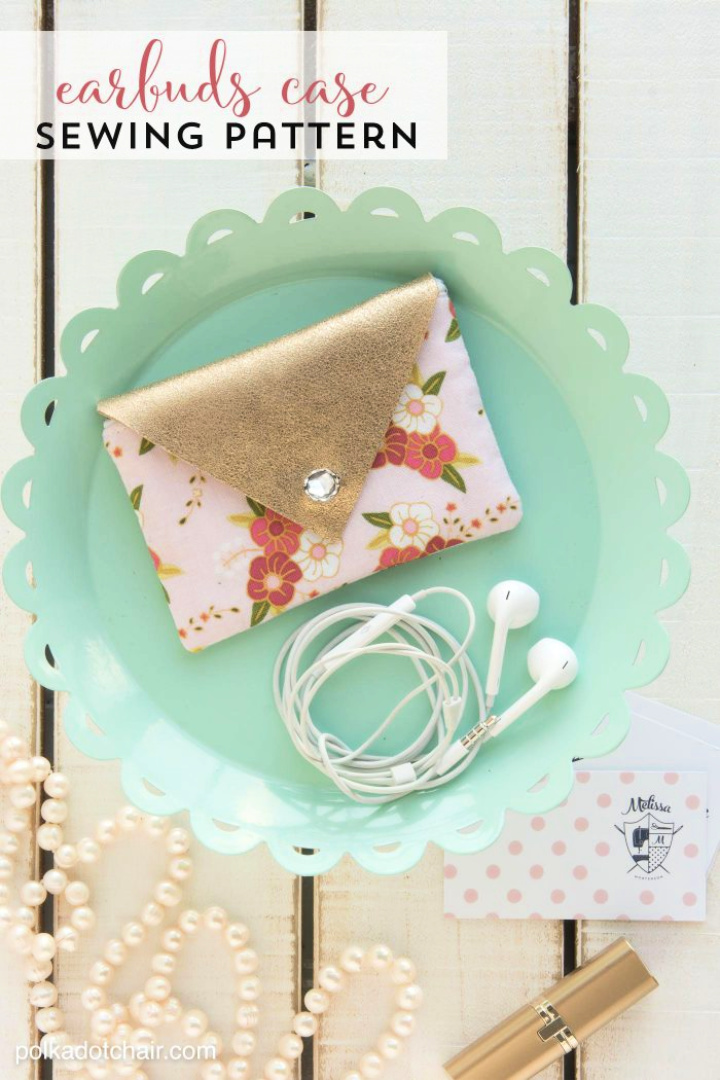 Inspired to make this earbud for your own use? Then, you must check out the video tutorial to see how you can sew it perfectly at home. These cute little earbuds case features a tiny bit of metallic gold leather to give it a bit of sparkle. Enlist the supplies to grab them and get started! polkadot
2. Make a Leather Earbud Holder
Are you constantly losing your earbuds? Why not make a leather earbud holder and save them from sneaking out. Tools and supplies for this project would probably be already in your craft closet! Just find them out and get started. You will need leather, studs, a knife, a screwdriver, and a ruler for it. diyinpdx
3. Earphone Holder from a Mint Container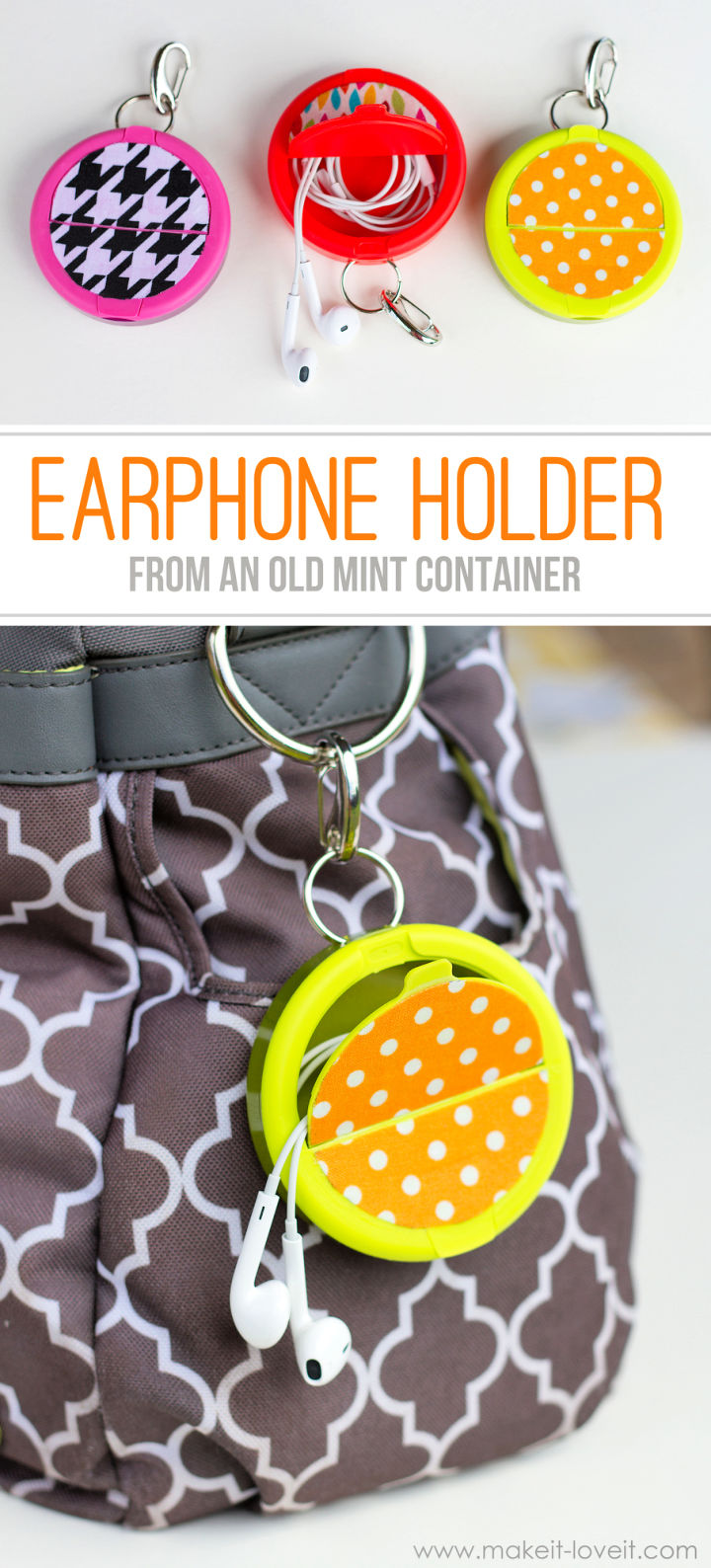 Making earbuds at home is not that hard, you just need to know a few tricks, and you are all set to make one for yourself. Watch out the tutorial to learn how you can make earphone holder from the mint container. Gather up your old mint containers and turn them into something useful. makeit loveit
4. DIY Felt Earbud Holder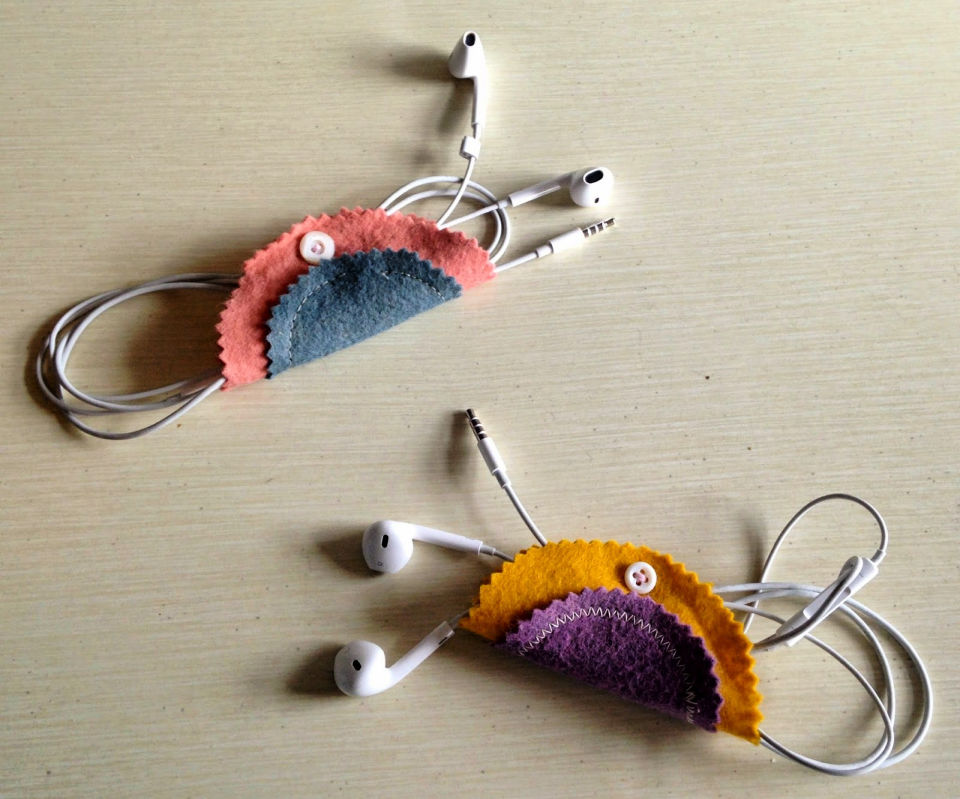 Life these days is already too exhausting! Let alone adding tangled earphones to the mix. To handle this problem, you need to whip up this felt earbud holder for your earphones. You are going to love this super useful and super cute project. Head over to the link below and get the detailed guide with illustrations! tweeterf
5. Owl Pouch for Ear Buds – Free Pattern
Tuck your earbuds into this earbud holder when you are done listening to music. So that next time when you want them, they are not lost amidst all the other mess. Use this free DIY earbud holder pattern to work upon this owl pouch for the earbuds. It is appealing to the eyes and equally functional. empresso
6. Mickey Mouse Inspired Earbud Pouch Sewing Pattern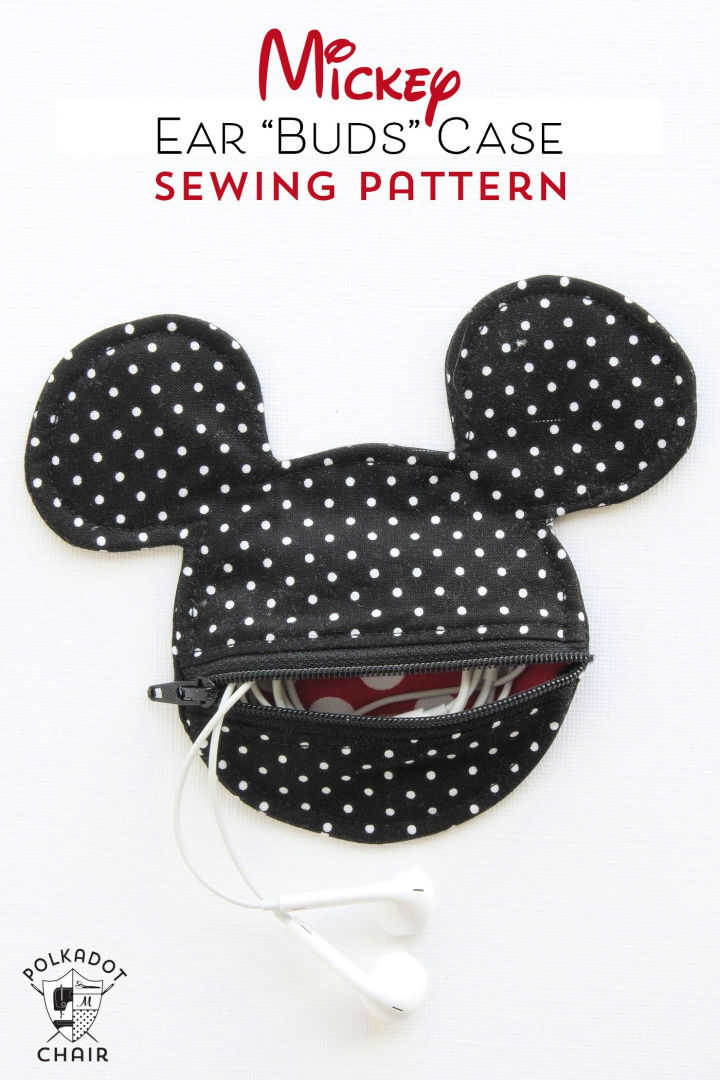 Do you have this habit of throwing your earphones into your backpack where they get super tangled? Then, you must sew this mickey-mouse inspired earbud pouch. Also, it would be fun to take it along with you on your next Disney vacation! It's totally a beginner's project, so don't hesitate. polkadot
7. Portable Container for Earbuds
Get tips right below to nail a DIY earbud holder! Keep your ear buds away from getting messed up and all tangled! The kind of problem no one prefers. So make this portable container from supplies like gum containers, two beads, rubber bands, earphones, paperclips, and drills. instructables
8. Easy DIY Headphone Case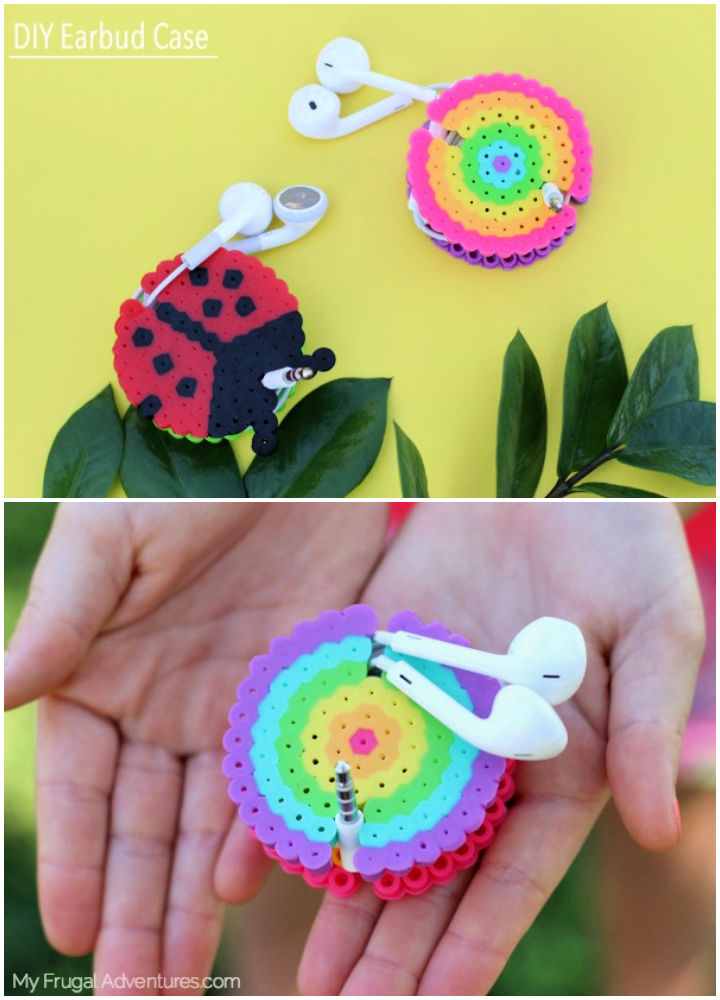 Create this simple to sew project that can be used to hold earbuds, coins, or other goodies. This cute little project will keep the cords tangle-free and organized. Plus, you can easily look for them without wasting your time finding and untangling them. Hit the link to find out more! myfrugal
9. Gold Faux Leather Earbud Holder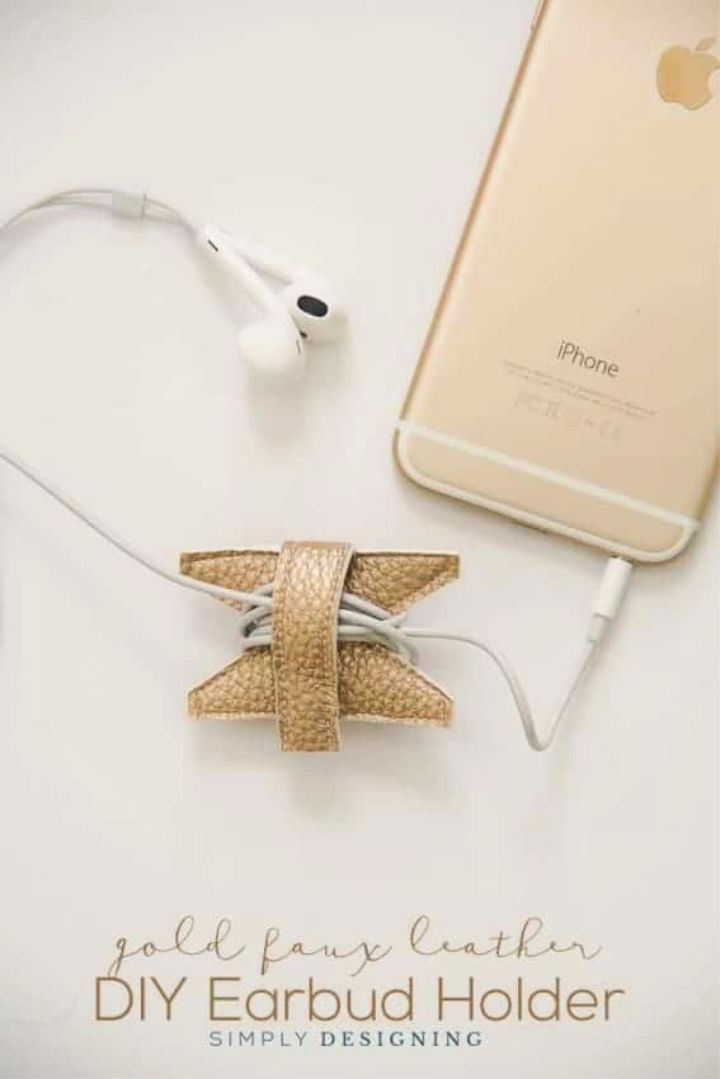 Put together a few supplies to create this gold faux leather earbud holder out of it. To make this DIY earbud holder project, you will need supplies like a needle, white thread, scissor, marker, scotch tape, card, and sewing machine. Moreover, It super handy and can be inside your purse all the time. simplydes
10. DIY Duct Tape Earbud Case
Now you can make this duct tape earbud case by following the directions given inside the link below. Also, click the image to get step by step instructions with illustrations. It's a pretty thoughtful and functional project, can also make a great gift! peppersc
11. DIY Earbud Holder Made from Tic Tac Containers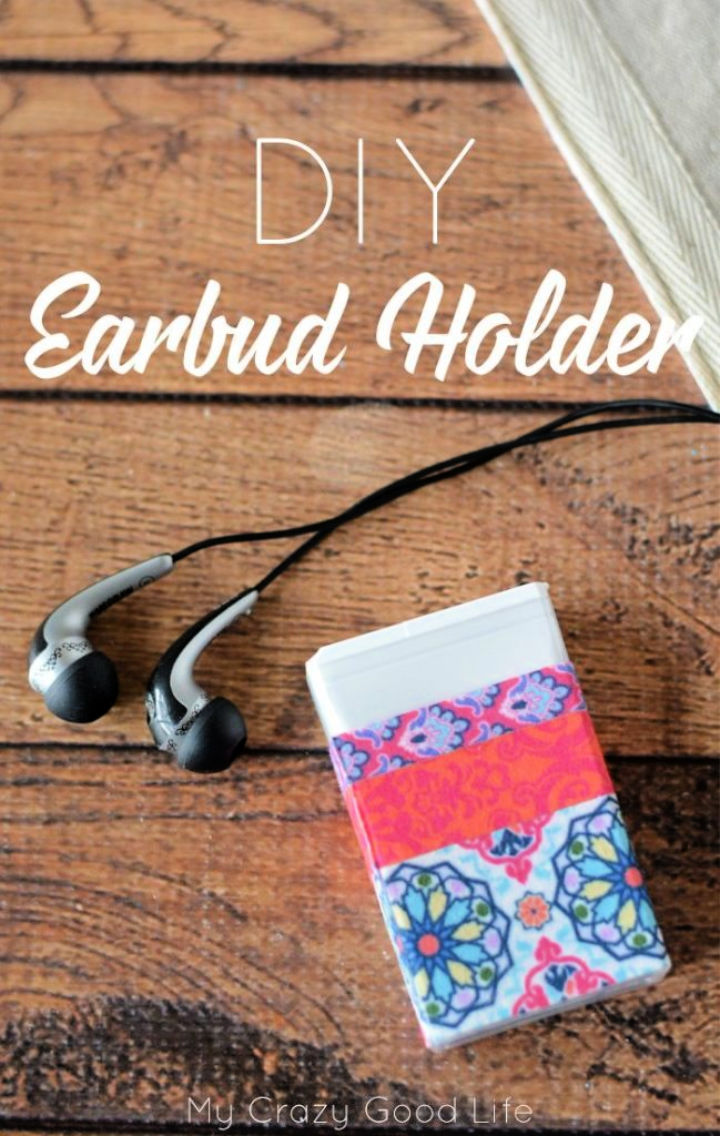 Transform your tic-tac container into this DIY earbud holder that is super handy and easily accessible. You can also make one for your charging cords. These little containers take up no extra space, and they can stay in your purse or in your pocket without taking too much space! mycrazy
12. Homemade Felt Heart Earbud Pouch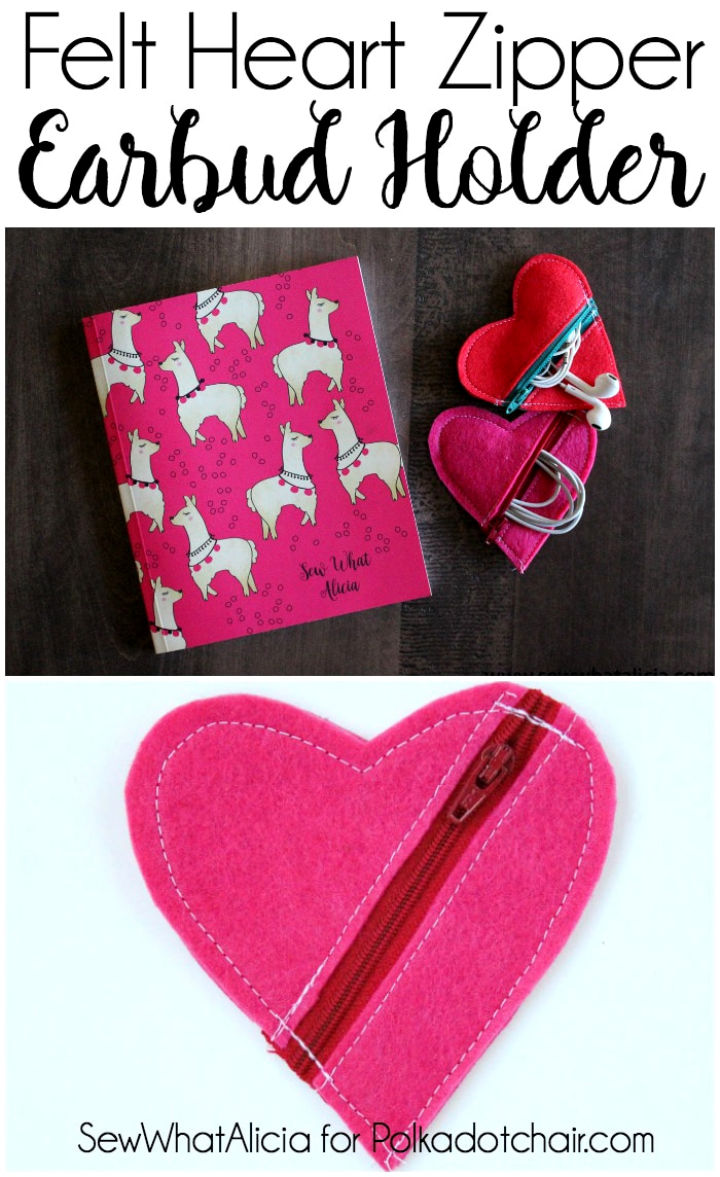 Sometimes little things offer great advantages! You can totally spruce up this handy little heart-shaped earbud pouch for one helpful use. These can help keep your earphones easily accessible and just a zipper away! Plus, these can make beautiful little gifts too! polkadot
13. DIY Clothespin Earbud Holder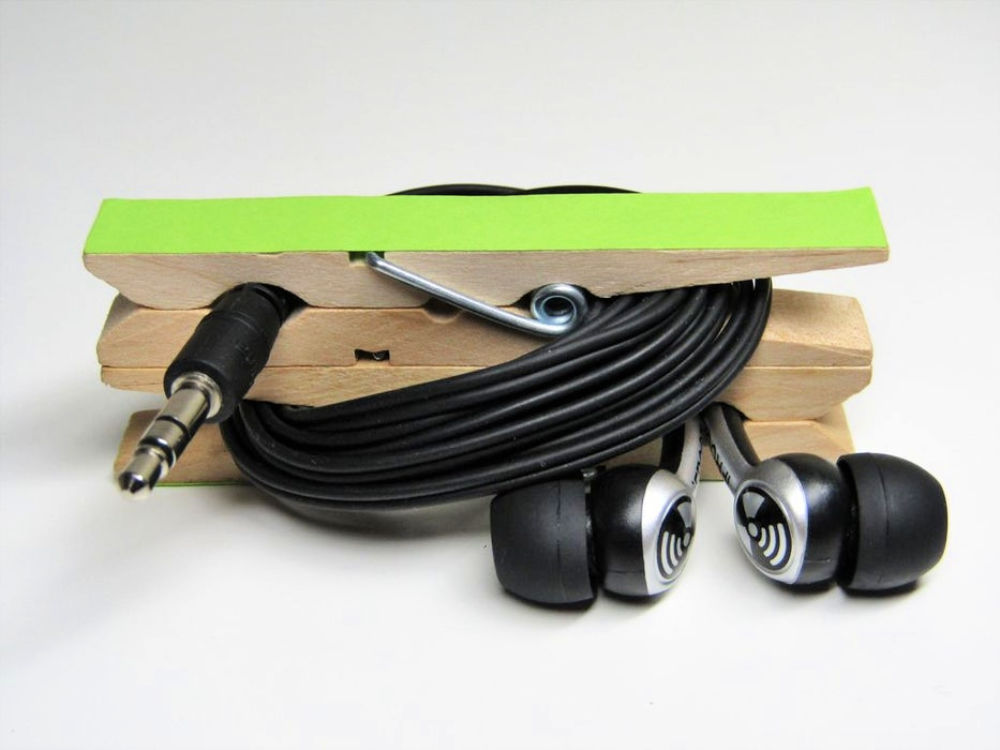 If you find your earphones buried and tangled in your purse or somewhere else, you must take a look at this clothespin earbud holder for remedying that. All you need is a foam paper (in your favorite color), scissors, glue gun, Velcro, pencil and scale to make this! instructables
14. DIY Earphone Holder
Each one of us has spent our childhood playing the mine craft game! Bring the memories back to life by making these oh so cute DIY earbud holders. By just using scissors, glue gun, pencil, scale, foam paper, you can totally nail this project like a pro. adilamka
15. Minecraft Earbud Holder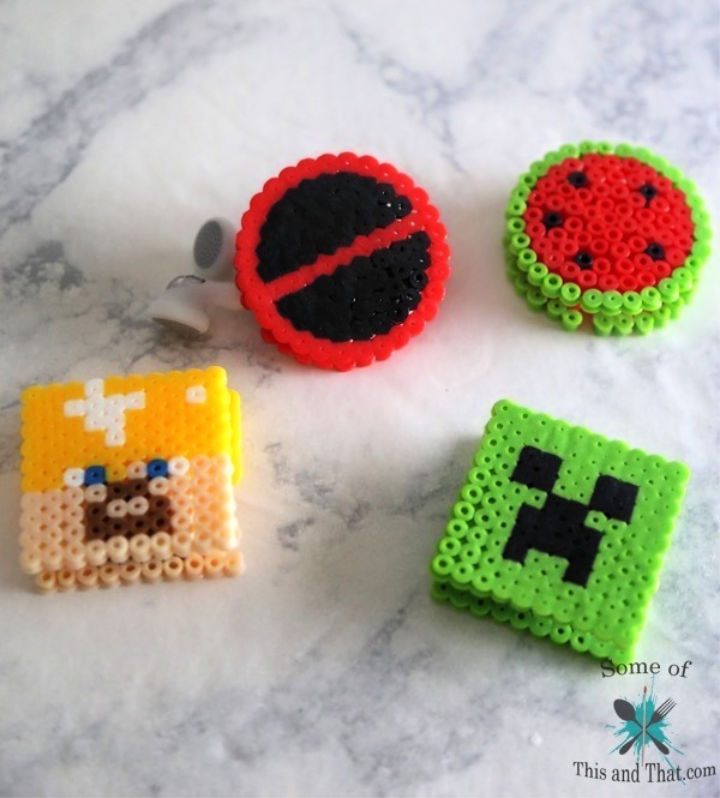 Along with the car keys or house keys, there's one accessory that goes with us almost everywhere! Be it office, gym or morning walk. That's our earphones, right? How about making this earbud holder for yourself as your traveling partner? Grab the supplies and go on with this super smart project for making your earphones easily accessible. someofth
16. Earbud Cord Wrapper in 5 Minutes or Less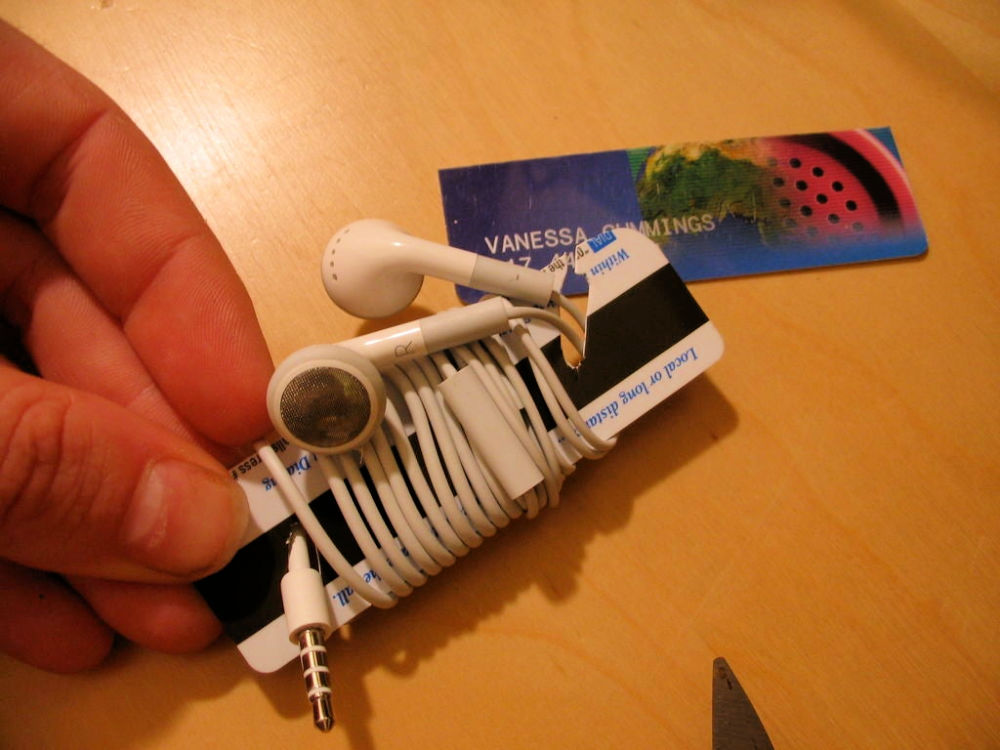 We all hate untangling the darn tangles set of earphones! It's a never ending process. Grab your old credit card and a pair of scissors. Boom! You are all set to solve one least problematic issue that sometimes just turns out to be a major one. Check out the step by step directions below! instructables
17. How to Make an Earbud Holder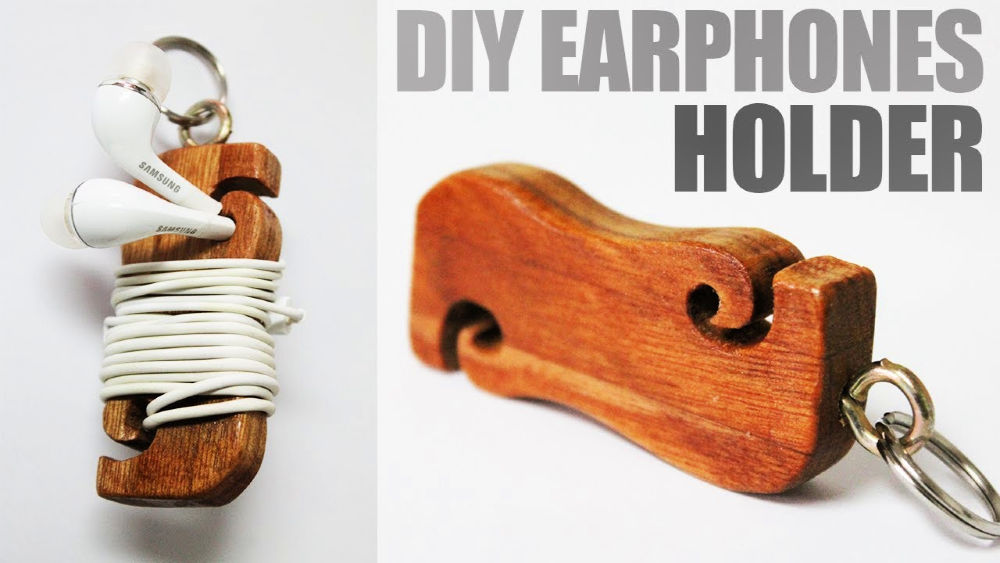 Creativity can find a solution to any problem! If anything, this DIY earbud holder can be your ultimate go-to option for finding a most suited keychain. Never lose your earphones or forget them on the way out, how? Keep them in the keychain. That's how! youtube
18. Perler Beads Cord Earbud Organizer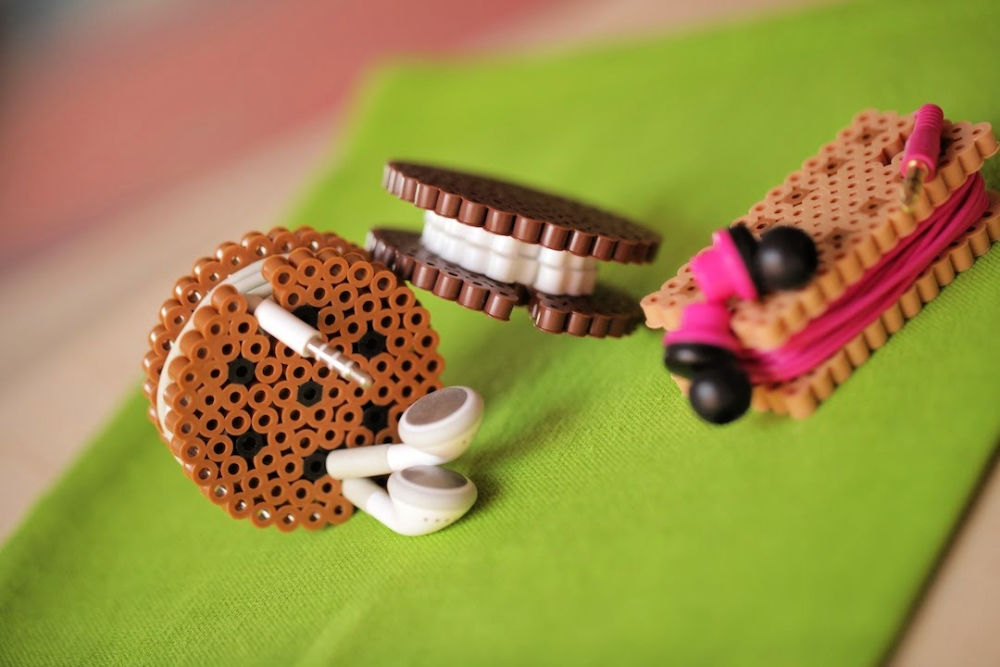 One more idea to keep your earphones untangles! With this Perler beads cord earbud organizer, you can avoid your earbuds to get jumbled up. Place it inside your purse or your jacket's pocket and enjoy listening to music anytime and anywhere. Grab supplies and get started! youtube
19. Handmade Earphones Holder
Be smart!  By using two plastic bottle caps, you can make one hell of a functional DIY earbud holder. The supplies are insanely cheap and might already be available at your place. The video tutorial will walk you through the detailed step by step guide. youtube
20. DIY We Bare Bears Headphone Holders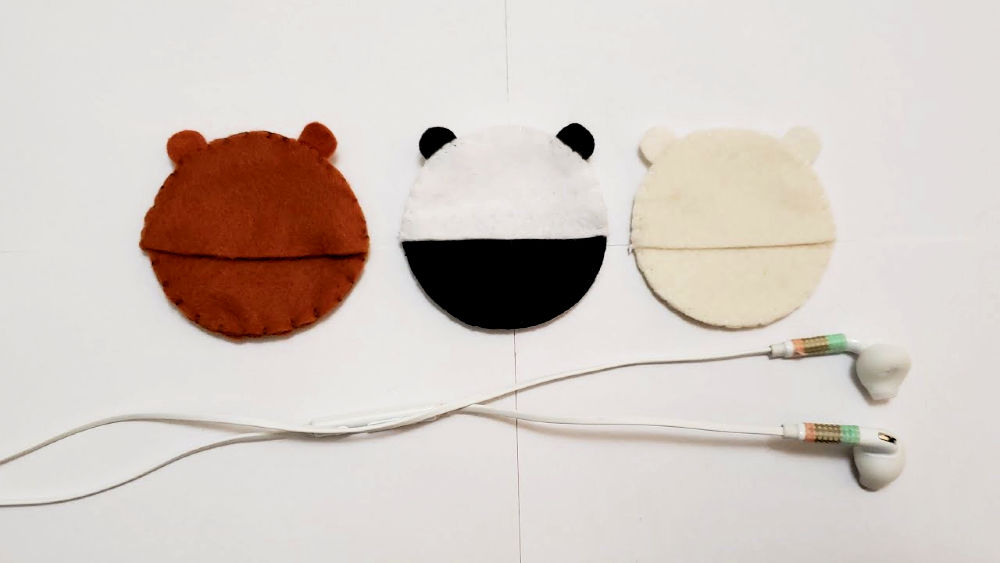 Check out the perfect way to store your earphones! You can wrap them up, put them in your earphone holder, and throw it in your bag. See how fun it is! Make a cute little panda face or any other face! Just grab the card, tape, knife, adhesive, and start whipping up this fun and useful project. youtube
Ready to save a lot more time and never hassle for untangling your earphones? All you need are some basic supplies to make these amazing DIY earbud holder ideas! You can keep them in your purse and take your earbuds out – perfectly detangled – anywhere! This will give them a longer life and prevent them from breaking right after you get a new pair! You can lie on the beach peacefully this summer season and listen to that summer playlist you've waiting for!