As things heat up in summer and the scorching heat becomes unbearable, that's where you can get some big help from the homemade DIY air conditioner to save on your electricity bill and keep you cool. It is definitely quite hard to pay such high electricity dues with all the other bills to be taken care of. While we may not be able to handle all the other rising expenses of your life but we can take away this one worry! These 25 inexpensive DIY air conditioner projects are ideal for keeping your home all cooled up during the hot weather days! Or set them up for your farm or backyard friends. Take it with you in an RV, perhaps on a road trip. There are just so many options for homemade Air Conditioner available, really.
Apart from the low-cost catchy factor associated with these DIY air conditioner, the major plus point is that they are all so easy and fun to make! You could have never even thought of touching the heights of this creativity. So, let's just say it is safe to reveal these DIY air conditioner ideas for both your pocket and your creative spirits.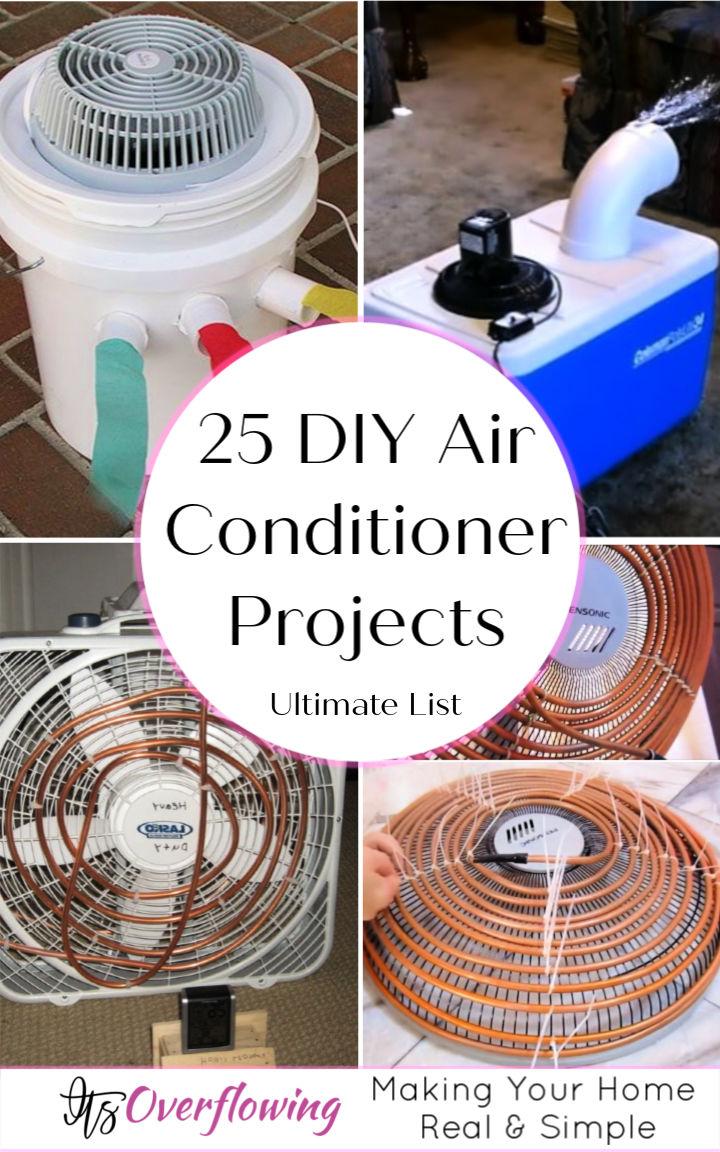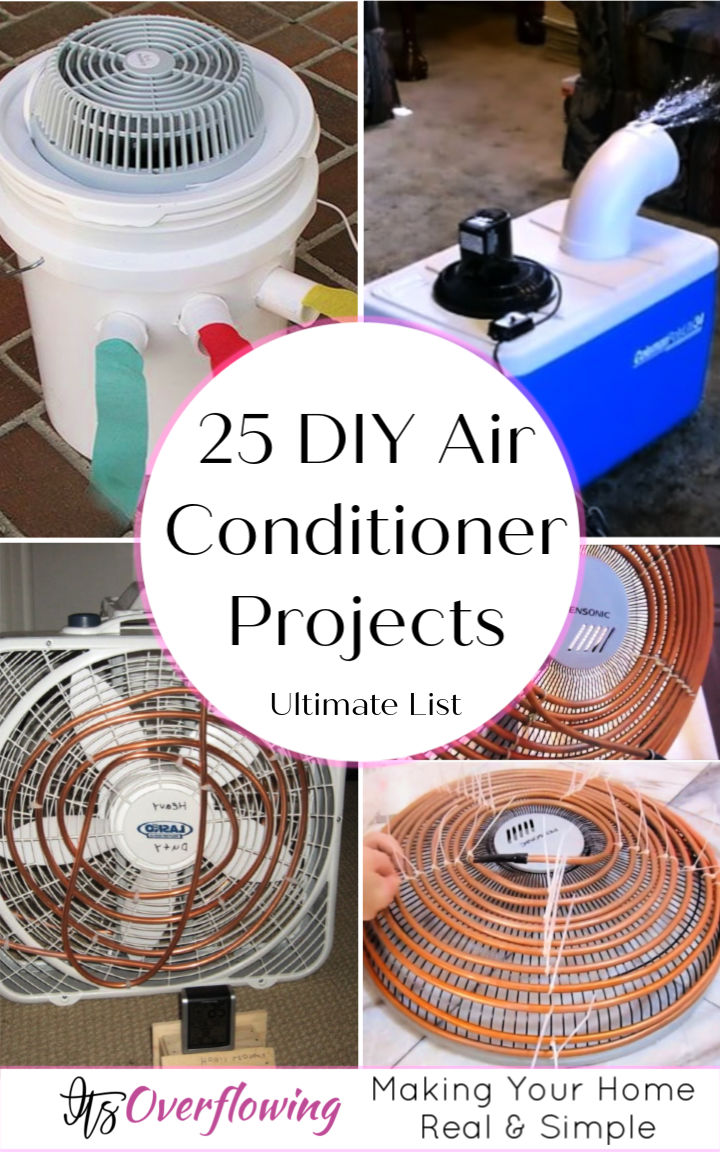 Choose for more of a solar air conditioner or a portable air conditioner device to keep the entire family happy, there are quite many options in each of these homemade ac tutorials below. Supplies will mostly include Styrofoam bucket, some ice, PVC, etc., Let's get started!
1. Inexpensive DIY Air Conditioner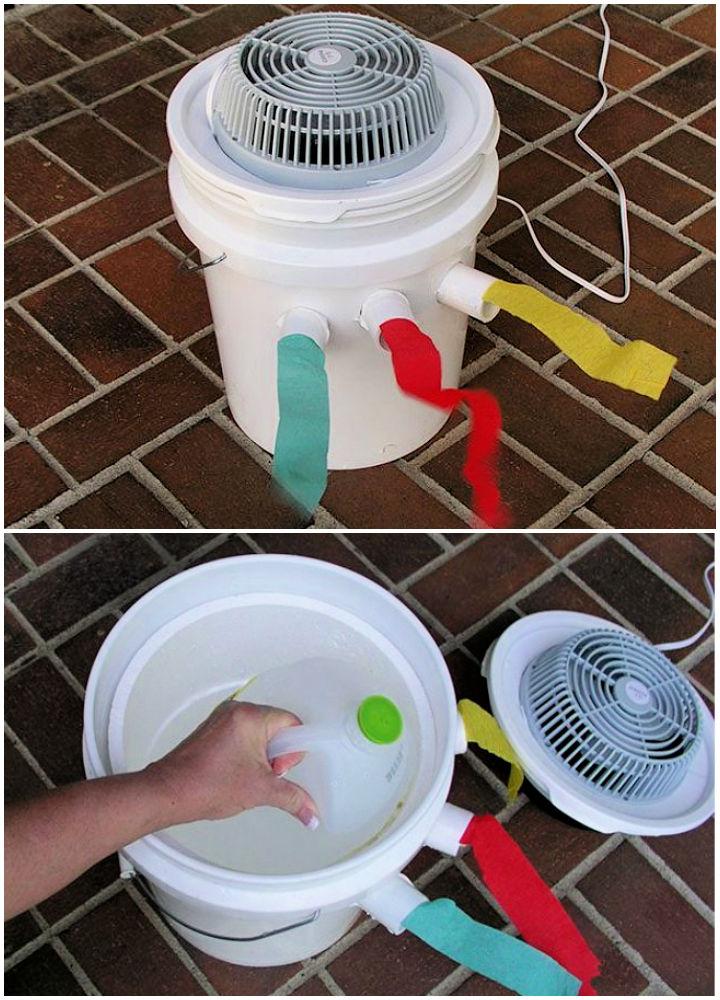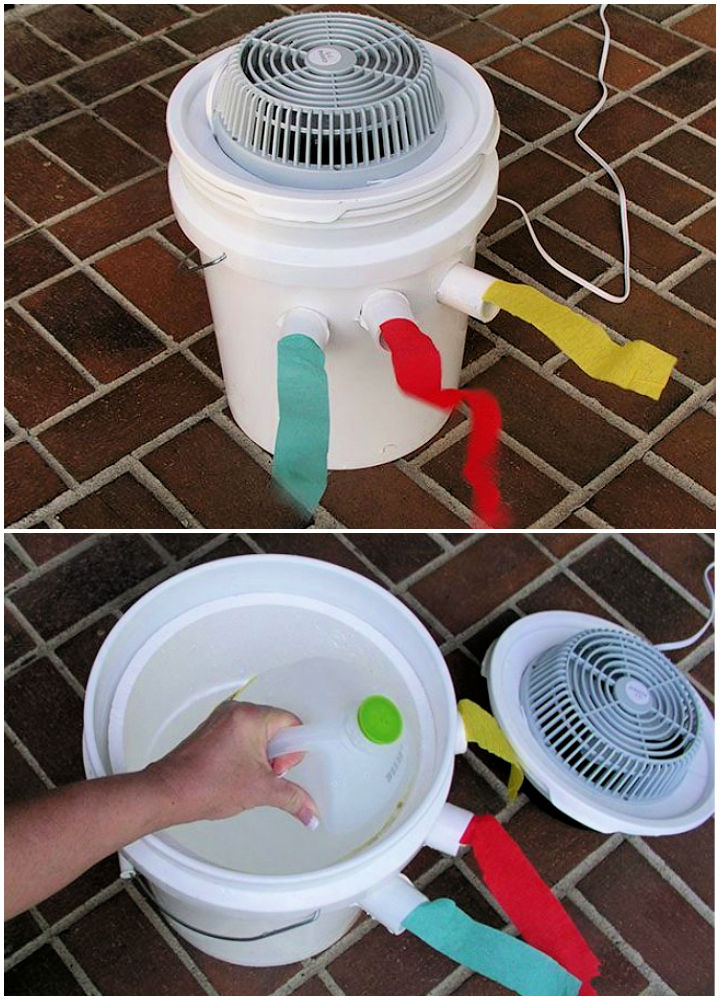 Don't lose your cool these summers, even if it looks inevitable! What if you chill without paying so much of the electricity bill? Well, that sounds really cool. Here, learn how to make an inexpensive DIY air conditioner with a few simple supplies and chill. bobvila
2. How to Make an Air Conditioner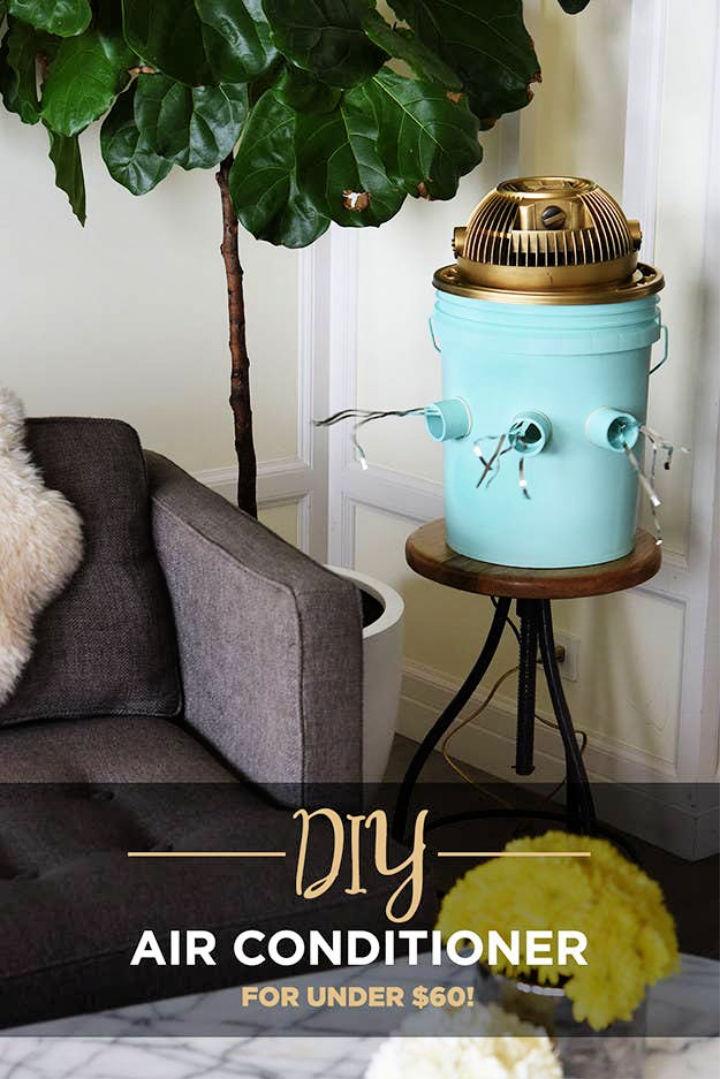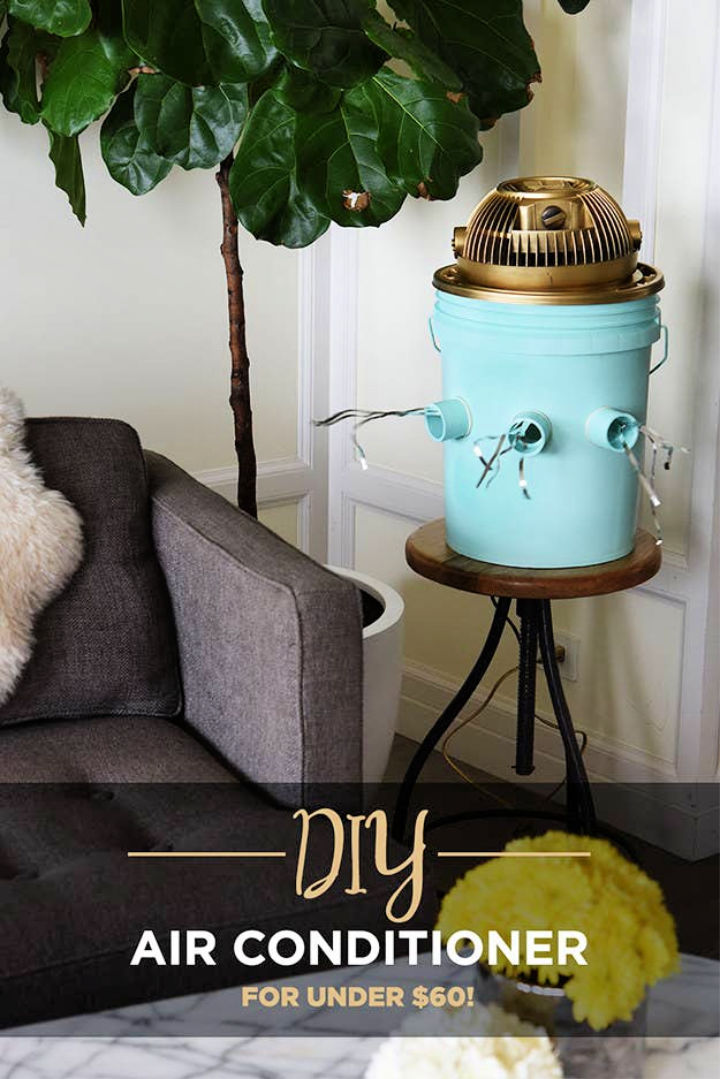 Keep yourself in the cool place by using this insanely cheap DIY air conditioner idea! And meanwhile, save on your electricity bill this hot season with this inexpensive air conditioner. You will need a table fan, bucket, bucket lid, PVC, spray paint, and hole saw for a drill to do this awesome project. buzzfeed
3. Homemade Air Conditioner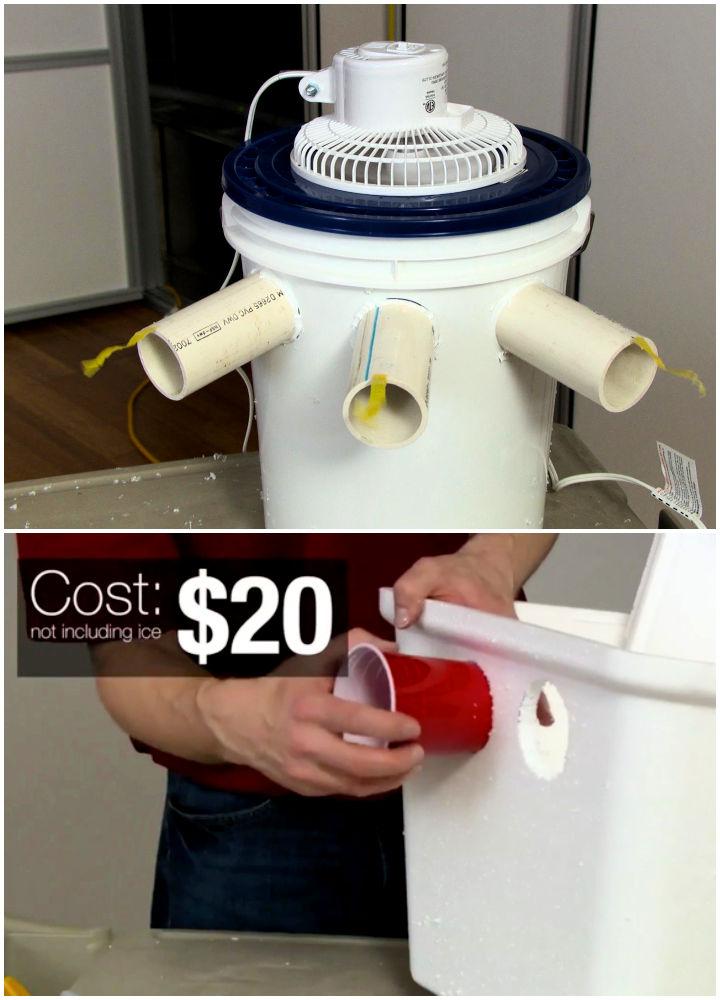 Certainly, nobody wants to feel the wrath of the sun in the form of scorching heat! Of course! Hence, check out this homemade air conditioner to enjoy even the summers. Grab tools like a drill, drop cloth, box cutter, PVC, buckets, and table fan to start off. businessinsider
4. Mini Desktop DIY AC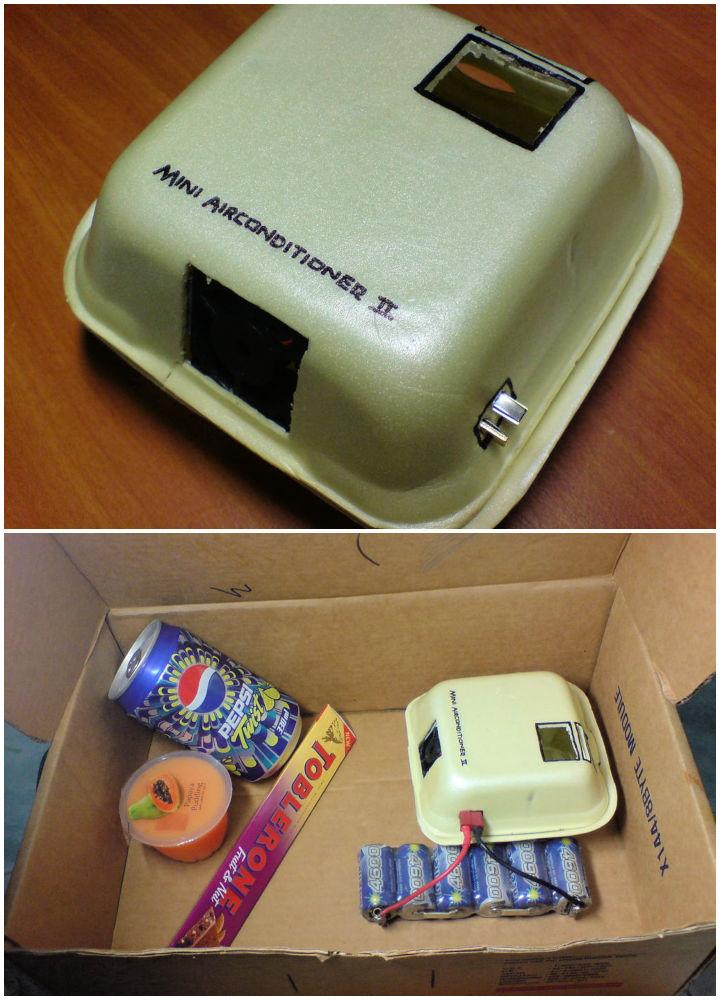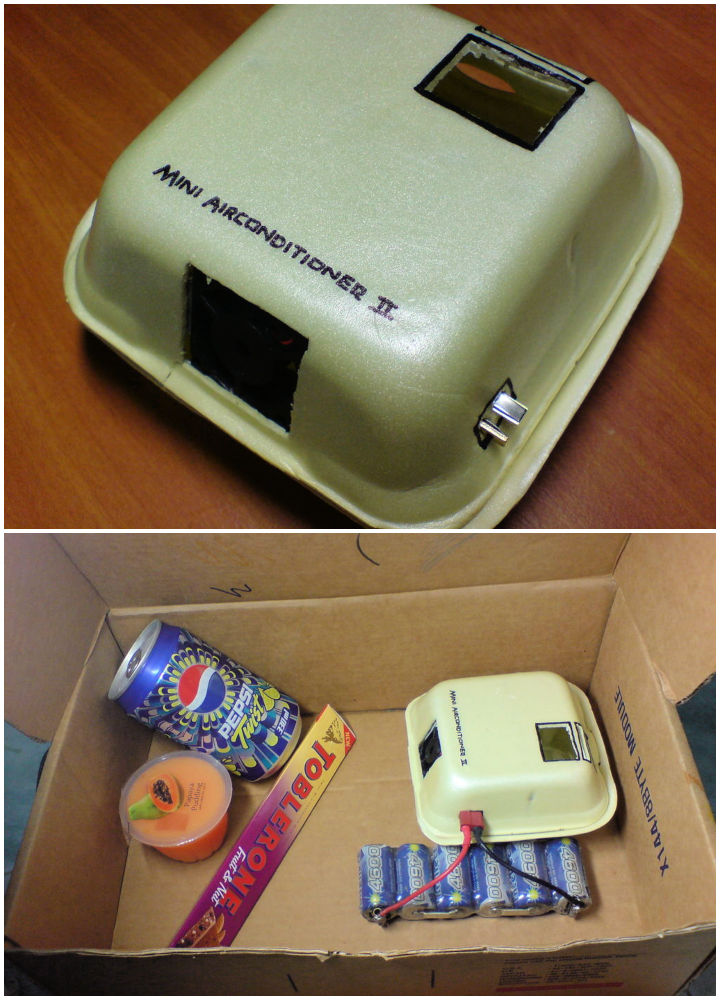 Cool yourself down anywhere you want to in this coming and anticipated hot burning season. The super low-priced and quick way of constructing this mini desktop DIY air conditioner. You will need simple items for this project, like a burger foam box, small exhaust, tape, glue, and lots of ice. instructables
5. DIY Air Conditioner For Only $20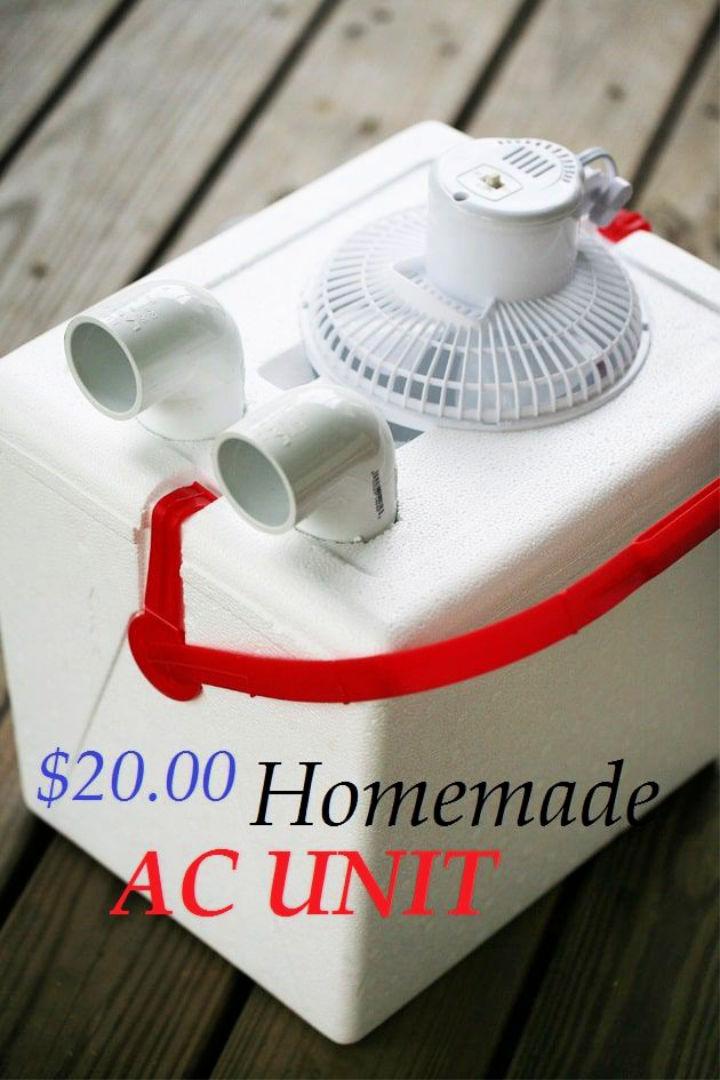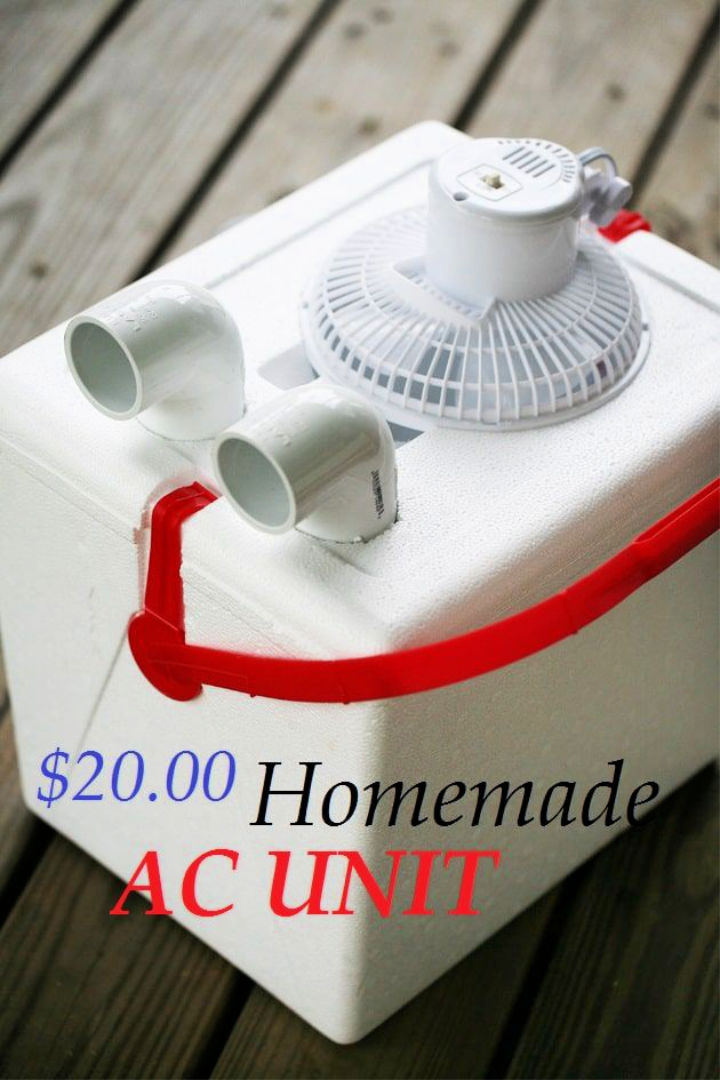 Construct this air conditioner only in 20 dollars and invest your spare money on something else. Yes! Now you can cool down your home cost-effectively. This budget-friendly homemade ac project needs supplies like a cooler, ice blocks, jug, PVC elbow pipes, and a sharp knife. awesomejelly
6. DIY Air Conditioner For Less Than $20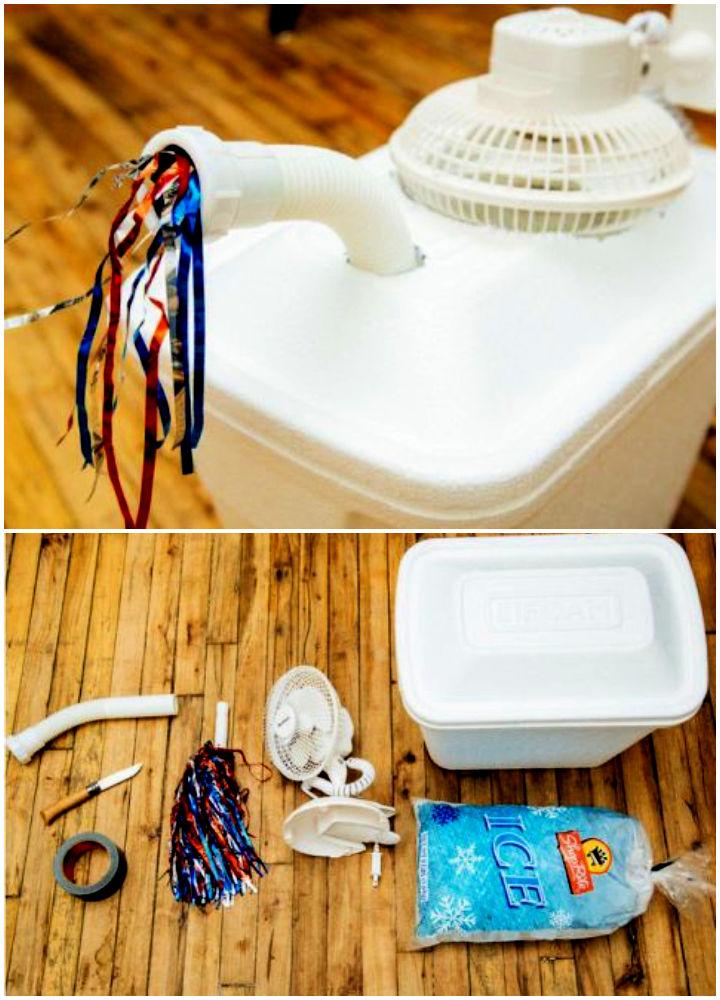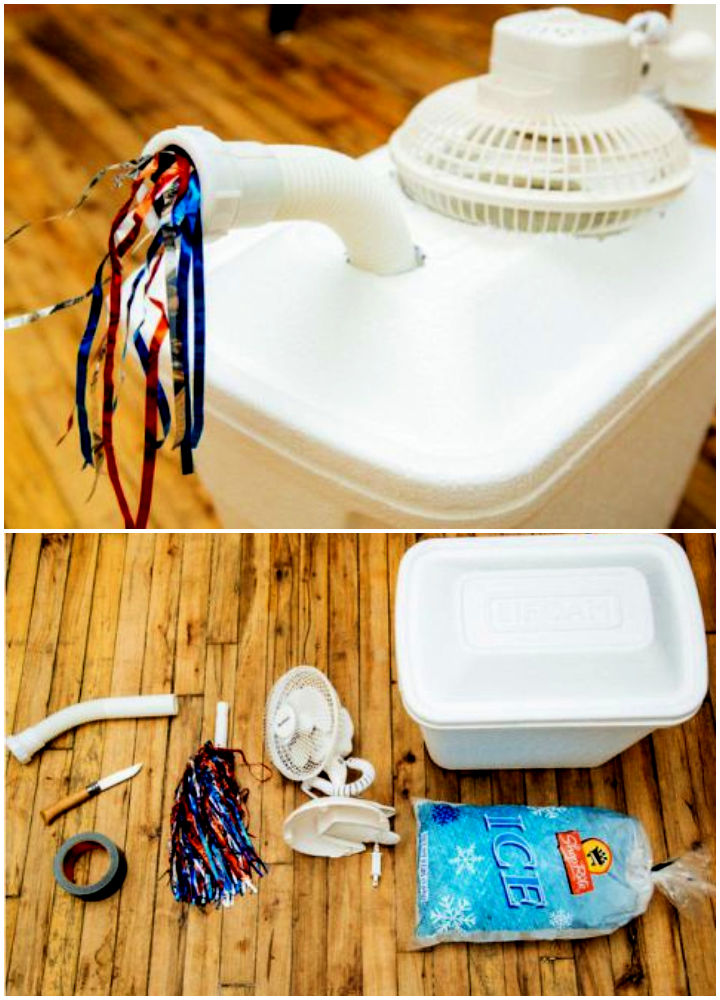 Is your air conditioner is broken down and the temperatures are anticipated to be on the rise these summers? The only way to get rid of the hotness in a budget-friendly way is to construct this DIY air conditioner. It will cost you less than 20 dollars. Isn't it amazing! Let's make this DIY fan air conditioner, countryliving
7. DIY Tent Air Conditioner – Solar Powered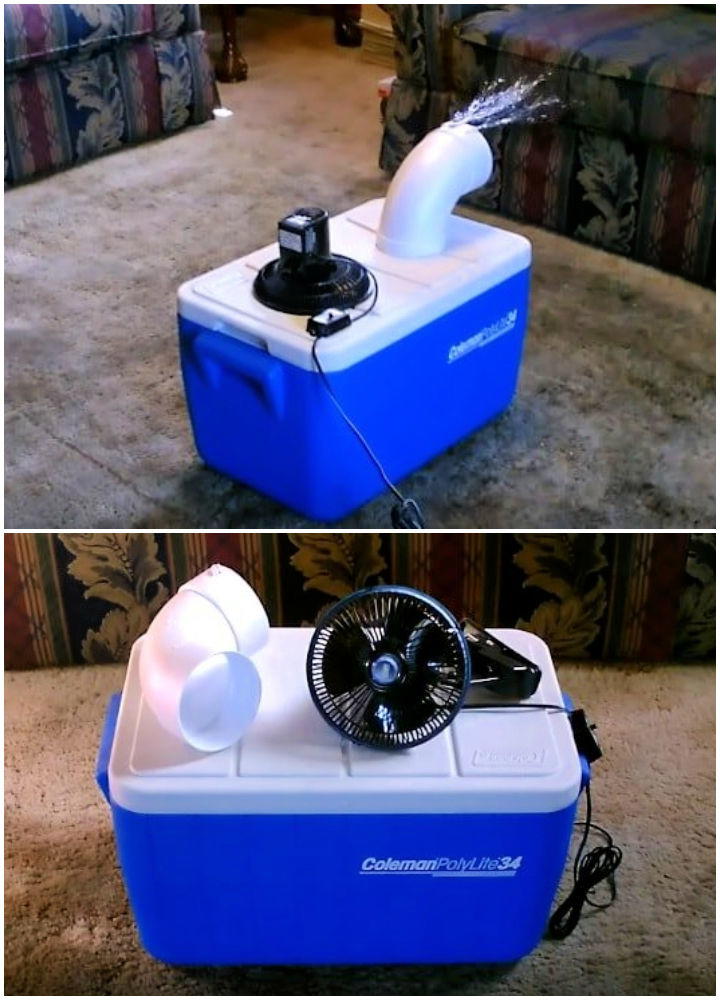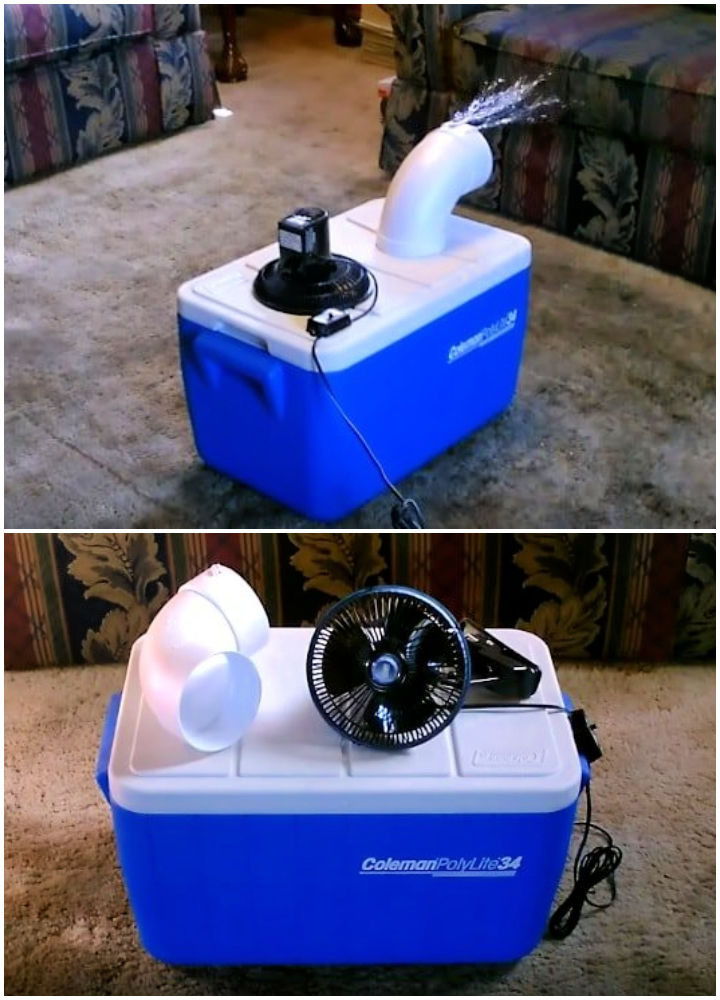 The most genius way is to run the air conditioner with solar energy. Don't spend your hundreds of dollars on a portable camping air conditioner. Rather, make one for yourself! It's all fun, easy, and quick to construct one. Try your hands on this small portable air conditioner for camping! campinghabits
8. DIY Air Cooler OR Heater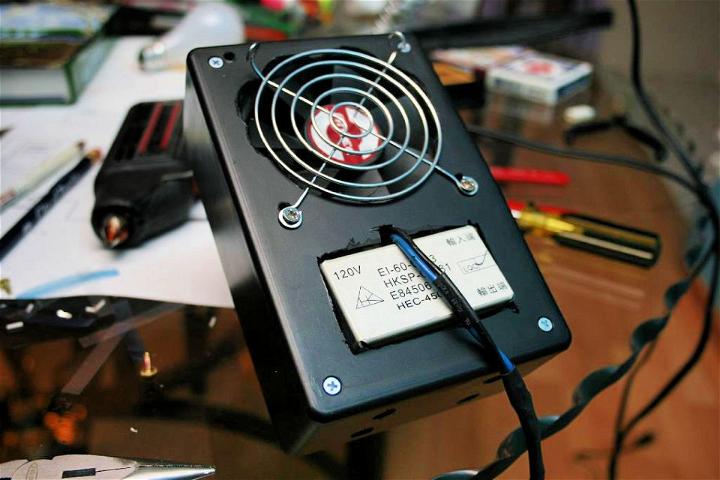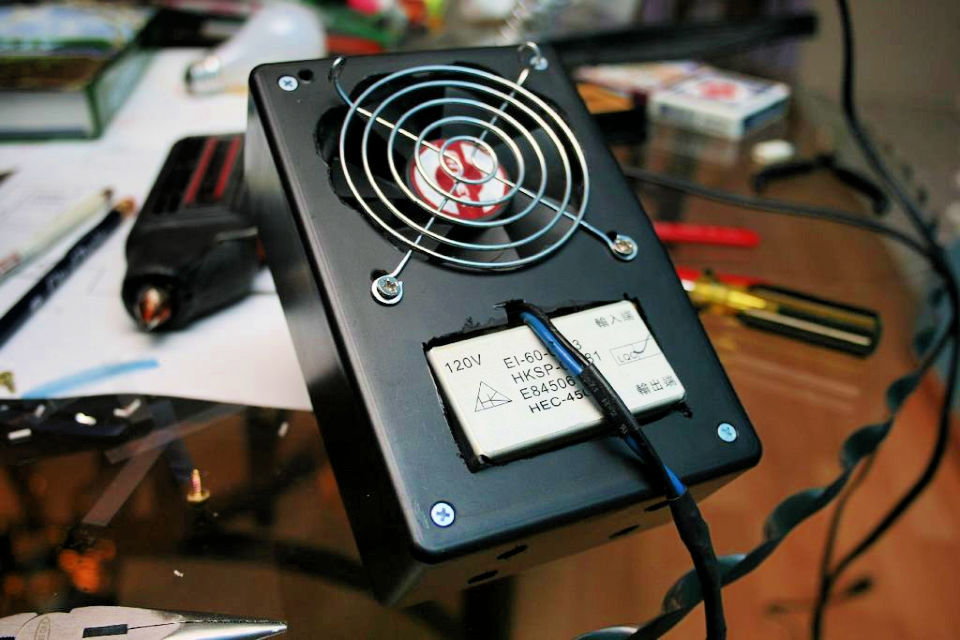 Check out this super amazing heater cum air conditioner. The two in one project! That can keep you cozy in all the chilly months and keep you chilly in all the cozy months. It is a super fabulous project to be used for the whole 12 months. instructables
9. Handmade Air Conditioner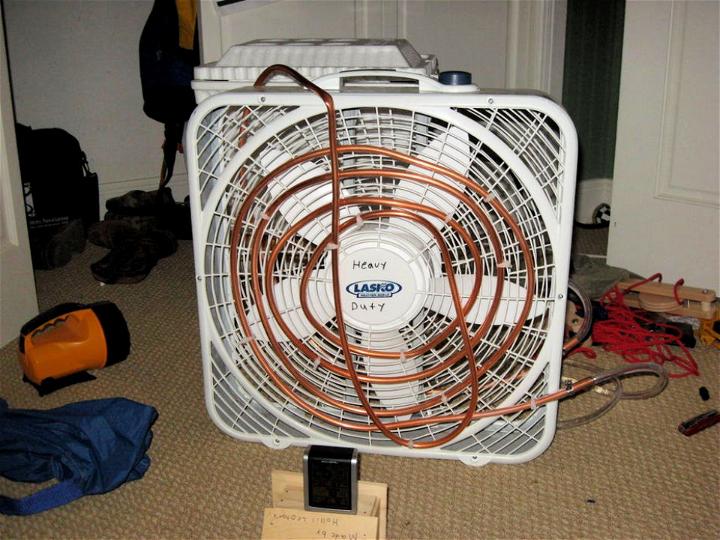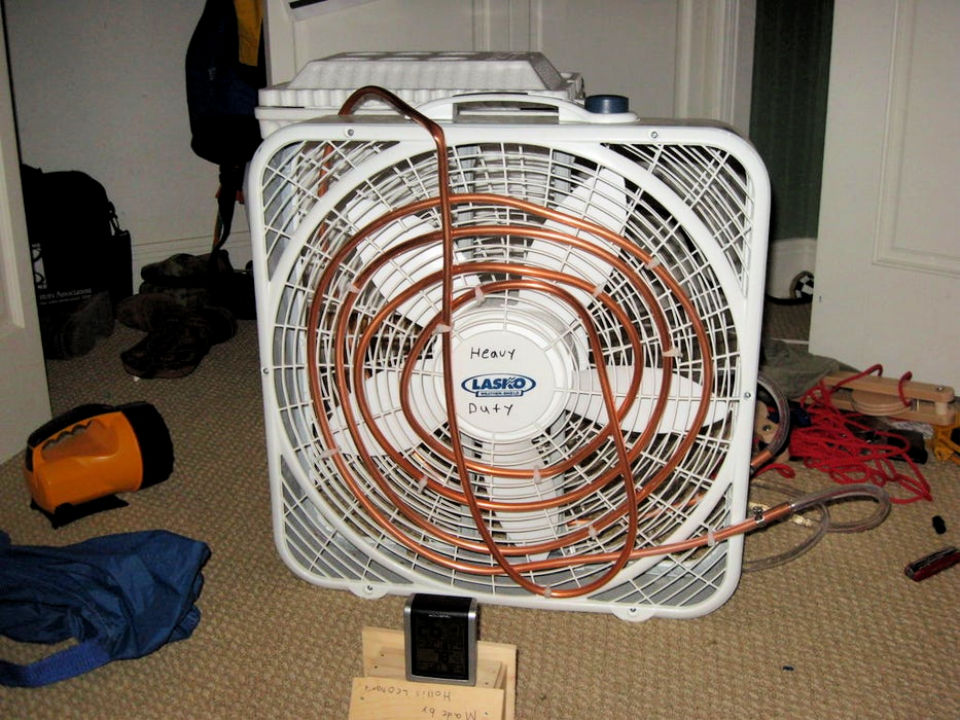 Ever think of making an air conditioner at home? Purely handmade, just mindfully using the supplies you might already have? You will need a few simple supplies that can already be at your home like box fan, screwdriver, scissors, knife, PVC pipe. Try this homemade air conditioner without ice! instructables
10. DIY Solar Evaporative Cooler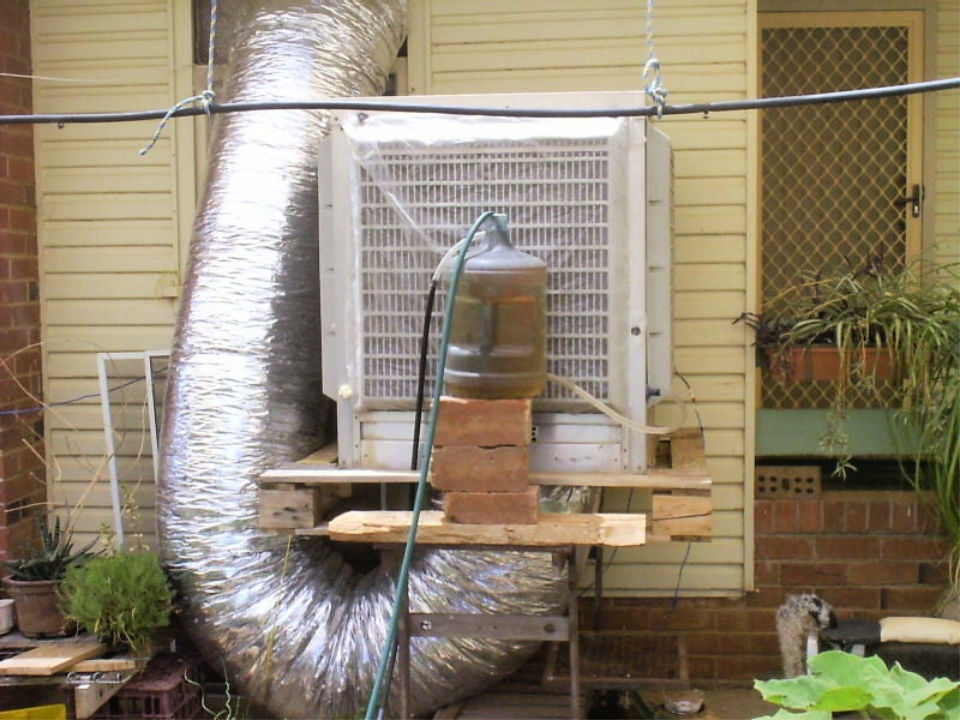 How about using the power of the sun to keep your home cool; sounds amazing! Right? With Instructables, learn how you can make a solar evaporative air conditioner at home. Along with fan and pump, you will need bendy shiny stuff, wiring, water, PVC pipe, bucket, drill to accomplish this project. instructables
11. DIY Bucket Air Conditioner for Camping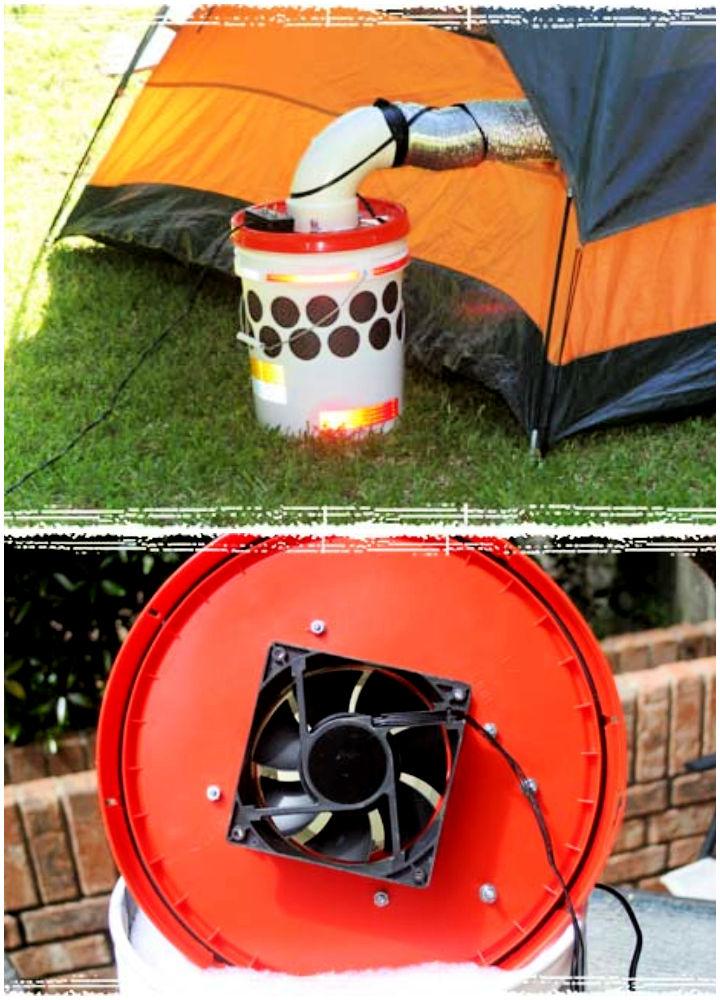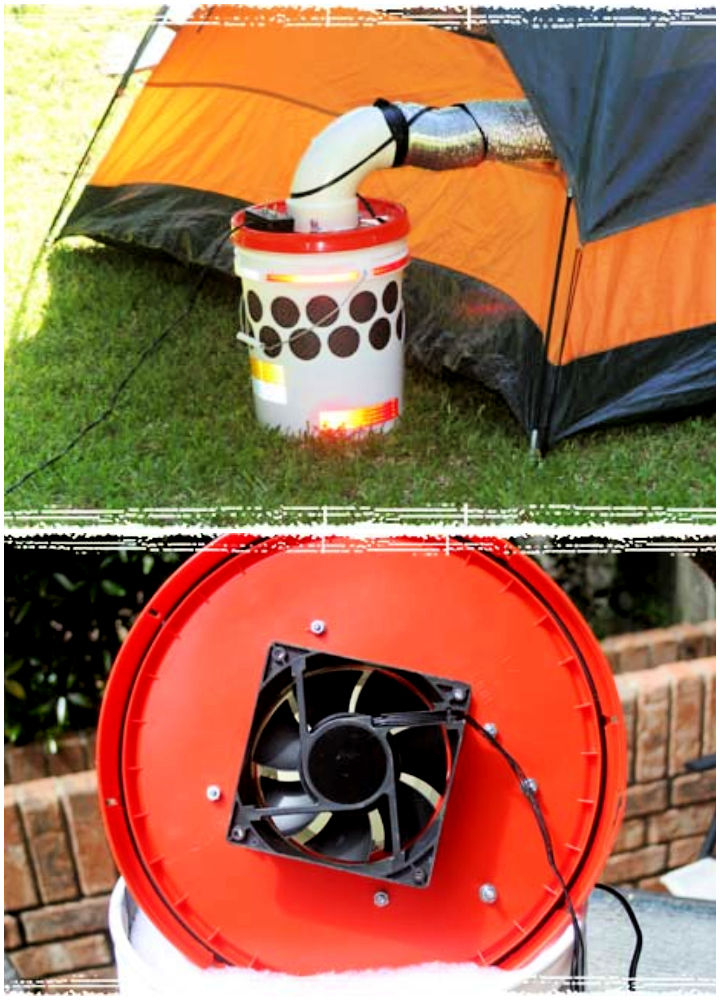 Don't throw the empty gallon buckets from now on! You can make some best use out of them. Build this bucket air conditioner that can be used for camping or other purposes. A few tools and some supplies needed, and you are good to go. Get the technical details for this cheap air conditioner. offgridsurvival
12. Make Your Own Tent Air Conditioner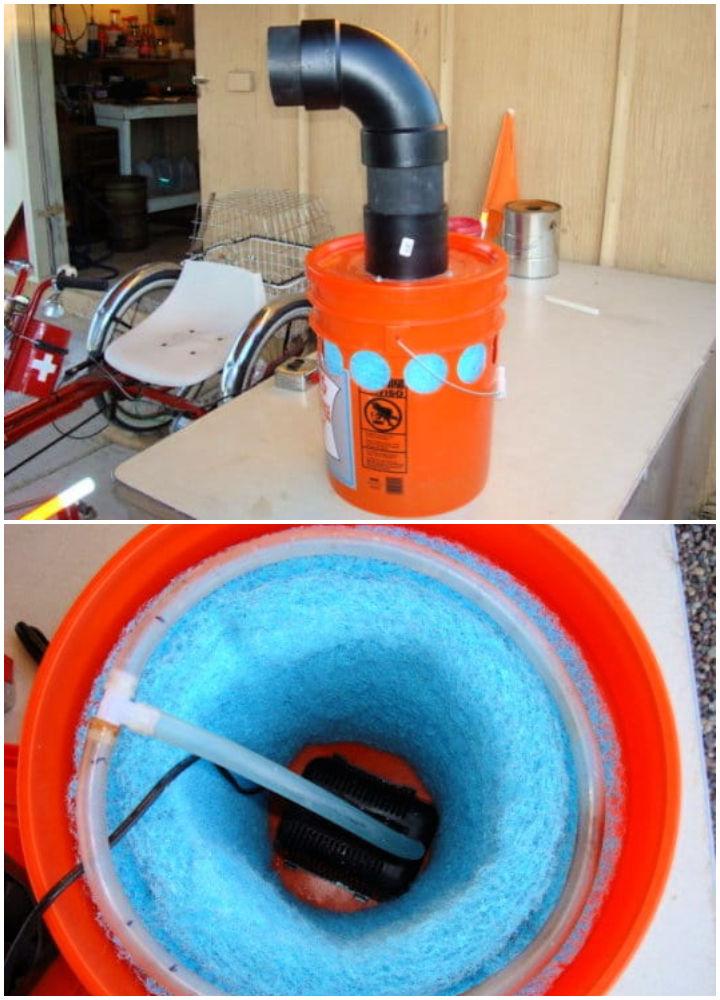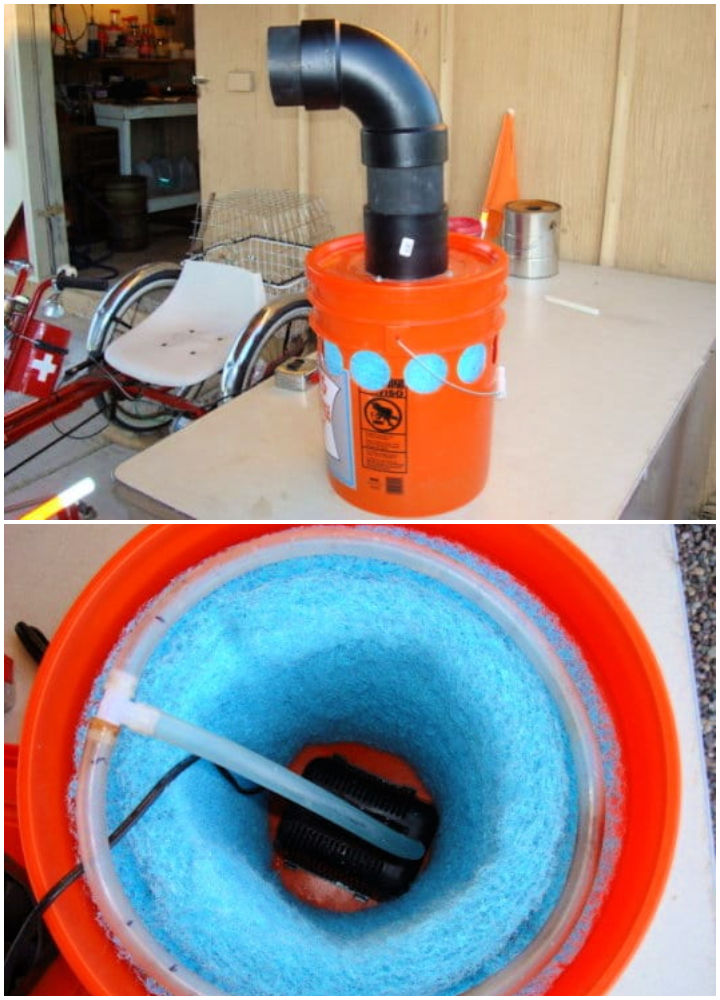 Tent air conditioners are amazing inventions! How about inventing one at your home? Just follow the instructions and make a top-notch tent air conditioner by yourself. Be the "cool" talk of the town with this superb tent DIY air conditioner. thetentairconditioner
13. How to Make a Portable Air Conditioner at Home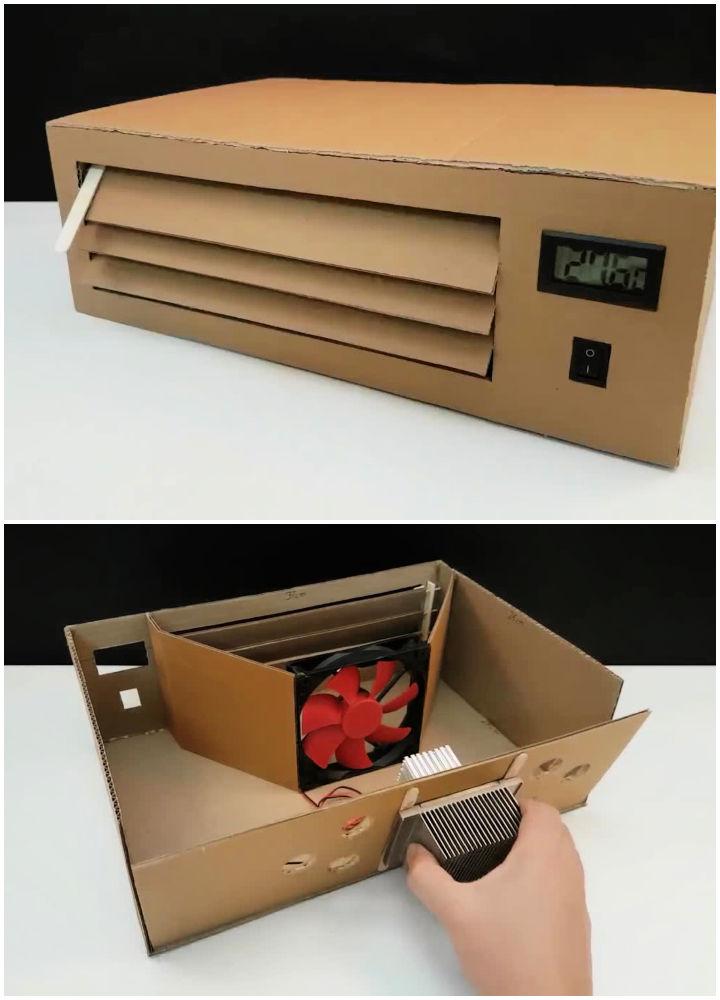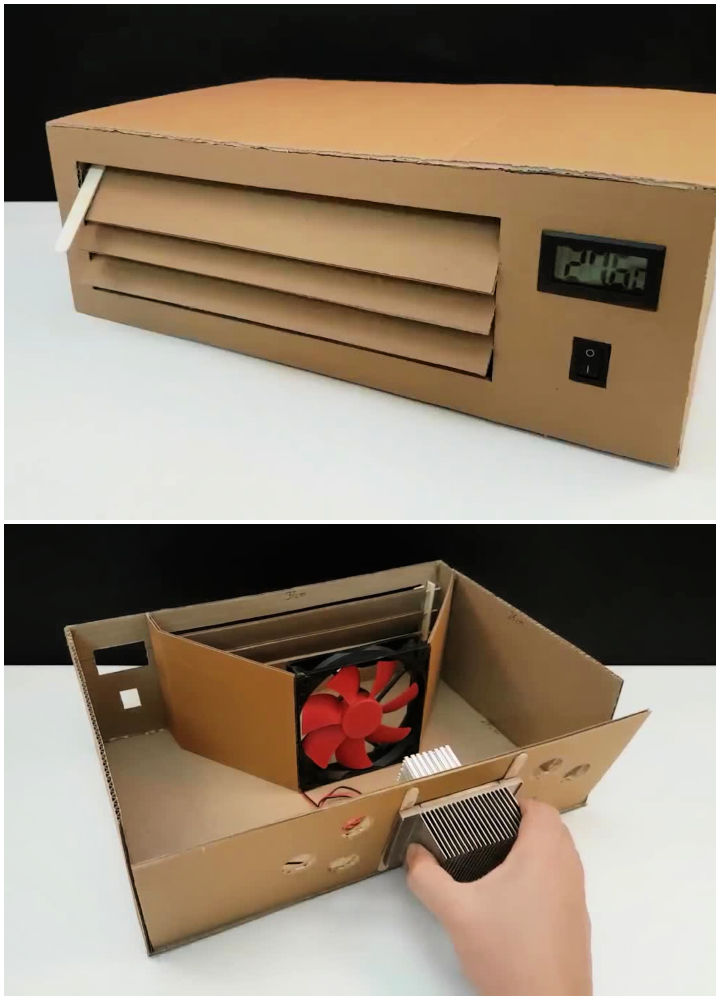 Learn how to make a portable air conditioner at home. Just watch the video tutorial to accomplish the project, all in ease. This air conditioner will not only be durable but can also save your many dollars you were flashing on your electricity dues. youtube
14. Make Powerful Air Cooler At Home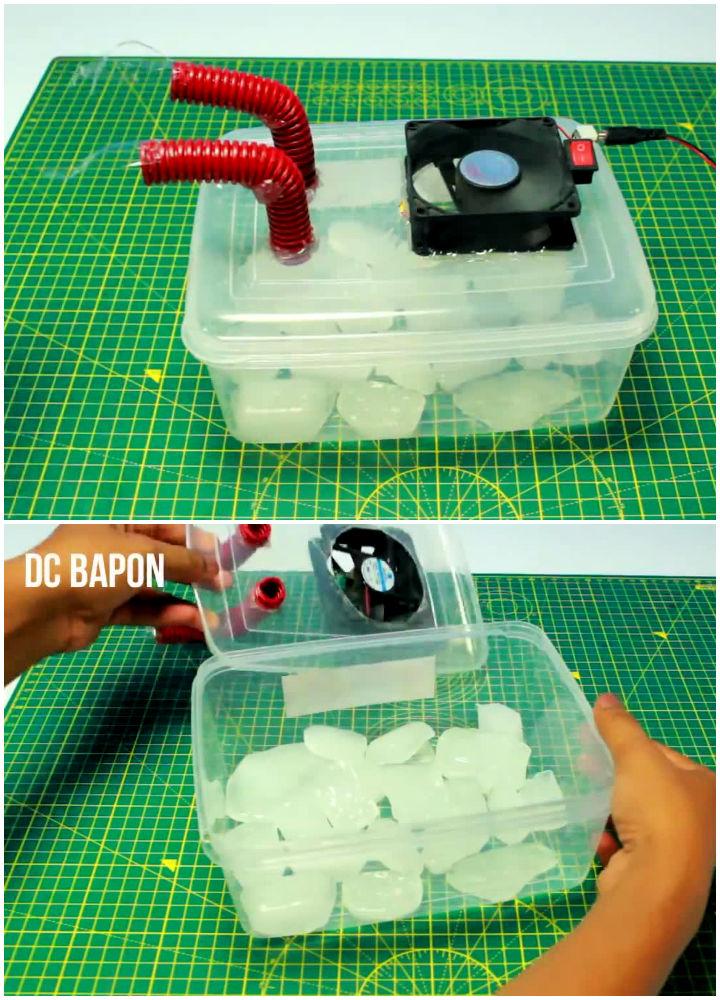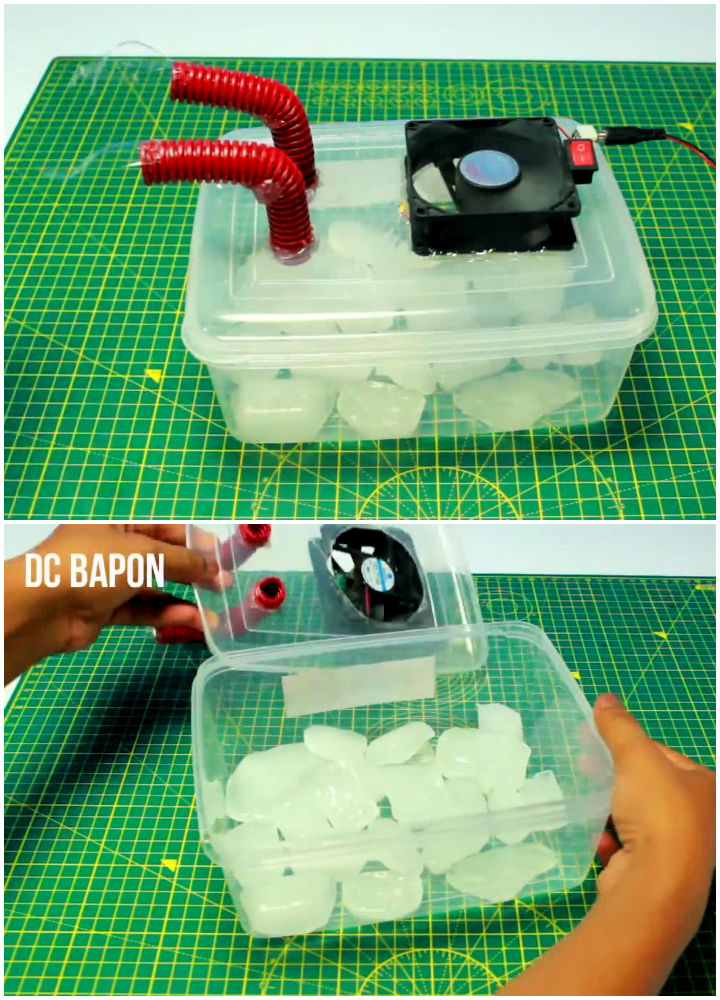 Just with a plastic box, ice cubes, CPU fan, and PVC pipes, you are all able and set to make this powerful air conditioner at home. Have you ever thought, making DIY air conditioners will be much simple? If not, then give this project a quick shot! youtube
15. Homemade Portable Air Conditioner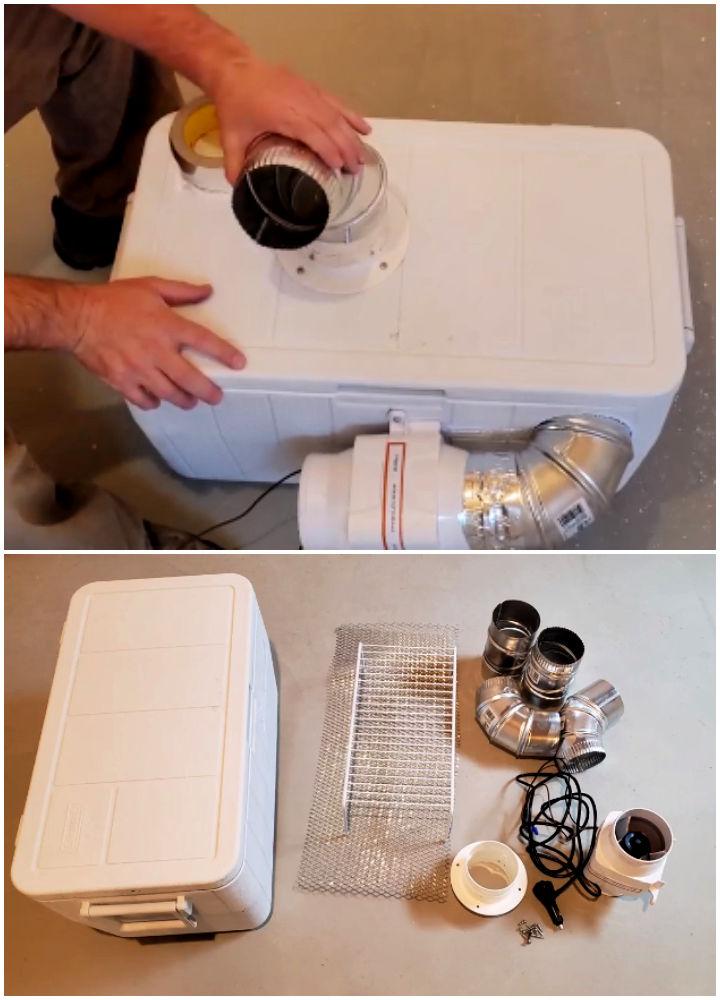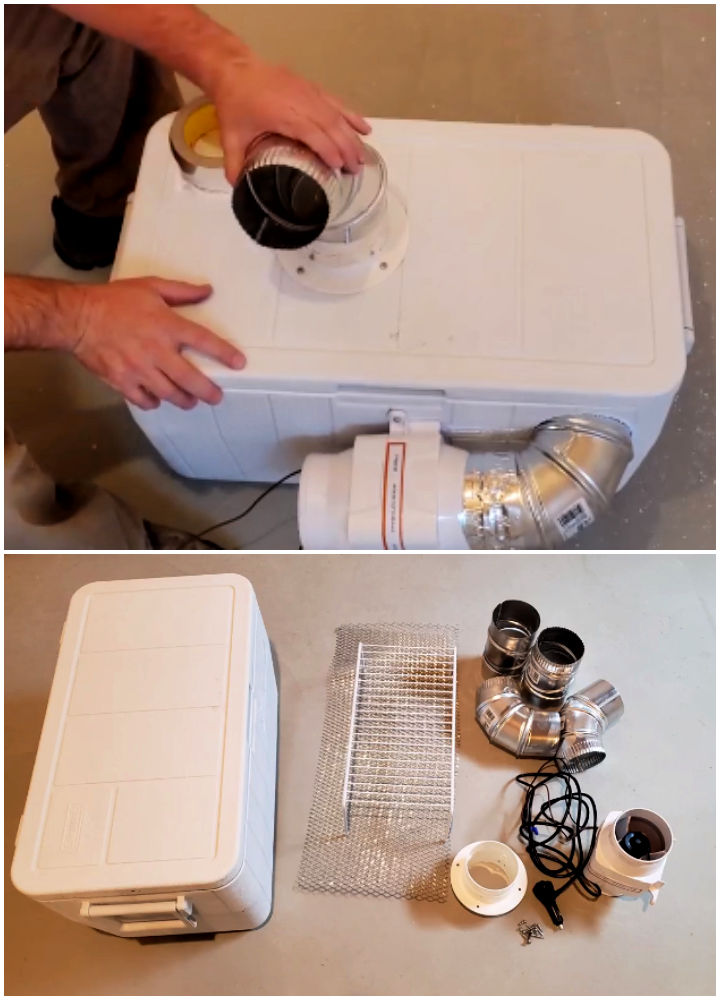 Who doesn't feel hot and still think at least twice before FREELY turning on the AC? Hence, enter this budget-friendly project for the rescue. Check out how you can perfectly make this homemade portable air conditioner with few simple supplies. youtube
16. Best DIY Portable Air Conditioner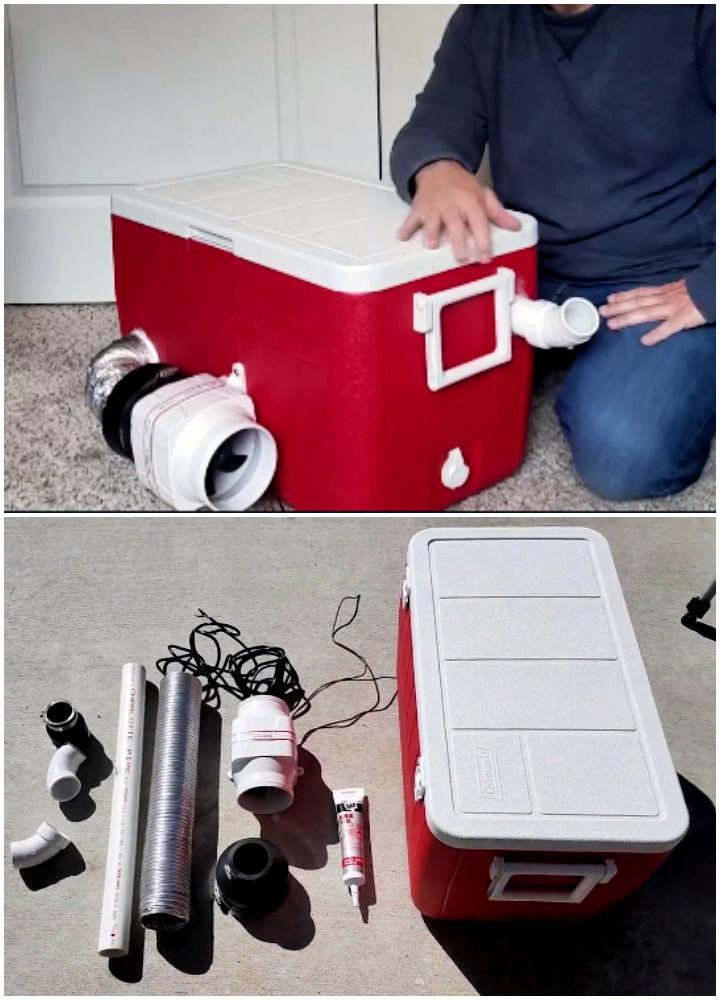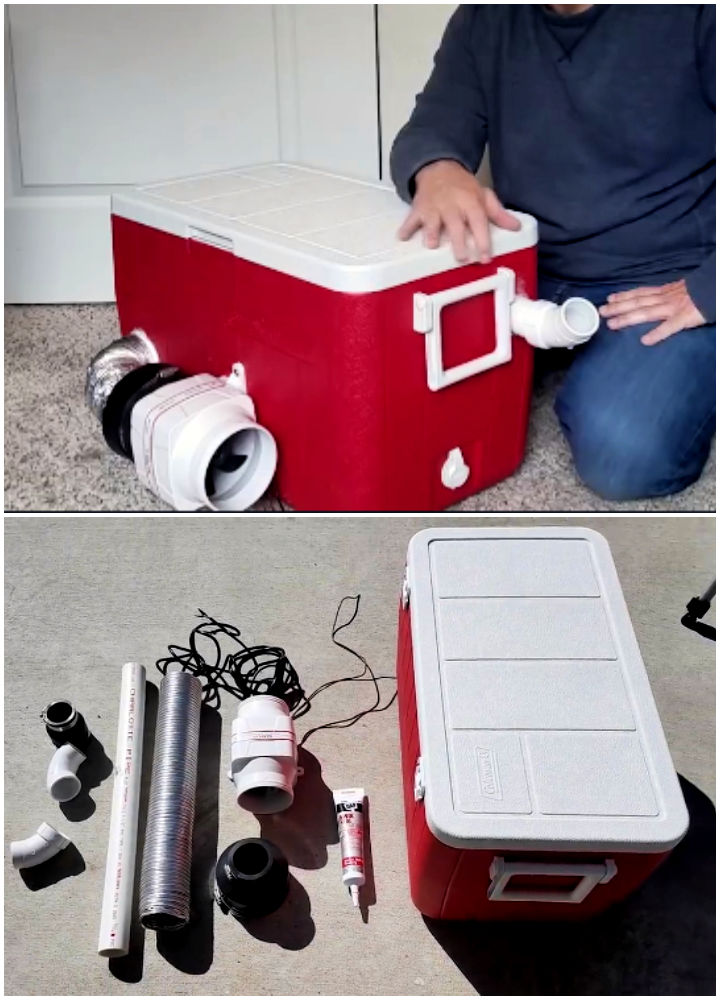 Inspired much by the wave of DIY air conditioners? Find out how amazing you can make a portable air conditioner unit at home in the link below. Keep your house all cooled and your wallet full of cash! You will need glue, bottle freezer, fan, ice cubes, PVC pipe, nuts, drill, and screws to complete this ac unit project. youtube
17. How to Turn Your Fan Into An Air Conditioner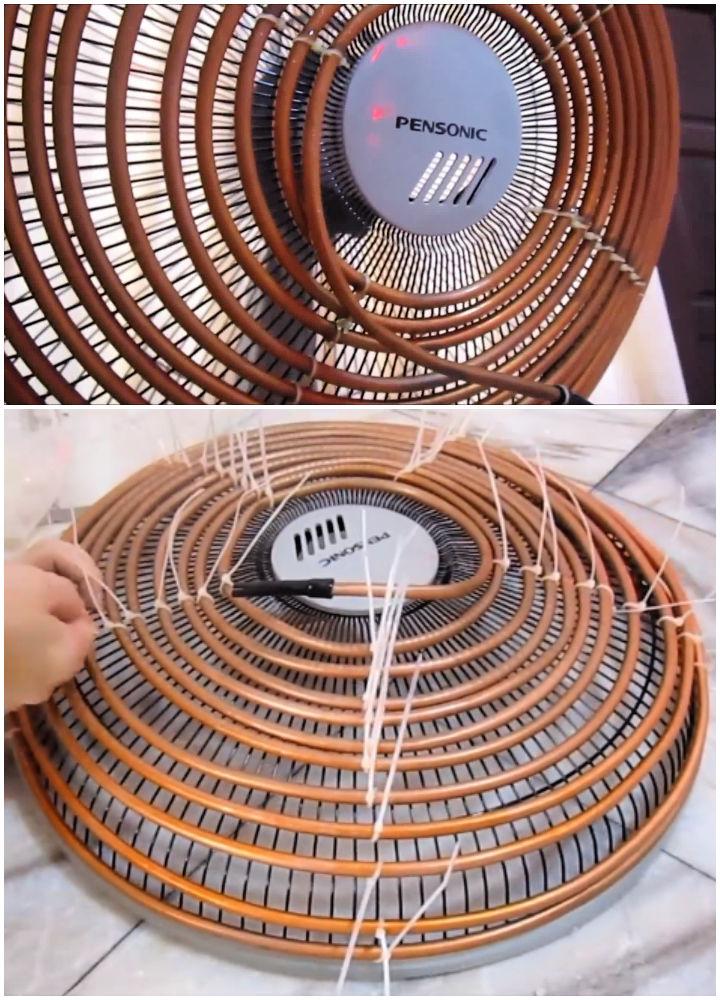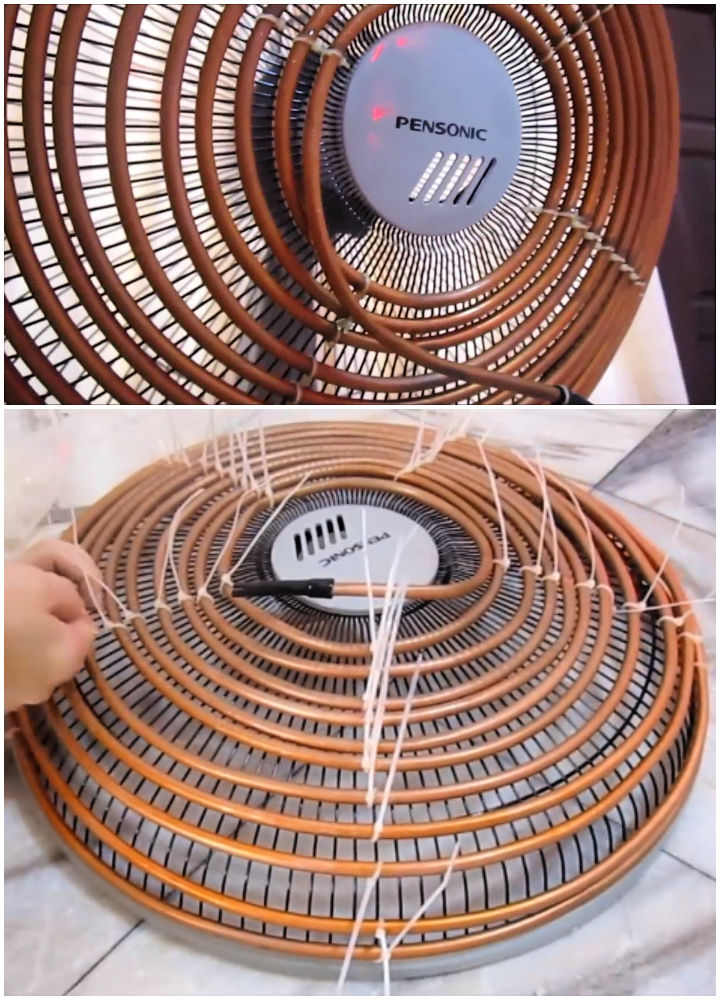 Check this out! You can turn your simple pedestal fan into a fully functioning air conditioner! No kidding! It's a genius way of making an air conditioner at home. Also, you will save your money by cutting off the prices of bills. youtube
18. How to Make Mini AC at home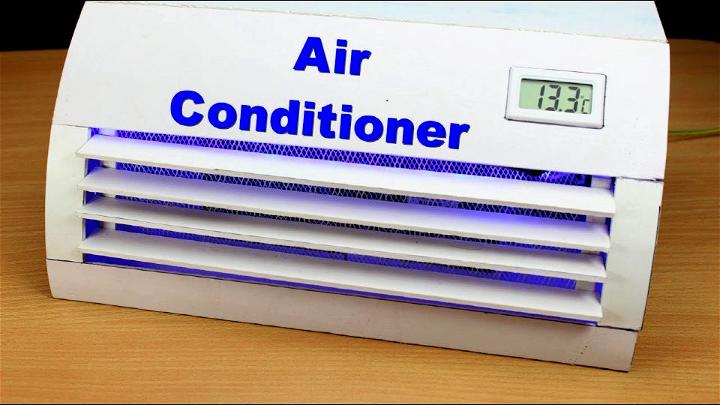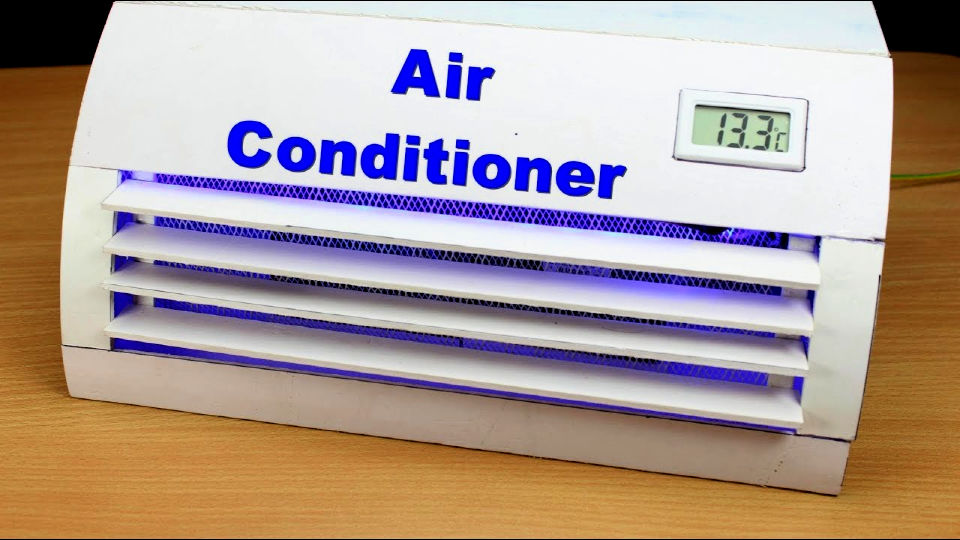 Family gatherings in summers? Well, stop panicking! Also, if you are wondering how you will manage your guests in this hot season. You can now make your own mini AC at home, that will offer the same chilly throw that a commercial Ac does. Hit the link below to know HOW! youtube
19. DIY Air Conditioner Without Ice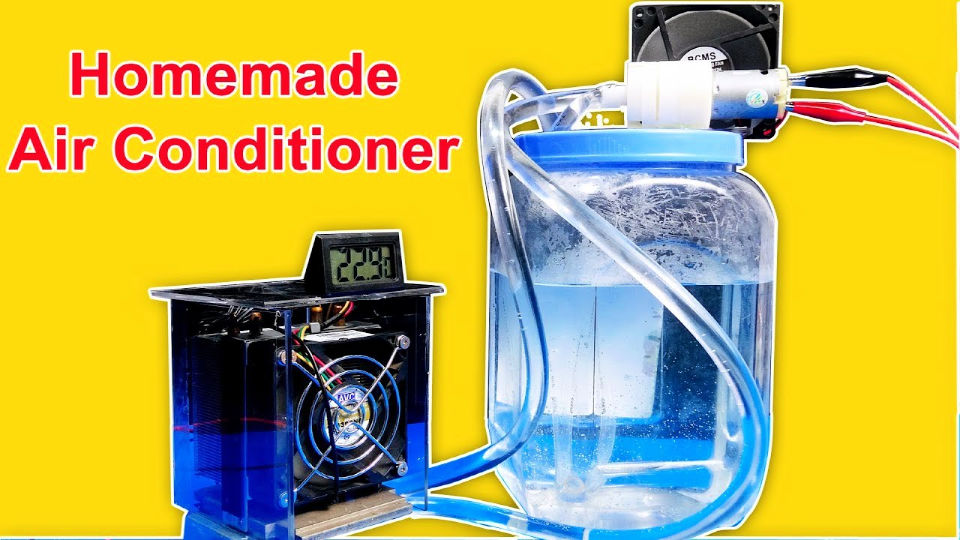 Not every air conditioner demands ice! You can also use your AC without ice too. It will provide you with the same chilly throw as does the iced air conditioner. Head over to the tutorial and get ready to surprise the visitors with your homemade air conditioner without ice. youtube
20. Air Conditioner With Ice and Fan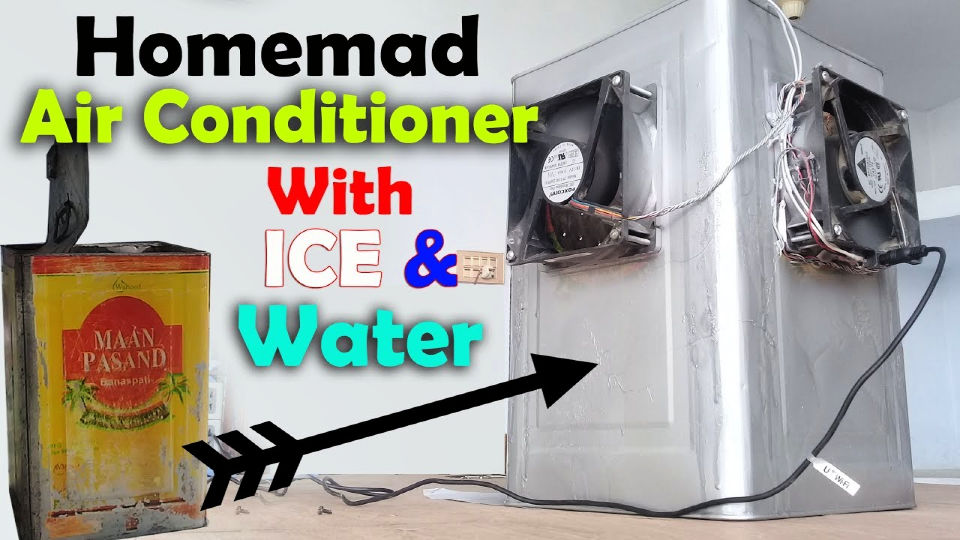 Well, now you can use your wasted items into producing a brand new DIY air conditioner. For this project, you will use materials like ice, fan, tin box, wires, PVC pipes, and you are all ready to invent something cool to cool off your house with. youtube
21. Make Air Conditioner At Home Using Plastic Bottle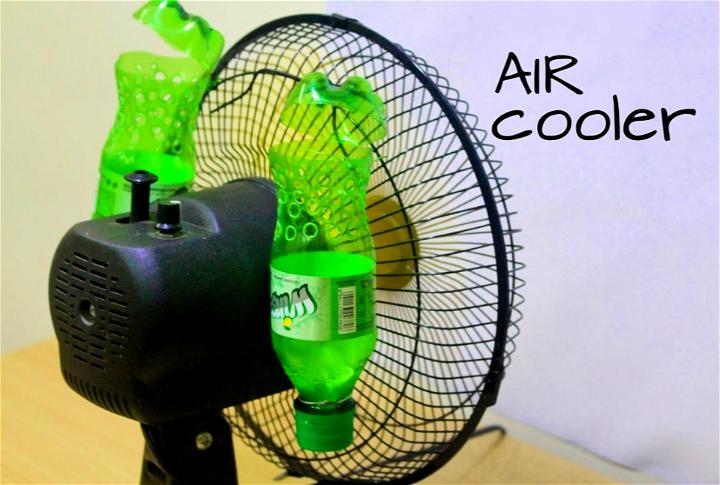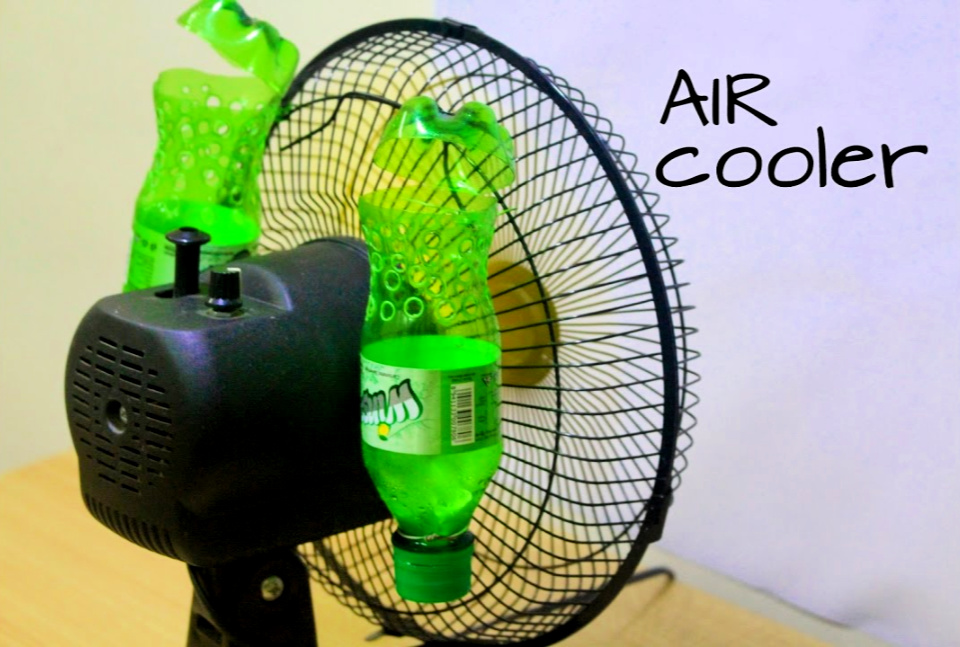 Next time when you buy 1.5 liters of coca cola or sprite, don't throw the empty bottles into the dustbin. Here, presenting you something different to cool down your house with. Watch out the tutorial to construct a reliable air conditioner with plastic bottles. youtube
22. DIY Peltier Air Conditioner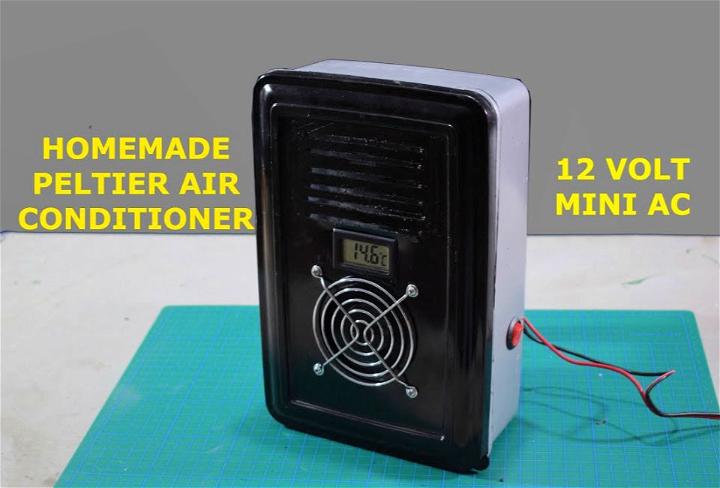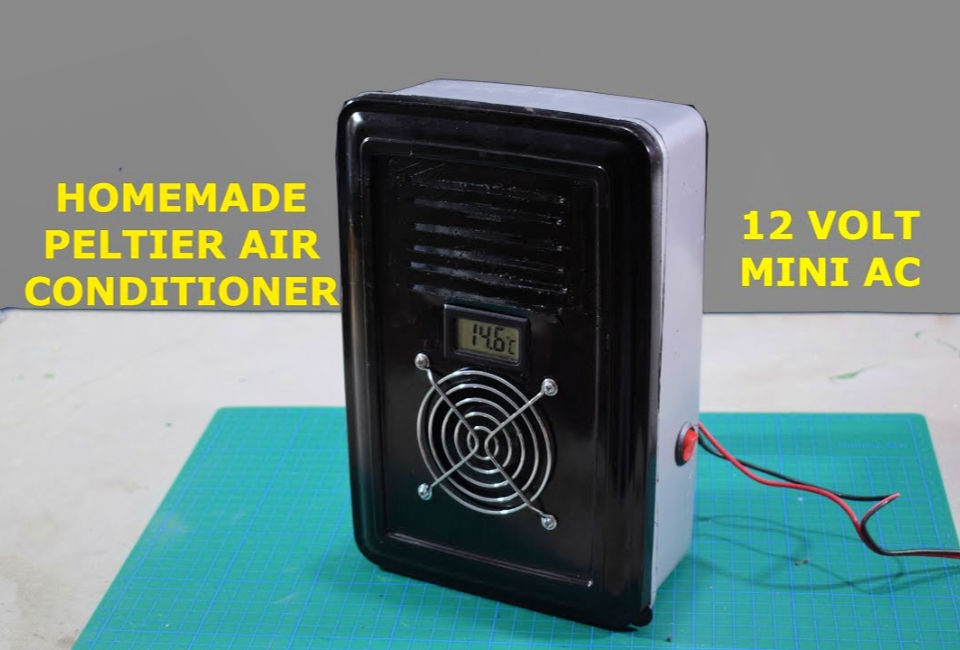 Now you can make a Peltier air conditioner easily at home. That is subtle enough that no one can even make a difference whether you purchased it from the commercial store or made it yourself. Let people wonder while your pocket gets a good breath and try this battery powered air conditioner! youtube
23. $100 Homemade Air Conditioner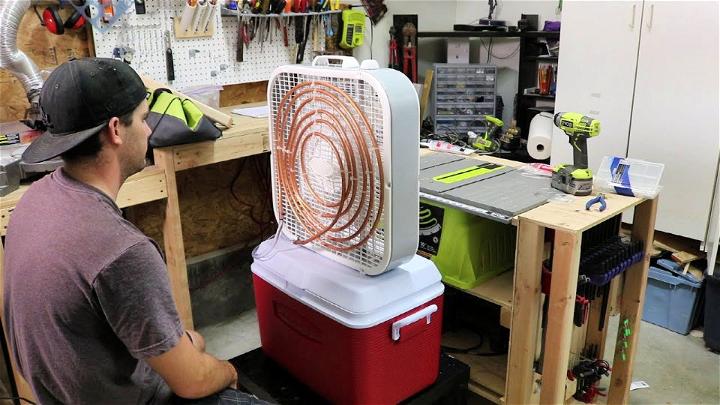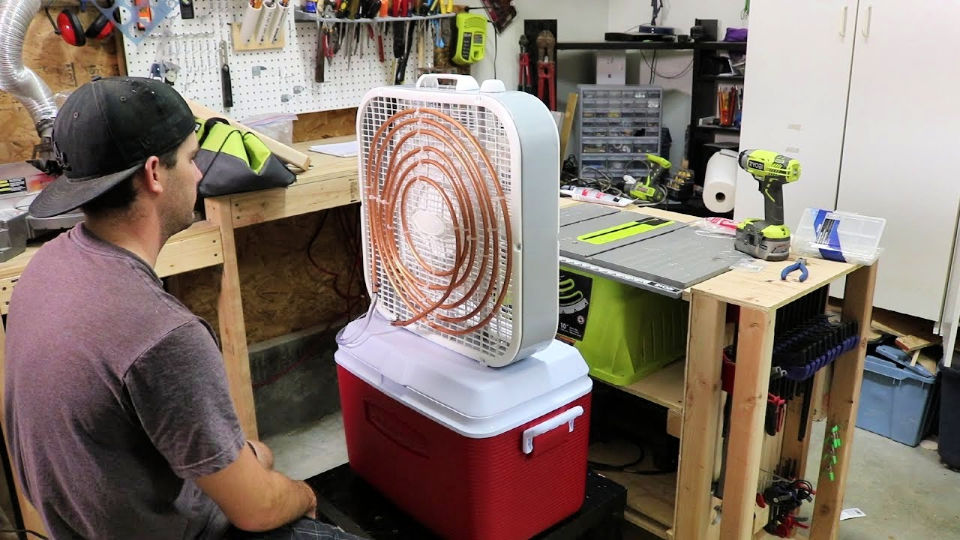 That's right, a homemade DIY air conditioner in just $100. Save the cost of buying and then save the cost of paying the heavy dues. All you need is a conditioner, box fan, water pump, and some tubing. You just have to be fast at making available the frequent ice. youtube
24. Recycled Styrofoam Air Conditioner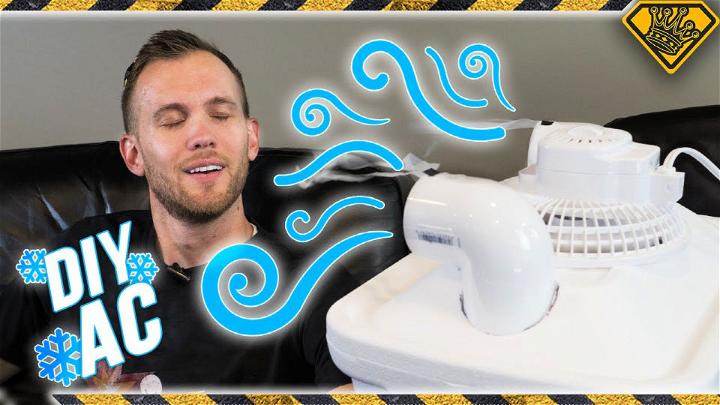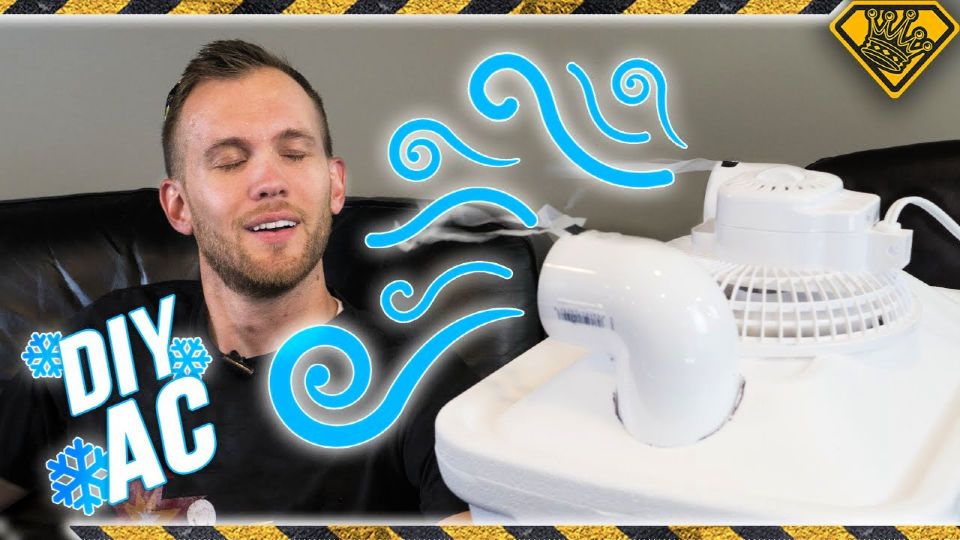 What if we tell you that you can make an absolutely functioning recycled Styrofoam air conditioner? Pick up a fan, about 2 dryer vents for angling the air! Head over to the video tutorial below to walk through the entire steps. youtube
25. Cheap DIY Homemade Air Conditioner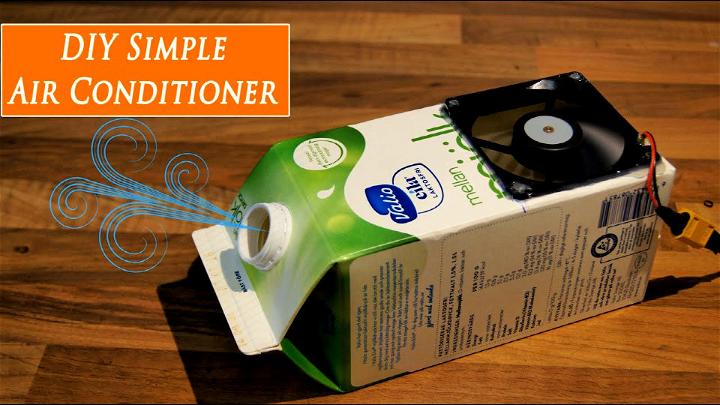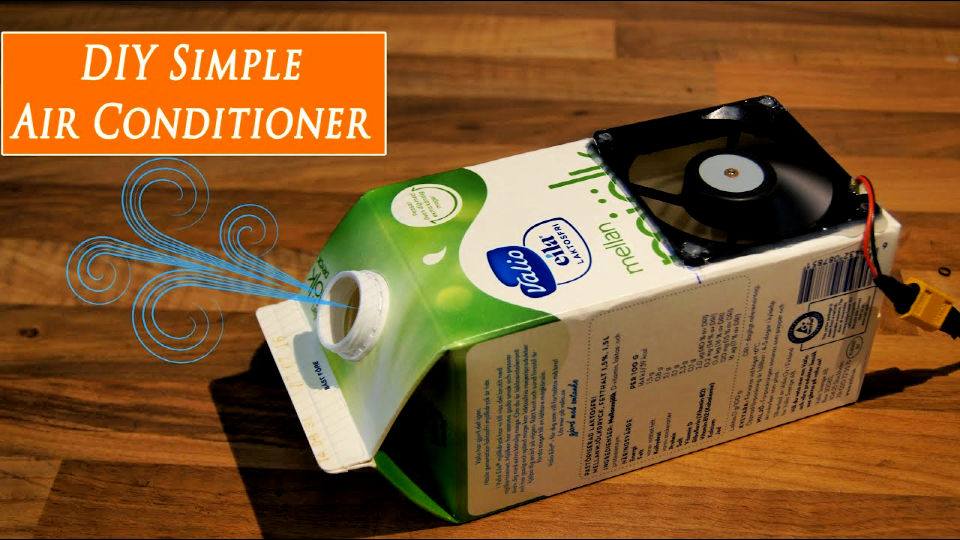 We bet you would have never even thought about putting up for a DIY air conditioner with such insanely cheap supplies. It is literally made using a container, a computer fan, 12V ac adapter, knife, hot glue gun, and ice. You can try this battery powered air conditioner here! youtube
Most of us already have these supplies lying around in the house! Like an empty container or a dryer vent, so these 25 inexpensive DIY air conditioners are actually pretty mind-blowing! They can help you a lot with your heavy dues and hot weather in the summers. While at the same time, enjoy something so usable, functional, and highly affordable by just using the mind a bit differently. That's what we call an absolute win-win.