Garages have traditionally been seen as a place to store cars and other items that don't quite fit inside the house. However, with a little bit of organization and some creative design, your garage can be turned into an amazing workspace! In this blog post, we will share some smart ideas on how to turn your garage into the perfect place for tackling DIY projects or simply getting some work done.
The Basics – Make Sure Your Garage Is Clean And Organized
The garage is one of the most versatile rooms in your house. It can be a place to park your car, store your tools, or even serve as a workspace. If you're lucky enough to have a garage, then you know how important it is to keep it clean.
A good place to start is by getting rid of anything you don't need or use anymore. This will give you a blank slate to work with and help you visualize how you want to use your space.
Additionally, be sure to regularly sweep and mop your garage floor. Maintaining a clean garage will prevent dirt and grime from building up over time, keeping your stuff in great condition and saving you money in the long run. In addition to keeping your garage clean, you'll also want to make sure it's well-organized.
Plan Your Storage Space Carefully – Use Every Inch Of Available Space To Store Tools And Materials.
It's important to make the most of your garage space, and one way to do that is to invest in some quality storage solutions. By doing this, you can design your dream garage setup and create a workspace that is functional. Here are some smart ideas on how to do this:
Wall-Mounted Shelves: One way to maximize your garage space is to use wall-mounted shelves. This will give you more floor space to work with and also help to keep your workspace organized. You can use these shelves to store tools, paint cans, or any other items that you need easy access to.
Cabinets: Another great storage solution is installing cabinets. This will give you a place to store larger items such as power tools or gardening equipment. Plus, it will help to keep your workspace looking neat and tidy.
Pegboards: If you're looking for a more creative way to store your belongings, consider using pegboards. Pegboards are great for hanging tools, or other items that you need quick access to. Plus, they add a bit of personality to your garage workspace.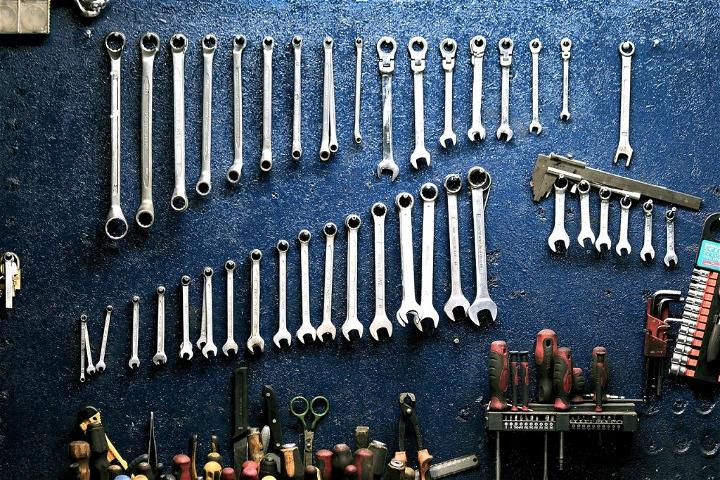 Bins: Bins are great for storing things that you use less frequently. Labeling your bins will help you stay organized and know exactly what is in each bin. This is a great way to store seasonal items or holiday decorations.
Hooks: Hooks are great for hanging things up so that they're out of the way. They're also great for keeping things organized so that you can find them easily when you need them.
Racks: Racks are great for storing things that you use more frequently. They're also great for keeping larger items, like bikes or surfboards, out of the way without taking up a lot of space.
No matter what storage solutions you choose, it's important to make sure that your garage workspace is both functional and stylish. By investing in some quality storage solutions, you can create an amazing garage workspace that will make working on projects much easier.
Hang A Light Fixture For Better Visibility
Not only will hanging light fixtures free up valuable counter space, but they will also provide better lighting for working on projects. By installing a few simple fixtures, you can turn your garage workspace into a well-lit and inviting space. Here are a few tips to get you started:
First, consider the type of lightbulb you'll want to use. LED bulbs are a great option because they emit little heat and last much longer than traditional incandescent bulbs. Plus, they're more energy-efficient, so you'll save money in the long run.
Once you've chosen your bulbs, it's time to select a fixture style. Pendant lights or track lighting are both great choices for garage workspaces. You can also opt for recessed lighting, which will give your garage a more polished look.
Finally, be sure to install your light fixtures properly. Hanging them too high or too low can create glare and make it difficult to see what you're working on. Aim for a height of about seven feet, and be sure to secure the fixtures firmly in place. With these tips, you'll be able to design an amazing garage workspace that's both well-lit and stylish.
Put Down A Durable Floor Mat To Protect Your Floors
There are many different types of floor mats available on the market, so it's important to choose one that will meet your needs. For example, if you're looking for something that will protect your floors from spills and stains, then you'll want to choose a mat made from durable materials. There are also mats available with anti-fatigue properties, which can be ideal if you plan on standing for long periods of time while working in your garage workspace.
No matter what type of floor mat you choose, be sure to place it in an area where it will get plenty of use. This way, you can keep your garage workspace clean and organized for years to come.
Add Some Personality With Decor Or Artwork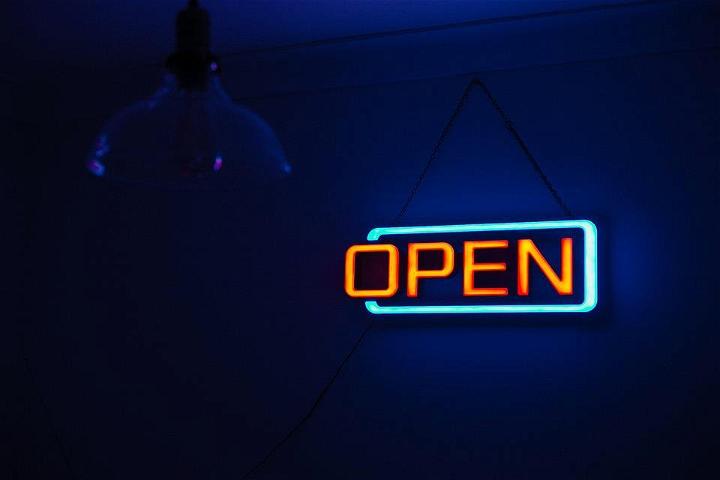 By adding some personality with decor or artwork, your garage can become a place where you actually enjoy spending time. Here are some tips:
Add some personal touches that reflect your style. If you love vintage finds, look for antique pieces that will give your garage character. Or if you prefer a more modern look, opt for sleek and stylish decor.
Consider what you are using the space for. If you just want a place to relax and hang out with friends, then comfortable furniture and a TV or sound system might be more important to you. If your garage is meant for projects, opt for decor that is inspiring or motivating.
Whether you're just starting to think about how to design your garage workshop or are already in the process of transforming it, we hope these ideas have given you some inspiration. Remember, it's important to plan your space carefully and make sure everything is organized so that you can work efficiently. Don't forget to add a few personal touches to make the space feel like home.