When having chickens the first thing to worry about keeping hens is to lock them in their house or open them at specific times. See these 15 easy DIY automatic chicken coop door ideas that will help you to make an automatic chicken door. This diy automatic chicken coop door persuades you to fulfill your dream of keeping the hens, which was pending for a long time. No need to worry about the wandering hens anymore. Time to free your stress of waking early and opening the chicken coop door to take them out. The doors of the chicken will open automatically and close at the specified timings. They might be very expensive if you want to buy them from the market. But hang on! We have plans for you.

Watch these diy automatic chicken coop door plans and get your hands-on chicken coop door. The sooner you implement these automatic chicken coop door ideas, the better your life will be. You can get a lot of operations from these automatic doors. Some of the features in these doors are as follows; adjustable timer, sensitive to light, slow and gentle, easy in operation, can be waterproof and safe for hens. You can adjust the timer of the door as per the timings of your hens. No need to get out of your cozy bed and cater hens anymore. Your hens will also be comfortable with this automatic door.
1. DIY Automatic Chicken Coop Door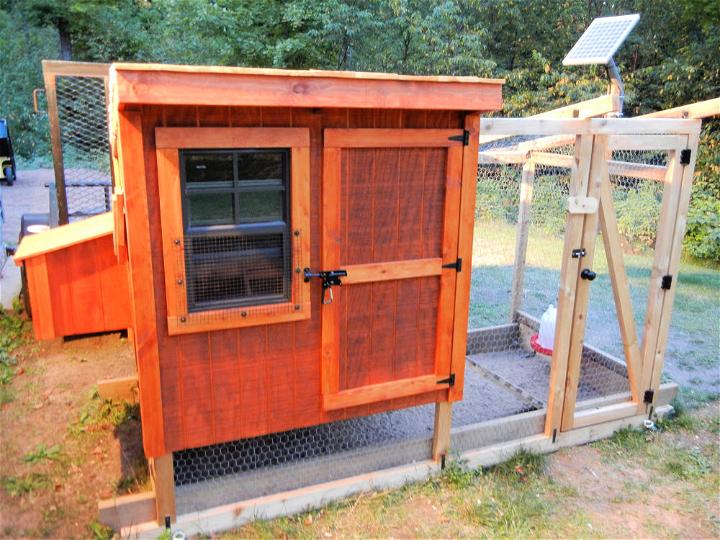 Bring ease in your poultry farming routine! This DIY automatic chicken coop door idea will help you in your hectic schedule. Just set the time on the timer that you would like to open or close the door. You will get no issue for its battery as it charges from the solar panel. Check out the video! backyardchickens
2. Automating a Chicken Coop Door Using Arduino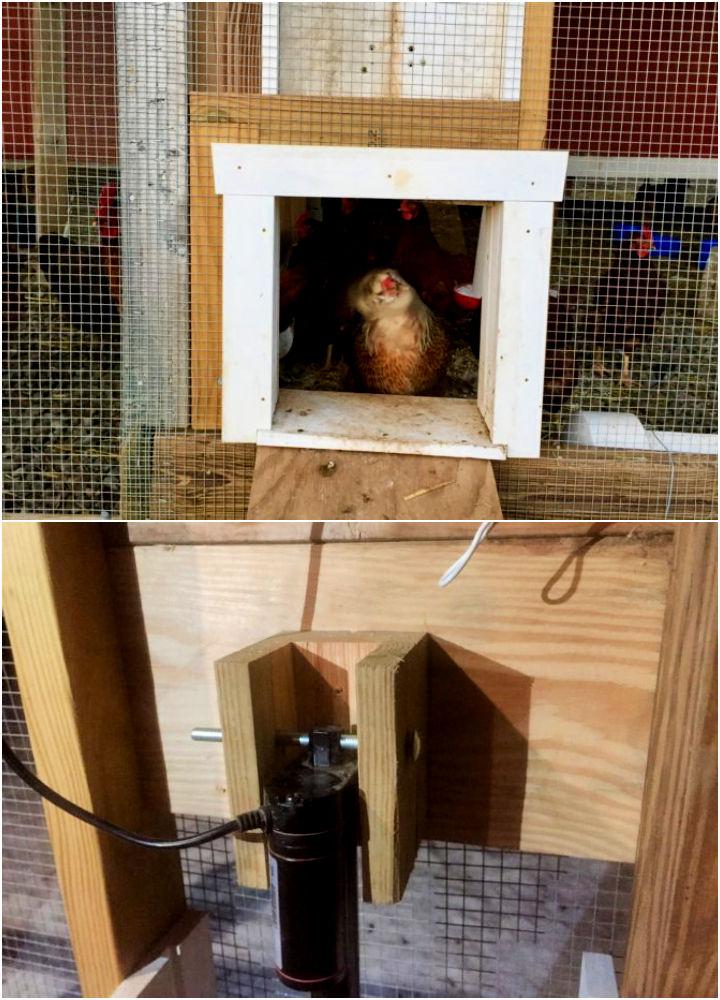 Where every manual thing is replacing with automatic, why not your chicken coop door? Building this door just requires your basic carpentry skills and tools. You will need Arduino microcontroller, Arduino clock, jumper wires, relay board, linear actuator, and battery charger. backyardpoultry
3. DIY Automatic Chicken Coop Door Opener

Automating your chicken coop is a necessity now, especially when you can't always be around. Here is the list of parts you will need for this door: power car antenna, 12v timer, 12v battery, wire connector, solar panel mount, charge controller, and solar panel. youtube
DIY chicken feeder: Feeding your chickens can be a time-consuming and tedious task. For worry-free feeding, build one of these automatic chicken feeders with these free DIY chicken feeder ideas.
4. Automatic Chicken Door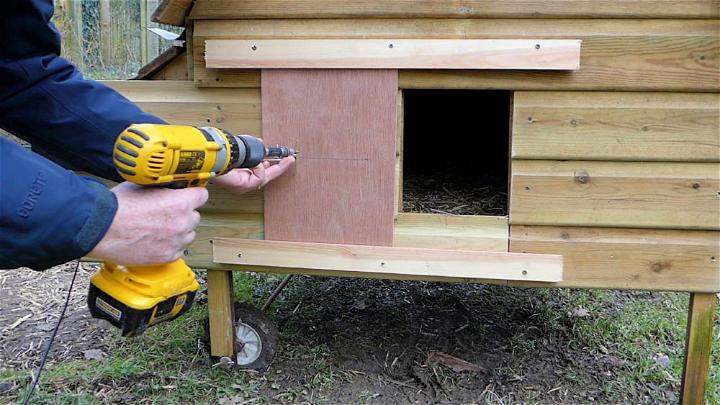 Build this automatic chicken door so that the chicken can graze fresh pasture and bugs etc. on a timely basis. This automatic door will take your responsibility away from managing that time and get your hens on a routine. Watch the video tutorial thoroughly so that you can get a proper sense of building it. youtube
5. Chicken Coop Door Ideas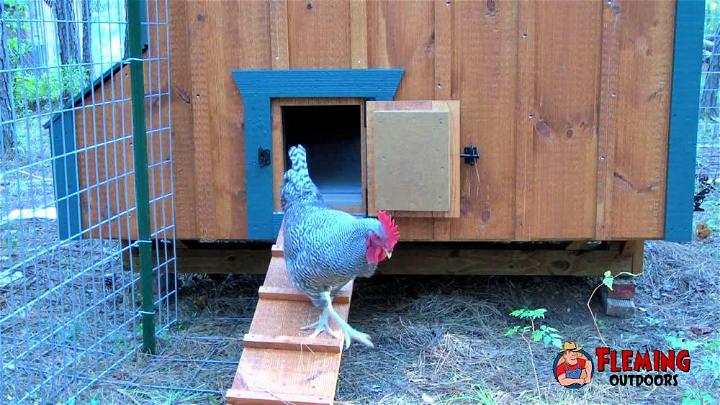 These chicken coop ideas will help you to set the feeding routine of your chickens. The project will be low maintenance and make you stress-free too. The video tutorial will walk you through you can make an automatic chicken coop door yourself and plus, at a fraction of cost. youtube
6. Auto Chicken Door Opener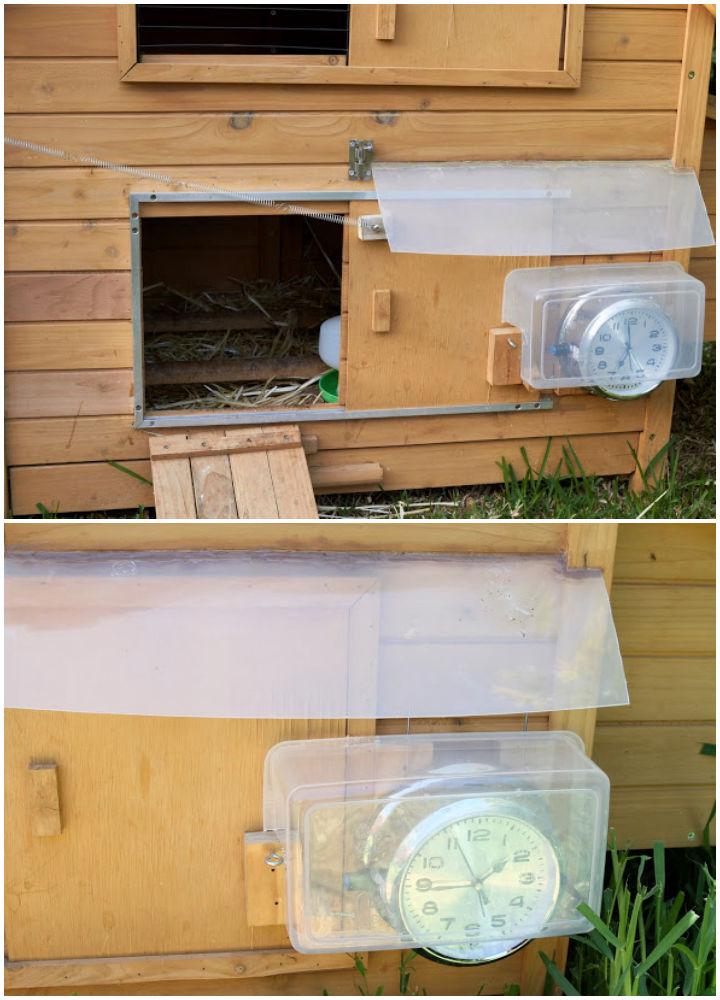 Now raising your chicken in your backyard doesn't require your much vigilance. Just hand over this diligence to this automatic chicken door opener. It will handle the opening and closing of the door routine. Take help from the video or picture tutorial and get started! stead
7. Chicken Coop Door Openers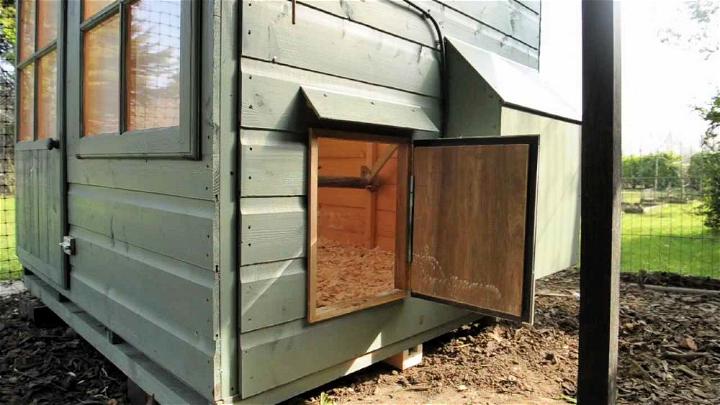 There are many ready-made coop door openers available at the store, but they are somehow expensive. Walk through the video tutorial so that you can be able to make one yourself. Because you need some relief too from letting the hens in and out manually. Click and watch!
8. Simple Automatic Chicken Coop Door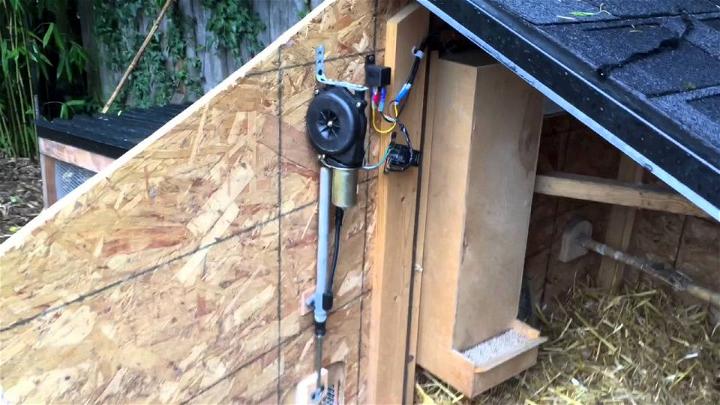 Here's another one from our DIY automatic chicken coop door ideas! Just make this simple automatic chicken coop door, set the time on the timer for its shutting and opening. Hop on to the video and get the most out of this solar-powered door.
9. Automatic Chicken Coop Door With Linear Actuator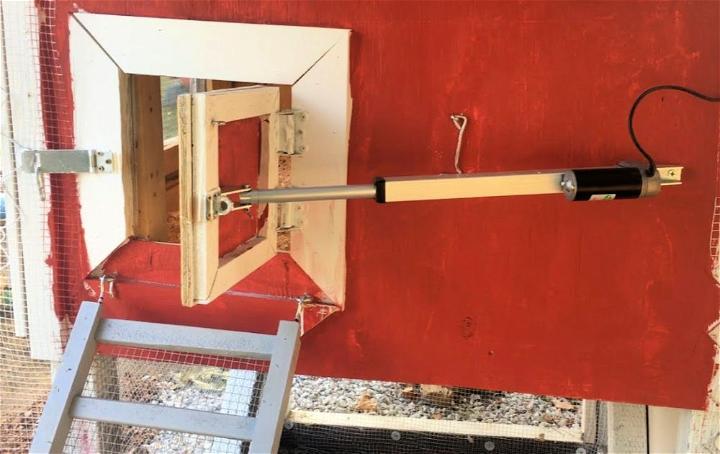 Instead of purchasing an expensive chicken coop door from the store, design one yourself. With this detailed tutorial, you can copy and adapt the design single-handedly. The supplies you will need are alarm motor, off-center axle, bell ringer, 1.5v batteries, clock, and solenoid for this project.
10. Automatic Chicken Coop Door

When it comes to saving your flock of chicken from predators. No other idea is better than building this automatic chicken coop door. It's not complicated at all. Supplies you will need are chicken hatch, electric antenna, a timer, 12V battery, terminal strip, small switches, and a voltage meter. bestautomaticch
Conclusion: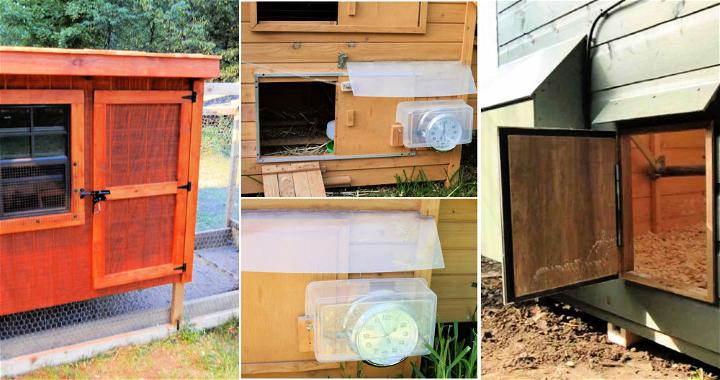 We are sure you are tempted enough to make one of these DIY Automatic Chicken Coop Door Ideas for your hens. Starting to construct a door from scratch is not as complicated as it seems. You need some basic equipment and material. Material required can easily be bought from any hardware store. Stat working on chicken coop door ideas now!