Door stoppers are highly useful stuff that all homes need but don't always have. Follow these 15 unique DIY door stopper ideas that are priceless in creativity but are super inexpensive to make at home. From expensive-looking wooden door stoppers to concrete wedges to stuffed fabric or felt animal toy door stops, all in included in this list of homemade DIY door stopper ideas. You will get the free material supply lists, measurements, templates, sewing instructions, and complete step-by-step tutorials to make a doorstop like a pro.
Explore this list of 15 DIY Door Stoppers and check some readymade wonders that will help prevent the snapping shut of doors in a stylish and fun way. The wooden or concrete doorstops will be super quick and beginner-friendly to make, but the stuffed ones may demand some sewing experience. There are so many DIY door stopper designs to choose from, and you can prefer the personalized ones too creating a personal decor statement in a particular room of the home.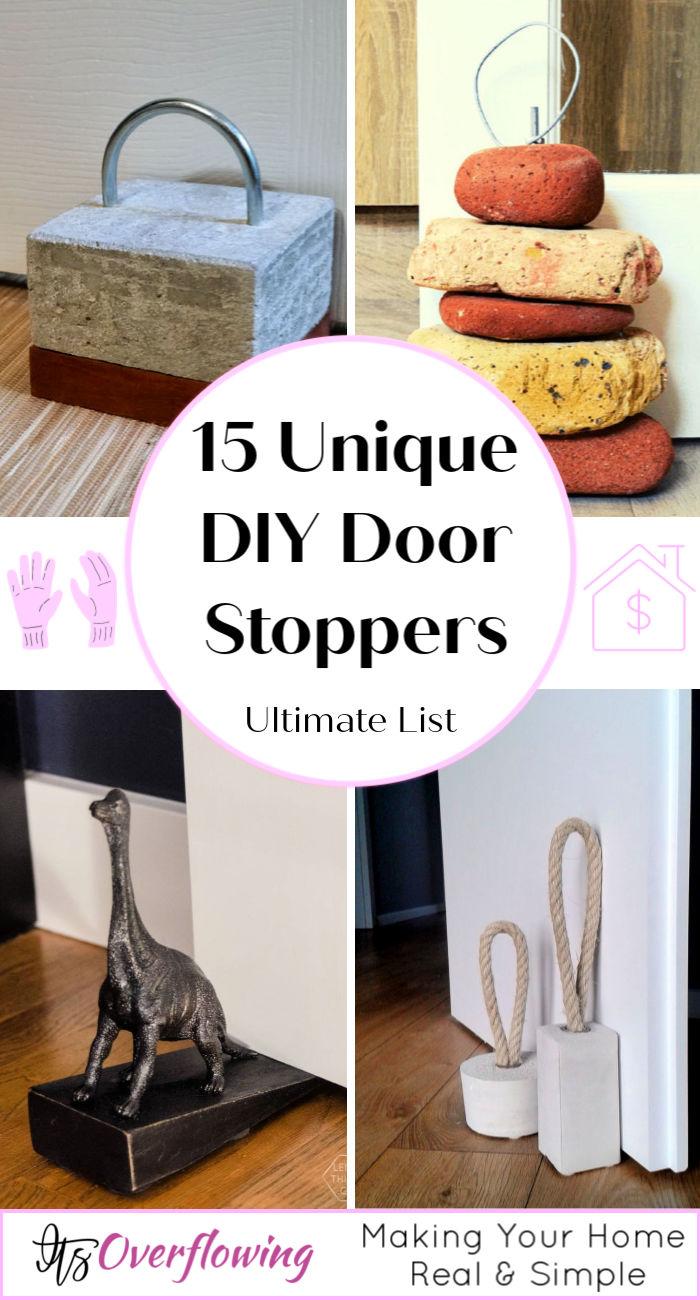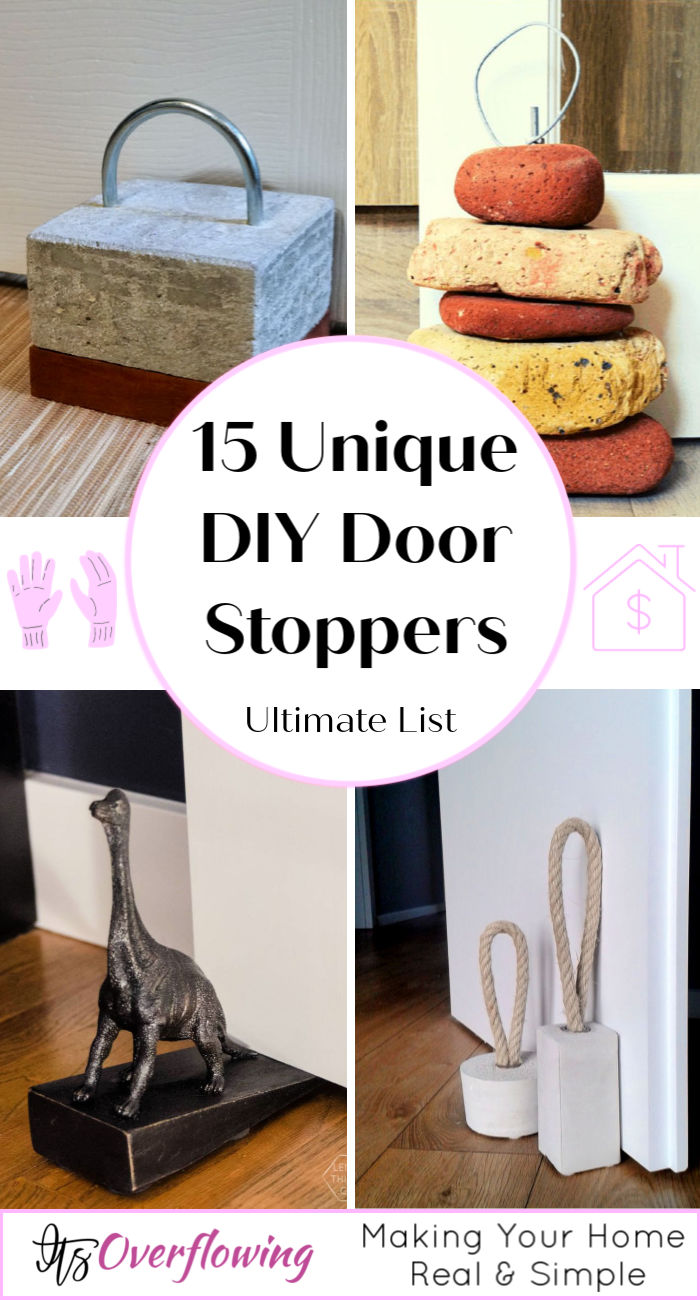 If you really like it in the wood medium, then simply recycle, upcycle or reclaim the wood pieces and cut them on an angle like 15 degrees to make a doorstop. Add it up with a rope handle and also paint and decorative in your own way. Just pour the concrete in custom molds and let the rope loops or handles dry in them to make super cool and gorgeous looking door stoppers.
Stop the door slams using pool noodles and use the bricks to make quick door stoppers. Create too much fun with the plush elephant, owl, and dog door stoppers. Browse the entire list of these DIY Door Stopper Ideas to get yourself inspired, and making them at home will simply cost you next to nothing.
1. DIY Long Fabric Door Stopper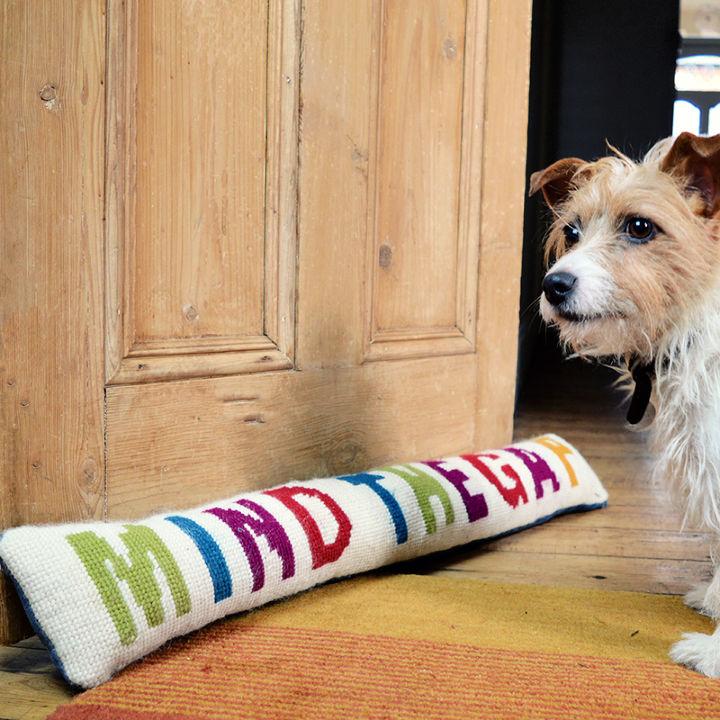 A one of the best and gorgeous looking DIY door stopper that come with a cross-stitched quote " MIND THE GAP". First, download the cross stitch pattern, load, and trace it on a cross-stitch canvas. Use DK weight worsted weight wool to stitch the pattern letters colorful. Next, you need fabric or an old jean leg and pillow filling to make this long fabric door stopper. Details here pillarboxblue
2. DIY Door Stopper – Dinosaur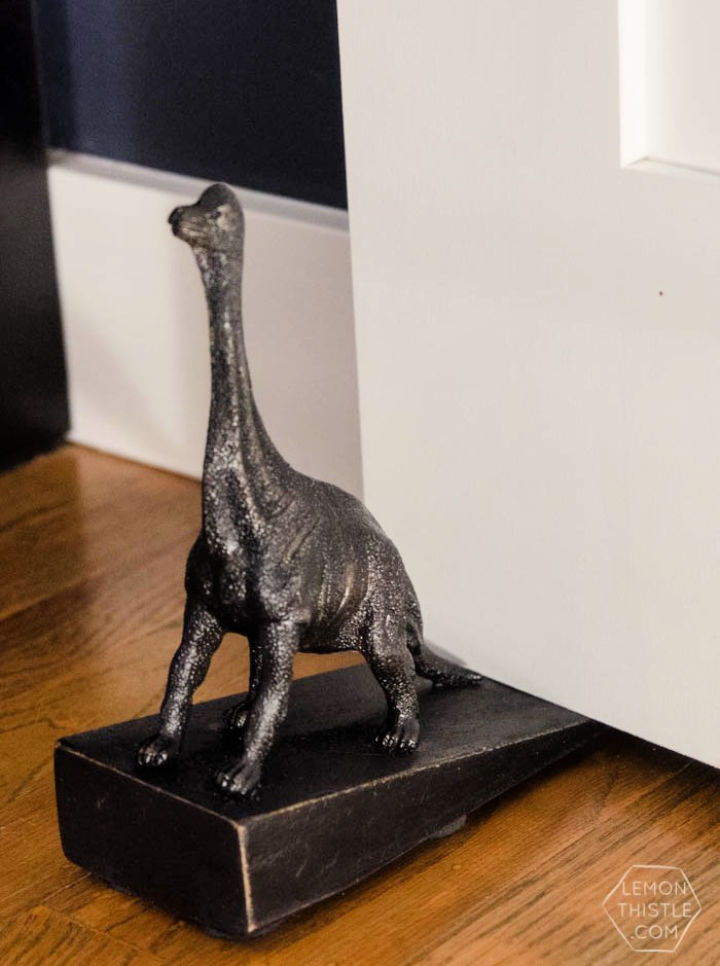 Spice up the ways you stop the door in place using this DIY dinosaur door stopper. It will be the best part-time toy for the kids. Want to make it for your home? You need a wooden doorstop, a plastic animal, Krazy glue, gripper pads, candle, and spray paint. One of the coolest DIY gifts to make at home for a neighbor, friend, or family member. Making this doorstop will cost you just $3. Details here lemonthistle
3. Leather Door Wedge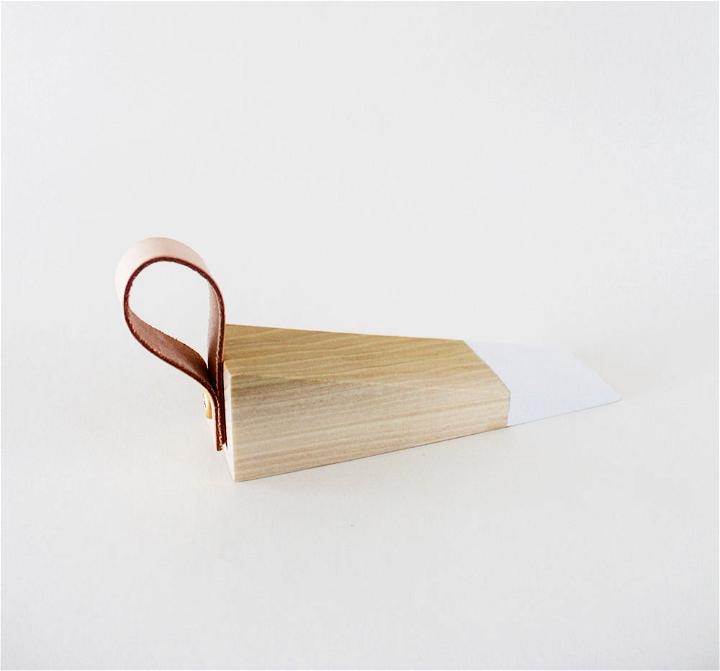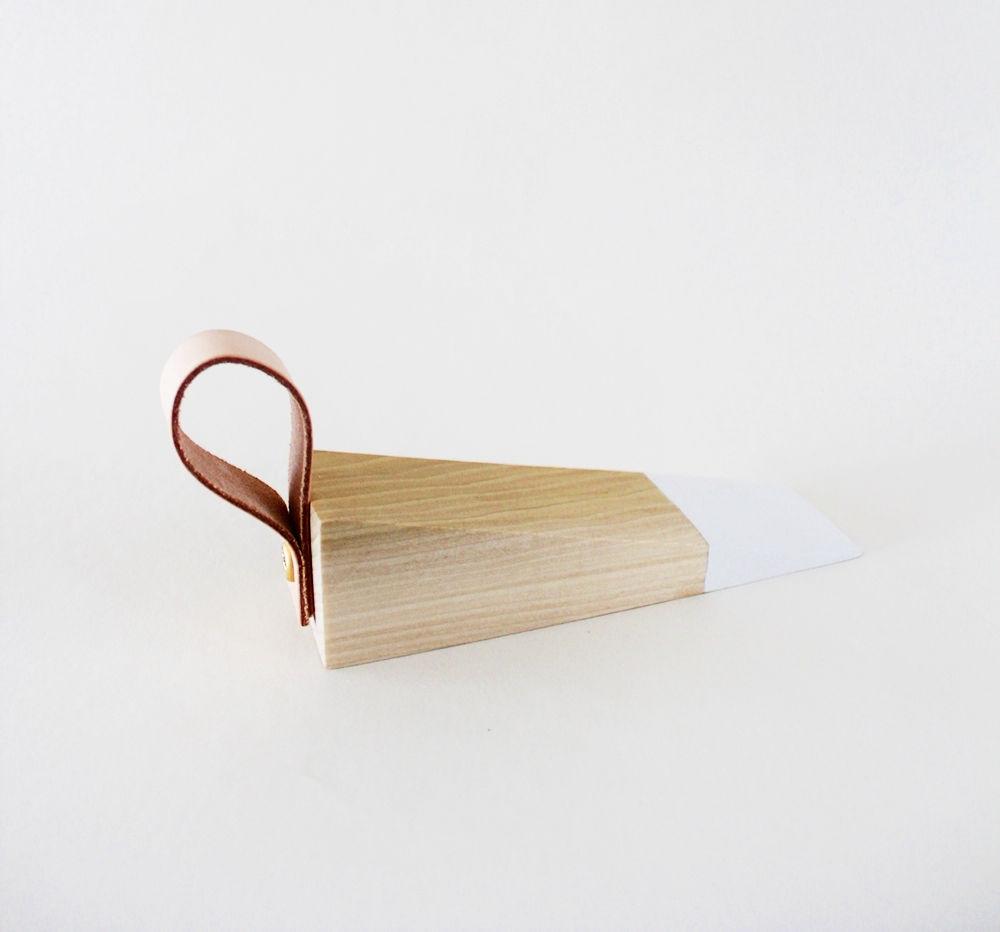 Do wonders with the leftover wood scraps, and they can be a cool door stopper too next in your room or home. Get the free plans here about how to make a wooden leather door wedge. You need a little piece of wood, white paint, Minwax polyacrylic, leather strip, brass washer, flat head screw, drill, and sander to make it. Fold and fix the leather strip as a back loop and take the wood into a triangular sloped form to serve the purpose best. homemadebycar
4. Fabric Door Stop Pattern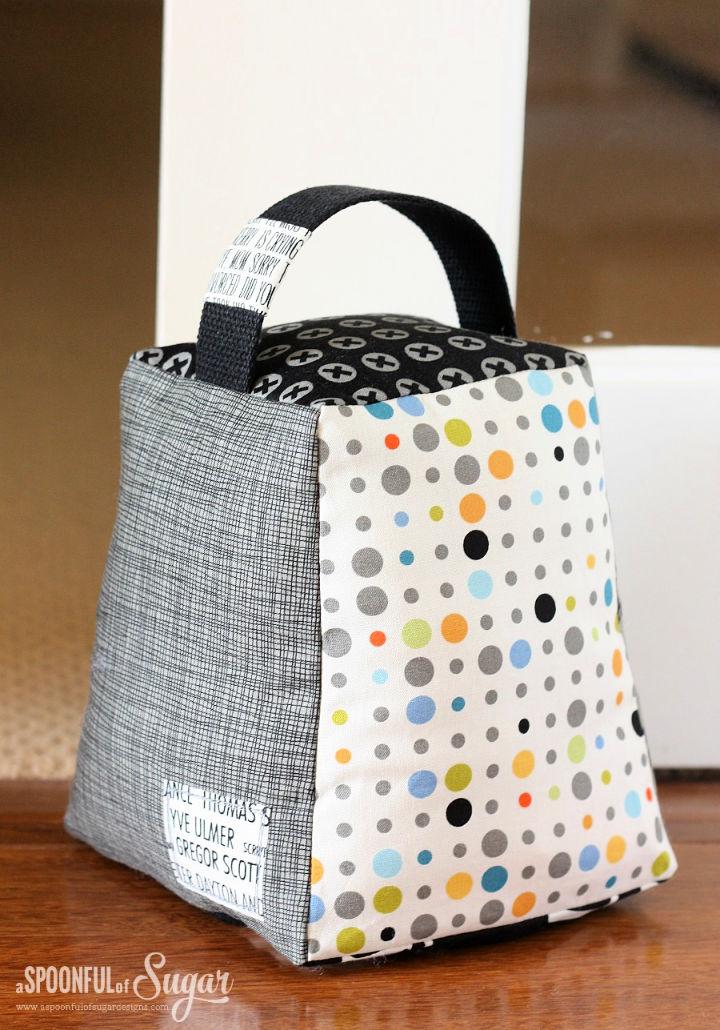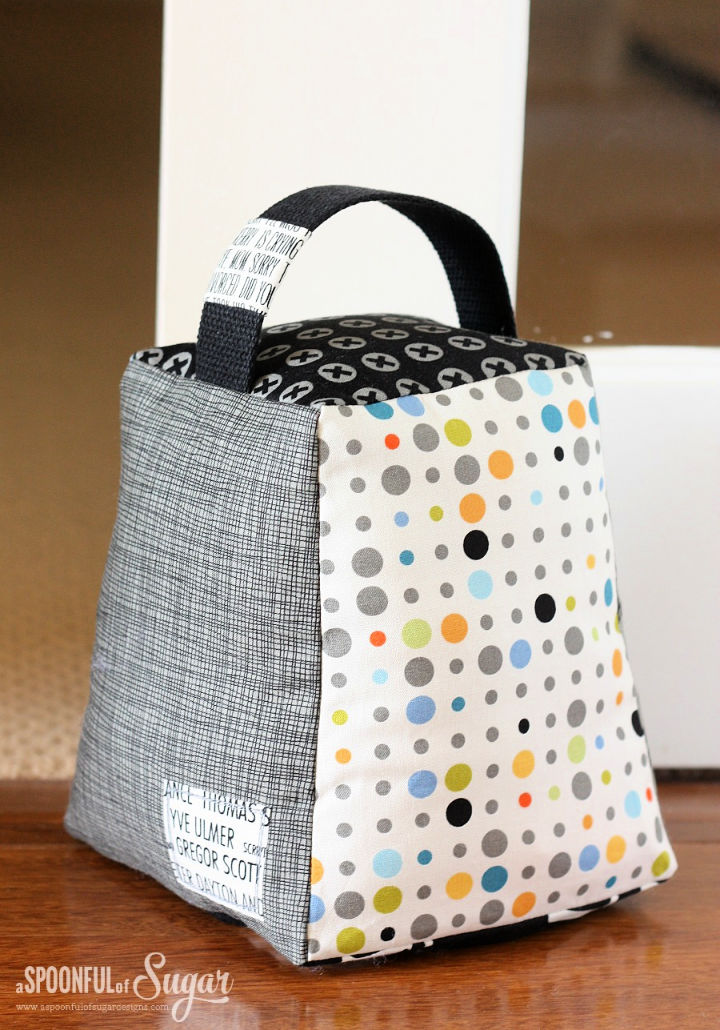 Use the reel fabric that comes with some real cinema and theater effects to craft this doorstop. this fabric door stop is also made for a home theater room and is quite something inexpensive to make. Just sew the fabric, making a giant box, and then fill it up with heavyweight materials. After you get it too weight to stop the door in place, just add it up with a leather or any of your favorite strap for easy carriage. Details here aspoonfulofsugar
5. How to Make Door Stopper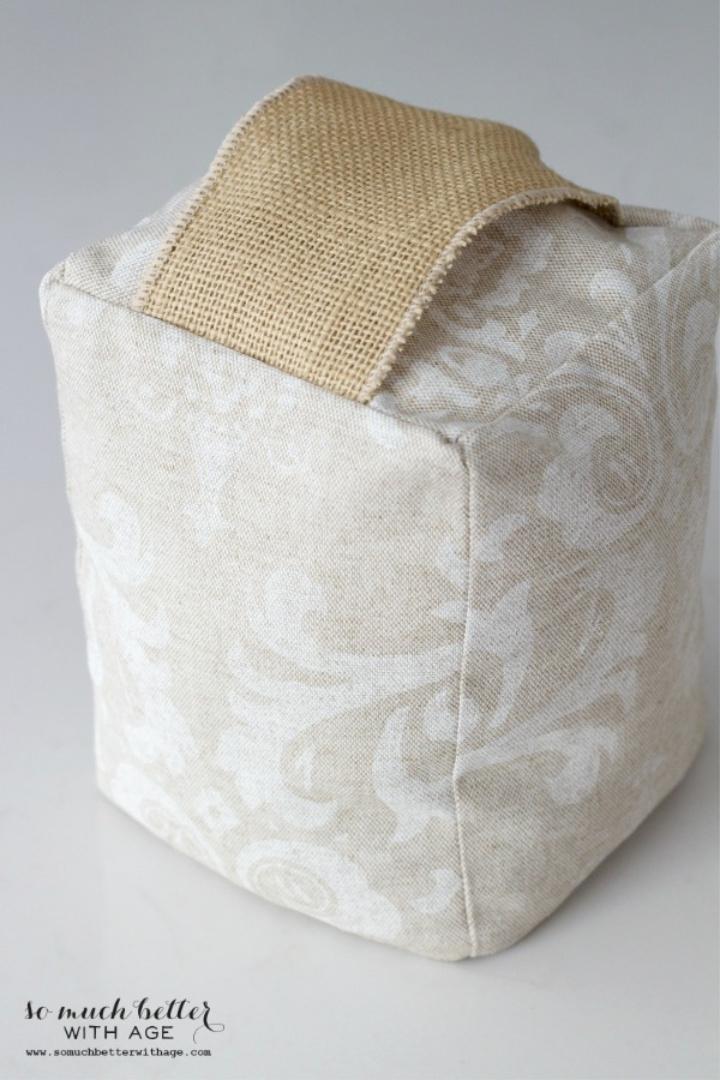 If sewing is one of your crafting passions, then just be around your sewing machine for some time to make lovely looking door stoppers. To sew this door stopper, you need 2 pieces of fabric 6" x 6" and 2 pieces of fabric 6" x 8". Next, you need ribbon or burlap, sewing machine, batting, dry beans, and lentils to make it. The batting will provide a soft touch while the dry beans will add the weight to let it be in place. Sewing tutorial here seamsandscissors
6. Super Easy DIY Doorstop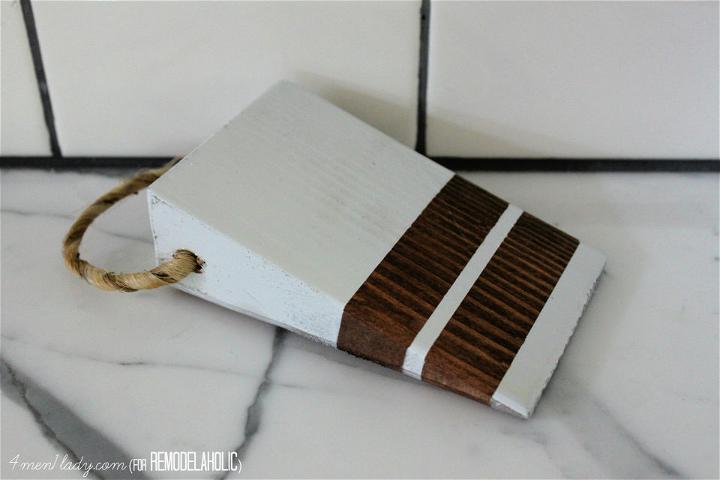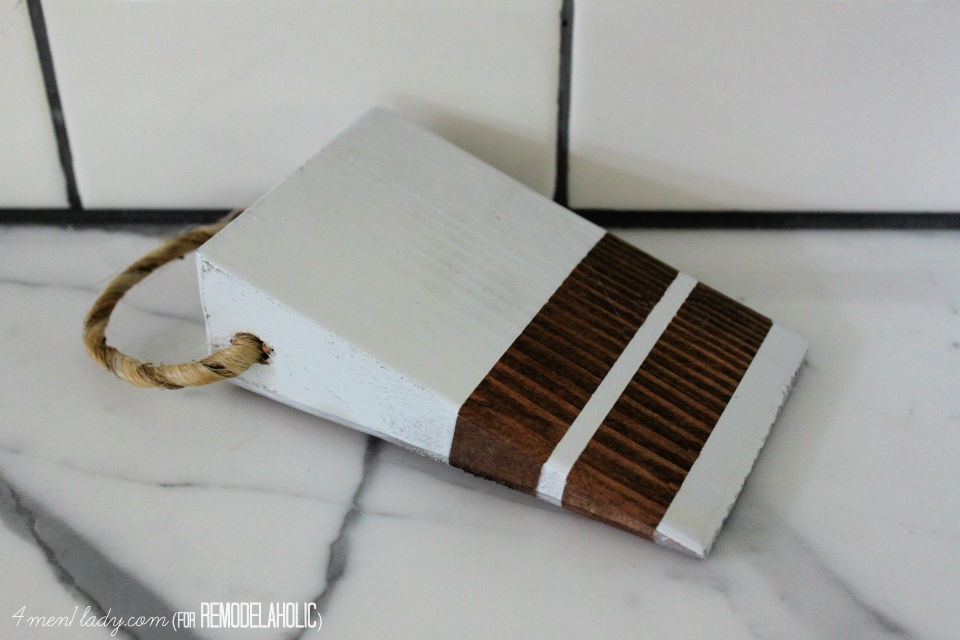 The wood is always the best choice to make quick and lasting longer doorstops. Take a 4×4 piece of wood and cut it on a 15-degree angle. Now, sand the cut-down part smooth and remove all the splinters. Use the Minwax stain to bring shine and grace to its wood tone and next paint for a white striped appeal using masking tape and white paint. Drill a hole in the thicker back and thread the rope into for a lovely back loop. Details here remodelaholic
7. DIY Concrete Door Stoppers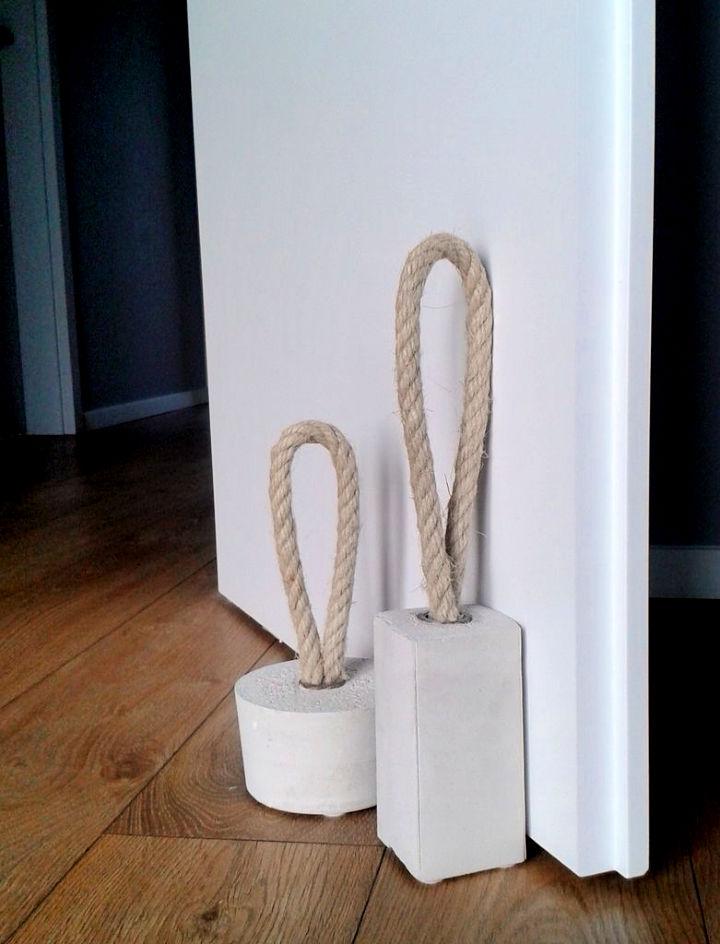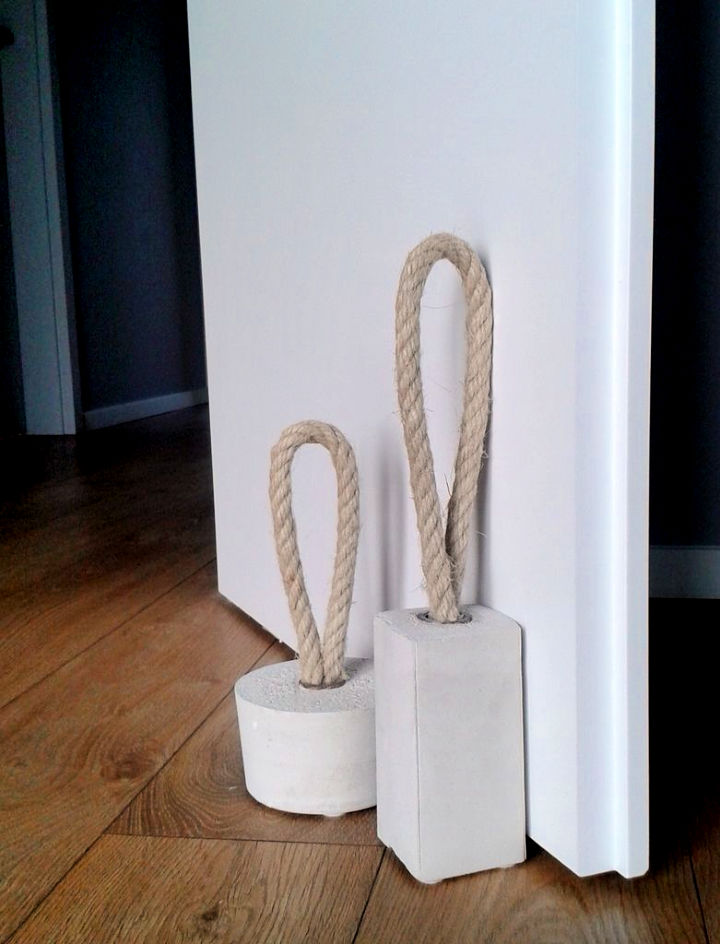 When wishing to make the heavy-duty DIY door stops, how can we forget about the concrete medium? Get inspired by the given samples that you can make quickly at home using a handful of supplies. You need 1-meter thick rope, 2 galvanized coupler, tape, molds like a juice container or a plastic container, and concrete mix of choice to make this door stopper. Details here instructables
8. Friendly Owl Door Stop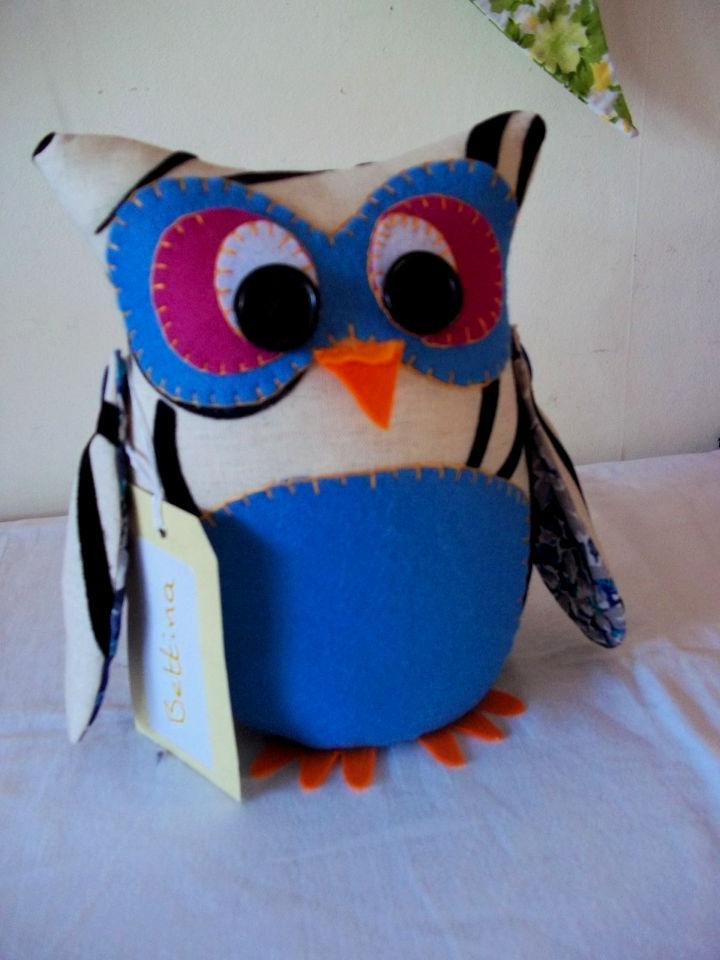 Maybe you are handing at making plush toys using fabric and felt. If yes, then making this friendly owl door stop will be a child's play for you. First, cut the owl body pieces out of the fabric and felt. Sew them together to make an owl and next stuff with custom stuffing and sand so that it will gain weight. Stitch the pieces together by doing a little needlework too. Details here cutoutandkeep
9. Handmade Door Stopper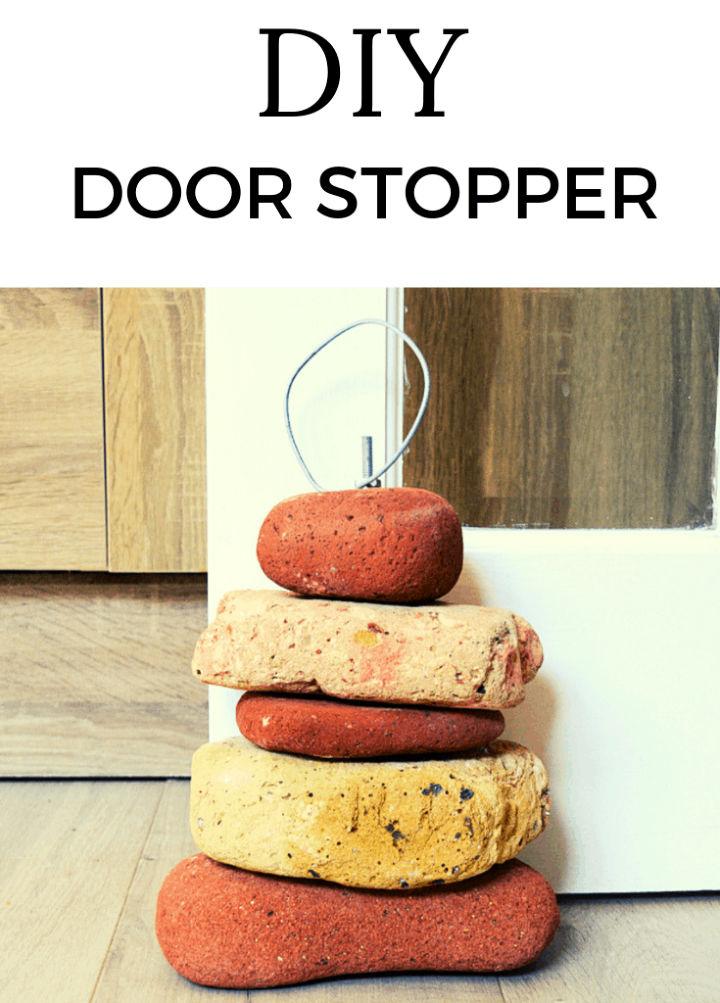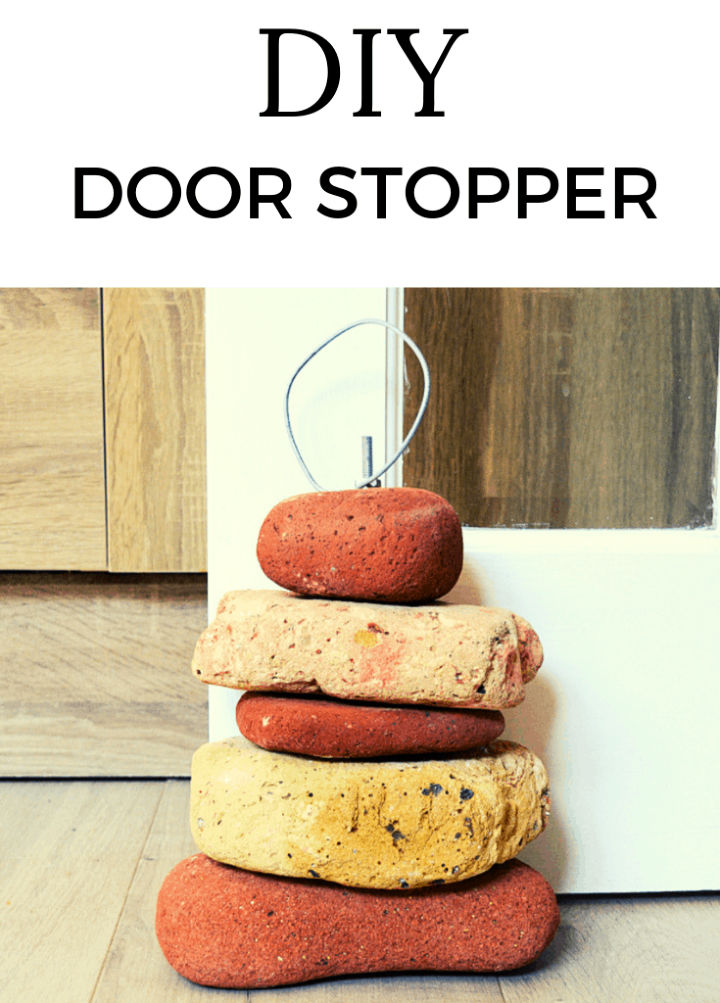 One of the coolest ways to make a homemade door stopper quickly at home. Just gather the old bricks or stones and make a lovely door stopper out of them. Stack your stones and then drill a straight hole through them. Now add a threaded rod straight through them and add the washers or screws and a wire loop to hold them as one heavyweight unit. Get inspired by the lovely given sample. Details here vickymyerscrea
10. Concrete and Wood Door Stop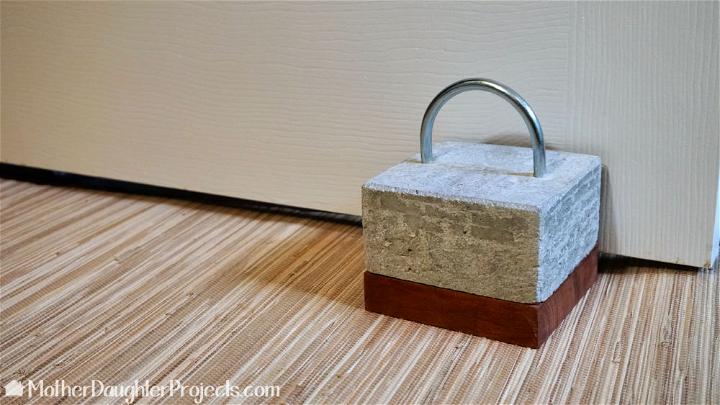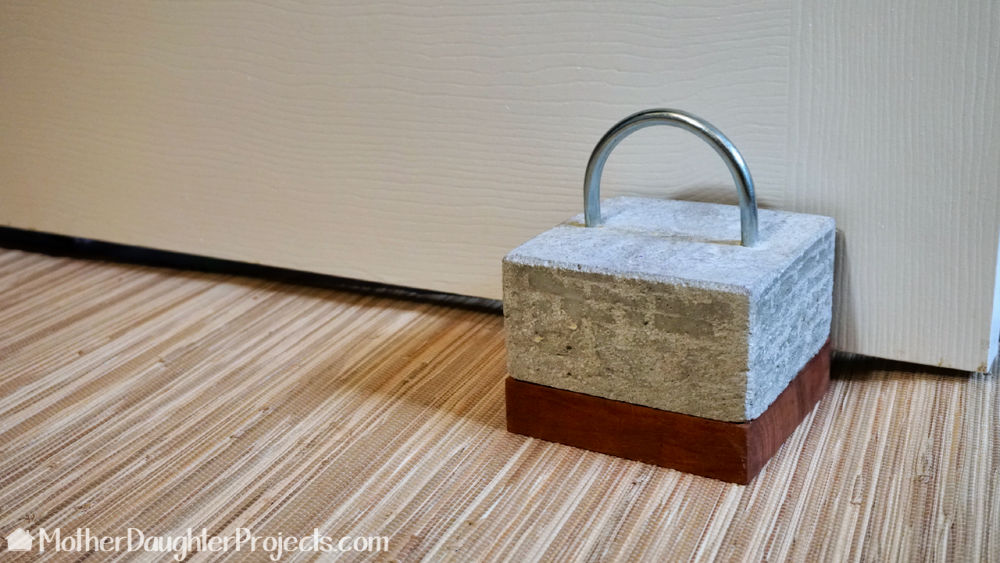 This handsome DIY door stopper is to make with two mediums, wood, and concrete. Make it by making a square mold first using the Lego blocks, pour the concrete in it, and then smoothen the top of it. Add a U bolt on the top and let it dry in the concrete. Take it out when dried well and finish with a painted wooden base. Just cut a wood square piece to size, paint or stain it and glue to the bottom of the concrete doorstop. Details here motherdaughter
11. Pool Noodle Door Stop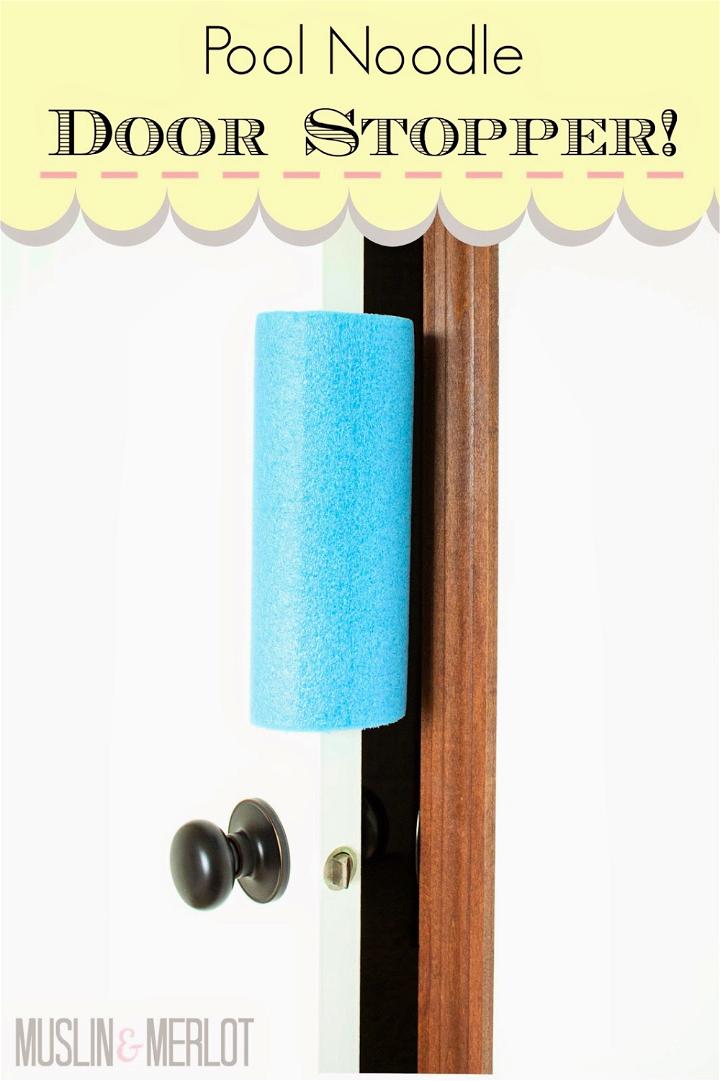 If the door slams hit you in the head and create a lot of inconveniences, then time to say bye to those door slams. Here is a quick and inexpensive hack for it. Just make a pool noodle door stop, take the size of a pool noodle, and give it a straight cut. Next, just fix it to the side of your door as a clip and gain the pool noodle door stop. One of the best door stop ever to make at home. Details here muslinandmerlot
12. Pretty Heavy DIY Door Stopper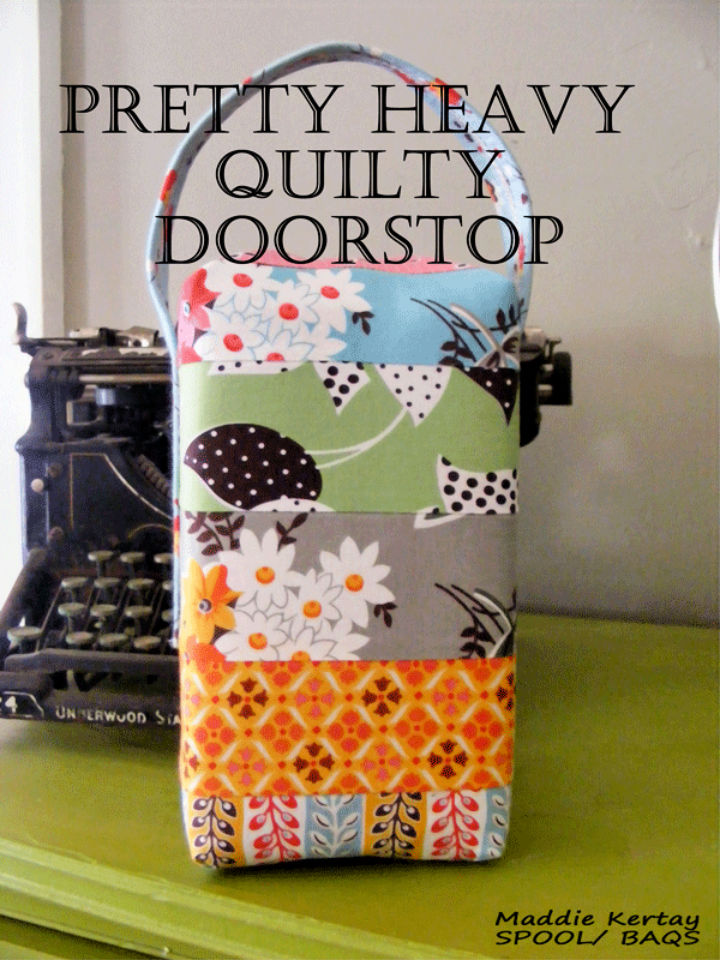 Check out here another mind-blowing hack to make a quick DIY doorstop. This will not cost you big, for sure. You need 2 bricks, duct tape, batting, strips of old fabric, canvas, and other sewing supplies to make it. Wrap the bricks in duct tape and then with batting. Next, add the final fabric and canvas cover and make this lovely pretty heavy doorstop. Details here badassquilters
13. How to Make An Elephant Doorstop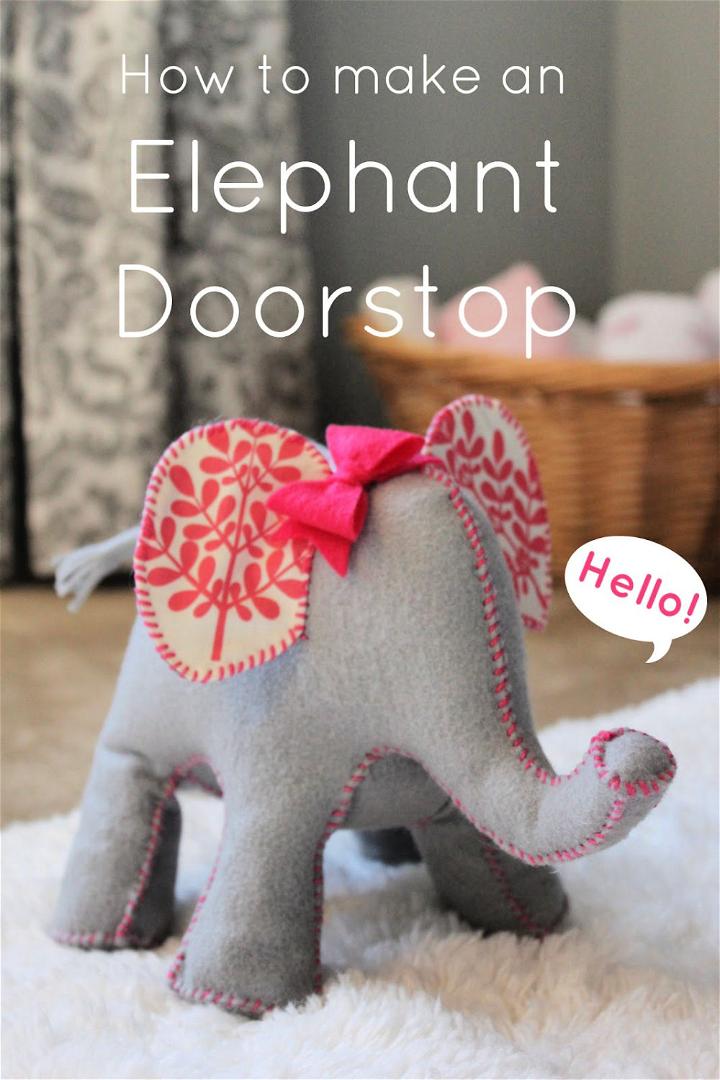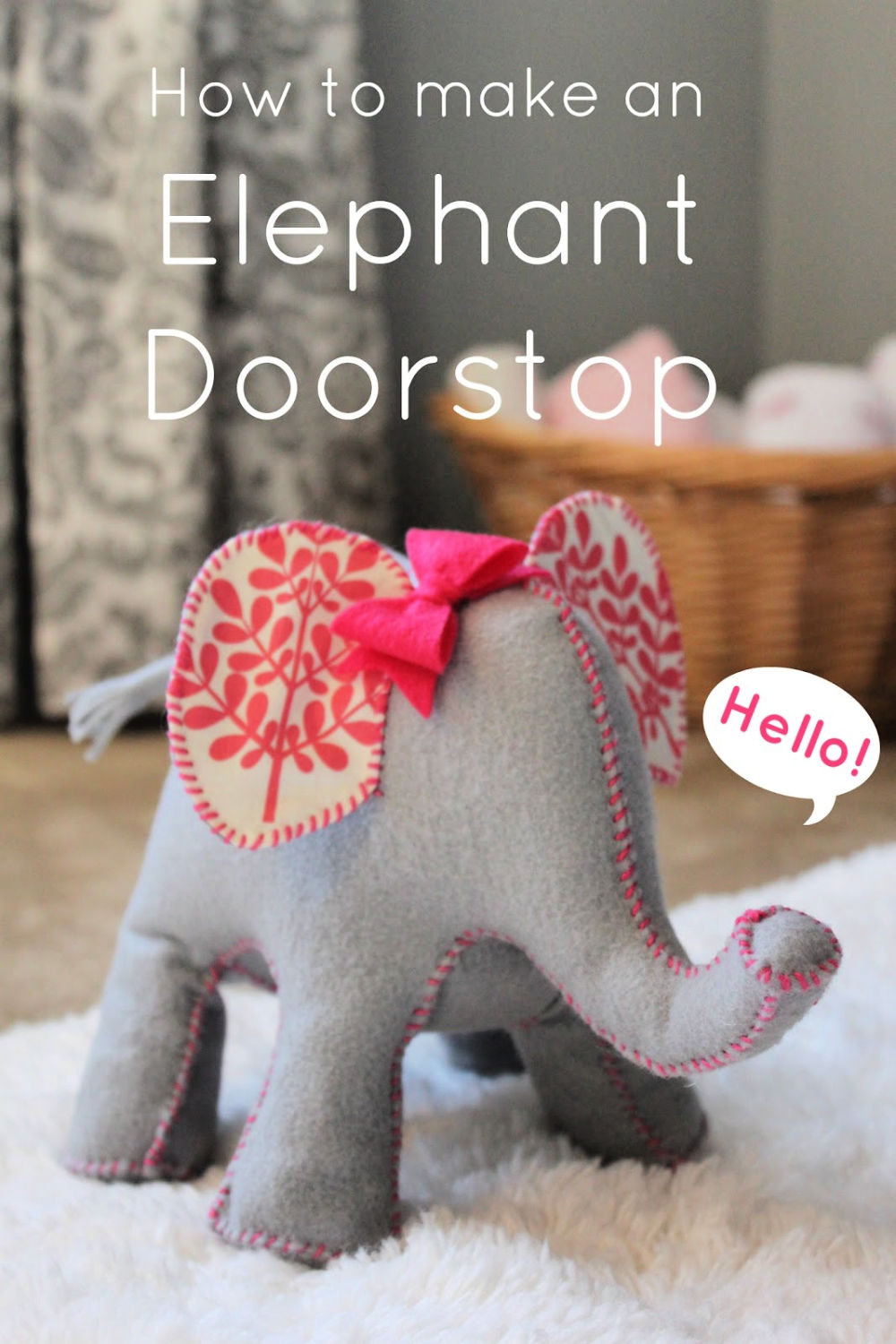 Again you have to make here a heavyweight plush toy to use as a DIY doorstop. Kids can play with it too, as it will make a sweet toy too. Use the pink felt, gray felt, and fabric scraps to sew a decorative elephant plushie with a pink bow. Stuff it up with pebbles and stuffing and also with plastic and grippers that will keep the legs of the elephant a little stretched like he is making an effort to stop the door, so much fun. A gift-worthy diy door stop to make at home. createstudio
14. How to Sew Dog Doorstop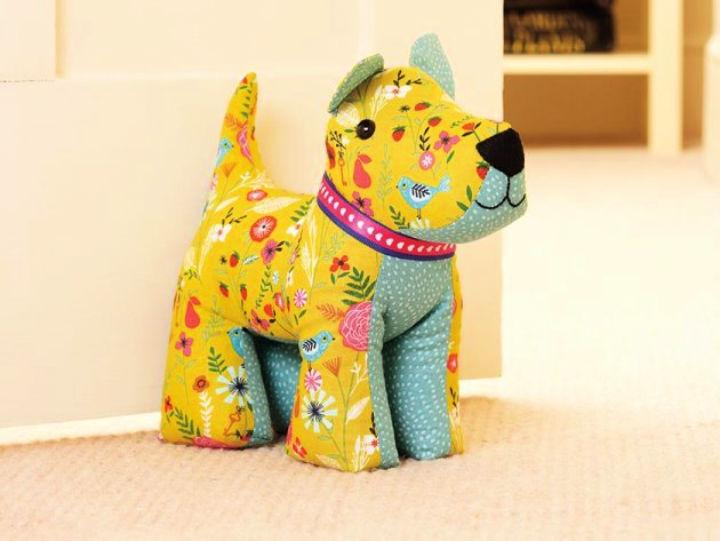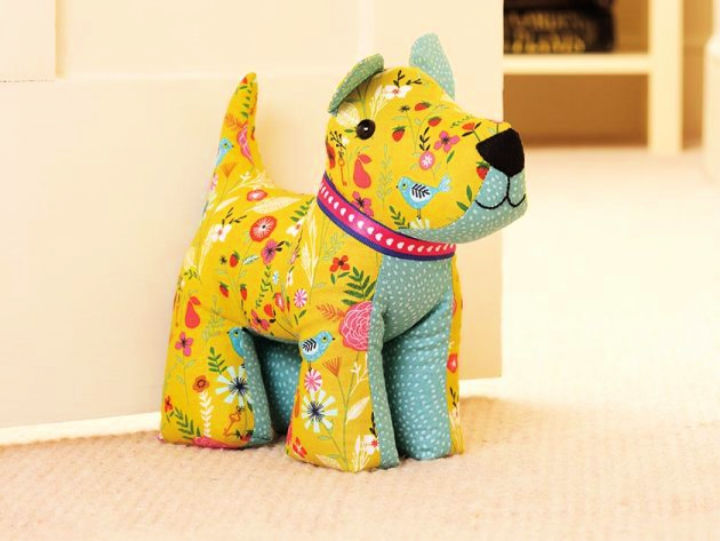 You will surely fall for this cute dog plushie serving nicely as a diy door stop. Use the felt, ribbon, fabric, and matching sewing threads to sew a dog doorstop. Next, just fill it up solid using rice and toy filling and use it as a handsome door stop. It will work up super quickly if having some stuffed toy-making skills. If you don't stuff it with rice, but with toy filling only, it will make a sweet dog stuffed toy for the kids at home. Details here womansweekly
15. Simple Cube Door Stop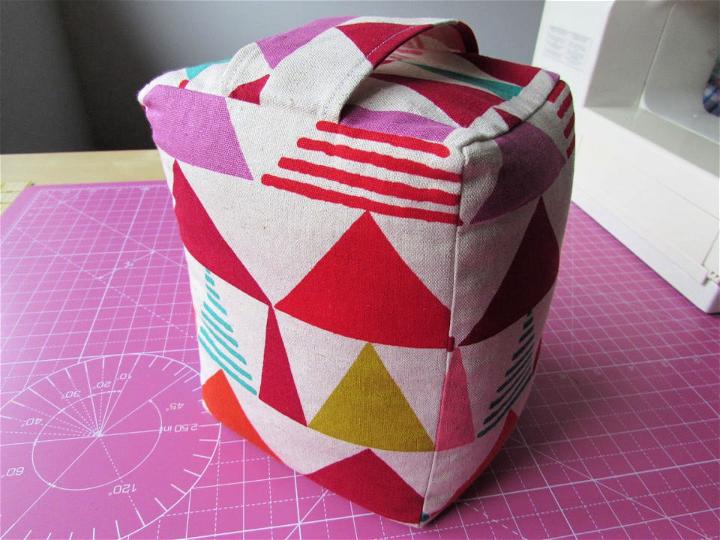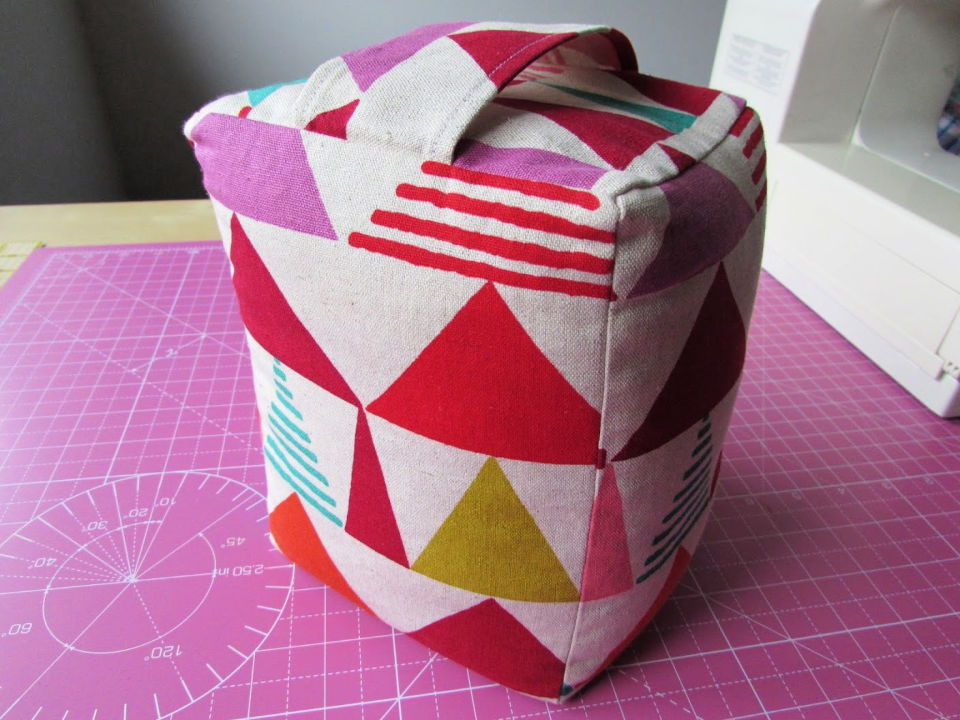 Make this door stopper that will be more than cute, and it comes with a top handle for easy carriage and also for doorknob hanging. You need 4 pieces of fabric with 6" x 6" size and 2 pieces of fabric of 6" x 8" size and finally, 1 piece of fabric having 6 1/2" x 3" fabric to sew this cube door stop. Fill the finally completed pattern with rice or dry beans and gain a lovely cube door stop. Details here thefabricfox
Conclusion:
These DIY Door stoppers help in noise reductions by preventing the door slams and snapping shuts. They help keep the doors open or closed and can be selected in various decorative shapes to spice up the home decor too. However, it may get expensive to buy stylish and decorative door stops. But why buy them as you can make them at home with the same interesting and fetching visuals.
Check out these DIY door stopper plans that are to make it lots of recycled materials. They will share the hacks to make a door wedge in any medium from fabric to wooden to concrete. Moreover, these homemade door stopper designs will work great for the safety of those tiny soft hands of your kids and hence should not miss out in any way.