Learn how to make candles to add a cozy and welcoming vibe to your house. Using a few DIY candles will be a fantastic way. They not only look very beautiful but also make your house smell amazing. The best part about homemade candles is that you can customize it! Don't want to color the wax? Want very colorful wax? You can do that! You can make your candles smell like anything from lavender to roses, from vanilla to cinnamon! A single candle can help you get the vibe you're going for. It focuses on two strong human senses- smelling and seeing!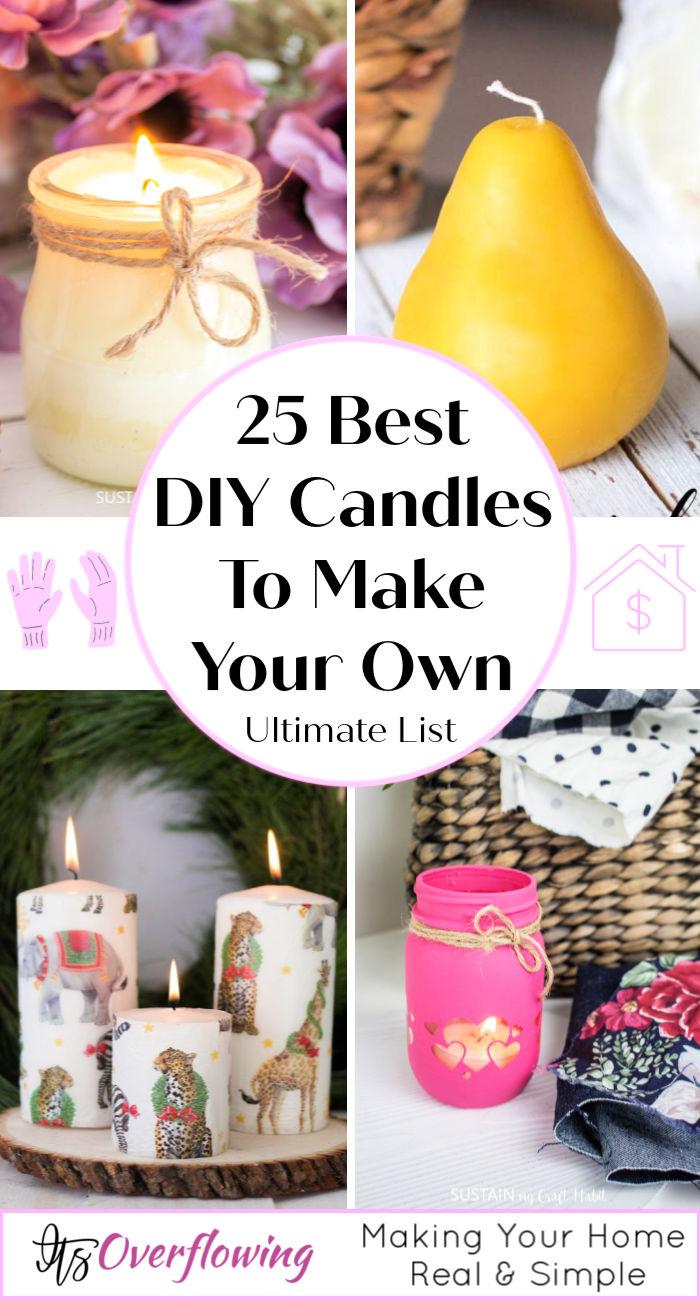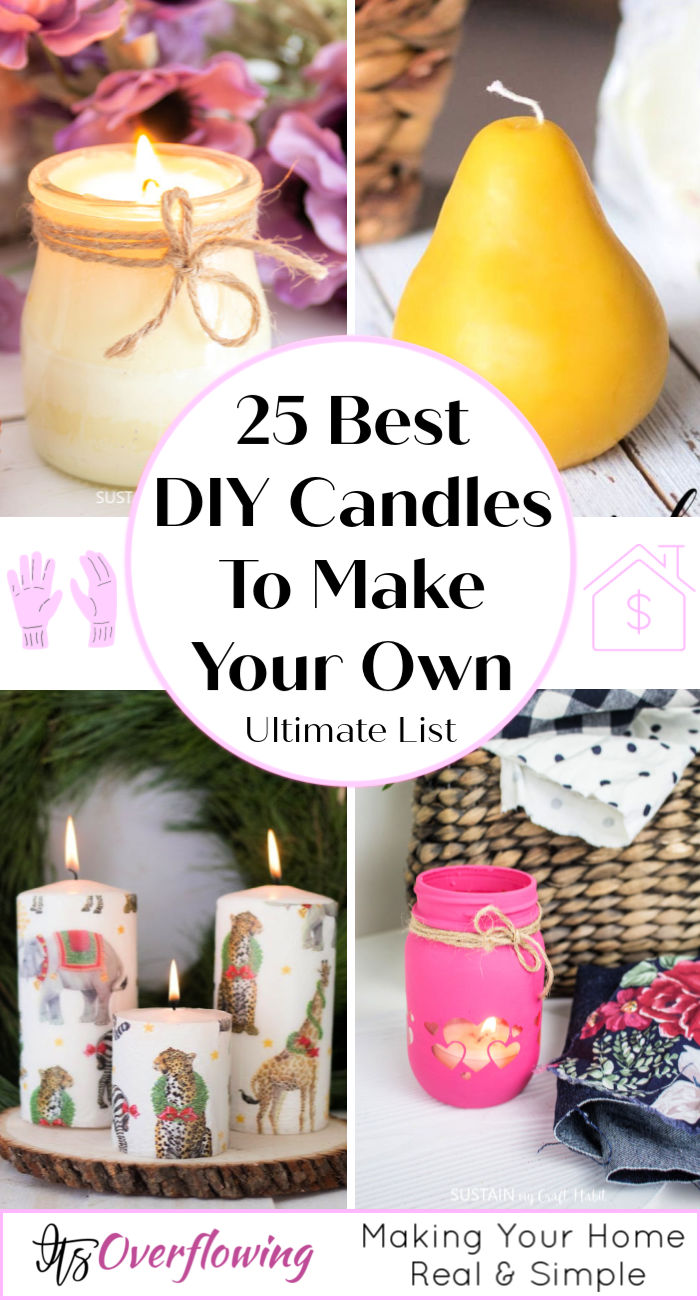 DIY candles can not only be made for yourself but also for your loved ones. They make fantastic birthday presents as they can be given to any gender of almost any age. You may want to change up the style and smell a little, depending on whom you're gifting it to. However, a scent like lavender can be given to anyone, as it's a natural relaxant. This article will cover a range of candles from eggshell to concrete candles, from beeswax to dough bowl candles! There is a lot of creativity involved in making candles at home.
Check out these 15 DIY candle holder ideas that are easy to make and a lot more fun to set up than your average store-bought holder!
1. How to Make Your Own Candles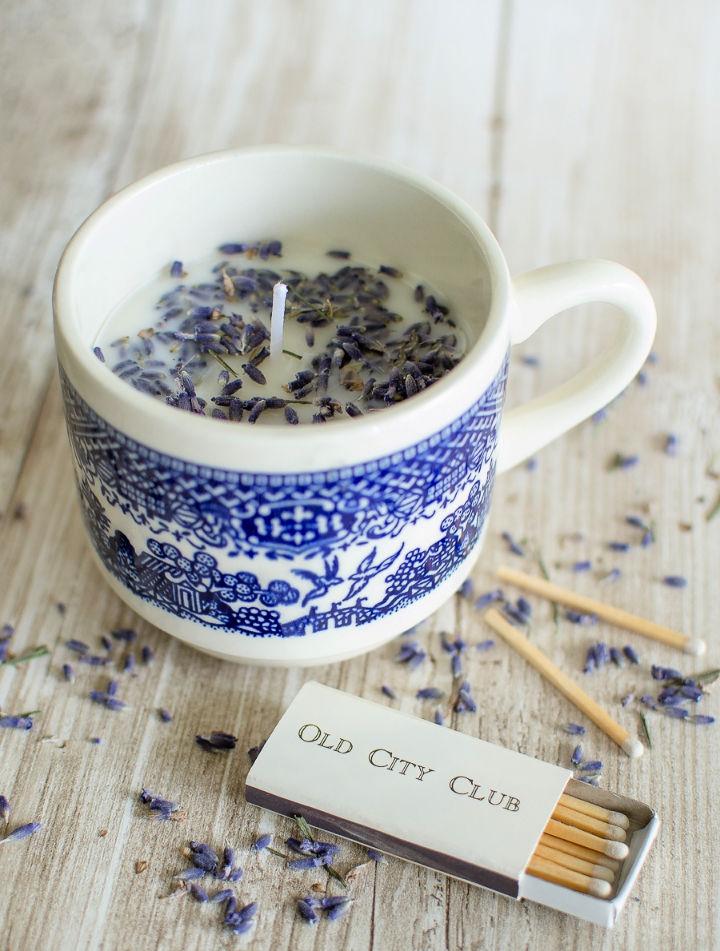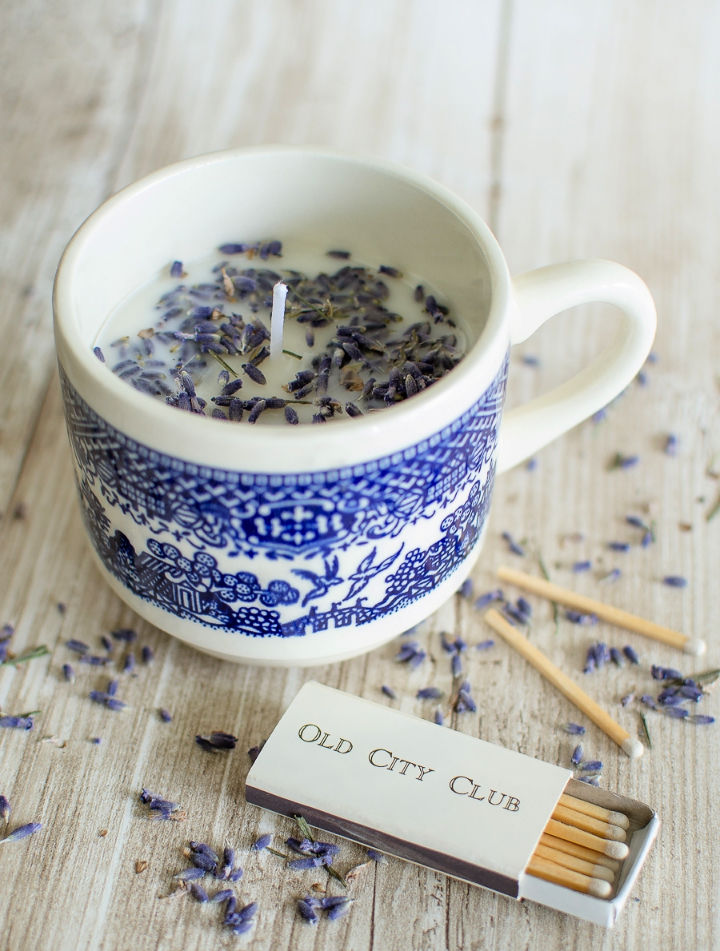 How to make your own candles? This amazing guide will show you how you can make a good smelling candle! Wicks, wax pourer, soy wax, and a few other ingredients will be required for you to nail this project. Furthermore, you can keep it in some type of vintage container like an antique cup, to make it look cuter! postcardsfr
2. Pretty Candle In A Eggshell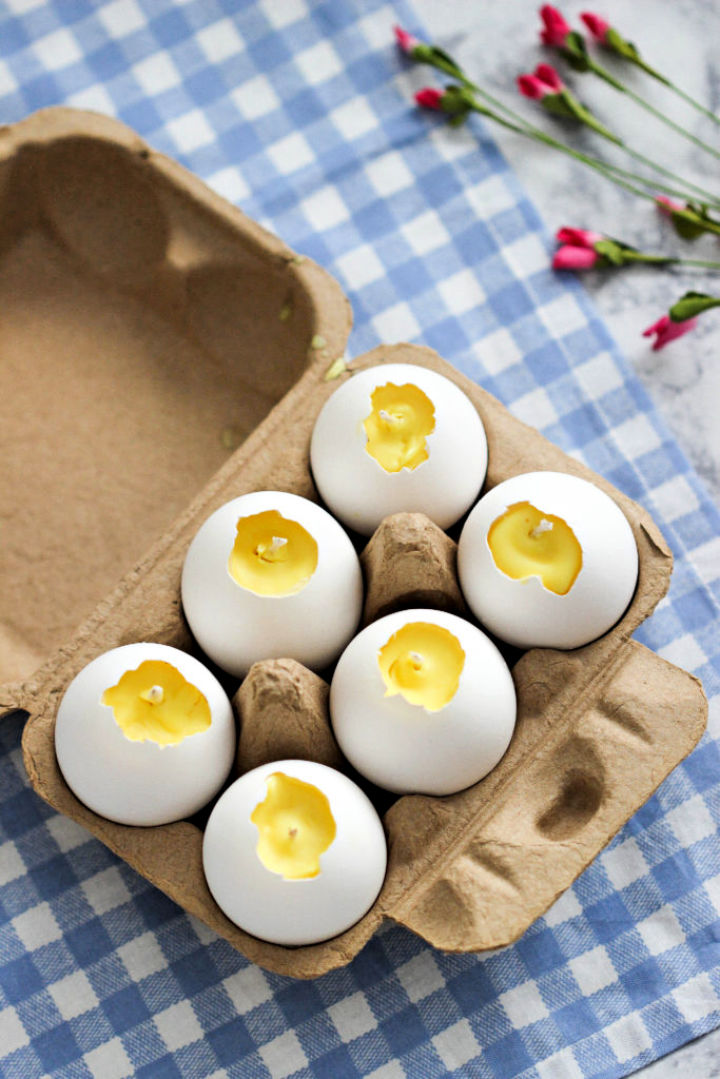 The holidays are just around the corner. This means that it's the perfect time to do some cozy home decor. Candles are essential! You can take these a level up by making them in eggshells! A project perfect for showing off your creativity and an out-of-the-box mind! purelykatie
3. DIY Candy Striped Concrete Candles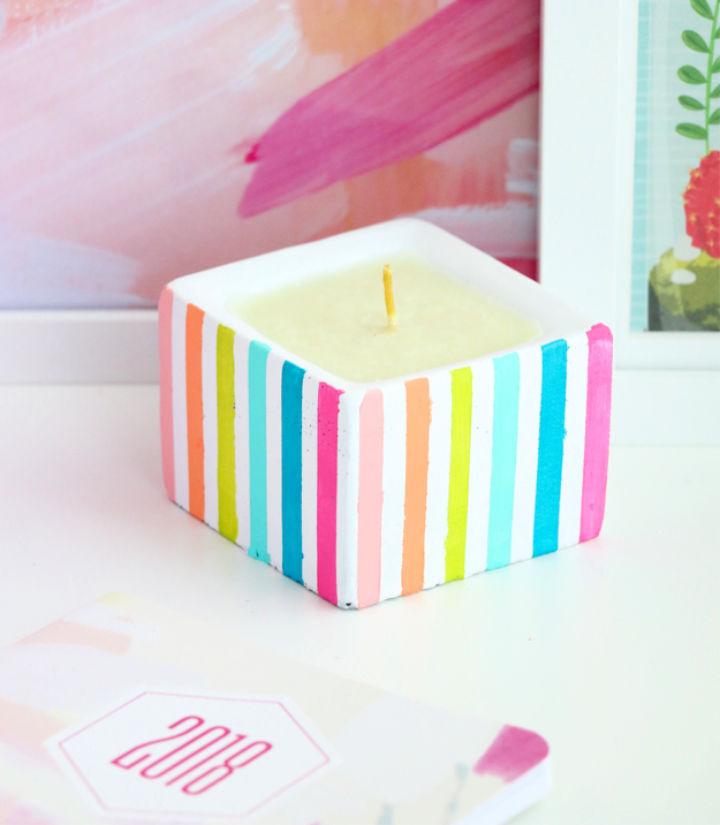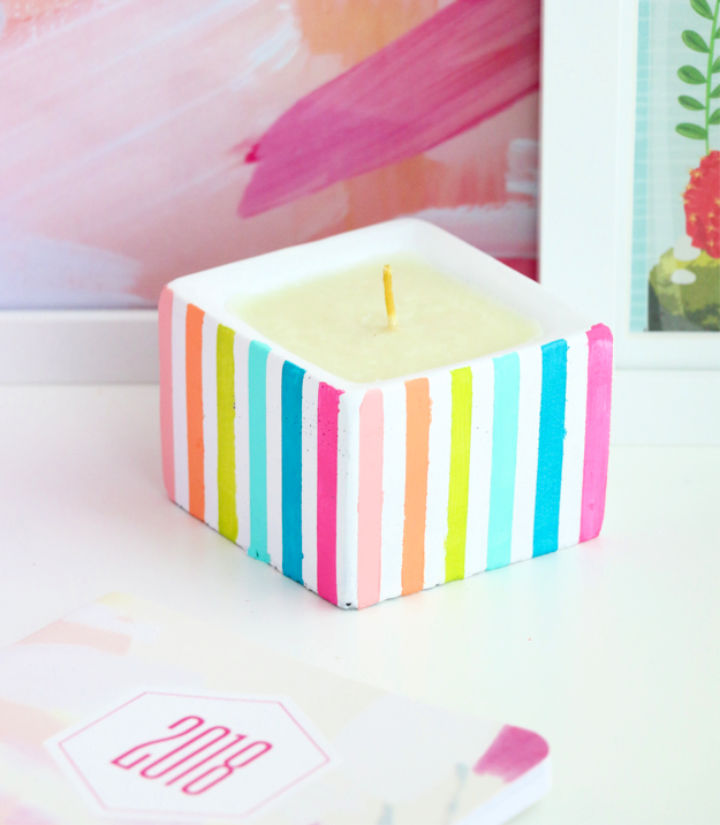 How sweet, girly, and cute is this masterpiece! It is perfect for young teenagers or tweens to keep in their rooms. If some you know is into that whole "bubblegum pop" aesthetic, then you should definitely gift them this! You can also scent it a little sweet to match the vibe. akailochiclife
4. DIY Candles with Mason Jar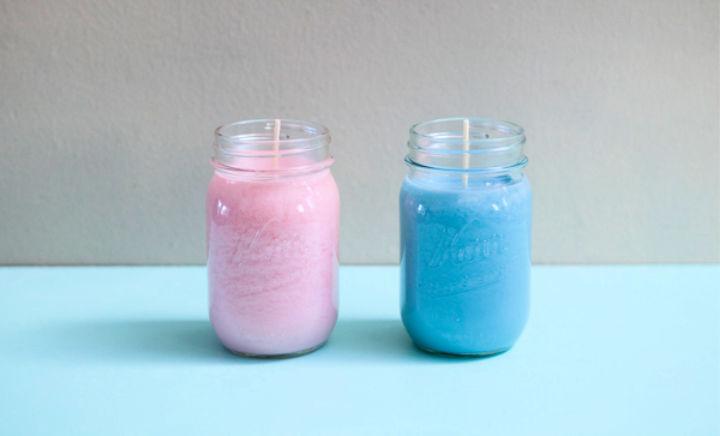 The whole time is all about snowflakes! You suddenly start seeing them on all those sale banners and stuff. Why not use that to your advantage and make some adorable little mason jars with snowflakes on them- for your candles! somethingturquoise
5. How to Make Beeswax Candles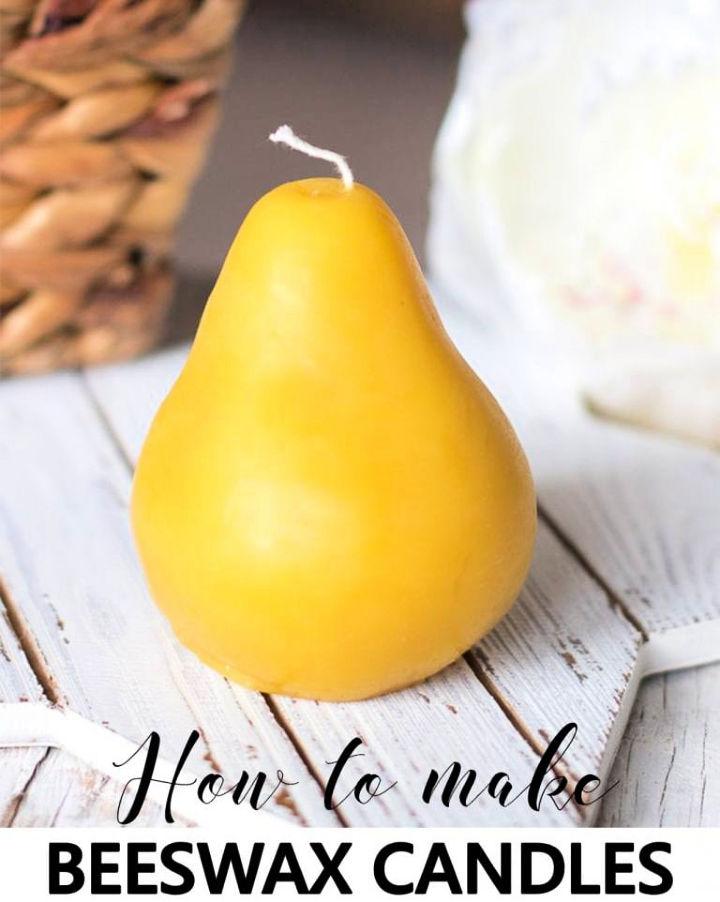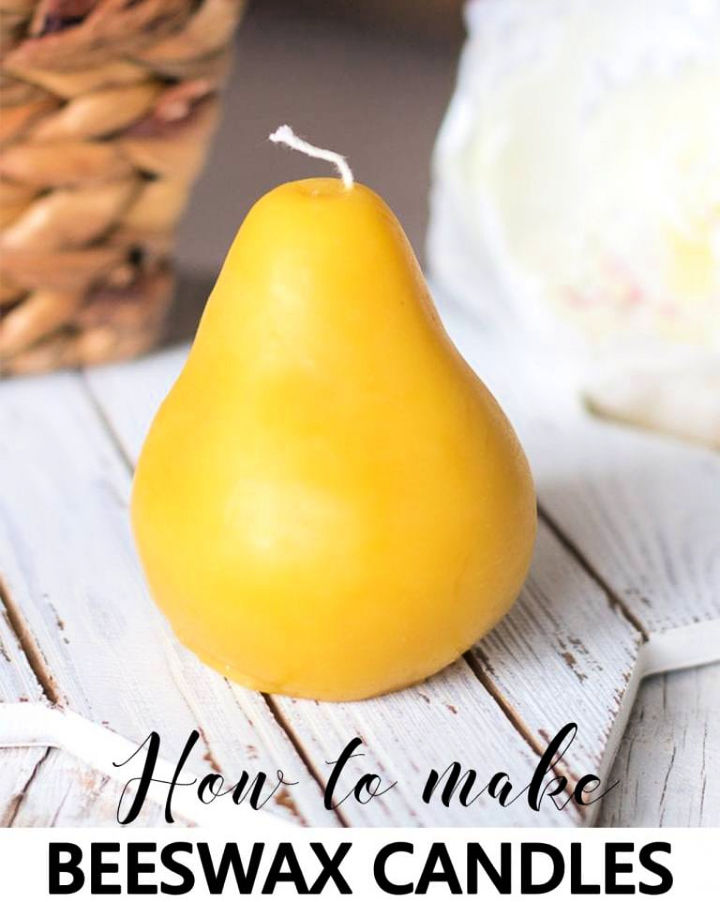 Are you a fan of pears? Is that your favorite fruit? If yes, then you're going to love these DIY candles! It's made out of beeswax! The benefit of making it with beeswax is that it'll smell ten times better! Follow this guide for many tips and tricks, as well. sustainmycra
6. Lovely Candle In A Dough Bowl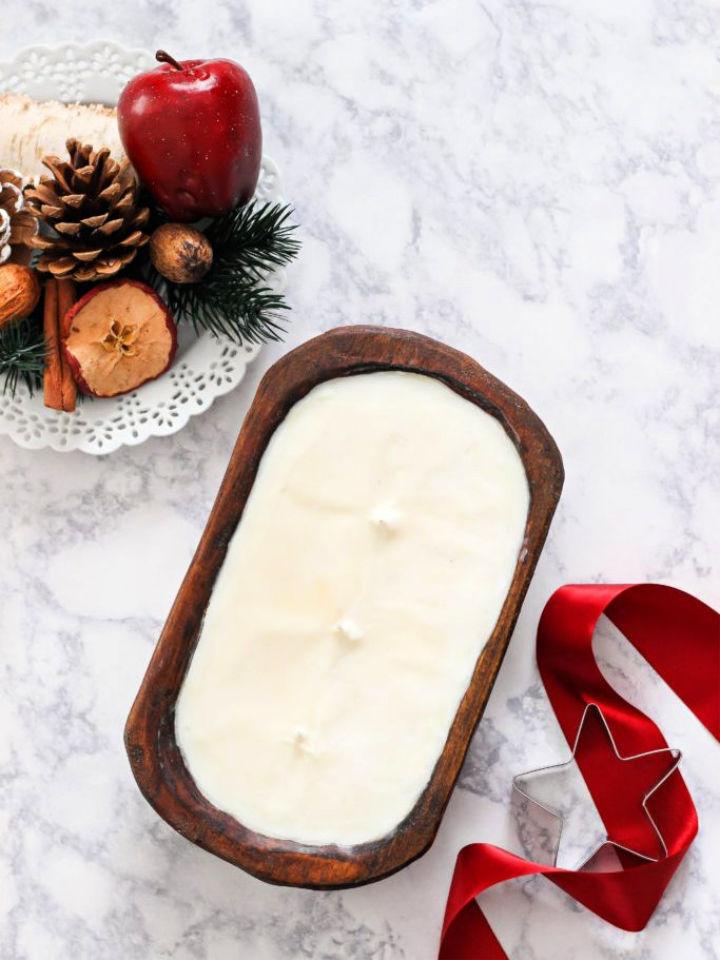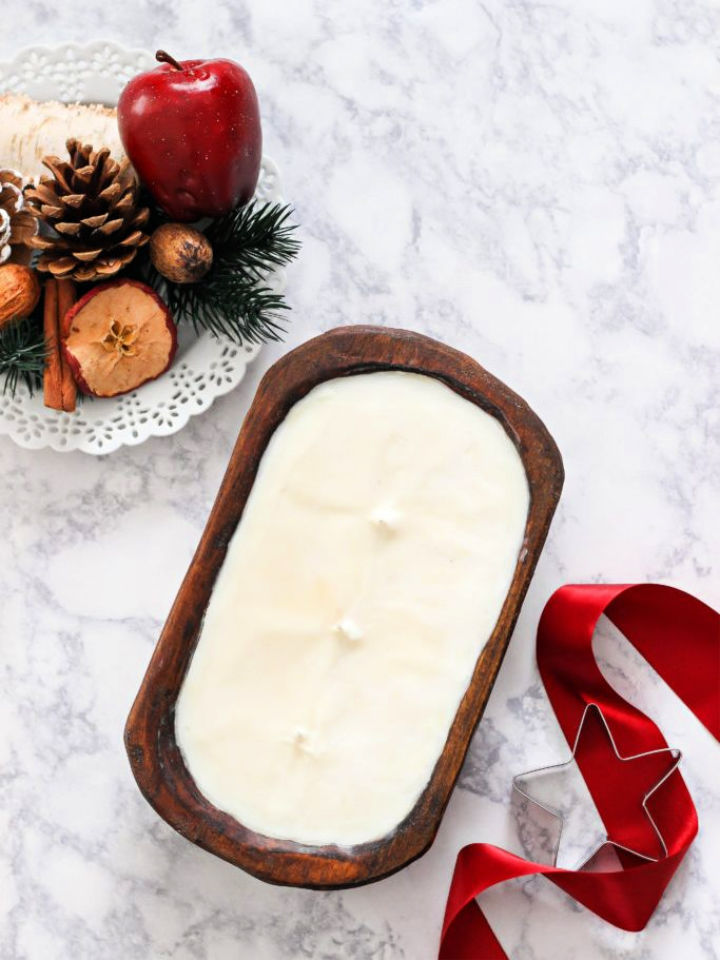 You may not have a ton of re-used candle jars or any vintage cups to keep it in. No worries. According to this plan, you can make a candle in a dough bowl! Yes! You heard that right! The best part about a bowl is that it looks super vintage! purelykatie
7. Painted Mason Jar Candle Holders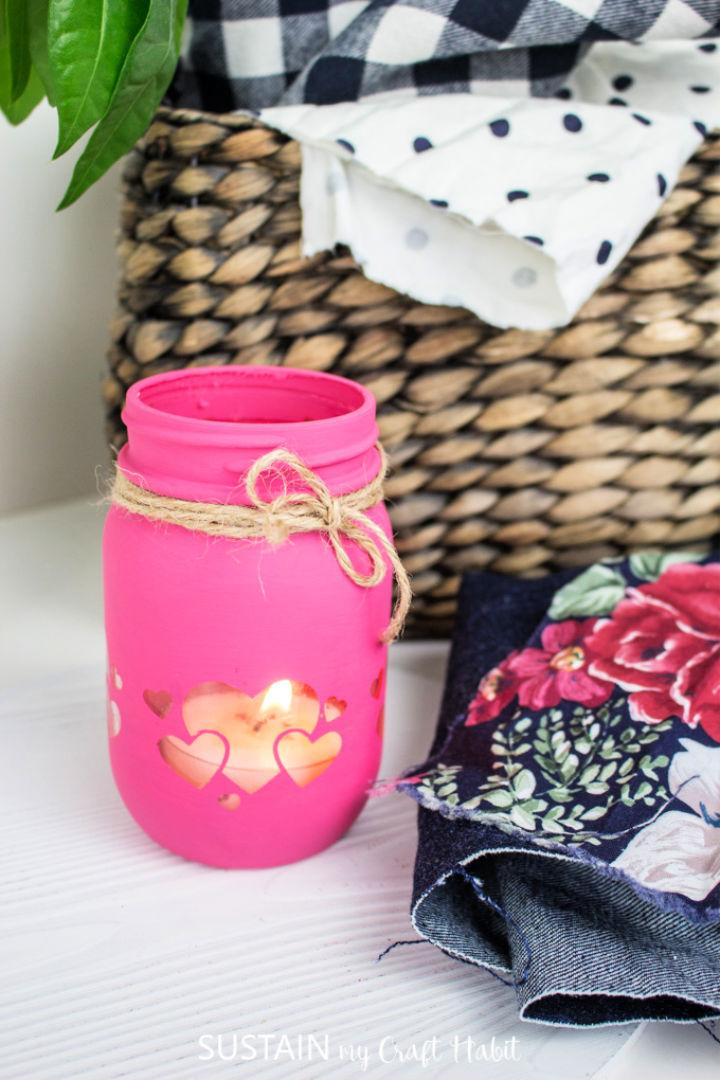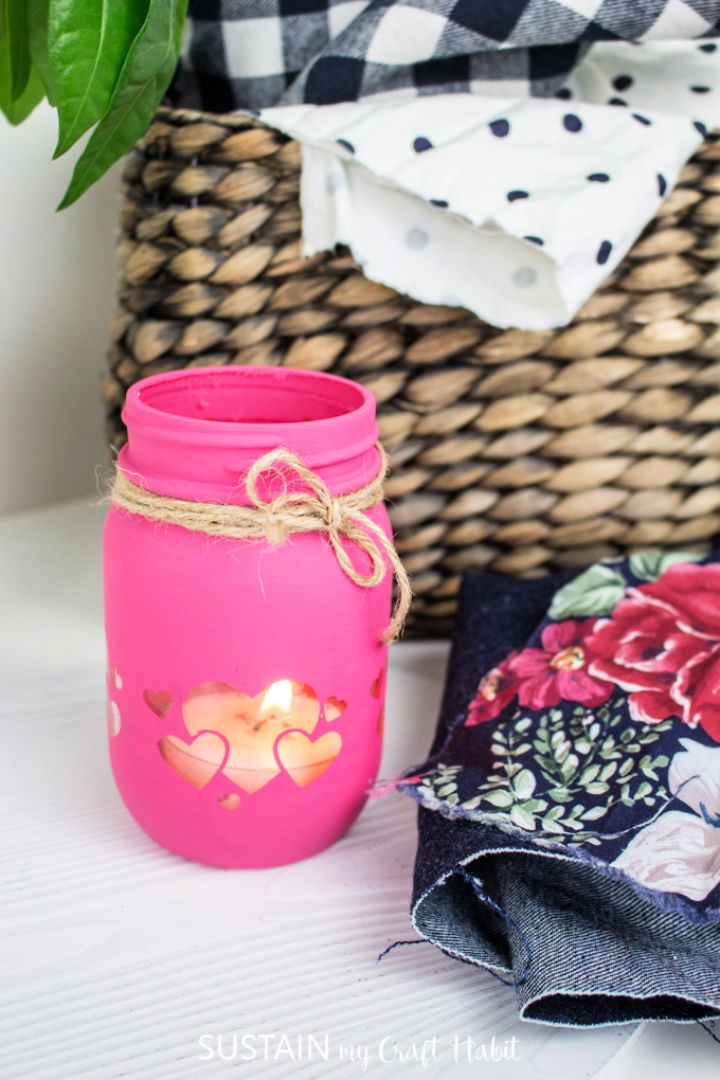 Here's an adorable mason jar to work as a candleholder! All you need to do is – paint it with chalk paint and add a few stickers on top! You can either make these using a circuit. If you don't have it, then use handmade stickers! Tie the top with a ribbon, and you're done! sustainmycra
8. DIY Mason Jar Candles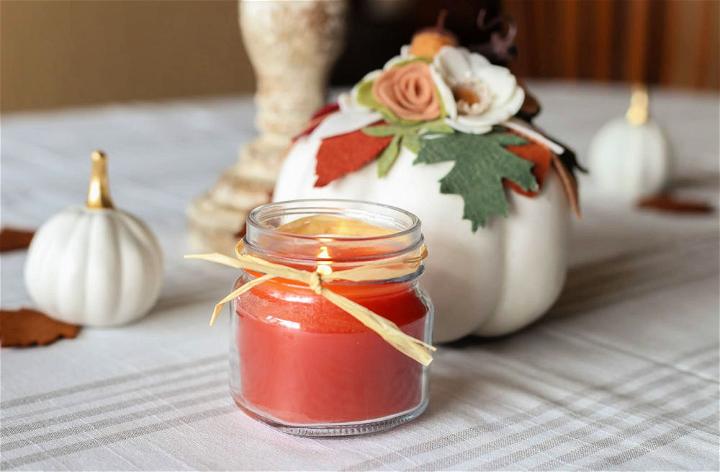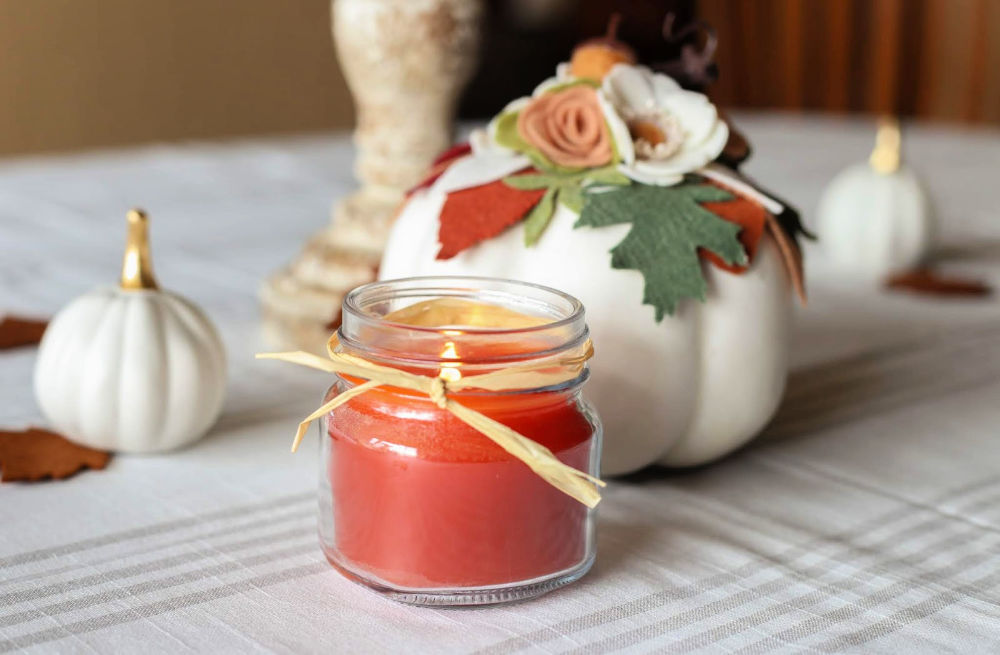 Can you feel the cozy and warm feeling inside you, just by looking at the picture of this candle? It's so simple and stunning. The best part is that it's colored! Wicks, wick chips, 6crayons, pens, pencils, and a few other supplies are required for you to nail this project! treasureinan
9. DIY Fall Candles With Simply Earth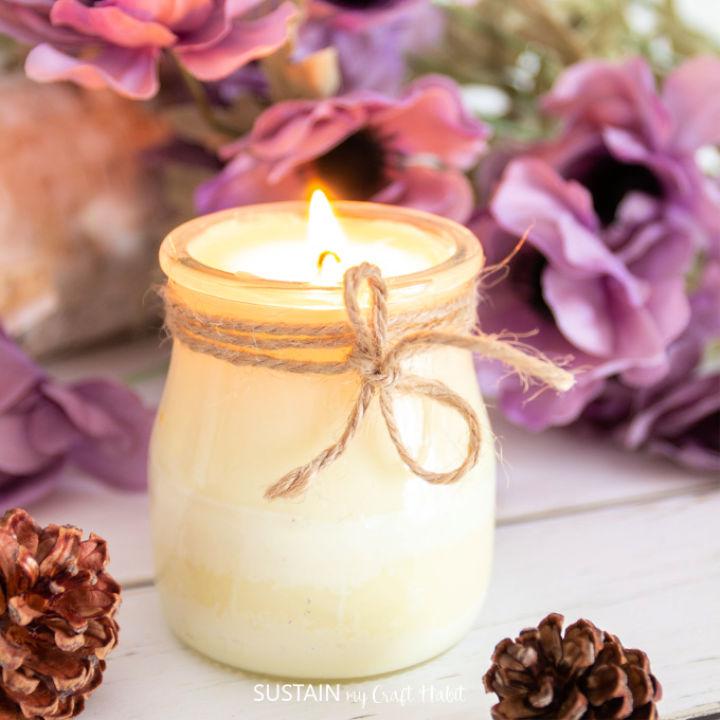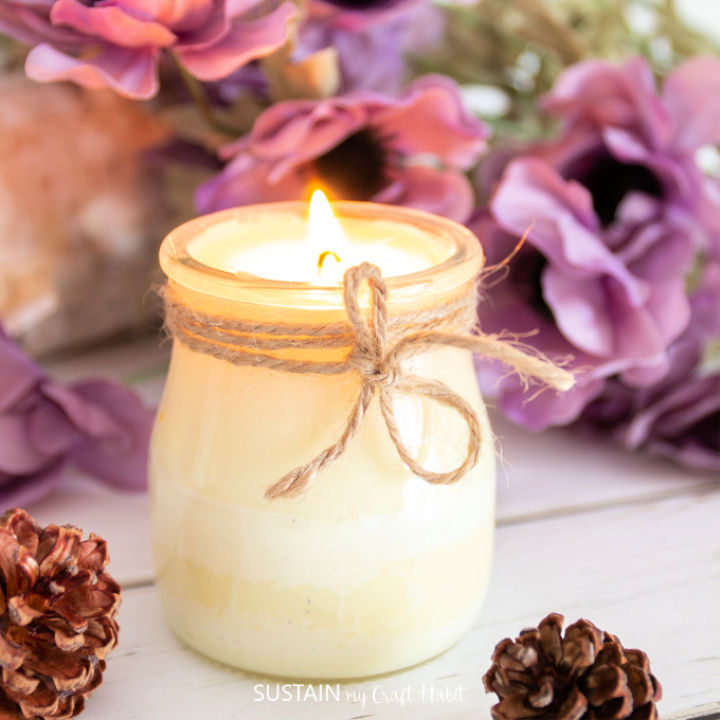 Is there anything better than a dim candle on a cozy evening? Those dull winter days can make you feel really depressed. Why not spend your time making a few pretty candles. You can light them up later and have an evening dedicated to self-care! sustainmycr
10. Easy 5 Minute Printed Candles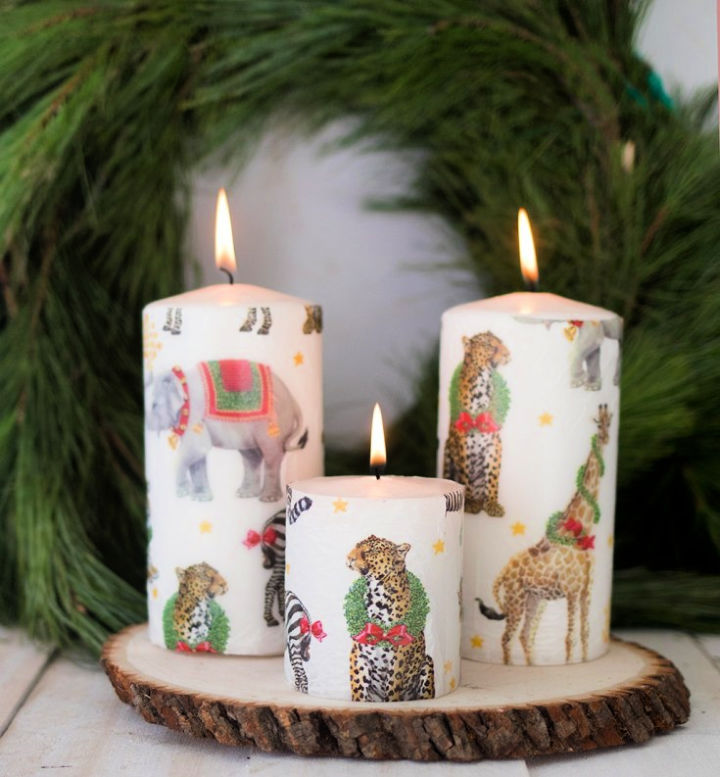 Not all of us have all the time in the world! If you need something quick and straightforward, then follow this plan. It features a candle that can be made in 5 minutes! As long as you have all of the ingredients, there is really no way you can mess this project up! gina michele
11. DIY Teacup Candles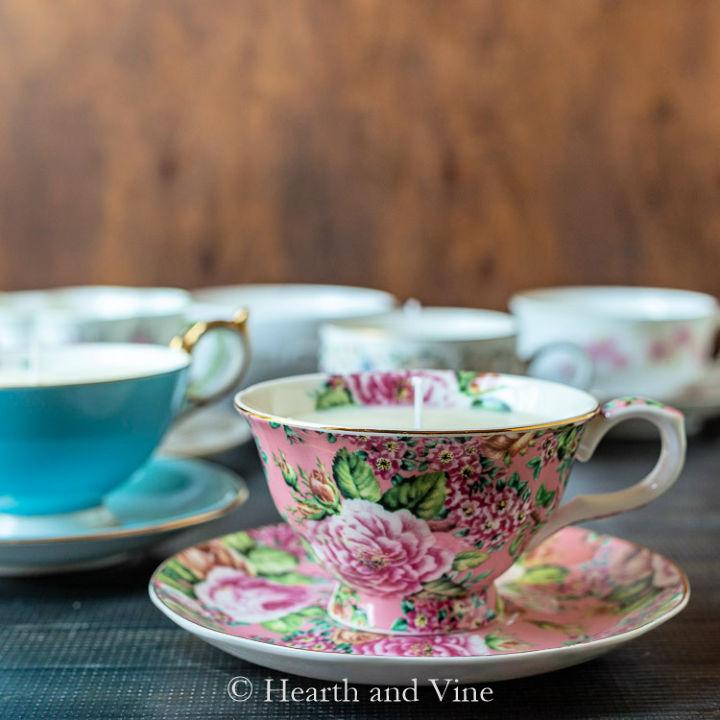 Vintage candles are super cute. They are a catch match for a farmhouse or even if you're trying to have that vibe in your apartment or house! All you need is a vintage teacup or mug! Soy wax, glue gun, fragrance oil, and a few other ingredients will be needed for the actual candle. hearthandvine
12. How to Make Wine Bottle Candles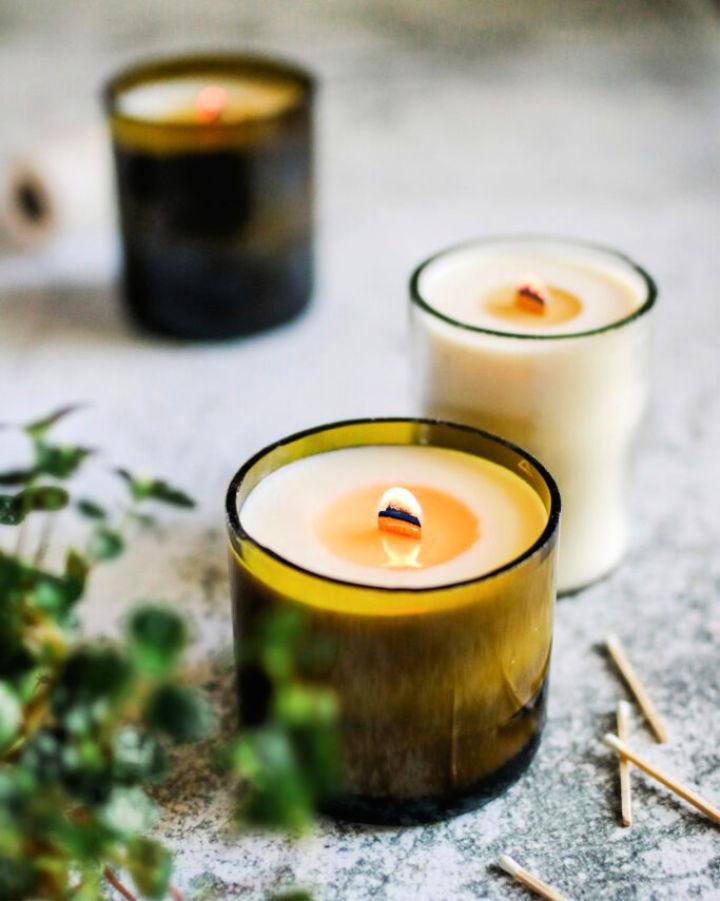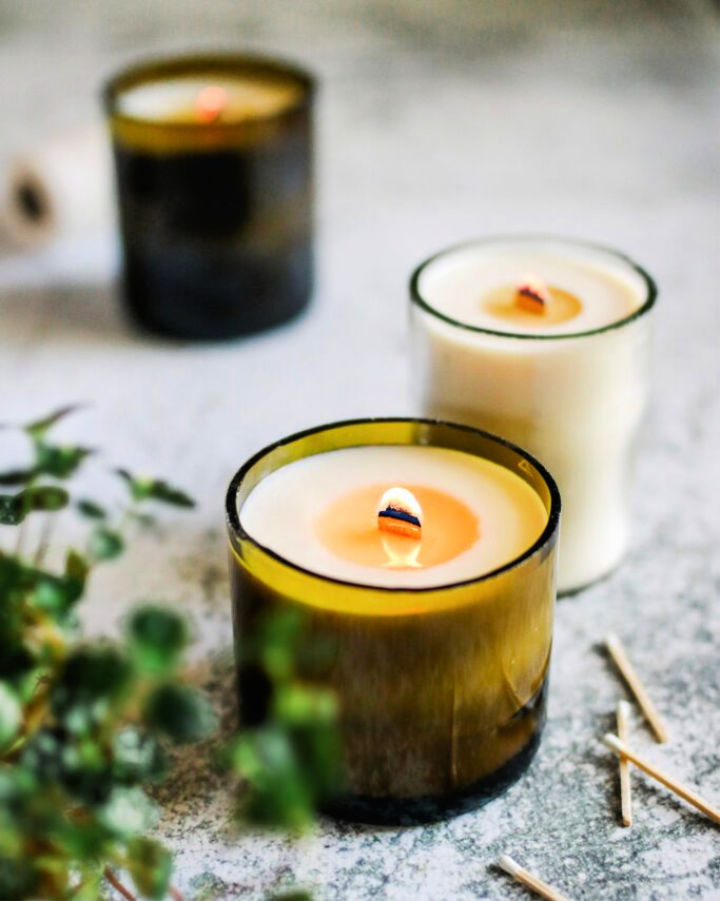 You may use all of those wine bottles gathered up in your cupboard for this project! If that's not possible, then you can find similar looking cups on any website online. The end product is super simple and effortless; however, it looks very beautiful! hellonest
13. How To Make Candles with Cinnamon Pumpkin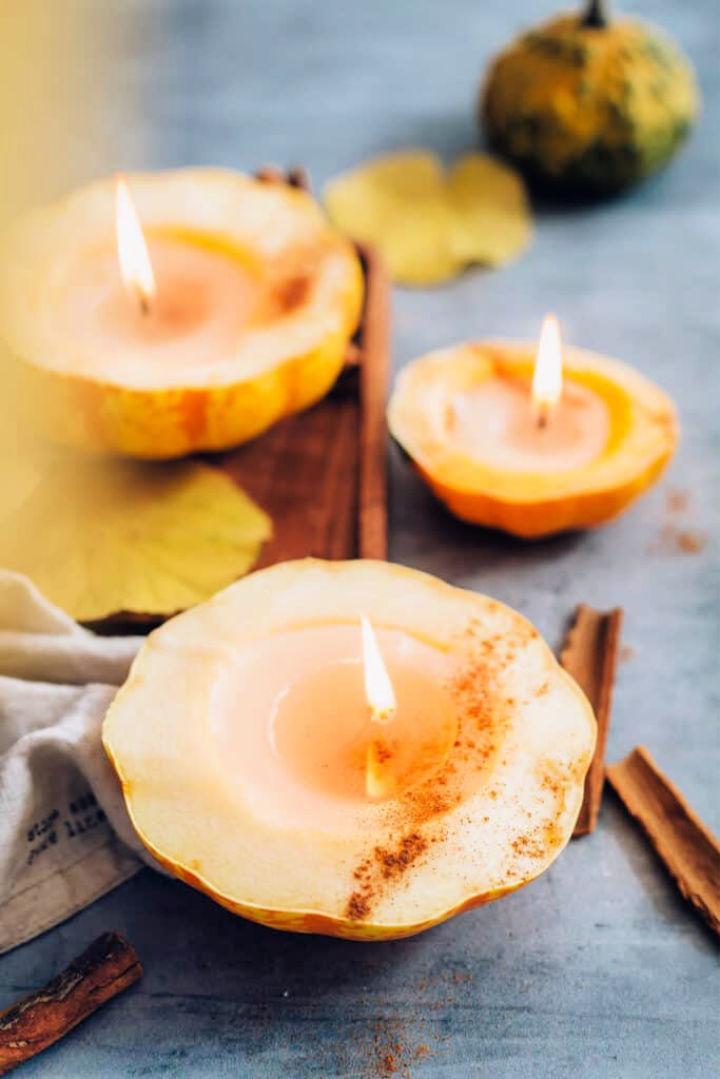 Not every time you buy pumpkins to make a pumpkin pie. Right? Sometimes you can walk the extra mile with your decor and make some DIY candles!! Like making these pumpkin candles that will spread a cinnamon scent in the air. Bring pumpkins, wax flakes, cinnamon sticks, skewer, wax coloring, and cinnamon essential oil. helloglow
14. DIY Gilded Seashell Candles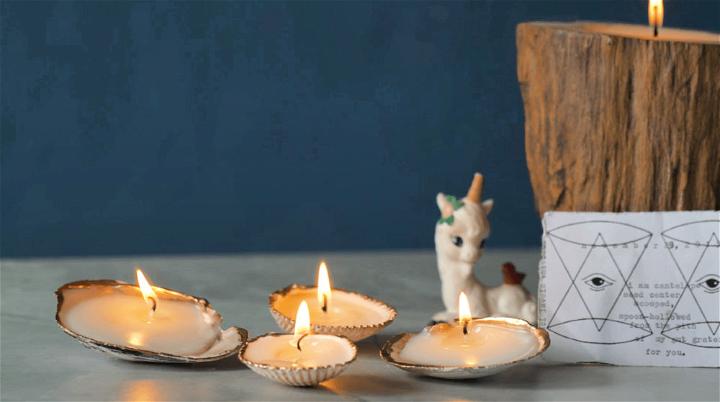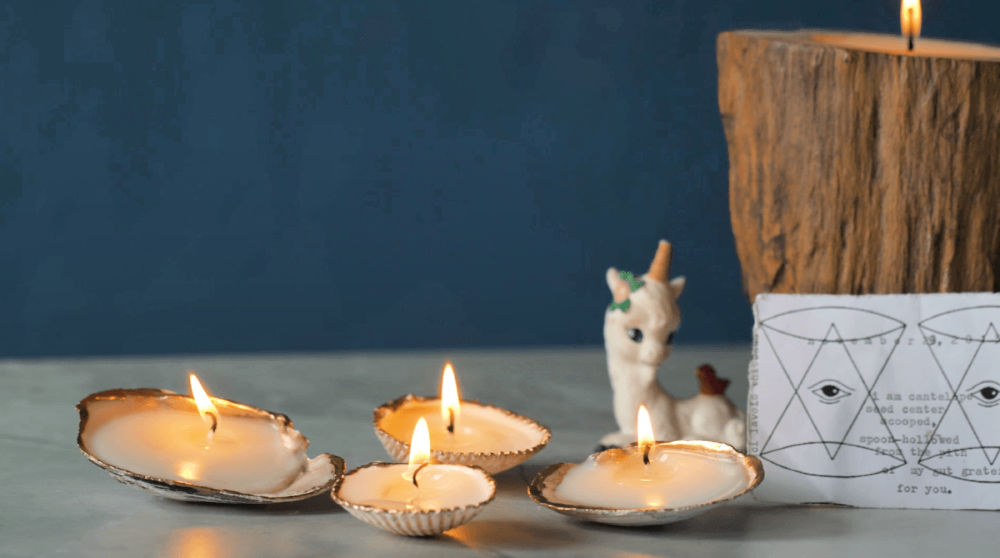 Seashells itself are a beautiful piece of decoration. What if you go one step forward and DIY gilded seashell candles? These candles, when kindled, will look so pretty that your room is going to look much more mesmerizing! Check out the video tutorial to see how you can do it perfectly. popshopamerica
15. Mini Concrete Pumpkin Votives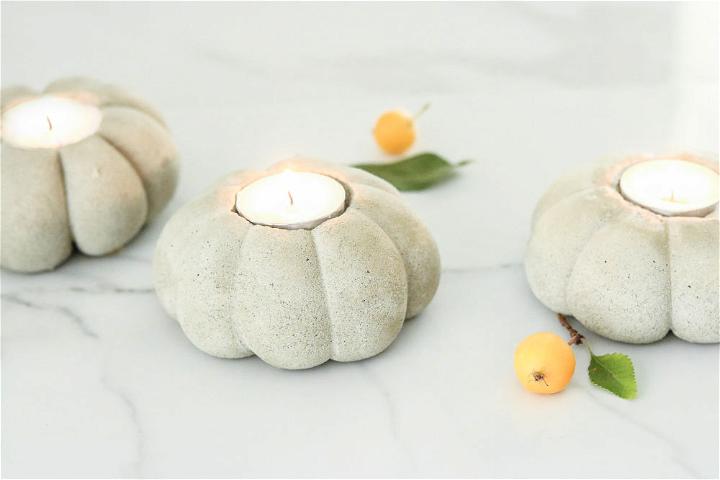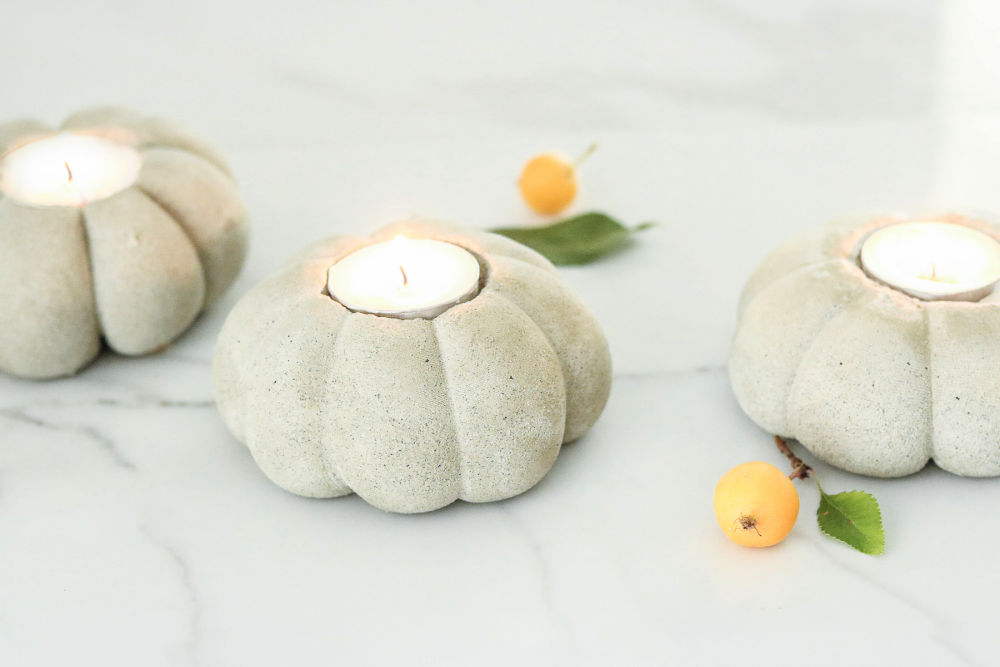 When you are throwing a candlelight dinner to the love of your life, don't forget to put these mini concrete pumpkin candles on the table. They will undoubtedly augment the romance in the air. Just get your hands on concrete, tape, scissors, saran wrap, pantyhose, and container. lilyardor
16. DIY Sand Art Candles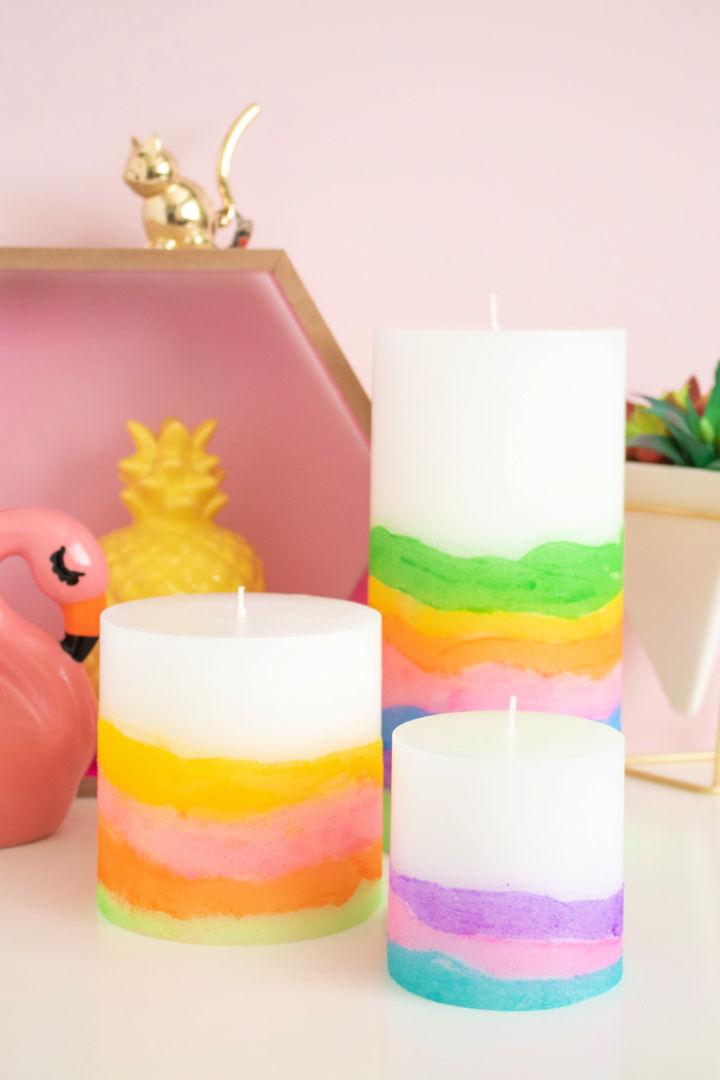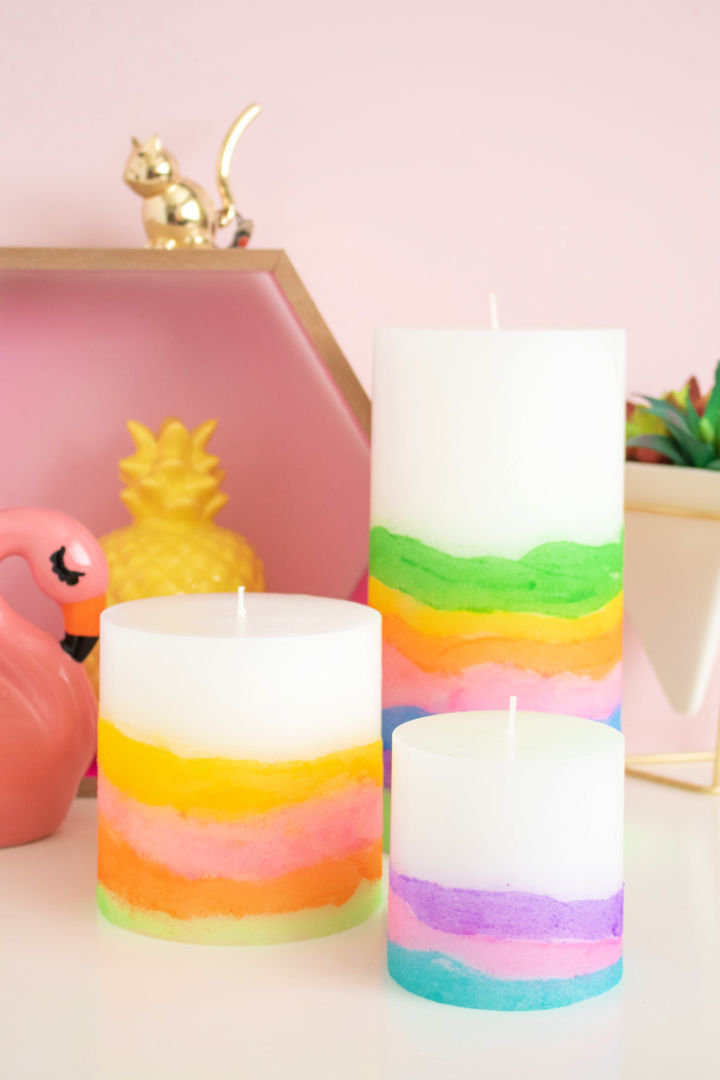 DIYing sand art candles can somehow be a major throwback to your childhood memories. When you used to do sand art with clay. Display these beauties in your room or lit them to show up their look more. Go along with the step by step instructions and make DIY candles in just 10 minutes. clubcrafted
17. DIY Tin Candle with 3 wicks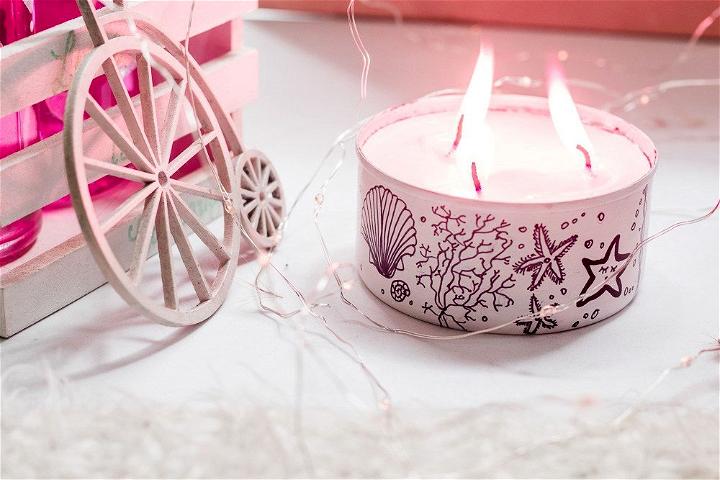 Every house has a closet full of empty tins! Time to put them to some charming and enticing use. Make these perfect DIY tin candles using 3 wicks. All you need is a food tin, acrylic paint, candle scraps, and wicks. Get more details in the link, below. shinecrafts
18. Mason Jar Citronella Lavender Candle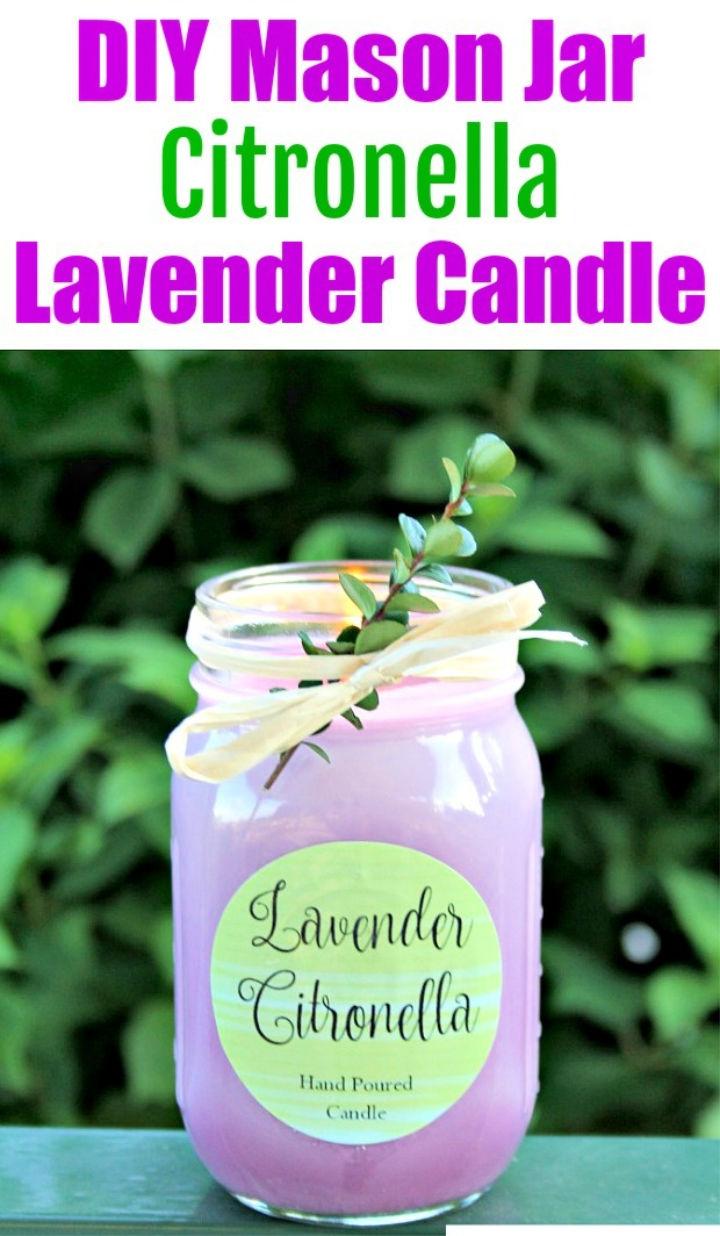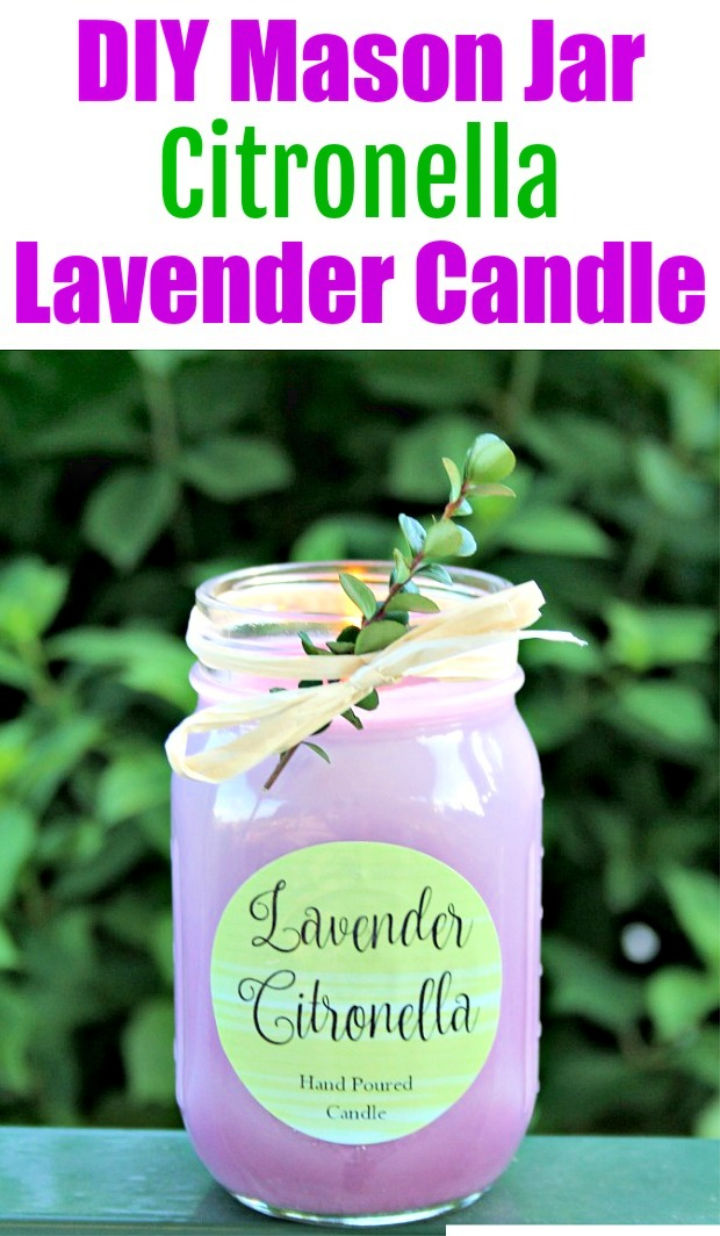 Here is how you can DIY your own candles using a mason jar and citronella lavender. Way to bring some more calm with candles to your room after a long tiring day! Use supplies and the step by step guide that you will find in the link to make DIY candles. Click to see more! acultivatednest
19. Terracotta Citronella Candles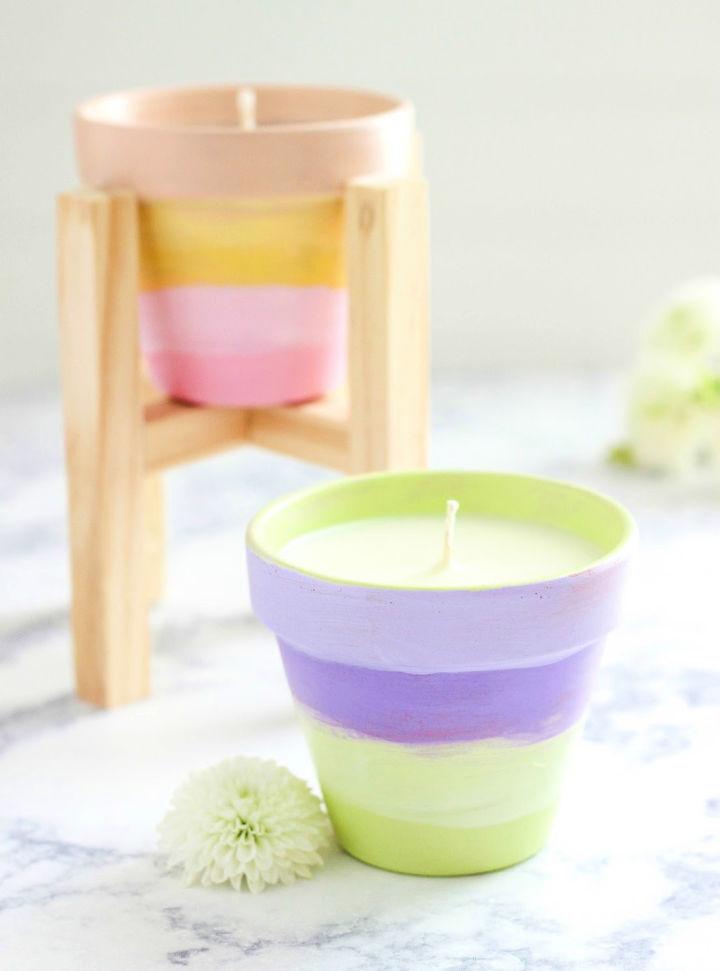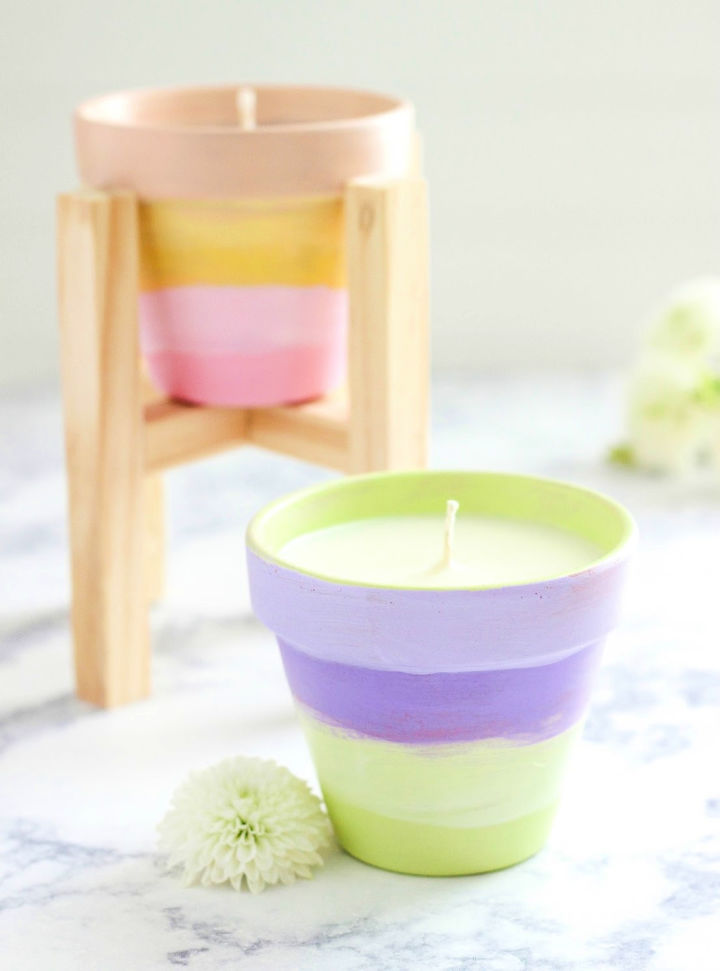 These terracotta citronella candles are too easy to make! Plus, they are painted with watercolors that enhance their whimsical appeal to manifolds. Collect your supplies like terracotta pots, paintbrush, watercolors, glue gun, candle wicks, essential oil, and soy wax flakes to whip these up. purelykatie
20. How to Make Patio Candles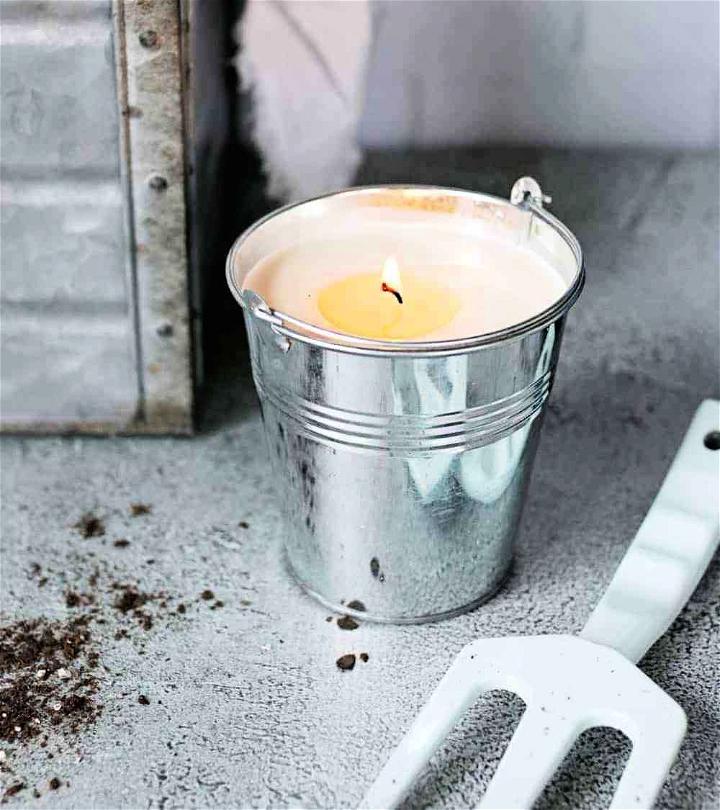 You can make your own patio candles for a fraction of the cost. They will be chemical-free, and you can scent it according to your taste. Use any essential oil of your choice along with other supplies you will find here in the link. The materials you will need are pretty easy to come by. helloglow
21. Halloween Wine Glass Candles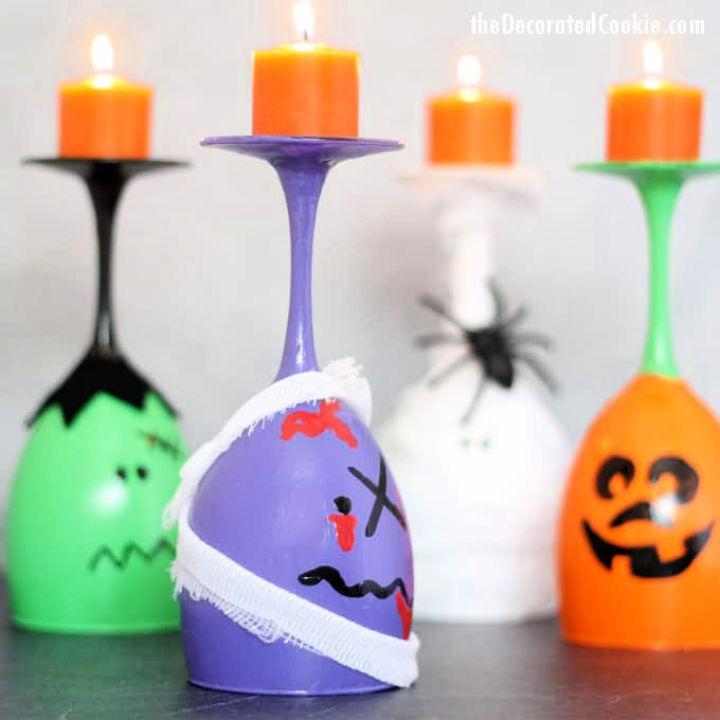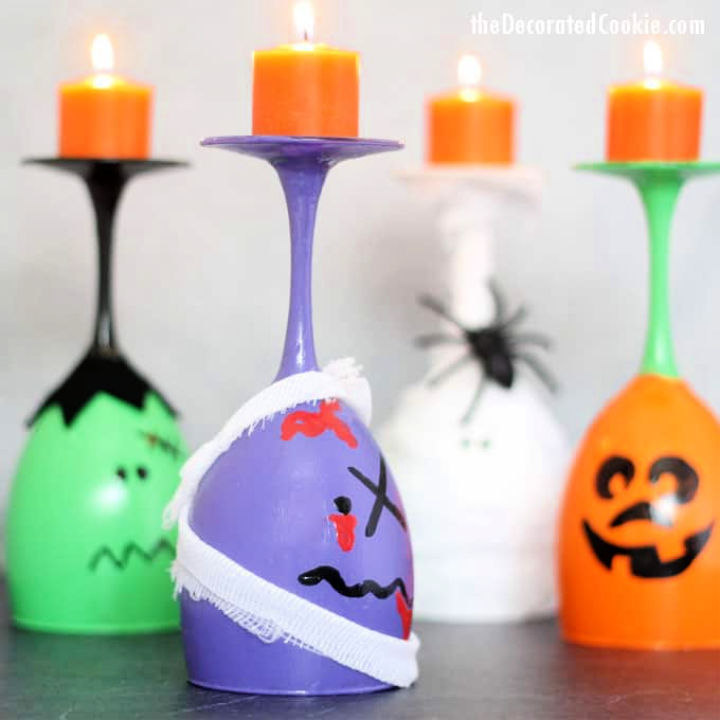 Make this Halloween a bit different from the last year. You can spruce up these Halloween wine glass candles to place it on your table while dining. They will be the cute Halloween party centerpieces. Watch out the short video tutorial to see the supplies and its making. thedecorated
22. How to Make Color Blocked Candle Holders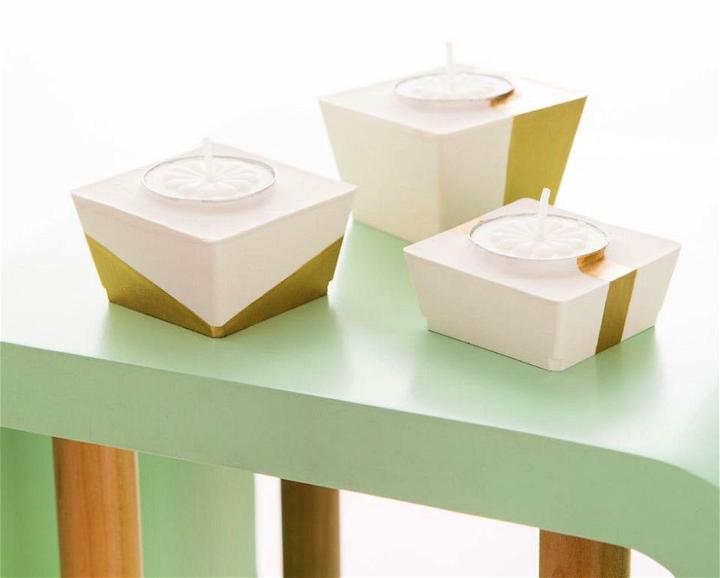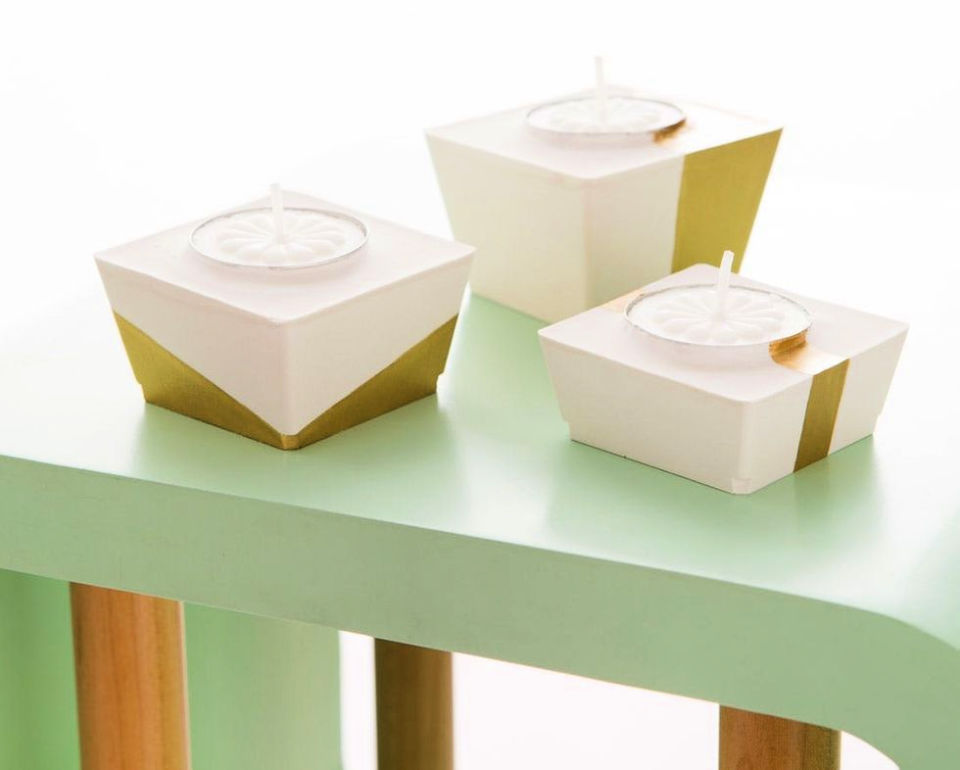 Learn how to make a color-blocked candle holder. With these, you will surely set a lively vibe across your decor! They are too easy to make and will look just perfect at any corner. You just need a few supplies to get started! brit co
23. Homemade Lavender Candles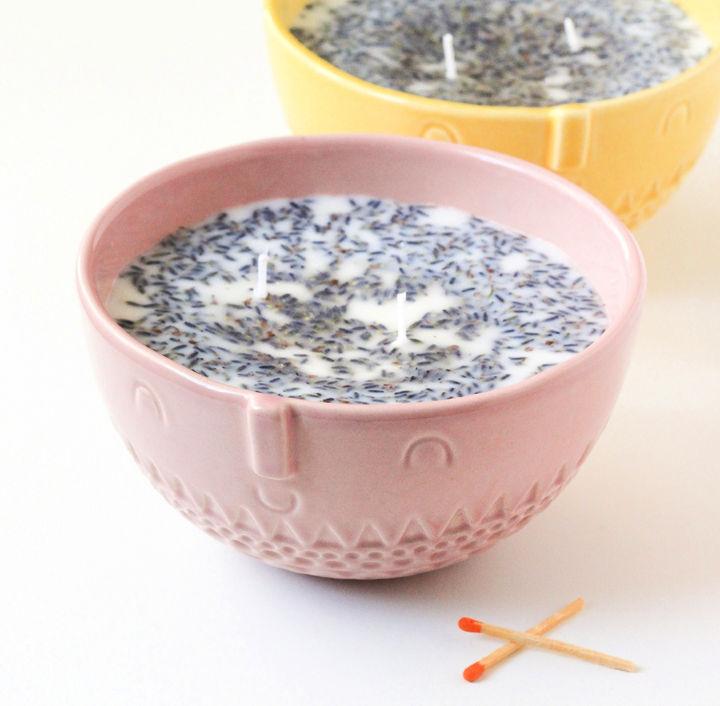 Do you want to make these lovely lavender candles? We bet you do! You just need to spare 30 minutes. The materials required are a bowl, wax, thermometer, wicks, fragrance oil, pouring pot, hot glue gun, and scissors. Don't miss out on this therapeutic DIY project! westelm
24. Make Your Own Citrus Candles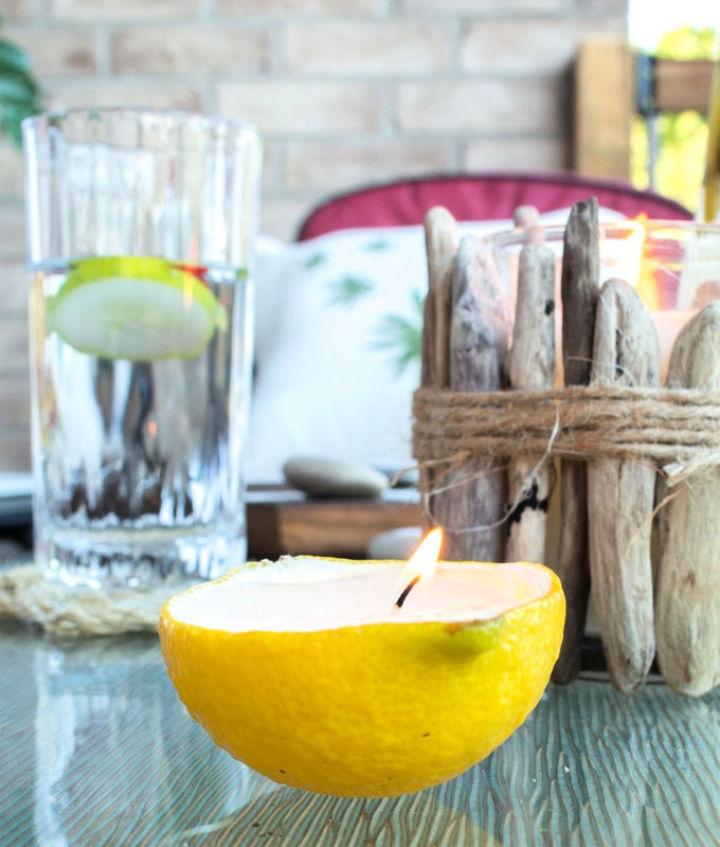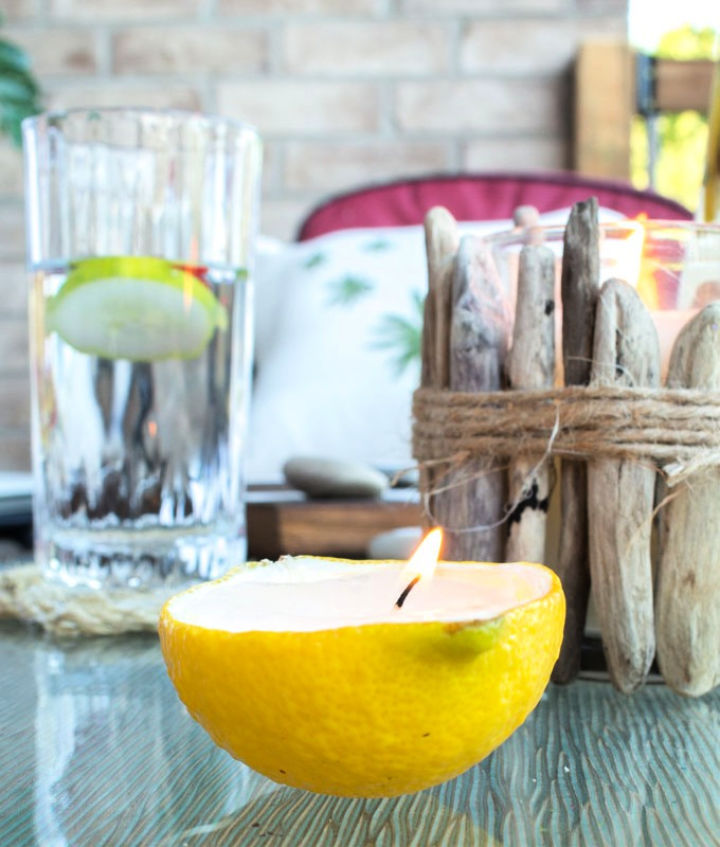 Make your own citrus candles at home! Because lemons and limes have their own unique, enticing scent that can freshen up any room! This is a fun DIY project that can be made by using a microwave bowl, metal spoon, paraffin candles, and a lemon. sustainmycraft
25. Patriotic Sand Votive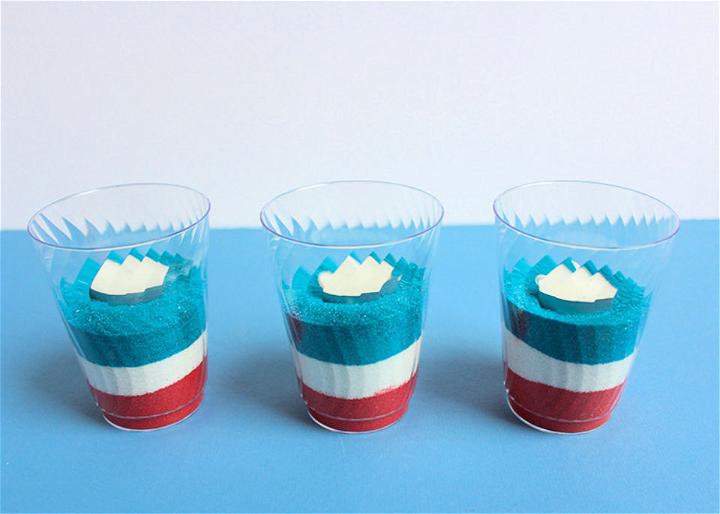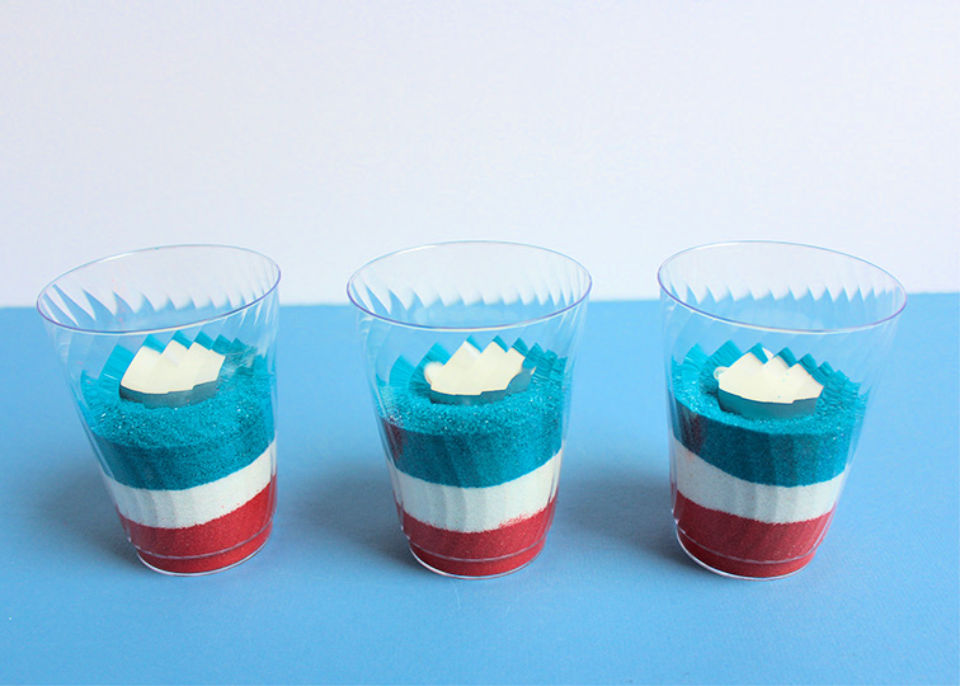 Whip up these patriotic sand candles in the nick of time and by using just a few supplies such as votives candles, red blue, and white-colored sand, and cut crystal cups. Walkthrough the step by step tutorial to craft these DIY candles to the end result. We bet you are going to enjoy the journey. mychinet
Conclusion:
You may be tempted to try out a few of these DIY candles! There is no perfect time to make candles, so you should get started right away! Have a positive atmosphere with some good vibes. It is important to have that positive outlook on life. Whenever you're feeling stressed- just light up these 16 best homemade candles and have an evening dedicated to self-care! It will be super relaxing and remind you of just how good life is. If you get anxiety really easily, then a lavender smell is perfect for calming you down. To learn how to make candles at home easily, just follow our guide to get detailed instructions.