Do you want to organize your truck bed storage? Check these 10 free DIY truck bed slide plans to build slide-out drawers or storage boxes! They are a great way to get more organized! If you're planning a camping trip or any trip across your country, you should definitely follow these guides to make amazing DIY truck bed slide out rails! When going on a trip, you can place you're bags and shoes on them. When not traveling, your tools and extra things can be kept there! You will be able to carry around your tools everywhere you go! It is a great way to not create a mess and keep all of your storage organized and clean! Isn't that something we all want?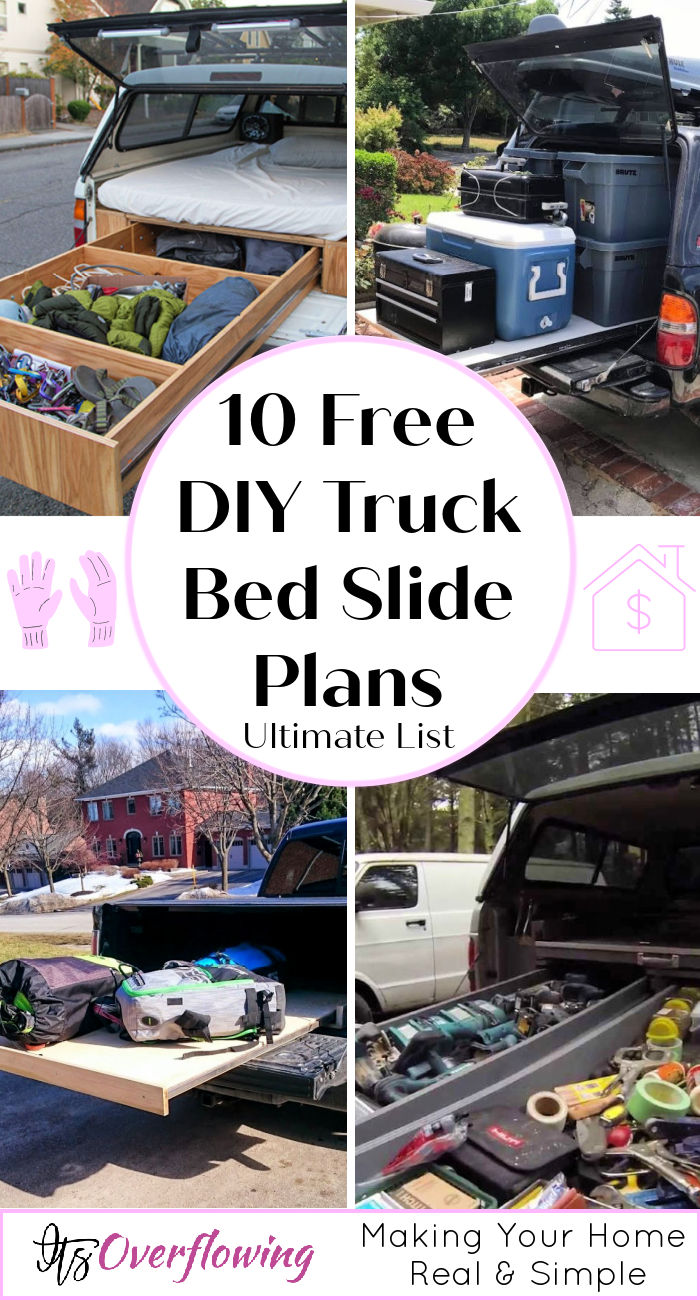 Why should you construct a DIY truck bed slide yourself? Well, there can be a number of reasons for that! One of the main ones includes – your budget! It all depends on your budget and how much money you're willing to spend. Professionally done homemade truck bed slide can be quite inexpensive, So, you can make one at home in around $150-$180! This article will cover a range of DIY truck bed storage drawers plans from easy to complicated ones, from Tacoma to plywood bed slides! Keep reading.
DIY camper trailer: See how one man turned a beat-up cargo box into a cozy, lightweight homemade DIY camper trailer.
1. DIY Truck Bed Slide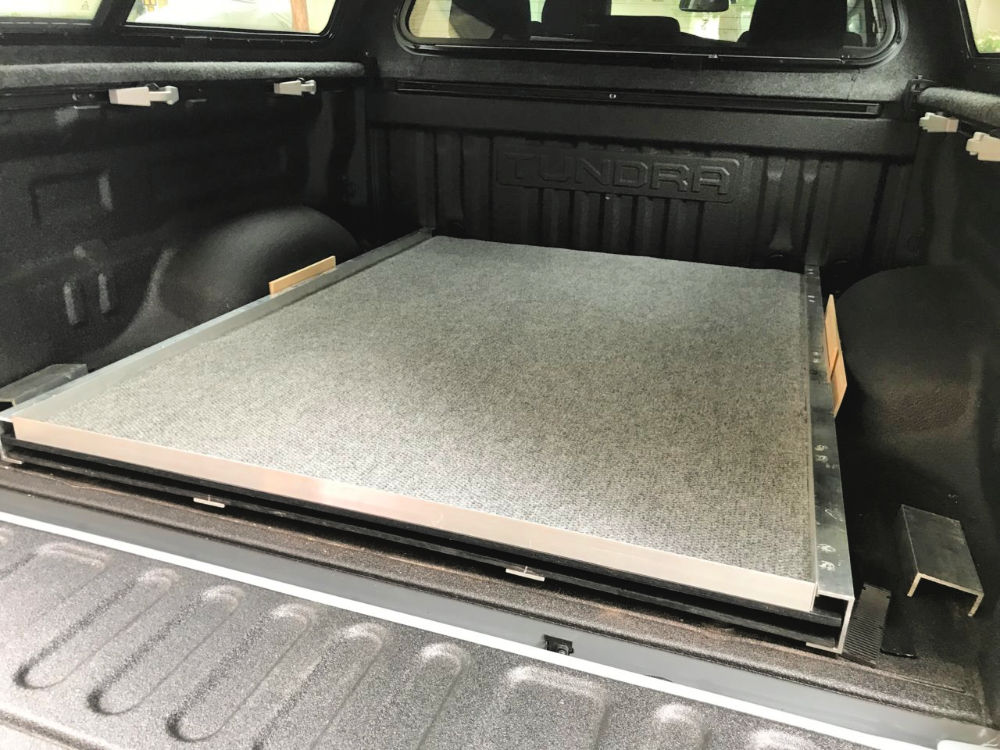 Why spend $1500-$2000? When you could just make a DIY truck bed slide yourself in around $170? Follow this amazing guide to do so! It is super detailed with real-life images to make it easy for you to understand the project! A few basic tools will be required for this simple project. tundras
2. Truck-bed Pullout Kitchen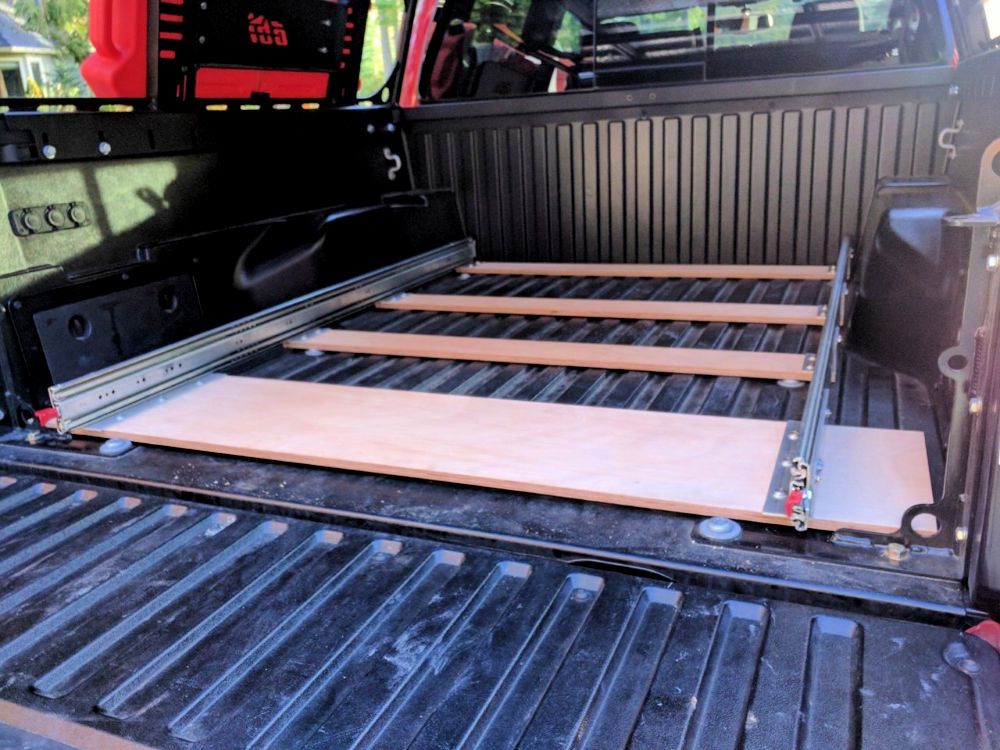 Imagine having a truck pull-out kitchen! Does that sound like a dream? Well, you can turn this dream into a reality by following this guide. It may seem a little complicated, but don't be intimidated! It's actually not that hard, once you follow it step-by-step! tacomaworld
3. DIY Sliding Truck Bed With Plywood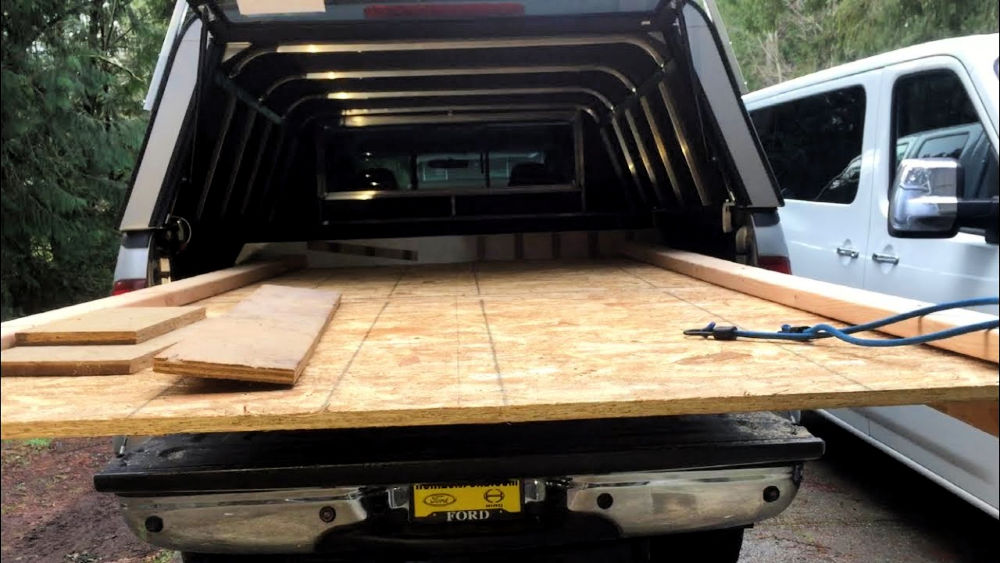 Having your storage spilled all over the place can look very messy. An excellent way to avoid that can be by making a sliding truck bed with some plywood! It will fix all of your problems! You can hide the mess underneath it and sleep on top of it. youtube
4. Build a Truck Bed Slide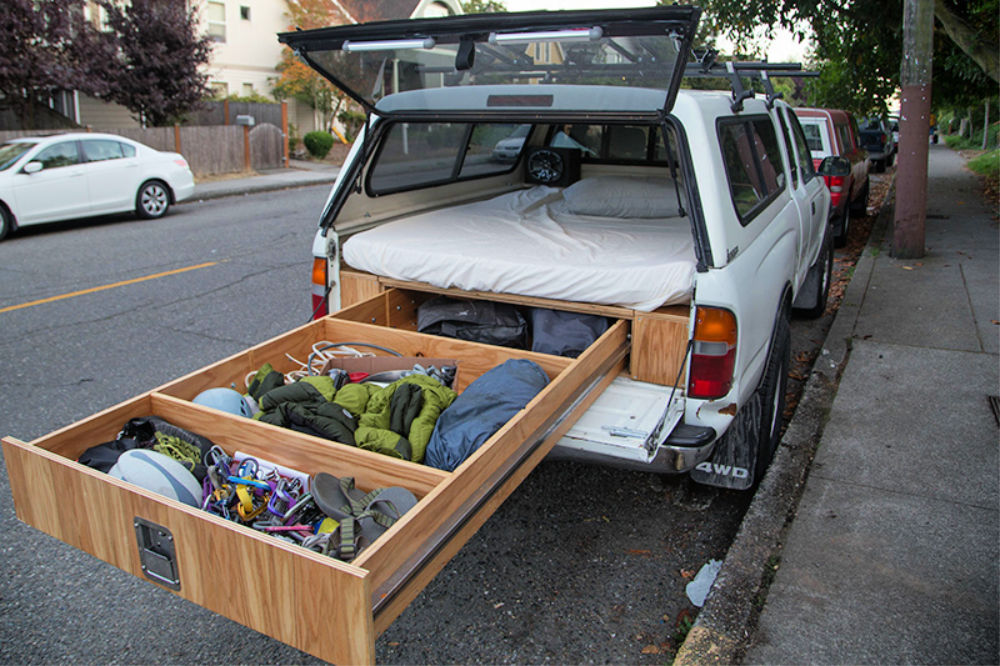 Having a DIY truck bed storage is a great idea. Especially if you love traveling and camping! You can turn a simple pickup truck into something super cool! Follow this super detailed guide to make it. Use angle iron to bolt the frame together! sunnyskyz
5. How to Install a Truck Bed Storage System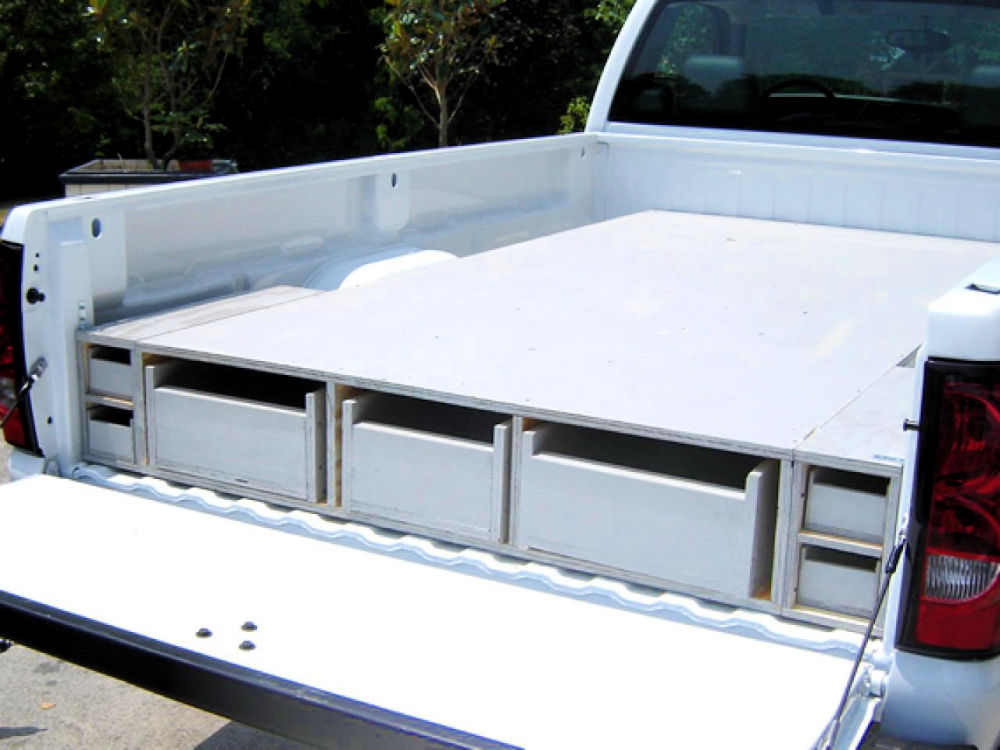 Table saw, straightedge, 18-gauge nail gun, and a few other basic tools wi be required for you to nail this amazing project. Galvanized L-brackets, truck bed liner, and a few other materials will be required for this DIY truck bed storage system. Now, travel with ease! diynetwork
6. How to Make a Truck Bed Slide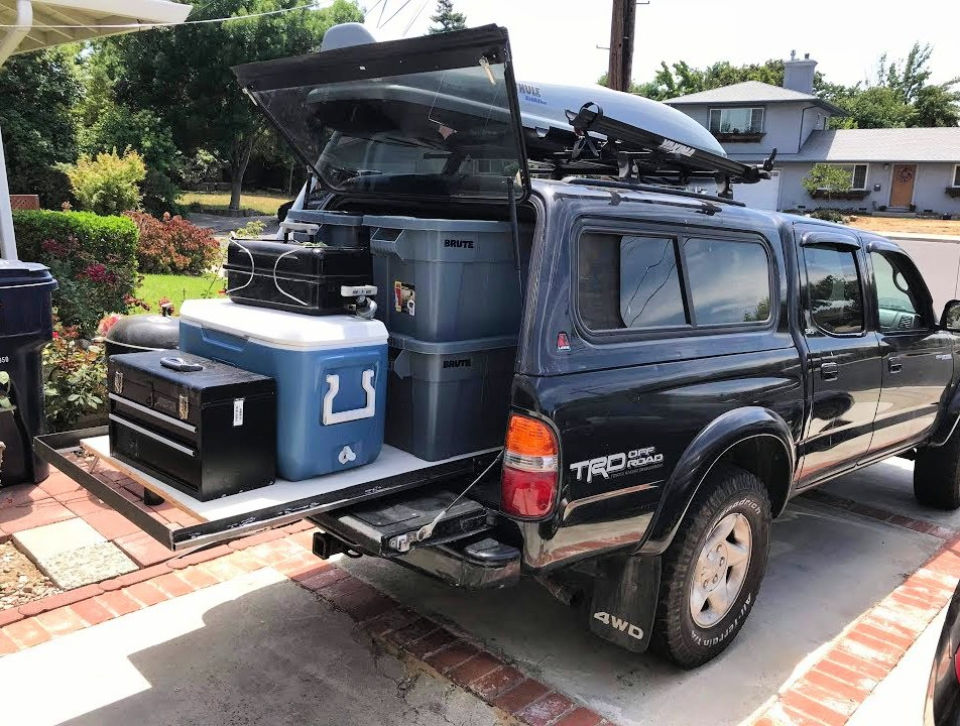 Here is a great plan which will explain the process of making a DIY truck bed slide to you. It is super easy to follow once you get the idea of it. You can keep your extra storage on it. When going on trips with your family, all of the bags and other travel essentials can be well placed! youtube
7. Home Built Truck Bed Slide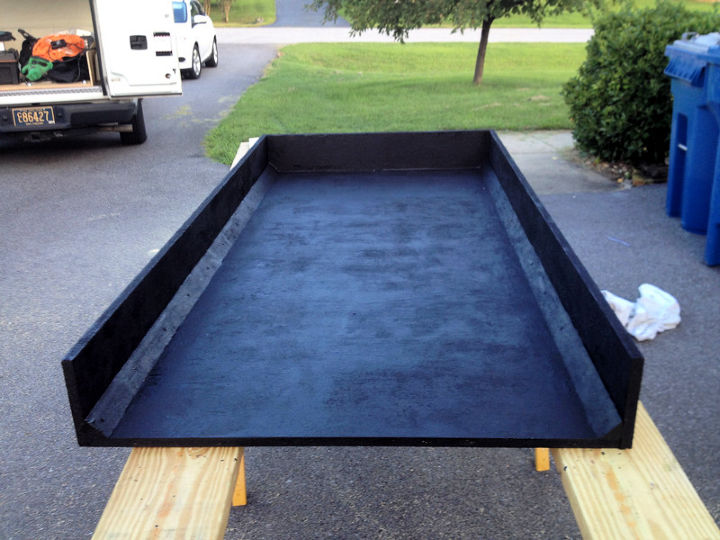 This fantastic homemade truck bed slide is made out of 3/4″ particle board! Why choose that instead of plywood? Because it is cheaper! Save a ton of money by following this guide! You can store many things on this slide. Maybe keep all of your tools there, when not traveling! garagejournal
8. DIY Tacoma Bed Slide
A beginner? Don't know where to start? Follow this low profile truck bed slide detailed guide to going through the process, step-by-step for building a Tacoma bed slide. gather supplies including bearings, channel steel and pine cabinet plywood with a few more supplies. expeditionportal
9. Homemade Truck Bedslide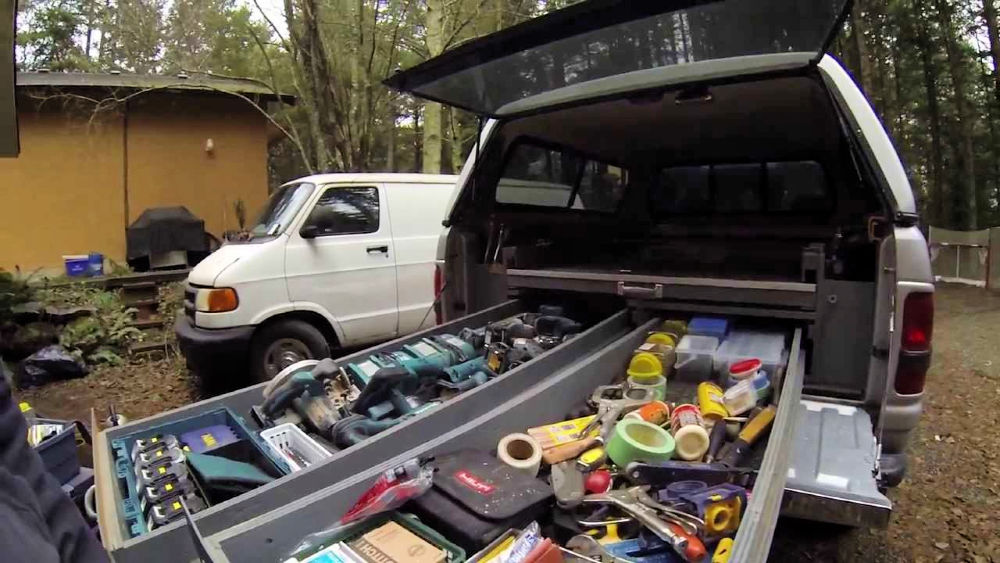 Here is an excellent plan on how to make a DIY truck bed slide at the back of your truck. You can use it for some extra storage for all the trips you may take. Two enormous sliding drawers which can hold so much of your stuff or tools, is all what any frequent traveler needs! Hit the link for the complete guide. youtube
10. Easy DIY Truck Bed Slide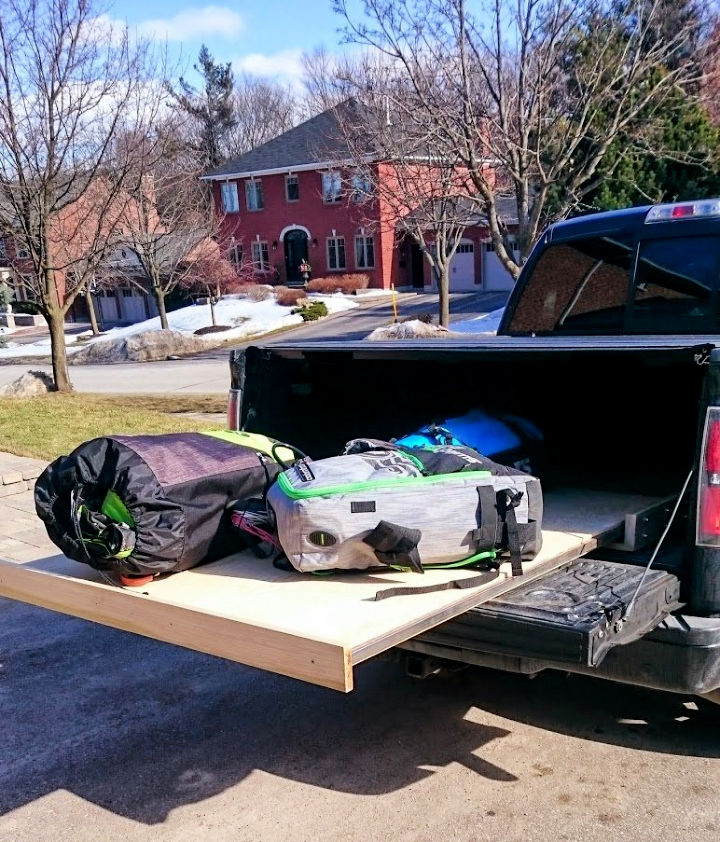 By using skateboard bearings and square tubes for slides, make this insanely cheap pickup bed slide! If you're a beginner and don't know where to start, follow this fantastic guide! It has dimensions, directions, and step-by-step instructions! Never get lost again! ford trucks
Conclusion
Tempted to make a DIY truck bed slide? It can be a great idea and will help you to organize a lot of your storage! It's never too late to start! However, it can be a great idea to do have some woodworking skills before you start any of these truck bed slide plans. Have an idea of the common prices and averages.
It will help you out a lot when you will try to find the least inexpensive lumber available! The summertime is just around the corner, which gives you a lot of free time on your hands to build your own truck bed slide out! Get ready!