Do you want to make van topper in your RV? Check these 10 quick DIY van high top plans to turn your van into high top cheaply, and make your trips worth it! With everybody tucked in along with the luggage can get really uncomfortable, especially when the trip has to be of many hours. If you have a van, it can be really spacious inside but imagine that you are going on a ski trip! And you have to carry the skis along too or going to the beach and a motorboat also has to be taken then you actually need extra storage space. For that purpose, the roof of the car or van can be utilized as a high top van, and you can easily build it with wood at home.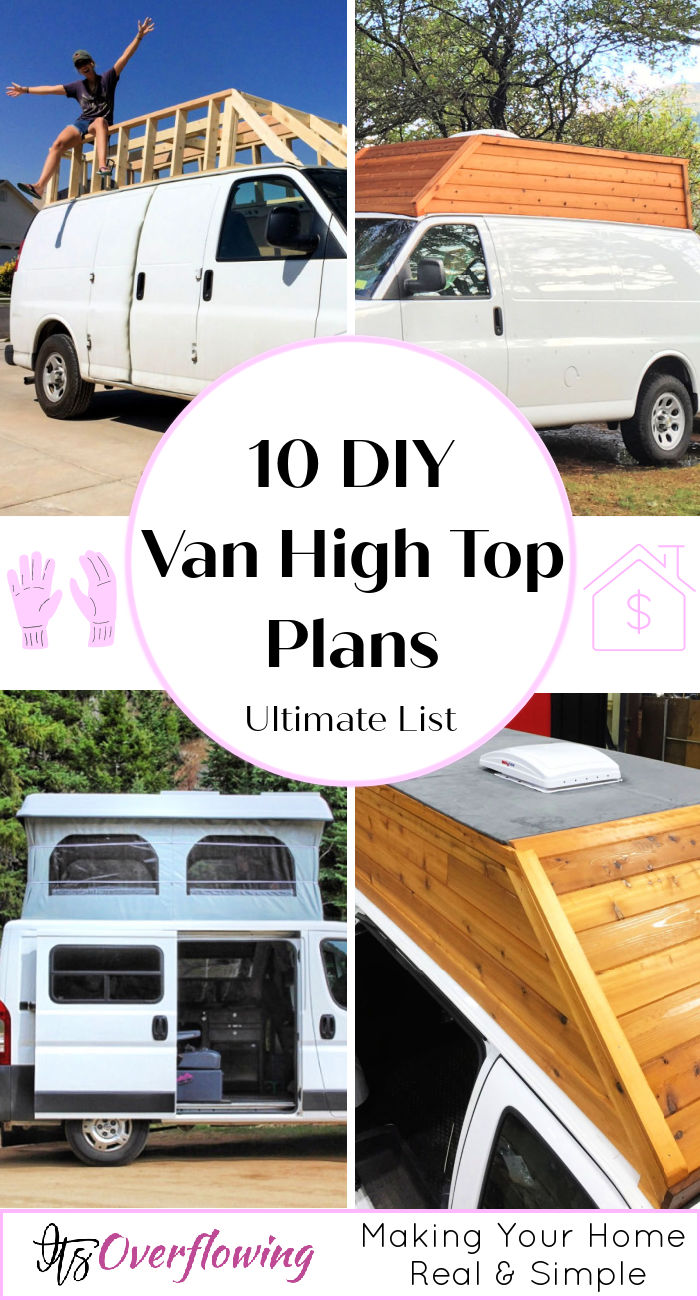 For people with a knack of traveling, DIY van high top might sound like a dream come true because you never know what you might require depending upon the nature of trips. With the following 10 interesting high top van ideas, you can easily manage to do the task at home and get ready to enjoy your desired space and design of your van high top. Just gather the supplies required, and you can easily manage to do wonders even at home. All you have to do is follow the stepwise process and make sure your measurements are accurate.
DIY Camper: Traveling can be an easy task when you have a homemade camper trailer, and the whole family has also decided to join in the adventures.
1. DIY Van High Top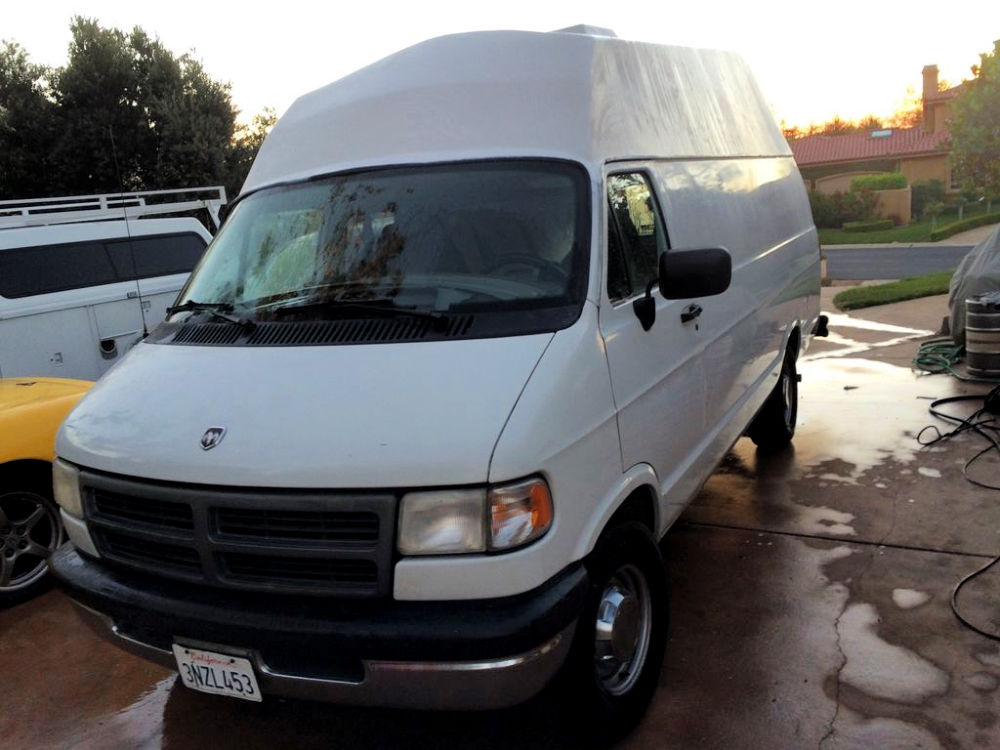 If you require a low mileage large van into a standing height with a standing vehicle, this DIY high top van is going to be perfect!
How to turn your van into a high top? Make a frame and cover it with plywood to anchor it to the van with screws. Fiberglass the corners and insulate with foam sheets!
How much does it cost to put a high top on a van? It wouldn't cost too high as It's a DIY van topper, So it's going to be an inexpensive way. Get more details from instructables
2. How to Build Wood Hightop On a Van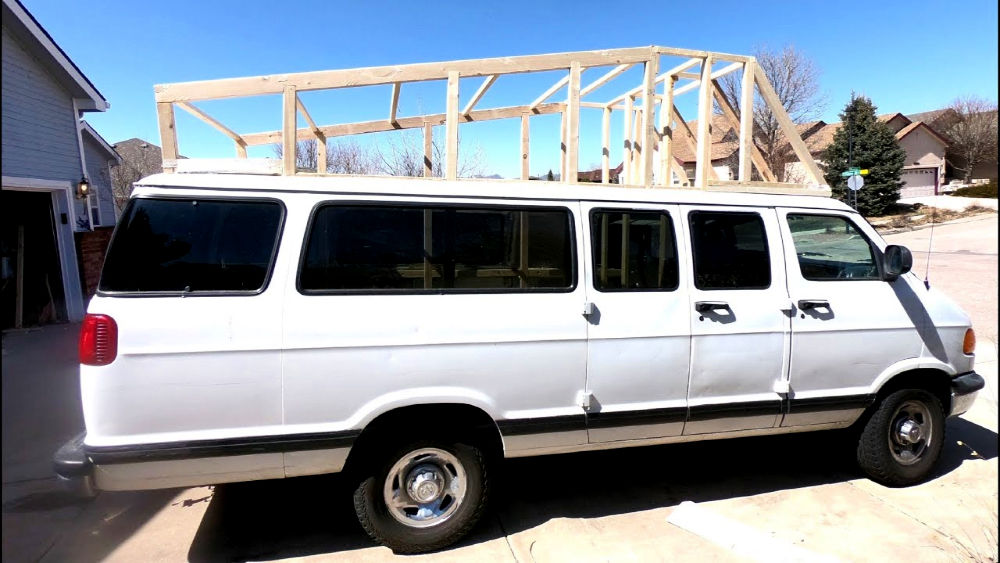 If you have an easy hand working with wood, you will be able to DIY van high top easily at home. It can be of 7 feet+height inside so you can even stand in your vehicle. Make a frame with plywood and mount with screws on the van. For attachment, leave some room for expansion and contraction. Cover with transparent glass. youtube
3. Building the Extended Roof for The Van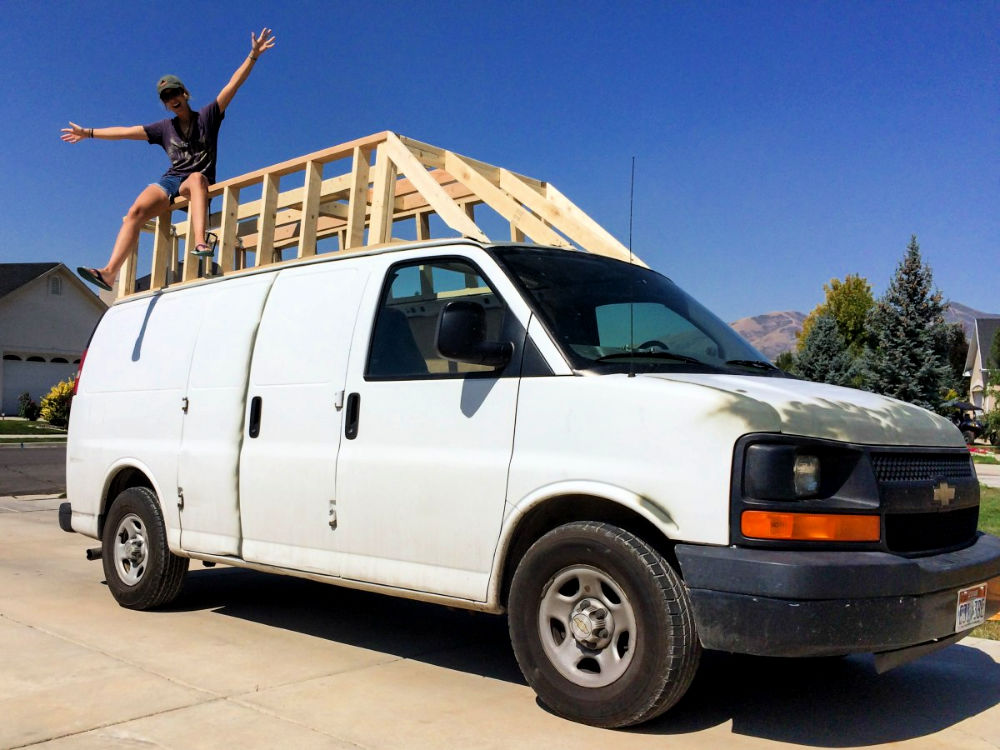 Cars experience the forces of nature at a different level than a home. While building the extended roof for the van, you must build a sturdy, high frame without cutting any edges. By using an aluminum drip and construction screws, make the roof higher! simplymount
4. How to Make a Van High Top
While traveling, you must feel comfortable in your van, and for that extra space, you can easily DIY van high top at home. This can even allow you to stand inside without bowing. Use plywood. Then cover with a shade of glass. Get details from the link, below! youtube
5. DIY Hightop for An Express Van Conversion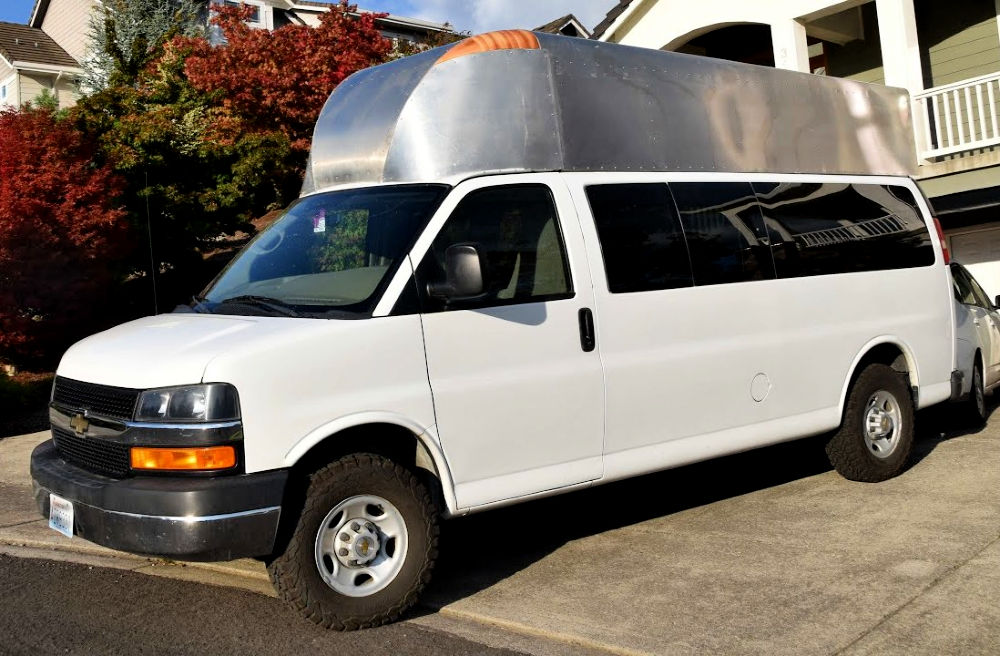 Not liking the shape or price of fiberglass bubble tops? Make your own with steel or aluminum easily. Using wood sanders and screws, elevate the top of your van to the desired high level! The tutorial will walk you through the step by step guide! youtube
6. How to Raise The Roof On Ford Van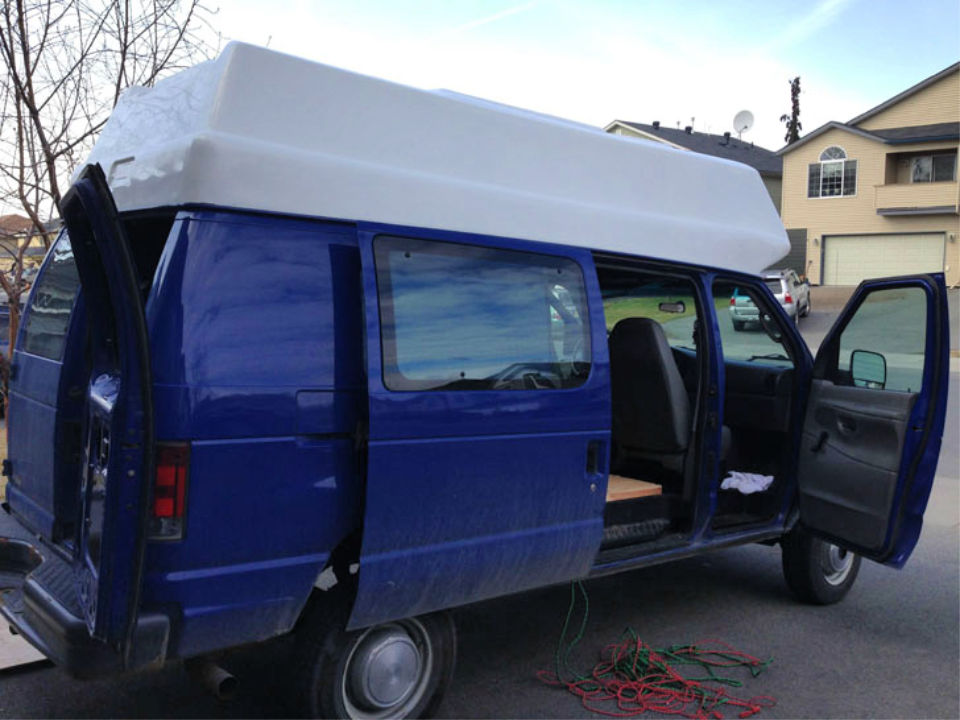 Not anyone can afford an RV for a weekend trip! So you can easily raise the roof of your Ford van to turn into an RV like the roof. Cut off the top with a Sawzall. You can also use any reciprocating saw with a blade designed for cutting heavy gauge. Measure carefully and get started! doityourselfrv
7. Wooden Van High Top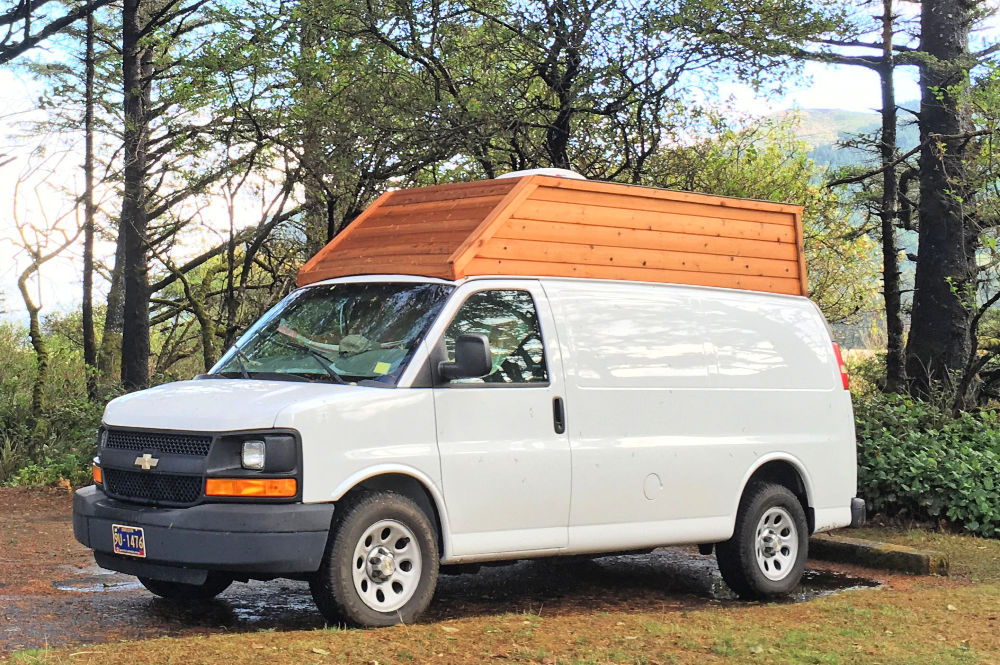 A low mileage large van can be made into a standing height, high ceiling work vehicle easily at home. How? Well its' pretty easy and affordable then buying an RV for traveling. You will need some roof extraction, metal and some screws with a few more supplies.
8. 7ft Van Hightop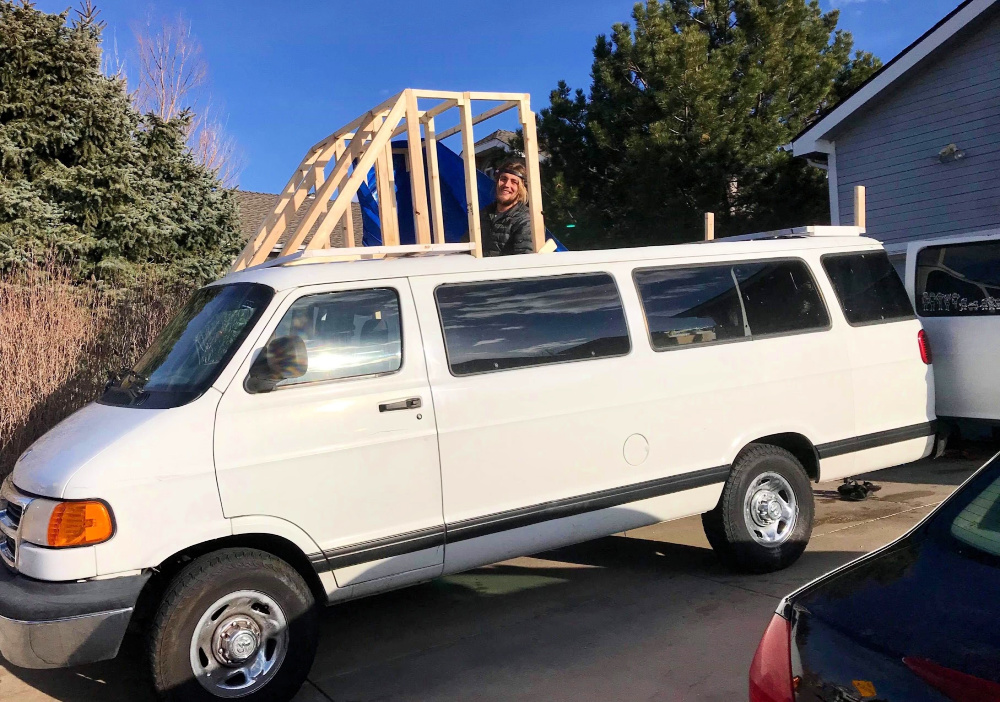 Feel like standing in your van with your full height? Build your own wooden frame and add 7 feet to its height. For walls of the extension, use studs of 16″ centers and about a 5 degrees lean. Screw the whole frame together and put it on the van to clamp it down. Get started!
9. Custom Van High Top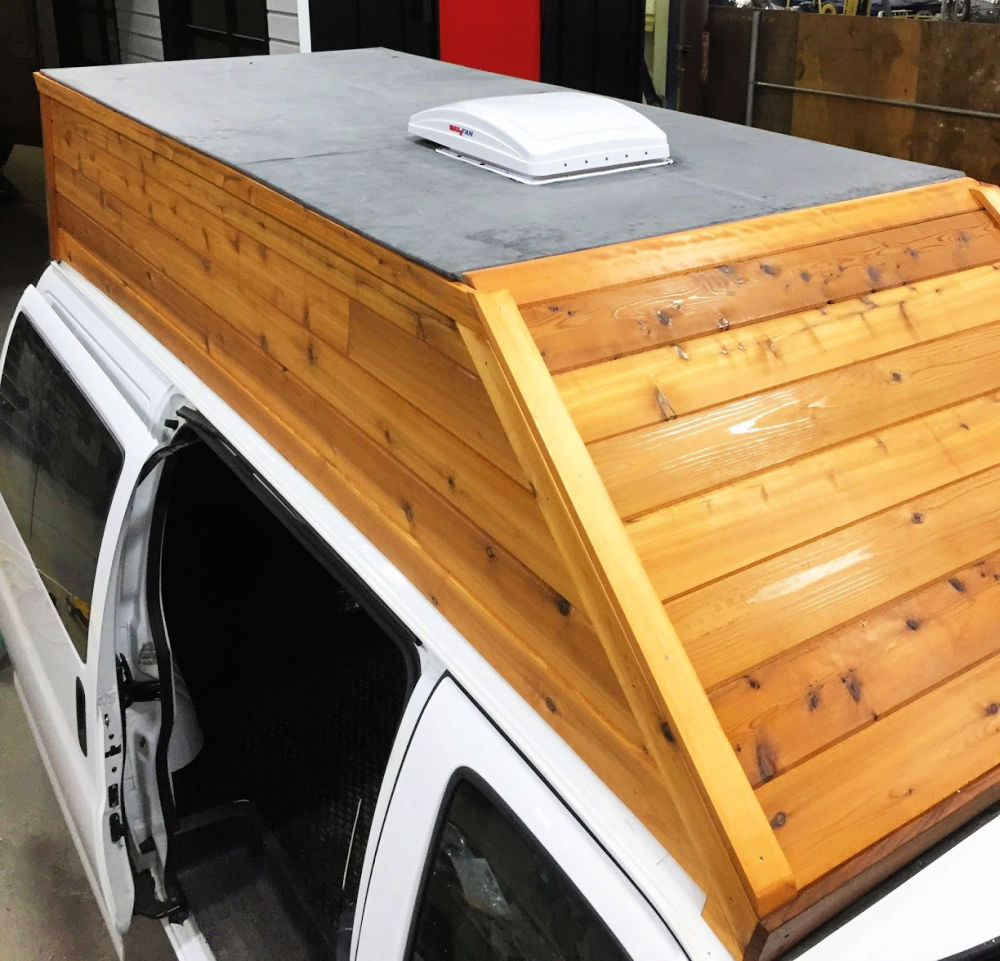 For building a van high top at home, you must have a good experience of working with wood. Make the walls match the curve of the van. Also, frame an opening for a skylight with an exhaust fan. This will help bring light into your window-less van, and vent out steam when you cook.
10. Custom Camper Vans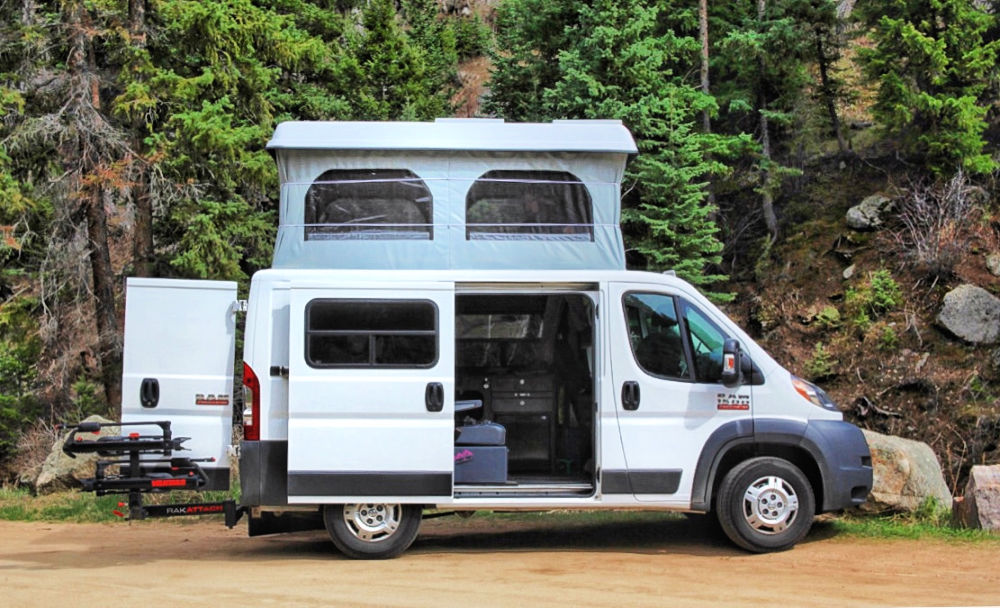 Camper vans can be custom made to fit a variety of lifestyles. You can use empty sprinters or anything then fill them with everything you need to bike, ski, and just enjoy a day outside. Fully integrated with all your adventure equipment! So get a camper and install it easily at home!
Conclusion
Whether you are a climber, biker, hiker, or a full-time traveler! You need a DIY van high top for a comfortable journey! A vehicle that exactly fits your requirements and gives you the ride of your life literally. So go for the above-given van topper ideas to make your van more spacious and enjoy the van high tops of your own choice!
You can even turn your cars into camper vans, and custom makes your own designs and sizes for various rooftops. For that purpose, you can use wood, steel, and even aluminum. So take out your hammers and get down to work!
Related RV Ideas:
Looking for a DIY van roof rack without a high price tag? Find out how to design a simple, fully customizable, permanent roof rack. Step by step guide for building your own DIY roof rack for RV, Car, and Campers.