If you're looking for ways to add some extra storage to your car, these 10 easy DIY roof rack ideas are the way to go! An important decision can be choosing between steel, aluminum, and wood. Wood can be the least expensive option to go if you're on a budget. However, steel and aluminum are more durable and stronger, so they will last you a lot longer! You'll need to do some welding and metal cutting for a homemade roof rack, as well. It will be a great way to store some extra things when you're going on a trip or transporting something.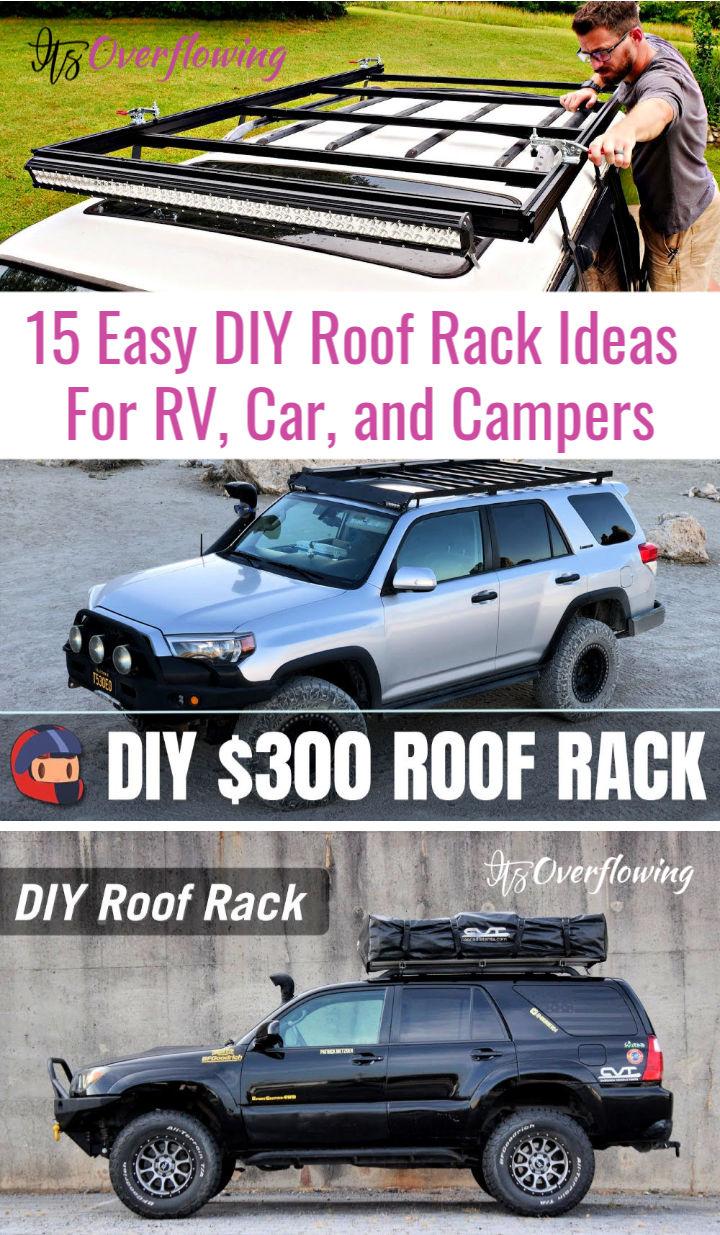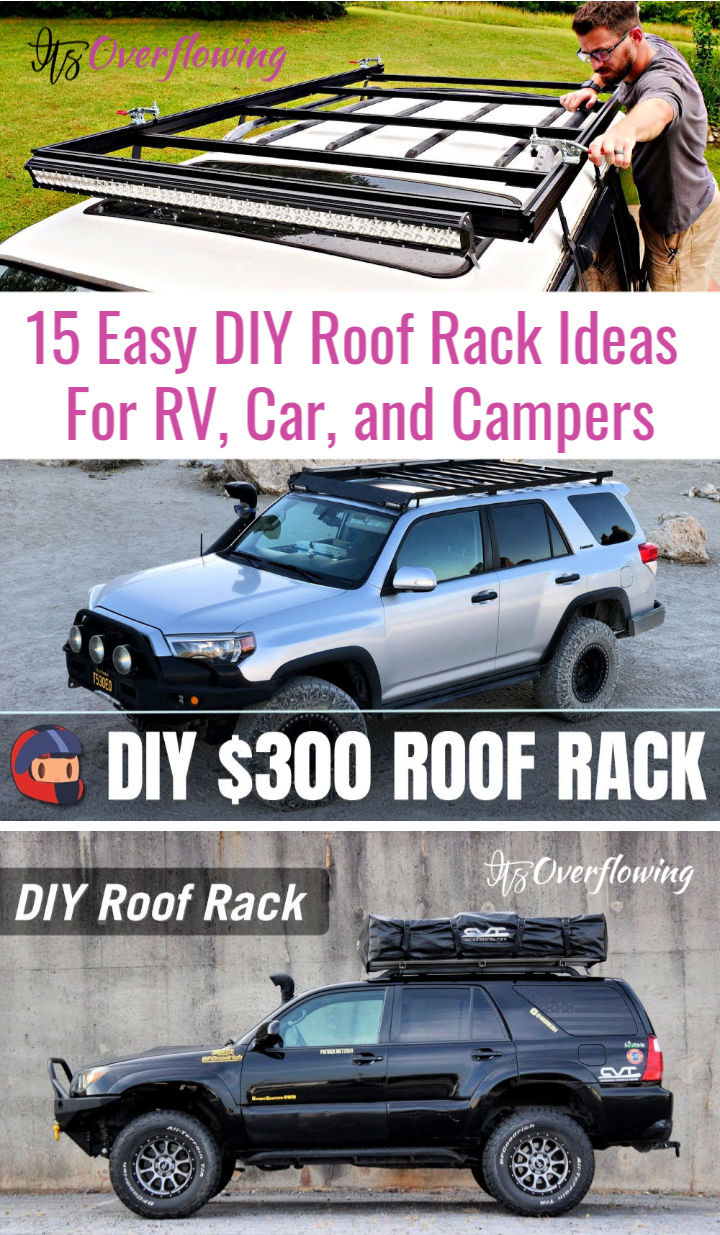 Why should you make a DIY roof rack? Well, one of the main reasons includes the option of customization. The type of homemade roof rack you need depends on the type of car you have. It can be very frustrating to have to find a roof rack at the markets. Not only are they super expensive but also too heavy or too light and not the exact for your car. By making your own, you will be able to save money and customize the DIY roof rack according to your car!
1. How to Make a Roof Rack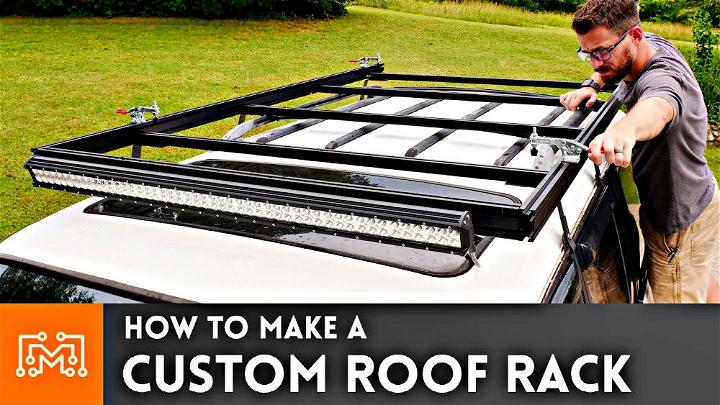 A super detailed, step by step plan to making a DIY roof rack! It is very easy to make if you go through the steps and follow them correctly. MIG welder, welding masks, welding gloves, and a few other tools will be needed for you to nail this project. iliketomakestuff
Do you want to build you own camper at home cheaply? Just follow these DIY camper trailer designs to build your custom and budget friendly camper quickly and easily!
2. No Weld Truck Roof Rack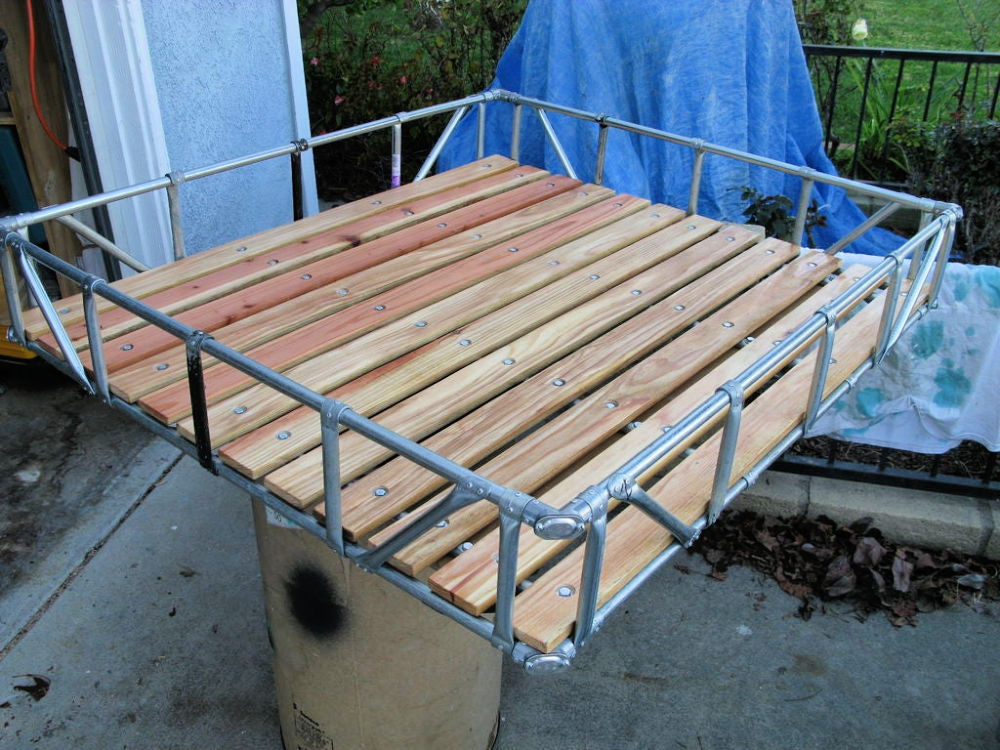 There's no need to spend money on a welder if you don't own one already. You can use this fabricated version of an actual DIY roof rack and save so much money! It is just as good quality and will help you carry tools and other stuff in it. instructables
3. Homemade Roof Rack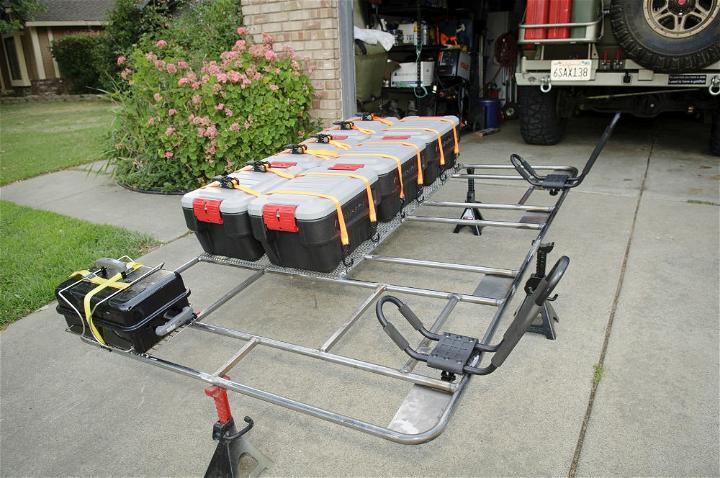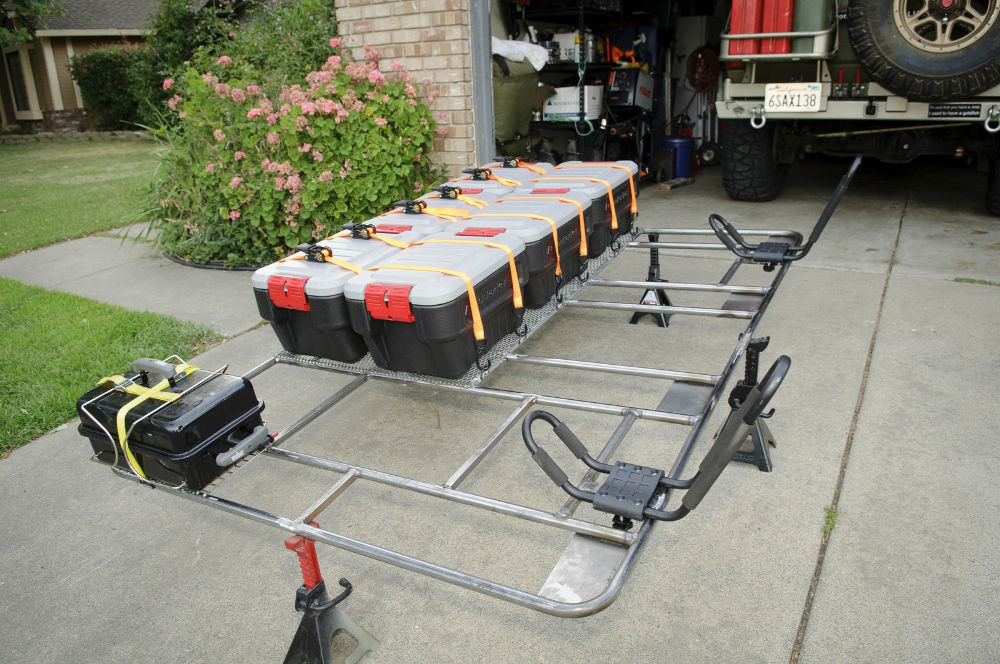 Want a good quality DIY roof rack for your car? Then follow this guide! It will teach you to make one with limited tools and materials! Why spend so much money when you could make a DIY roof rack in the comfort of your own house! imgur
4. DIY Aluminium Roof Rack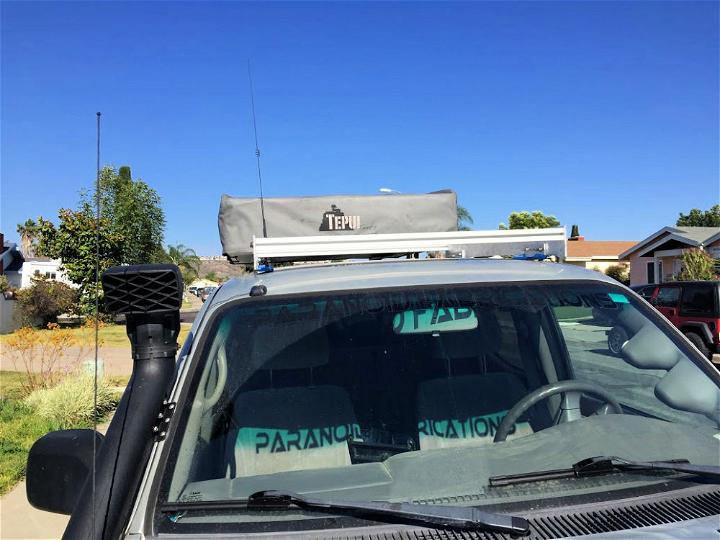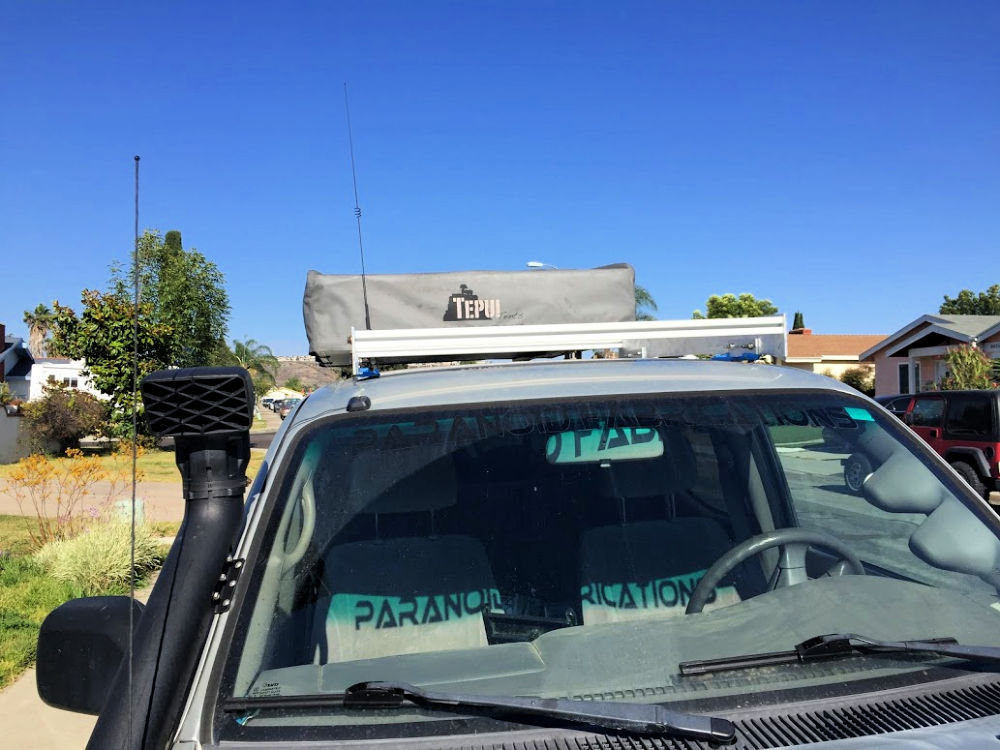 Aluminum is an excellent material to use for your DIY roof rack, as it is a very strong metal and has the capacity to carry a lot of weight over long distances. A roof rack made out of aluminum is guaranteed to last you a long time! The quality is pretty good. expeditionportal
5. Building a Roof Rack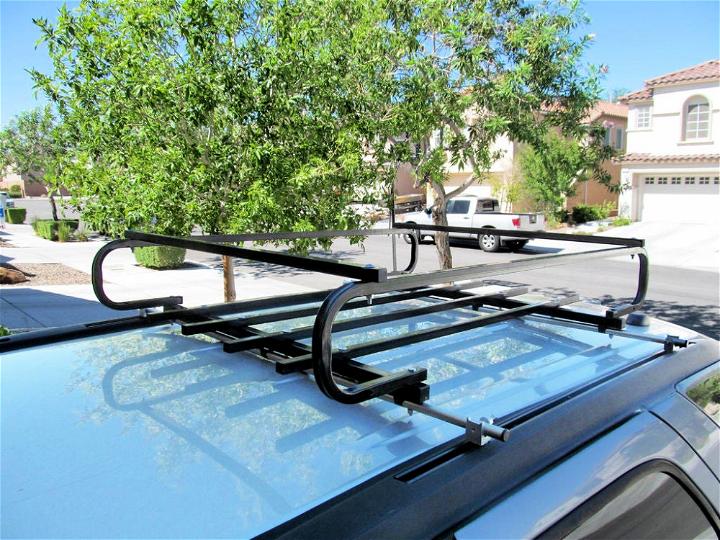 4, 1/4″ bolts, 16, 1″ diameter 1/4″ washers, 4, 3/16″ lock washers, and a few other hardware tools will be needed for you to start this project. Great set up and will work great as a roof rack. It has the capability to carry heavyweights. instructables
6. How to Make Your Own Roof Rack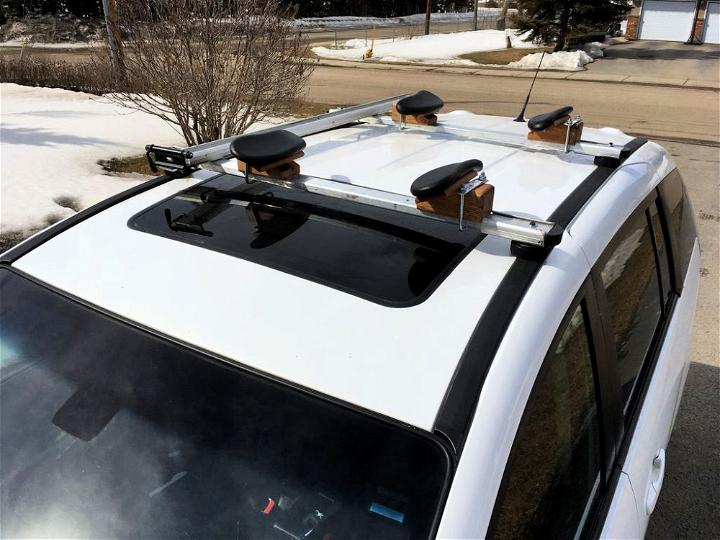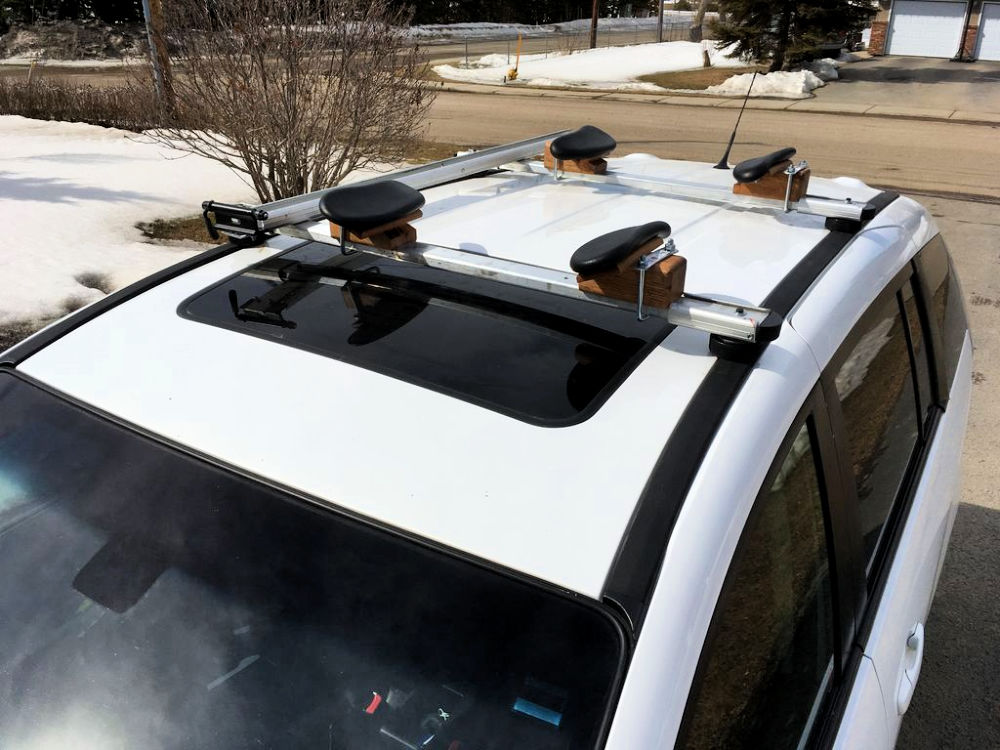 A great plan is broken down into many steps to make it easy to follow. Each step has some real-life images to show what's going on. This makes it very easy to understand. Miter saw, sander, table saw, and a few other basic tools will be needed for this. instructables
7. Building a Light Weight Low Profile Roof Rack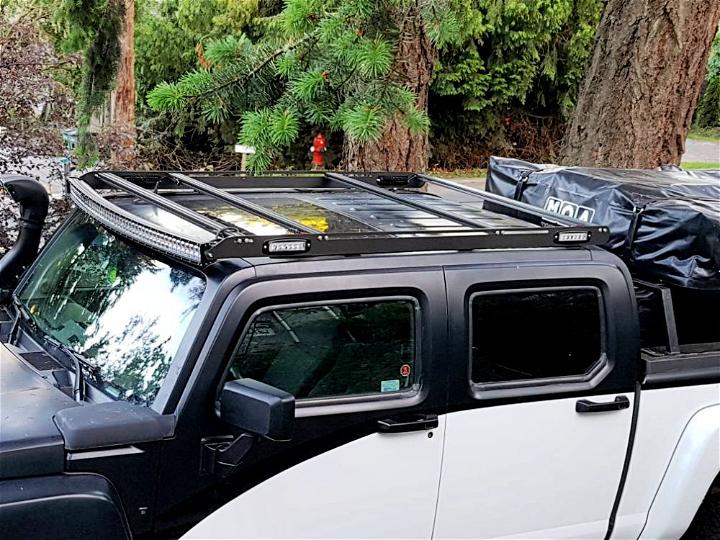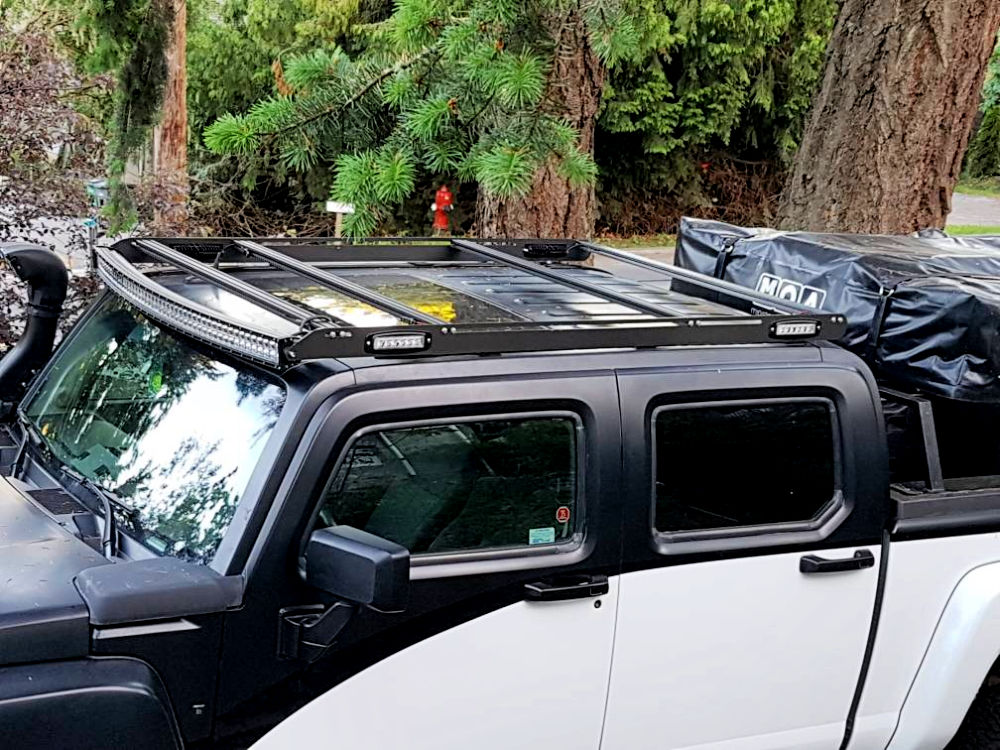 Why is it important to have a light weighted DIY roof rack? Well, it all depends on the type of card you have and how much weight it can take. However, it is always safe to have a light weighted rack to avoid denting your car! Follow this guide to learn to make it! expeditionportal
8. Custom Roof Rack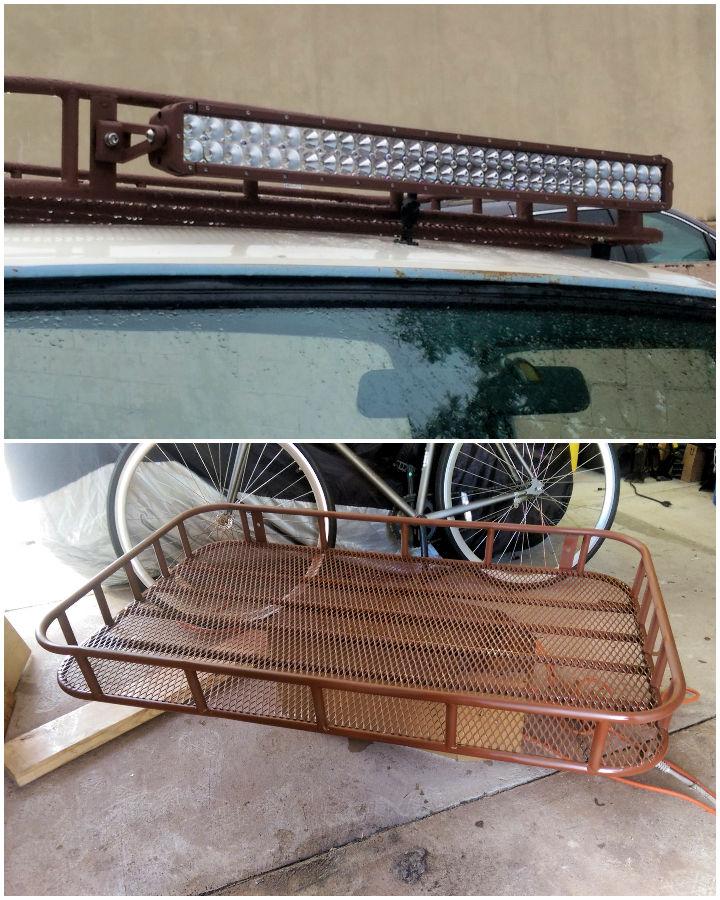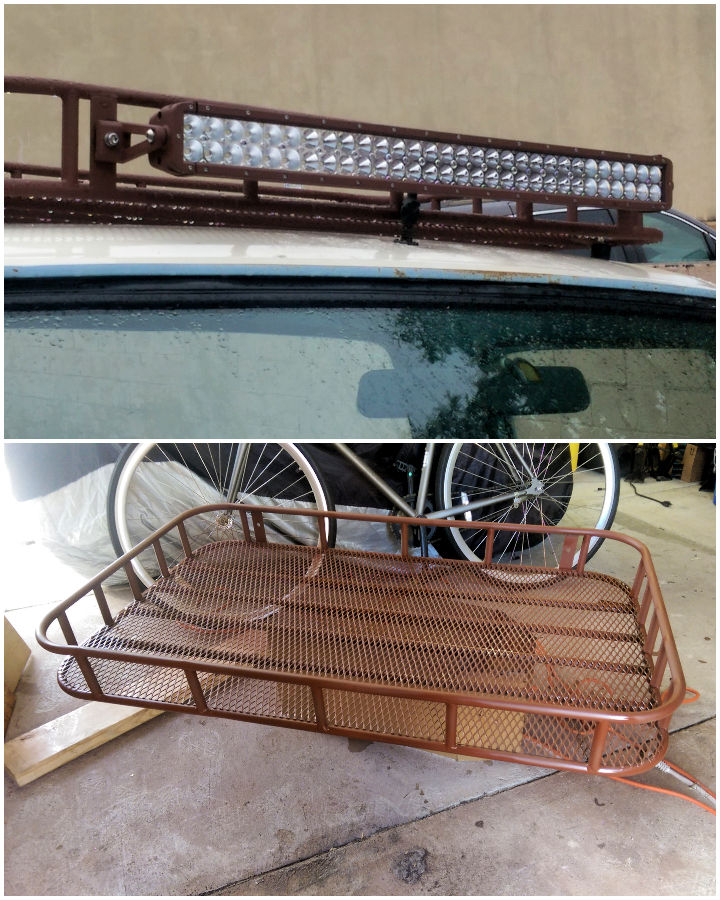 What is the best part of making a DIY roof rack? You can customize it! Follow this amazing guide to making an inexpensive roof rack. Your bank account will thank you for following this plan! A very detailed plan with many dimensions and images. neverstopbuilding
9. DIY Camper Shell Roof Rack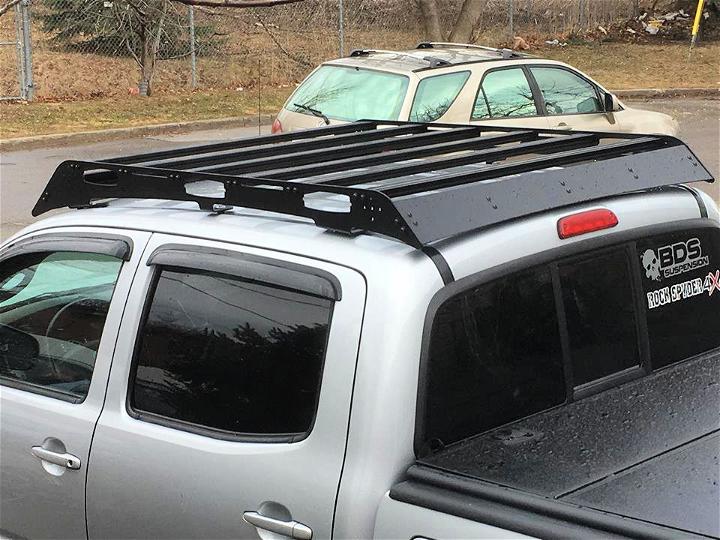 Want to take a simple DIY roof rack a few levels up? Then, follow this guide! It will take you through the process of making an amazing roof rack with lights attached in it – at every angle! This is totally extra and optional. However, it adds a lot to a simple roof rack! tacomaworld
10. Build Your Own Damn Roof Rack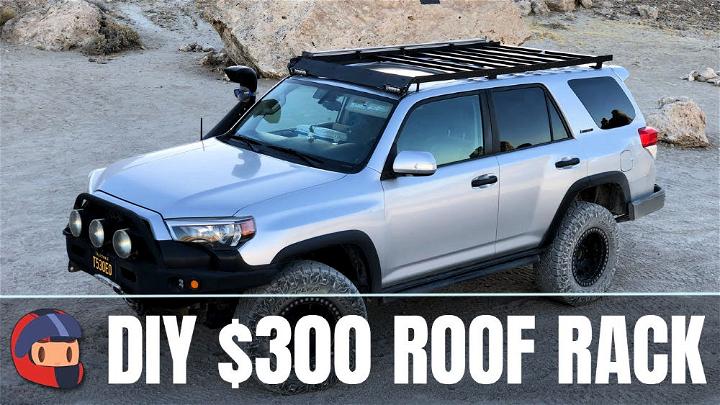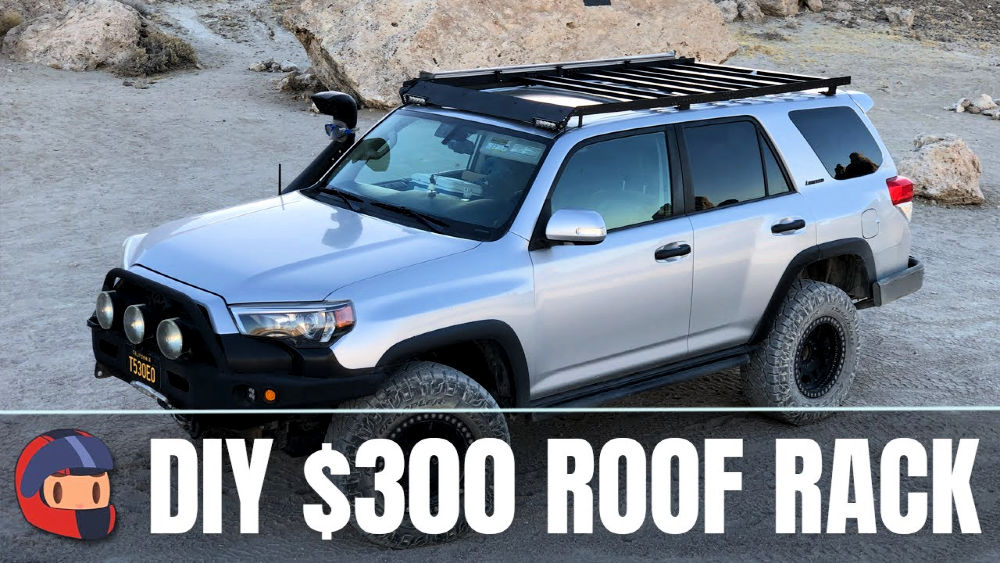 Professional roof racks are way too expensive. You can save quite a ton of money by making homemade roof rack at home. Follow this video tutorial to have a good idea of how to make a DIY roof rack at home. A few basic tools and materials will help you achieve it. youtube
11. Homemade Truck Roof Rack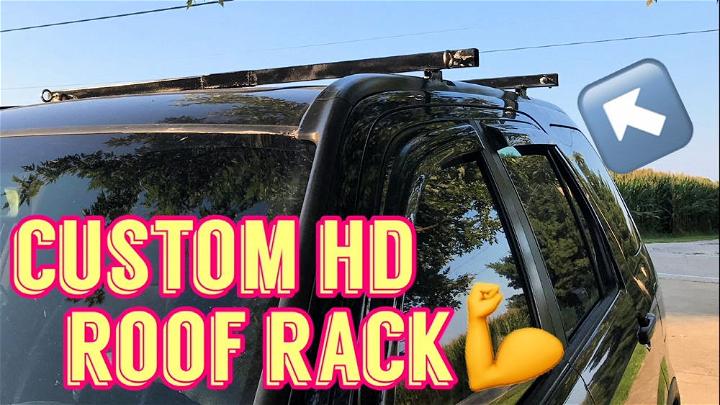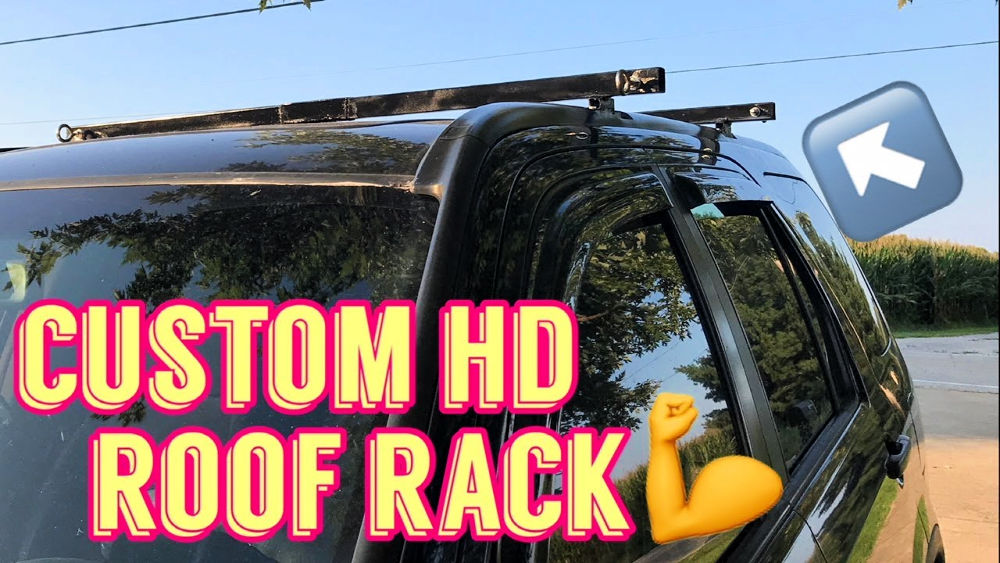 All you need is a free weekend to make the DIY roof rack of your dreams a reality! It doesn't take a lot of time to make it when you're following a plan. It is super easy to follow the images, steps, and instructions. youtube
12. How to Make a Roof Rack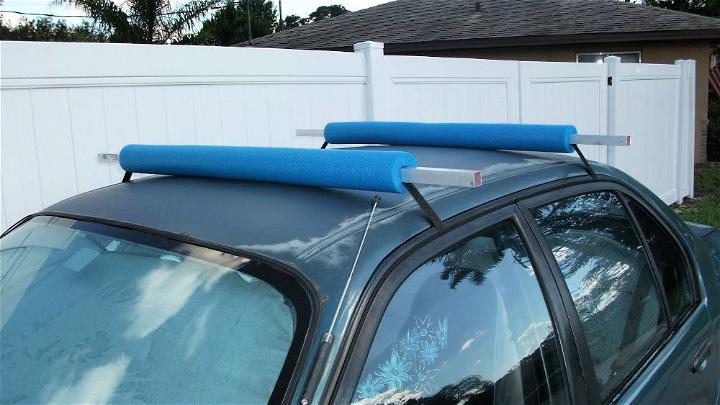 Drill motor, rasp file, and a few other tools will help you nail this project. It will help you out a lot in daily life when you'll be able to carry around some storage on it. Everything cannot be fitted into the car or van. youtube
13. Roof Rack with Solar Panel Honda Odyssey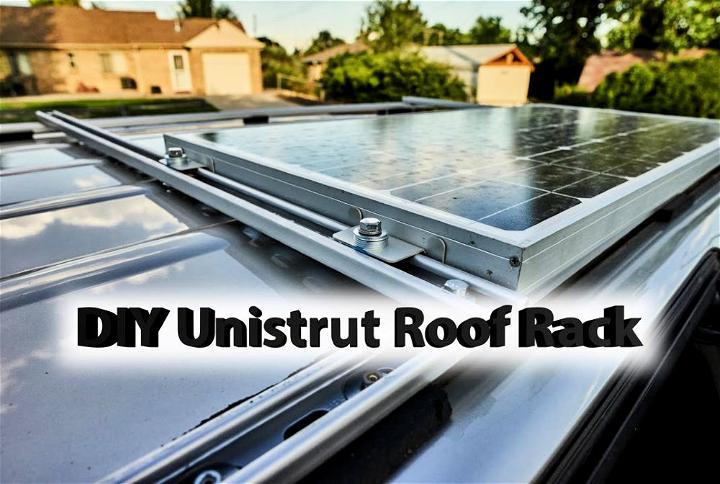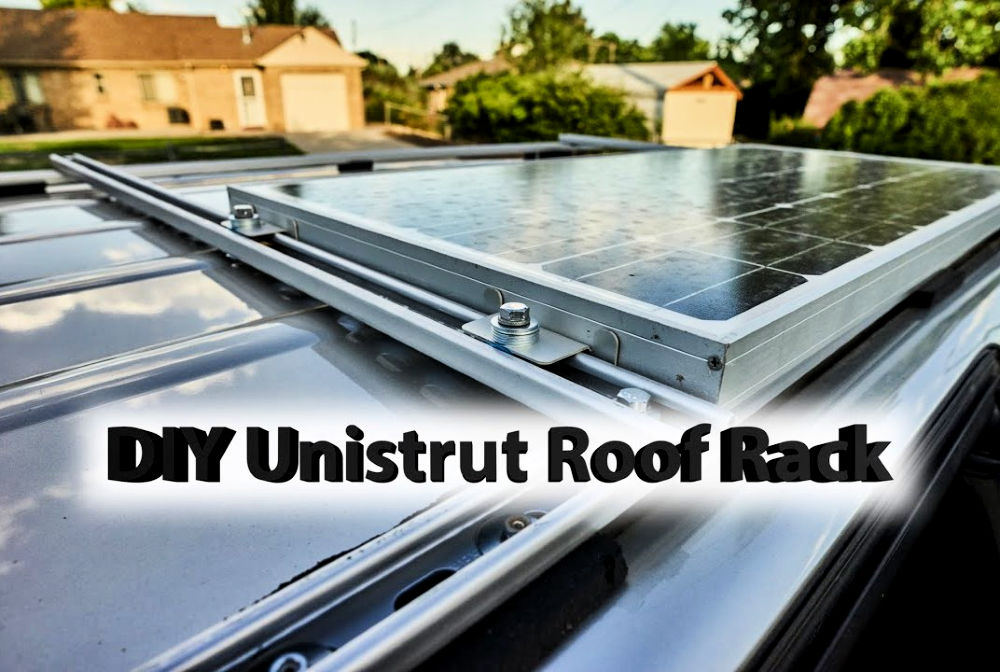 A very good quality plan to make a DIY roof rack. It is non-destructive due to the type of materials used. Definitely, an option if you're planning to carry some heavyweight objects on it. Another video tutorial to guide you through it all! youtube
14. Simple DIY Roof Rack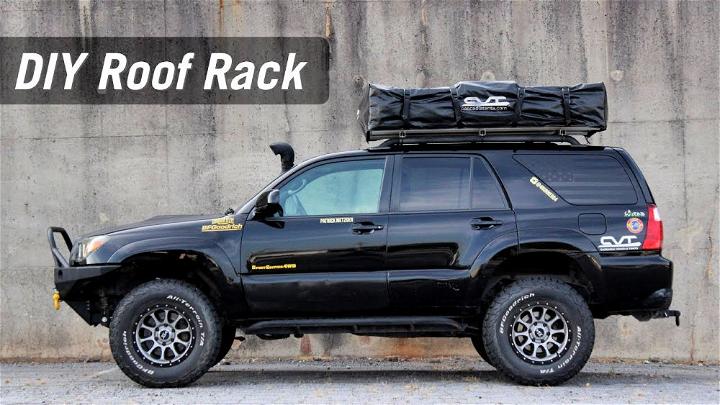 Sometimes all you need is a simple and easy plan to carry out. Not everyone wants to carry out a super complicated plan, which is hard to follow. Here's a simple homemade roof rack plan which will get the work done. Basic tools and materials and easy to make. youtube
15. How to fit Factory Rail Roof Rack Systems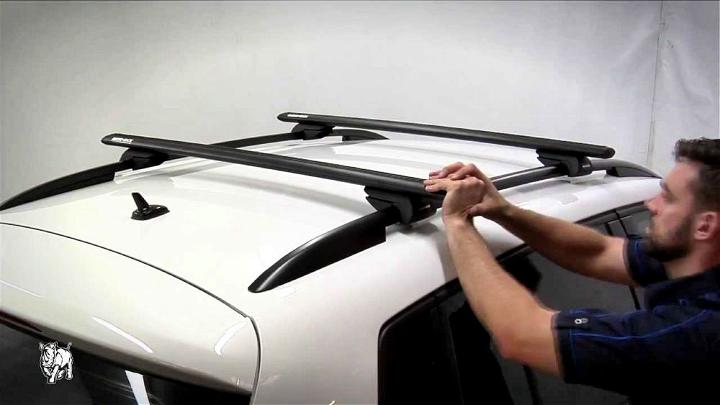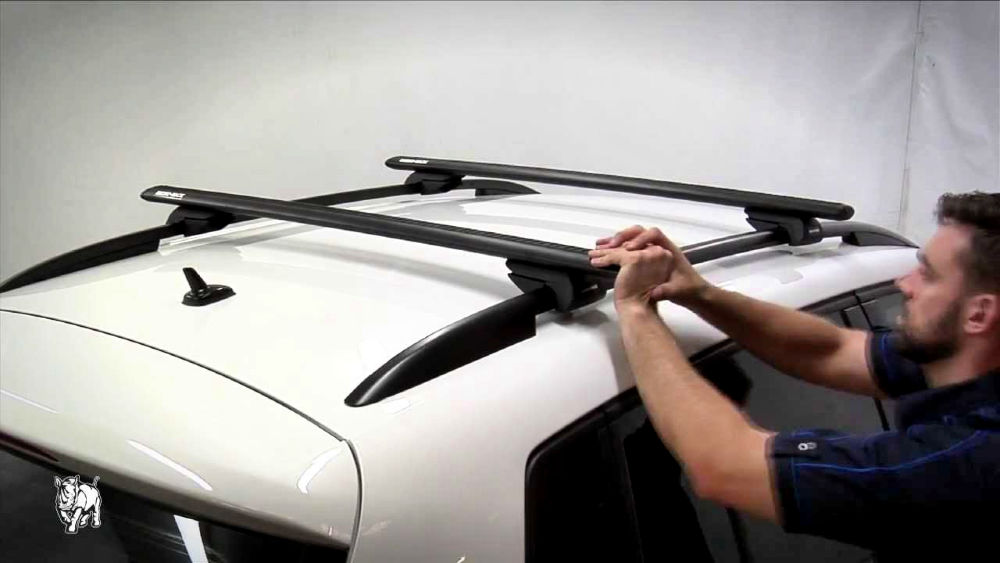 If you bought a rhino-rack but can't understand the process of fixing and attaching it on your car, you should definitely follow this guide! It is a video tutorial which is a lot easier to understand and make sense of. Good luck! youtube
Related DIY Camping Ideas for Beginners:
Conclusion:
If you're thinking of following any of these DIY roof rack plans, it is recommended to do some research beforehand. You should know which type of material you're going for. It all depends on how much your car, RV or camper can take. Make sure that you do the measurements correctly and note them down clearly on a notepad. You don't want to make a DIY roof rack that does not fit your car! It's never too late to start, and there's never one right time to start! So, get started now!