Every time you wish to transform your patio, the concrete is an ideal choice. It is durable, affordable, and much doable. So, get the outstanding patios with these 12 best DIY Concrete Patio Ideas that involve using the concrete to make concrete patio pavers, concrete patio tiled walkways, and solid clean concrete pathways. You can use the custom forms, stamps, and patterns to give too many variations to your concrete patios like the cobblestone pattern. To check out all stunning patio transformation, just check out these 12 DIY concrete patio ideas that are adorable and will require much low maintenance. You can build a concrete patio around a pool around deck, and it will be great to feature in your outdoor landscaping. You will get the much-needed home outdoor improvements with these concrete patio ideas in a budget-friendly way.
The concrete patio ideas will not merely involve building the concrete patio floors and pavers, but they will also involve doing the decorative makeover of old, tired, and cracked concrete floors. Use the whitewood or 2x4s planks to set up the concrete pavers form and then pour the concrete in them. Smooth them down, float, towel, screed, and add joints if necessary. Finally, finish them off with decorative edging. Install the concrete patio with a gravel base and build the concrete patio pavers with gravel lining.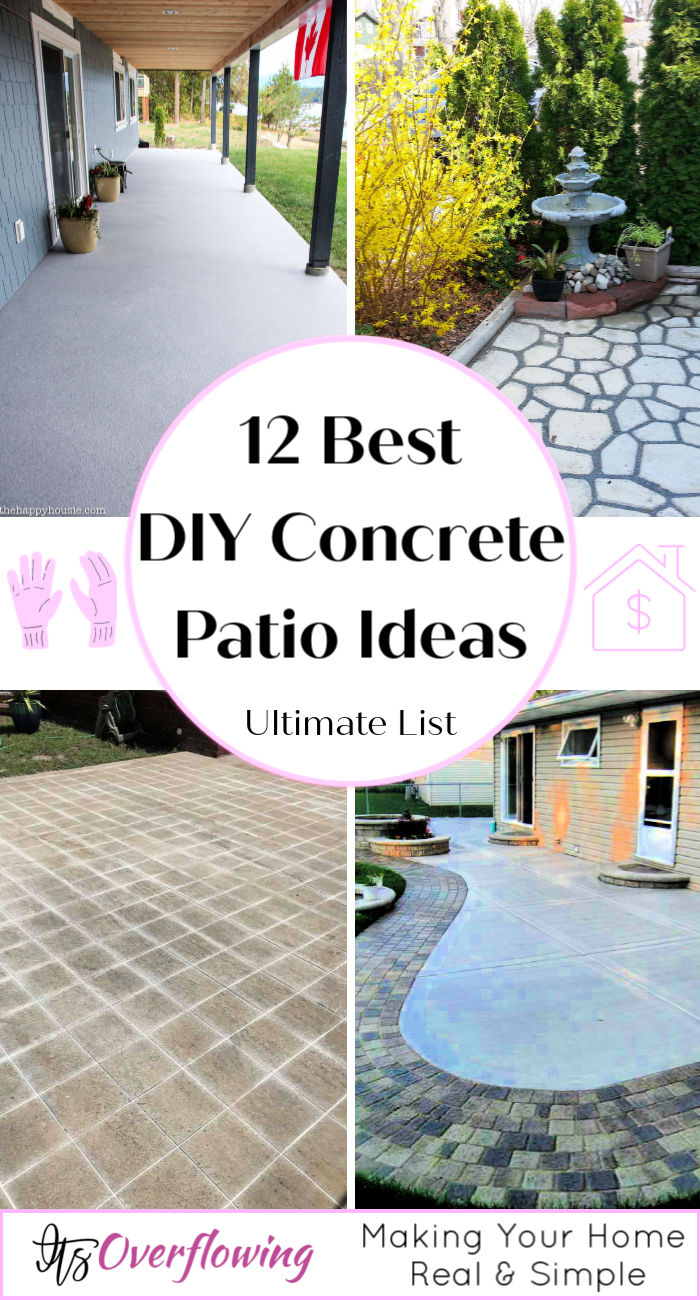 What is the cost of a concrete patio? These concrete patio ideas will cost you much less per square foot and will be a way to boost the overall value of your property. Browse the entire collection of these concrete patio ideas that will do nothing but will make you say a big wow.
1. Massive Concrete Cobblestone Patio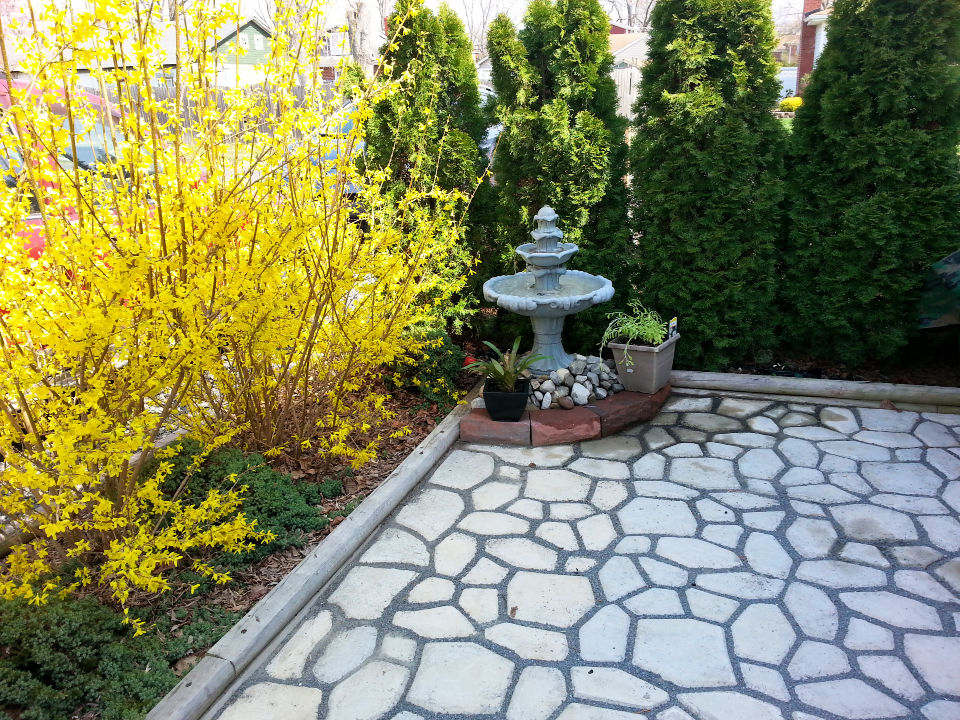 Raise the value of your property by installing this massive concrete cobblestone patio, will require much low maintenance. How to pour a concrete patio? You need a cobblestone walk maker form to get the cobblestone pattern. Further, you need concrete, cardboard, crushed stone dust, and concrete mixer for this project. diybarrelstove
2. How to Make Concrete Patio Pavers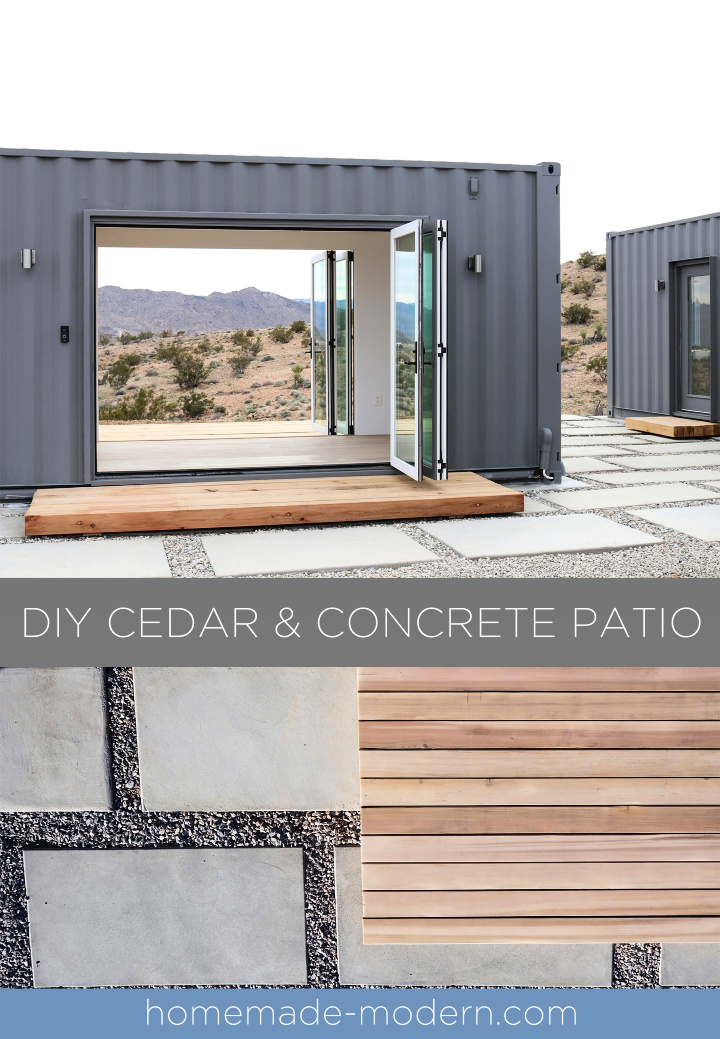 Living in a shipping container house? Then transform it into normal housing by adding a paver patio. Use the wood slats to make the pavers patio forms and next fill them up with concrete to make pavers. The concrete patio pavers will cost you $6.20 per square foot, and a solid cedar deck will be ready at $30 per square foot. homemade modern
3. Build Concrete Patio in a Weekend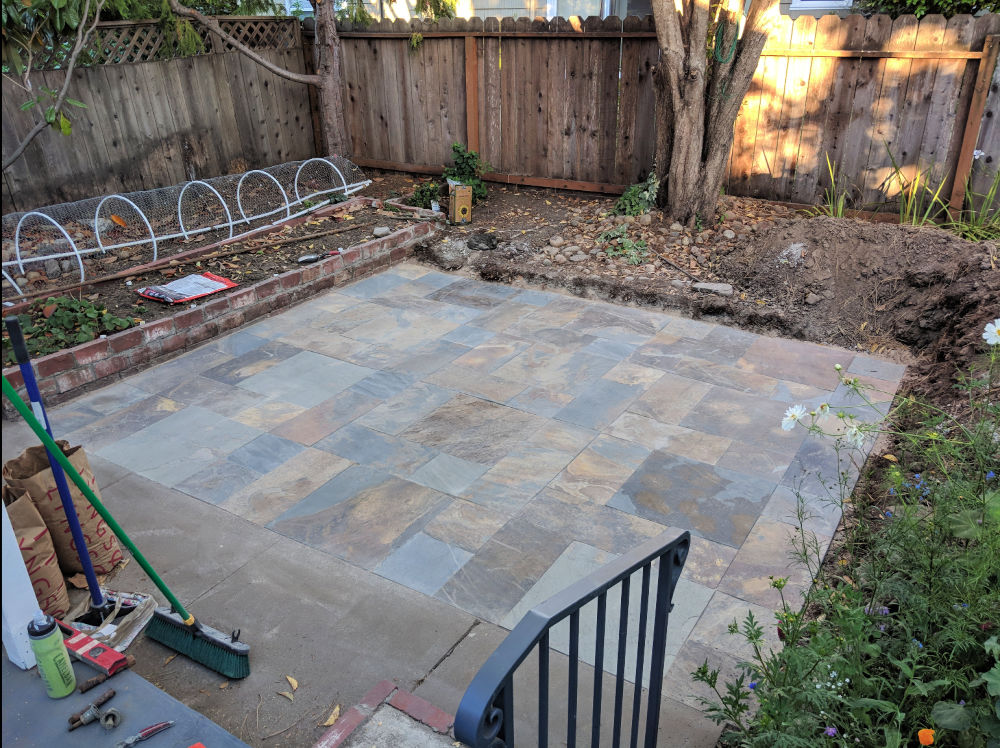 Willing to build a patio with a concrete walkway that will match your landscape patterns? Then just go with this concrete patio that will complete in a weekend. For this project, you need existing dirt, landscaping fabric, pavers, bags of polymeric sand, gray sand, and base rock. Tool list here medium
4. DIY Concrete Patio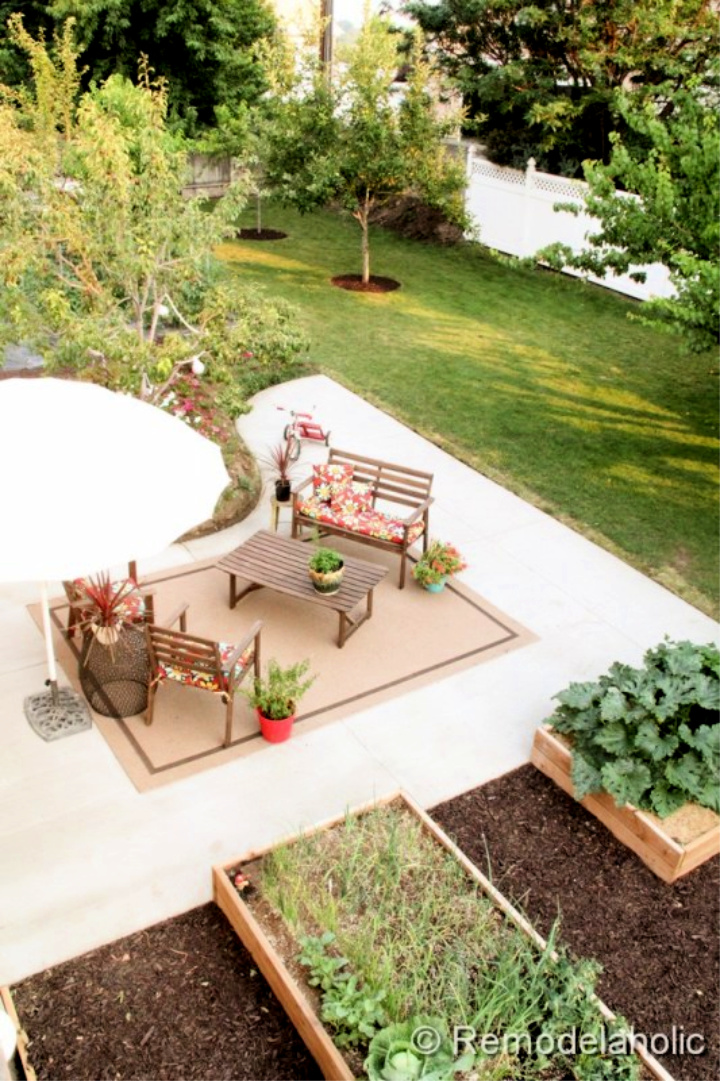 Willing to gain a solid concrete patio? Then get here free plans and instructions about how to build a lovely one using concrete, water, and gasoline. The idea here is just to clean out the patio area and then to fill it up with the concrete. Keep on spreading it and leveling it, and that's it. Details here remodelaholic
5. How to Pour a Concrete Patio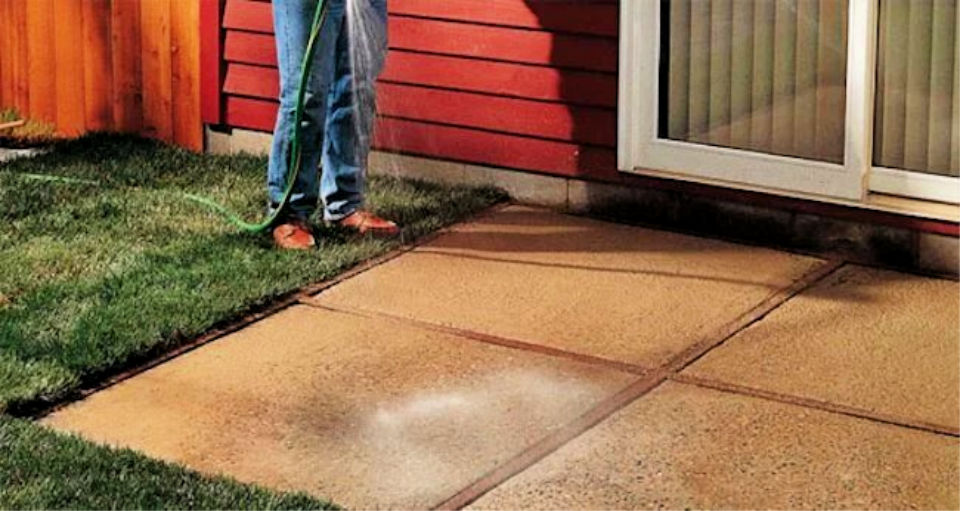 Get your landscaping features with this DIY concrete patio that comes with a solid concrete texture. Our all concrete patio ideas are long-lasting and economical and will require low maintenance too. For this DIY concrete patio, you need a concrete mix, gravel, acrylic cure, and seal as the main ingredients to build this solid concrete patio. Details here bobvila
6. Build a Concrete Patio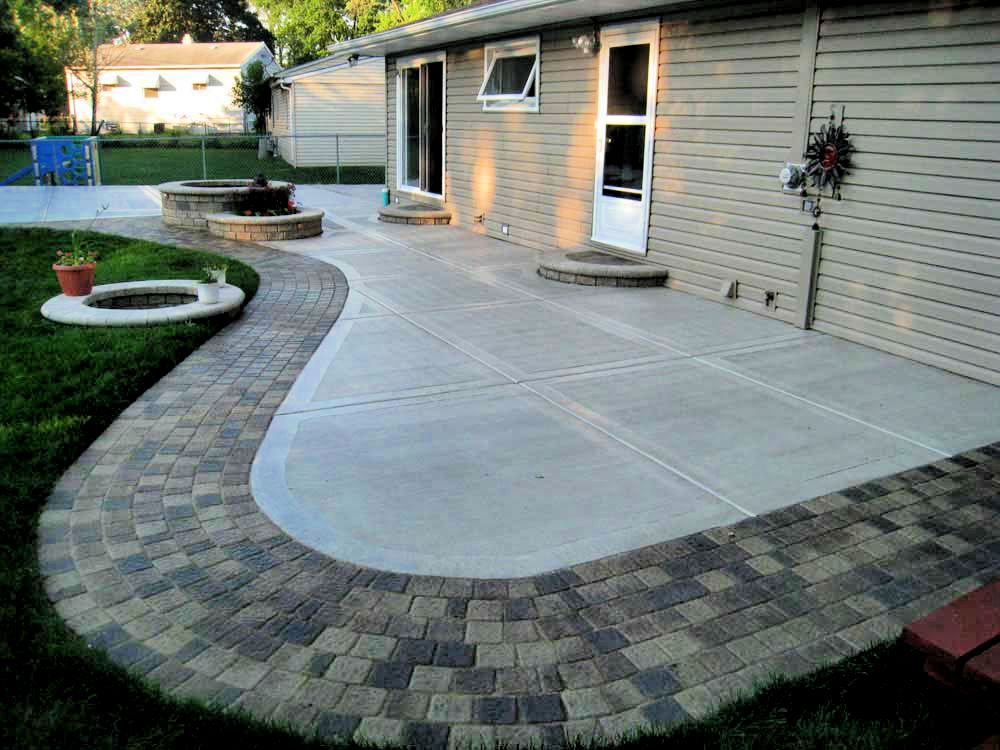 How to build a concrete patio step by step? Get here the step-by-step guides and visual diagrams about how to pour a concrete patio by making the concrete slabs. Use the wood slats to add the bordering and then fill the concrete that you can smooth down a towel, and float using the respective tools. It will be solid and durable and will be super affordable too. twinfallsconcr
7. Stylish Patio with Large Poured Concrete Pavers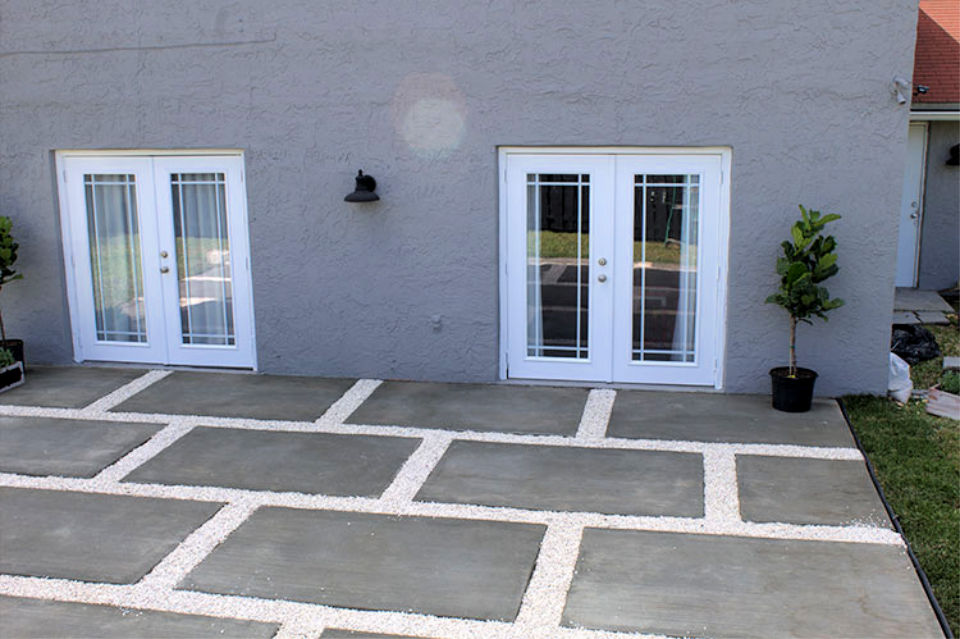 You will love the shiny, stylish appeal of this concrete and gravel patio. Just build first the frames for the slabs using whitewood studs. Pour concrete in the wooden frames and smooth and then fill gravel in the narrower lines among the slabs. Remove the frames and get a clean, sleek looking concrete patio. homedepot
8. DIY Concrete Patio Extension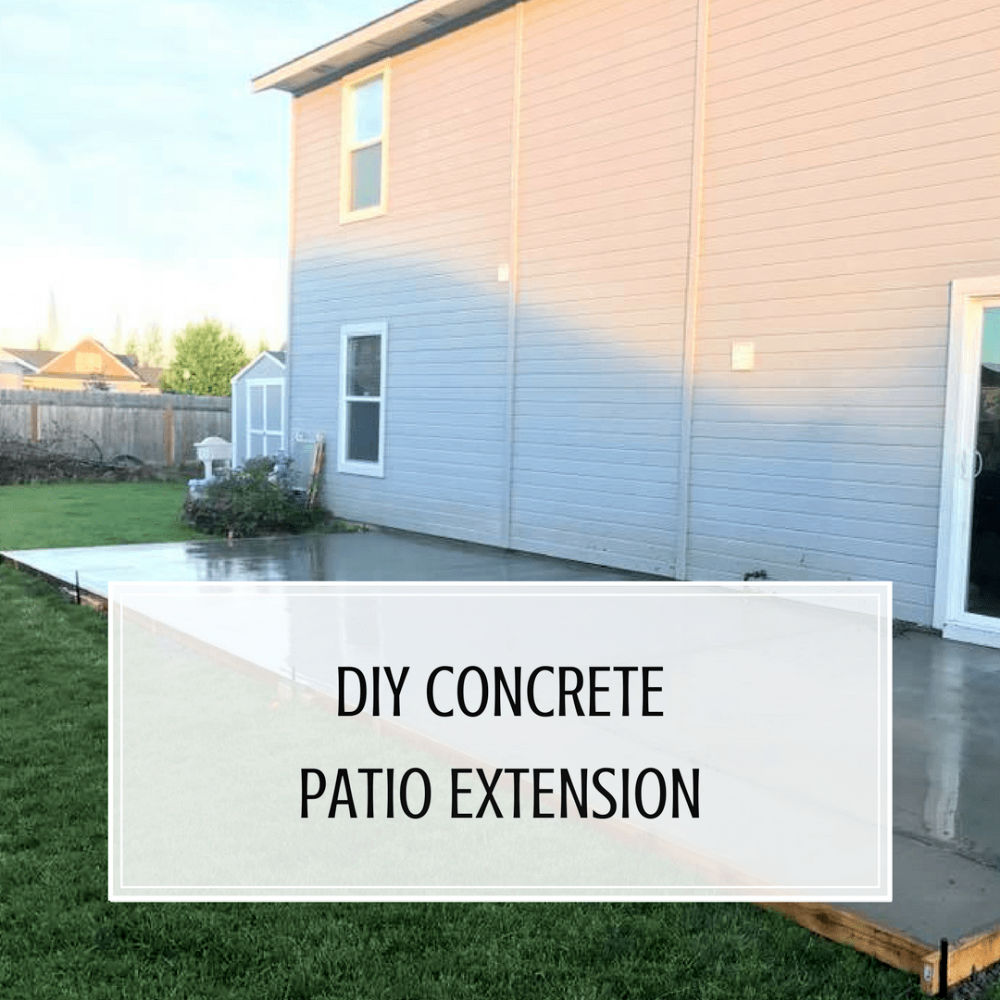 How to build a concrete patio? Extend your patio with this DIY concrete patio extension, will be the best outdoor landscaping project ever. First, clean out the area by removing grass and set up the forms. Add a gravel base and then pour the concrete and smoothen up all. Do screeding, add joints, and create traction, and that's it. threeclementines
9. DIY Cement Tile Concrete Patio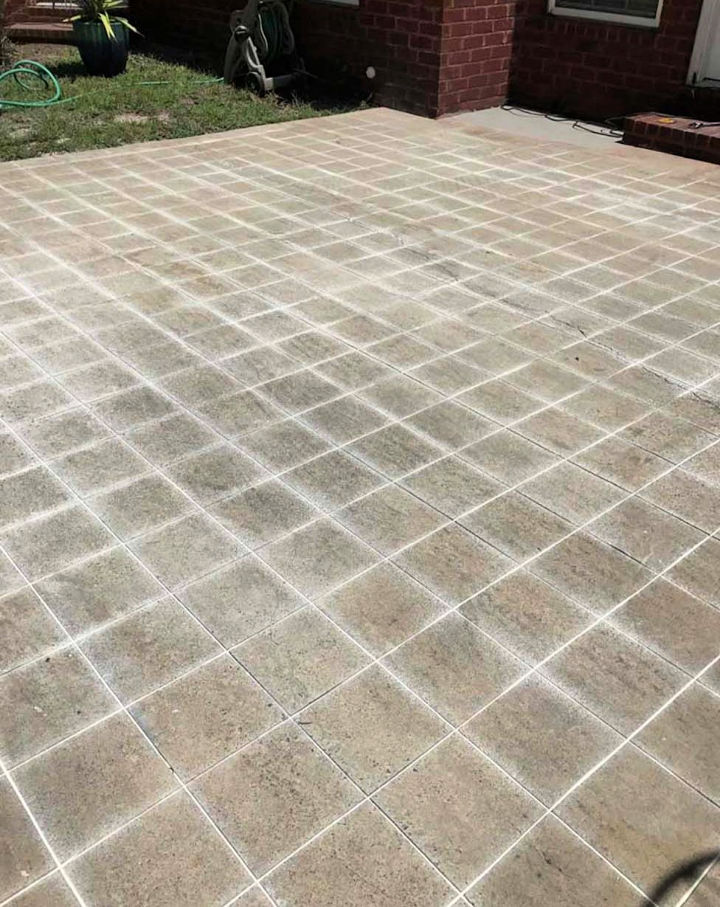 Get here free instructions about how to turn a plain solid concrete patio into a cement tile oasis. The makeover is pretty smart, and you will just love it. Mark the lines with chalk for 8×8 tiles and then use the Edco Walk-Behind Downcut Saw that you could also take on rent, to cut expansion joints. Next, use a grinder to dig the lines more and finish with paint. southernrevivals
10. How to Transform an Old Cracked Concrete Patio
If you have got bored with the old concrete patio that has cracks, and is looking tired, then think of a quick concreting backyard makeover it. Get here instructions about how to transform your cracked patio with the rust-oleum stone effect. The project will cost you much less, for sure. Details here thehappyhousie
11. How to Pour a Concrete Slab for Beginners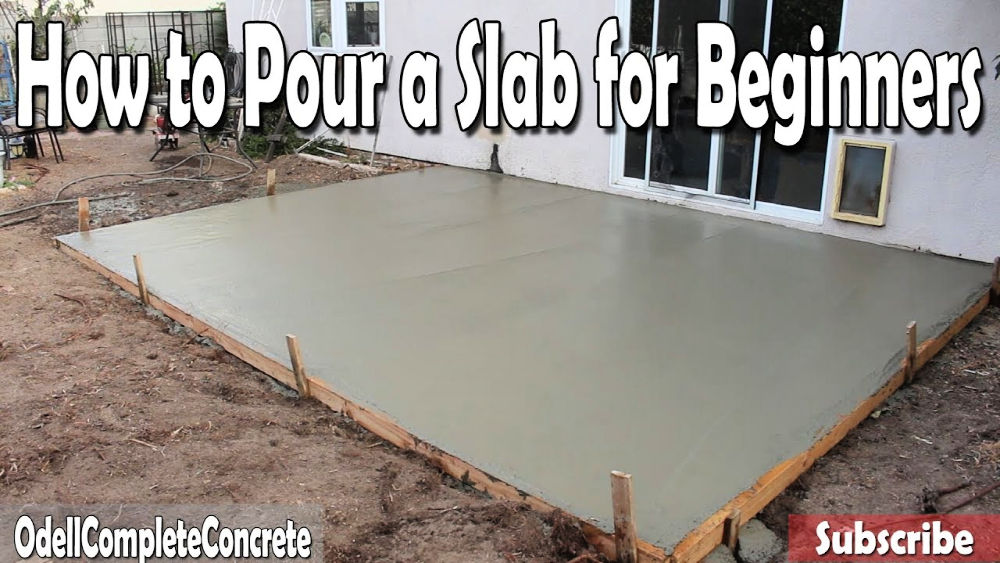 If you are a beginner and willing to pour a concrete slab like a pro, then this video tutorial will be a total help for you to concreting backyard easily. Just build the wooden form for the patio and then fill it up with the concrete and smooth it down. Install a decorative edging and gravel base, and that's it. youtube
12. How to Make Concrete Patio Pavers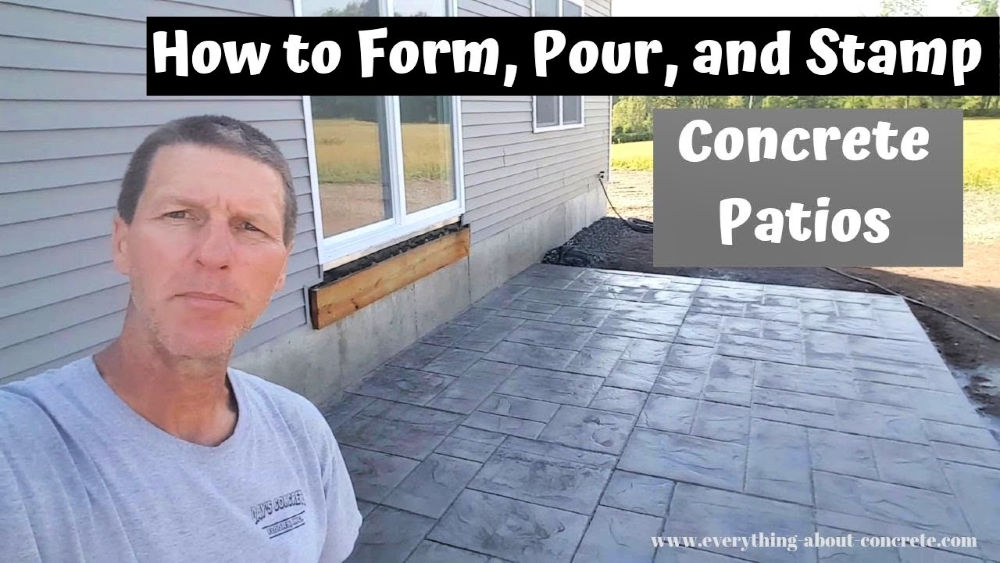 Just make use of 2x4s and install the forms for the concrete patio pavers and then fill them up with the concrete. Remove the forms and fill the in-between lines with gravel and get lovely looking concrete patio pavers. A great plan for outdoor landscaping and concrete patio will be affordable and durable. youtube
Upgrade your patio with DIY furniture. It may seem daunting to try to build your own furniture but we'll show you the way with tips & plans for each piece.
Conclusion:
Have you got bored with the same look of your patio? Do you need to install the decorative walkways around your decks and poolside? Do you wish to get your home exterior transformed? Then go with these DIY concrete patio ideas that are easy to do and will require the smallest budgets. They are an instant beautiful way to get your old and boring patio into an oasis.
These concrete patio ideas come with lots of variations and can be done in lots of different ways using custom concrete walkway forms and wooden slab forms. These concrete patio ideas will share all the pro tips to turn your patios into beautiful outdoor with the way of concrete walkways.