Are you creative enough to make a homemade dog cone? If you feel the answer is no, then hop onto these 7 easy DIY dog cone projects now. Dogs have an inbuilt instinct to lick their wounds. If a dog gets hurt, we all know how difficult it is to work for his wound healing. He will keep on licking the wound. And if you apply for medicine, he will start licking it as well. It is nearly impossible to leave your dog as it is and wait for his wound to heal. Hence, there must be a coping mechanism for this problem. That is what dog cones are made for.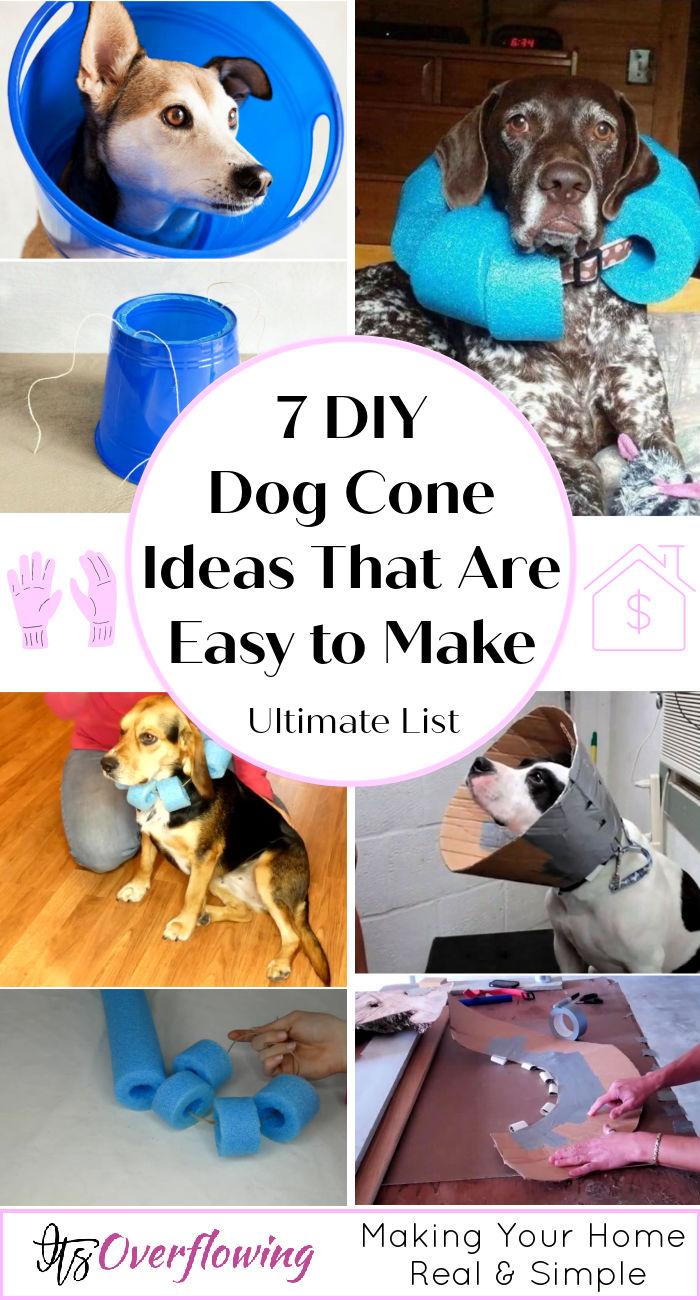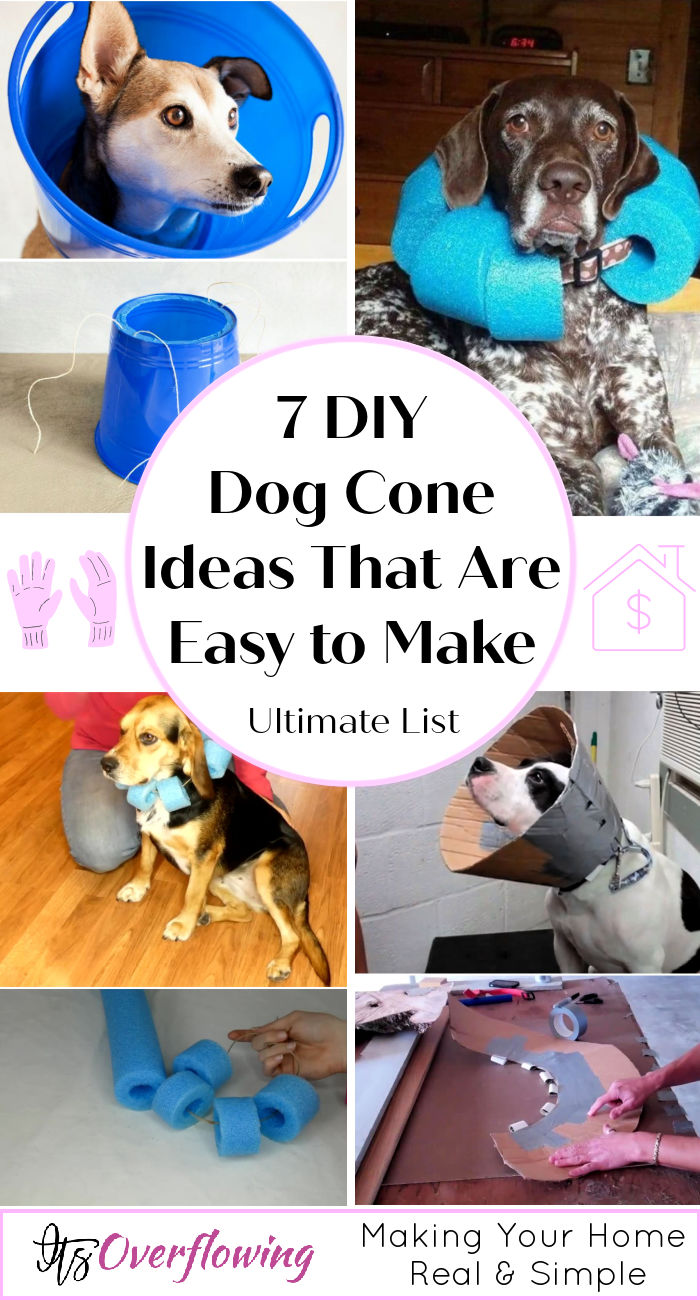 No need to buy the dog cones from an expensive store. Make a DIY dog cone and relieve yourself from the stress of going out and spending money. There are a variety of ways you can make a dog cone. You can use your plastic buckets, or keeves, as they will be having a perfect cone shape. You can color the cones to make them attractive. Not only will dogs be attracted to colorful cones, but other people will also appreciate your aesthetics. Hence, you can save your dog, that too in style, with these homemade dog cone collar ideas.
1. How to Make a Dog Cone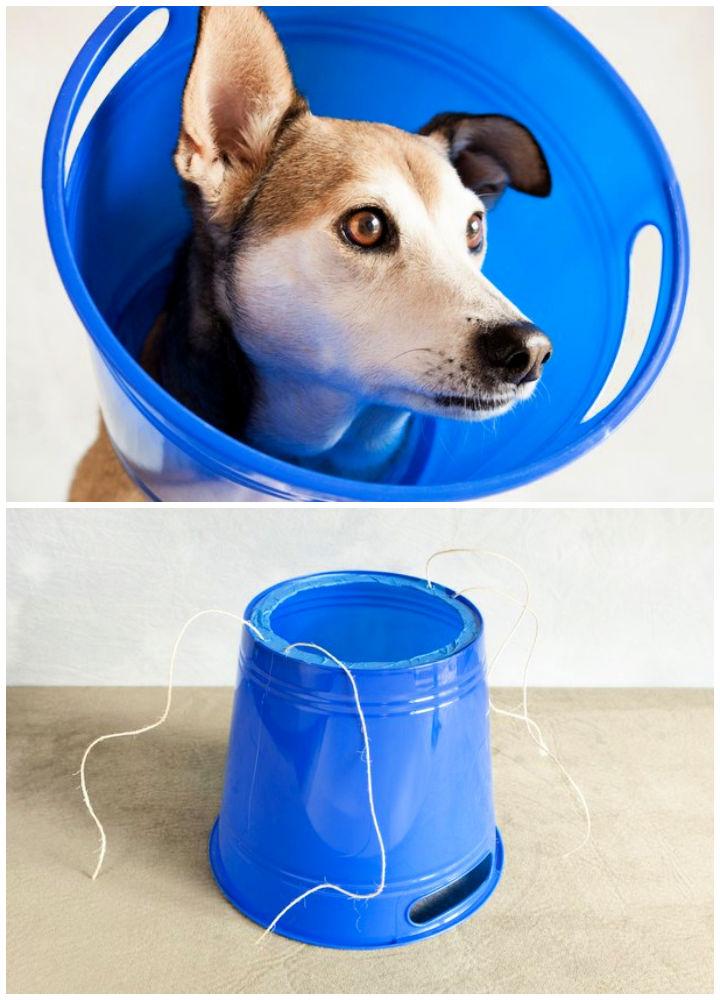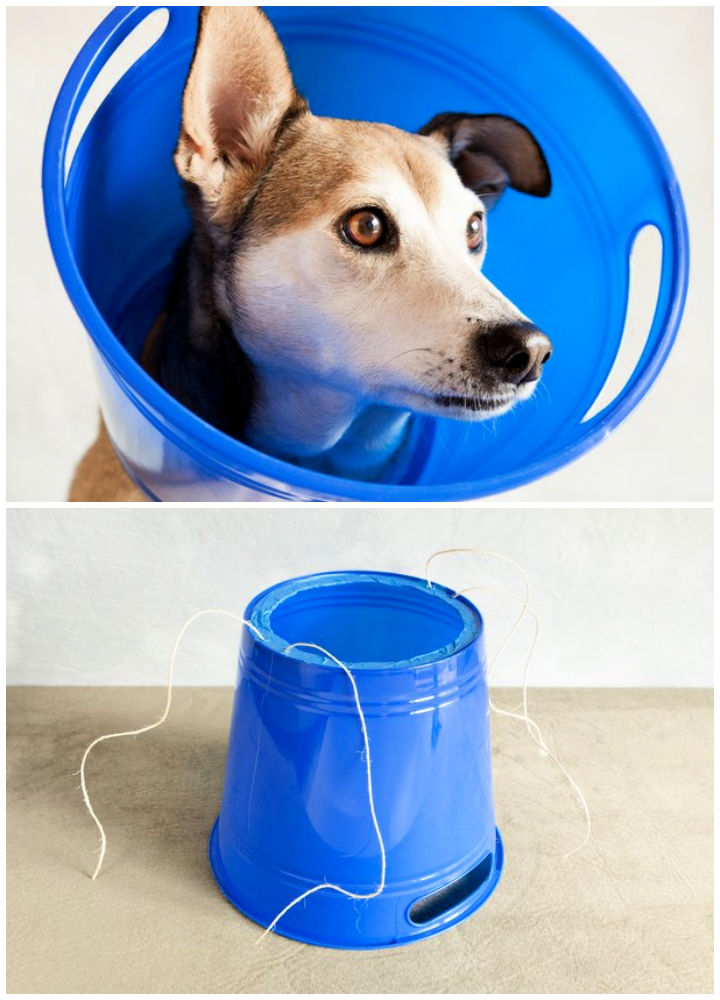 Speaking of dog's instinct towards their wounds, they tend to lick or touch them more often when any medication is applied to it. The best way to prevent them from doing that is to make a DIY dog cone. So, how to make a dog cone? It's simple, and you just need a plastic bucket, cutter, scissors, and measuring tape to make it. cuteness
2. Homemade Dog Cone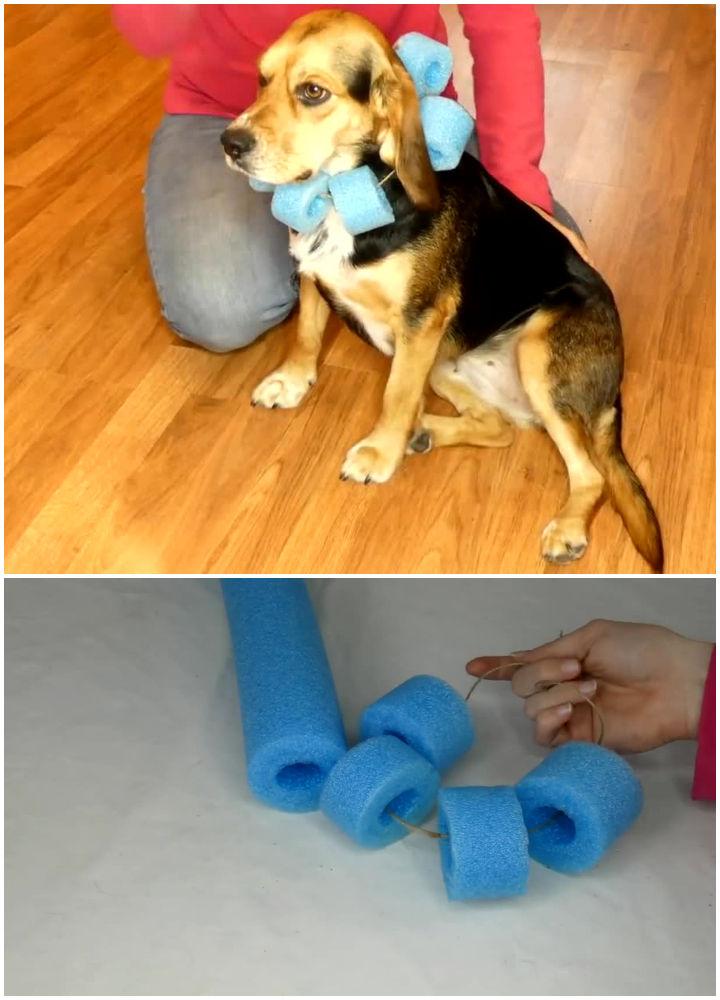 Keeping in mind your doggy's wound licking behavior, try making this homemade dog cone from thick twine and a pool noodle. This is how you can easily protect the wound from his scratching. Also, it will not look at all choke doggo, and he will be more than fine wearing it all the time. youtube
3. DIY Comfy Dog Cone Collar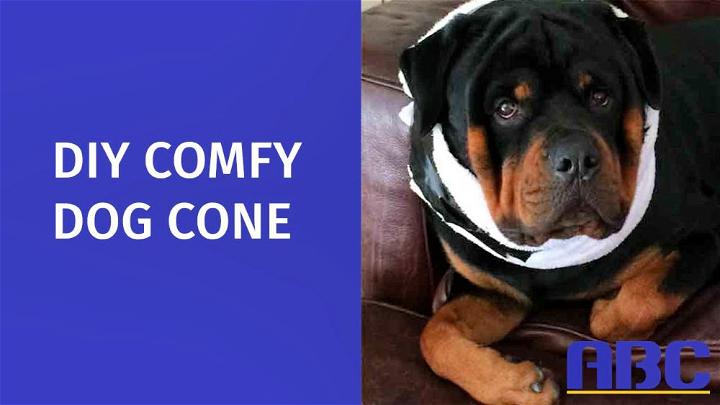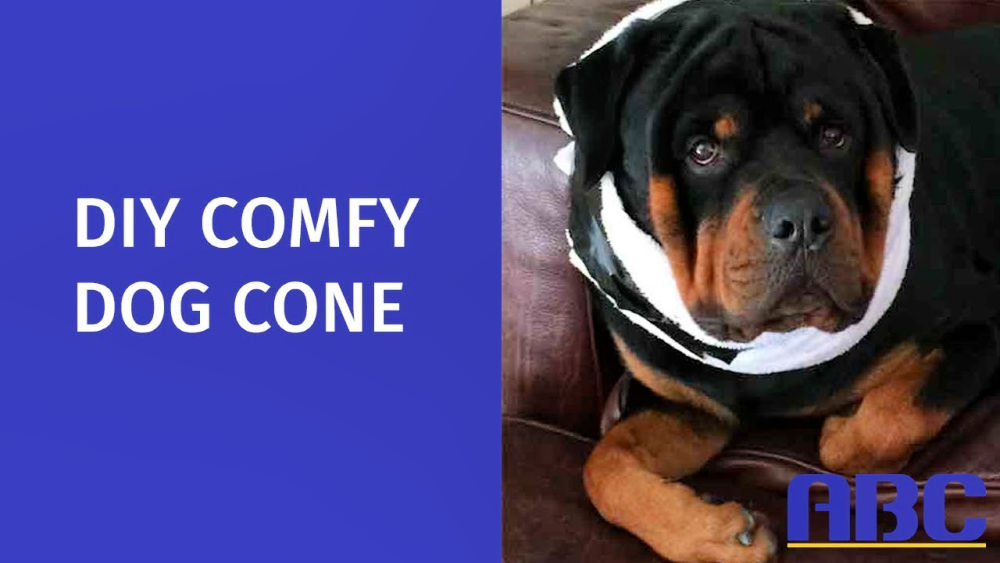 If your dog is not comfortable wearing a plastic cone while being wounded. Don't force him to wear. Instead, make this comfy dog cone out of the supplies like towel and duct tape. It won't itch or choke your dog's throat, and you can loosen it easily, if and when required. Try giving homemade dog cone alternative a shot for once. youtube
4. DIY Dog Cone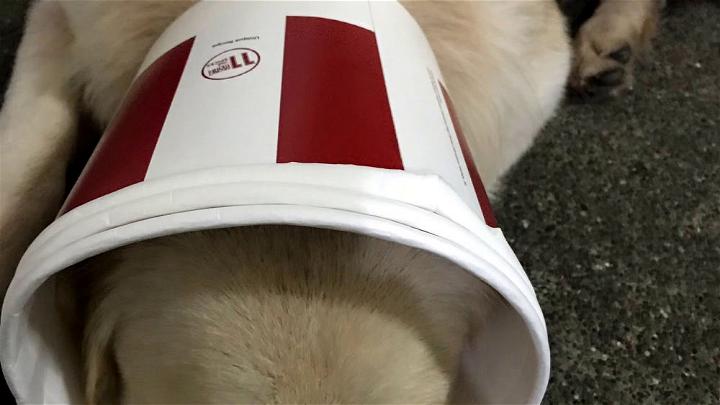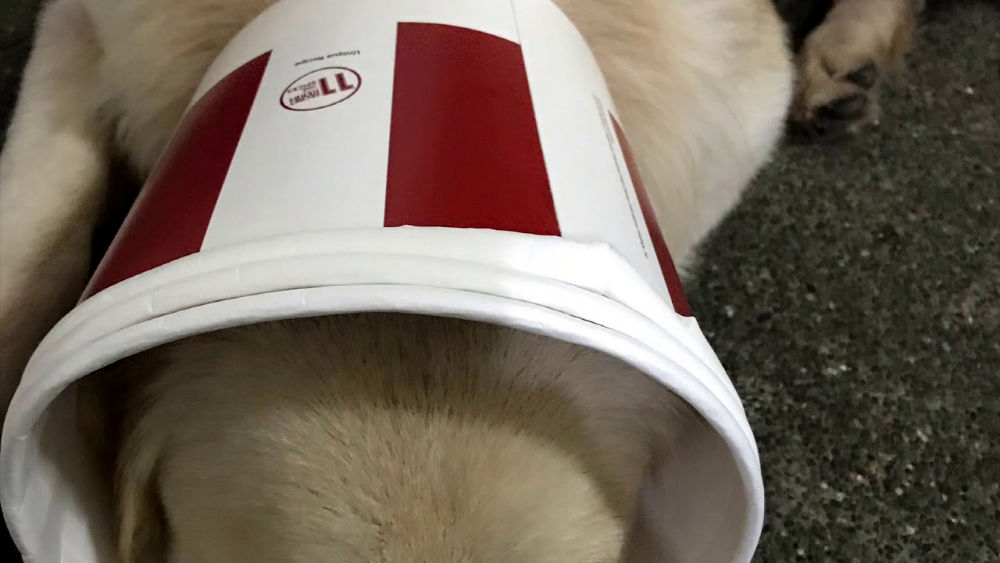 It's wise to prevent your pet from licking wounds and making them worse. This DIY dog cone would help him out, especially if your dog went through any surgery or accident. Use any 3 empty and cleansed containers to make a harder cone so that he will be unable to smash it easily. Watch out the how-to make a homemade dog cone collar below! youtube
5. DIY Cardboard Dog Cone of Shame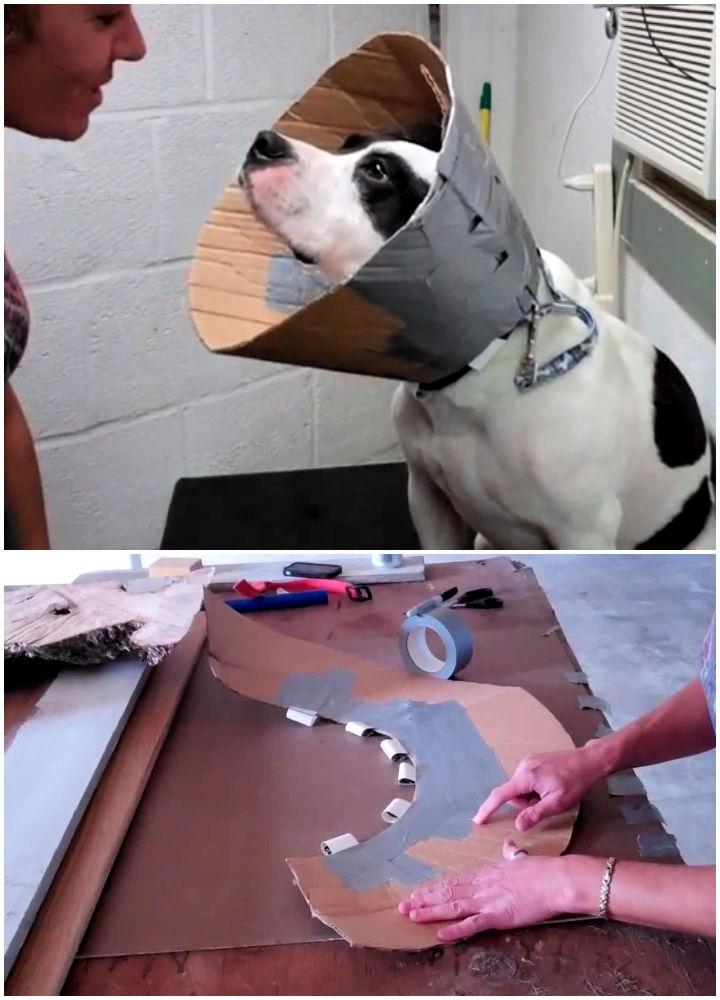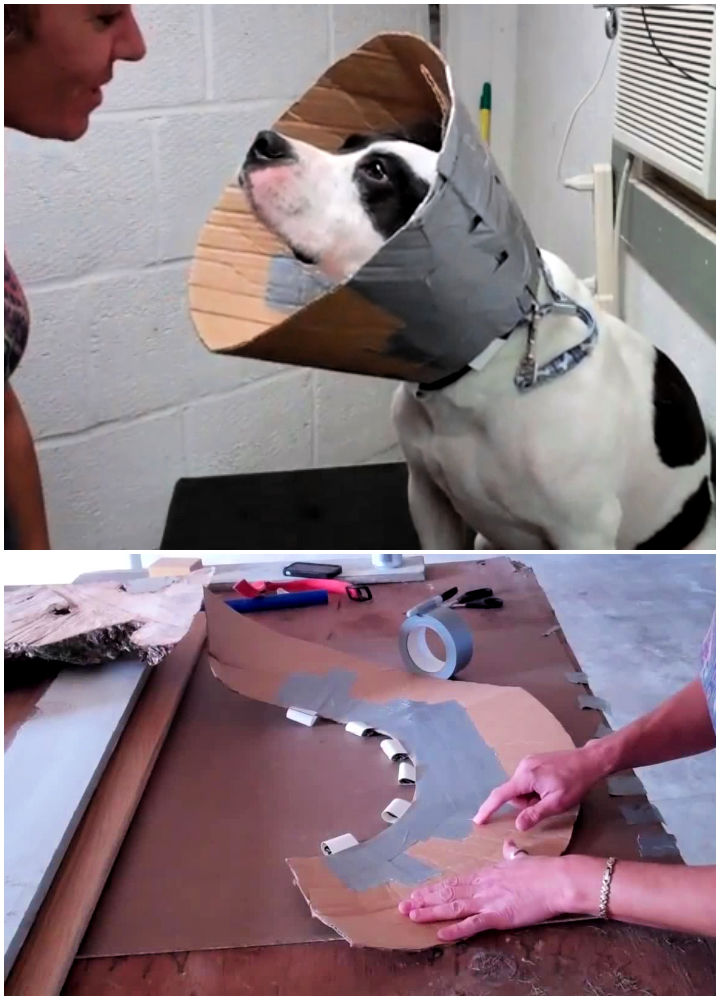 Dog cones are usually out of the budget from the market! Gear up to make one yourself in the nick of time. With supplies such as cardboard and duct tape that can be lying around in your home, you can easily whip it up. Start off from measuring your pup's neck so that he can move his neck easily. youtube
6. Pool Noodle Dog Cone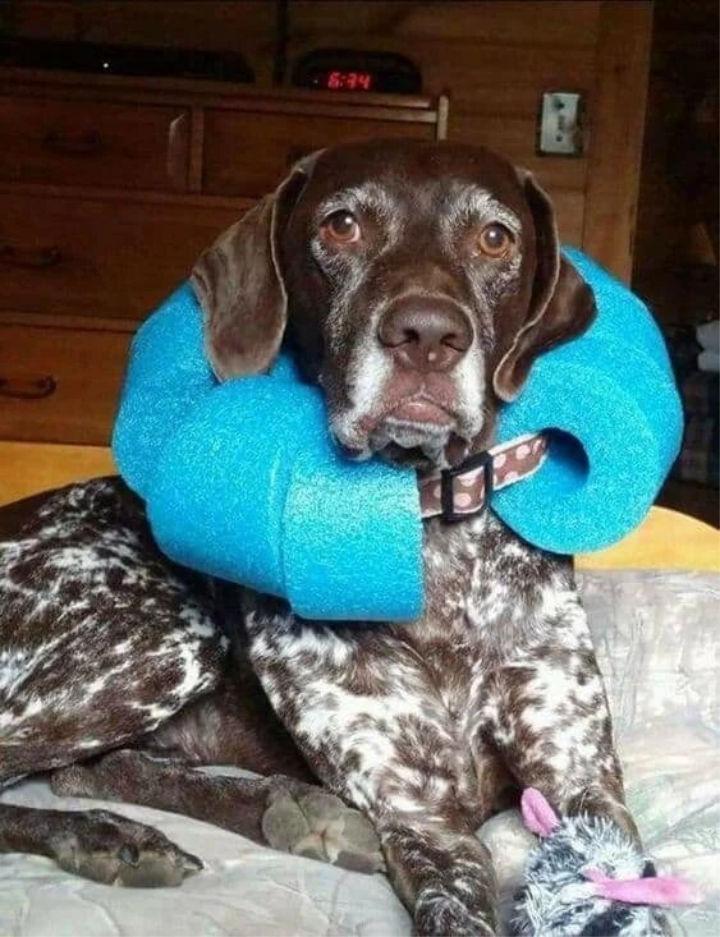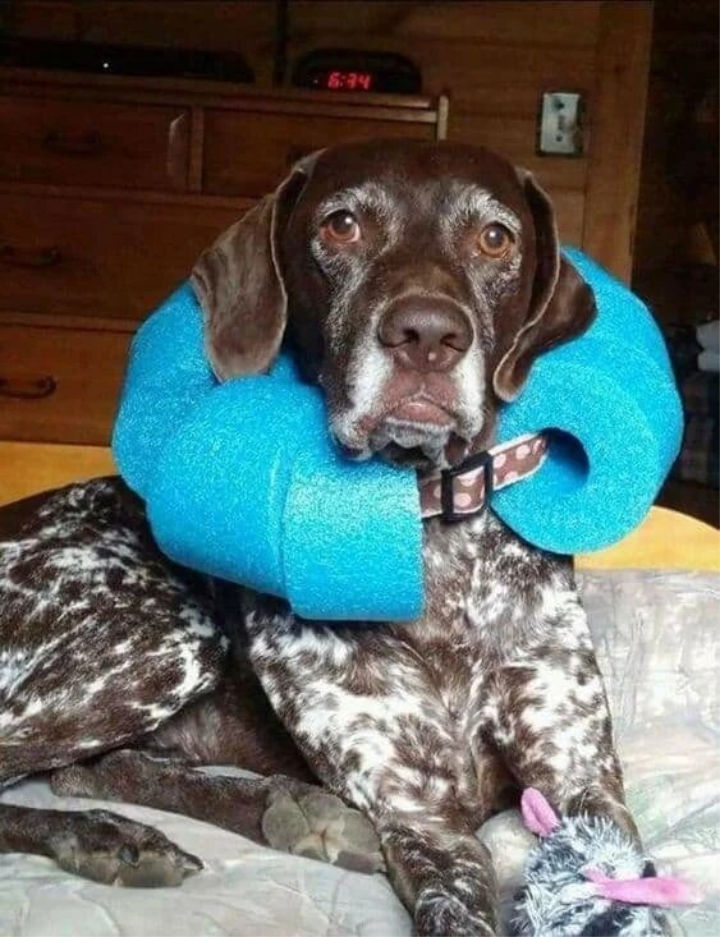 This pool noodle dog cone is a super easy pick and simply requires pool noodles, a rope of sorts, tape measure, scissors, and a knife. It's super easy and cheap and is really a comfortable pick for your doggy. Unlike other hardcore cones, it will serve him as cushion-type protection and will be a lot more snuggly. Find the homemade dog cone collar on youtube
7. DIY Pet Cone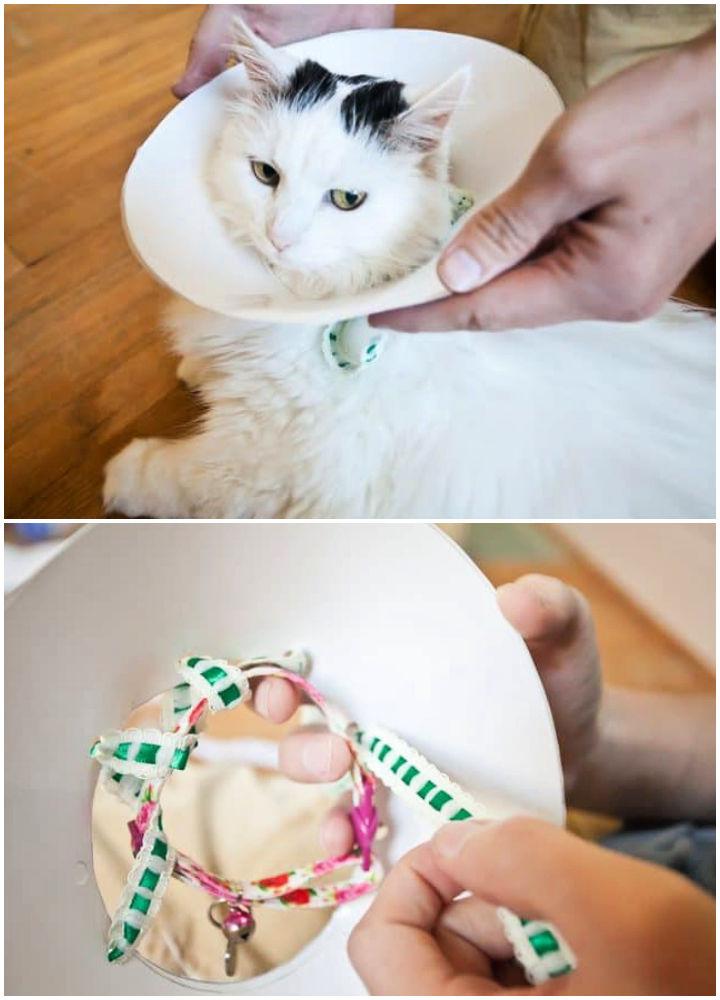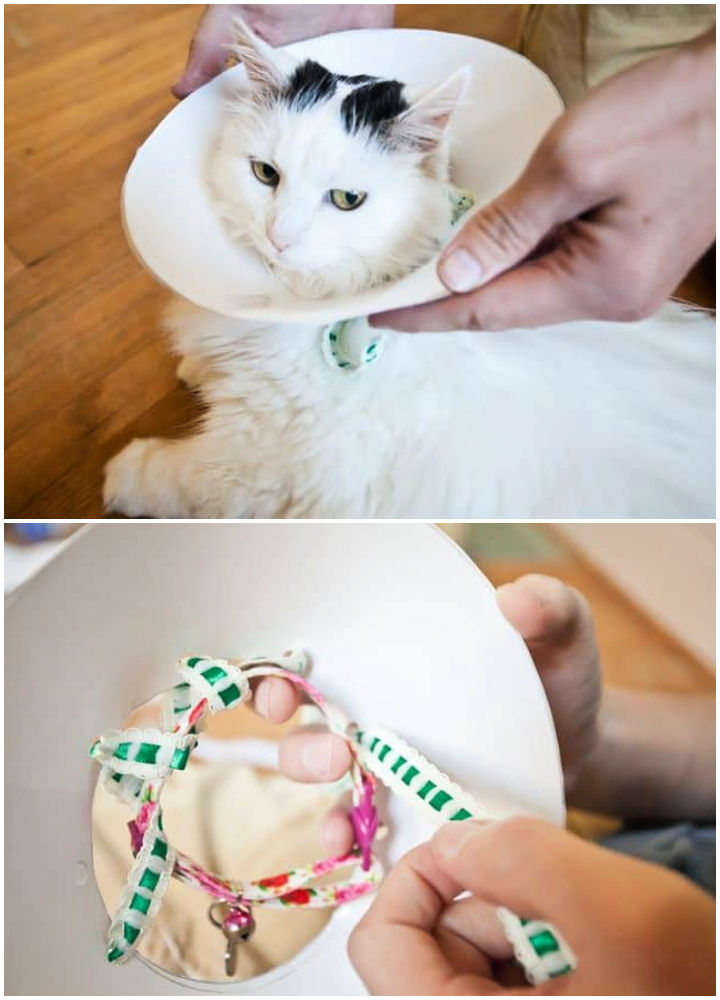 To save your pets from touching, licking, or scratching their wounds, a pet cone is used that protects the wounds from getting worse due to their licking-behavior. It can be useful on any of your pets, whether it's a kitty or doggy. Use supplies that are cardboard, puncher, scissors, compass, and measuring tape. cuteness
Conclusion:
Nothing is more important than the safety of your dog. Therefore, for the well being of your pet, try these DIY dog cone ideas to make a DIY e-collar for dogs today and relieve your dog from the pain of wounds. You will be relieved immensely after using these DIY dog cones.
DIY Dog Projects You Can Do At Home: