These DIY dog wheelchair plans will be loved by all the animal lovers reading this! Some people just naturally love animals and think about them, just like humans. This is the type of thinking most of the people should implement in their lives. Dogs are the most liked animals by humans. They are the most favorite because of their lively and joyful nature. Dogs are full of love! It is very heartbreaking to see them facing mobility issues where they cannot walk properly. They deserve to walk and jump around the house, just like the other dogs! If you have a rescue dog or, sadly, your dog had an unfortunate incident, gift them the same pleasures of life back with these 9 DIY dog wheelchair plans and ideas.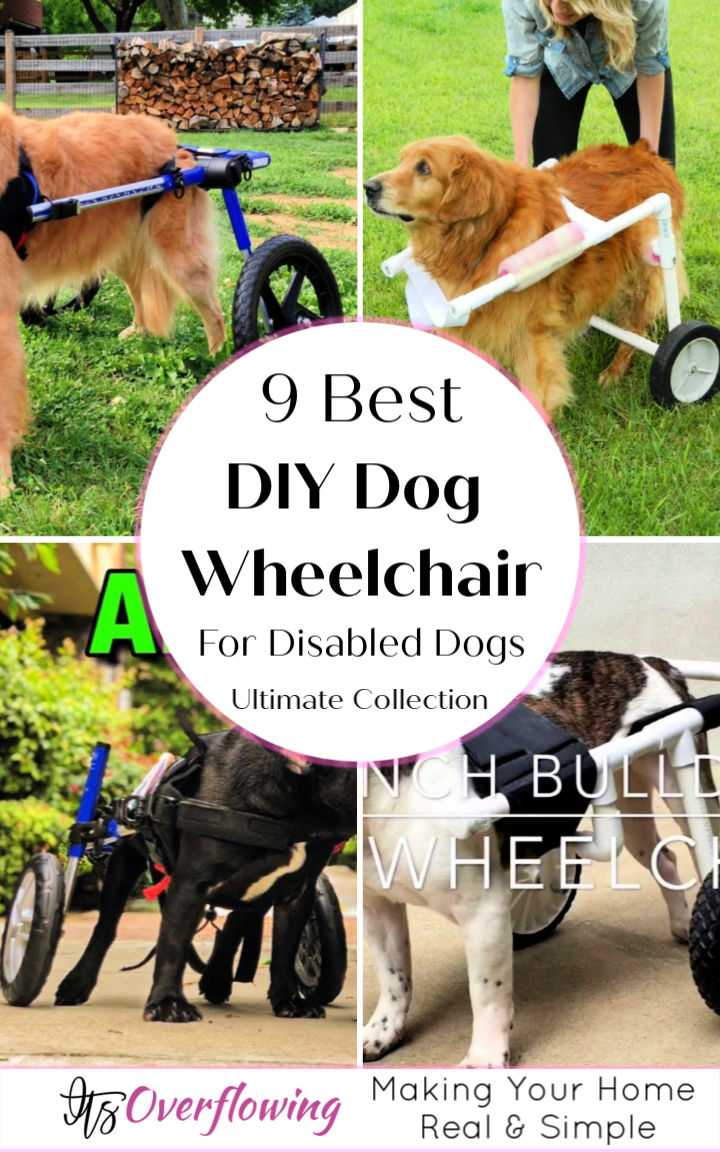 Learn how to build a dog wheelchair at home easily! The supplies of these DIY dog wheelchair plans are relatively simple and easy to find. You can make these quite easily at home without going through a lot of trouble. Mostly, the supplies will include PVC pipes, steel tubing, or wheels. Along with the other basic tools, including screws, nails, etc., Choosing a dog wheelchair can help your pet live a life of normalcy! Which they might not have been able to experience otherwise.
You can find in this roundup do dog wheelchair DIY suitable for various breeds. Including bulldog, canine, golden retriever, etc., So, don't feel sorry for a handicapped dog or pet, don't lose your faith in them either. Instead, work your best chance at providing them a favorable lifestyle.
Learn how to build a dog house at home by following these free dog house plans and material list. Provide the comfy separate space to your dogs where they can rest their bones,
1. DIY Dog Wheelchair
Don't let your dog loose the normal walks of his life! This DIY dog wheelchair can make sure of that. You can easily make his life easier by making this perfect strolling partner. All you need is PVC pipe, PVC elbows, furniture dolly wheels, adhesive, pool noodles and a few other supplies. forconstructi
2. How to Make a Dog Wheelchair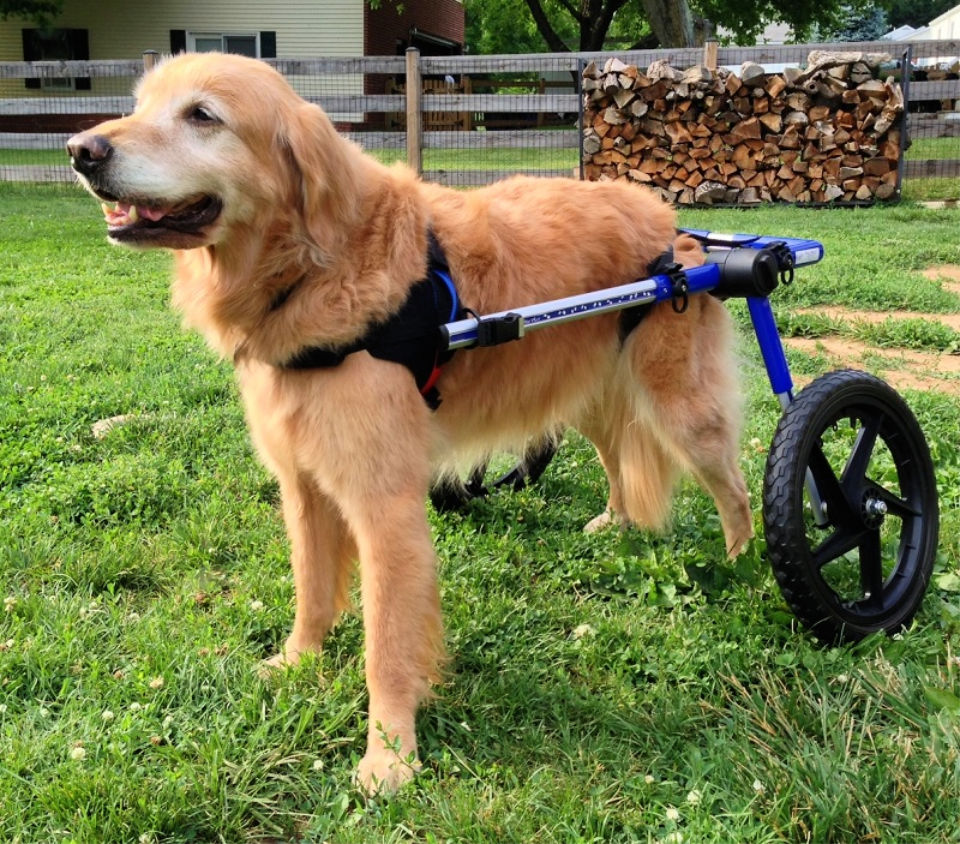 A super secure and simple wheelchair that will make your dog super happy and not worry about walking without ease again! Do you want to see your dog happy? Make this for your dogs and see their faces light up! They will be happy once again. dogsaholic
3. Homemade Dog Wheelchair
You need very basic and limited supplies for this DIY dog wheelchair! You can use the things at your home to make this. The basic supplies you will need to build a homemade dog wheelchair include AL tube as per the dog's dimensions, sponge tube, screws, driller, 2 wheels, plastic cap and Velcro. instructables
4. Custom Canine Dog Wheelchair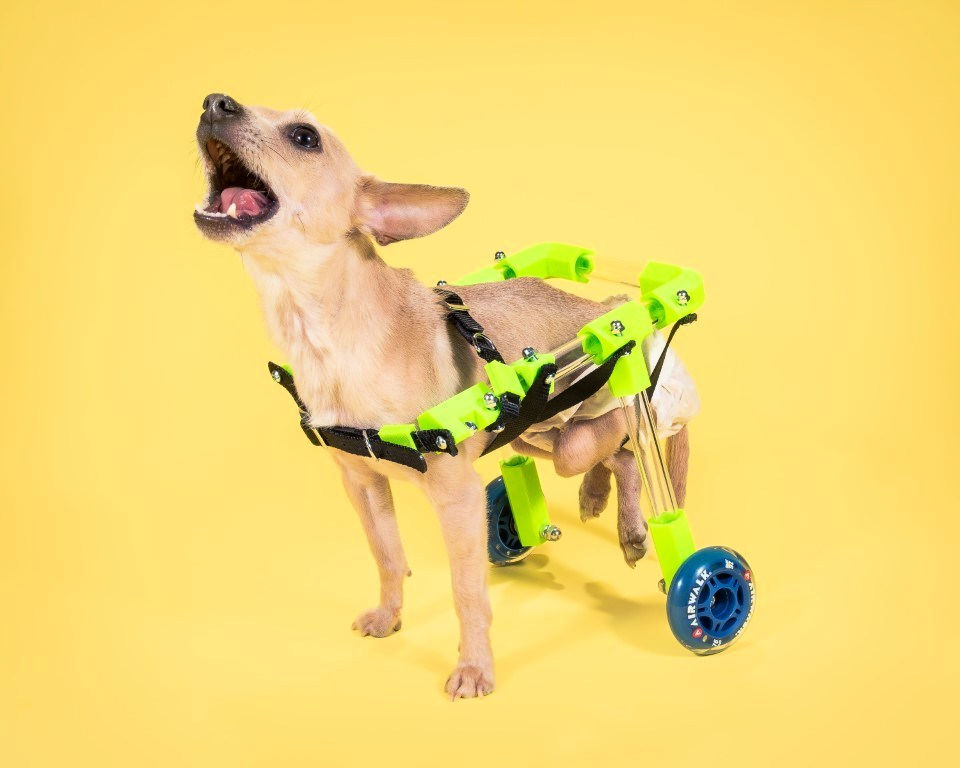 Are you unable to bear the cost of super-expensive commercial dog wheelchairs? This custom canine wheelchair can be of great help. This dog wheelchair DIY tutorial features 3D printed joint pieces that are further fitted into aluminum or acrylic tubing! Hit the tutorial for details. makezine
5. DIY Steel Tubing Wheelchair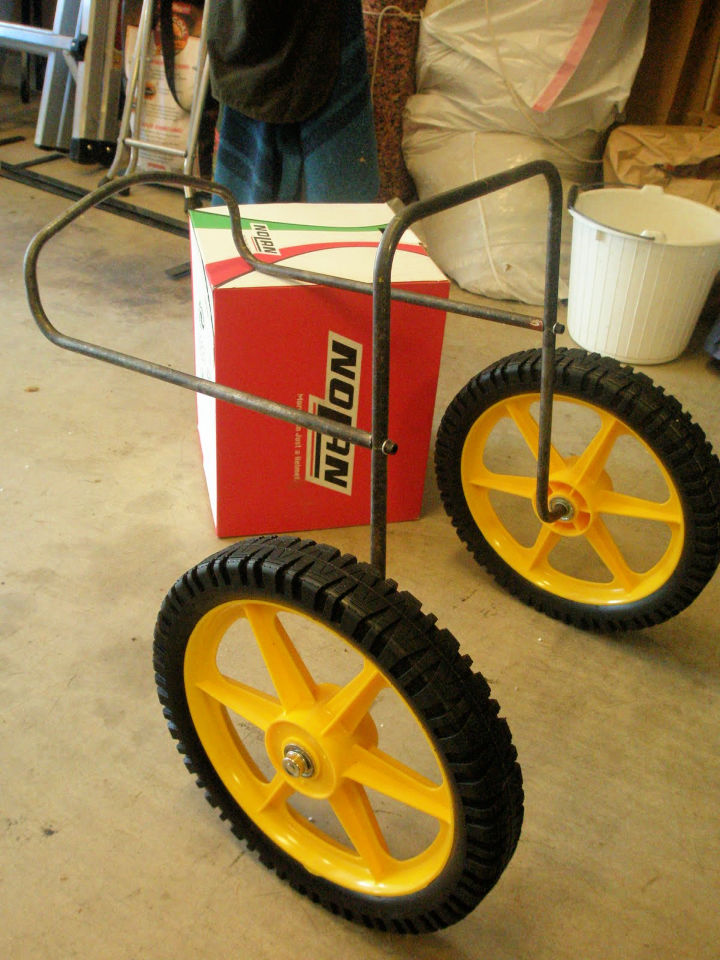 The supplies needed for this DIY dog wheelchair are literally some nails, screws, any tires (you can use the tires from your old cycles!), and some steel tubing! It will take a few minutes to make and last a good few years. Help your dog live a normal life again! doggywheels
6. French Bulldog PVC Dog Wheelchair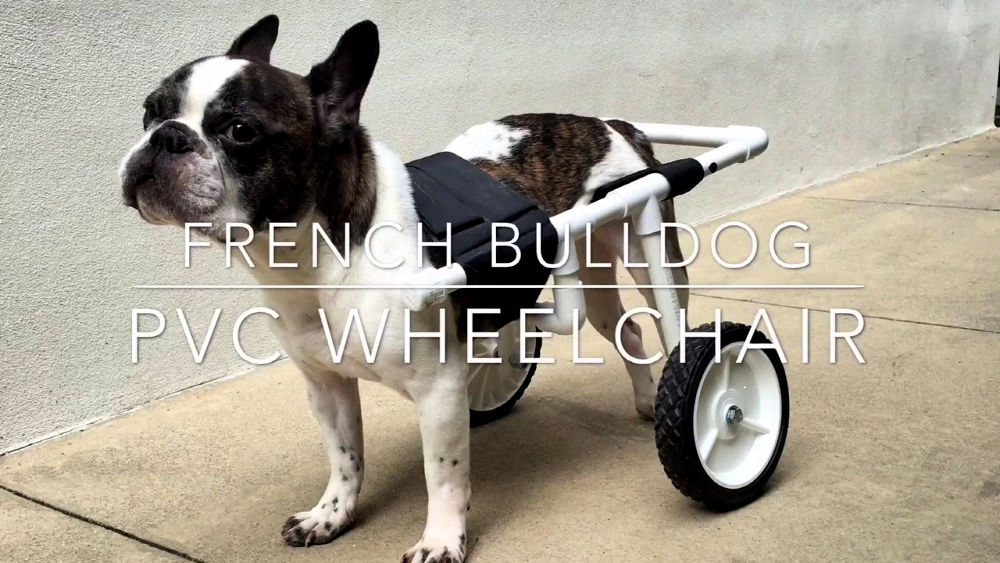 A differently-abled French bulldog? It's truly heartbreaking to see that active breed face issues like these. Make their life better by following this guide and making them this special French bulldog DIY dog wheelchair, customized only for them! youtube
7. How to Build Your Own Doggie Wheelchair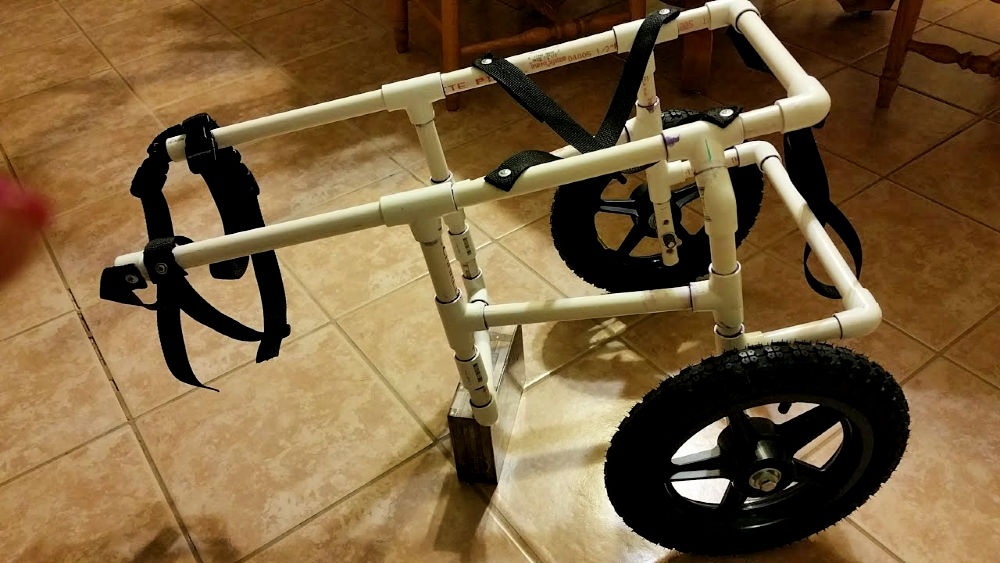 Save yourself some bucks and build your own doggie wheelchair diy! It looks super solid and sturdy! It is guaranteed to keep working for many years! If your dogs are not as active or down because of any infection. You need some simple supplies like glue and tires for this DIY! youtube
8. DIY Pug Wheelchair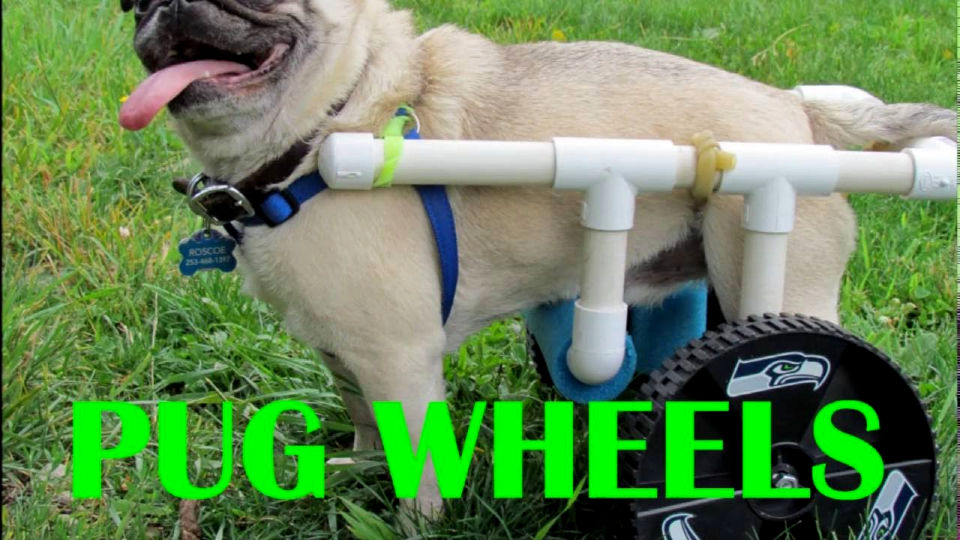 Pugs are so cute! No one wants to see a pug struggling to walk! It's genuinely heartbreaking to see that. This fantastic DIY dog wheelchair requires many supplies like screws, nails, hammer, rubber bands, wheels, and much more! However, the result will be worth it! youtube
9. DIY Handicapped Dog Wheelchair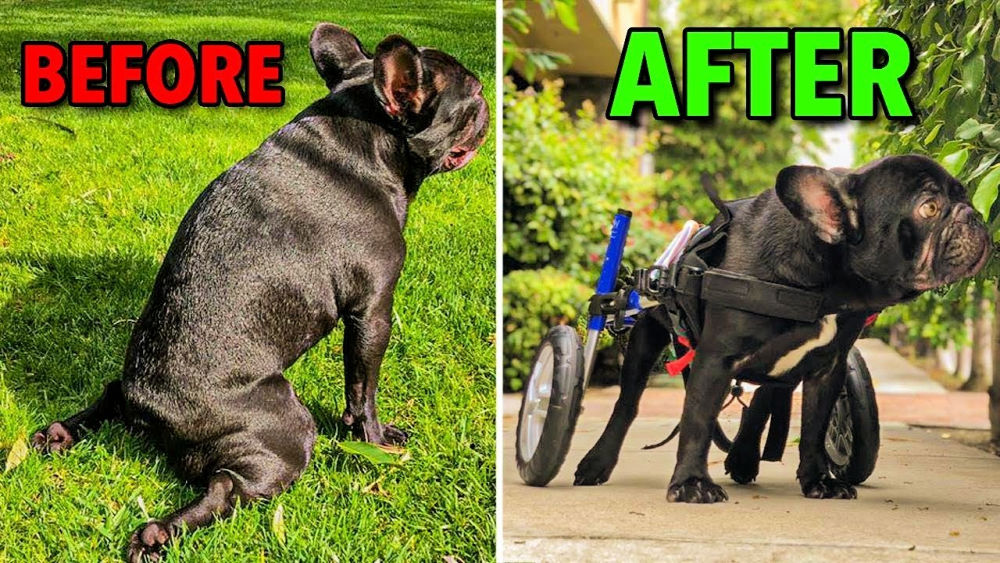 Make your doggie happier with this simple yet fantastic solution. Make them a DIY dog wheelchair and bring back light to their lives! How cute will your dog look running around your backyard with this around them? Super adorable! youtube
For Cat Lovers:
Do cats know you love them? Why not make your favorite feline friend some DIY cat furniture he or she will love? Or, try your hands at DIY cat shelves to make cat wall playground. Still want to show more love then build a DIY cat tree for your lovely cats.
Conclusion:
Along with all the other added benefits of going for a DIY dog wheelchair, the most important of them all is that this way, you can make a functional product in a much cheaper price range just like free! And also who knows, you might be able to even whip up more durable dog wheelchairs. All the while, making your dog's life as easy as you can! So try these free plans and give a cute doggie wheelchair to your dog.