Rats are one constant threat to any home! A homemade mouse trap is your solution to all of your rat problems. Rats live in groups and prefer living near people to be closer to the constant food supply. Rats can not only steal your food, but they can also bring severe injuries or transmit diseases. You might have heard a lot about homemade rat traps but also have your fair share of suspicion regarding its working! Well, the good news is; they are absolutely functional, can be made totally foolproof and humane as well! If you are worried about hurting a living being like rats, with these DIY mouse trap tutorials below, you can pretty much avoid that!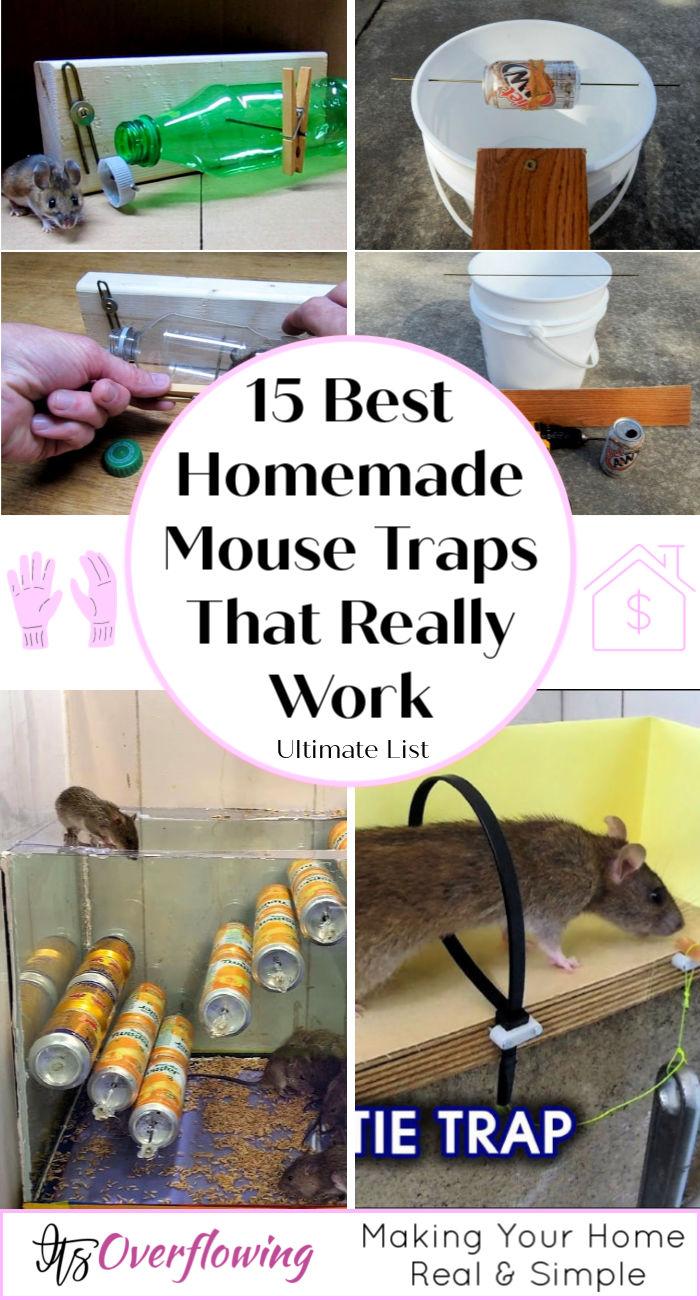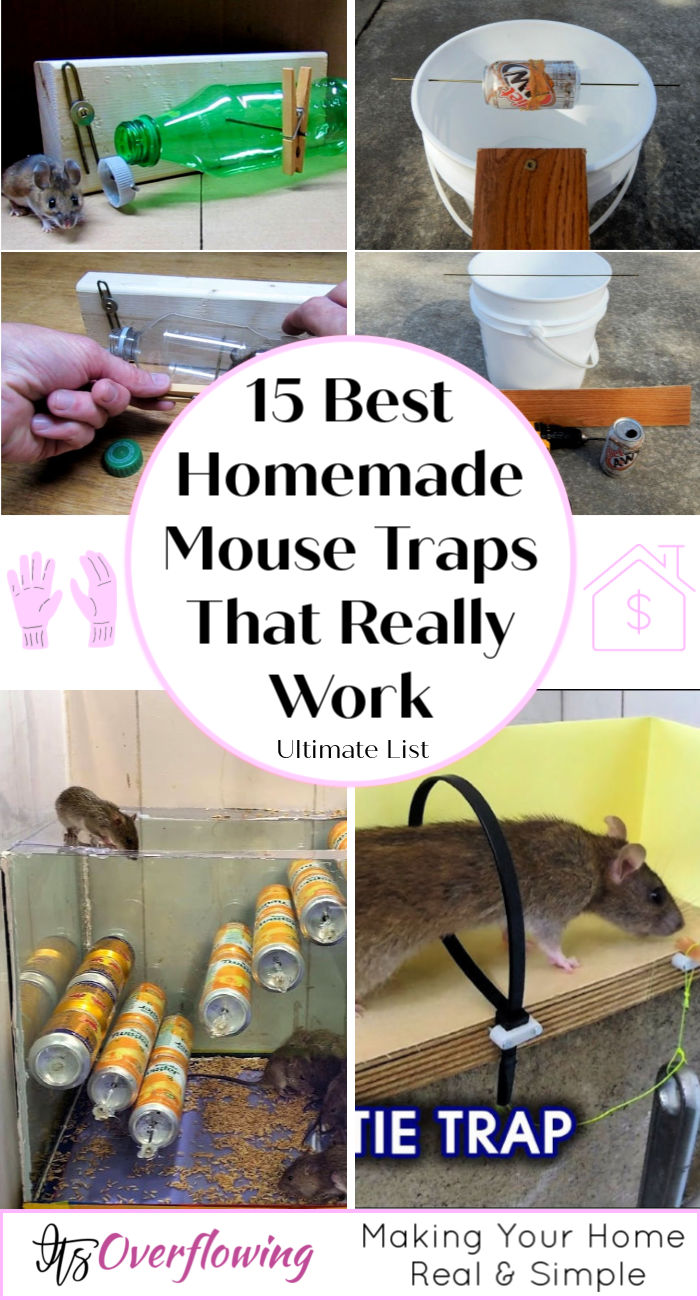 The key to making a flawless homemade rat trap lies in putting it in the right place at the right time. You have got to make everything look extremely luring by sprinkling the food or other things properly. In this DIY mouse trap roundup below, you can see how to make a homemade mouse trap by yourself is way easier than buying one from the market.
You can use recyclable materials like plastic bottles, scrap cans, or empty gallon buckets. With a super easy combination of cardboard slides or cardboard covers, you can make a totally foolproof homemade mouse trap! Worried of rats, you won't be any longer. Let's get started!
1. Simple 'No-Kill' Homemade Mouse Trap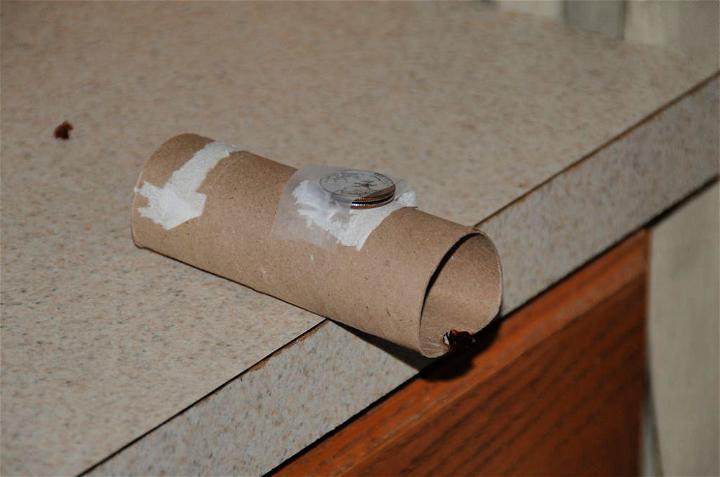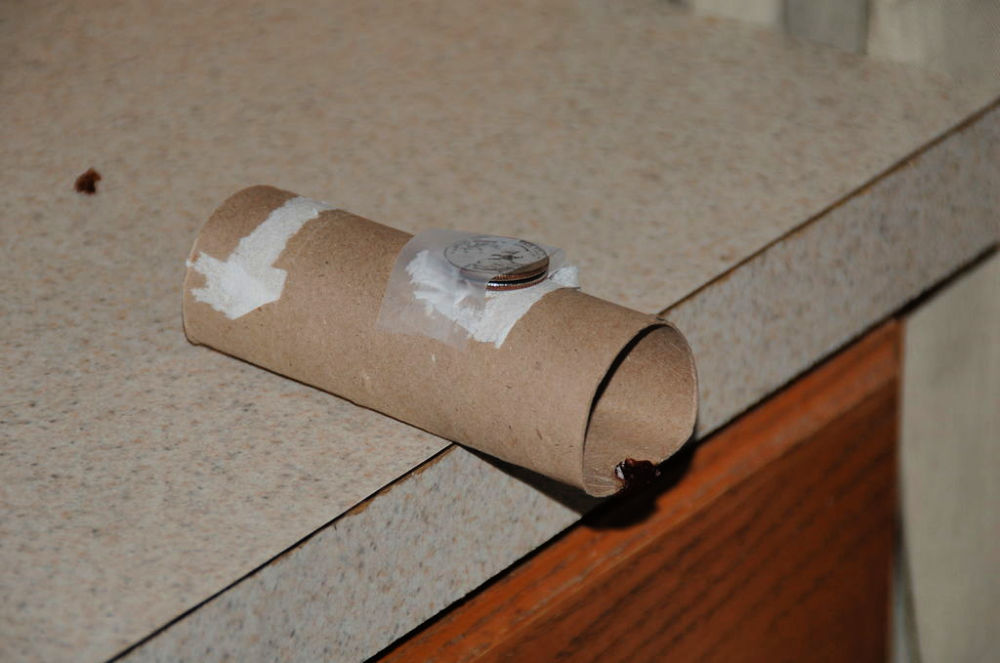 Sure, rats are not everyone's favorite, but it doesn't mean they have to be killed in order to be captured! Check out this absolutely "no-kill" homemade mouse trap. Just use a toilet paper tube and make it look like a tunnel leading through a deep basket! Put in some food to lure it in. Find 5 gallon bucket mouse trap instructions on instructables
2. Homemade 5 Gallon Bucket Mouse Trap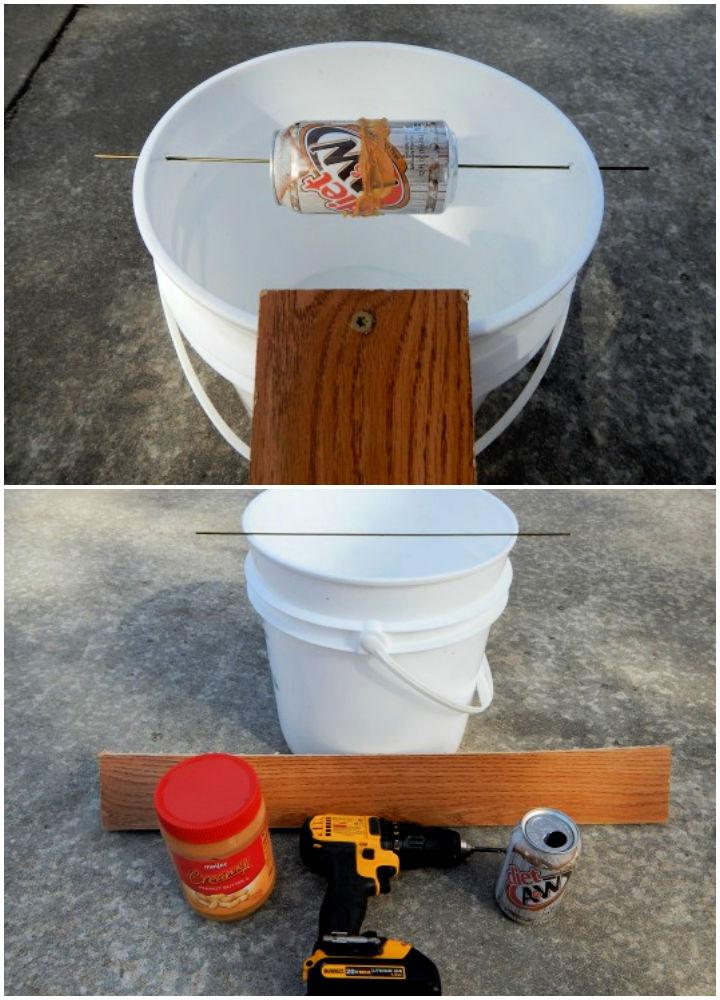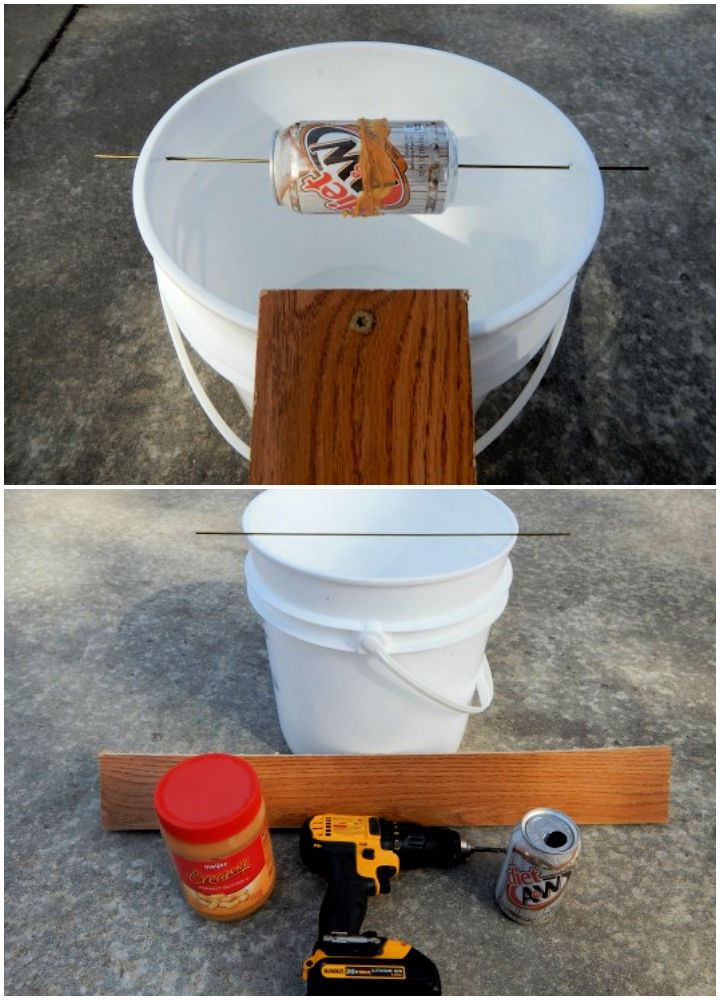 No one likes a moose on the loose! Running through everything and making a mess. With this 5 gallon bucket mouse trap, learn how to take care of that problem. All you need is one 5-gallon bucket, metal rod, tin can, peanut butter, a scrap piece of wood and drill and drill bit. Find the step by step tutorial on trap anything
3. Soda Bottle Mouse Trap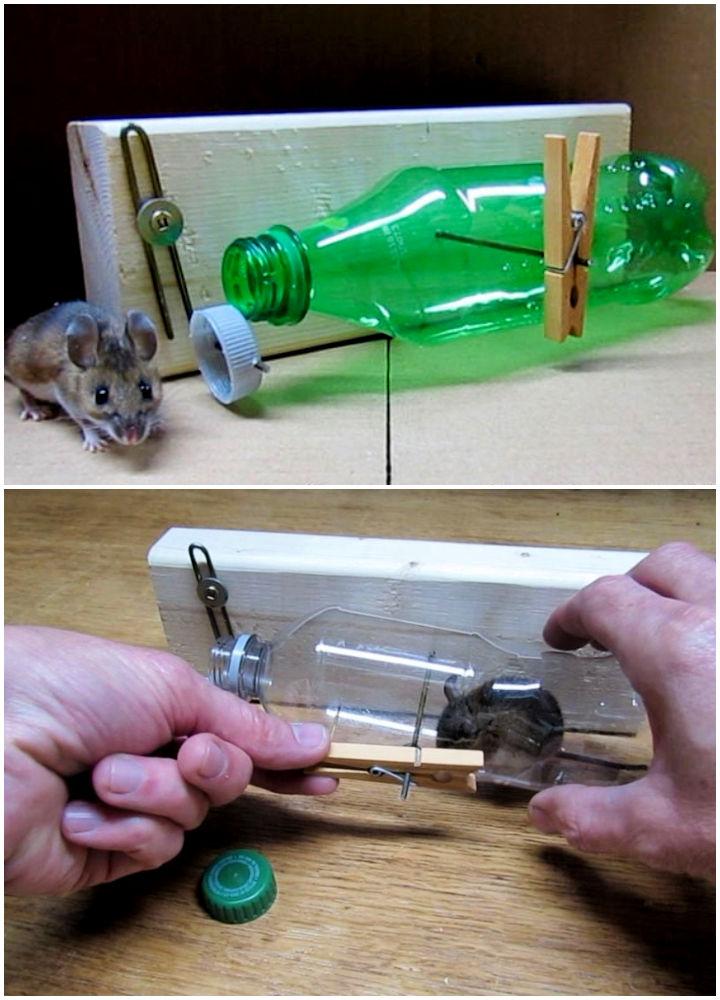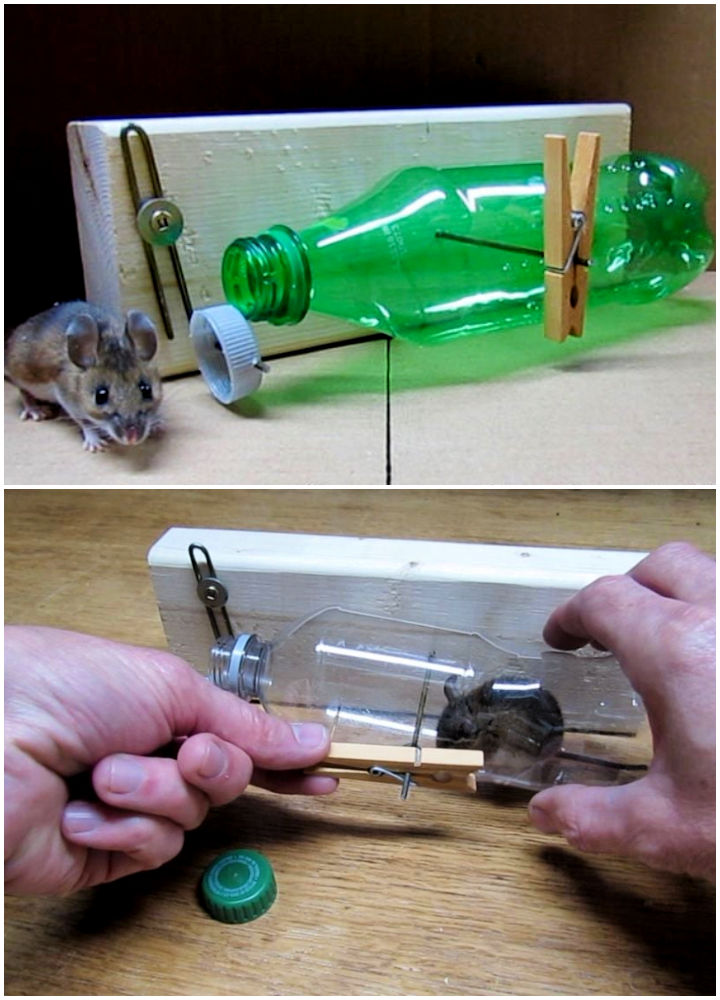 This DIY soda bottle mouse trap is perhaps going to be one of the flawless homemade mouse traps you can think of setting up! Soda bottles are sturdy but at the same quite lightweight. And the narrow funnel-like opening at the front makes them quite an ideal trap. instructables
4. DIY Humane Mouse Trap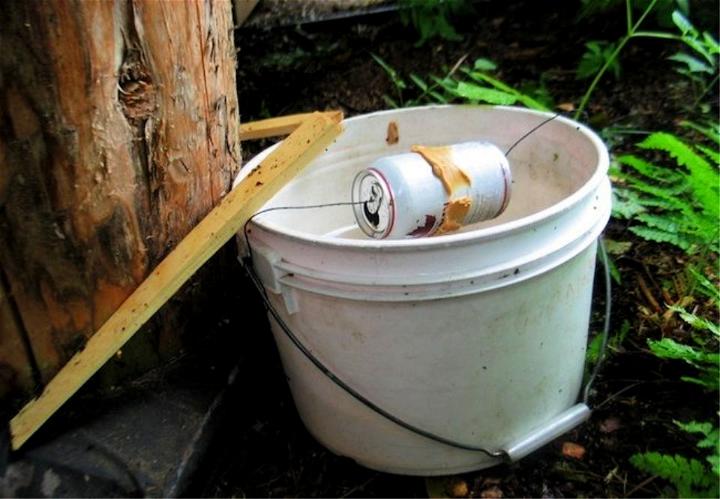 If you have a soft heart and can't hurt any living being but still comprising a mouse in the house is a tough one! This super DIY humane mouse trap is all you need to set up! Using a bucket, an empty soda can, metal wire, peanut butter, and wood plank. bobvila
5. Best Bucket Mouse Trap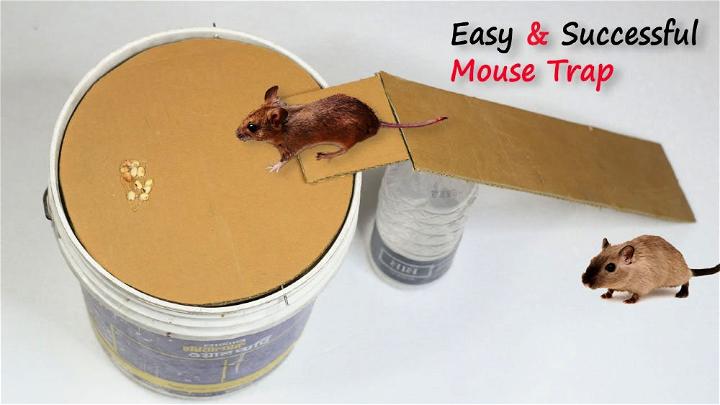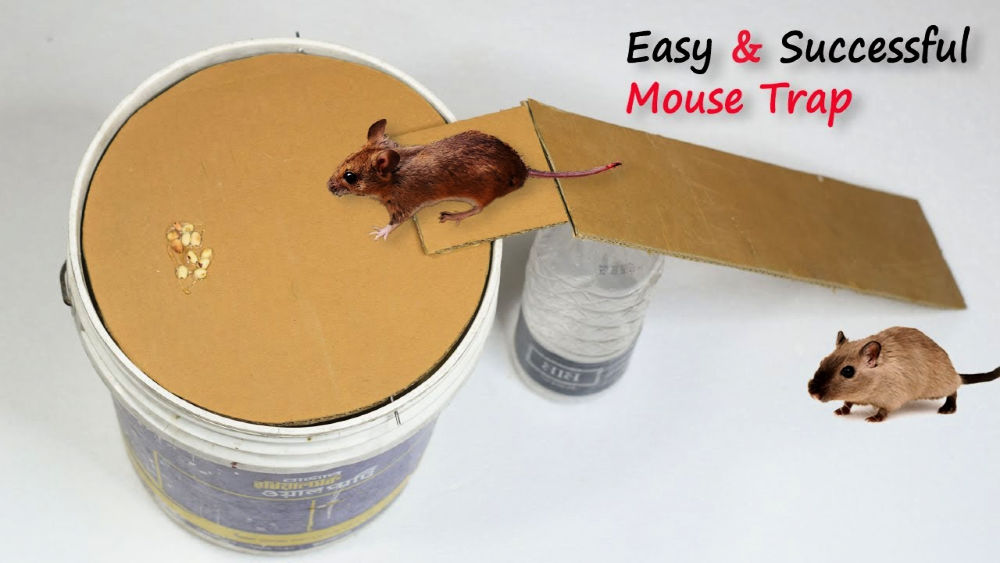 A five gallon bucket mouse trap is ideal for luring in the mouse into a safe trap! This way, it's safe for it to not get hurt and more reliable for you to not lose it from the deep bucket. You need some cardboard, an empty bottle, and a trap bucket to build a simple 5 gallon bucket mouse trap. youtube
6. DIY Wooden Mouse Trap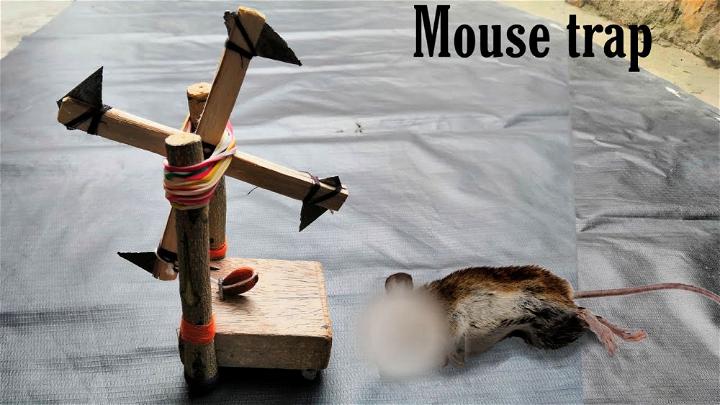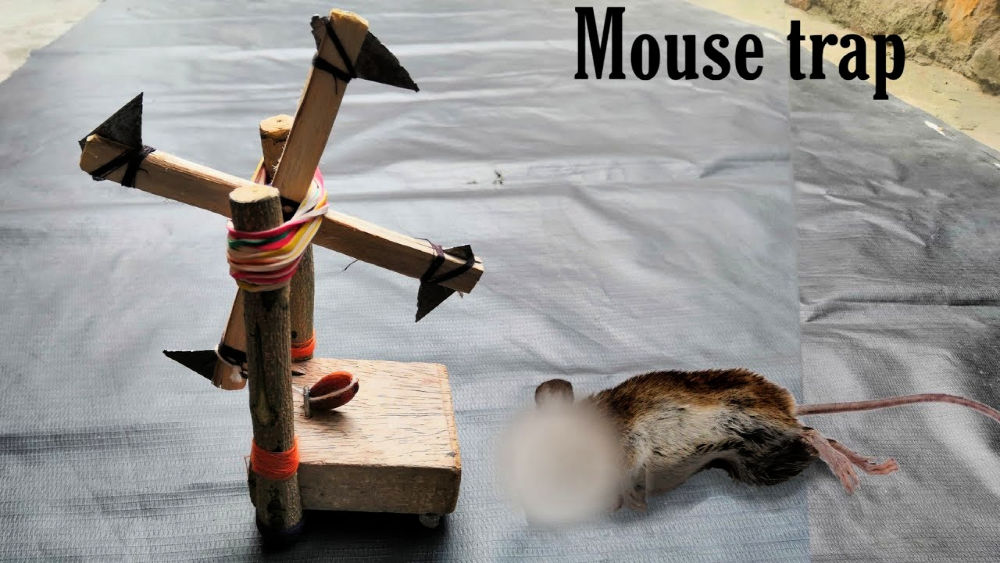 This wooden mouse trap is for extreme measures! For instance, a mouse outbreak and catching them all is quite an impossible task. All these needs are some wood art using rubber bands. Head over to the video tutorial now and get all the details. youtube
7. Make a DIY Mouse Trap With Scrap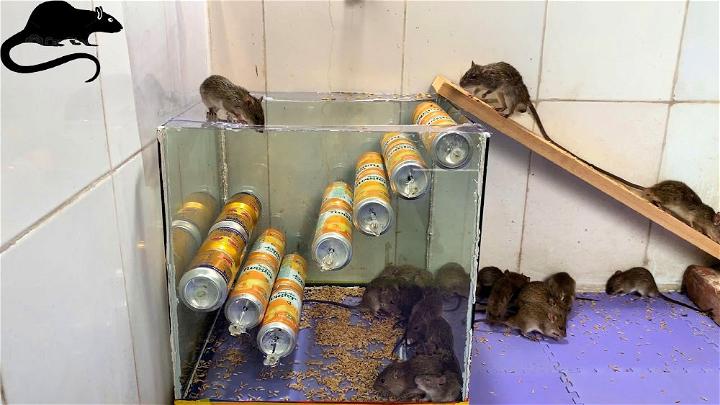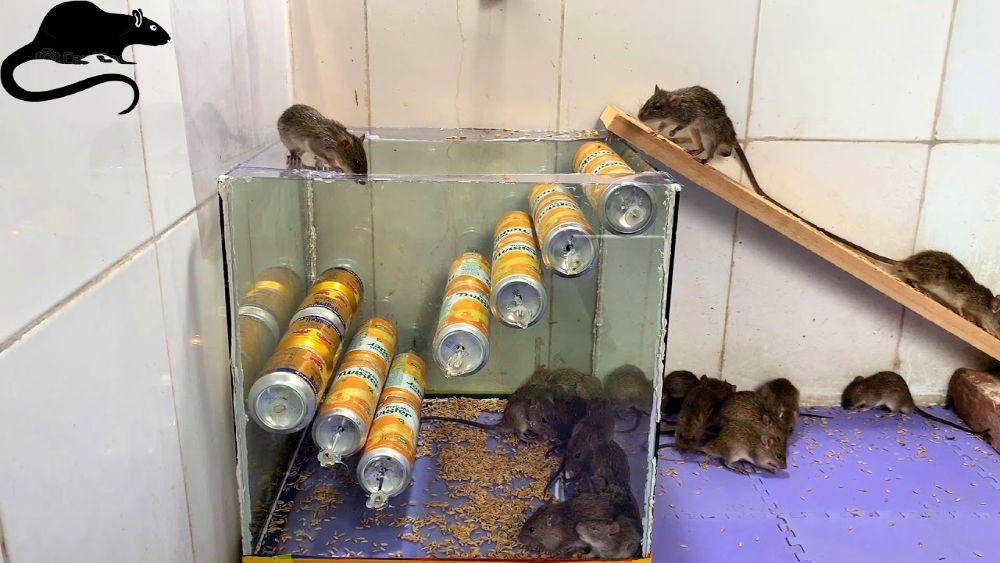 This is quite an ideal and creative way to whip up your own homemade mouse trap using the scrap or trash! Say you have some leftover red bull or beer cans, put them up in a closed container. Put in some food, and they will keep rolling in themselves. youtube
8. The Best Homemade Mouse Trap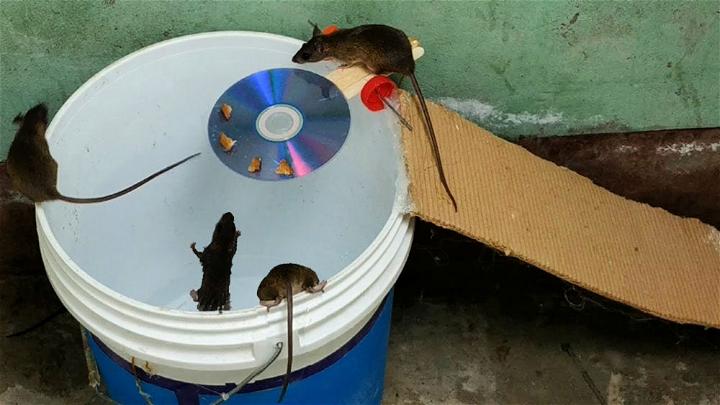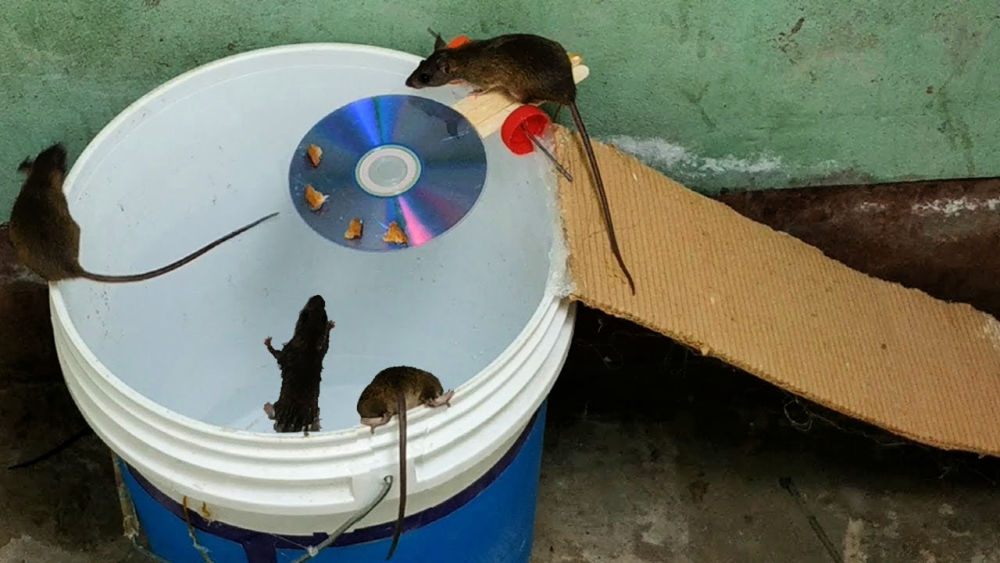 how to make a homemade mouse trap from scratch? Here's another cool and creative DIY mouse trap idea! Using an old CD, a cardboard slide, and a huge 5-gallon bucket. You can put up some food at the CD and lure the mice inside without any hustle. youtube
9. Plastic Bottle Mouse Trap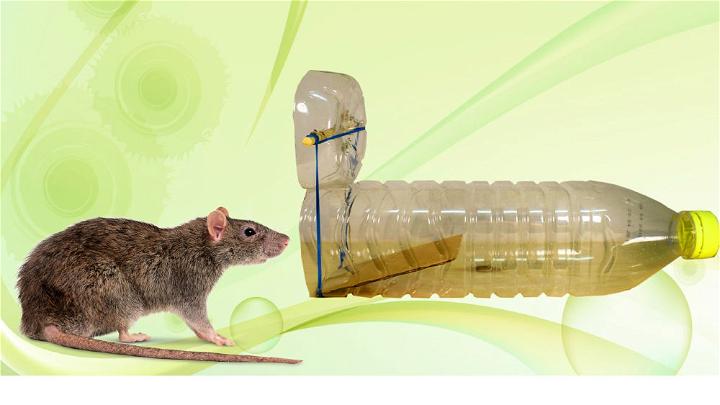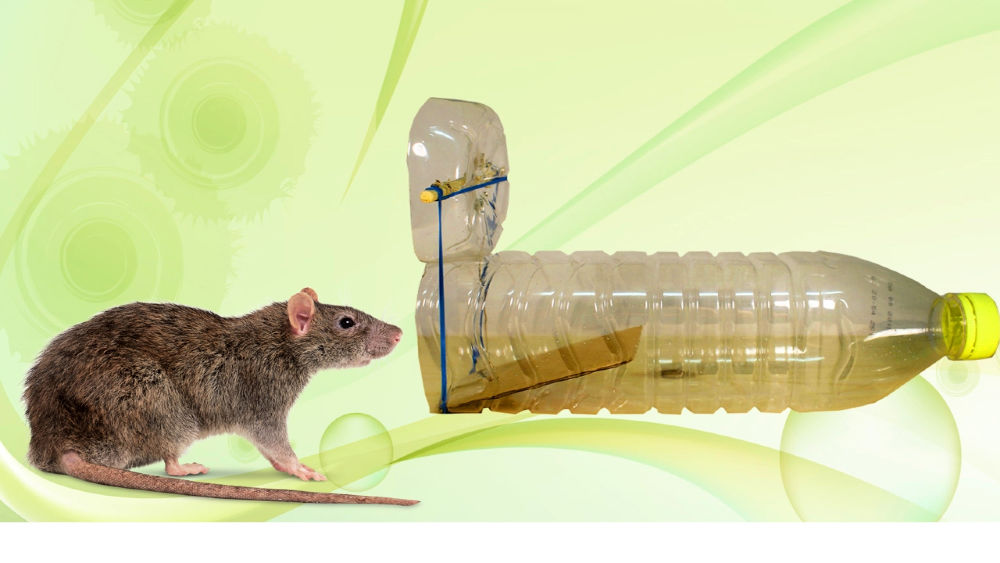 Check out this uber genius plastic bottle mouse trap! It uses a lever system inside the opening of the bottle carved from the back. So, when the mouse walks into it, the lever will work itself, and the bottle will close. Your trapped mouse will be safe inside with no way to run out! youtube
10. Easy to Make DIY Mouse Trap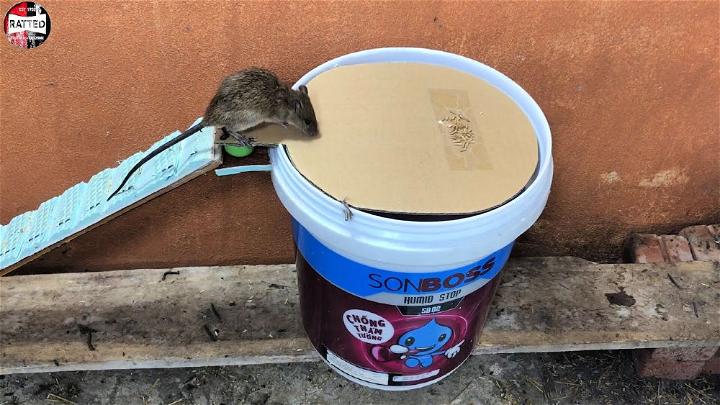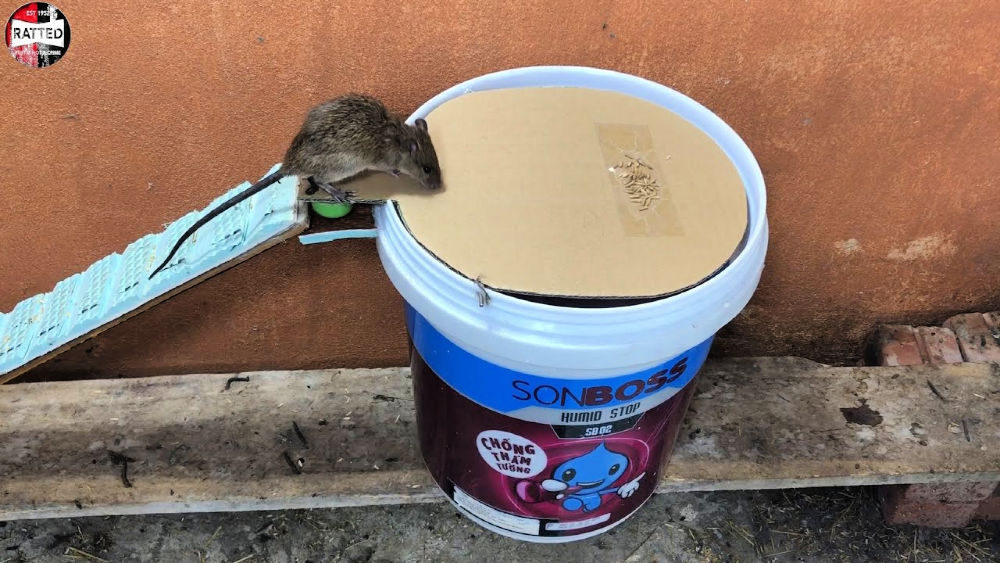 Well, no need to buy any commercial mouse traps from the market. You end up spending money, and then usually they turn out to be pretty useless. Make a DIY mouse trap by yourself with a foolproof trap intact! Check the given tutorial on youtube to see the video tutorial. youtube
11. How to Make a Rat Trap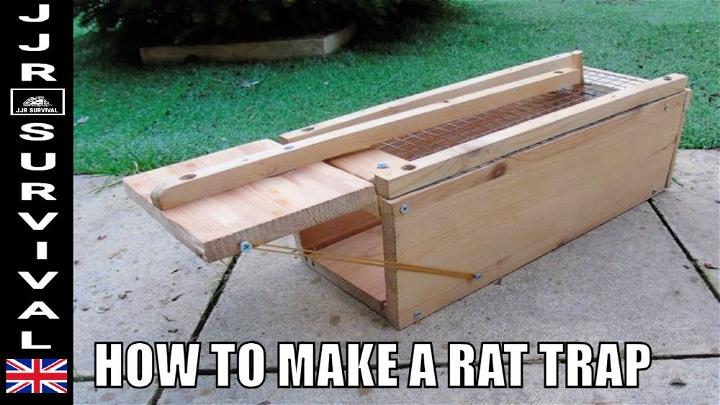 Do you like to be a little surer and concerned about humanely catching a mouse? Then this DIY mouse trap is going to be your most preferred choice. A completely closed wooden container with a lever system to rule out any chance to escape. youtube
12. Cable Tie Rat_Mouse Trap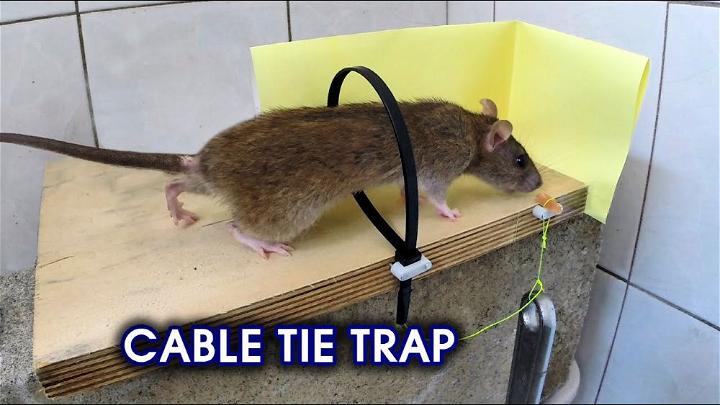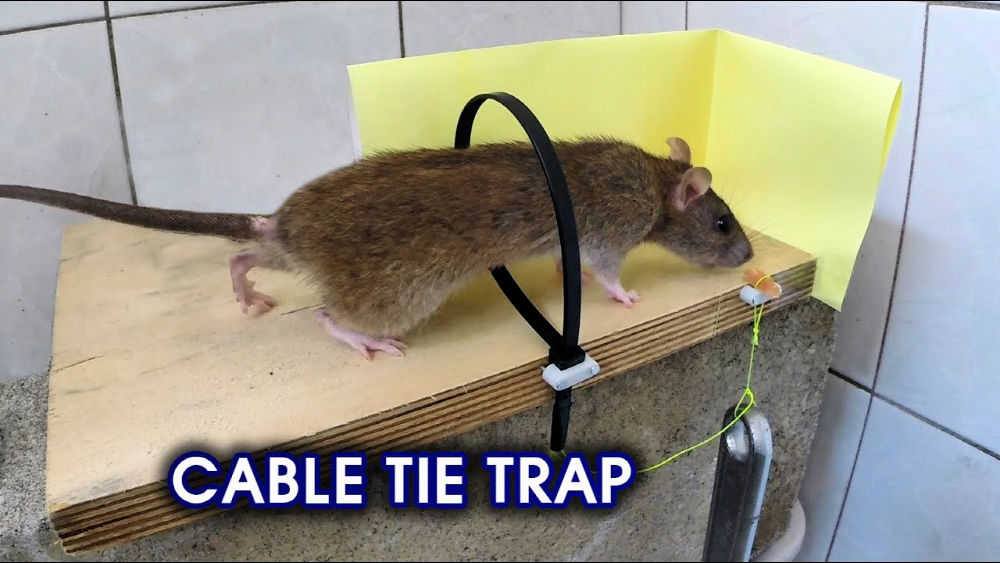 Here's another way to trap a mouse using this cable tie rat mouse trap! Just tie up some treat at the end to lure it in. Once the mouse is inside and busy eating the treat, the cable will tighten its grip! Head over to the link below to get the full directions. youtube
13. Make a Simple Bottle Mouse Trap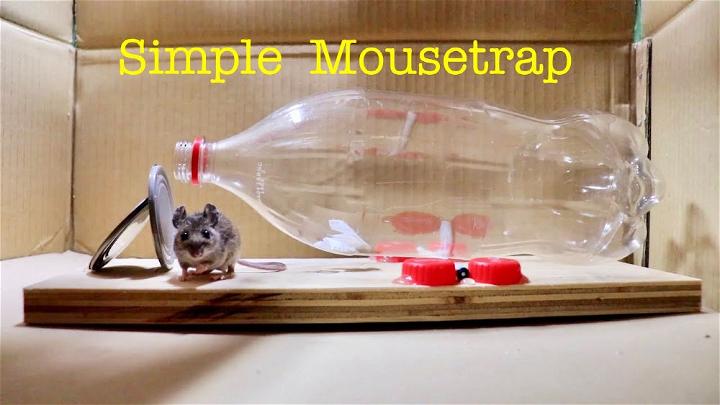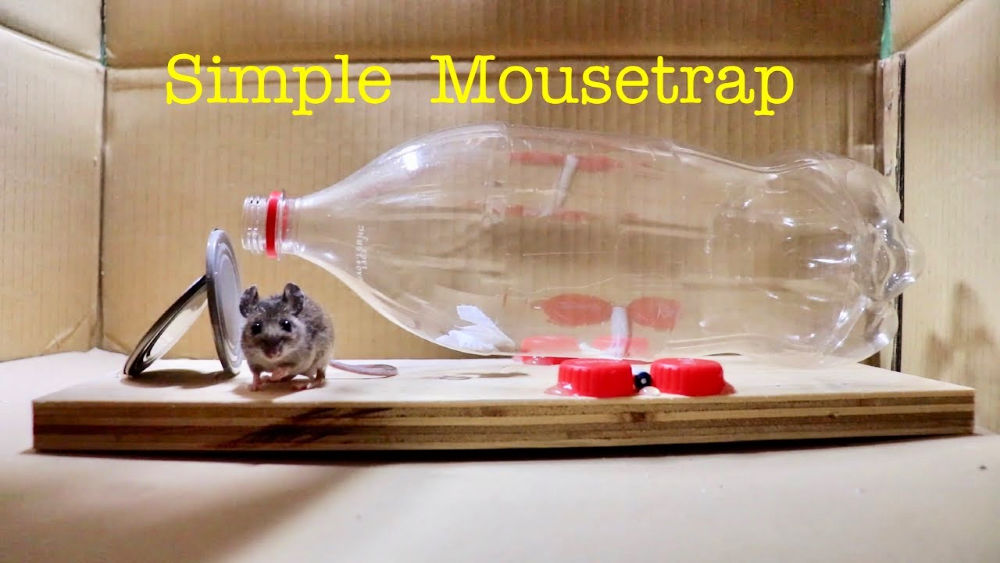 A mousetrap doesn't have to be something expensive for it to work flawlessly! It can be anything that can even be whipped up using your old recyclable materials. Like this plastic bottle homemade mouse trap! Easy to catch and easier to set loose. youtube
14. How to Make a Bottle Mouse Trap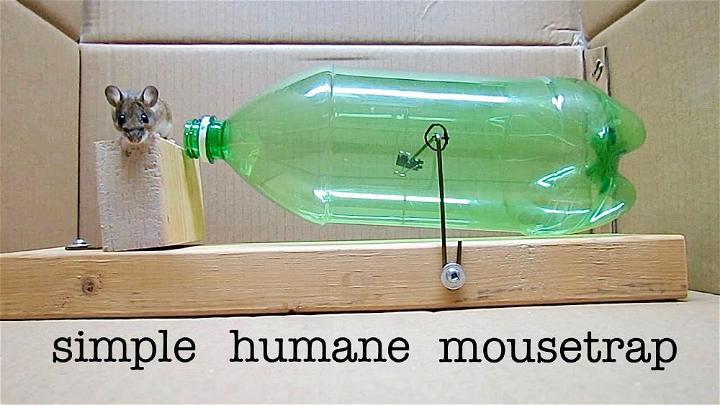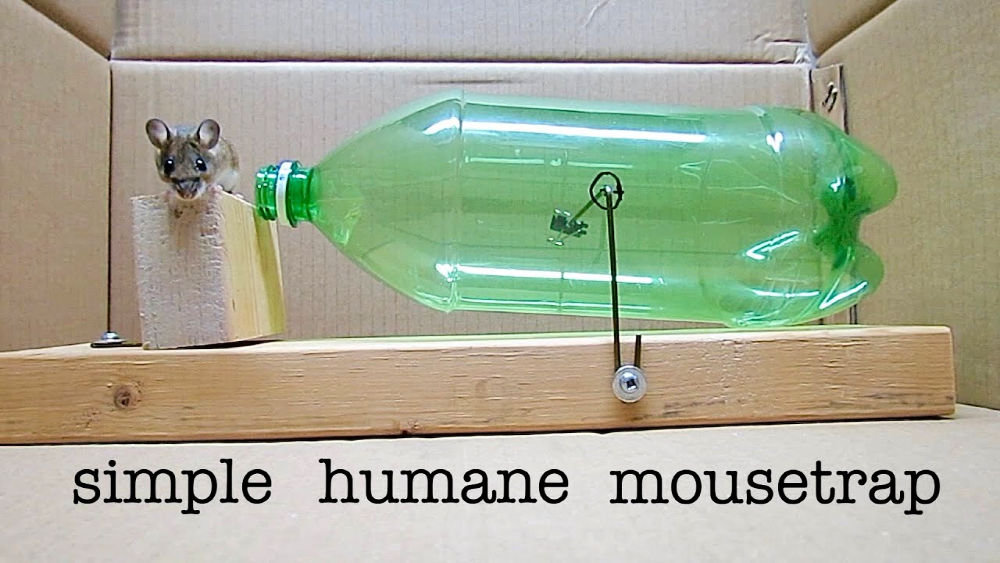 This homemade mouse trap can be easily built using just a plastic bottle! It is super easy to build and will also maintain the highest standards of humanity. There are no slamming doors, and the mouse will not even panic too inside. youtube
15. Easiest Homemade Mouse Trap

Make a foolproof and super easy DIY mouse trap! It involves a wholly covered bucket using cardboard and two cardboard slides. A food bottle that has a lot of food dropping inside the bucket! Get the whole idea from the link below. youtube
Conclusion:
A safe and germs free home is everyone's priority! Clearly, no one likes to open a closet and see a rat family living in there like an uninvited guest! Control the rat population inside your house by either limiting it to one place or taking it outside in foolproof and humane homemade mouse traps! We are certain that the above-mentioned DIY mouse trap tutorials can totally make that happen.