A good foundation for having a perfect home can be amplified by building an outhouse in it. If you have a house that's adjacent to woods, then you must build an outhouse. These 15 free outhouse plans can be your solution to saving thousands of dollars on in-house toilet plumbing and hiring the help for it! How to build an outhouse? You can easily build an outhouse with a storage shed or any other outdoor building materials. The unique outhouse designs below are everything you need whether you are planning to go off the grid or bring the ecologically responsible vibe sin your homes!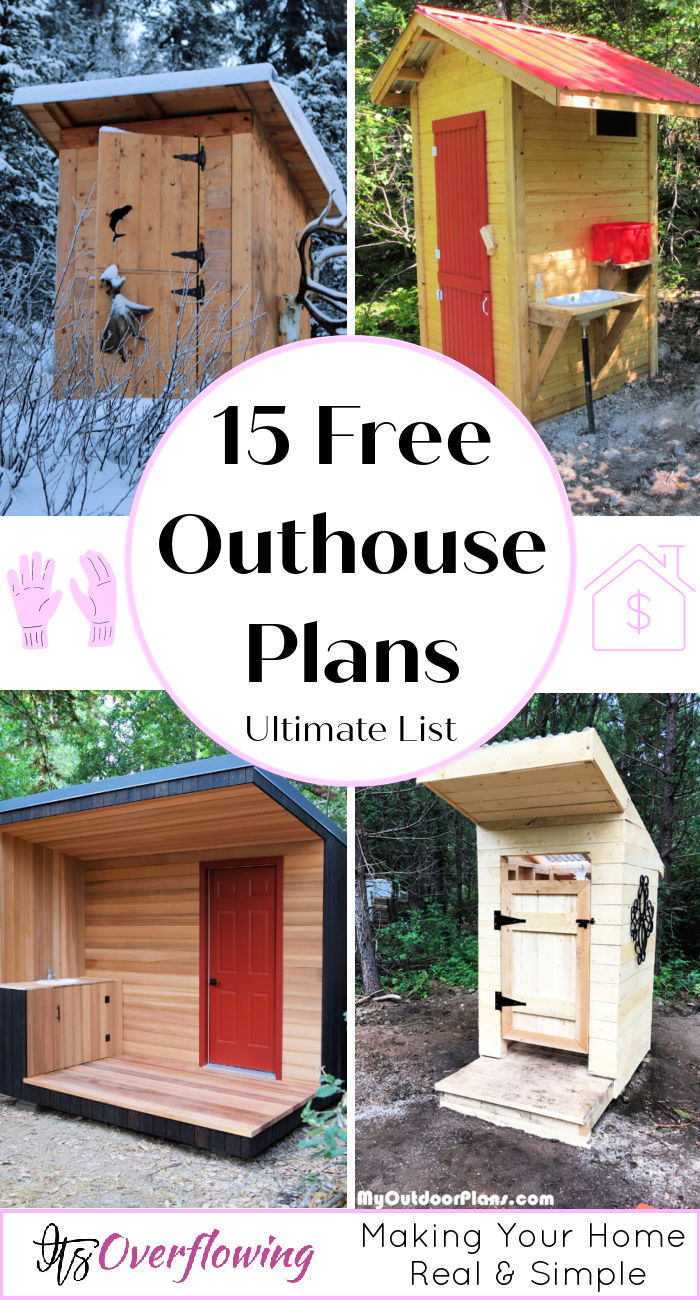 Not everybody needs an outhouse, but if you have open and free space or have a rural property with no running water, you can make Outhouse plans. We have rounded up below some useful and simple outhouse plans. Like a modern outhouse cabin, a wooden outhouse plan, or something so affordable in just 150 dollars, etc.. You can build these outhouse designs using scrap wood, pallets or simply putting your woodworking skills to use! Best part? Make these outhouses with a minimum budget! We bet these free outhouse plans are going to inspire you with their detailed guides and easy-to-build outhouse toilet plans. Get started.
1. Outhouse Plan for Cabin
Here is a complete plan on Outhouse for a cabin that can be used as a bathroom cabin. The directions here will guide you building an outhouse properly and in an old-fashioned way. Get your supplies like screws, speed square, hammer, jigsaw, level, and groove boards to start off. ana white
2. Outhouse with Scrap Wood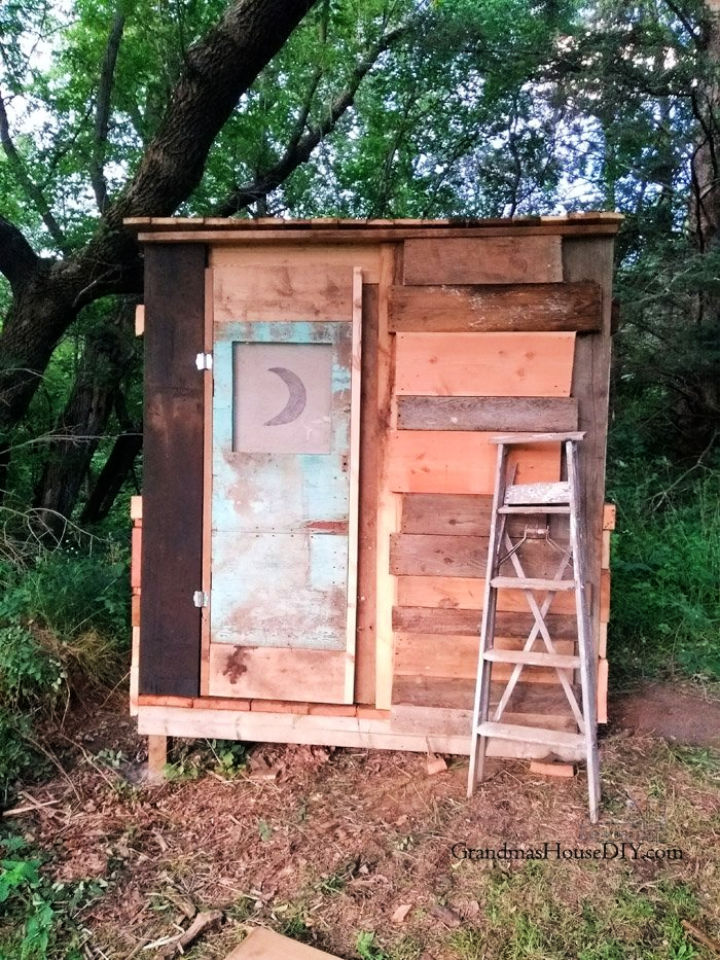 Got any spare space in your backyard? Here is a plan to utilize this space for building an outhouse and get your job done in trouble freely in a day. Plus, in about 30 dollars of purchases, you can get this extra bathroom done for emergencies. Go get the supplies and get started. grandmasho
3. Modern DIY Outhouse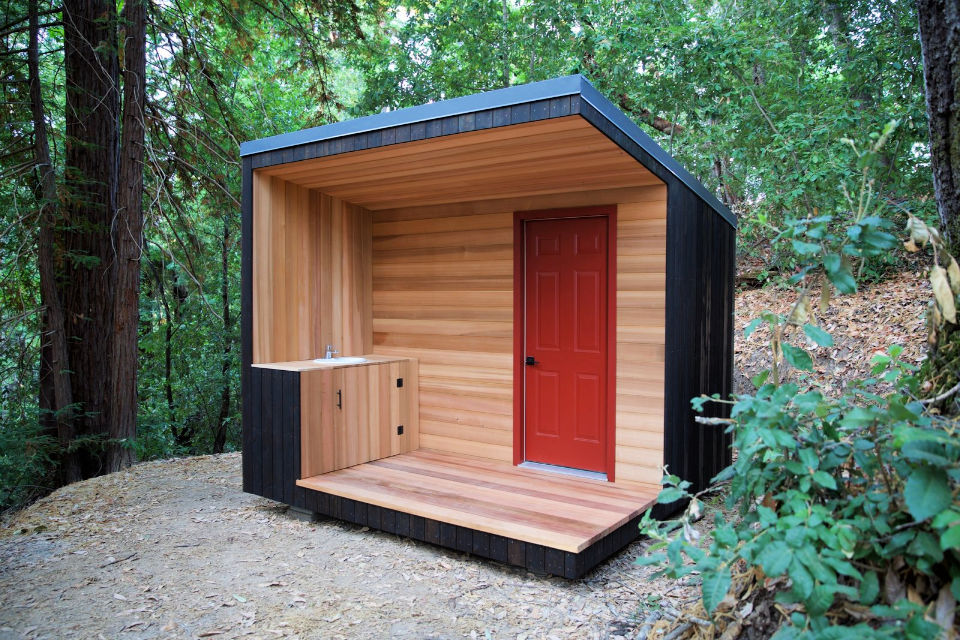 Get the tips and tricks here on building your own modern Outhouse that can be of great help. It'll turn out pretty gorgeous and clean, more like something you will see on a highway. The details and the contemporary appeal will totally set your heart on it. Walkthrough the steps to accomplish it perfectly! dwell
4. How to Build an Outhouse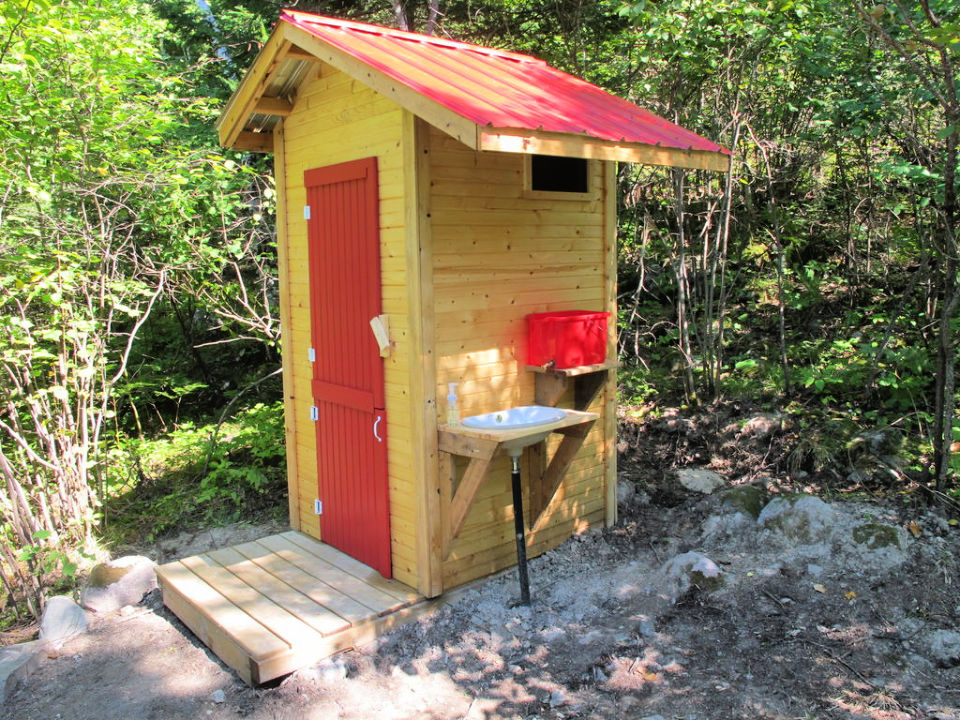 Building an outhouse is not at all a difficult job to hire labor for. You can do that all by yourself in a day. Cut out the labor expenses as the building process is quite simple. Follow along with the steps and construct a fine-looking outhouse for the strangers you don't want to let in. instructables
5. Outhouse Under $150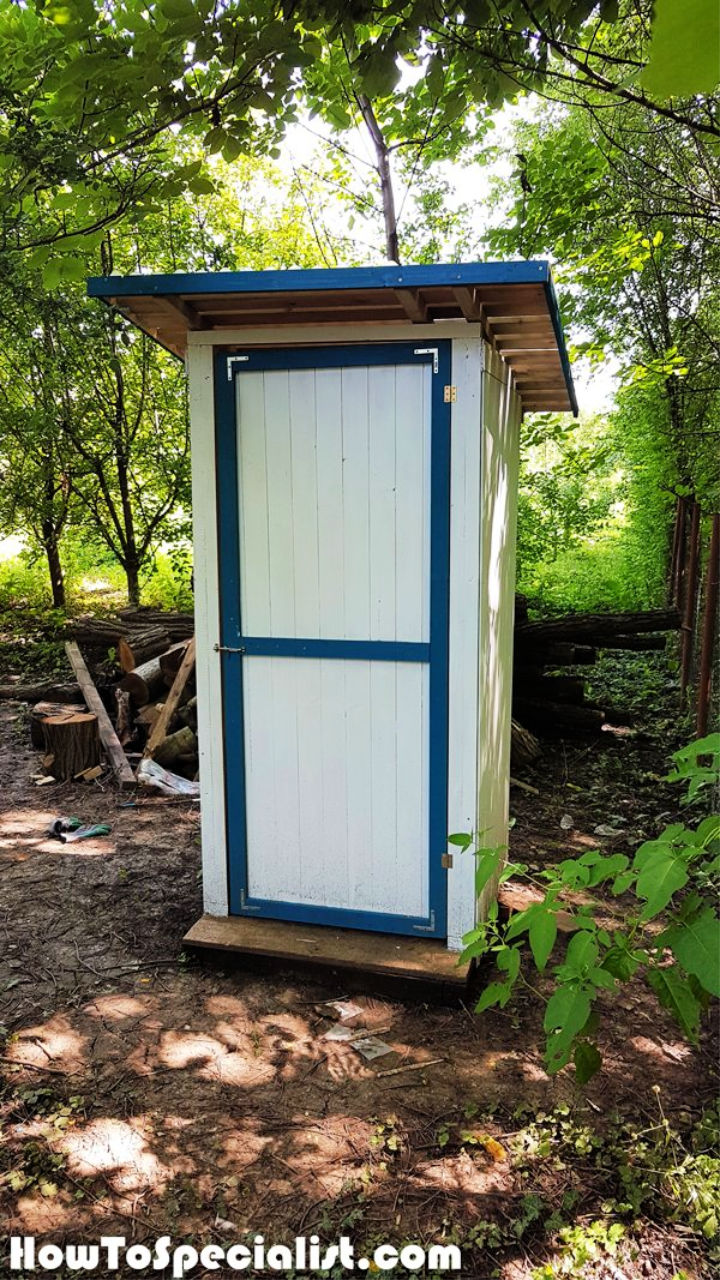 Apparently, you will find building outhouse an intimidating project to do it all by yourself. But, yeah, you can construct it all alone and just under $150. It's a convenient way to provide a restroom for strange people or when you have a lot of people in the home. Enlist the supplies, get them a start off by following the plans, and must take care of outhouse dimensions. howtospecialist
6. Wooden Outhouse Plan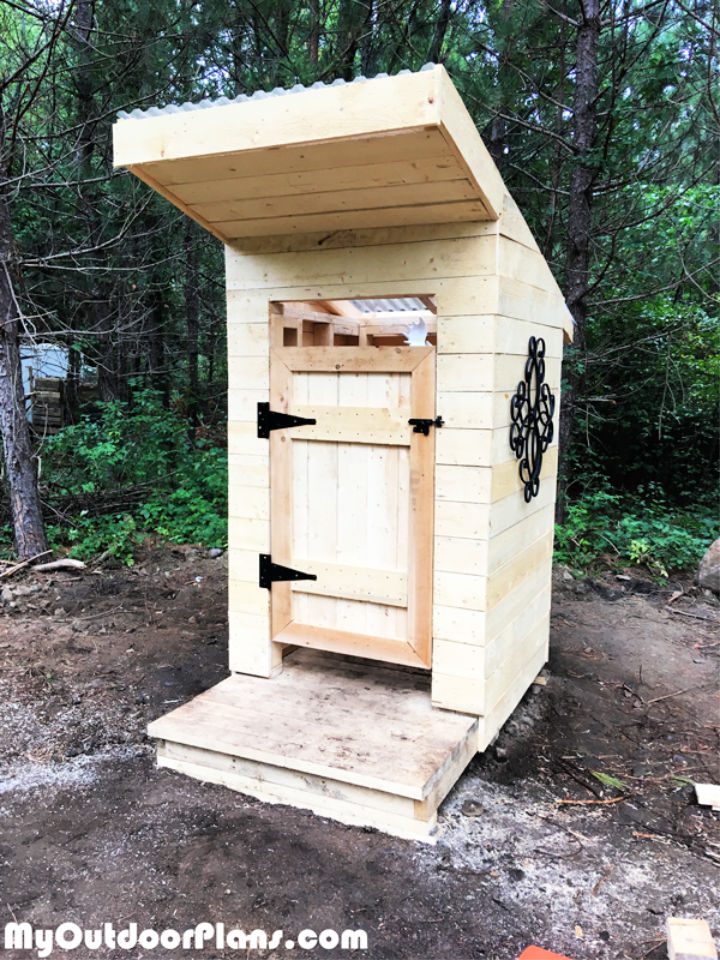 DO you live around the woods? It can be a nice gesture to build an Outhouse in the woods so that anyone can use it and relieve in privacy. Here is a simple method of constructing it up with supplies such as lumbers, screws, stain, nails, hammer, framing square, miter saw, and a sander. myoutdoorplans
7. Plywood Outhouse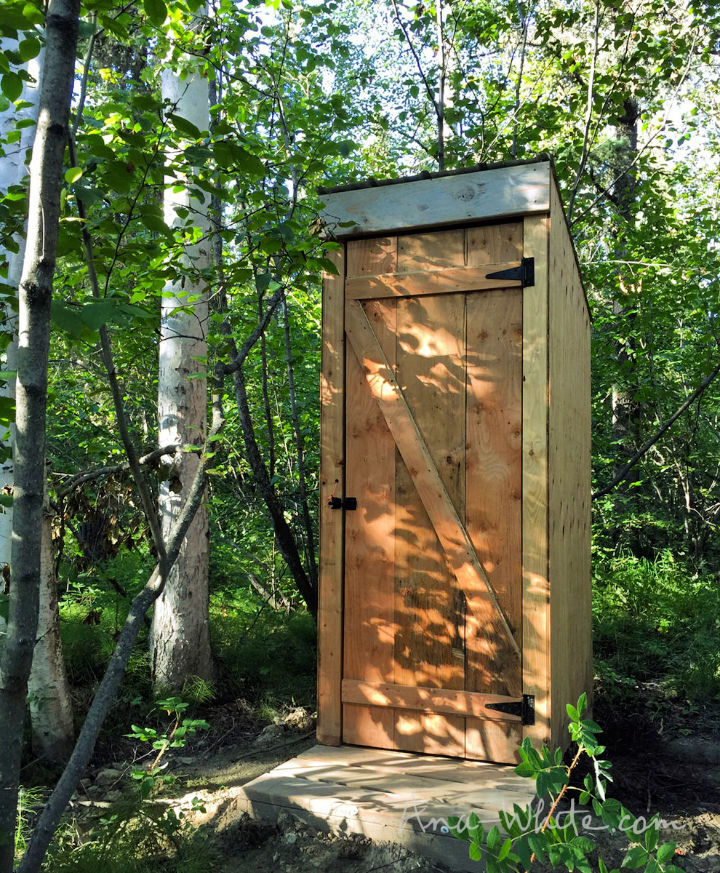 Compared to building an entire bathroom by following the codes and structural laws, Outhouse is less expensive to install. The plan here is too easy as it uses one sheet for the roof and the plywood for the sides. Check-out the complete plan here along with the supplies and cut list. ana white
8. World's Nicest Outhouse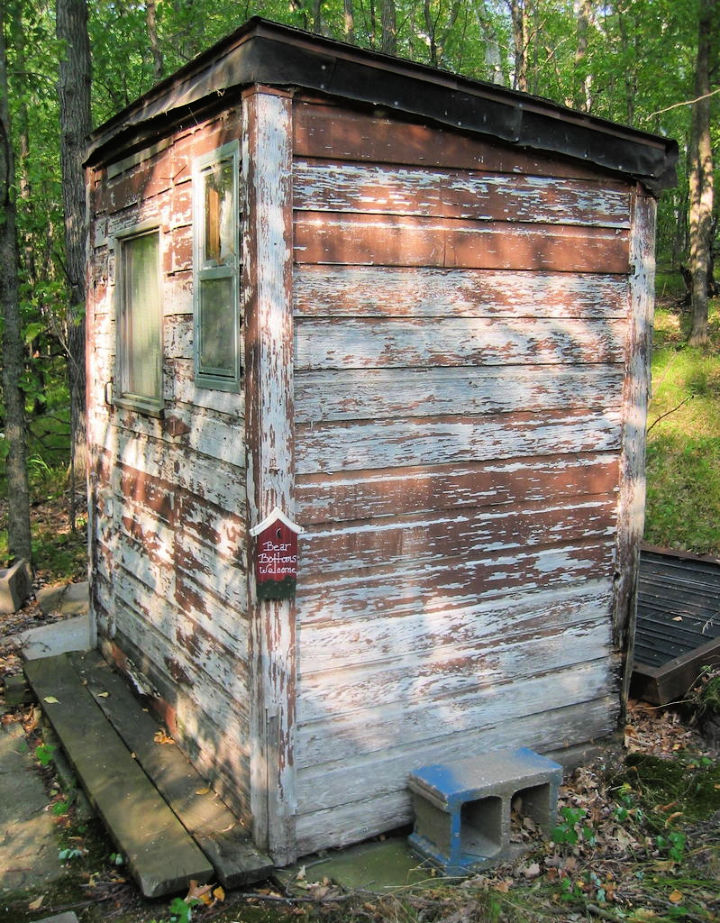 Outhouses are typically easy to assemble, even with your beginner's skill. This plan will teach you how you can construct it, organize the sanitary-wares, and work on the interior to make it the world's nicest outhouse. Use it either for your own family or for anyone wandering around the woods. instructables
9. Sawdust Compost Outhouse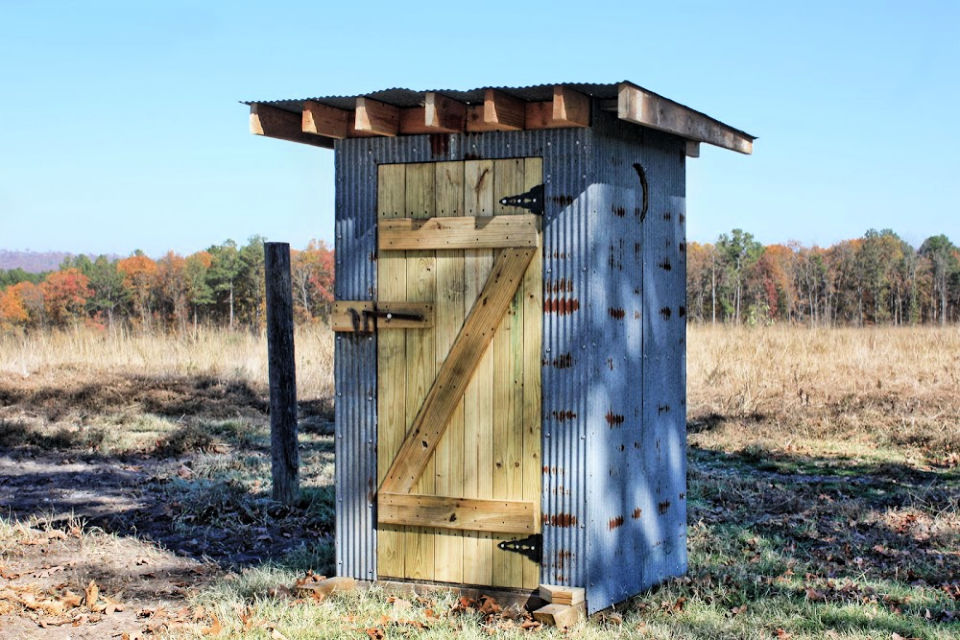 Having outhouses in woods or parks is certainly a clean step towards environment. Because of Outhouse, waste can be disposed of in a sanitary manner. The best part is they can be easily removed. DIY this sawdust compost outhouse by following the directions and using your intermediate skills. weride maga
10. Make an Outhouse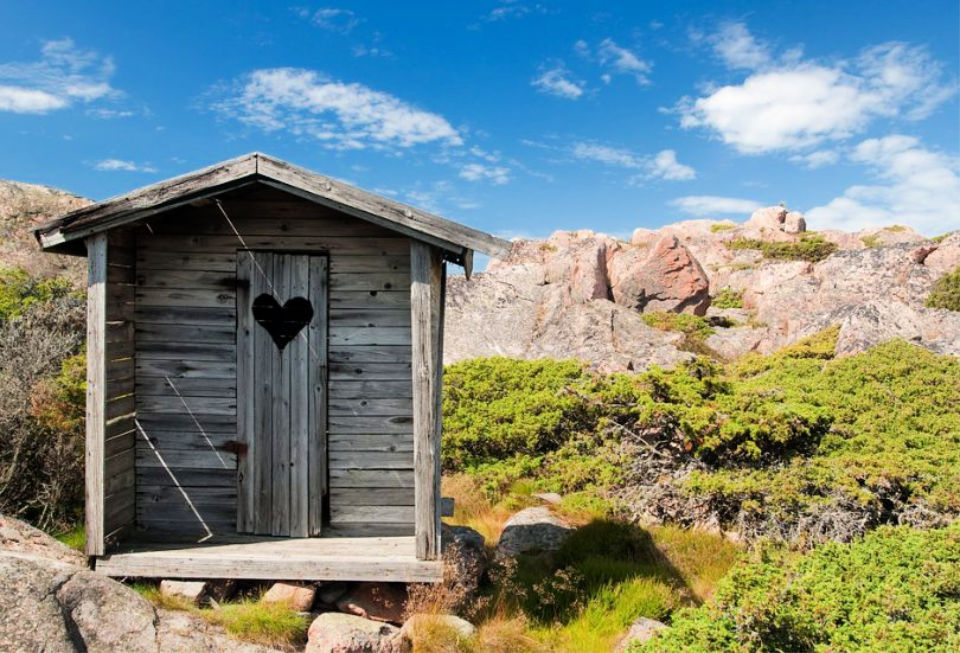 Outhouses are definitely useful and beneficial. They are a safe option especially when you are hosting lots of guests So, if you are living off the grid, live in style, and maintain hygiene. Grab the supplies such as lumber, jigsaw, speed square, screws, hammer, tape measure, and drill machine. survival mastery
11. Modern Outhouse On A Budget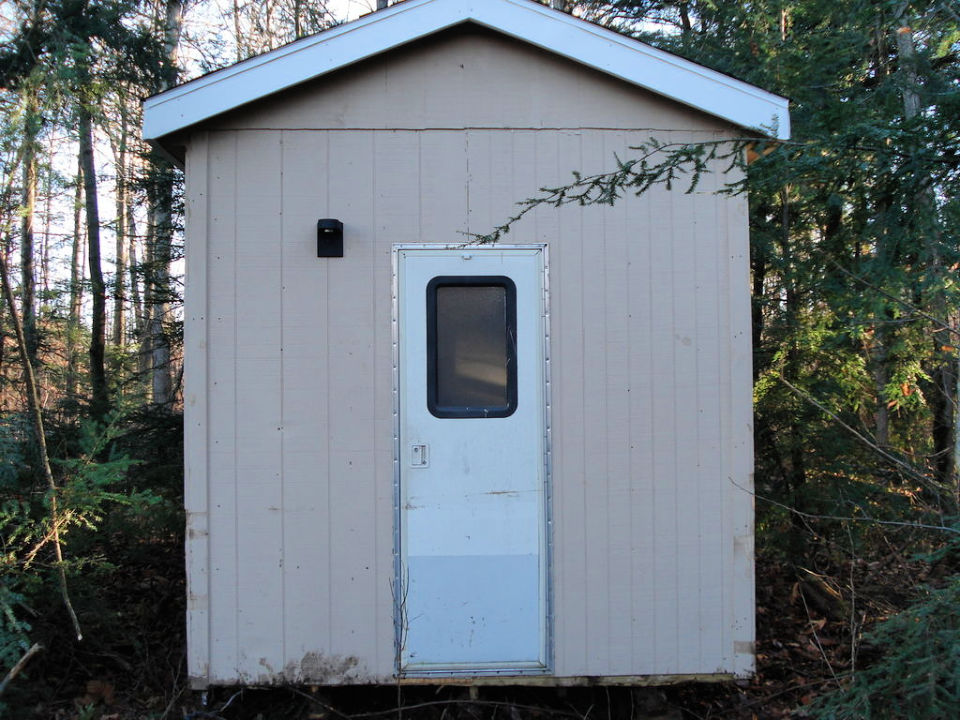 If you want to live off the grid, you must have an outhouse that will make everything look much more better. It will provide you with privacy and of course more cleanliness. Enjoy some moments of peace in this luxurious Outhouse. Check out the outhouse toilet building process in an incredible low-budget, here. instructables
12. Outhouse Using Pallet Wood
This Outhouse can be made out of pallet wood, and it will turn out very fancy and handy. It is fully functional and will cost you so less. Moreover, it will be easy to install and assemble. This video tutorial here will help you get an outhouse up and going in no time flat. youtube
13. Building an Outhouse Off the Grid
This plan will lead you to how you can make an outhouse that totally resembles a birdhouse with rustic features. This bluebird house is made out of 6 pieces of cedarwood along with a covered roof. The tutorial includes the complete steps on building it's front and side elevation here.
14. DIY Outhouse Plan
You will enjoy building this DIY Outhouse exploring through this plan. It will turn out so great and super functional. Perfect for emergency bathroom needs. Build it with supplies such as pocket hole screws, plywood, tape measure, speed square, hammer, drill, Kreg jig, circular saw, and level.
15. Unique Outhouse Design
An outhouse plan can certainly be one great addition to any rustic home. This video tutorial is an excellent place to start learning about how to build a unique outhouse design that will stand out from your home. You just need to invest a minimal amount of money, time, and effort, and your Outhouse is ready to use.
Conclusion
With these free outhouse plans, you can be doing a lot of good for yourself or even anyone else who decides to wander around the woods. Choose a plan that best fits your requirements and falls under your budget as well. These modern outhouse plans are not only affordable but can also be built with ease and bring out perfection in no time. Thanks, us later! Especially if you are planning to live on the grid, live with the comfort of a perfect and privacy ensured outhouse around.