Running out the windshield washer fluid means that you are putting the life in danger as you can't drive well with your car windshield covered with snow, bugs, or splashed mud. But cleaning the windshield can be a big pain when you have not a great windshield washer fluid. So, you just no need to buy a commercial windshield washer fluid as it may come with the toxic additives like methanol, and it can be super unhealthy for the environments too. So, go with these 15 best DIY homemade windshield washer fluid that you can make simply with the kitchen ingredients and with the items you often have in-home.
Moreover, these DIY windshield washer fluid recipes involve making both summer and winter special windshield washer fluids that may come with a little change in the ingredients. By adding alcohol to windshield washer fluid a little extra will prevent it from freezing in winter.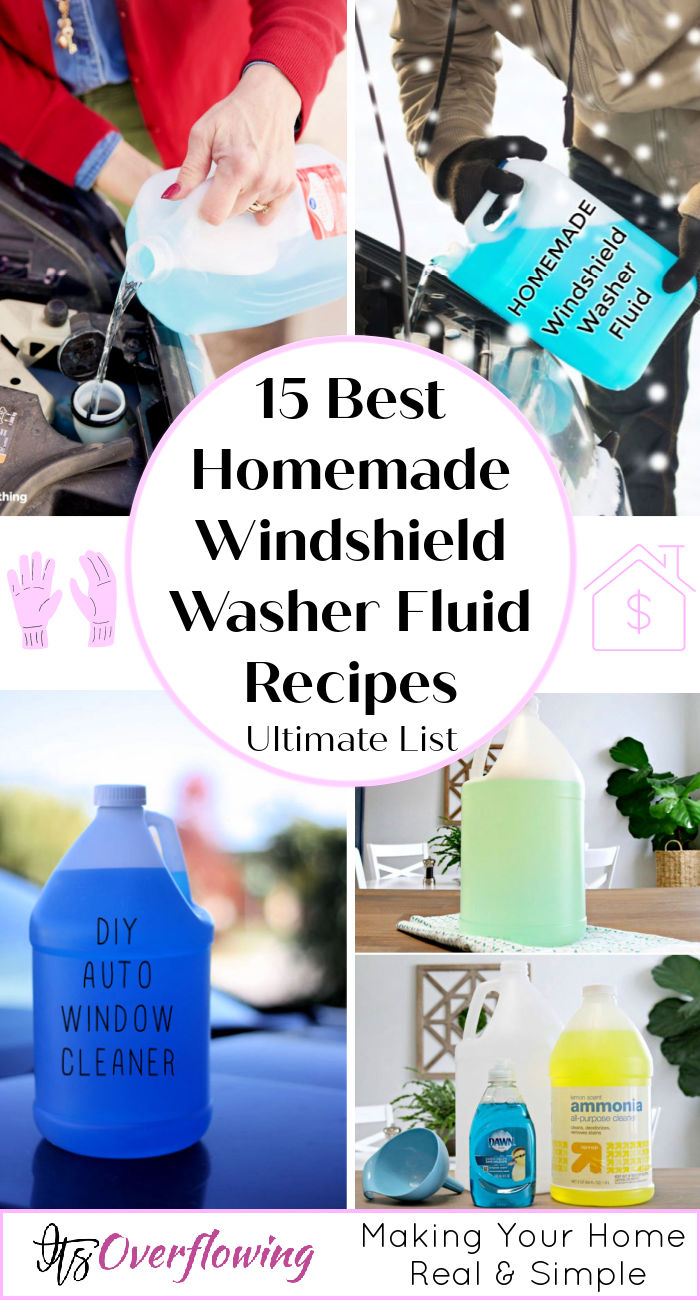 A homemade windshield wiper fluid will instantly help to remove the snow and bird poop and bugs from your windshields. Get here the free recipes to make a special wiper fluid that will be a great rain repellent too. Maybe you are new to using this liquid. You will get the guides too about how to refill it nicely. Make this car wipe fluid using simple water and vinegar and head over to rubbing alcohol, dish liquid, or cleaning vinegar to make a more appropriate one. Browse the entire collection of these Homemade Windshield Washer Fluids to see a lot more interesting recipes for easy car cleaning in both winter and summer season.
1. Homemade Windshield Washer Fluid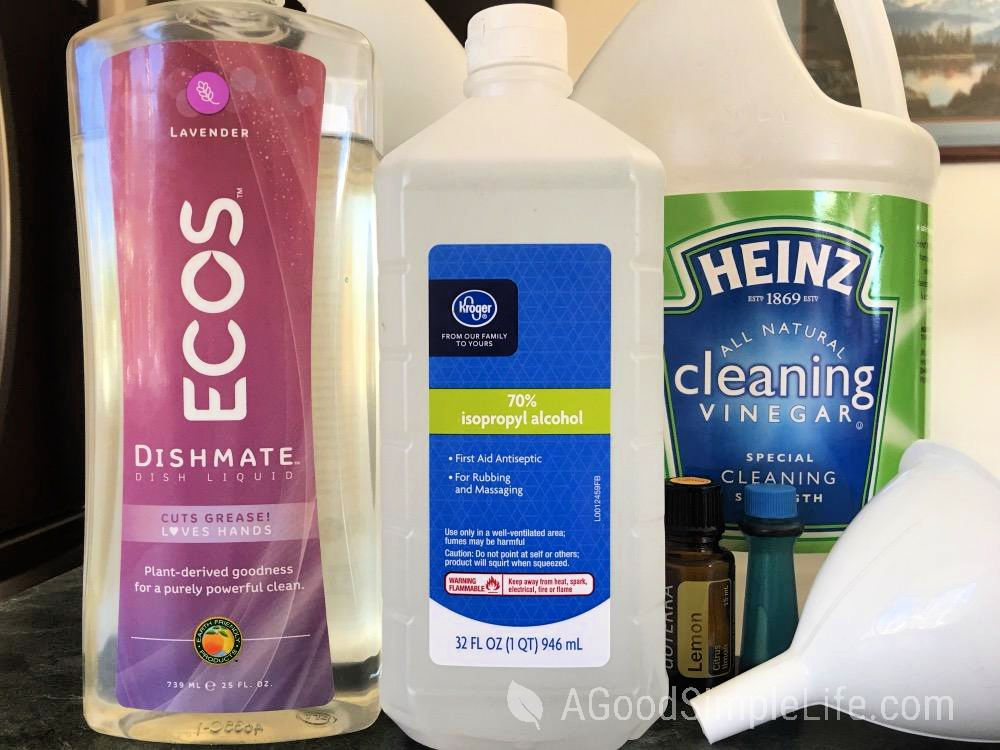 Get the free recipe to make your own windshield washer fluid that is a great water repellent too. It will be earth-friendly and can be made with homemade ingredients. It will be easy on the wallet and will be super easy to make too. Here you need the dishmate dish liquid, isopropyl alcohol, and cleaning vinegar to make this windshield washer fluid. Details here agoodsimplelife
2. 3 Ingredients Windshield Washer Fluid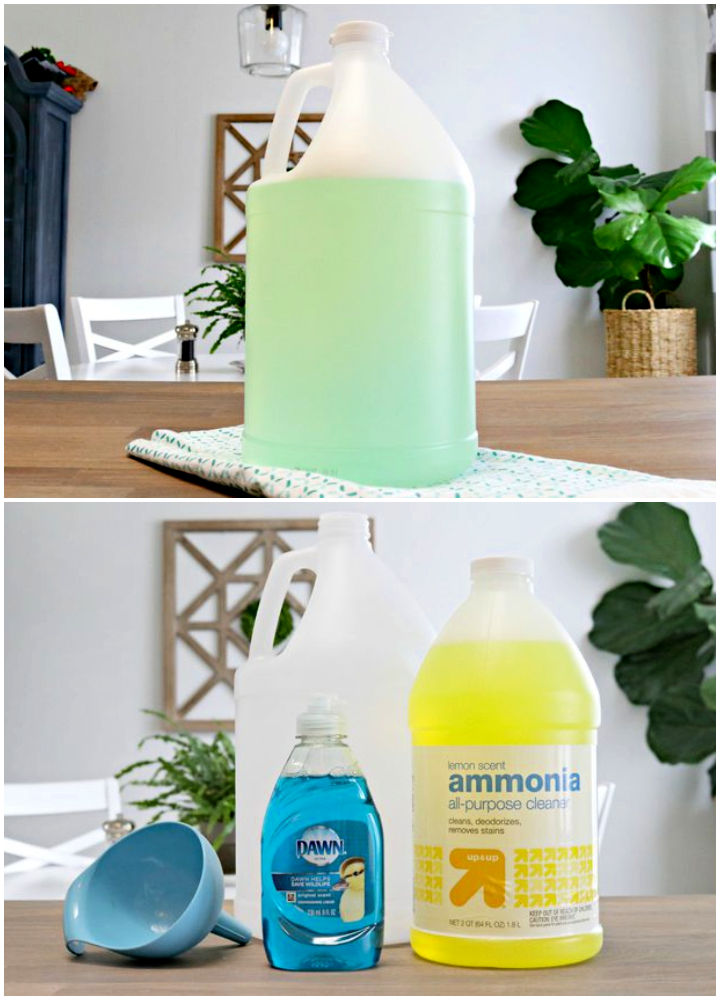 Say bye to toxic windshield washer fluid and go natural by making this 3-ingredient windshield washer fluid will help keep your environments hygienic. Here you need ammonia, dish liquid, and water to make this homemade washer fluid. Mix the ingredients in a large jug and then save in any bottle using a funnel. The best fluid that every driver should keep in possession. Details here mom4real
3. Make Windshield Washer Fluid at Home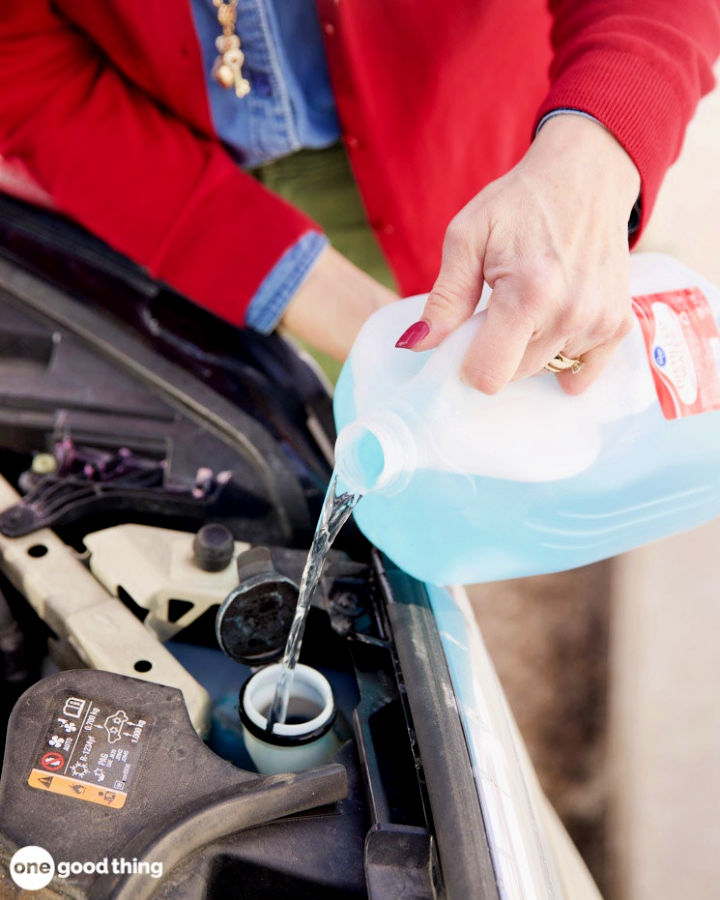 Running out of the windshield washer fluid? It can create a big problem when you need to wash your car windshields splashed by mud or having ice or snow forming on it. You should skip buying this very needed car accessory as you can make it at home. Here you need a gallon distilled water, dawn dish soap, and rubbing alcohol to make this windshield washer fluid will make a great gift to a driver. Details here onegoodthing
4. Natural Windshield Washer Fluid Recipe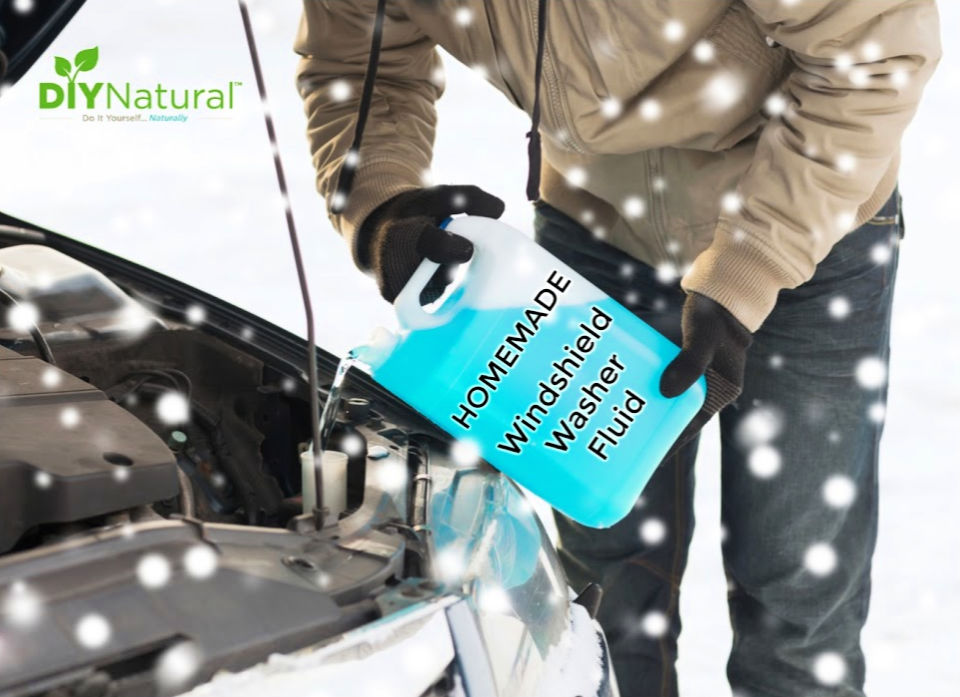 Having not windshield washer fluid? So, you have not a safe way to clean your car. It helps in removing the mud, bird bathrooms, and ice forming easily from the windshield. So, if you are running out of this life-saving fluid, then consider making it at home without getting expensive. You need the Castile liquid soap, isopropyl rubbing alcohol, and blue food coloring. Mix all the ingredients in a gallon jug to save you supply nicely. Details here diynatural
5. DIY Windshield Washer Fluid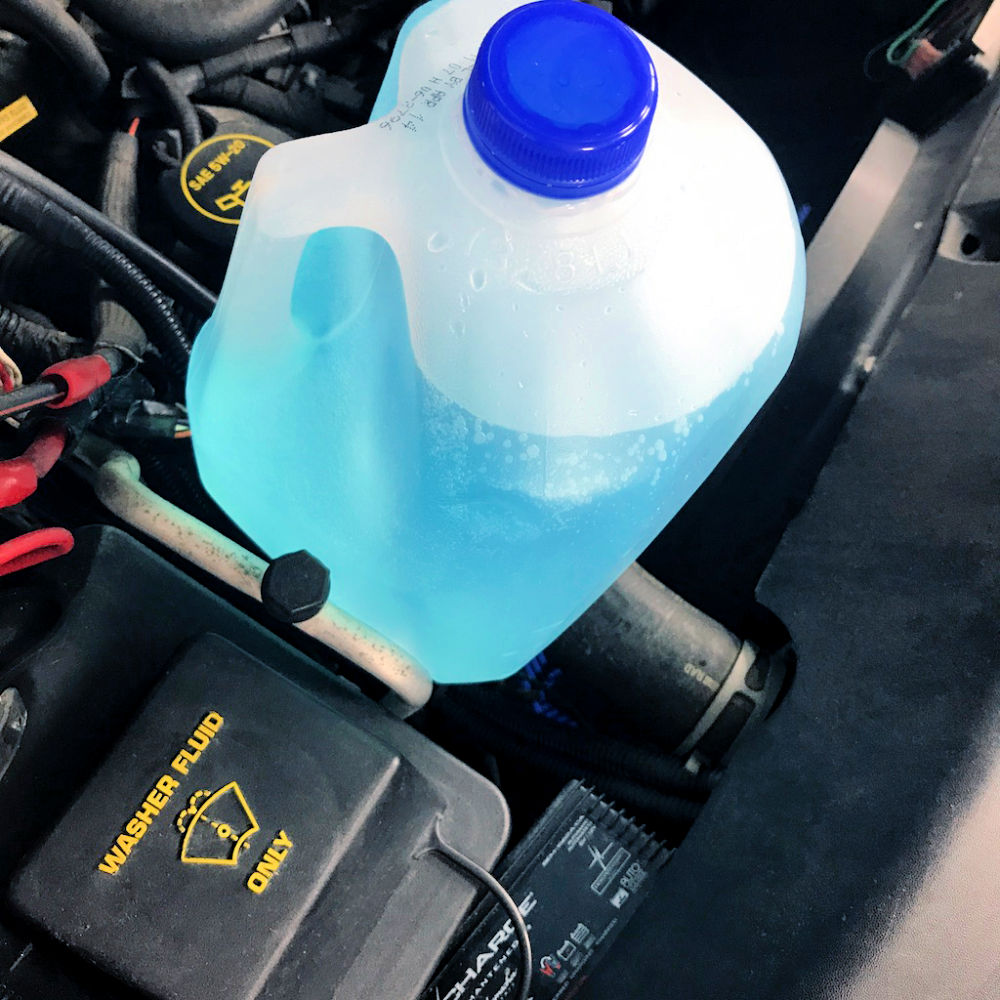 The commercial version of the windshield washer fluids can be poisonous and toxic. So, why not make yourself the non-toxic ones at home using the ingredients that you mostly have in-home. Check out here a great 2 ingredient windshield washer fluid recipe that is sure to be loved by all drivers. Just mix the liquid glass cleaner with water and mix this solution in a gallon jug. This is something crucial to have in the car. Details here chrisduke
6. Homemade Windshield Washer Fluids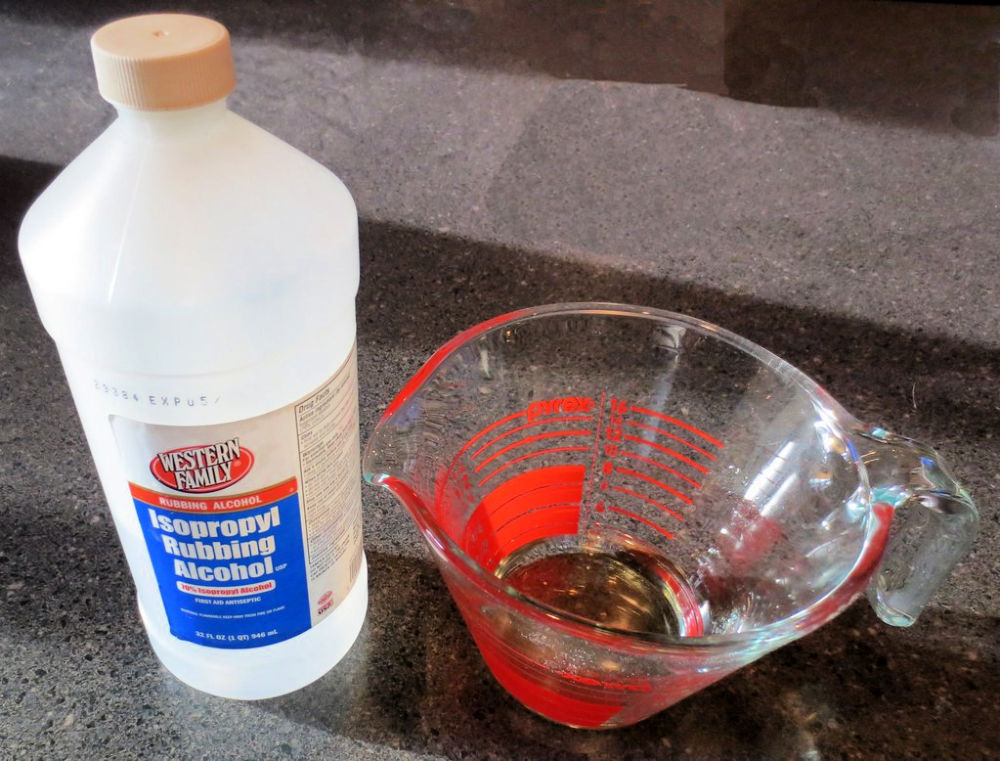 Are you running out of windshield washer fluid in your vehicle washer reservoir? Then time to make it home so you can refill it. Making it at home will save lots of your costs, and it will be non-toxic too. This one with an Epsom salt additive and is to make with isopropyl alcohol, liquid dishwashing soap, and water. It will be super easy to mix all the ingredients that you can fill in a gallon jug. Details here myusefulideas
7. Easy DIY Windshield Wiper Fluid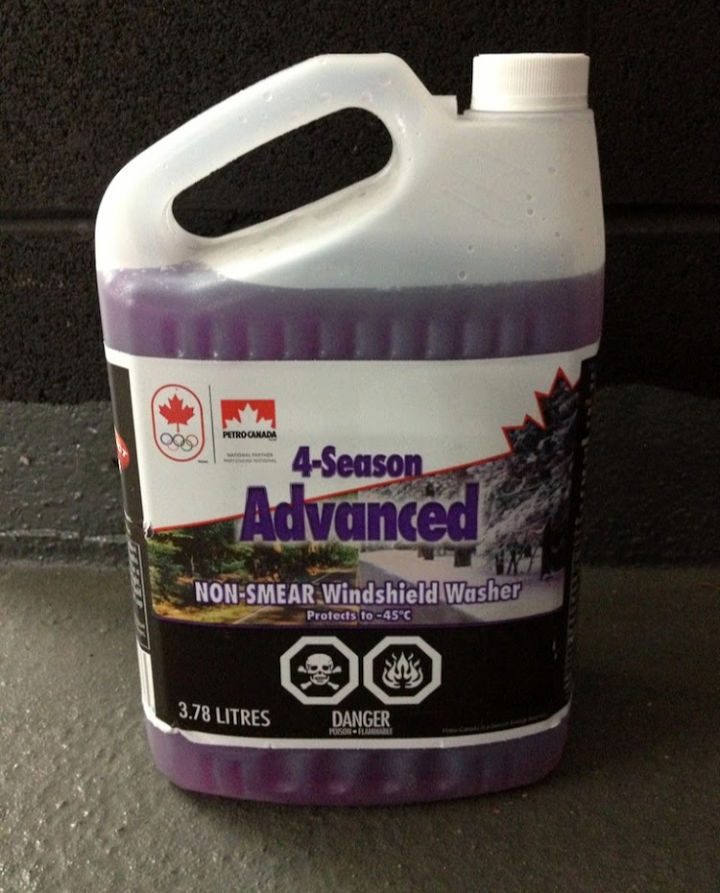 If the windshield wiper fluid is finished in your car and you want to refill it without a car mechanic, then get the step-by-step instructions from here. Plus, you will get the free recipe here also to make the inexpensive, well working, and non-toxic version of this windshield washer fluid. Time to make the budget-friendly and environment-friendly wiper fluid at home super quickly. Details here 6speedonline
8. Homemade Window Washer Fluid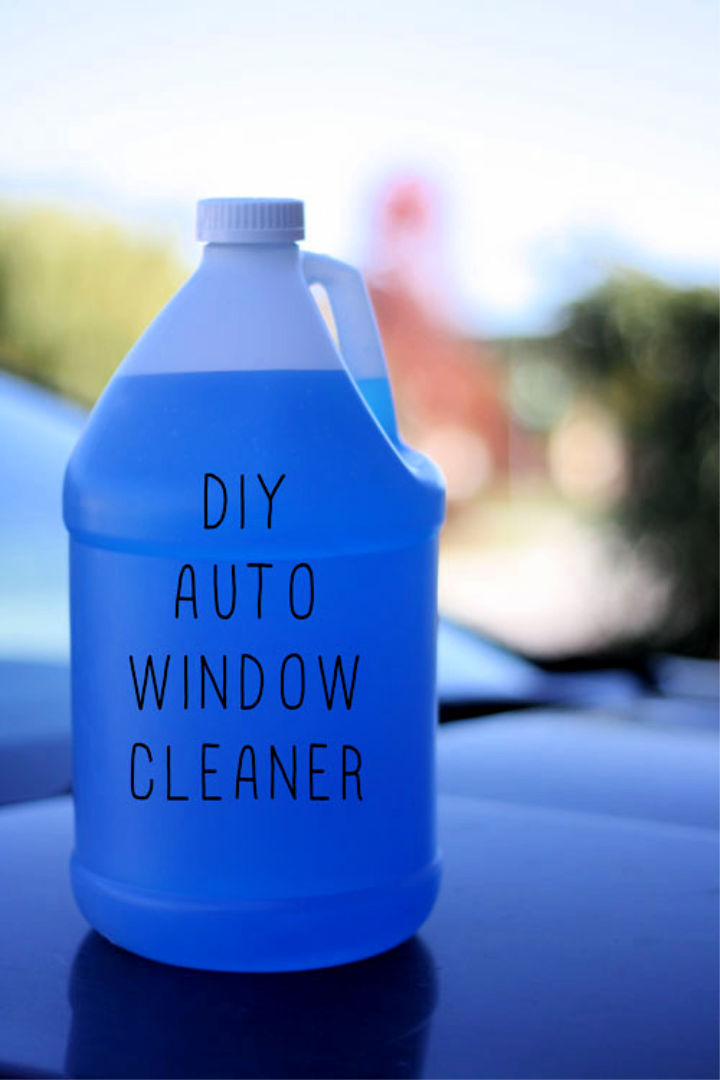 Willing to make the car washer fluid at home for your vehicle reservoir? Then get here the budget-friendly homemade window washer fluid hack to save your money and make one for yourself to have cleaned windows all the time. Just mix the window cleaner, TB dish soap, distilled water, and a gallon jug to make this homemade washer fluid. This windshield washer fluid will be non-toxic and will work up super quickly for sure. Details here happymoneysaver
9. Windshield Washer Fluid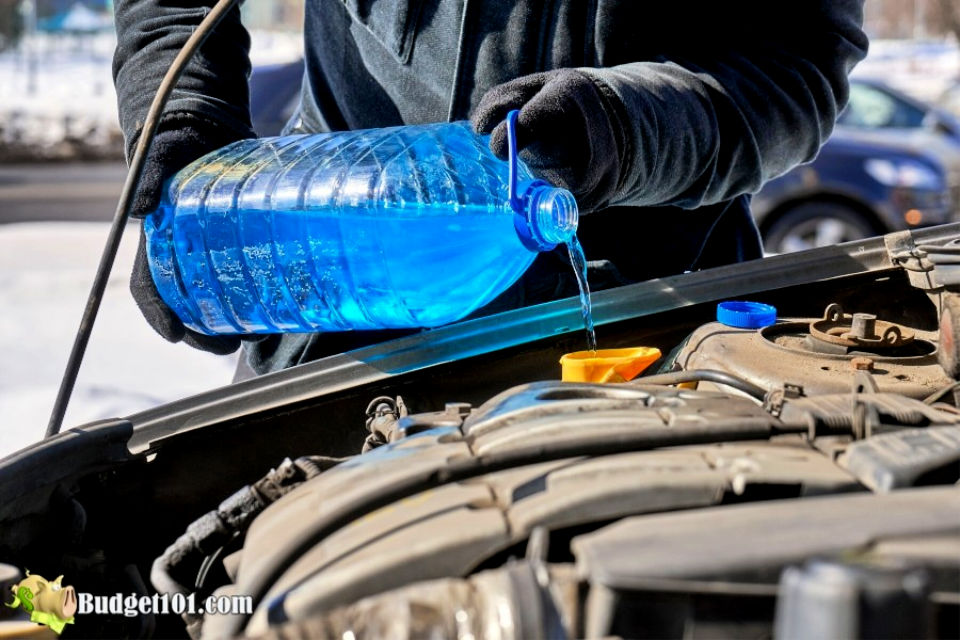 Get inspired by this another great windshield washer fluid that is quite something quick to make. Here you need castile soap, ammonia, and food coloring to make this windshield washer fluid. It will be non-toxic and will help in the easy cleaning of windshields. You can easily save this wiper fluid in a container or jug, and it will simply cost you next to nothing. One of the best windshield washer fluid project to do at home. Details here budget101
10. Inexpensive Windshield Washer Fluid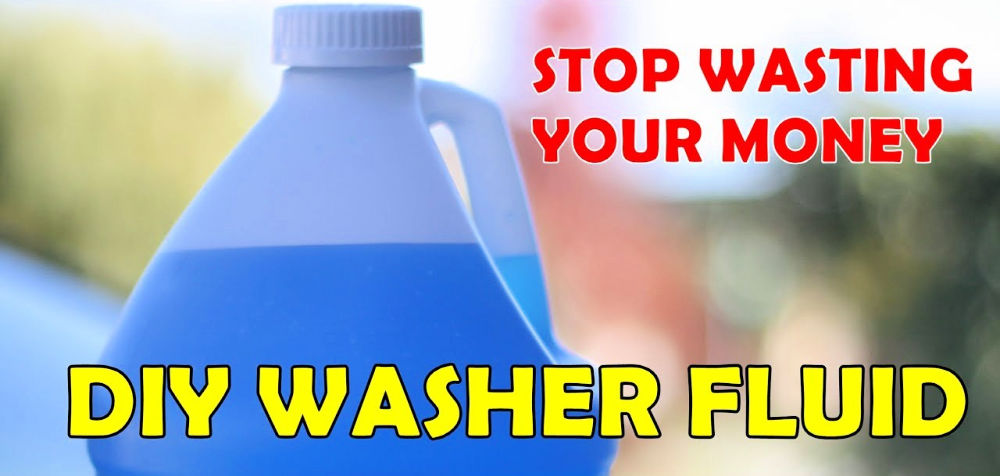 The commercial versions of windshield washer fluids come with methanol that is a poisonous additive and also makes the environments unhealthy. So, why not make the non-toxic wiper liquids for your cars at home using the ingredients you have already have at home. Just mix together the water, vinegar, and dawn blue to make this wiper liquid. It will make a sweet handmade gift to any friends or driver living nearby. Details here youtube
11. Make Your Own Windshield Washer Fluid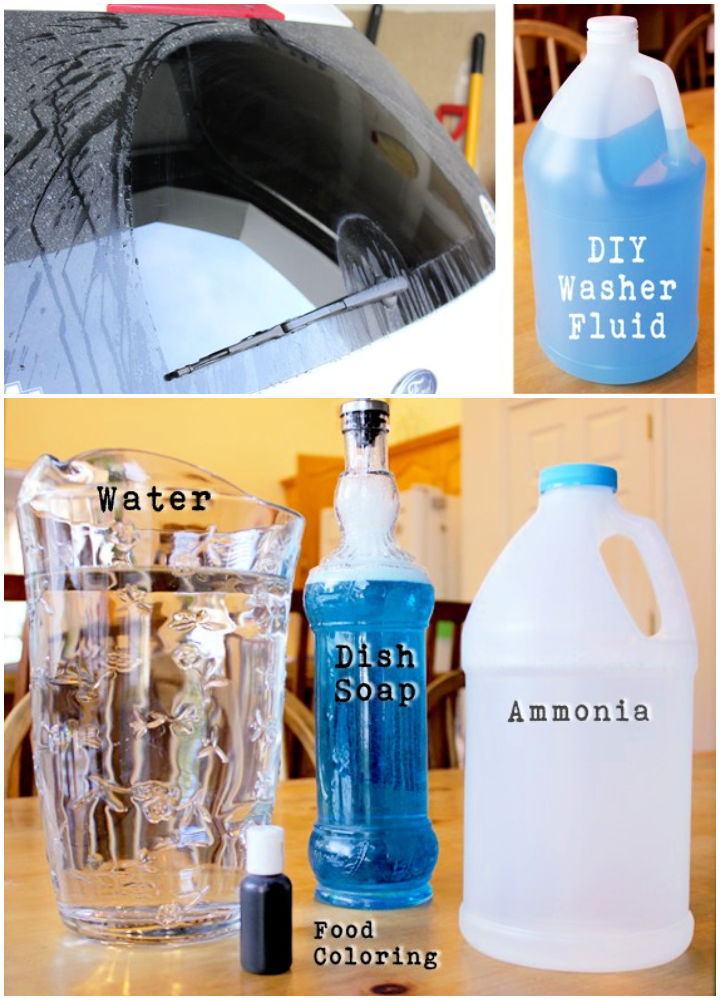 Give yourself a big helping hand in cleaning the windshields splashed with snow and covered with snow or ice using this homemade windshield washer fluid. Mix together the simple ingredients and get this wiper fluid made that you can easily fill in the vehicle reservoir. Get this fluid ready by mixing the water, ammonia, and dish soap. The best gift to give to a car owner. Add a few drops of food coloring for a nice color. Details here brainperks4u
12. Making a Windshield Washer Fluid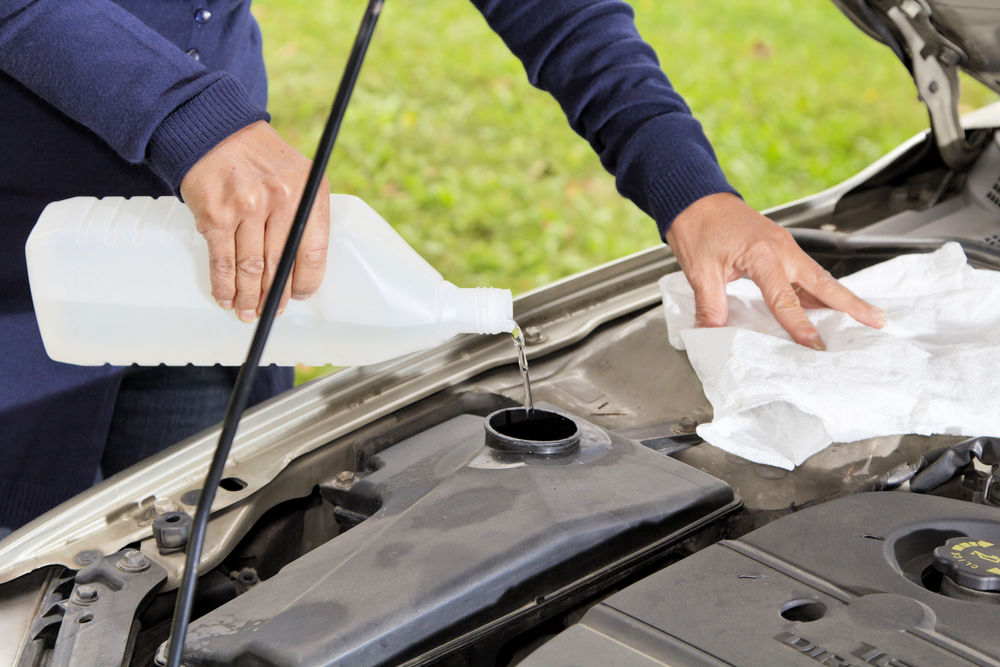 There are lots of different ways to make the environment-friendly windshield washer fluids at home, and here is another one. The recipe involves using no methanol and will be ready instantly. You can make this wiper liquid for easy cleaning of mud or snow-covered windshields, using vinegar, water, and liquid dish detergent. It will cost you much less than the commercial wiper fluids that often come with dangerous additives. Details here entitymag
13. Winter Windshield Washer Fluid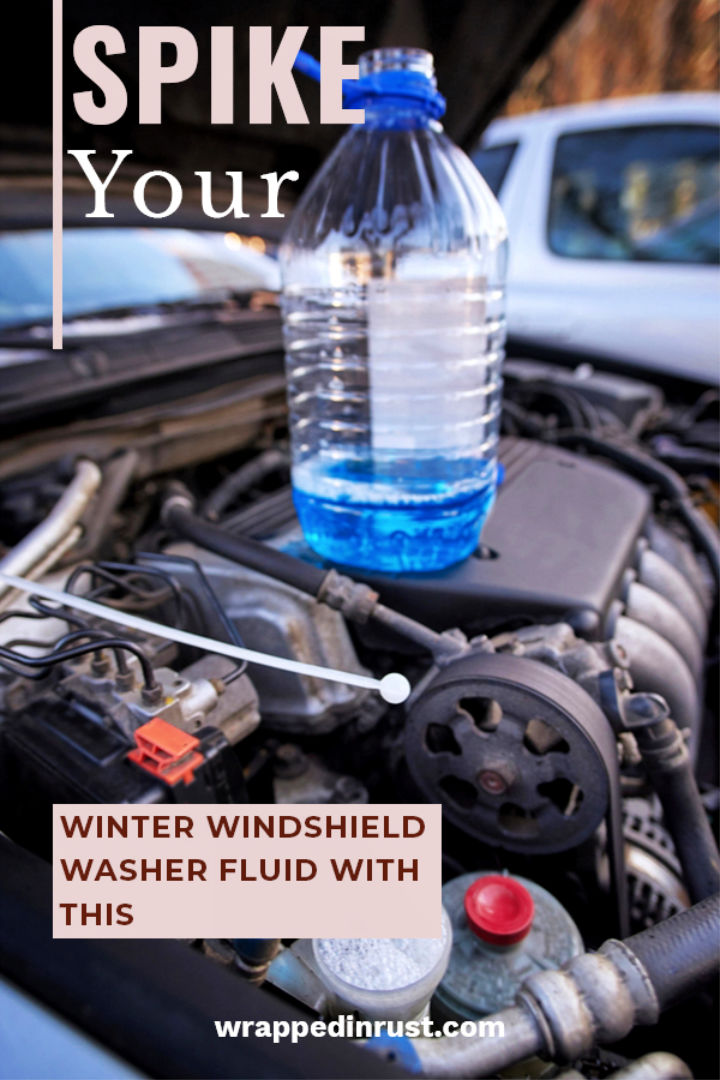 Here you will get the free recipes for both winter and summer windshield washer fluids. Make this winter special windshield washer fluid at home quickly using the distilled water, white vinegar, vodka or rubbing alcohol and a gallon jug. The ingredients are super easy to find and mix together. It will magically defrost the frozen windshields that can be challenging in any other way you decide. Details here wrappedinrust
14. DIY Gen 4 Windshield Washer Fluid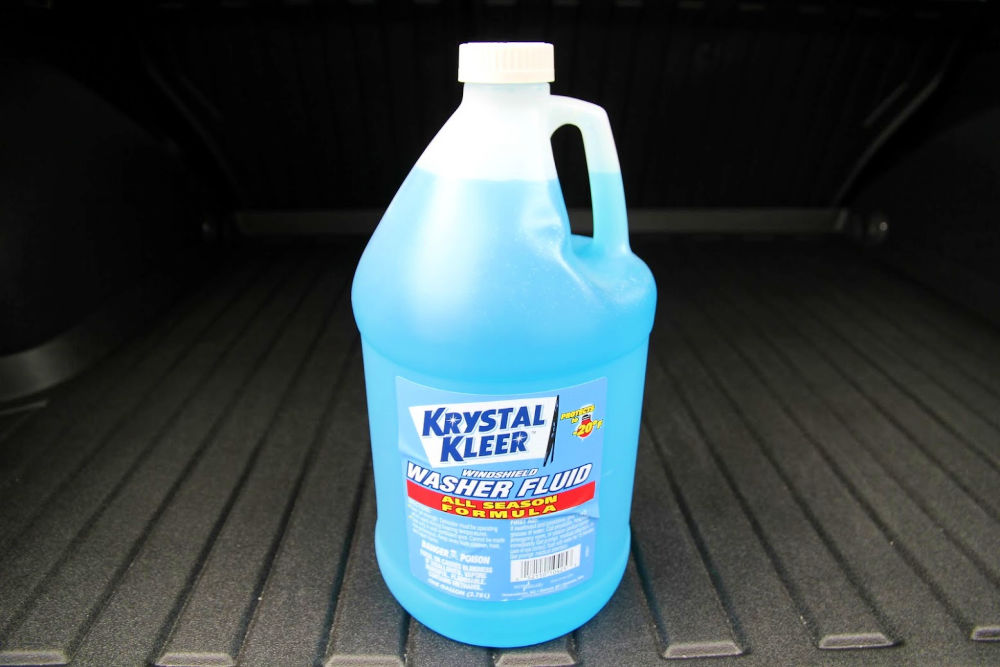 It may be a little tricky for many of us to refill the windshield washer fluid in the vehicle reservoir. Get the instructions here to make it super easy. You will get the visual instructions to learn it fully. You can easily mix the water, vinegar, and liquid detergents to make a wiper washer liquid instantly that can be saved in a gallon jug for future vehicle refilling. Details here subaruoutback
15. Easy to Make Windshield Washer Fluid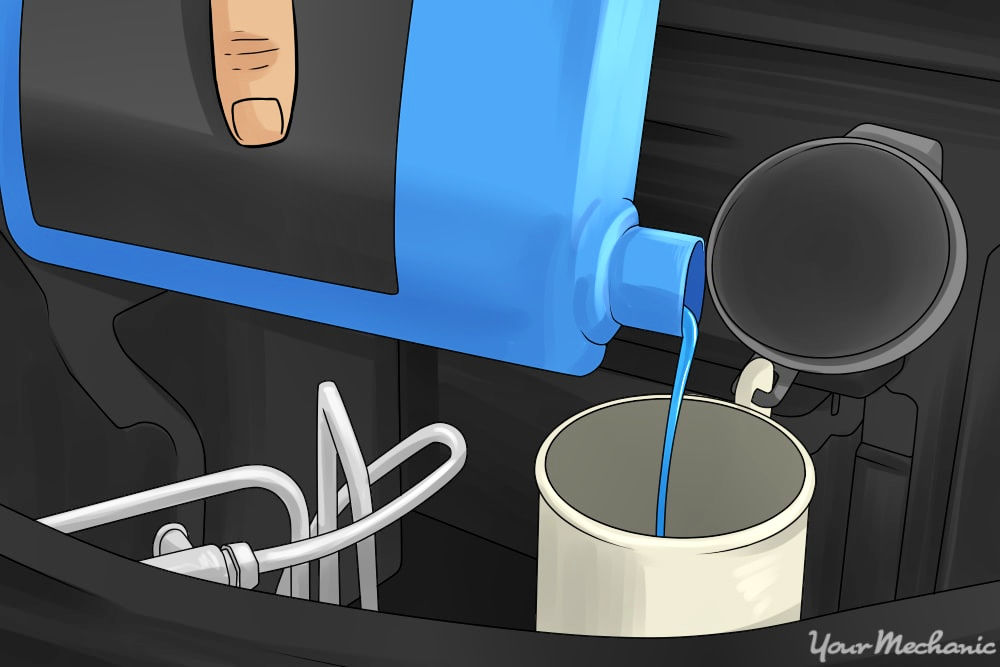 Here you will get the methods and recipes for both winter and summer windshield washer fluids. Mix up the window cleaner in distilled water, and the winter wiper fluid is just ready to do the vehicle cleaning magic. Just mix the white vinegar in the distilled water to make this windshield washer fluid for the summer season. Just try to save it in a large container and making it at home will help save a lot of money. Details here yourmechanic
Conclusion:
If you are often to use the commercial windshield washer fluids that often come with a poisonous additive, methanol, then you should head over to homemade wiper fluids for safety concerns.
Another plus point of choosing the self-made windshield washer fluids is that they are fairly inexpensive to make at home in comparison with the market bought windshield washer fluids. So, these DIY homemade windshield washer fluid recipes can tell you all the ways to make a summer and winter special wiper fluid at home using mostly the cheap and all-time available ingredients.