Freestanding tubs are great after a busy day at work, but leaking plumbing systems ruin your Calgon dream. There are home warranties that help with these issues and give homeowners discounts on plumbing repairs. It's just a matter of calling a home warranty company and setting it up. Free quotes for home warranties are easy to get, and it takes no time.
Appliances make cleaning, storing food, and washing dishes easy. If there's a sudden problem, the homeowner might have to spend a lot on repairs, maintenance, or new equipment. Through home warranty discounts, homeowners can cut the cost of these services in half. Check out which appliances and systems are covered.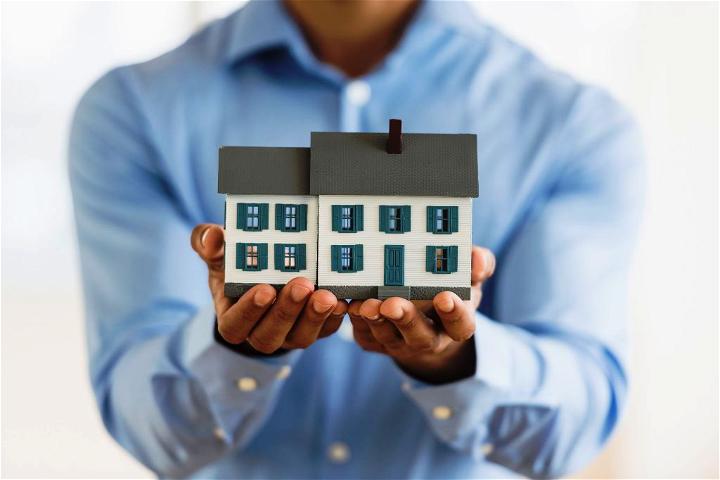 What Is a Home Warranty?
A home warranty covers appliances and major systems in the home. A home warranty protects appliances, electrical installations, and plumbing systems. The warranty company determines what coverage the homeowner gets and how much it costs. Find out more about warranties that cover home appliances from home warranty companies.
What Appliances Are Covered By a Home Warranty?
Home warranties cover many appliances in the house. These warranties cover water heaters, washers, dryers, refrigerators, freezers, and built-in microwaves. Trash compactors, built-in food centers, roof leaks, ceiling fans, and smoke detectors are all covered. There's additional protection for major installations and appliances with a home warranty. The owner gets double the protection with a home warranty along with the manufacturer's warranty.
How Is a Home Warranty Different From Homeowner's Insurance?
The homeowner's insurance covers the home if it's damaged. The owner won't get much coverage for appliances unless the policy offers true replacement value. Insurance policies only cover appliances if they get damaged during a fire or natural disaster.
Home warranties cover vital services like maintenance and repairs. It's not necessary to have a covered event to get service on appliances. If the appliance is included in the warranty, it's covered.
Understanding How Home Warranties Work?
When the homeowner needs appliance services, they call the home warranty company. A home warranty company contacts a service provider and gets a quote. They give a quote for services to the homeowner, and the warranty company sets up the appointment. If an appliance is faulty, the home warranty company provides an estimate for replacing it. With the home warranty, customers save more money and get discounts.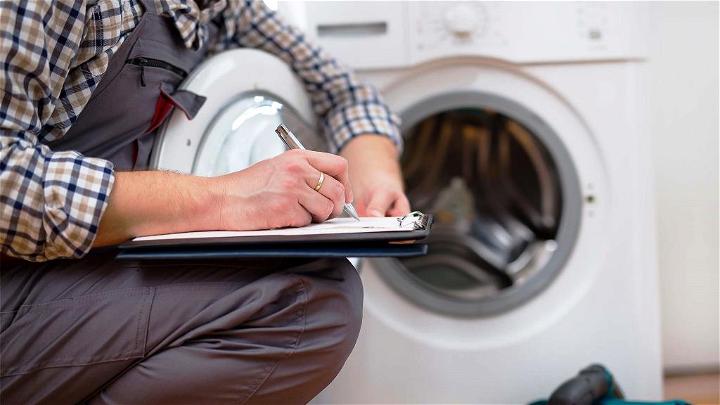 How Long Does the Coverage Last?
To give homeowners an extra month to pay their premiums, home warranties last 13 months. The homeowner loses home warranty coverage if they don't pay their premium. A reminder about the premium is sent after one year by the home warranty company. If the warranty was transferred from another homeowner, the coverage depends on when it started.
How Is the Cost Calculated?
A home warranty can cost between $175 and $300, depending on what you choose. Most warranty companies offer a basic package that helps homeowners control these costs. The cost goes up if the customer adds more appliances or systems. Home warranty companies let customers know what's included in each package. Home warranty items can be added or removed depending on how much the homeowner can afford. Warranty packages offer more coverage at a competitive price.
Can You Choose the Service Providers?
No, homeowners don't pick their own service providers. Service providers are preapproved by home warranty companies. For any service or appliance replacement, the homeowner must contact their home warranty company. The warranty won't cover customer-hired service providers.
To make sure customers get better service, home warranty companies screen all service providers. They choose companies with years of experience and a proven track record. The home warranty company won't hire a service provider if there are complaints. Every service provider has a contract with the home warranty company and has locked-in rates.
Can You Cover Other Structures on Your Property?
A home warranty can cover additional installations on the property. Home warranties cover swimming pools, outdoor kitchens, and pool houses that homeowners build. Instead of getting a separate warranty, the homeowner can add them to the warranty. A warranty company will give customers a quote for newly constructed buildings with electrical or plumbing systems.
The home warranty covers any installation connected to the electrical or plumbing systems. All other approved structures and home warranty packages that include these installations can be reviewed by the homeowner. A home warranty gives the homeowner more coverage and saves them money on repairs and replacements. Using a home warranty can save a homeowner more money than filing an insurance claim.
Can You Transfer the Warranty?
When a homeowner moves, they can transfer their home warranty. Depending on what appliances and systems are in the new house, homeowners can adjust home warranty coverage. Home warranty coverage starts as soon as the homeowner transfers it. In case there are any additional installations, the homeowner can add them to the warranty.
Homeowners who complete home improvements can get coverage for brand-new installations and discounts on electrical and plumbing services. Home warranty companies can give homeowners a free quote based on what they want. Service providers offer a guarantee for installation, repairs, and maintenance. The homeowner can save money with a home warranty and get the appliances or systems they want.
Can Homeowners Transfer the Home Warranty to A New Owner?
Yes, the homeowner can offer the home warranty to the buyer if they don't want to transfer it. There are some home buyers who prefer home warranties when they buy a house. Home warranty coverage depends on when the seller started it. They must provide information about the warranty coverage and how much the buyer pays to maintain the warranty.
Home warranties cover repairs, maintenance, and installation of plumbing and electrical systems. This warranty covers major appliances and saves homeowners money on necessary services. Repairs and replacements are cheaper, so homeowners can get them for less. Home warranty companies screen all service providers and offer homeowners high-quality repairs. Every year, customers pay a premium based on what they add. Contact a home warranty company to find out what appliances and systems they cover.