Gardening is a serene activity that helps to promote mental health. It has been noted that many wise men have found solace in gardening. This is because it allows them to connect with nature, and it also allows them to reflect on their lives. In addition, gardening can help to improve moods, reduce stress levels and promote relaxation.
When it comes to gardening, some tips can help you to care for your house plants. One of the most important things to remember is to water your plants regularly. In addition, you should also fertilize them and prune them as needed. You should also be sure to place your plants in a location where they will receive adequate sunlight. If you are unable to provide your plants with the necessary sunlight, you can use artificial light instead. Another important tip is to make sure that your plants are properly sized for the pot that they are in. If a plant is too large for its pot, it will not be able to receive enough water or nutrients, which can ultimately lead to its death.
Learning about potting, soil, types of germination and specific condition each plant requires may be tiring, but for those that feel happy when they see a plant recover or stemming new leaves, it is well worth the time and effort. Gardening is a wonderful hobby that can be extremely relaxing, and it also has a lot of benefits for your home. Not only does gardening make your home look nicer, but it can also help you save money on groceries. Here are 14 tips to help you get started with gardening today.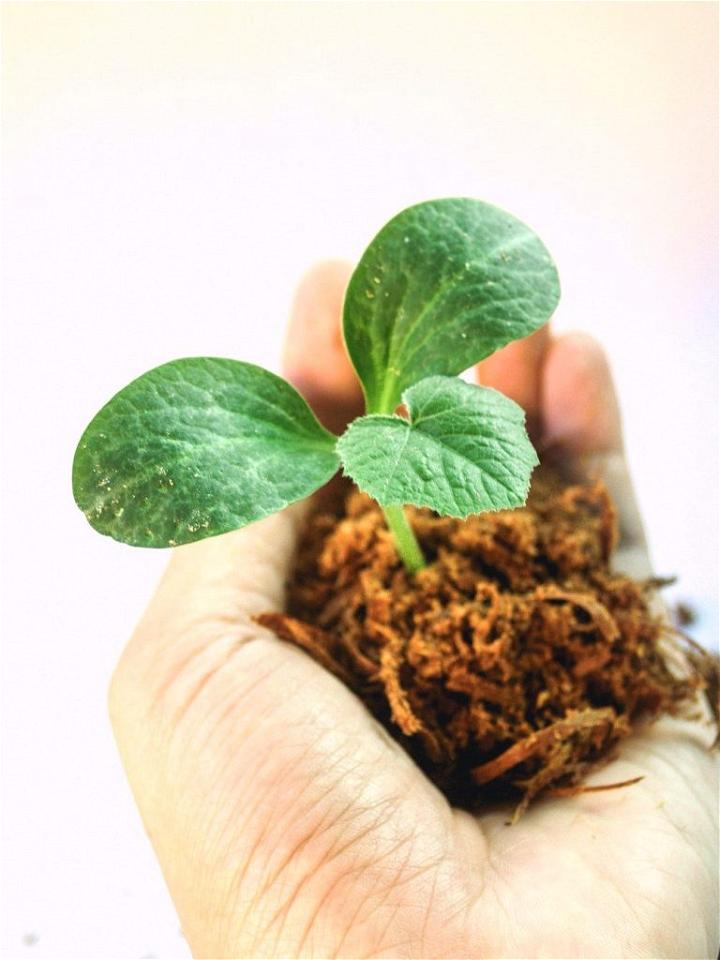 Select a plant for the space you have available
Different plants thrive in different spaces. Some plants do well in direct sunlight, while others prefer shaded areas. Still, other plants need moist soil, while others can tolerate dry soil conditions. It is important to select the right plant for the right space to ensure its health and longevity. For example, a fern would be a good choice for a shady spot, whereas a succulent would be better suited for a sunny spot with dry soil. Likewise, if you have moist soil, you could grow moss or an orchid; if you have dry soil, you could grow cactus or aloe vera. For those that are not fans of solid and repotting plants, epiphytes often grow on other plants and can thrive in the most peculiar environment. Epiphytes are not parasitic plants, they only use other plants for physical support. Before making a list of plants that can do well in your space, make sure to do some initial research on proper care and maintenance.
Find out what kind of soil your plant needs
There are many types of soil for plants and it can be difficult to know which one will work best. The type of plant that you have will help determine what type is best but in general the more organic material (such as compost) the better. Composted soils tend to hold more water than dirt because they contain air pockets which allow them to retain moisture longer. Your mileage may vary depending on your climate and specific needs, so do your research before making a decision. There are also some alternatives many gardeners use, especially for indoor plants that have more benefits than soil, so make sure to do your research.
Water your plants regularly
Water is essential for plant life. Plants can't survive without it. Watering your plants regularly is one of the most important things you can do to keep them healthy and thriving. Different plants require different watering regimens, so be sure to read up on the specific needs of the plants you have. Generally speaking, though, most plants need water at least once a week (if not more). If you are going on vacation or will be away from home for an extended period, make sure to have someone water your plants for you.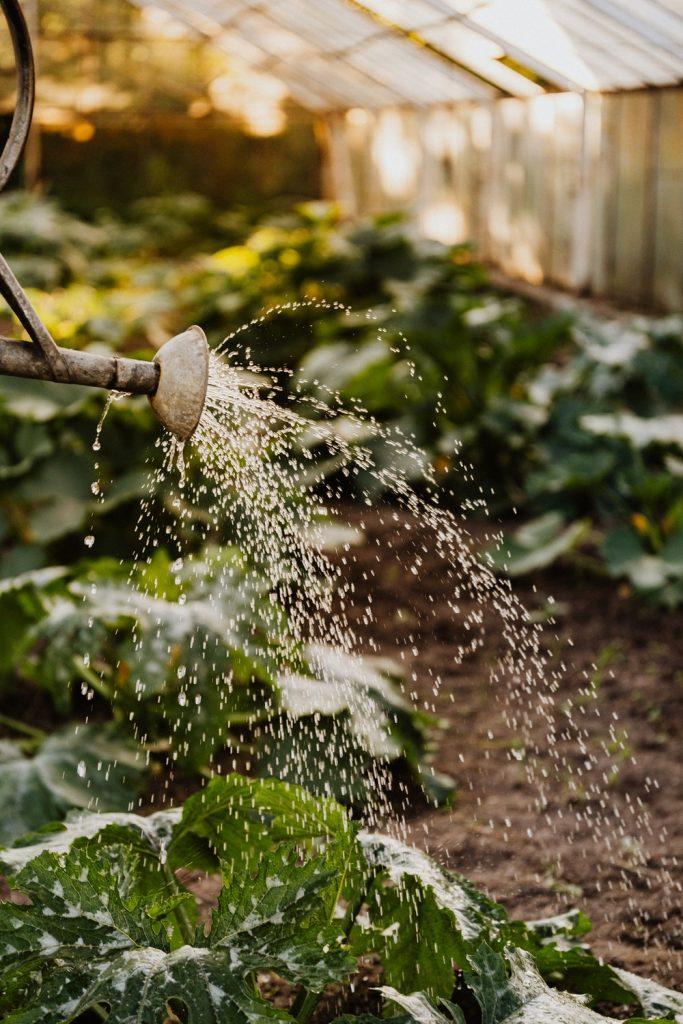 Too much water can be just as bad as too little
While it's important to water your plants regularly, it's also important not to overwater them. Overwatering is one of the most common ways to kill a plant. When you water your plants, make sure to allow the soil to dry out a bit before watering again. This will help prevent the roots from rotting, which can kill the plant. You can tell if a plant has been over-watered by checking for black or slimy patches on the leaves or by smelling the soil – it should have a slightly earthy smell, not a musty one.
Fertilize your plants regularly
Just like people, plants need food to survive and grow. Fertilizing your plants is an important part of their care and should be done regularly. The type of fertilizer you use will depend on the type of plant you have, so be sure to read the label carefully. Fertilizers can either be liquid or solid and are available at most garden stores
Be careful when using pesticides
While pesticides can help keep pests away from your plants, they can also be harmful if used incorrectly. Pesticides should only be used as a last resort and should always be used according to the directions on the label. It is important to remember that not all pesticides are safe for use around pets and children, so take care when selecting one
Move your plants regularly
Just like people, plants need exercise to stay healthy. Moving your plants around every once in a while helps them get some exercise and also helps them to grow evenly. If you have a large plant, be sure to move it around every few weeks. If you have several small plants, you can move them around once a week.
Bring your plants outside for sun and fresh air
Plants need sunlight just like people do. They need even more sunlight than people do. Plants that don't get enough sunlight will start to stretch in an attempt to reach the light. This can cause the plant to become leggy and lanky. While it's important to give your plants plenty of sunlight, you also need to be careful not to overdo it. Too much sun can scorch the leaves of a plant and can also cause the plant to die. Plants also need fresh air, just like people do. Bringing your plants outside for a few hours every day will give them some fresh air and will also help them to get some much-needed sunlight
Repot your plants when they start to grow out of control
As your plants grow, they will eventually outgrow their current pot. When this happens, you will need to report them into a larger pot. Be sure to use a pot that is the same size or larger than the one the plant was in before. Repotting your plants is not a difficult task, but it should be done carefully so as not to damage the roots
Monitor your plants for signs of illness or pests
Just like people, plants can get sick or be invaded by pests. It is important to monitor your plants for any signs of illness or pests and to take action when necessary. Some common signs of plant illness include wilting leaves, drooping stems, brown patches on the leaves, and soft spots on the stem. Some common signs of pests include holes in the leaves, chewed leaves, and webs spun by spiders. If you notice any of these signs, take action immediately to help your plant recover
Trimming dead leaves and flowers
As your plants grow, they will produce new leaves and flowers. As these leaves and flowers age, they will start to die. It is important to trim off the dead leaves and flowers so that the plant can focus its energy on the healthy ones. This not only looks nicer, but it also helps the plant to stay healthy.
Organic insecticides can be used as a last resort
If you have a plant that is being invaded by pests, you can try using an organic insecticide to get rid of them. Organic insecticides are made from natural ingredients and are therefore safe for use around pets and children. They are also effective in getting rid of pests. However, they can take a little bit longer to work than synthetic insecticides. If you decide to use an organic insecticide, be sure to read the directions carefully so that you use it correctly.
Be patient
Gardening is a process that takes time. Especially for those that are starting on their plant parenting journey. You can't expect to plant a seed and have a full-grown plant two weeks later. It takes patience and time to garden properly. Just like with anything else in life, the key to success is patience. So relax, take your time, and enjoy the process.
Have fun experimenting
The best part of gardening is that it's a process that can be experimentation. You never know what you might end up with if you try something new. So have fun experimenting with different plants, flowers, and gardening techniques. You might just surprise yourself!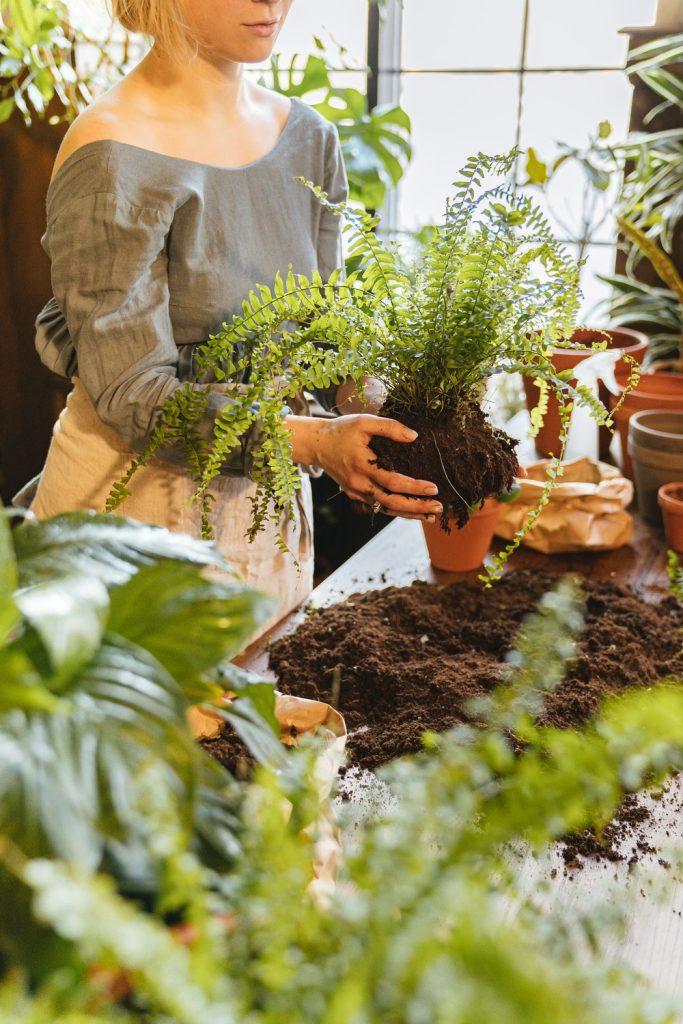 The 14 gardening tips we've provided should help you get started on the path to successful house plant care. Be sure to monitor your plants for any signs of illness or pests and take action when necessary. Also, be patient and have fun experimenting with different plants and techniques. Gardening can be a lot of fun, and with a little bit of effort, you can create beautiful gardens that will bring joy to your home for years to come.