There are many things in life that can affect a good night's sleep, but when you find it difficult to sleep at night on a regular basis, it starts affecting your quality of life. Work and life-related stresses, illnesses, and age are all factors that interfere with your sleeping schedule and some of them are inevitable. You may not be able to control everything that affects your sleeping pattern, but you can adopt habits that allow you to have a good night's sleep, regardless of the challenges you go through during the day.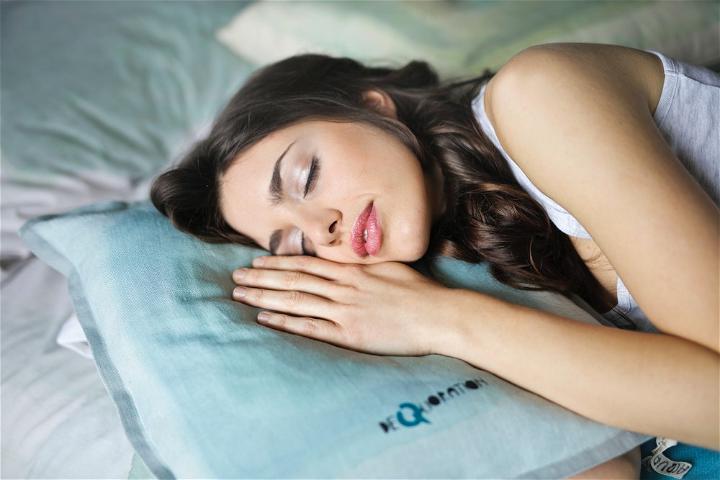 Everyone wants to develop better sleeping habits, and sometimes it feels that no matter what we do, it's hard to fall asleep. That's mainly because there are a few things that we do throughout the day that affect our brains and keep us awake at night no matter how tired we are. If that's all familiar to you, and you want to start having enough sleep, there are some habits that need to be changed. Here are 3 tips that will help you get a great night's sleep.
Set a Routine and Stick To It
The first step towards having a good night's sleep is getting in sync with the natural sleep-wake cycle of your body. To feel more energetic in the morning, you need to get your body to stick to a sleeping and waking schedule, even on the weekends. You need to go to bed every night at the same time and wake up at the same time even if it's your day off. Having different sleep-wake cycles on the weekdays and weekends can cause insomnia and you might end up waking up with no energy even if you slept for more than 8 hours. If you stay up late on the weekends, you still need to avoid sleeping in. Instead, go for a midday nap to restore your body's energy to continue the day.
Create a bedtime routine an hour or two before you go to sleep. That way when you start doing your routine, you'll automatically feel sleepy. Begin by putting aside any electronics and screen before bedtime. The blue light coming from phones, TVs, and computers suppresses melatonin, which is the main hormone that controls your sleep-wake cycle.
Another reason that could be affecting your sleeping habits is that you have a lot of energy at night. Studies found that those who exercise regularly during the day, have better sleep at night. The reason for that is that they get rid of all the energy their bodies might hold, which can be a reason for their insomnia and sleep apnea. However, it's preferable to do your exercises four hours before bedtime, as workouts enhance your metabolism and provide your body with more energy that can prevent you from sleeping.
Your Pillow and Mattress Can Be The Cause
If you regularly have trouble waking up in the morning even though you believe you had a good sleep, you need to change your pillow and mattress. If your body is suffering while you sleep, your sleep will be disturbed, you will not be able to go into a deep sleep state, and will not have any energy in the morning. To avoid that, you have to ensure that you get the right pillow and mattress for your neck, shoulders, and back. There are a variety of mattresses available in the market to suit everyone's needs, however, according to CityMattress, a soft mattress can ruin the alignment of your spine due to the lack of back support. Just because a mattress feels comfortable and soft, doesn't mean that it's the right choice for your back. If you have trouble sleeping, a medium-firmness mattress will help align your spine and allow you to sleep better.
The alignment of your neck and shoulders can also be a reason why you're not having quality sleep. A high pillow will force your head to move forward, which will not only hurt your neck but can also block your airways, making it hard to breathe normally. This will cause you to move a lot and wake up several times during the night because you're not able to breathe properly. Make sure that the pillow you have is not too stiff and is neck high to support your neck and spine's alignment while sleeping.
Pay Attention To What you Eat and Drink During the Day
What you eat and drink during the day can affect your quality of sleep. Everything that goes inside our bodies has an impact on how well we sleep at night, which is why it's important to pay attention to it. Eating and drinking sugary food, refined carbs, spicy food, caffeine, nicotine, and alcohol before bedtime, will keep you awake during the night, and if you manage to sleep, you will not be able to fall into a deep sleep state.
Sugar, carbs, and spicy food trigger wakefulness during nighttime as they are hard to digest and your body needs energy to digest it, which will keep you awake. Caffeine, nicotine, and alcohol interfere with your sleep-wake cycle. Its effect can last for a couple of days. Therefore, it's better to avoid this kind of food and drink three hours before you go to sleep.
Another reason that could cause sleeping problems is that your body does not have enough nutrition during the day. Make sure you eat lots of food rich in magnesium and melatonin such as almonds, bananas, eggs, and milk.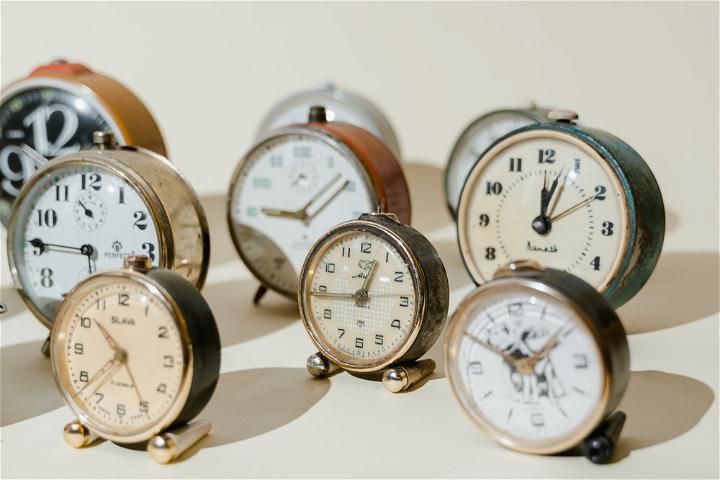 Having a good night's sleep is vital to having a healthy and stress-free life. You will not be able to perform your day-to-day activities if you're not having enough sleep. It can affect your mood, mental health, and physical health. You might not be able to focus or think clearly and may start feeling anxious all the time. That's why, if you're having sleeping problems, you should take action as soon as possible because if you ignore it, your symptoms might get worse. Make sure that you set the right bedtime routine for yourself and avoid any electronics before sleeping. If you have to look into a screen before you go to sleep, lower the brightness or wear glasses that block the blue light from these devices.