Today's world is extremely fast-paced. Between working 9 to 5 and meal prepping, and taking your child to practice or helping them out with their homework, there is barely any time to get anything done. As long as the house is in a livable condition, it's likely that you'll put off cleaning it until it's absolutely crucial. Unfortunately, you can't fluff the pillows on your couch and wipe the dust off the surfaces and call it a day. When you leave your house uncleaned for a while, gross things happen. Before you know it, your home becomes a hubbub for allergens, germs, grime, and dirt. If you were wondering what else might happen if you don't keep your house clean, read through this article to learn about 6 issues that may occur.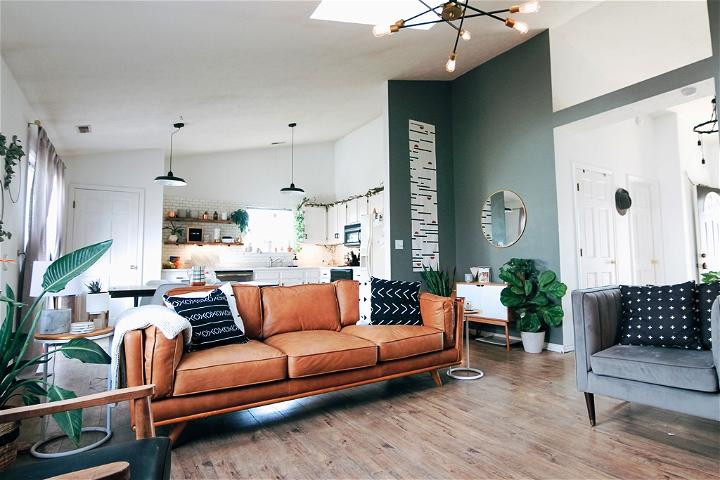 1. Dust Mites Invasions
If you go weeks without vacuuming or dusting your house, it goes without saying that your home will become an allergen fest. Your cabinets and shelves will harbor pollen, pet dander will be found everywhere, and dust mites will invade your home. Expect to have a runny nose and watery eyes for as long as they persist. Allowing dust to settle and unwanted visitors to make their way into your home can worsen your and your family's allergies. While all of these allergens are harmful, dust mites pose the greatest risks of all. If you've noticed that your allergies seem to get worse at night, you may be a victim of a dust mite takeover. These creatures don't only favor soft surfaces, but they also feed on the skin oils and cells that we shed throughout the day. Your best bet is to dust your entire home at least once a week. You also need to use hot water to wash your beddings to get rid of the dust mites, as well as use a HEPA-filter vacuum cleaner to clean your floors.
2. Your Bedsheets Will Get Grimey
Bedsheets are excellent collectors of random stains, dust, and oils. Imagine what your bedsheets will be like if you go to bed without having a shower or if you've been sick. Your sheets can get very dirty extremely quickly, requiring frequent washing. You should wash your bedsheets once every one or two weeks maximum. If you sweat easily, go to bed naked, or have been sick, you'll have to wash your sheets more often.
3. Your Bathroom Will Become Dangerously Dirty
The importance of deep cleaning your bathroom can't be expressed well enough. In addition to the countless bacteria that jump off the toilet each time you flush, the bathroom's wet environment is ideal for the growth of harmful molds and mildew. Mold can be detrimental to one's health. People with mold allergies may struggle with asthma, fever, shortness of breath, wheezing, itchy or red eyes, and/ or a stuffy nose. Make sure to turn the vents in your bathroom on each time you step out of the shower to eliminate moisture. You should also disinfect all the surfaces in your bathroom frequently to prevent molds from growing. If mold is already cropping up in your bathroom, you should get in touch with a professional immediately. You shouldn't try to clean it on your own since it's toxic.
4. Creatures Will Inhabit Your Home
It comes as no surprise that mice and bugs can make their way into your home if you have many crumbs and spilled food all-around your home. Though, what you may not know is that clutter, even when seemingly organized, may also attract them to inhabit your home. In fact, mice infestations are among the most common problems in NYC homes. Reaching out to reliable cleaning services nyc locals use regularly and that have good reviews can help you avoid having to deal with these issues. Mice are known for their tendencies to bring disease. A single mouse may carry around 25 different diseases, including deadly illnesses like Hantavirus. You need to make sure that your entire home is clutter-free. Organize your basement, closet, cabinets, and storage area. You may benefit from having a huge spring clean each year. It's crucial to the maintenance of your and your family's health.
5. Your Fridge Will Become Unsafe
When we store leftovers away in the fridge, we all do it with the intention of not letting anything go to waste. Unfortunately, what happens is that most of the time, these leftovers are left forgotten. When kept away in the fridge for too long, these foods can begin to rot and encourage the growth of bacteria and mold. Not only do these creatures spoil your leftover, but they can also harm other food items. It's not always easy to point out the bacteria that grows along the shelves and drawers of your fridge. Make sure to wipe up spills as soon as they occur and get rid of food that has expired or gone bad early on. You need to deep clean your fridge every week and spray it with a disinfectant.
6. Bugs Will Hang Around Your Home
Taking out the trash is the one chore that keeps being passed on from one family member to the other. No one wants to leave the comfort of their home and put on some pants and shoes just to go outside and throw out the trash when it's usually cold. What happens is that the trash bag is often left until it overflows and starts leaking. At that point, you are likely to find bugs, cockroaches, and ants manifesting into your home. You need to take the trash out as soon as it starts to smell or begins overflowing. Make sure to clean up drips or spills that have accumulated around the trashcan using a disinfectant.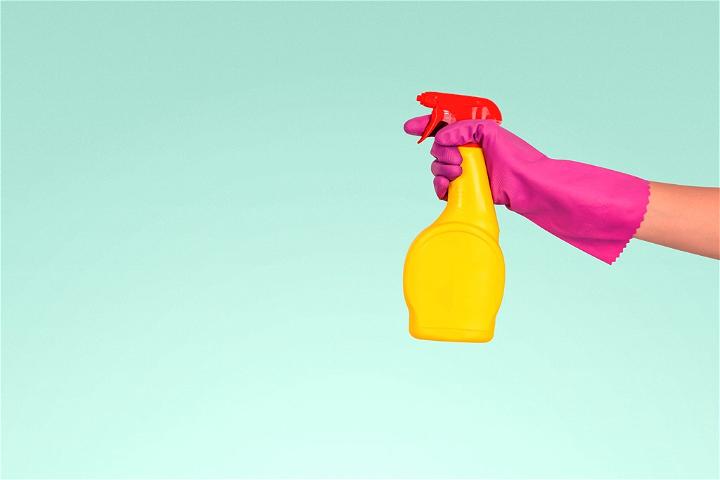 The dynamics of everyday life can often distract us from completing necessary tasks and chores, such as cleaning our homes. Many of us suffice with dusting the surfaces, arranging the pillows, and washing the dishes until we get the chance to indulge in deeper and more thorough cleaning activities. Unfortunately, neglecting crucial cleaning tasks for long enough can result in disastrous aftermaths.