Taking care of your home doesn't need to cost a crazy amount of money, especially not if you're willing to put in the time to learn how to do things yourself. The following will explore a few ideas for home projects you can tackle by yourself if you're on a budget, as well as point out a few instances you shouldn't DIY in your home.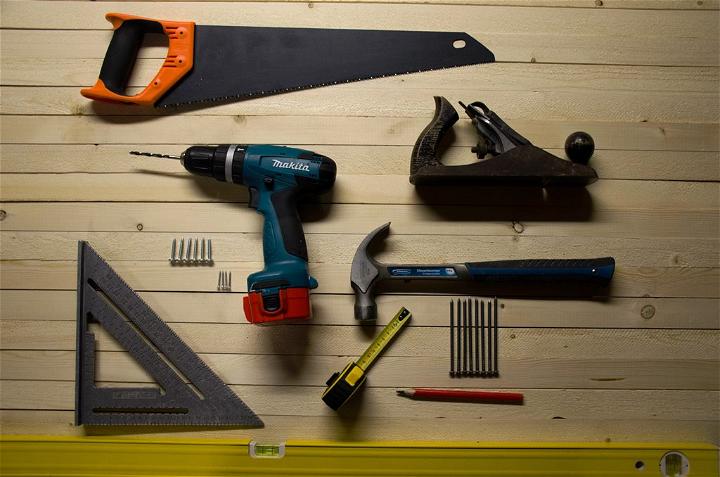 Paint The Front Door
The front door is the symbolic beginning of your home; it's also one of the first things people see when driving by. Painting the front door typically costs less than fifty dollars total, including buying supplies like brushes. Despite how inexpensive this project is, it can have a big impact on the overall look of your home as well as your curbside appeal. Improving curbside appeal is one of the best ways to increase a home's value.
Paint Kitchen Cabinets
Your kitchen is another area where improvements tend to pay for themselves by increasing your home's value. It's a little time-consuming having to take off all the cupboard doors (do not try painting your cabinets with the doors on, you will miss spots) and degreasing them (no matter how clean you are, your cabinets will have collected grease over time and paint doesn't stick to grease), but the end result can make your whole kitchen feel lighter and fresher. It's a good idea to avoid glossier paints for cabinets as gloss can draw attention to imperfections, and kitchen cabinets get banged up a lot via daily use. Neutral light colors tend to have the best impact on home value, but of course, the final color choice is up to you. If you want to take the improvement to the next level, you can also change the handles.
Don't Take On The Roof
While your roof can be a big part of your home's curbside appeal, this isn't something that should be tackled on your own. A few of the most qualified roofing contractors in San Diego point out that roofing needs to be installed by licensed professionals. If it's not, you run the risk of having trouble selling the house, seeing as the roof will need to be redone by others to pass an inspection.
Install Crown Moulding
One thing that can radically improve the look of almost any interior is crown molding. It's really inexpensive and simple to apply; depending on the size of your home/room, this could be a project that takes up a single afternoon or a full weekend. It looks stellar in most homes but should be avoided in places where the ceiling is lower than normal as it can give the impression that the walls are ever-so-slightly shorter than they are. If you're using a ladder, be sure to follow the appropriate safety precautions and always let someone know what you're up to.

Replace Outlets And Switches
One of the things that get really dirty in your home without you noticing it is your light switch and outlet plates. Grime builds up on them so gradually that you probably don't sense that it's happening, but once you replace them, you'll marvel at the difference it can make on how your space feels. Outlet covers and switch covers are inexpensive and super easy to install.
Don't Work On The Water Heater
Most water heaters use a natural gas hookup making fiddling with them one of the more dangerous home projects. Leave everything and anything that has to do with natural gas to the professionals.
Change Up All Your LIghtbulbs
This project often seems so small to people that it's not worth their time, but once they see the results, they feel silly for not having thought of it sooner. Lightbulbs fade over time; they also come in a variety of colors. Cooler-toned lightbulbs can make your space feel fresh and clean (although too cool, and you end up with a clinical feeling). Warmer-toned bulbs add a cozy vibe to your space (but too much warm light and things look a bit dim). Find the right lightbulb shade for your home, and you'll be shocked by how much more pristine everything looks. While you're at it, why not seek out energy-efficient bulbs and save on your utility bill every month?
Install New House Numbers
Similar to the point about painting the front door, polishing up your house numbers can contribute to the better curbside appeal. It's also a wonderful space to add a bit of your own personality to your property. Numbers typically run around $15 each, making it relatively inexpensive to get new house numbers set up. Be sure to use a level to ensure that you put the numbers on a straight angle, and be careful to put them somewhere they can be seen at all times of the year.
Don't Do Fireplace Or Chimney Work Yourself
If you have a wood stove or fireplace, you know how lovely it can be to pass an evening by the warm glow of a fire. If there's any repair work to be done on this part of your home, it's a good idea to call the professionals. You want your woodstove or fireplace to be up to code, and you don't want to risk there being an issue when you light your next fire.
Install A New Faucet
Sinks in the bathroom, kitchen and laundry room can all be given a facelift by installing a new faucet. Typically, new faucets aren't too expensive, and they're pretty easy to install. Just be sure to understand the depth of your sink when you make your choice. You want to be able to get your bigger dishes beneath the faucet and move them around within the sink.
Customize Drawer Interiors
You might not know this, but there is a way to makeover the inside of your drawers. Wallpapering the inside of drawers can update your furniture in a fun and fresh way.
The above list should have given you a few ideas for affordable home projects you can do yourself. Everyone's skill level when it comes to home improvement projects is different, and it's vital that you only take on the projects you feel confident that you're capable of completing. If you don't feel like you can handle a project alone, don't force yourself. Ask a friend for help or reach out to a local professional. No home improvement is going to be worth your health or safety.