If you're like most people, you probably don't have a lot of extra space in your backyard. But that doesn't mean you can't make the most of what you do have! This blog post will discuss some clever ways to maximize your outdoor space. So read on for some great tips!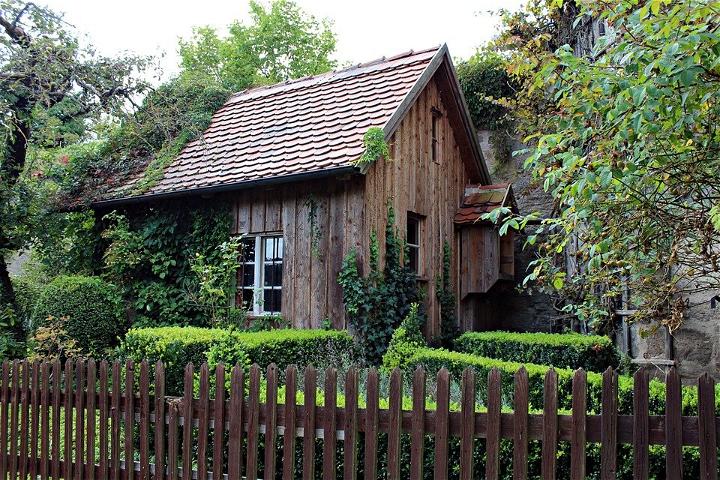 Get A Shed
A shed is one of the most useful items a person can have in their backyard. Tons of homeowners are looking for sheds for sale as they will help them declutter their outdoor space or they want to turn it into a hangout area. Whatever the reason, buying a shed is a great way to make use of extra space.
For example, one of the best uses for a shed is to create a backyard office. This is perfect for working from home or if you have a creative hobby that you want to pursue. By buying a shed, you can set it up however you want and make it as comfortable as possible.
Garden sheds are usually inexpensive and can be found in a variety of sizes and styles. They can also be used for storage, a workshop, or even turned into a guest house.
Create A Garden
A beautiful garden will make you want to stay outside all day long! If you have a small outdoor space, you can still create a stunning garden. For example, you can use hanging planters to save space on the ground. You can also use vertical gardening techniques to grow more plants in a small space.
Make sure that there's color and fragrance with a multitude of complementary flowers. Add some fun with a water feature or birdbath. And don't forget to include plenty of seating so you can enjoy your beautiful garden!
It's also smart to create shade, so some tall trees or an awning can go a long way. With a little bit of creativity, you can maximize your outdoor space and create a garden that you love.
Improve Your Landscaping
Landscaping is what keeps your home looking neat and tidy from the street. It's also a great way to make the most of your outdoor space, providing you with areas to relax, entertain, or simply enjoy the fresh air. But what if your landscaping could do more?
This should be done on a weekly basis in the spring and summer, and monthly in the fall and winter. By improving your landscaping, you can not only make your home look its best, but also increase its curb appeal and value.
You don't need to spend a fortune on landscaping tools, but it's worth investing in a few good-quality pieces that will make the job easier. A lawn mower, edger, and leaf blower are essential, and you might also want to consider a power washer for tougher jobs.
Light Up The Place
High-quality lighting is a game-changer when it comes to enjoying your outdoor space. Not only does lighting make it easier to see what you're doing after the sun goes down, but good lighting can also set the mood and atmosphere for any activity.
There are all sorts of lighting options available these days, so you can really get creative with how you light up your space. You could string some fairy lights around your patio or deck, install solar-powered landscape lights along your walkways, or even hang lanterns from trees.
Not only will lighting improve the look of your outdoor space, but it will also make it more functional and inviting. So if you've been neglecting your outdoor area because it's too dark at night, now is the time to change that!
Add An Accent Piece
You want to have an object that will tie the whole outdoor area together. When it comes to accent pieces, they could be the following things:
A fire pit
A water fountain
A bird feeder
A tree
A coy pond
A pergola
A gazebo
A bench
An umbrella
An accent piece is an important component of adding style and personality to your backyard. It can also be a great conversation starter when you have guests over. Not only will it maximize your space, but it will make your backyard the envy of the neighborhood.
Add A Cookout Area
Outdoor kitchens are all the rage now. But even if you don't have the space or budget for a full kitchen, you can still enjoy outdoor cooking by adding a cookout area. All you need is a grill, a prep space, and a place to eat. You can even add some storage for your grilling supplies.
If you have a small yard, adding a cookout area can be a great way to maximize your outdoor space. By adding just a few key pieces, you can turn your yard into a place where you can enjoy spending time with family and friends.
Install A Patio
A patio is an absolute must-have for any home with a yard. Not only does it provide a great place to relax and enjoy the outdoors, but it also maximizes your outdoor space. And installing a patio is easier than you might think!
There are a few things to consider before installing a patio, such as the size and location of your patio, the type of material you want to use, and whether or not you need a permit. But once you have all that figured out, installing a patio is actually quite simple.
Furniture is also essential for making the most of your patio. Be sure to choose pieces that are comfortable and stylish.
Choose A Theme
The right theme will make your outdoor space feel like an extension of your home. It will also help to maximize the space and make it more functional. Some things to consider when choosing a theme are the overall style of your home and your budget. You should also think about how much time you want to spend on maintenance and what the purpose of the space is.
Once you have a general idea of what you want, start looking for inspiration. You can find ideas in magazines, online, or even by walking around your neighborhood.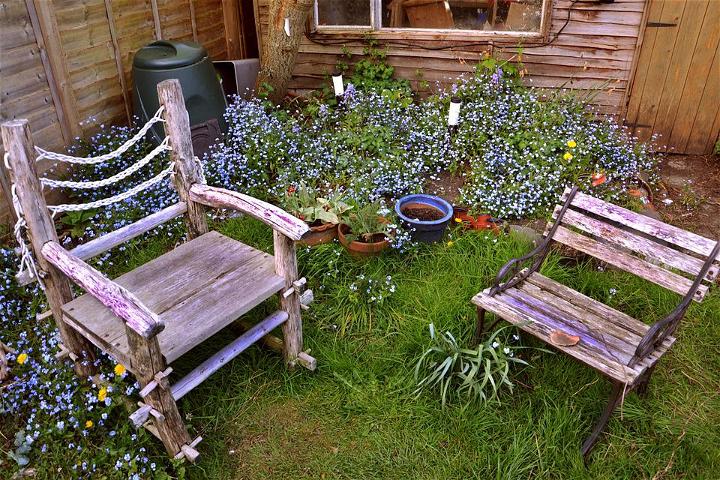 The outdoor space has to look perfect in order for you to enjoy every moment in it so make sure to get a shed that will help you declutter or turn it into a hangout area. Create a garden and improve the landscaping by caring for the space and giving it some light. Add an accent piece to tie the place together or create a cookout area. Build a patio that will ensure everyone's comfortable outside and choose the right theme. You'll never want to go inside again!