The acne treatments are a hot potato these days. Acne is a common skin condition that is affecting more than 80% of the world's population. Healthily treat your acne without any side effects with these DIY homemade face mask recipes for acne that involve using easily available natural ingredients you mostly have in your kitchen. There is a facial mask for every skin type, like for oily, combinations, and acne-prone skin. So, choose the best suiting one for your skin type from these 20 best DIY Face Mask recipes using natural ingredients that will help draw out impurities out of your skin. There honey-based recipes that will leave your skin bright and soft. Opt for charcoal-based face masks for a gentle exfoliation your skin. Treat the acne with healing clay-based facial masks that will even out your skin tone, too, along with giving you an acne-free skin.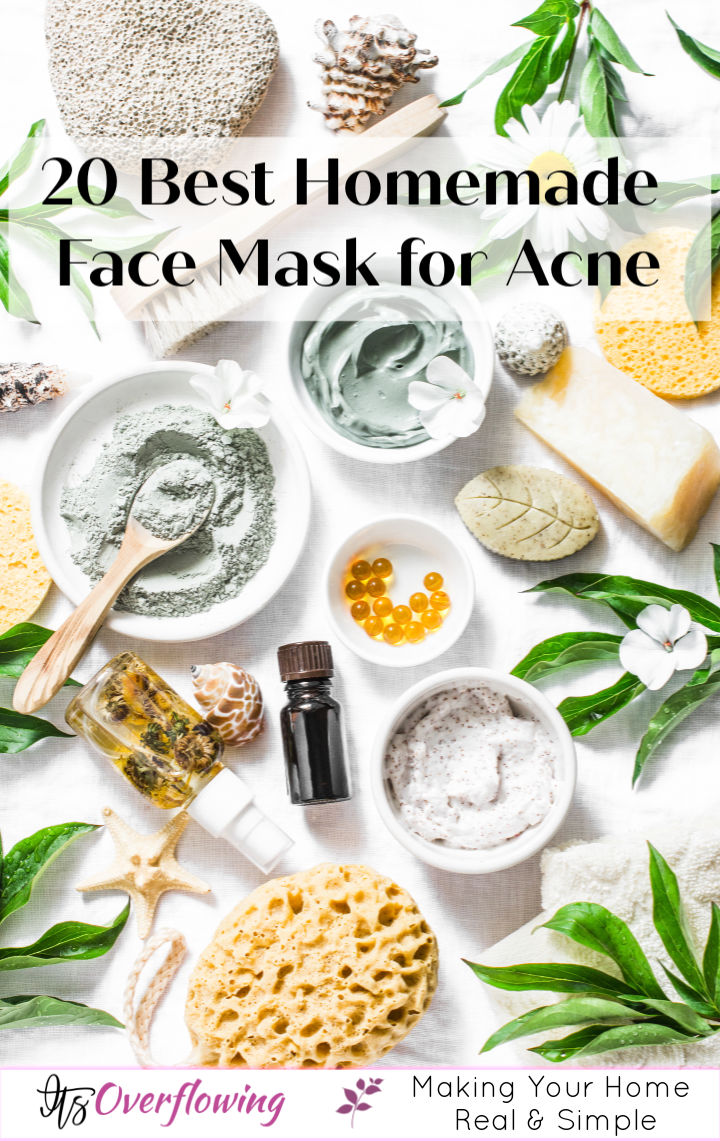 Acne is a significant threat to both age groups, and even a single pimple can make you look ugly at the party night. Some recipes complete in less than 5 minutes and offer a little more time. The homemade face mask list also provides one, two, or 3 ingredient facial masks recipes that one can prep fast. Opt for turmeric and aloe vera based facial masks too that will help treat acne quickly due to their antioxidant and antiseptic properties.
Explore the entire list of these 20 DIY face mask recipes for acne to see a big list of natural face mask ingredients to treat the acne at home. The list provides homemade facial masks too that involves apple cider vinegar, baking soda, and pomegranate.
1. Homemade Face Mask for Acne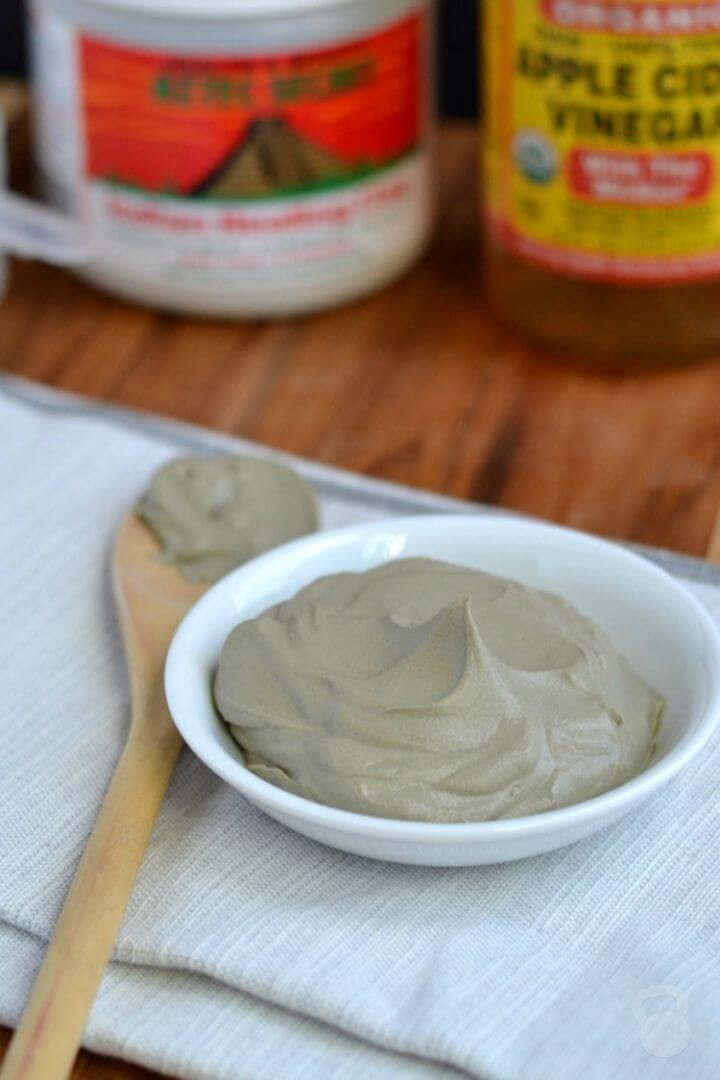 Treat your acne that has become a serious headache, with this easy to make face masks. You only need three ingredients to get face masks made for acne, will whip up super quick. Grab apple cider vinegar, lavender oil, and bentonite clay to get this magical acne mask made. Directions here coconutsandkettle
2. DIY Homemade Honey Oatmeal Acne Mask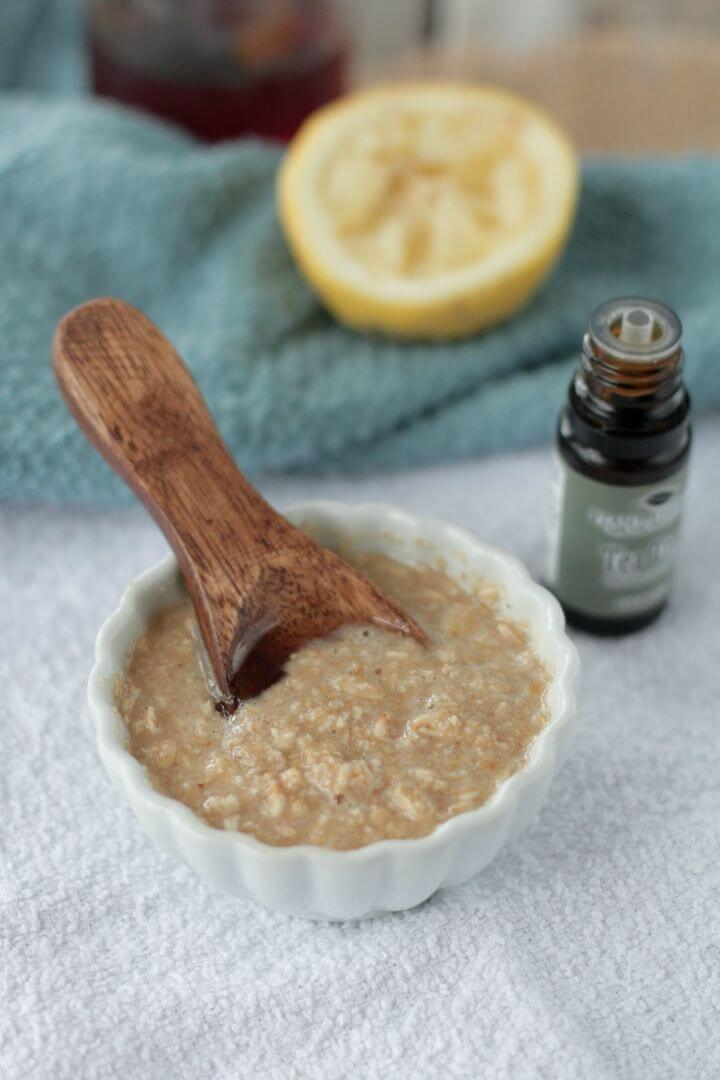 Honey is famous due to skin healing and nourishing features! So, make this honey and oatmeal acne masks to say bye to ugly acne. To prep this mask, you need honey, oats, lemon, and tea tree essential oil. The prep time is much less. Make this acne mask for a friend too. livesimply
3. Red and Green Clay Face Mask for Acne
Make this one of the best DIY face mask recipes using the world's best ingredients, like the red and green clay. Next, add the vitamin C powder, chamomile tea, and essential oils to get it more useful and pleasant smelling. This mask is for everyone who needs an acne treatment. Details here ascensionkitchen
Do you love DIY homemade soaps that smell so much better than anything you can buy at the grocery store? So, If you've never tried to make soap, you are missing out. Homemade soap is simple and inexpensive. And these homemade soaps can help you to get rid of skin problems because made of natural ingredients. Find out how to make your own soap recipe.
4. Oatmeal, Honey and Banana Scrub Mask
Acne makes the face skin miserable, and they are affecting most of the people all around the globe. Treat the acne using this simple honey-based scrub mask that also involves oatmeal and banana in the recipe. This diy face mask has the mission to treat the redness, dryness, and irritation of the skin too. Details here deliciouslyella
5. Oatmeal Face Mask for Acne Prone Skin
About 85% of the world's population is affected by acne at some points in their life. Healthily treat the acne without using chemicals using an oatmeal-based acne-prone skin mask. Add honey, essential oils, and other ingredients like clay to get the DIY face mask recipe more effective and suitable for your skin type. plentiness
6. Easy DIY Anti-acne Face Mask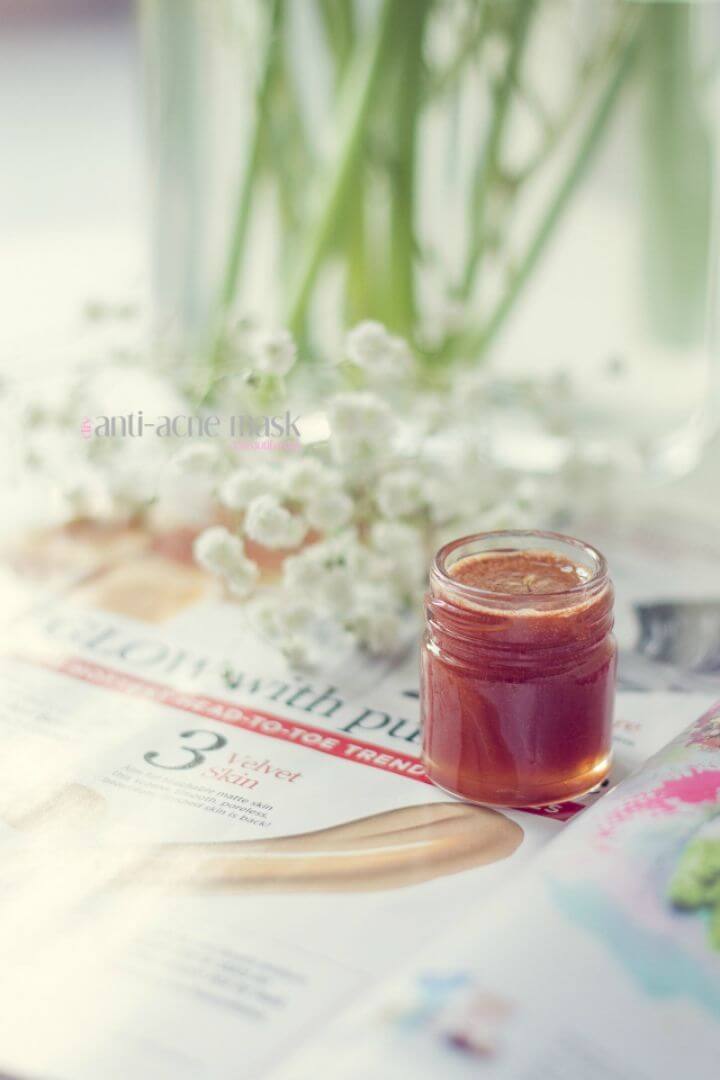 Acne is what that all girls are afraid of, so time to say bye to ugly acne with this anti-acne face mask, a homemade face mask to make in no time. These DIY face masks will provide moister to your skin and will protect the skin from sun damage with its antioxidant properties. Make it using honey, cinnamon, and fresh lemon juice. abeautifuldayblog
7. DIY Face Mask for Acne Prone Skin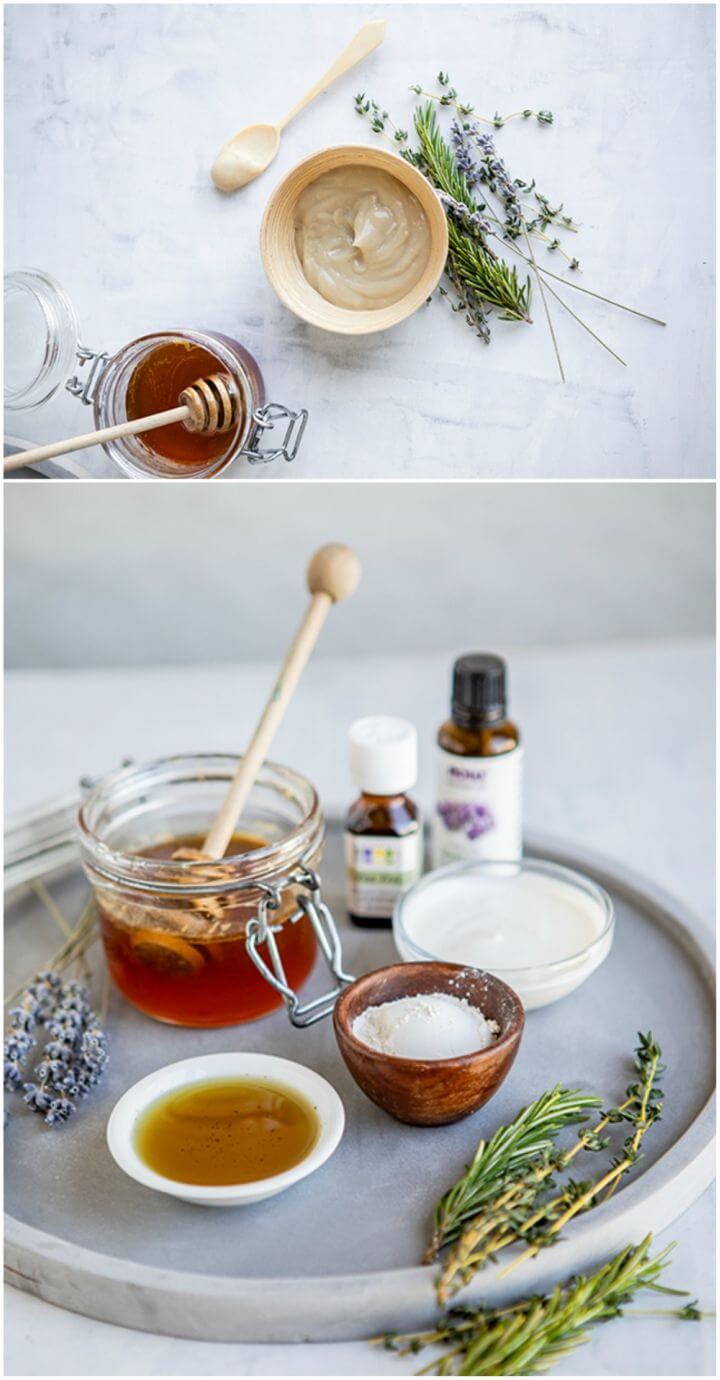 Honey is a queen in skincare ingredients, so treat your acne magically by making this honey-based acne mask. The honey will help keep the moister in your skin, make this acne-prone skin mask for your face using tea, bentonite clay, honey, yogurt, and essential oils. An easy to prep acne face mask to make quickly at home. naomiwhittel
8. 3 DIY Pomegranate Face Masks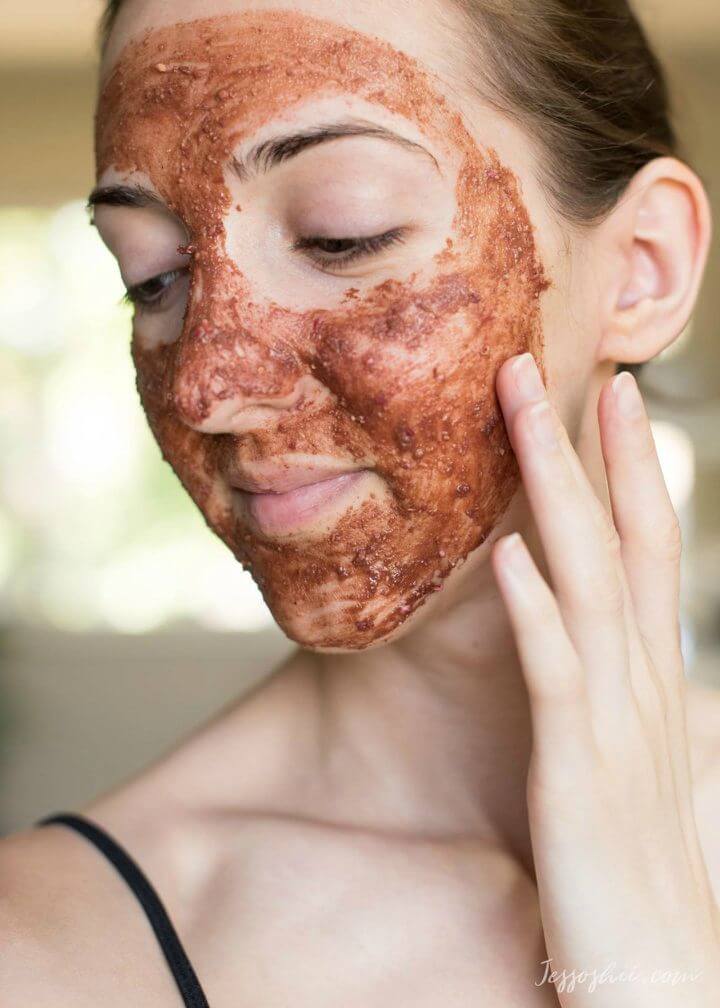 The pomegranate is highly rich in antioxidants so that it will be the right ingredient for an acne mask. Nourish your face skin with these 3 pomegranate face masks will be the best acne treatment too. These three recipes involve using different ingredients with pomegranate to get an anti-aging, anti-acne, and face brightening mask. Details here jessoshii
9. Turmeric Face Mask for Acne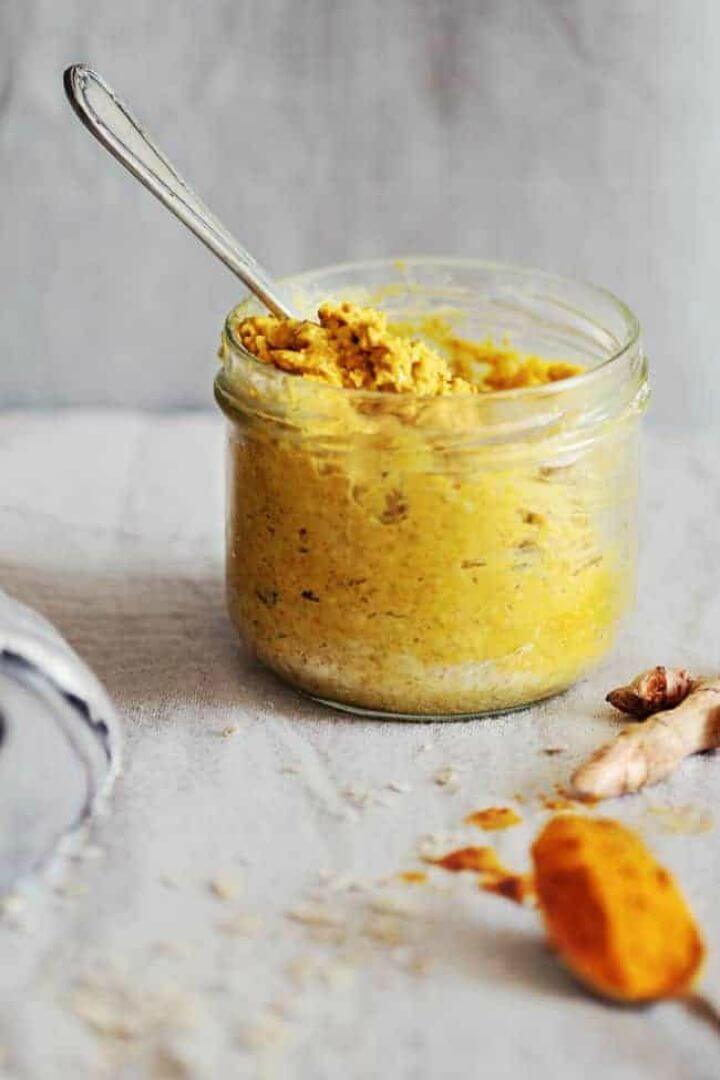 The turmeric is a highly popular skin-caring ingredient due to its highly antibacterial and antiseptic properties. It is the most useful ingredient for acne treatment too. To make this turmeric mask to get rid of ugly acne. The preparation is pretty quick and straightforward, and you will love to make a face mask using natural ingredients. Details here helloglow
10. Soothing Clay Mask for Stubborn Breakouts
Get healthy fresh skin with no acne using this soothing clay mask; it will nicely heal the breakouts and is pretty quick and simple to prep. Using clay, Aloe Vera, honey, and essential, you can quickly make this diy face mask. Use the oats, honey, and baking soda too to come with more effective anti-acne masks combinations. Full details here livesimply
11. Homemade Acne Mask Recipe
Do you hate yourself due to ugly acne? Then give yourself a new life with this acne mask. Make it quickly using bentonite clay and apple cider vinegar. It will draw the impurities from your skin and will nicely exfoliate your skin, helping you get rid of acne. Full how-to guides here dearcrissy
12. How to Make Homemade Glamglow Mask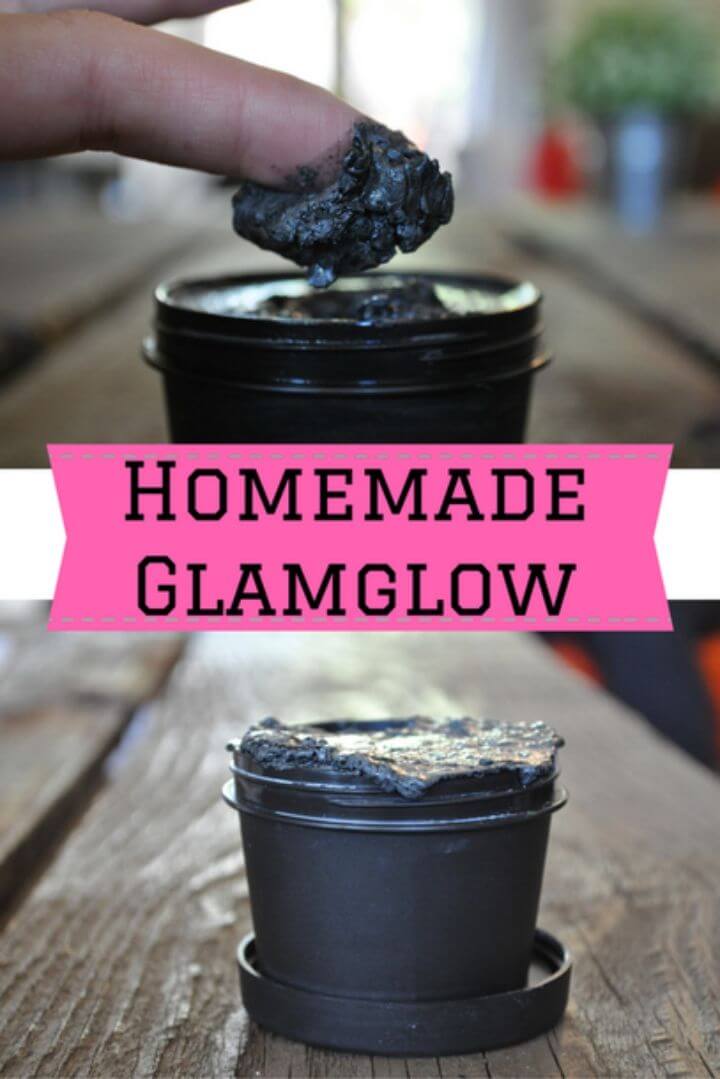 Get healthy, bright, and acne-free skin with this homemade glamglow mask. Prep it quickly using a handful of ingredients that you mostly have in-home. You need charcoal, bentonite clay, chamomile tea, and tea tree oil to make this anti-acne masks. It will not only treat the acne but will even out your skin too. livelaughandcraft
13. DIY Turmeric and Honey Face Mask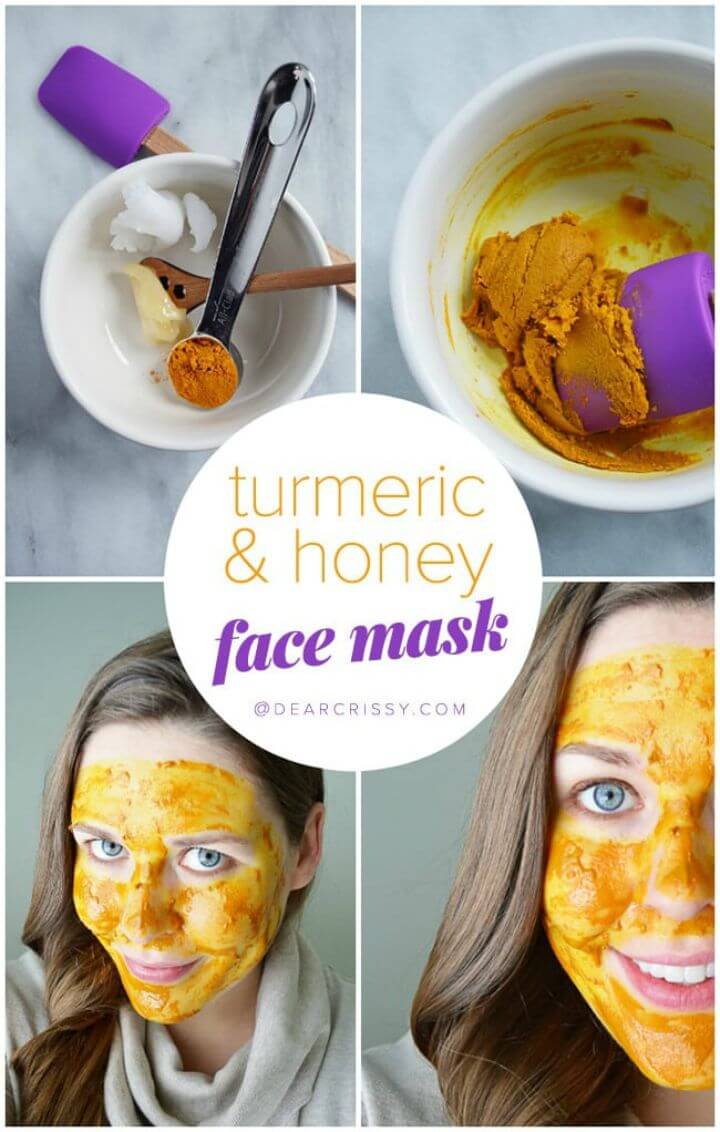 Draw out impurities and toxins from your face skin with this turmeric and honey face mask. It will finally give you glowing acne-free skin. The DIY face mask recipe involves only 2 ingredients like honey and turmeric, and you mostly have them in your kitchen. One of the most useful and easy-to-prep acne mask. Details here dearcrissy
14. Pumpkin Face Mask for Acne-prone Skin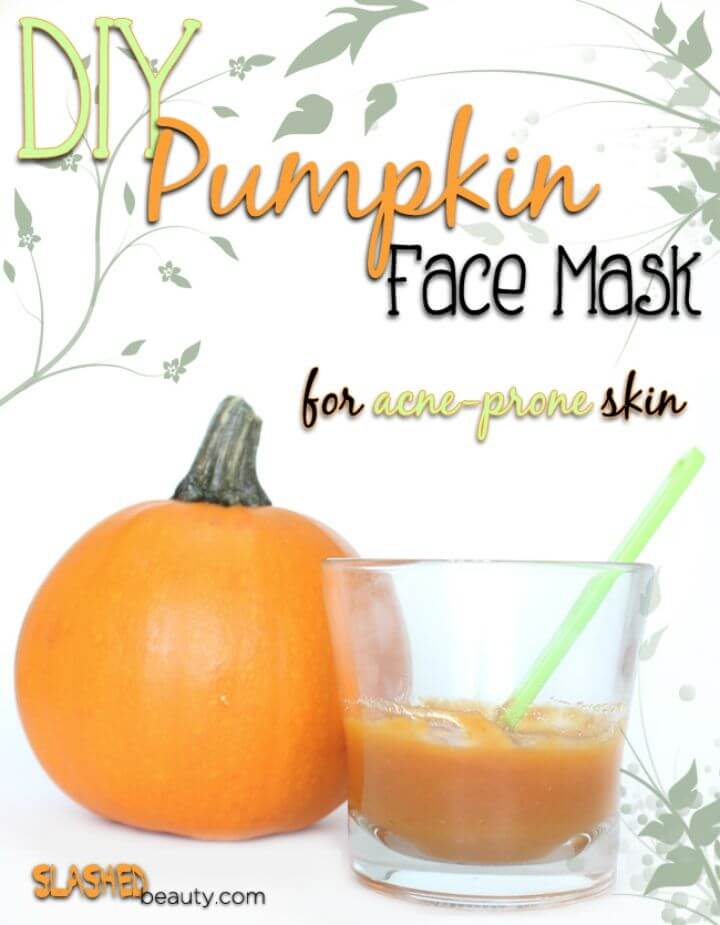 Having overactive skin that breaks out more quickly and has acne too? Then you must make this face mask that will rock for acne-prone skin. The recipe involves using pumpkin smartly, and it will nicely exfoliate your skin. You need a pure pumpkin, honey, and apple cider vinegar to make this pumpkin face mask. slashedbeauty
15. Easy Homemade Face Mask for Acne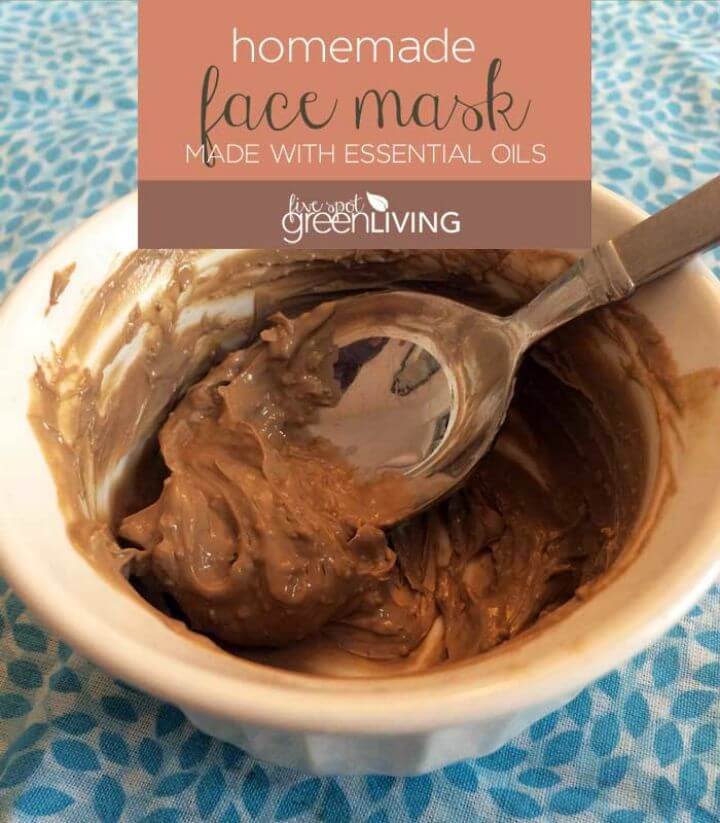 Make this healthy-looking face mask using kaolin clay, jojoba oil, honey with tea tree oil, and lavender essential oil. The ingredients are easy to mix and will allow much less prep time. Using this mask will heal and regenerate skin tissues and hence removing the acne from your skin. Details here fivespotgreenliv
16. DIY Face Mask for Acne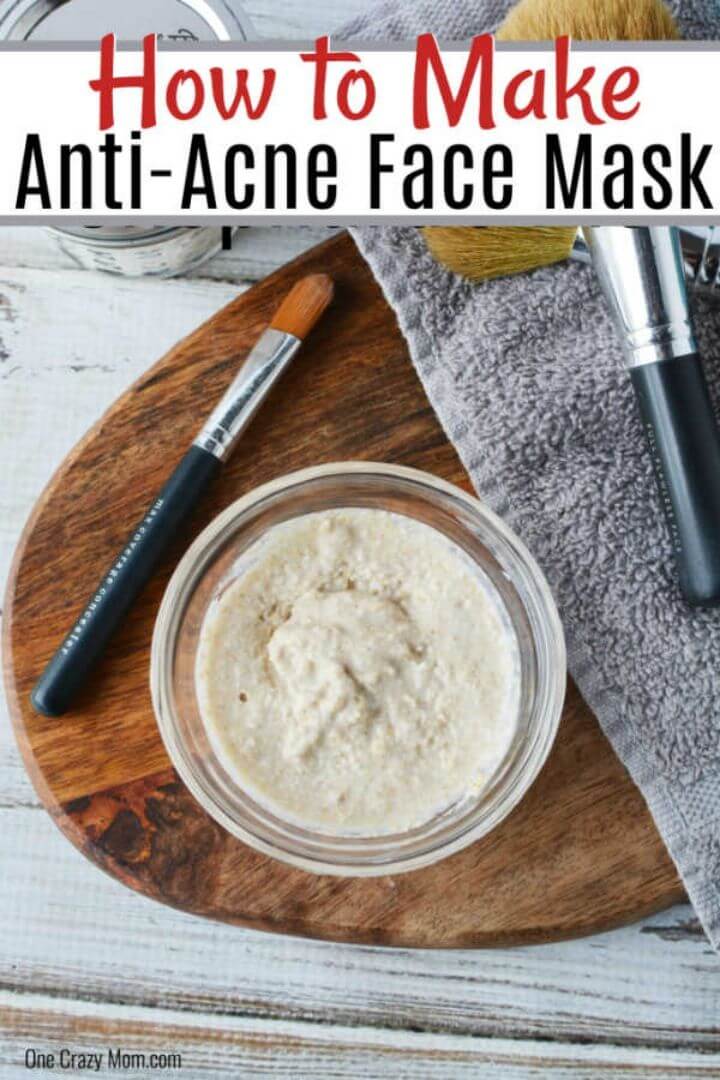 The easiest and simplest face mask to make at home for quick acne treatment. The recipe involves 3 main ingredients that will mix up quickly too. Grab the water, baking soda, and plain oatmeal to make this acne face mask. Along with removing acne, it will help get bright skin fast. onecrazymom
17. DIY Overnight Face Mask for Acne and Radiant Skin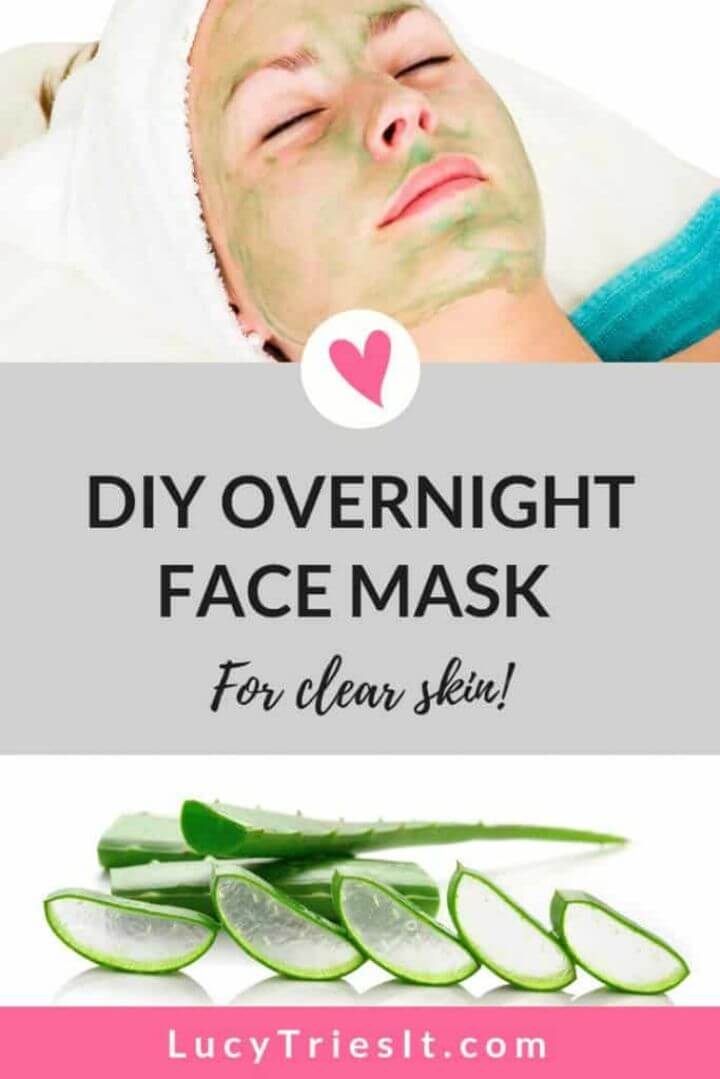 Are you feeling less confident due to having acne on the face? Then do treat them using these overnight face masks, which will bring excellent shine on your face too. You only need a single inexpensive ingredient to get this face mask made quickly. This magical ingredient is Aloe Vera. Full details here lucytriesit
18. Homemade Soothing Gel Face Mask for Acne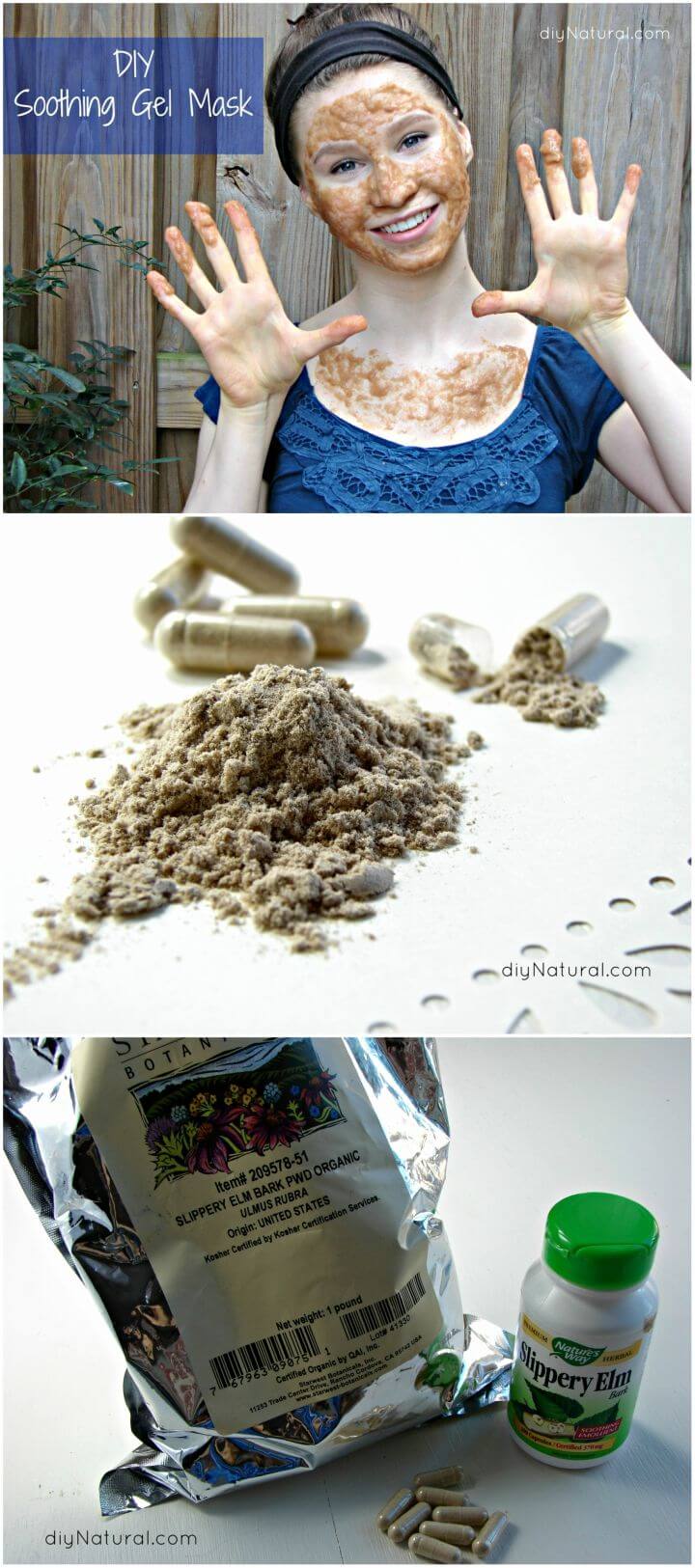 Unclog and reduce the look of your pores with this soothing gel face mask, a magical anti-acne facial mask. Mix a teaspoon of slippery elm powder in 4-6 spoons of water or aloe vera juice to get this soothing gel face mask make in much less time. diynatural
19. Healing Honey Clay Mask Acne Prone Skin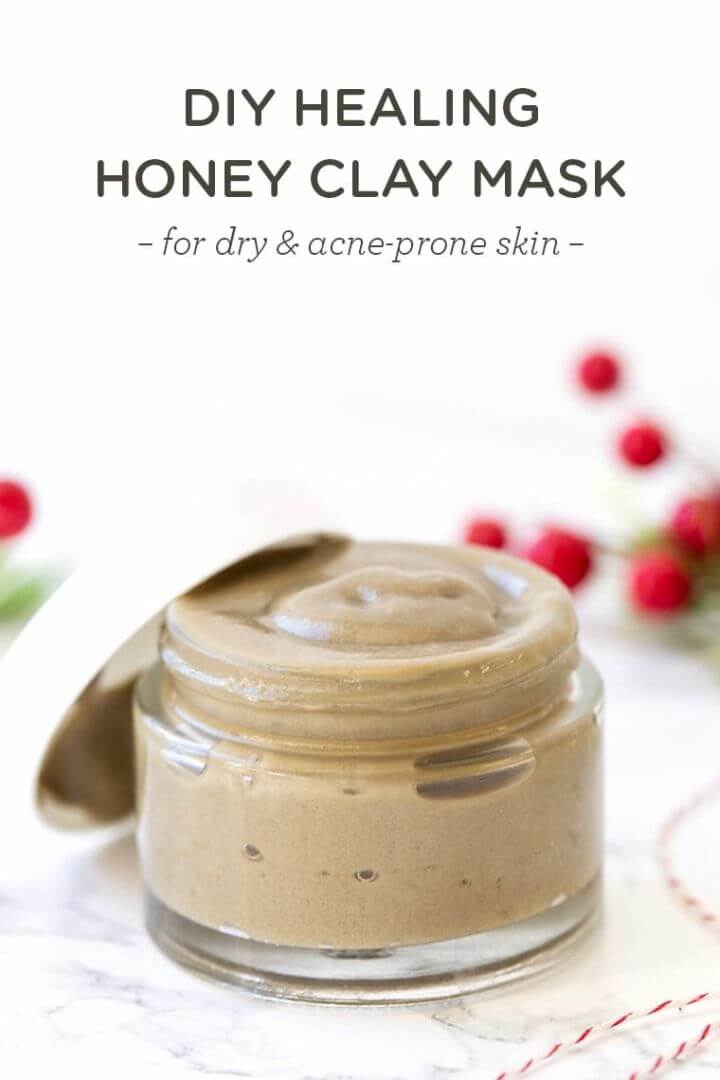 Treat acne and leave your skin feeling super soft and glowing with this healing honey clay mask, an anti-acne mask for acne-prone skin. The healing clay mask base will cleanse the pores, add the avocado oil and honey in the clay to get it in the paste form. Add essential oils and apple cider vinegar too in the DIY 5-minute clay mask recipe. simplyquinoa
20. Charcoal Face Mask for Acne Prone Skin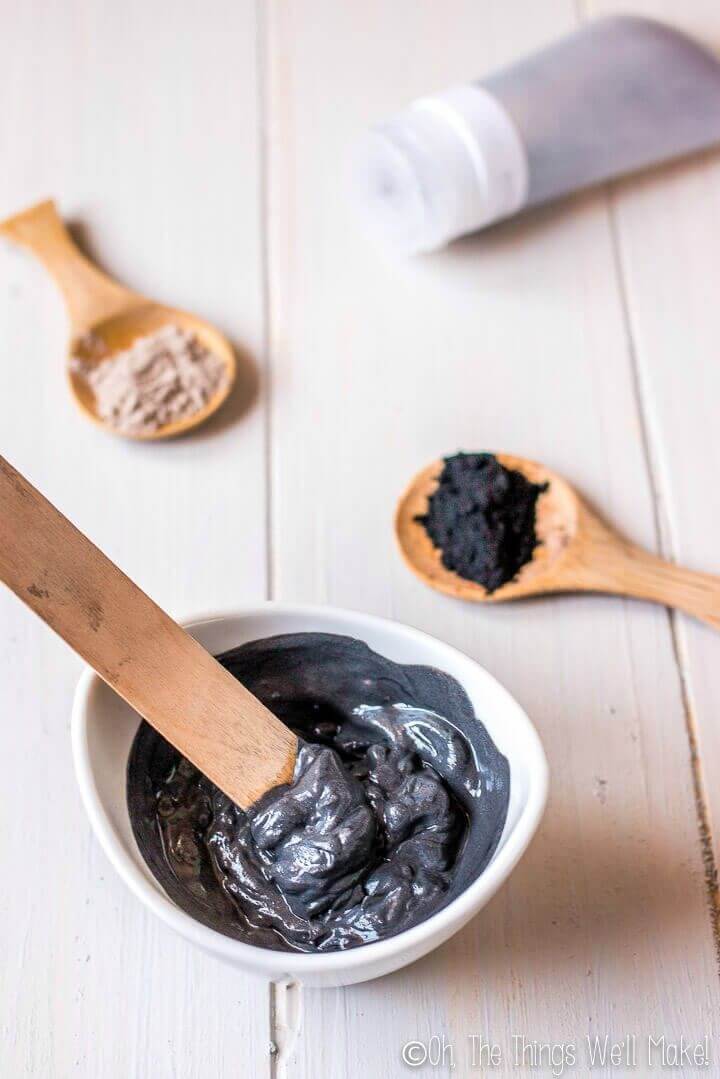 Clear up your skin with this charcoal face mask that will work best for acne-prone skin. These face masks will rock for both oily and acne-prone skin types and are quite easy to prep. Grab the activated charcoal and bentonite clay to get this face mask made super quickly. Full guides here thethingswell