Do you love watching hummingbirds? You can find below the list of 42 hummingbird flowers or hummingbird plants that can make these precious little fellows fly around your garden area. Bird watching is a therapeutic activity that can be your one quick shot to feel a little closer to chaos less nature! Every gardener has a basic set of questions that serves their interests! Most people like to know the kind of flowers that attract hummingbirds and hence add more life to the area! More pollination, more life! It is all really just establishing an environment and habitat around that can offer hummingbirds food and shelter! Hummingbirds are the smallest migrating birds, and they can easily fly backward! As for their weight and physical characteristics, they weigh even less than a nickel.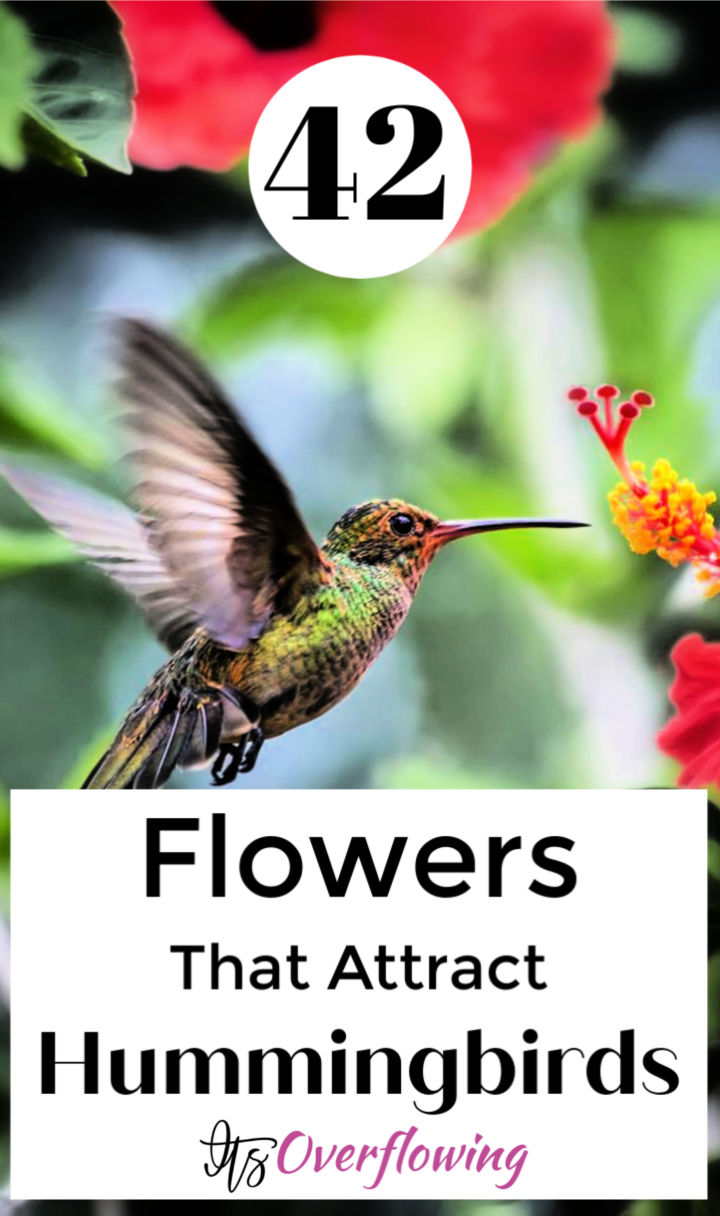 What kind of hummingbird flowers you should choose?
Before heading straight to enlightening you with the list of hummingbird flowers and plants that attract hummingbirds, there are a few ideas that you might want to keep in mind. Hummingbirds have no sense of smell; hence your inclination towards seeing more of them around can lead you coloring your backyard all colorful! These bright colored flowers carry more nectar, and so they offer more food for them. We can even call this setting up a buffet of nectar and colorful plants and flowers that attract hummingbirds!
Your focus should be on Less Fragrance but More Nectar or filling species. Just add a lot of RED blossoms around the area, among other hummingbird flowers, to make sure no hummer flies away hungry! In this roundup below, you can find an interesting list of hummingbird plants and hummingbird flowers. Keep your garden filled with these flowers, and you can welcome a lot of hummingbirds.
1. Scarlet Beebalm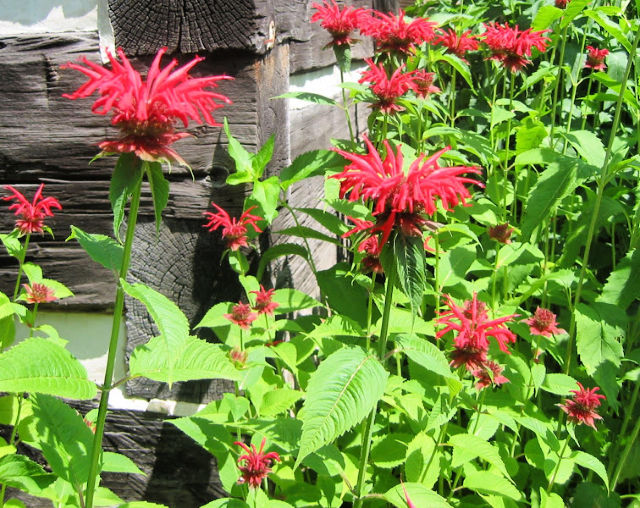 Scarlet beebalm is a bright red colored flower! That can brighten up your garden all summer long. This hummingbird flower is native to the eastern USA mostly. If you are looking to raise a pollinator garden, this is your must-have plant. Ideally, itself, this plant grows in damp areas, and it blooms best in the sun. Hummingbirds are attracted to this flower as they can feed on its nectar. Its leaves have a minty aroma. However, as per its bright-colored and nectar oozing stem, it is certainly a hummingbird flower.
2. Cardinal Flower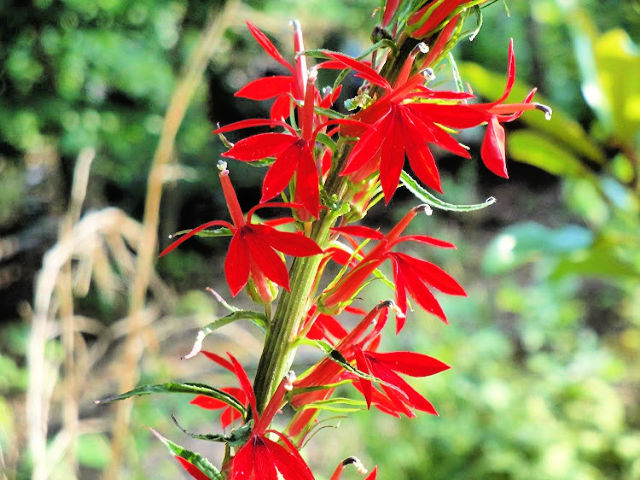 Add some more beautiful and tubular flowers in your habitat of flowers for hummingbirds! These red cardinal flowers are bound to attract and bring hummingbirds for more pollination. Its bloom time ranges around from mid to late summers. The mature size for these cardinal flowers is approximately 3 feet. Unlike scarlet beebalm, the cardinal flowers grow best in the shade and not under the sun. Its vibrant red color is bound to attract the hummingbirds in your garden.
3. Sage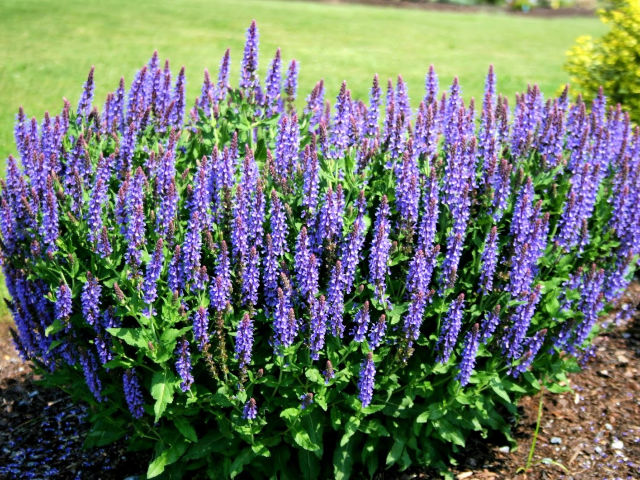 Check out this another addition to your hummingbirds' garden. Sage has over 700 different varieties and species of both annual and perennial qualities. Typically, a sage flower's length ranges from 10 to 60 inches. Hummingbirds have been to visit the red sage, purple sage, and even the mixed sage flowers. As it is already known that hummingbirds are attracted to color. So both bright-colored sage flowers are proven to be a valuable addition to your hummingbird flowers garden.
4. Columbine Flower
Bring some lotus-shaped, common, or lantern shaped columbine flowers into your garden. Columbine is a lovely pink or crimson hummingbird's flower type. You sow them in the garden, and once they have bloomed, they are guaranteed to welcome the hummingbirds to come and visit more often. You can like columbine more given the fact that they come in SO many shapes and colors. Plus, they are so easy to grow.
5. Beardtongues
A pretty pink collection of bear tongues flower is not just pleasing to the eyes, but it also has quite a resilience to survive even in drought. Beardtongue is a source of food for these hummingbirds! They grow three-foot-long stems from the ground and sprout beautiful magenta-colored flowers in a tubular shape. These tubular flowers are usually one to two inches long. Plant the beard tongues in your garden under full sunlight, in the dry side of a fully drained soil. The flowers usually show up in spring and early summers.
6. Summer Lilac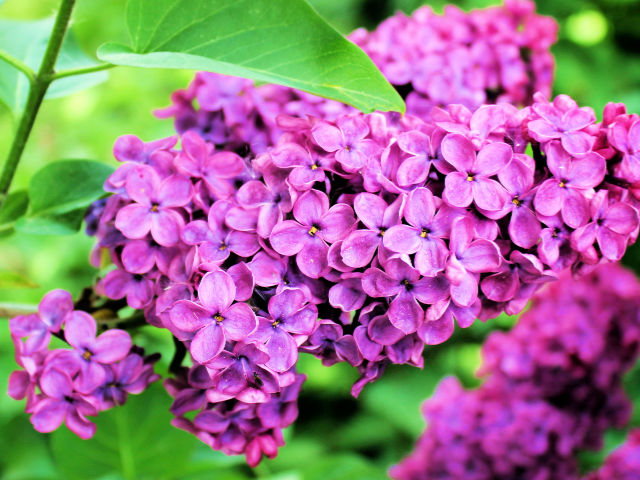 Summer lilac or buddleias is a vibrant flowering bush, and it has a reputation to attract butterflies, other insects, and especially it can be termed as among as a hummingbirds' flower. A typical summer lilac can grow up to 1 foot to 5 feet. Among other plants that attract hummingbirds, summer lilac grows beautiful and whimsical dark pink and light purple flowers. A beautiful pollinating flower, guaranteed to attract a lot of hummingbirds.
7. Honeysuckle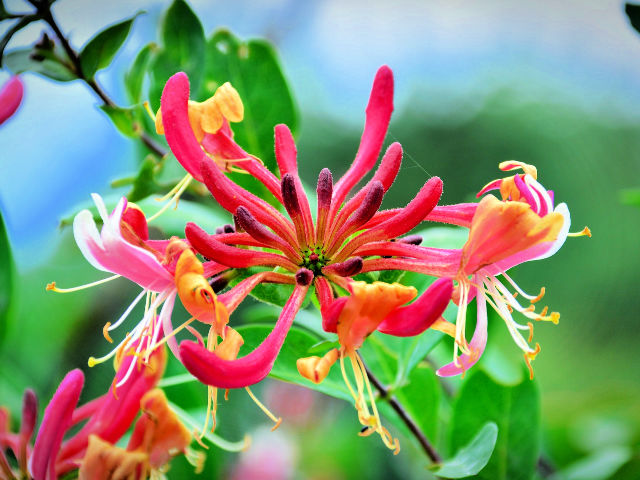 Honeysuckles are rich in sweet nectar and one of the most liked among other hummingbird plants. These are nectar enriched for hummingbirds, while at the same time, they offer quite a pleasant aroma for us humans. Honeysuckles are not very fond of growing in colder weather. These plants produce a huge variety of pretty and versatile flowers. A honeysuckle plant can grow in partial sunlight and can grow up to 20 feet.
8. Petunia
If you are looking to add some inexpensive and equally easy to grow. Petunias are the annual hummingbird flowers. By planting Petunia, you can actually be set up almost an unlimited supply of nectar for many hummingbirds. Petunia is known to thrive in the sunniest area of your garden. Their flowers are in different colors, including vibrant red, pink, purple, white, and other mixed colors.
9. Coral bells
Here's another way to keep your hummingbirds visit you more often. Coral bells are beautiful but, at the same time, delicate-looking flowers that usually bloom around either late spring or in early summer. These hummingbird flowers bloom just once a season. You can grow these in your garden in full or a partial shade zone. Their USDA hardiness zone ranges from 3 to 8.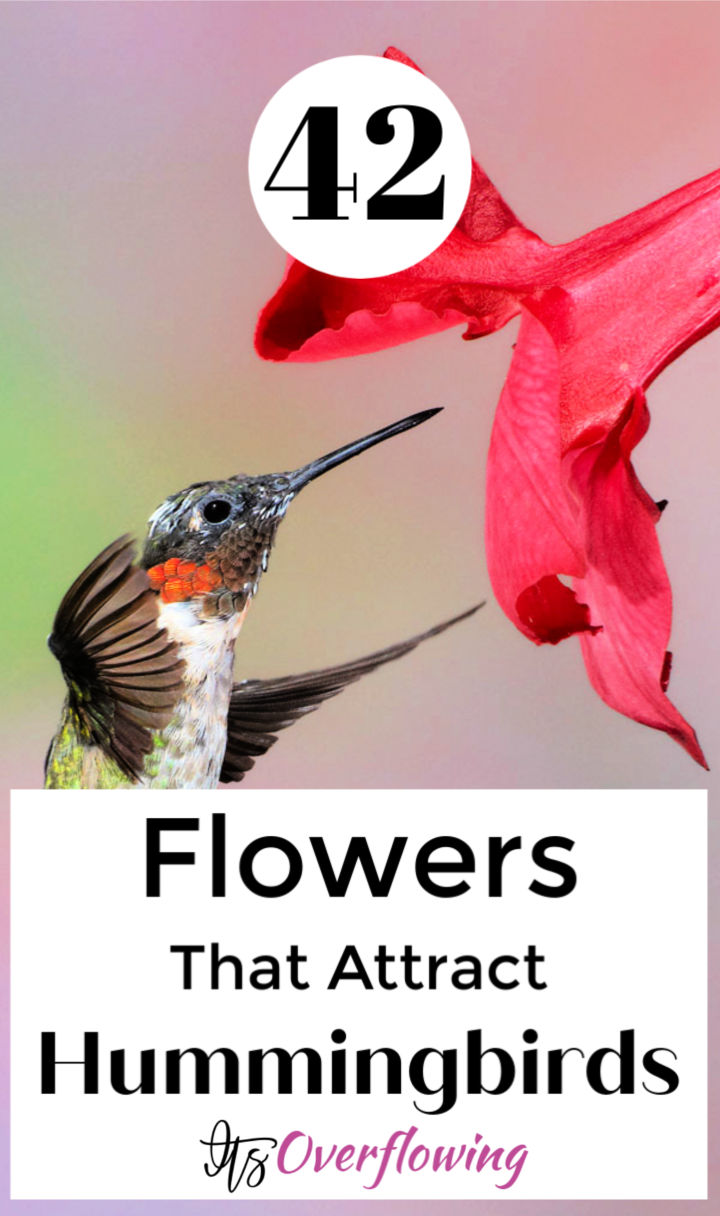 10. Zinnia
Zinnia can be termed as one of the favorite hummingbird flowers. They are annual flowers with extremely beautiful and bright blooming colors. Zinnia usually grows from 6 inches to 4 feet, and the flowers have a lot of colorful hues to brighten up your garden décor. These flowers like to grow in moist soil, however, avoid watering them from overhead. The USDA growing zone is 2 to 11, as zinnia is an annual growing flower.
11. Fuchsia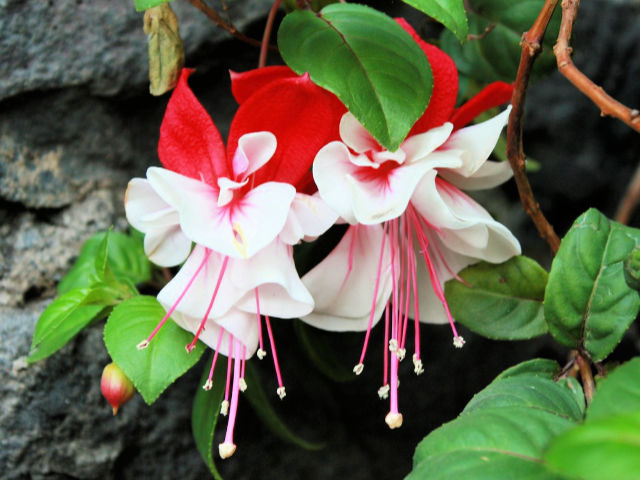 Along with the rest of the nectar buffet that you can set up for your hummingbird garden, don't forget Fuchsia – a colorful flower specie. It is the flower genus that is known to have at least 110 recognized species. These hummers are known to get attracted to a lot of nectar, and that's precisely what a Fuchsia plant is enriched with. This hummingbird flower is usually from South America. It is no hidden news that Fuchsia and hummingbird are known to have developed quite an attractive bond over time!
12. Nicotiana alata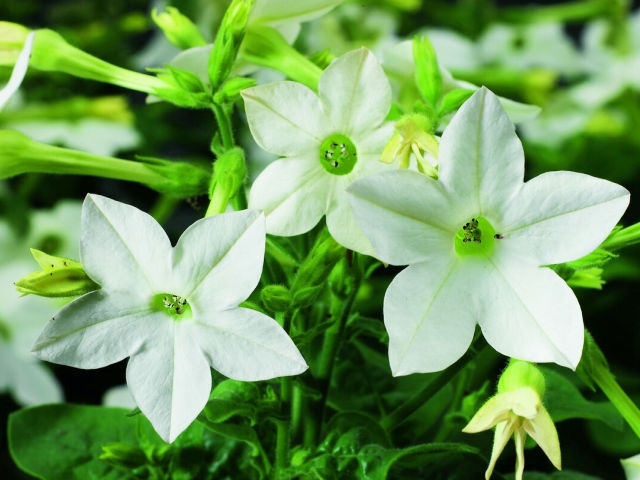 Nicotiana alata is a bright-colored flowering tobacco plant. They love blooming under the sun, and their season is usually from early summers to fall! Their usual size after blooming is around 2 inches in diameter. However, their height may increase up to 20 inches. Just make sure to sow the Nicotiana seeds after the seasonal frost days are gone. Given its bright colors like scarlet red, pink, or purple, they attract hummers quite a lot!
13. Trumpet vine
You must have heard that trumpet vine is also known as hummingbird vine! It's no mystery, really. Are you passionately looking to get some hummingbirds to stop over your garden! As soon as they migrate from their tropical areas, set up some irresistible trumpet vine delights for them. The best part is that these trumpet vines are those ideal hummingbird flowers that are exceptionally easy to grow. The shape of the flower's bloom is the major reason what attracts hummers the most. It makes it easier for them to reach the nectar.
14. Larkspur plants that attract hummingbirds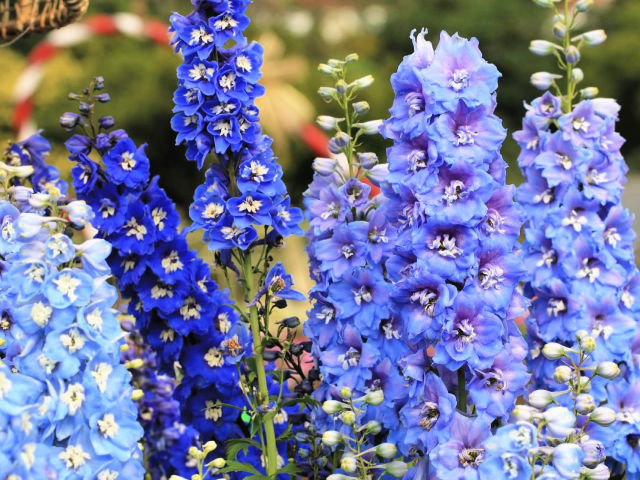 Delphinium also knows as Larkspur, is the pretty violet, blue, and white or mixed colored flowers. Their height and how tall they are makes them quite the lucrative food package for any hummingbird. Pair it with their vibrant colors, and you have got yourself an irresistible hummingbird garden deal. Just keep one thing in mind that Larkspur needs A LOT of sunshine to bloom in. So, better, choose a sunny corner for them.
15. Red hot pokers flowers that attract hummingbirds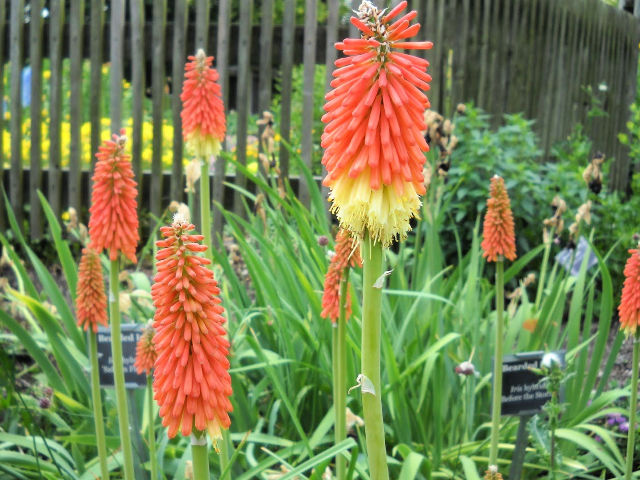 Red hot pokers or Kniphofia are beautifully yellow and orange colored tube flowers that can add so much more life to your garden! Rose hot pokers are the guaranteed hummingbird flowers. It stumps from the grass-like leaves and is about 2 to 5 feet tall. Kniphofia can grow best in temperature, and hence its USDA zones are between 5 to 10.
16. Lupine blooming flowers can attract hummingbirds
An early spring lupine blooming flowers can attract hummingbirds. Lupines are mostly shot lives and perennial flowers that are best to sow and bloom in the early spring. This hummingbird plant is usually 3 to 4 feet tall. But it does come in other varieties too, which may stay shorter. The ideal USDA zone for Lupine is 4 to 8.
17. Giant hyssops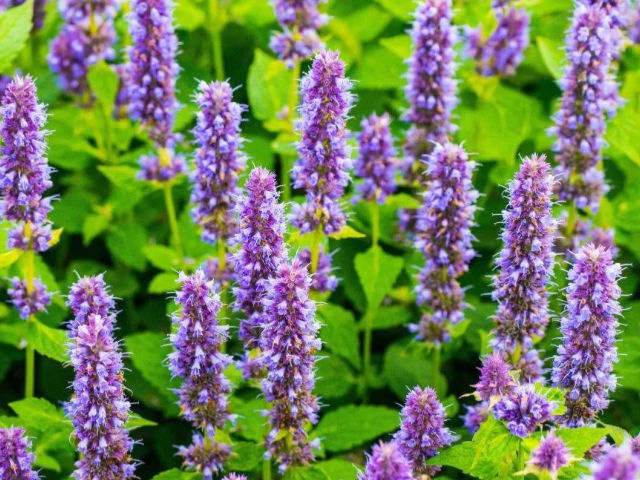 A beautiful addition to your hummingbird garden. Giant hyssop grows up to 90 to 100 cm in height. Its lavender flowers are a combination of tubular flowers. It perfectly blends well with native or other wild plants. It's tubular flowers, and bush-like structure is sure to attract a lot of hummingbirds to your garden.
18. Daylilies Hummingbird Flowers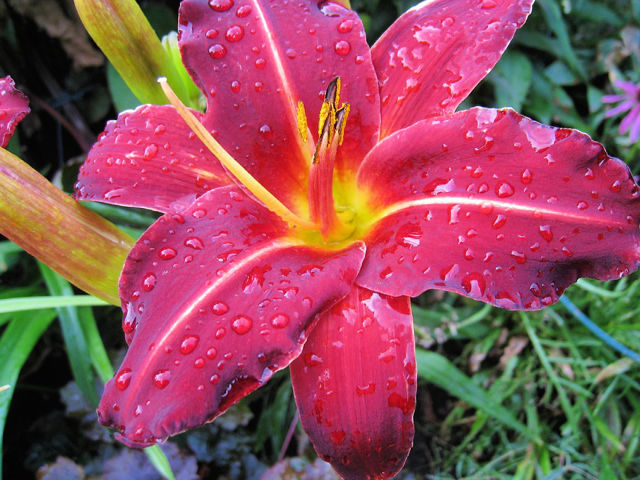 As we already know by now that hummingbirds are attracted by colorful and bright colored flowers. Adding daylilies can definitely lift up the whole aura of your garden to manifolds. A combination of bright colors and their nectar oozing structure can charm many hummingbirds in. The height of lilies can grow up to 10 inches to around 4 feet. They can bloom under shade or full sun too.
19. Garden phlox flowers for Hummingbirds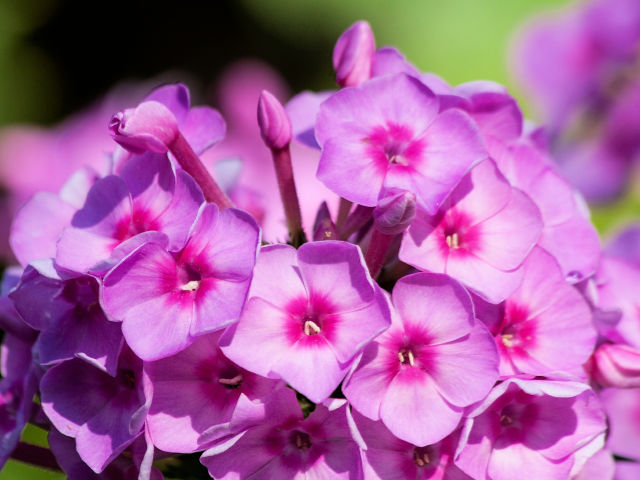 Garden phlox can make your garden look like a fairyland meadow or something of the sort. It can start blooming from summer and brighten up your garden until early fall. It won't be wrong to call these flowers as the backbone of the summer garden borders. Their hardiness zone is from 4 to 8. They can bloom under full sun and partial sun.
20. Pink / Dianthus Flower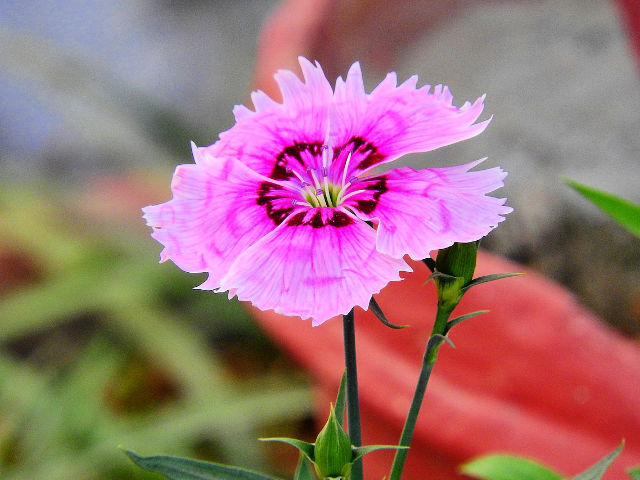 Dianthus or clove pink comes are mostly perennials. However, some are also annual flowers. The bright colored flowers have five petals and have a pinked margin. They grow usually around 45 cm. The typical pink flowers have a mild purple center inside. Given the shape of the clove pink flowers, they can be a valuable addition to your hummingbird's garden.
21. Lily Are Really Hummingbird Flowers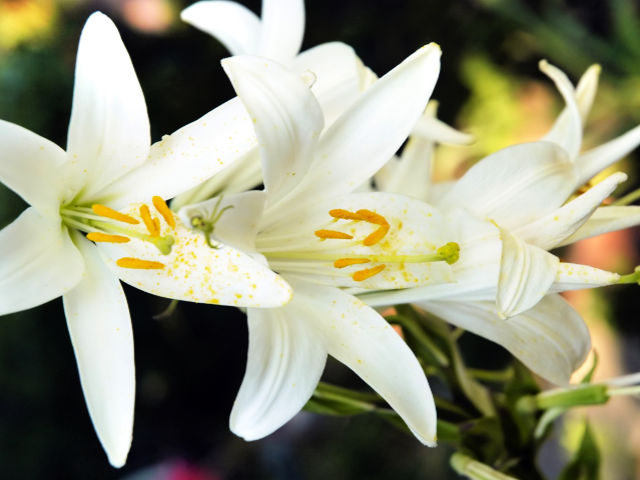 Lilies are not wrong to be termed as the ideal show boosters in your garden. Lilies are these beautiful, large flowers that bloom into bulb-shaped florals. There a few species of lilies that you can get started with! Either Wild yellow lily or tiger lily. Their blooming season is from June to August.
22. Hibiscus
Red is the color of life and passion! Red is the favorite most hummingbirds too. You are sure to attract many of them over your garden if you add these hummingbird flowers in it. A typical hibiscus flower can grow up to 10 inches to 4 feet tall. The USDA zone of hibiscus is 3 to 10.
23. Touch me not plant for Hummingbirds
Touch-me-not's grow in a bunch of one to three flowers. Filled with nectar, they are sure to attract a lot of hummingbirds, and you can have a lovely bird sightseeing time. These flowers are about 1 inch tall, and their width is between ½ to ¾ inches. The flower is in the shape of a tube or a funnel. They are usually in orange colors with red spots.
24. Hollyhock Plans for Hummingbird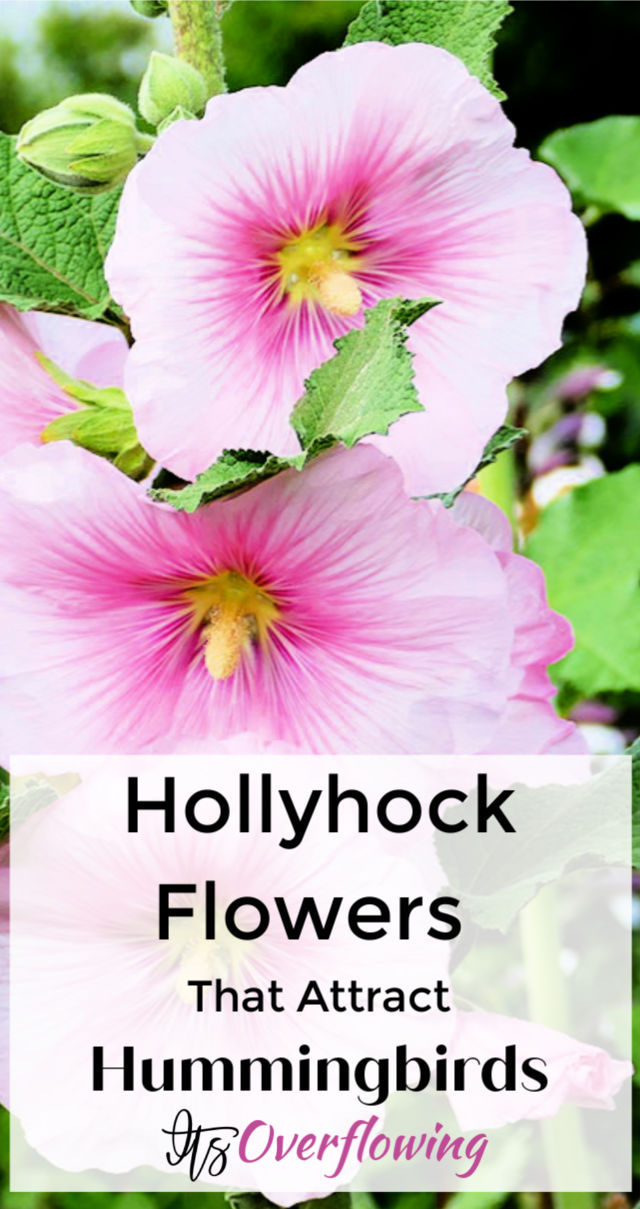 Hollyhocks bloom best under the sun and can make quite a statement addition to your outdoor garden. Hollyhocks are perennial, and they mostly self-seed. Their hardiness zone is 3. Rich with nectar, they are sure to attract a lot of hummingbirds to your garden watch party. They come in a variety of colors and form a lovely floral bed.
25. Coral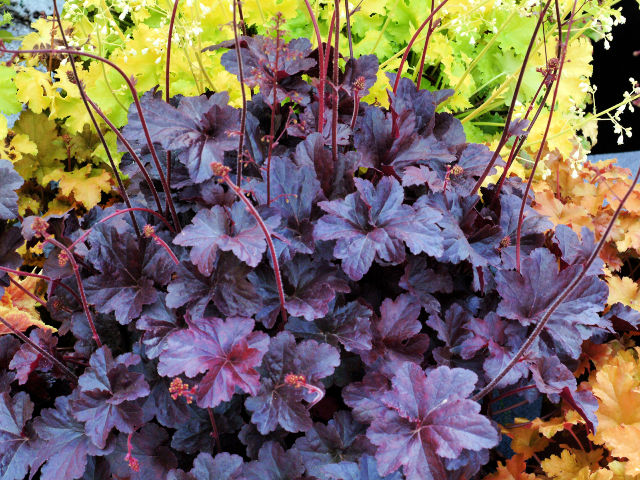 Coral or coral bells are beautiful small flowers. They are bright yellow-colored flowers, with a lot of nectar and bright colored appeal. Imagine all the hummingbirds that will be visiting you over. Their hardiness zone is 4 to 9. This typical perennial hummingbird plant can grow under full sun. The maximum height of this plant is 5 inches when it hasn't bloomed long.
26. Copper Tips or Crocosmia
Crocosmia or Copper tips are bright-colored bulb-like flowers that bloom best in summers. If you have been looking for border plants for your garden beds, then copper tips are one great option. Their life cycle is half annual. Copper tips have the USDA zone of 3 to 10, in annual growth. The height of a typical copper tips ranges from 24 to 72 inches.
27. Coral honeysuckle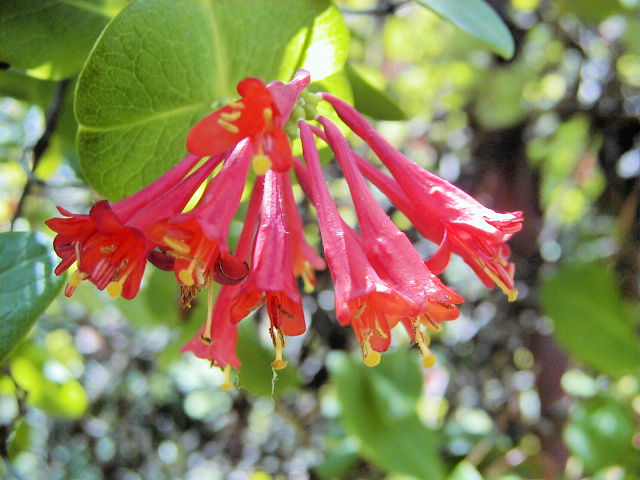 Add this native vine to your hummingbird garden. Coral honeysuckle or trumpet honeysuckle is the beautiful and bright colored tubular flower, filled with sweet nectar. This native vine plant can be planted under the full sun to get the most flowers to bloom. The hardy zones for this plant are 4 to 10.
28. Foxgloves Flower for Hummingbirds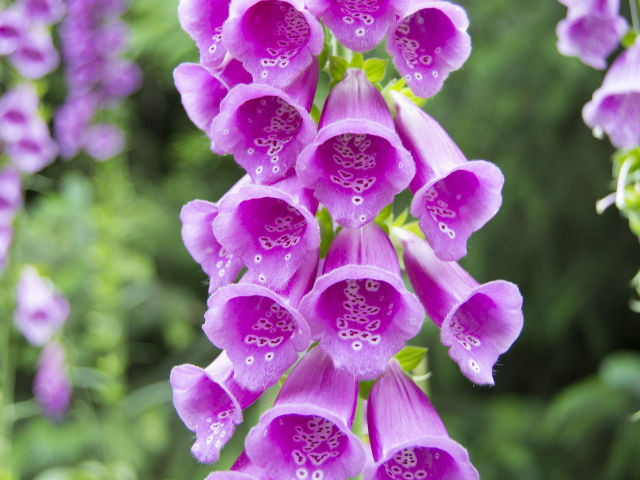 Combine the bright colored and tubular-shaped fox gloves to attract a lot of hummers to your garden. Foxgloves or (Digitalis purpurea) are beautiful, magenta-colored flowers. Whole most foxgloves are downward-facing, but some are also upward-facing flowers. They can grow even 4 feet tall and have the beautiful dotted throats.
29. Ipomoea
Morning glory or Ipomoea is a must-have hummingbird flower in your garden! You can grow them at any wall or in a corner, and they are bound to attract many hummingbirds on board. Their flowers are tubular in shape. Ipomoea is a rapidly growing vine and can cover your wall pretty quickly! More flowers, more hummers to visit over.
30. Dense hederifolia blazing star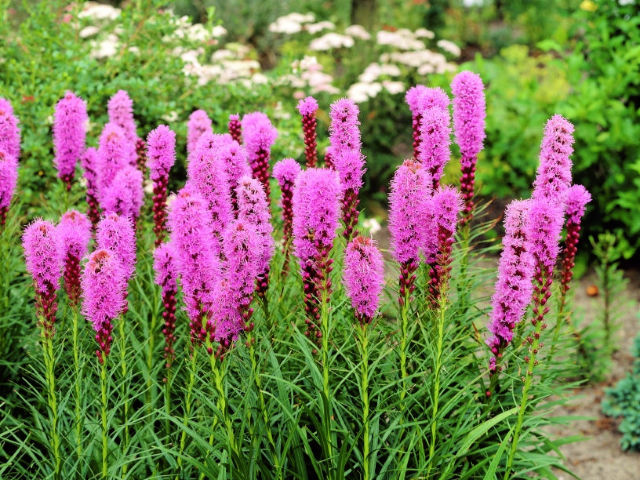 Blazing star is the has these tall spiking flowers in a variety of colors from red to purple. They are very attractive to hummingbirds as well as butterflies, etc., Blazingstar has tufted flower that typically spikes from bush-like foliage. Their length varies from 3 inches to 8 inches and is dependent on soil quality.
31. Plantain lilies
Plantain lilies or Hosta are bright colored and shaded perennial plants. They come in a variety of shaded leaves and have beautiful and vibrant colored leaves. You can find them in gold, blue, or green hosta colors. Their sizes also vary from giant to dwarf.
32. Pink Canna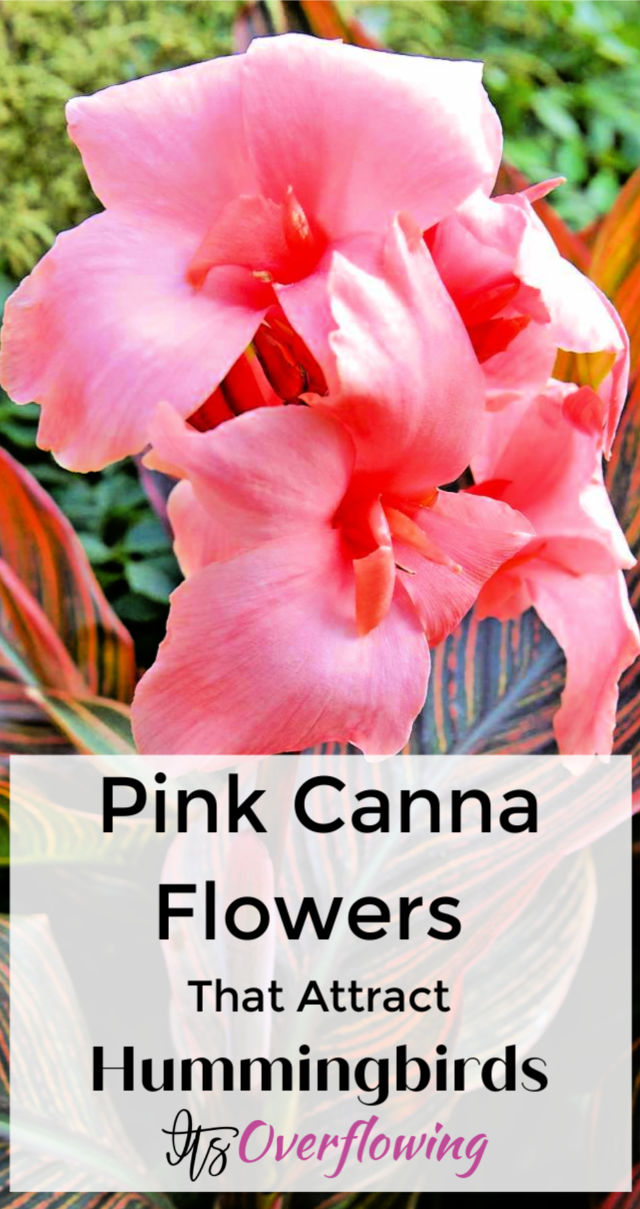 Pink canna or canna lilies are pleasing semi-tropical flowers. The pink canna needs moist soil to grow well. They can grow in either full sun or even partial shade, which depends on the quality of the soil. Their winter hardy zone is. Their bright pink color is bound to welcome a lot of hummers to join your garden!
33. Nicotiana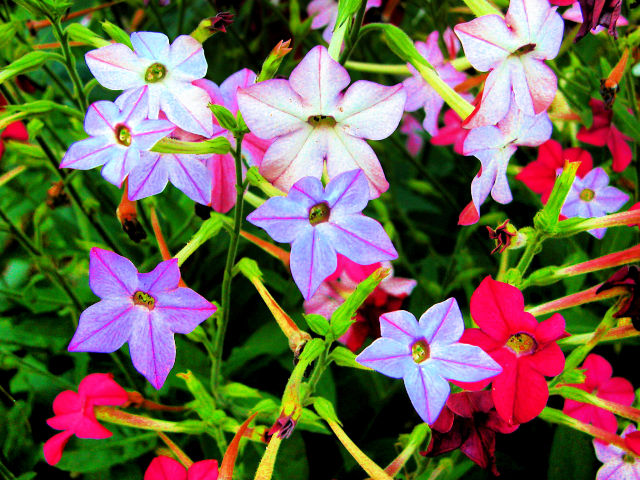 Nicotiana or flowering tobacco can survive in zone 7. This plant can grow up to 3 to 6 inches tall. When the flowers bloom on it, they can be seen in a variety of colors, including; green, cream, red, and even darker purple tones. Hence the bright colors and its trumpet shading are sure to invite a lot of hummers for feasting on the nectar.
34. Yarrow alata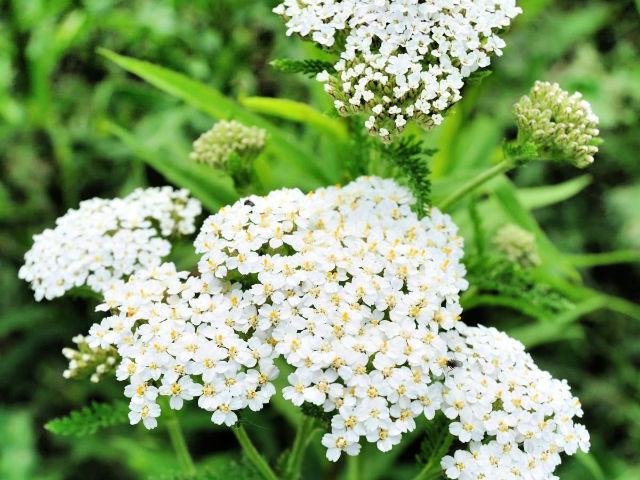 Yarrow alata is a beautiful plant that produces a beautiful and catchy collection of white, yellow, and orange-colored flowers. These flowers start blooming in the early summer and can easily last until mid-fall. However, the time length of their blooming varies from specie to specie. These can grow about 48 inches tall.
35. Weigela
Weigela or weigela Florida, is a native plant of China or Korea. This shrub can grow up to 9 feet in height. It has beautiful pink, white, cream or yellow color blooms. The booming season for this hummingbird plant is usually between early to mid-spring. It can easily grow under the full sun and makes the best borders.
36. Lantanas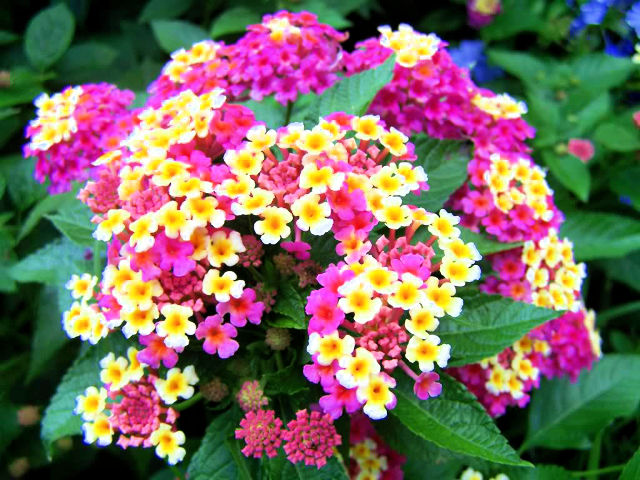 Lantanas can spread up to 8 feet and grow best in hardy zones from 8 to 10. Lantana plants grow maximum around 6 feet tall. These can also be termed as having quite the relationship with sunlight, they grow best under the sun. Their flower head is filled with gold color, and the center is surrounded with orange petals. Rich in nectar, and bright colored, lantanas make great hummingbird attractions.
37. Catnips Phlox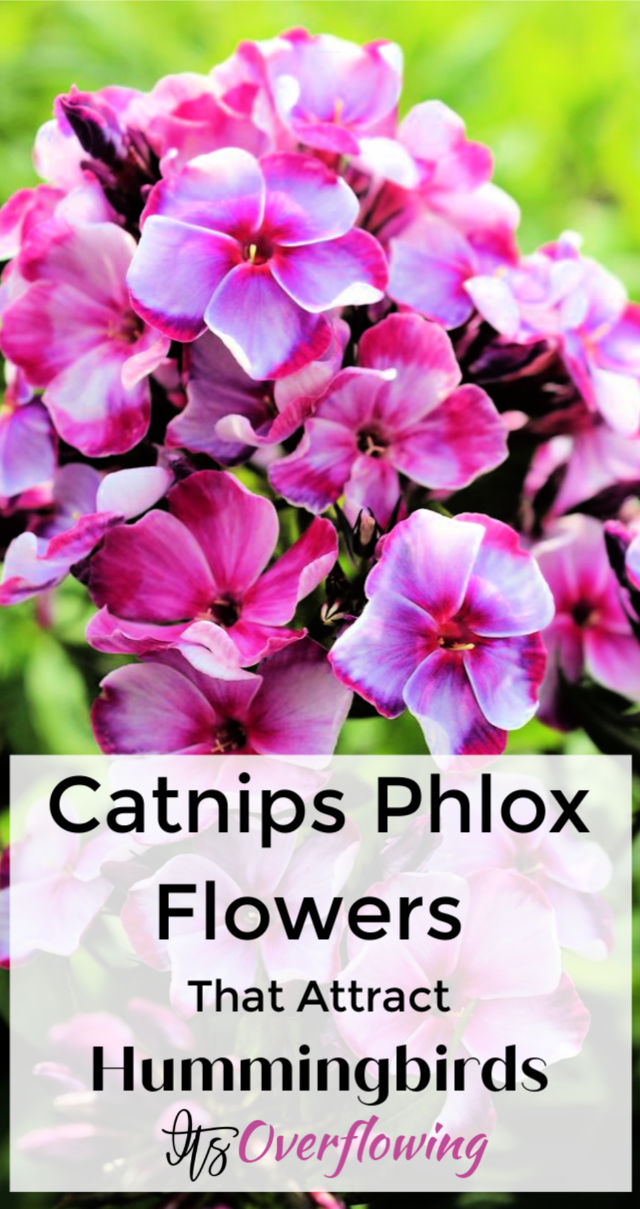 Catnips phlox can be the statement addition to your garden or raised beds. These are quite the longest blooming flowers that go as long as from summers to fall. Phlox are known to bloom best in milder weather conditions. Their USDA growing zone is from 5 to 8. These are the really beautiful flowers that attract hummingbirds.
38. Lychnis Chalcedonica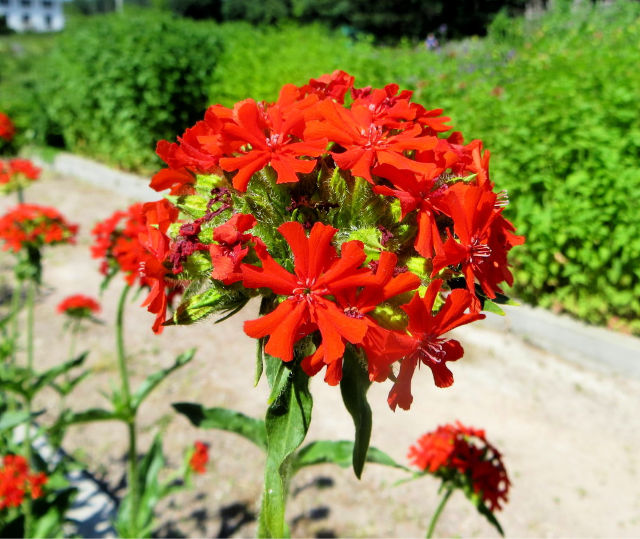 Lychnis chalcedonica comes from the flowering plant family of Caryophyllaceae. It also goes by the name of the Maltese cross. This is a perennial species that can grow up to 3 to 4 feet tall. Its blooming time is between early to mid-summer. Whereas the color of the flowers ranges from red, white, or pink.
39. Irises Are Hummingbird Flowers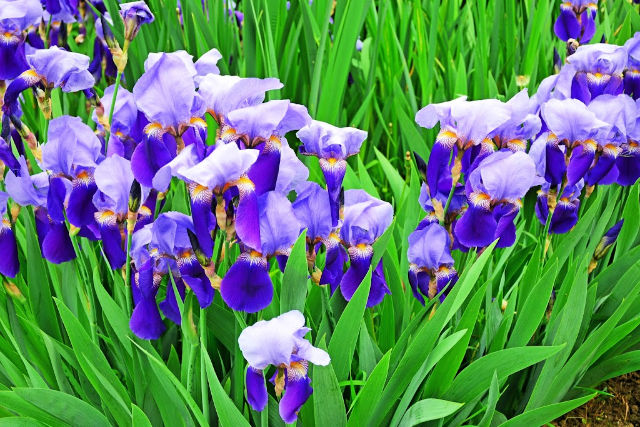 Irises are guaranteed to attract a whole lot of hummingbirds to your garden! These are quite durable and can grow up to 12 to 18 inches tall. They start blooming from May and keep blooming until June. Their hardiness zone is between 4 to 9.
40. Vervain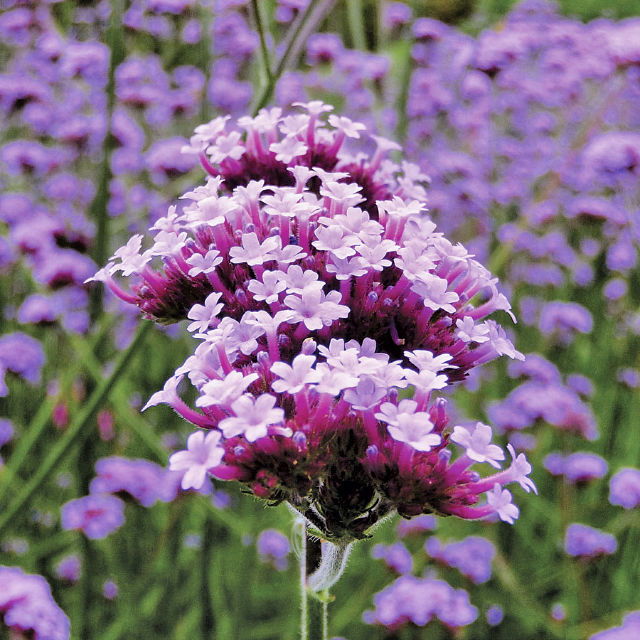 Vervain has many species and comes in many varieties. Some of its species like Blue vervain is a perennial flower. Its branches spike upward and have a beautiful pencil like a flower shape. Its blooming period is mostly around late spring until late summer. Vervain can grow up to 30 cm depending on soil and weather conditions.
41. Trumpet Vine Plants to Attract Hummingbirds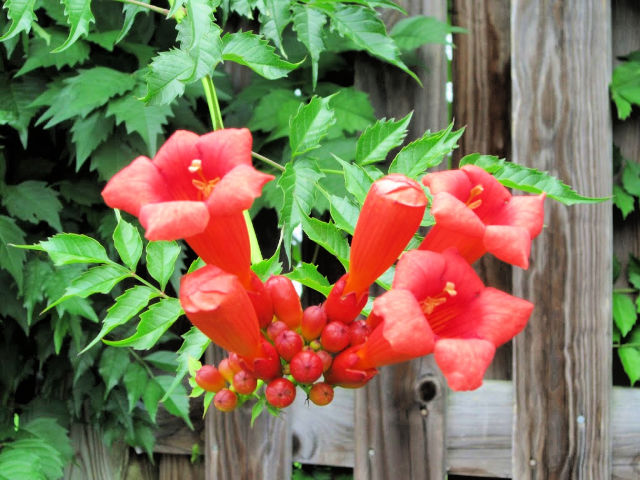 Trumpet vines have the botanical name as Campsis Radicans. These grow best under full sun or in partly shade. Their full-grown maturity size is from 30 feet to 40 feet. The beautiful blooming colors they have are either yellow, orange, or red. All are bright enough to attract a hummer, for certain. Their hardiness zone is 4 to 9.
42. Peony Flowers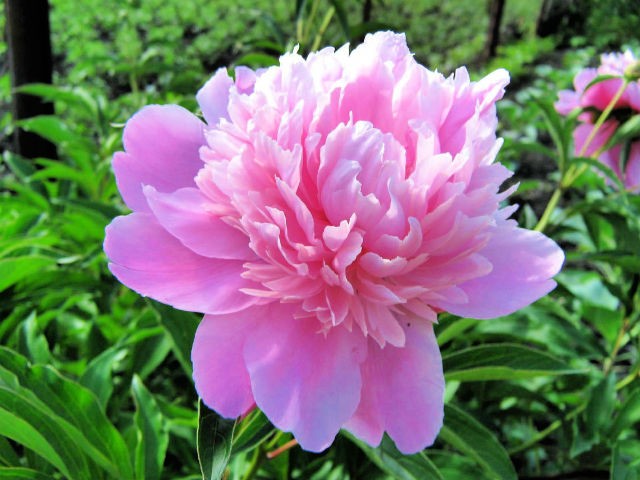 Peony is a beautiful flowering plant from the Paeoniaceae family. Their zones vary from 2 to 8. A mature peony can grow up to 4 to 7 feet tall and can go up to 5 feet wide. Most of the peony plants are sun lovers. Their flowers are of different colors from white, pink, and red. Surrounded by these petals, the tube offers a lot of nectar to hummers.
If you want to plant flowers in raised flowers bed then these free raised garden bed plans help you to build your own flower box at no cost.
Conclusion About Hummingbird Flowers and Plants
After exploring through 42 hummingbird flowers and plants that attract hummingbirds, you must have seen by now that it all depends on "Nectar." Nectar and color of the flowers is the king in any hummingbird garden. Both have to be there to attract the hummers and keep them coming back after their initial visit. Hopefully, with the help of these detailed hummingbird flowers list, you must have now got an idea towards the right direction to have one successful hummingbird garden!