Are you wondering how you can make your garage a perfect working space? Garages play crucial roles in keeping our vehicles out of the elements and in improving security. You can also use the space to perform different projects and store tools. Thus, you should get these 6 things to make your garage a happier and more productive space.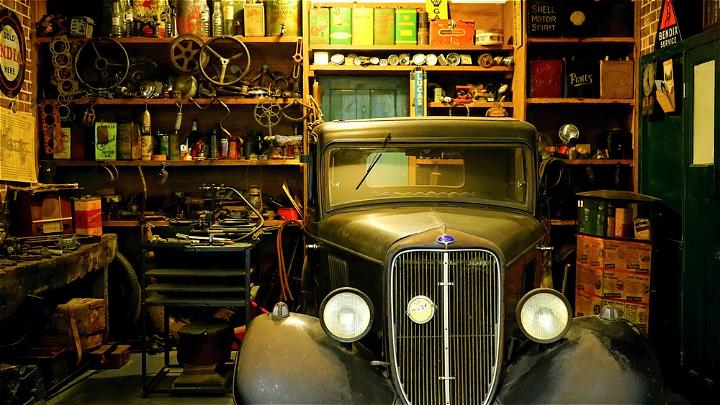 1. Ventilation
If you use your garage for different projects, you should ensure that it has sufficient openings to promote quality ventilation. Working in a hot environment can significantly impact productivity. You can utilize natural ventilation, and you can achieve this by choosing the right garage door. There are different types of doors available on the market, so you must get something that suits your space. Apart from getting the right door, your garage should also have enough windows.
Installing a fan in your garage is another effective method that can help you improve air circulation. If the garage faces the direction of the sun, or it is insulated, a fan is an appropriate gadget to have. Fans help reduce the sticky feeling that can be caused by sweltering heat that can affect your work. A fan provides a comfortable environment that helps you achieve your goals. It is vital to select the ideal garage fan that will suit your needs.
2. Appliances
When you work in the garage, you must have all appliances that can make your workflow more efficient around you. You wouldn't want a situation where you have to leave to get something from the house or any other place. If you live in a place with a hot climate, you need to buy a garage refrigerator. There are many things you should consider when choosing a refrigerator for your garage to ensure that it fits your needs. Space available in your garage is of the most crucial aspects; it will determine the type of fridge you can get.
You may need to look for specific modifications to increase the lifespan of your fridge if the climate in your area is extreme. Some garage refrigerators provide higher efficiency, and they may be a bit more costly than normal ones. You can use this special equipment for bulk storage of canned and bottled beverages.
3. Work Bench
A workbench is something you must have in your garage. Various tasks happen in the garage like fixing electronics, or woodworking which means that you need a sturdy work table. Your workbench does not necessarily need to be very special. It should be something simple, but make sure it provides the utility you want. If you want something sophisticated, then you need to consult a professional woodworker. However, you can also build it as long as you have an idea of the design you want.
Other companies sell basic kits used for making workbenches consisting of solid-wood countertops. Ready-made benches are the best option since they come with all the features you may need to undertake different projects. You can visit your local home center to get the appropriate table for your workshop. Some brands consist of steel frames, and these are quite durable.

4. Lighting
Inadequate lighting in your garage can impact the quality of your work. Dim light often results in costly mistakes. Fortunately, installing quality lighting in your garage is not difficult to do. Look for good lighting systems at your local hardware. You can add several bulbs to your garage to make it brighter. Additionally, you will also need a portable light that helps you quickly scan the floor if you lose something.
Natural light also makes your garage more comfortable. You can achieve this by installing a surface-mounted raceway. This system eliminates the need to tear the ceiling or walls. Additionally, it does not require special materials or tools. A raceway starts from an outlet that already exists and it can run in any direction. You can also consider the option of installing big windows to allow more light inside your garage. Make sure you put the windows and any other necessary openings in strategic positions.
5. Dialed-in Storage
To reduce clutter in your garage, make sure you have detailed-in storage. If you have plenty of equipment and tools, you will need special organization in your workshop. There are several options you can consider for your garage. Your ultimate choice depends on what you want to keep in your space. Popular storage options you can use include wall-mounted cabinets, roller-cabinet-and-chest combo, or slats. The quality and size of tools you have should help you choose the appropriate storage.
You also need to create a system to ensure that each tool goes back to its original place once you finish using it. This will help reduce clutter inside your workshop. Proper storage of tools also plays a role in extending their lifespan. Clean all the equipment to maintain a conducive working environment that can promote productivity. Make sure you store your tools in areas where you can easily locate them when you want to do your work.
6. Stain-Free Flooring
A slab floor in your garage is okay, but you can consider stain-free flooring to maintain a clean environment. Substances like oils, grease, paint, and other lubricants can be difficult to remove from your floor. Therefore, the option of flooring that is easy to clean can make life easier for you. You can simply wipe the spills to keep flooring appealing. Many homeowners prefer epoxy or modular tiles. Installation of these tiles is easy, and there are numerous style and color choices available on the market. The structure of your garage should help you choose the ideal tiles. It will be a good idea to enlist the services of a professional contractor if you don't have experience in this sector.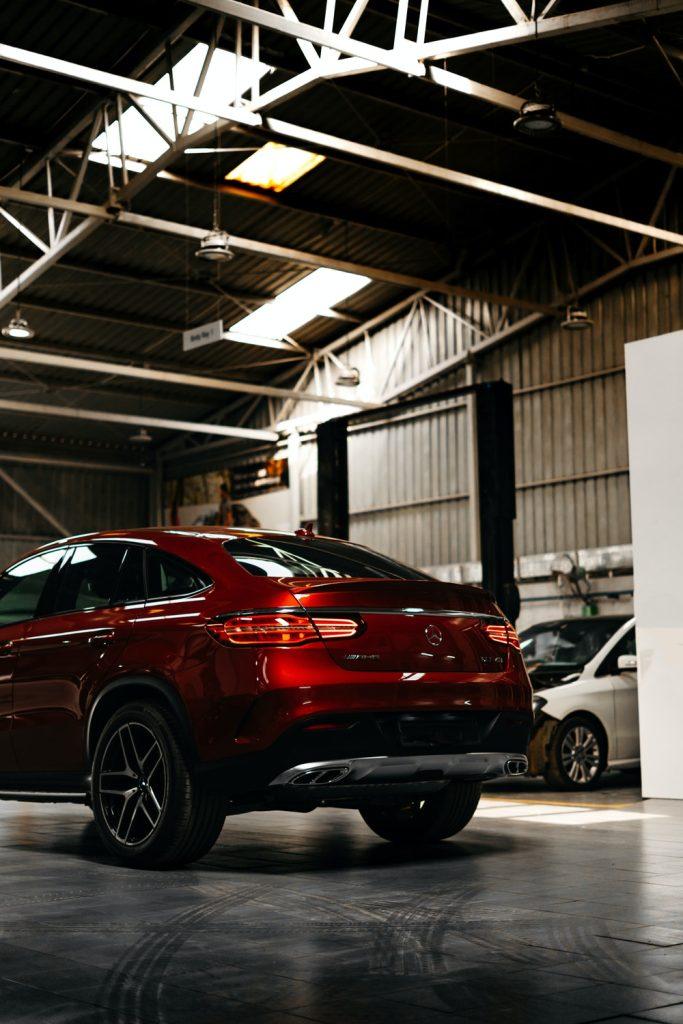 You should never let your garage appear disorganized if you want to make it a more productive space. Ensure that you have proper tools that can help you work efficiently and create good storage. Proper lighting is vital in your garage, and you should also make sure that it has appropriate ventilation.