Crafting is generally such an interesting thing to do because it allows you to express your creative side and make useful things. But on the other hand, it is also a hobby that requires a lot of items.
And if you are constantly accumulating them, eventually, you'll reach the point when you will no longer be able to keep these items in your house. And this particularly refers to people who live in smaller spaces.
And that's precisely one of the reasons why you should be smart and think of the steps that you can take to properly organize your craft supplies. If you are running out of ideas, then you should take a look at our suggestions below.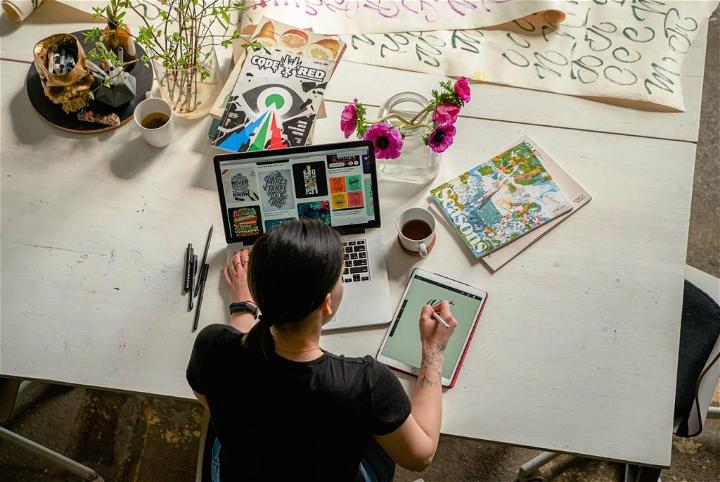 Practical Ways To Manage Your Craft Supplies
Purchase A Craft Storage Cart
Now, here's something that's very practical, yet that doesn't take a lot of space. Although creativity is extremely fun, it can also be very messy, especially if you want to keep things tidy and organized.
Since an organized space can positively impact your productivity, buying high-quality craft storage furniture for your workspace is one of the best things that you can do. Namely, this type of furniture is going to reduce the mess that you make, plus it will help you keep all the clutter at bay.
Consider Turning To Self-Storage
There are a variety of reasons why people opt for self-storage facilities. Namely, state-of-the-art self-storage facilities can "welcome" any old stuff, like clothes, appliances, and furniture until you decide what to do with them. Furthermore, unlike our households, these places actually offer a lot more security for all your stored things.
Moreover, these facilities are properly secured utilizing advanced technology, and above everything, their premises are well secured with surveillance cameras, gated entry, security fences, security guards, and first-class exterior lighting to enhance visibility.
What Else Is Worth Considering?
Employ A Pegboard For Vertical Storage
If you're searching for something that's very functional and is going to keep all your craft supplies organized the right way, then you should obtain a pegboard. Another superb thing about it is the fact that they can also serve as decoration.
Now, in order to make your pegboard lovely and unique, paint it in a vibrant, vivid color that coordinates well with your craft room. In fact, you can even frame the entire pegboard and then utilize tiny frames to separate all groups of craft supplies.
Don't Forget To Label Your Drawers
Placing all your craft supplies in drawers is an amazing way to keep your workspace clean and organized. Namely, it prevents lots of visual clutter and helps you put all the stuff away quickly whenever you are done with crafting.
Just bear in mind, that it can be pretty easy for drawers to end up untidy and chaotic, plus, a lot of people have a tendency to just shove everything in a single drawer, which is definitely not recommendable.
Generally speaking, labeled drawers are a spectacular idea because all your tools can be "hidden", yet properly organized. Precisely these labels are going to help you easily find what you're looking for without needing to open every single drawer you have.
Measure The Space You Work In
If you want to find an organization system that is suitable for you and your supplies, then you must measure your space. If none of these suggestions above work for you, then you should consider using a bookshelf or cubby.
Namely, this lets you organize everything you have on the shelves, plus if you, at some point decide to rearrange your furniture, you'll be able to easily move it around. Further, if you want to acquire something that offers great quality, yet is affordable, then you can always check out thrift stores and yard sales nearby because they oftentimes have amazing deals on old shelves.
What's great about older shelves is the fact that they are cheap and all you need to do is cover them with a coat of paint and they will look brand new.
Utilize Clear Jars For Storage
Here's another excellent idea that doesn't require a lot of space or money. If you decide to opt for jars, then it would be advisable to opt for apothecary ones because these are the best as far as the storage for smaller items is concerned.
When we say smaller items, we refer to things like buttons, pencils, and other things. Additionally, if you pick colored jars, they will further embellish your space.
Rely On Hanging Storage
The back of a door is a good idea to employ a hanging shoe rack for your shoes and craft notions, such as sewing needles or replacement rotary. Moreover, you can hang the bag on a solid plastic hanger in the closet as well so it doesn't take up a lot of desk or floor space.
Repurpose Your Entryway Wall Organizer
Now, there are a plethora of house organization products that can be beneficial for your craft room, even if there were firstly intended for different types of spaces. For example, you should consider utilizing an entryway wall organizer in your workspace.
Why is this a great idea? Well, that's because, in the entryway, you'll be able to store a lot more things like keys, plus in your craft room you can put the scissors on the hooks and use other sections for other supplies.
Wooden Crates To Have An Open Storage
People who are generally interested in crafting love having open shelving in their craft room. If this seems appealing to you, then you can create your own by employing wooden crates that can be found in the craft store.
It doesn't matter if you've never done it before. Do not worry, you do not need any previous experience when it comes to this. All you have to do is stake a couple of old crates in an interesting and fun way and that's it.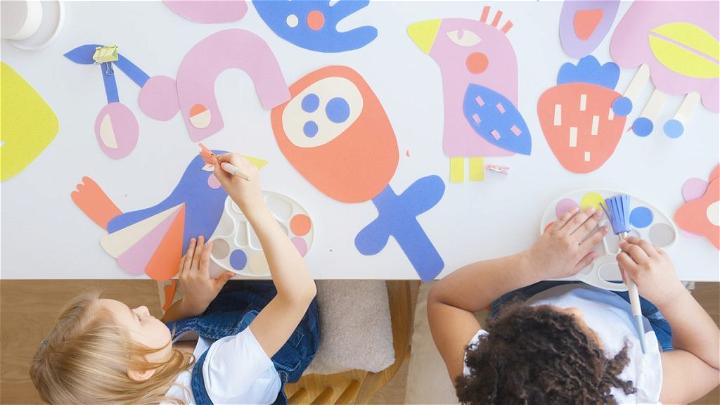 As you can see, there are so many things that you can implement to properly organize your craft supplies so you can work without any interruption. These are simple, yet effective steps that anyone can take to have a lovely workspace.