When we think of condos, we usually think of busy streets and tall buildings. While most of us yearn for modernity, sometimes we just can't help but miss nature.
Fortunately, some buildings offer us a reanimating view outside our windows, just like the new condos in Don Mills and Eglinton which are known for their rural and suburban roots.
What if we bring that refreshing view to our homes? Here are a few styling tips to make your unit compliment the natural beauty of the green spaces.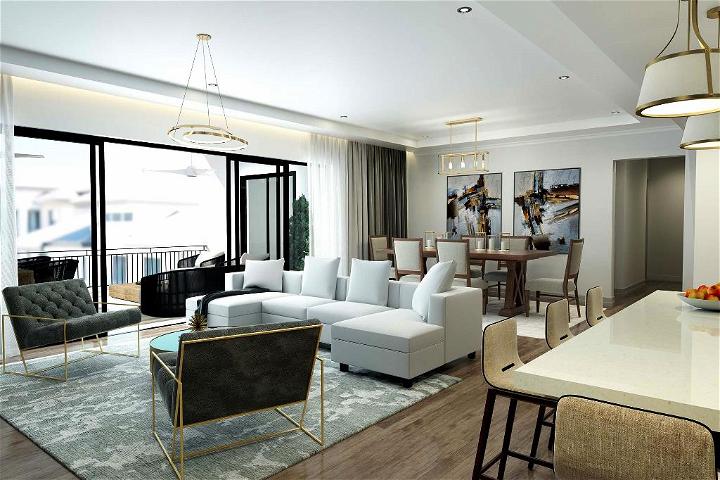 1. Introduce indoor plants to your living space
Adding house plants is a great way of freshening up your indoors. The added greenery can help bring a fresh look to your living space because the color green associates itself with nature and freshness and it is relaxing to the eyes. 'Green' condos, such as those featured in Precondo, are very in-demand due to their environmentally-friendly materials, green spaces, and breathtaking views of nature.
Aside from the refreshing look that indoor plants contribute to your home, these plants can also act as natural air purifiers. Since plants take in carbon dioxide and produce oxygen, these can help clean up the air inside a room and make the air more breathable. This is especially helpful for rooms that lack ventilation and airflow.
2. Repaint the walls with relaxing colors
The walls of a room capture most of the view when seeing a room for the first time. The color of the walls will play a huge factor in how the room will feel to its occupants. Obviously, a clean wall with a nice coating of paint will present a newly-refurbished look and this will make the ambiance feel more comfortable. Old condos will always have faded walls and this can bring down the atmosphere and comfort by a notch. It will make the room feel dirty.
To give your condo a new look, repaint the walls with a relaxing color scheme that is pleasing to the eye. Common examples of relaxing colors include light pastel colors or colors associated with nature such as different shades of green or light blue. Another popular choice is painting the walls pure white to establish a clean and refreshing look and this color pairs well with other decorations you intend to add to your condo.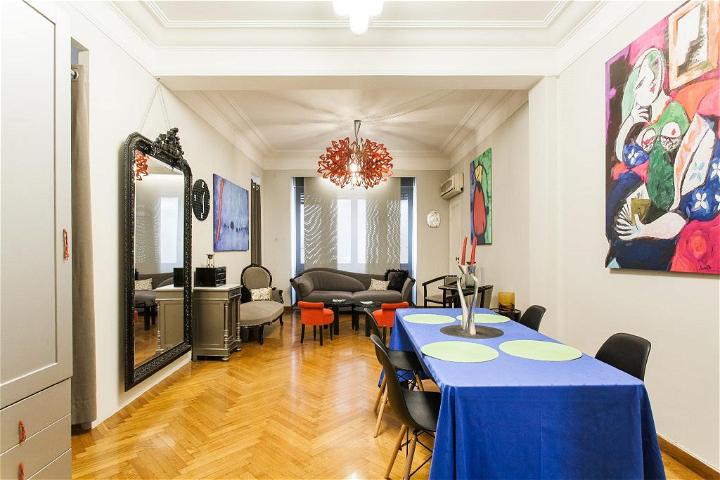 3. Start using rugs for the living room or sofa sets
Large rugs can be used to add a new look to an old sofa set and this puts a fresh perspective on the living room area. Adding large rectangular or circular rugs on the floor helps create a perspective of a zone or an area for the living room. It will help make the area feel more spacious. Also, if you can match the color scheme of your sofa set, it will make the rug feel more like it is a part of the sofa set.
The rugs can also provide additional space for seating if the guests would like to sit on the floor. It will also add a new perspective on how people position themselves in the living room. Pick a rug that has a color that emulates fresh grass so that the guests will feel like they are sitting in a bunch of soft grass whenever they sit on it.
4. Choose wood for surfaces and furniture
Using wood as the primary material for surfaces such as counters, shelves, and tables can add a natural look to your condo. While synthetic materials and metal may be cheaper, wooden furniture will always have the best natural look and this looks the most refreshing to the eye.
A clever way to save money while pursuing that natural look for your shelves is by making DIY pipe shelves, which would only need a few pipes and wood boards. This project can also make use of scrap wood that is still in good condition.
Wooden tables are also a great choice for center tables in the living room or for corner tables in the condo. This can be a great place to put small indoor potted plants to create a natural vibe that plays along with the wooden surface and the leaves of the plant.
Overall, wooden surfaces help create an "outdoor" look for the condo and this can help refresh your home if you are bored with your usual surroundings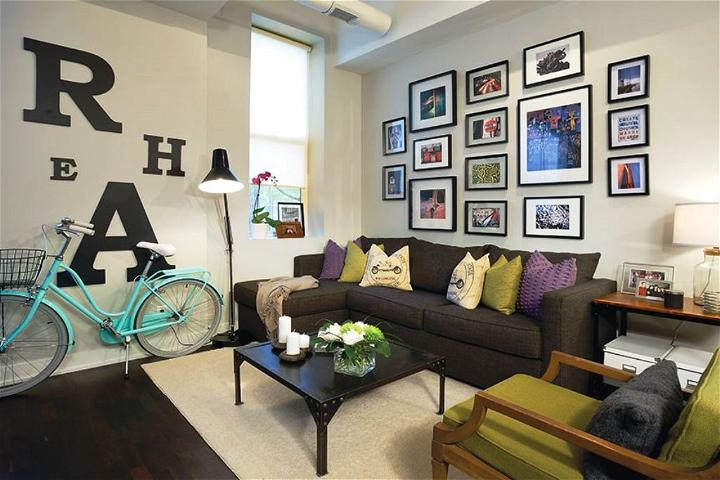 5. Utilize window spaces and balconies
Most condo units are built high up in buildings and are always designed with a window or a door that overlooks a balcony. Utilizing this space can be a great way to freshen up the look of your condo.
One way is to open up the windows or balcony doors and allow more natural light to flood into your room. You can do this by using lighter shades of curtains. Curtains with darker shades present a heavy and more secluded feeling and this can make your condo feel suffocating and cramped. Lighter material for curtains will make natural light pass through easily and this will make your condo brighter and gives you the feeling of being outdoors.
You can also fill this area with potted plants, succulents, and vines to create a small garden on your balcony or near the windows. This will let you feel that you are always close to nature even when spending time inside your condo. Take note that these plants need regular maintenance and this will give you a new activity to do at your condo besides sitting down and watching television.
By following these tips, you can make your condo look livelier than before and feel more comfortable with the elements of nature you have brought to your home. Always strive to make your home refreshing and full of life by making full use of plants, natural lighting, lively colors, and natural material.