Learn how to build industrial pipe shelving with these 15 simple DIY pipe shelves come with detailed instructions, step by step guide and a material list. These DIY wall shelves will bring some charming and elevating decor texture to your home interior and also bring tons of character to it. Although it is not a super inexpensive project building it yourself will make the shelves pretty affordable.
Furthermore, these diy industrial pipe shelves are too handy, and the supplies required for them are easily accessible. Whereas, the store-bought shelves are neither long-lasting nor economical. So what should you do to pair up these features in your pipe shelves? Of course, what better than a roundup of 15 DIY pipe shelves ideas.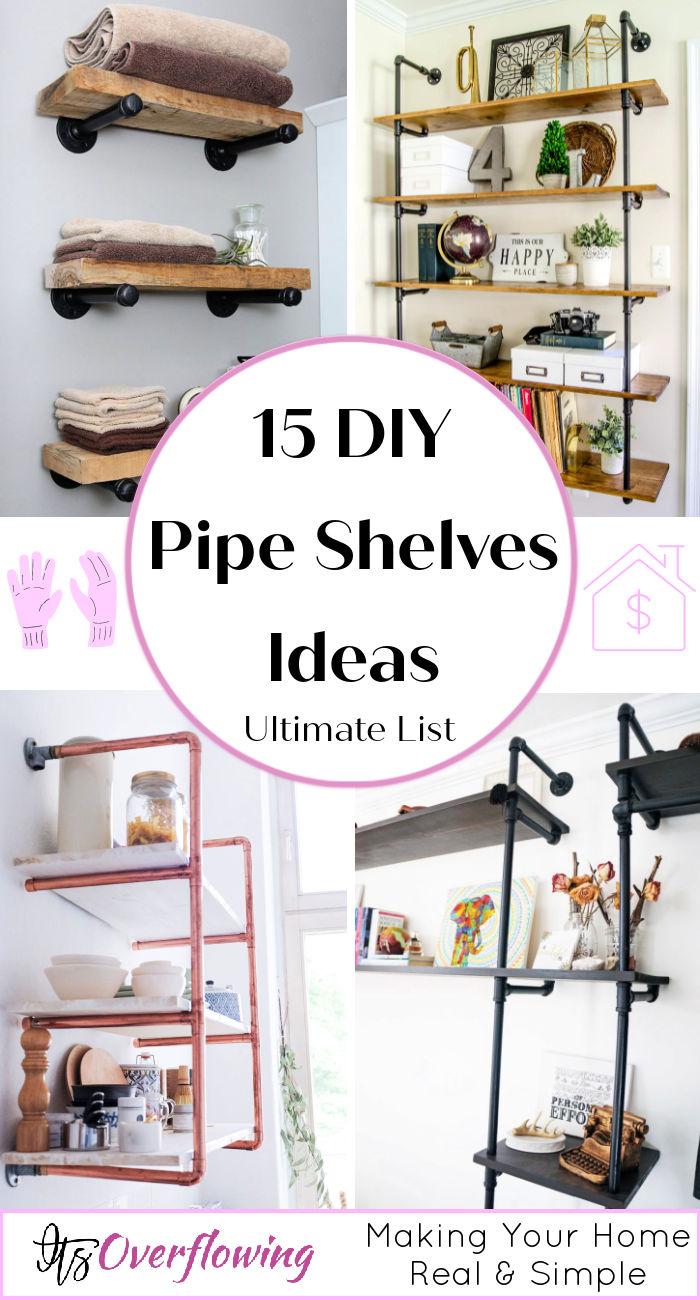 Underneath, you will find 15 amazing diy industrial pipe shelves tutorials. Thank you later! Because with these tutorials in your hands, you can add some perfect and exciting vibes to your place! Moreover, you can build a pipe shelf single-handedly without needing any high maintenance kind of assistance by your side.
Go for the charming and mesmerizing black pipe shelves or add a little charm with the copper shelves. You can also elevate your place a little more by opting for our industrial DIY pipe shelves. You can even choose between iron or steel, there are quite many options! Or make difference for multiple rooms, let's get started.
1. DIY Pipe Shelves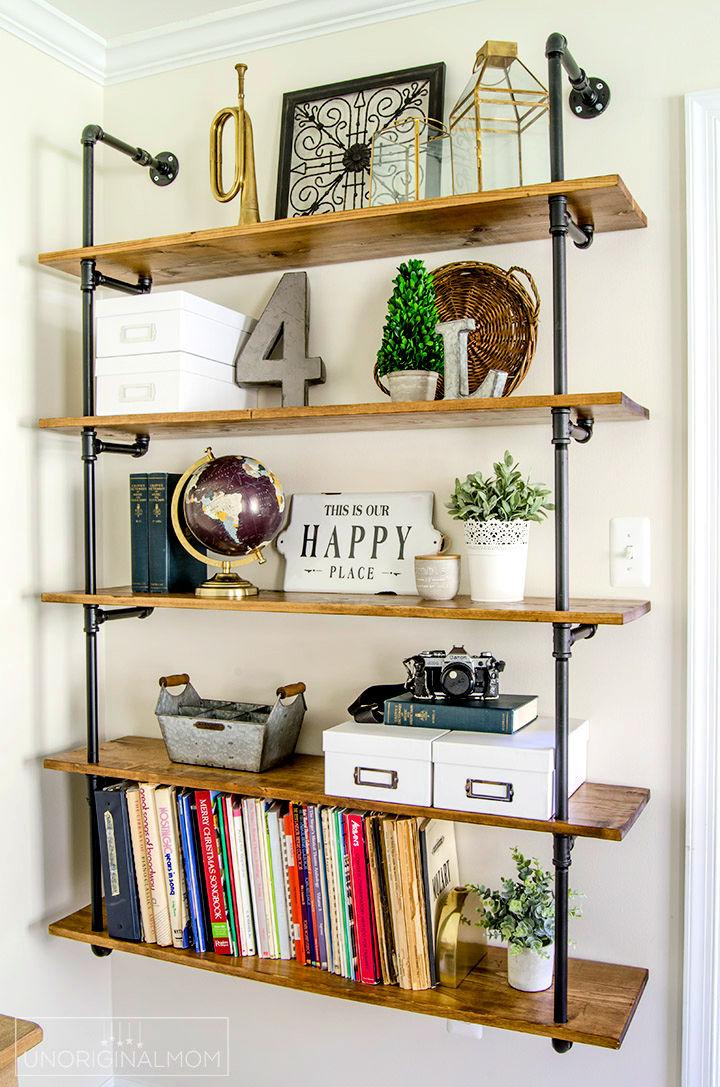 Have you ever thought of adding some industrial style pipes to a blank wall? Well, adding pipe shelves onto that space will give your space an industrial farmhouse feel. Collect supplies like iron pipes, wood for shelves, wood stain, spray paint, wood conditioner, and polyurethane. unoriginalmom
2. How to Build Pipe Shelves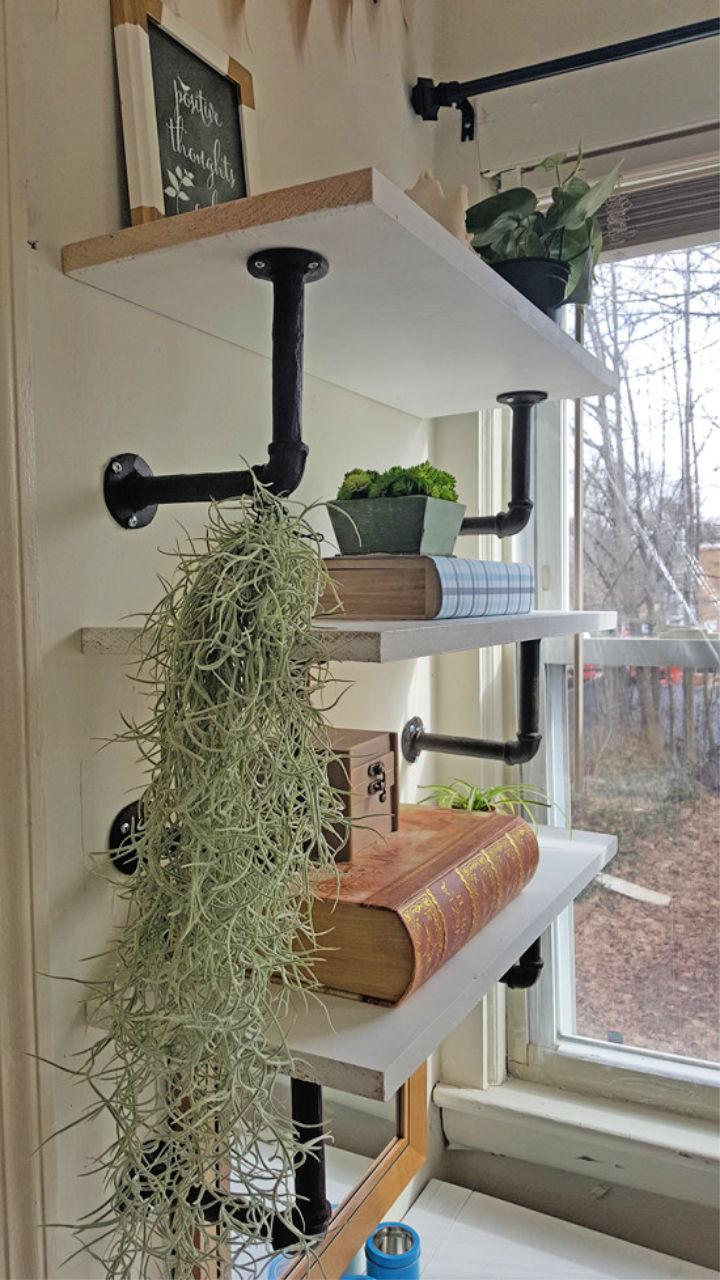 Building a pipe shelf in your room or lounge is pretty handy. However, at the very first glance, it might seem difficult to pull off, but that's so not the case! It will literally add character to your room plus, you can use the shelves for placing books and other stuff. Check the link to find out more. thehoneycomb
3. Black Pipe Shelves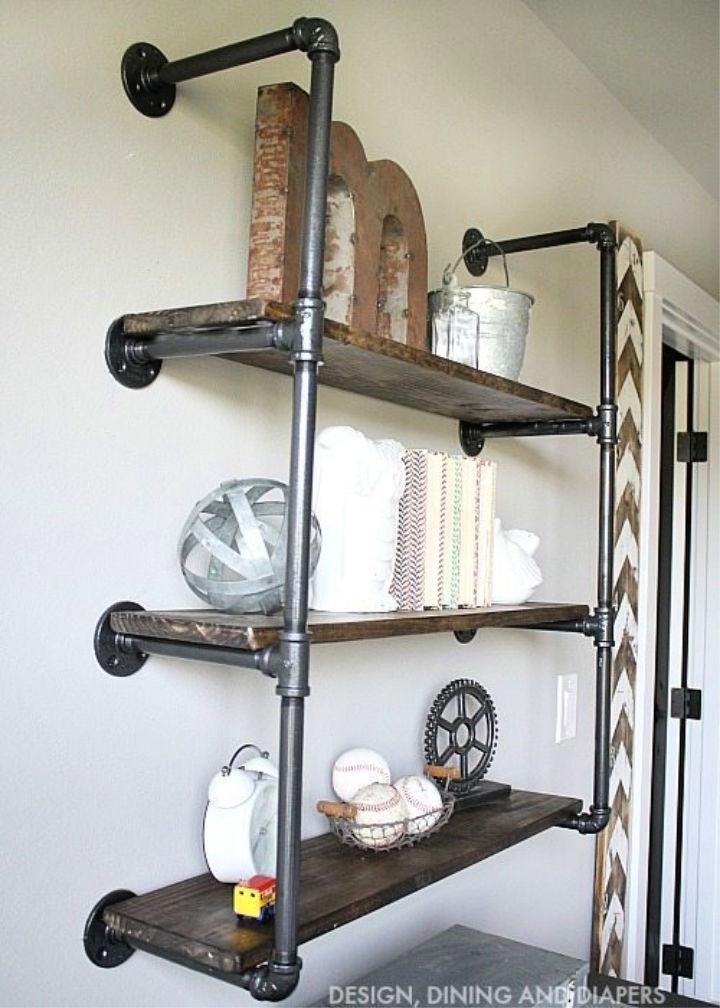 Hate the empty or blank wall vibes? We all do! The real charm lies in turning an empty space into this perfect storage cum decor sanctuary. Good news! Just the perfect plan for that is right here at your disposal. Grab your supplies, including galvanized piping, wood pieces, dark walnut stain, camping tape, and metal spray paint. tarynwhiteaker
4. DIY Industrial Pipe Shelves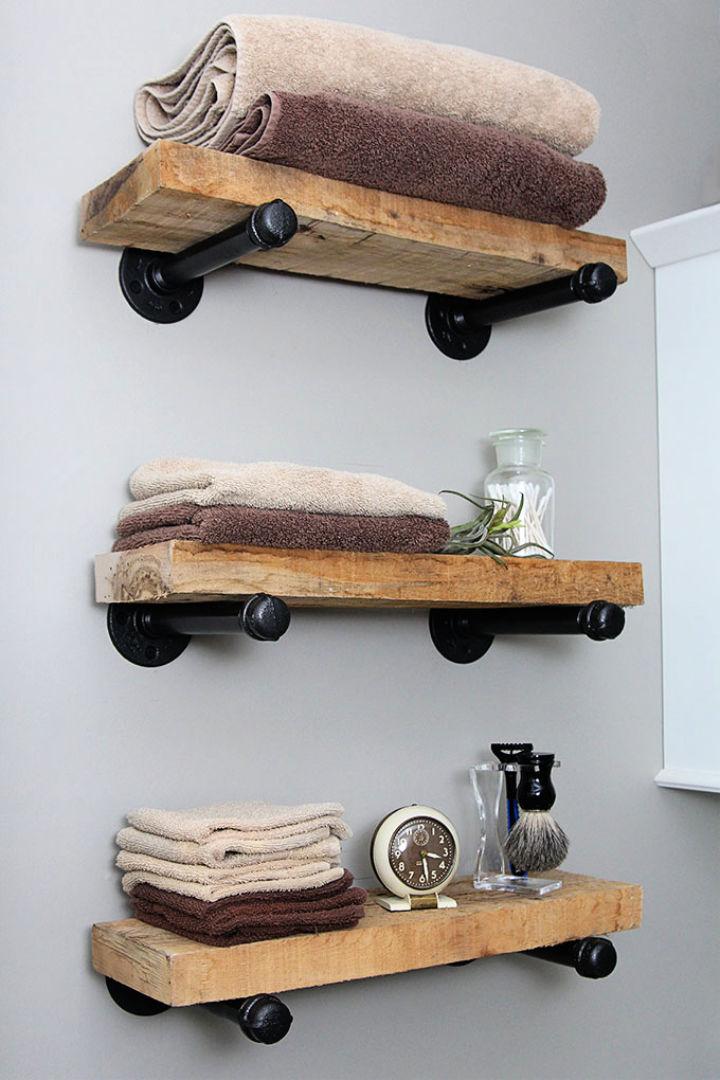 If you have some idle industrial pipes, do not throw them away! Because you can use them for some perfect decor purposes? Like DIYing these industrial pipe shelves! Here is the list of supplies you will need floor flanges, caps, screws, nipples, spray paint, measuring tape, level, and screwdriver. houseofhawthorn
5. Shelves Made With Pipes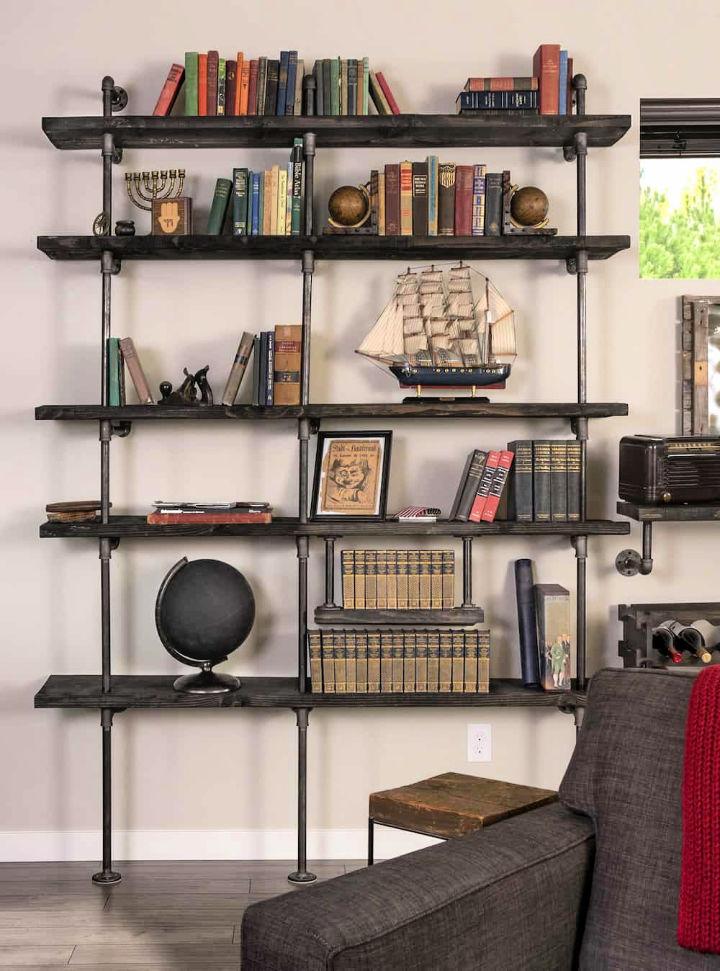 You can do many projects out of industrial pipes like end tables, curtain rods, towel holders. But this project will instruct you how you can DIY industrial pipe shelves on a reasonable budget. Furthermore, you can take help from the directions mentioned here in the link. Go on and click! diycandy
6. How to Make Pipe Shelves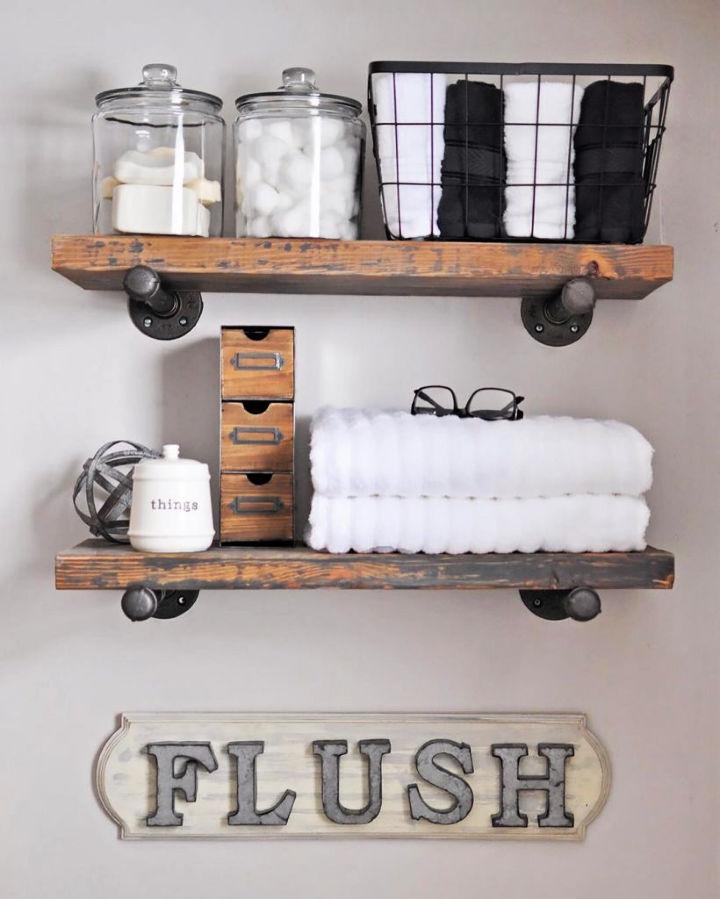 Walkthrough the step by step instructions to make yourself acquainted with building this industrial pipe shelves. Affix it anywhere you want to, or you need to! Supplies for building this project are iron pipe, pipe cap, flanges, spray paint, and wall anchors. Find out more about the project below! cherishedbliss
7. DIY Pipe Shelf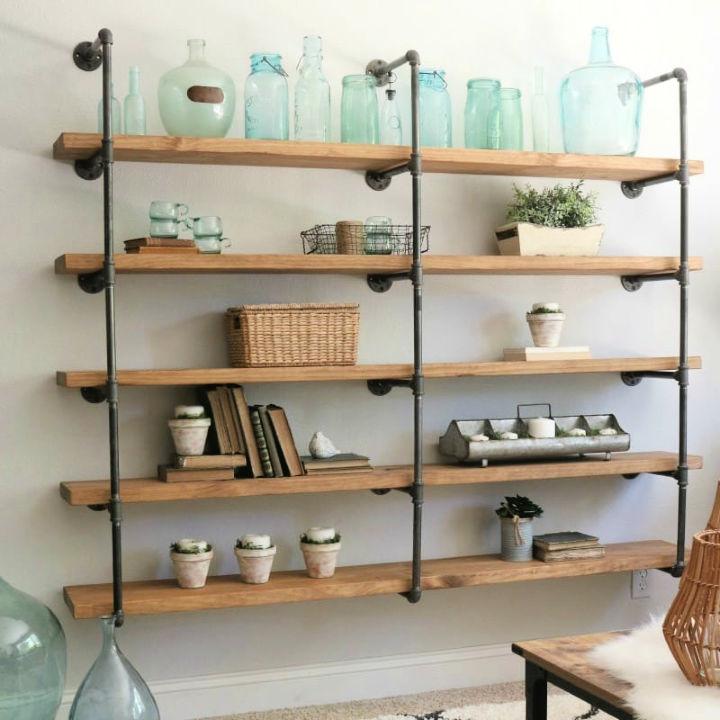 There might be so many ideas running in your mind for making a project out of the industrial pipes. But DIY pipe shelves will be more worthwhile than the others. It can be done in one weekend with your beginner's skills. Jump to the instructions in the link and see what you have to do. thedesigntwins
8. Pipe Shelving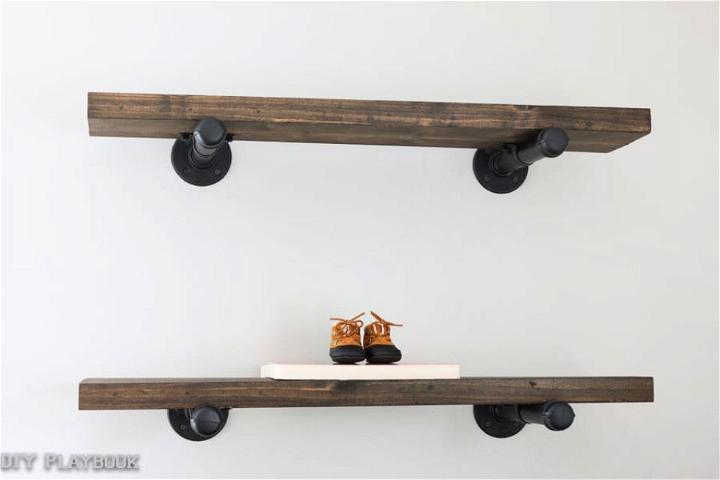 Pipe shelving done like a pro! Check out these DIY industrial pipes on your own. For this project, you won't need tons of time or money. All you need to have is a few supplies and your will to do the project. Wink! Find out the little details you need for this project bu hitting on the link! thediyplaybook
9. DIY Copper Pipe Shelf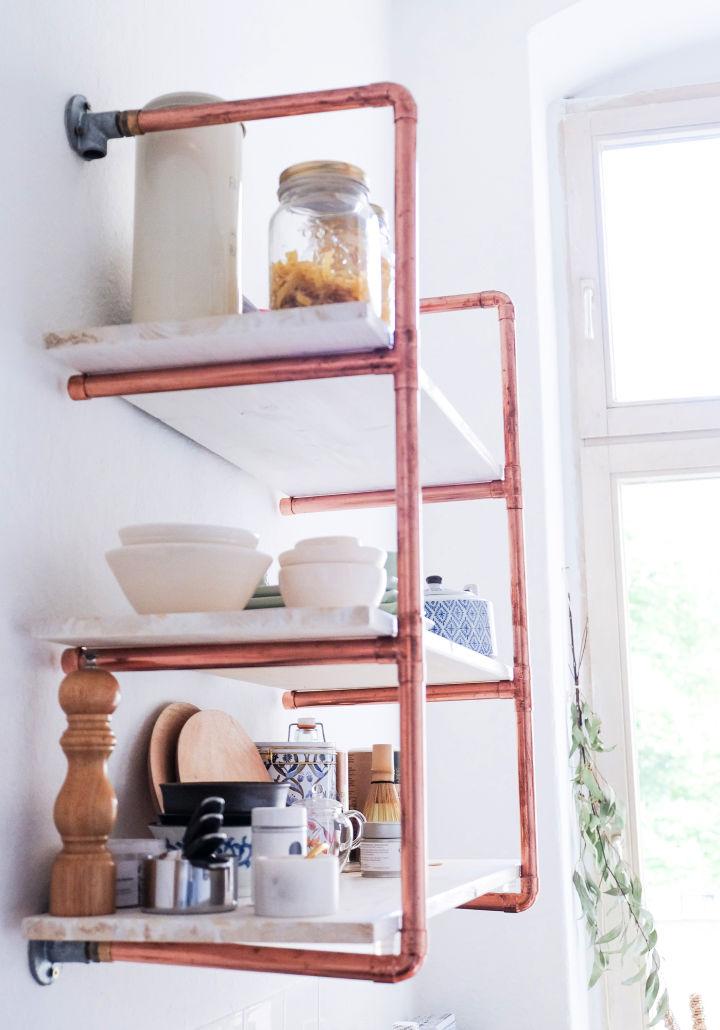 Copper has this charming feel to it! Add it to your simple white walls and you have already added the perfect charm swing to your regular decor. The supplies you will need for this project are plumbing pipe, corner pieces, connectors, pipe cutter, metal polish, and glue. heylilahey
10. DIY Black Pipe Shelves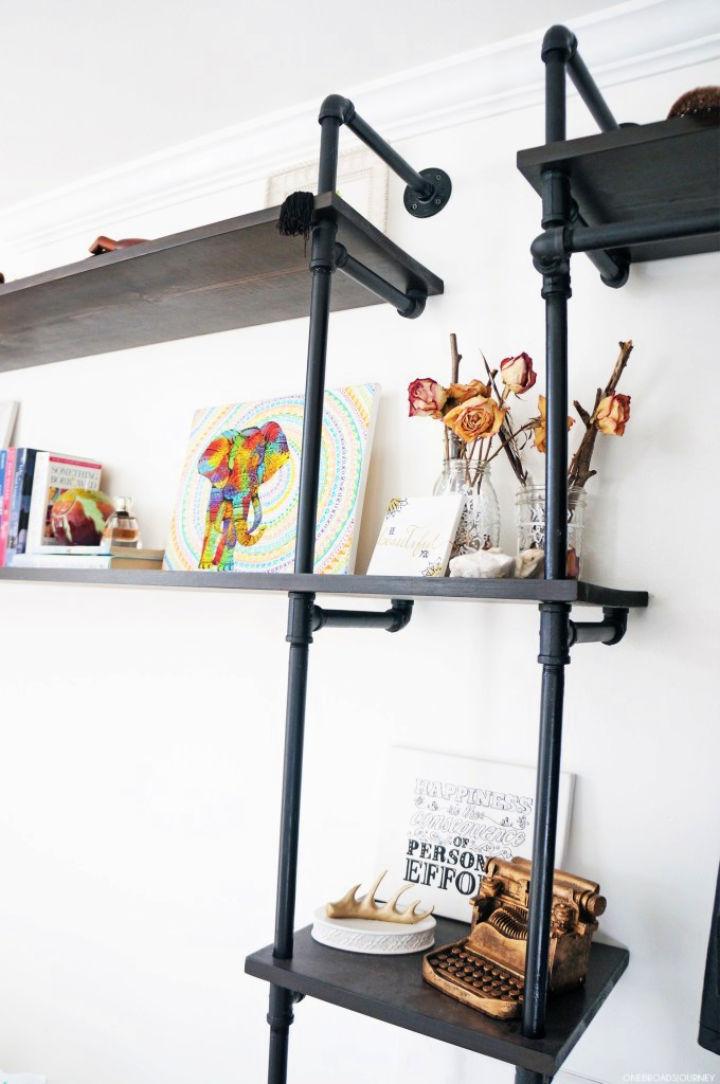 Looking for a functional and handy project? Check out this DIY piping shelves tutorial and make your DIYing days worthwhile. Supplies and tools you will need are pipe flanges, couplings, wood stain, drill, paddle bit, gas pipe, pipe elbows, and anchors. Don't miss out on the further details below! onebroadsjourney
11. DIY Pipe Shelving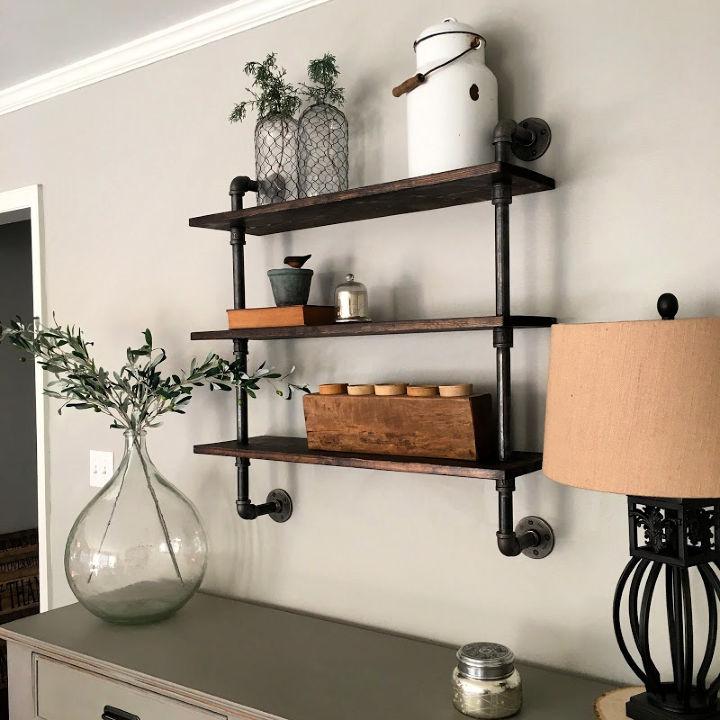 Here is something durable and sturdy! Because store-bought shelves are pretty expensive and flimsy. So, what about sprucing one yourself? The how-to and the list of tools and supplies will give you an idea of its building. Feel free to tap the link and get as many details as you want. mindfullygray
12. How to Make a Pipe Shelf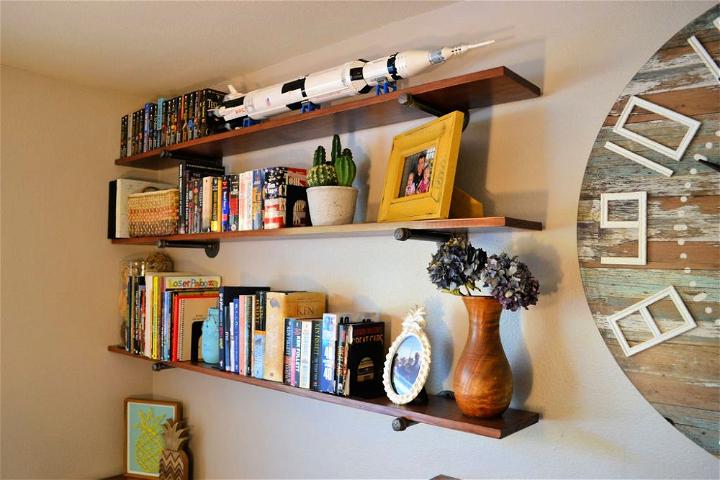 Pipe shelves can have variations in their own classy way. No doubt, they bring tons of texture and character to any room. You can make a pipe shelf to hold your books shelve or use it to place decorations pieces. Up to you! instructables
13. Homemade Modern Pipe Shelves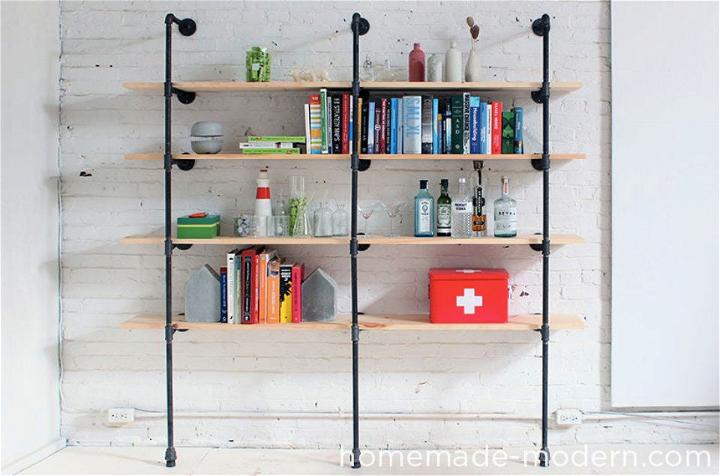 When it comes to adding interior in your home! These homemade modern pipe shelves will do their job to the level best. These shelves can serve you in many ways plus, it can cater to your mess of books or other useful stuff. Heed the instructions given in the video tutorial and start off! youtube
14. Steel Pipe Shelving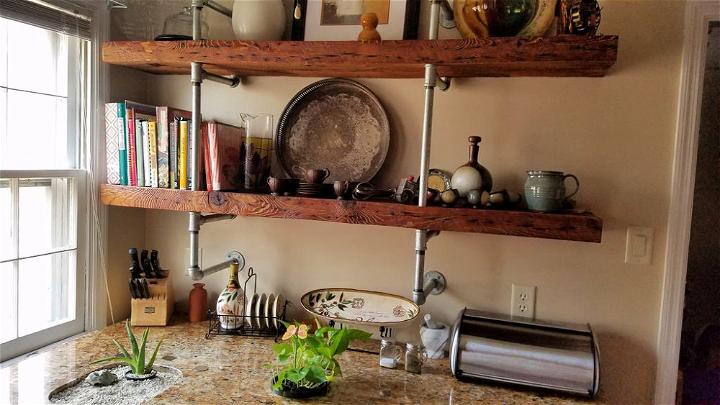 There are times when you have to take one step ahead in your decor game and nail this steel pipe shelves yourself. Because the same shelves you liked at the store was beyond your budget. Get your hands on shelving lumber, teak oil, flanges, drill, pipe wrench, tape measure, level, and a spade bit and get started. instructables
15. Iron Pipe Shelves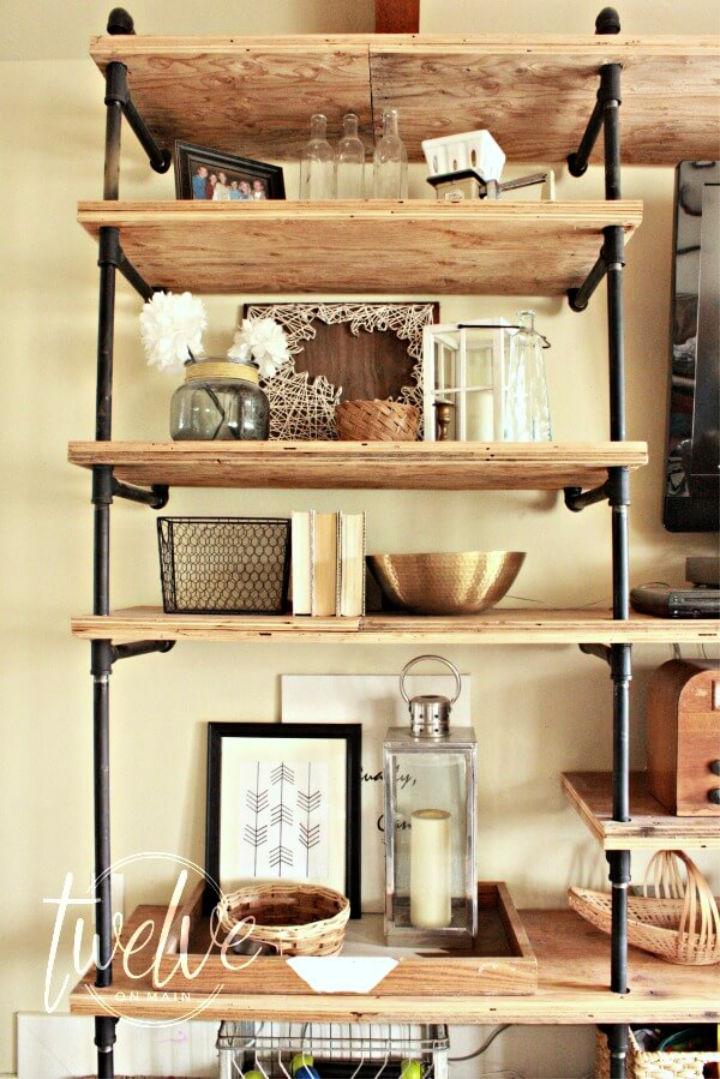 Home decor in budget demands an ideal improvisation! But with improvisation, you need an excellent plan for that. And the good news is it's all in your hands!! You can build fantabulous iron pipe shelves yourself for a fraction of cost and manifolds better than the prefabricated ones. twelveonmain
Conclusion: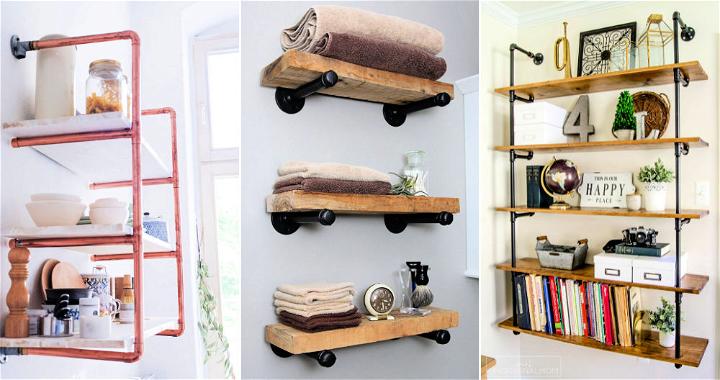 All the tutorials on DIY pipe shelves listed above are super simple that do not involve any technicalities. They all are perfect for advanced DIYers or beginners. The best part is you can find the supplies of these industrial pipe shelves easily at any hardware store. Over a weekend, you can easily build and affix it to your favorite spot. So brace yourself, get your hands on the supplies and eyes on the tutorials, and start off!