Exams can be a stressful time for both parents and students, as they prepare to take on the challenge of a test. Parents often feel pressure to ensure their child is adequately prepared for exams. Still, more important than anything else is that you provide emotional support and remind them that a grade or score does not define their worth. That said, there are many practical tips parents can use to help their children prepare for exams in the best possible way. This article offers top tutoring tips for parents on preparing their children for exams so they can achieve their desired results.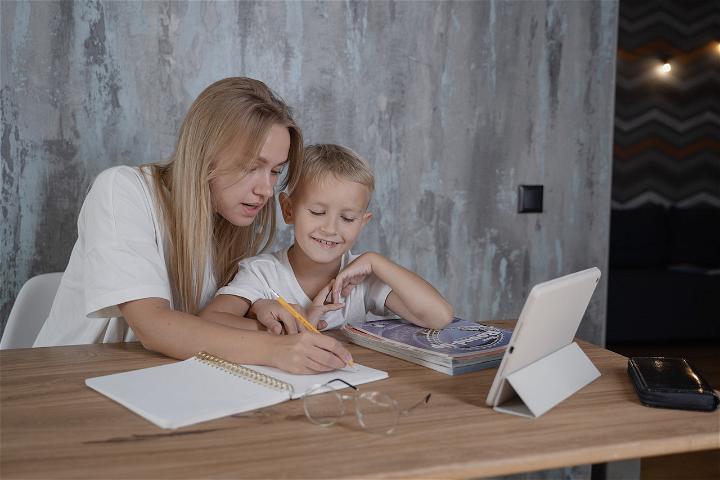 Establish an organized study plan
Creating a study plan can be one of the best tutoring tips you can use to help your children prepare for exams. An organized study plan will provide structure and organization, ensuring that your child focuses on the right topics at the right time. By breaking the material into manageable chunks, studying becomes less overwhelming and allows your child to stay focused on their task by setting specific goals.
Your organized study plan should include clear objectives and set deadlines for when tasks are to be completed. This helps keep your child on track and encourages them to work at a steady pace rather than rushing through material or becoming too stressed out in the face of looming exams. Additionally, creating checkpoints throughout the process ensures they continually understand and retain the material.
Finally, having an organized study plan allows for flexibility and leaves room for breaks so your child can stay focused throughout the process. Working in short bursts of time, followed by brief periods of rest helps them remain alert and motivated while studying. The bottom line: Establishing an organized study plan is one of the best tutoring tips to help your children prepare for their exams!
Get help from outside sources
For the best chance of exam success, parents must prepare their children in the best way possible. One top tutoring tip that can help ensure the best results is getting help from outside sources. This could include hiring a tutor or attending courses like the CEM Select scheme.
Hiring a tutor can provide individualized care and attention tailored to the child's specific needs. A tutor can focus on any areas the child may struggle with and provide extra practice or guidance where needed. Hiring a tutor also ensures that students have someone they can talk to if they have any issues or worries about their exams, which can help set them up for success.
Aside from tutorials, parents should also consider looking into online resources. School entrance tests vary from school, and the CEM Select scheme is used for most independent schools in the UK. The CEM Select scheme not only tests the student's academic knowledge but their problem-solving skills and emotional resilience as well. It can be highly beneficial to look into online resources that focus on the type of exam the child will be taking so they are better prepared and perform at their best.
Stay positive
Staying positive is one of the most important things parents can do to help their children prepare for exams. This isn't just about reassuring your child that they will do well on the exam, it's also about providing them with a supportive environment where they feel comfortable and confident in their own abilities. By encouraging your child and focusing on what they are doing right rather than wrong, you can boost their morale and help them stay focused and motivated throughout the studying process.
Another benefit of having a positive attitude regarding exams is that it helps reduce stress. Your child may feel anxious or overwhelmed at the thought of an upcoming test, but your support and optimism can make all the difference in helping them cope with these feelings. Positive thinking can also help build your child's self-esteem and resilience, two essential qualities for achieving exam success.
Finally, staying positive is a great way to keep the lines of communication open between you and your child, which is especially important for exams. Making sure that you listen to their concerns and offer reassurance and advice can go a long way toward helping them feel more prepared for their exams.
Set aside designated study time
Setting aside designated study time is one of the best tutoring tips for parents in preparing their children for exams. This can be an effective way to help your child develop a consistent and organized approach to studying. By setting up regular, scheduled times focused solely on studying, parents can ensure that their children have all the necessary resources and time they need to review material and prepare for upcoming exams effectively.
This structured environment also helps children prioritize what material needs to be studied, instead of cramming or constantly procrastinating until the last minute. Additionally, having a set schedule allows students to develop good habits when preparing for tests and other academic activities.
Focus on understanding rather than memorization
When it comes to helping children prepare for exams, parents should focus on having their children understand the material rather than memorizing it. Memorization is a short-term strategy that will only help them recall information during testing but won't help them over the long term. Understanding, however, will not only help them succeed on the current exam they are preparing for but also give them a better grasp of the subject matter which can be beneficial in other areas of their education.
By encouraging their children to understand the material and work through problems independently or with guidance, parents are helping their kids build up important skills such as problem-solving, critical thinking, and retention that will stay with them long after the exam has been completed. This deeper level of learning won't come from memorizing facts and figures, but it will be more beneficial in the long term.
Let them get enough rest
Getting enough rest is one of the top tutoring tips for parents to prepare their children for exams. When students are sleep deprived, it can affect their ability to focus and retain information. This can be especially important during exam preparation when they must concentrate and remember what they have studied. Encouraging your child to get a good night's sleep before an exam will help them stay focused and alert throughout the duration of the test. Furthermore, getting adequate rest will boost their energy levels, enabling them to think more clearly and recall information more easily. All in all, ensuring your child gets enough rest is essential to helping them succeed on their exams.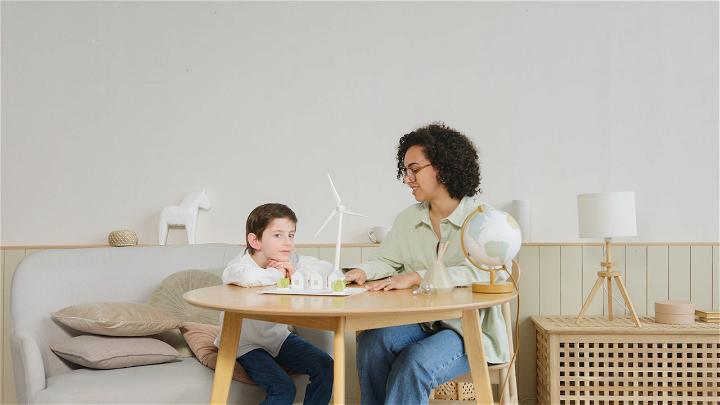 These tutoring tips for parents are designed to help you ensure that your child is well-prepared for any upcoming exams they may have. With these tips in mind, you can support and guide your child through their studies with confidence in their ability to succeed. Remember, no matter what grade or score they receive on an exam, their worth should never be defined by a single number.