Making small design changes in your home can make a huge contribution to your overall style. A well-decorated home sends a message to guests that you have good taste, and that you take pride in your surroundings. It also makes you feel more comfortable and relaxed when you're at home. In this article, we will discuss some simple ways that you can improve the look of your home using only minimal changes.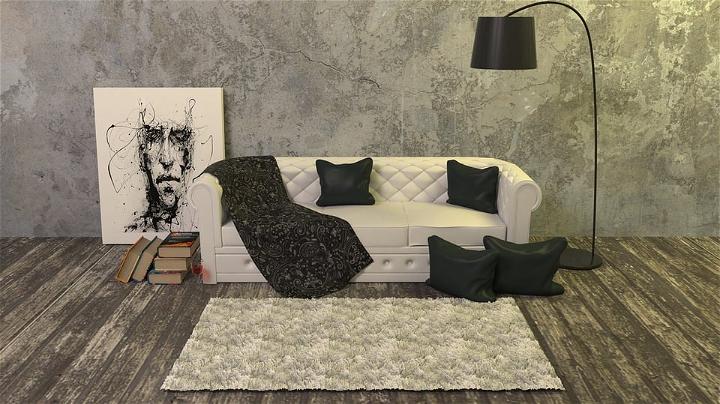 Carpets And Rugs
Adding a carpet or rug to your home is an easy way to change the entire atmosphere of a room. Rugs can add color, pattern, and texture to any space. The folks at Rug Source note that rugs can also make a room feel cozier and more inviting. If you have hardwood floors, a rug is also a great way to protect them from scratches and wear. When choosing a rug, make sure to consider the size of the room, the existing furniture, and the overall style of your home.
Paint
A new coat of paint is one of the easiest and most effective ways to transform a space. It can brighten up a dark room, or make a small space feel larger. It's also relatively inexpensive, making it a great option for budget-conscious decorators. When choosing a paint color, it's important to consider the other elements in the room. For example, if you have dark furniture, you might want to choose a lighter shade of paint so the room doesn't feel too heavy. If you have a lot of natural light, you can go with a darker color to create a cozy, intimate feeling. Once you've selected the perfect shade, it's time to start painting! If you're not confident in your painting skills, there are plenty of tutorials and how-tos available online. With a little practice, you'll be able to achieve professional-looking results.
Wall Art
Home decor is not complete without wall art. Wall art can add color, texture, and interest to any room. It can also express your personal style and make a statement about your taste. Whether you are looking for something to fill a blank space or for a focal point in a room, there is wall art to suit every need. There are many different types of wall art available on the market today. Paintings, photographs, prints, and tapestries are just some of the choices that you have. You can also find wall art in a variety of sizes to fit any space. When choosing wall art, it is important to consider the overall design of the room. The wall art should complement the other elements in the room, such as the furniture and the color scheme. It should also be in keeping with the style of the home. If you are looking for something to fill a large space, consider a canvas print or a tapestry. These can be hung on a single wall or across multiple walls. For smaller spaces, there are many different types of wall art that can be used. Wall decals are a popular choice for home decor. They are easy to apply and come in a variety of designs. They can be removed easily if you decide to change the look of your room.
Window Treatments
Your home's windows are not only a design feature, but they also play an important role in your home's insulation and energy efficiency. That's why it's important to choose the right window treatments for your home. There are a few things to consider when choosing window treatments. First, you need to decide what function the window treatment will serve. Are you looking for something that will block out light? Or are you looking for something that will simply add some decoration to your room? Once you've decided on the function of your window treatment, you can start to narrow down your options. If you're looking for something to block out light, blackout curtains are a good option. If you're looking for something decorative, sheer curtains or blinds might be a better option. Another thing to consider is the size of your window. Make sure to measure your window before you start shopping for window treatments. You don't want to end up with a treatment that is too small or too large for your window.
The Right Lighting
The right lighting can make all the difference in your home. It can set the mood, help you see better, and make a space feel more welcoming. But with all the different types of lighting out there, it can be hard to know where to start. Here are a few things to keep in mind when choosing lighting for your home:
Function: What do you need the light for? If you're looking for task lighting (like under-cabinet lights in the kitchen), make sure to get something bright enough to work by. If you want something more atmospheric, like lamps for your living room, look for something that casts a warm, inviting glow.
Style: Your lighting should match the style of your home. If you have a more traditional space, look for lamps with classic shapes and finishes. If your home is more modern, try something minimalist or even industrial-inspired.
Size: Make sure the light you choose is the right size for the space. A small lamp might get lost in a large room, while a giant chandelier could overwhelm a small one.
Light bulbs: Not all light bulbs are created equal! LED bulbs are more energy-efficient than incandescent ones, so they'll save you money in the long run. CFL bulbs (compact fluorescent light) are also energy-efficient but take a bit longer to warm up to full brightness.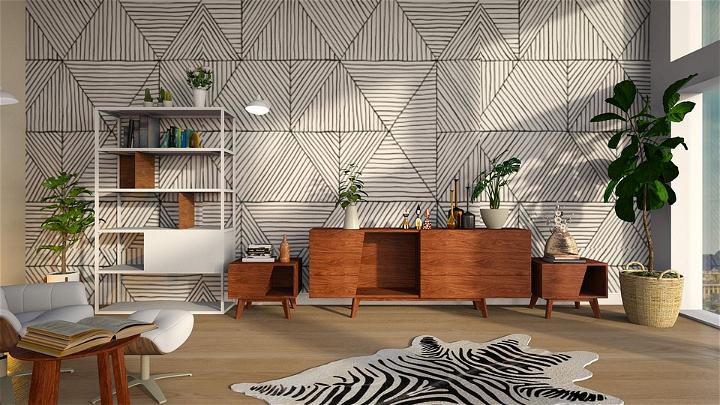 Home decor is all about personal preference. There is no right or wrong way to do it. The most important thing is that you make your space reflect your personality and style. With so many different options available, there's sure to be something out there that you love. So get shopping! And don't forget to have fun! After all, your home should be a reflection of you. And what could be more fun than that?