Everybody wants to flaunt a classy wardrobe! Now, with so many brands racing in the market, the options are quite many, but they are expensive too. Plus, if you are looking to be your own stylist, check out these lovely 25 swing dress patterns to sewing this summer. We have added this roundup below, which is perfect for a beginner and pro at stitching, both and these include free PDF patterns. If you are not ready at picking up an intricate swing dress project right now, you can find plenty of simple summer dress patterns, too, below. Basically, there is a treat for everyone! Dresses are the most promising of all the DIY and sewing fun you can have. You invest in time, but in the end, you get a perfectly stitched dress, befitting all your personal requirements!
You may also love to get these wrap dress patterns and shift dress patterns for free! These dress sewing patterns have a detailed step by step guide, and guess what?! Each tutorial is linked with a FREE pattern, absolutely free for you to grab and get started. All of these sewing patterns are printable and ideal for a beginner's guide. If you are looking for a lace-trimmed beauty or simple tropical elegance, there are so many exciting patterns below.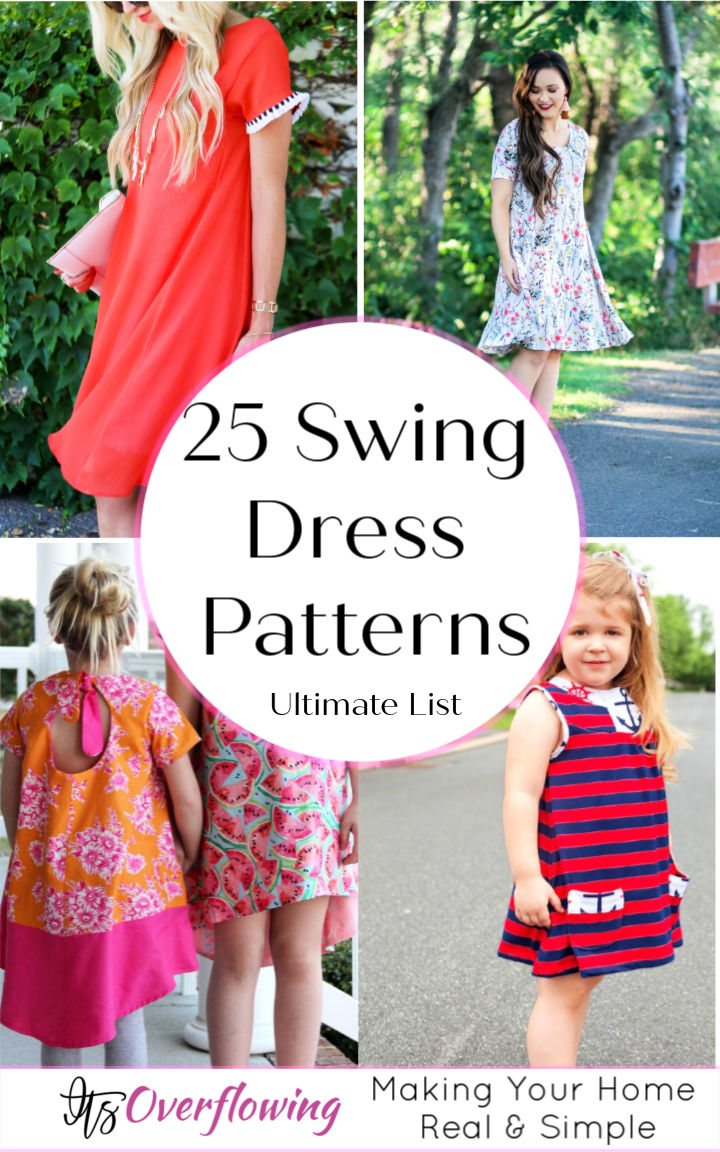 Free Dress Patterns for Sewing at Home:
There are also quite a lovely summer swing dress patterns enlisted! Each of them ideal for summers and spring with floral and exciting prints. Make a simple swing T-shirt or go for a sewn together shirt and skirt. Choose a simple flowy swing dress or the one with an elastic waistline. So, just grab your sewing supplies and get started with these few sewing patterns.
Do you also want to gift something to your friends? You can sew one of these dress patterns and make DIY friendship bracelets to include in the gift package and please your loved ones.
1. Betty Wiggle & Beverley Swing Dress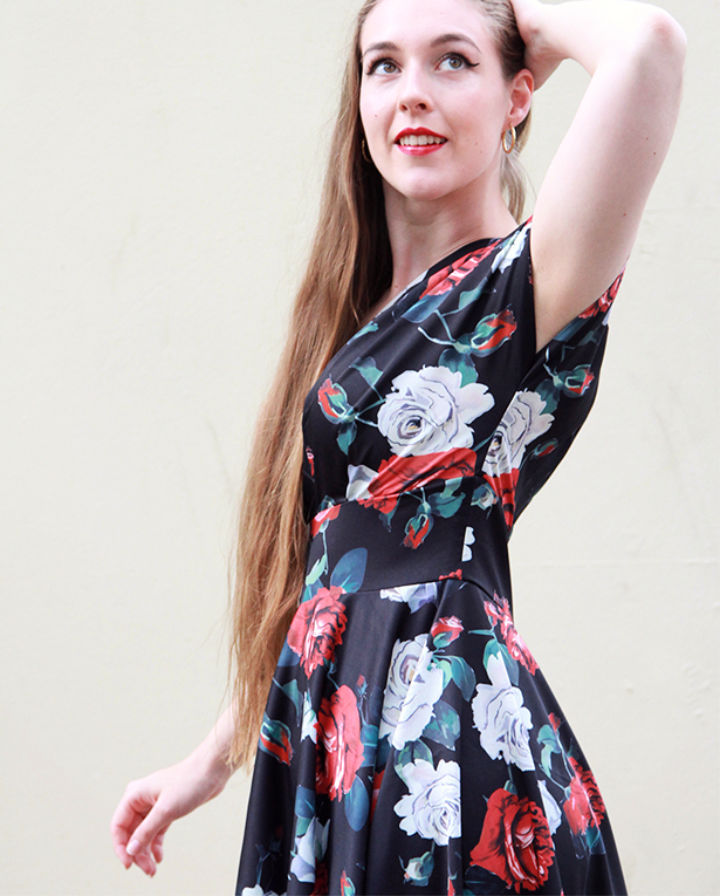 This Betty Wiggle & Beverly swing dress is the best design for beginners to test their stitching abilities with. Use a floral printed silk fabric to make a breathable and flirtatious summer dress! sewthispattern
2. Red Swing Tassel Dress Pattern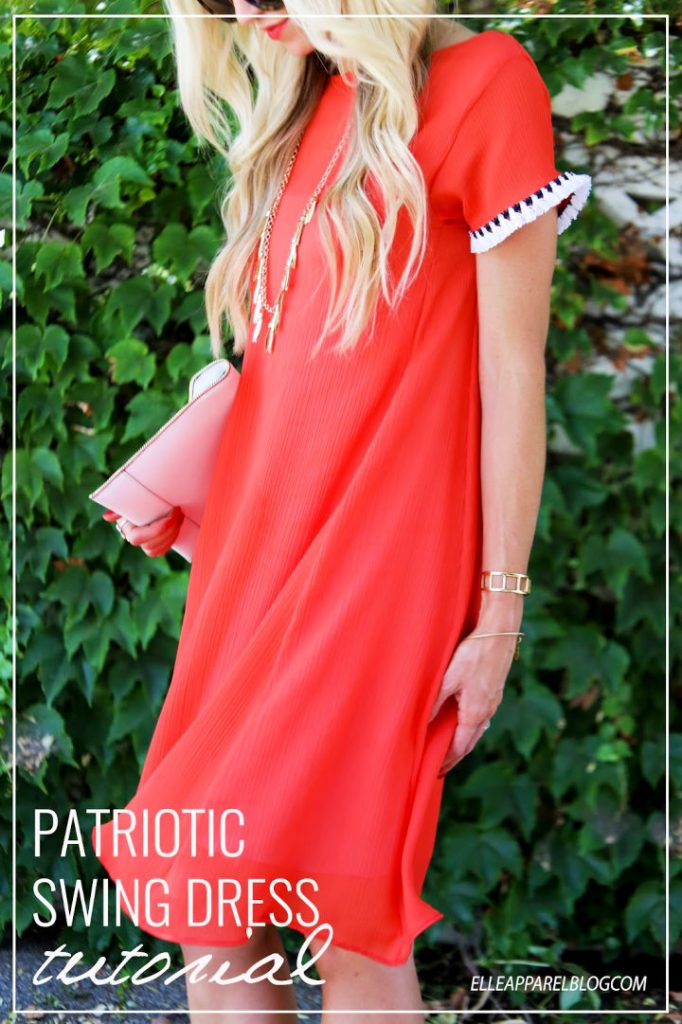 This Red swing tassel dress is the perfect patriotic dress to prettify yourself with this Fourth of July! The stylish trim of this dress sewing pattern adds to its sophistication. Using lightweight poly-blend fabric stitch this piece to wear on your next formal event! elleapparelblog
3. Amelia's Swing Dress for Princess
Looking for the perfect design to stitch for the little lady at home? To make her look like a beautiful princess! Using a printed fabric, sew this cute dress sewing pattern to channel the inner princess in her! sproutingjj
4. Lace-Trimmed Swing Dress Sewing Pattern
This Lace-Trimmed swing dress can be stitched using a sweatshirt fabric, making it perfect for flaunting in the scorching heat. This makes the dress versatile and formally acceptable to wear. The lace borders add a more feminine touch, adding complexity to the dress. sewbakedecorate
5. How to Sew a Tropical Swing Dress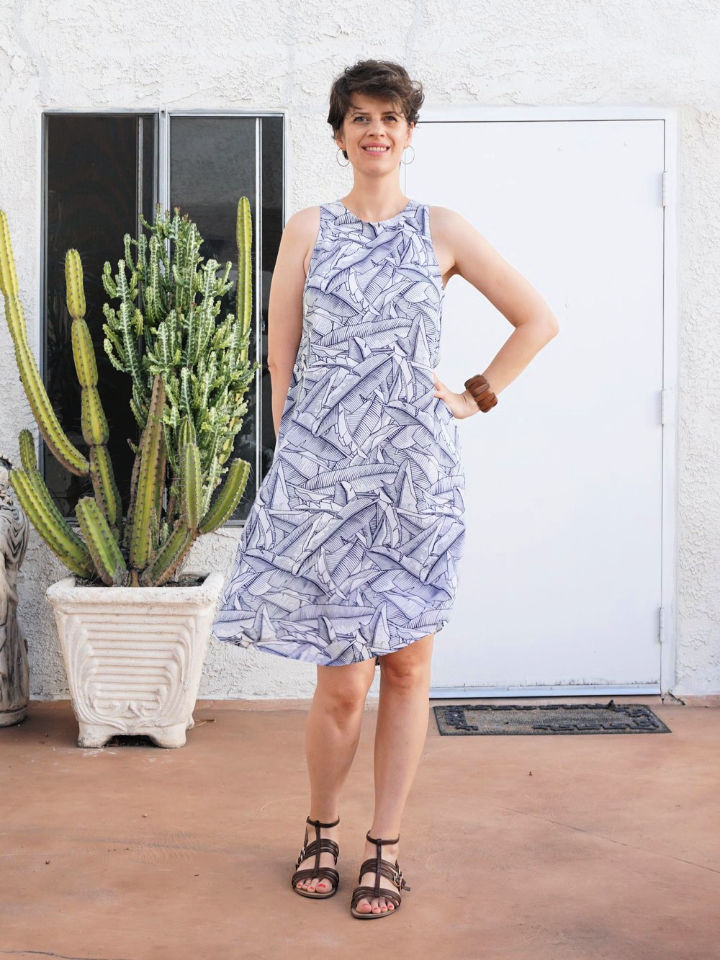 Using the fabric of your own choice, cut it a size 8 and added 5″m in length to the dress so that it hits just above the knee. Sew the fabric using a sewing machine. Sew buttons at the back of the dress in a straight line, slit holes for buttons till neckline. Alter the final dress to your preferred tropical swing-ness. sewdiy
6. Easy Swing Dress Pattern
This Easy Swing Dress is the perfect design to stitch for yourself this summer! All you need is 5 yards of 60 inches knit stretchy fabric. According to your body measurements, stitch this design to adorn and exhibit this summer! itsalwaysaut
7. Free Swing Dress Pattern With Stylish Fabric
Check out this free swing dress pattern! It is certainly an effortless dress to stitch for yourself, using a fabric of your choice cut the fabric into your preferred measurements. Hem the fabric together, on the wrong side of the dress. After sewing, the dress cut access fabric off. sweetredpoppy
8. Knot Swing Dress – Free Pattern
Knot swing dress can be stitched using a cotton fabric. The cotton fabric is a very user-friendly fabric, allowing you to easily work with it. The end result is a very beautiful Swing dress, with a curved finish, giving it a very fine finish. mesewcrazy
9. The Perfect Summer Swing Dress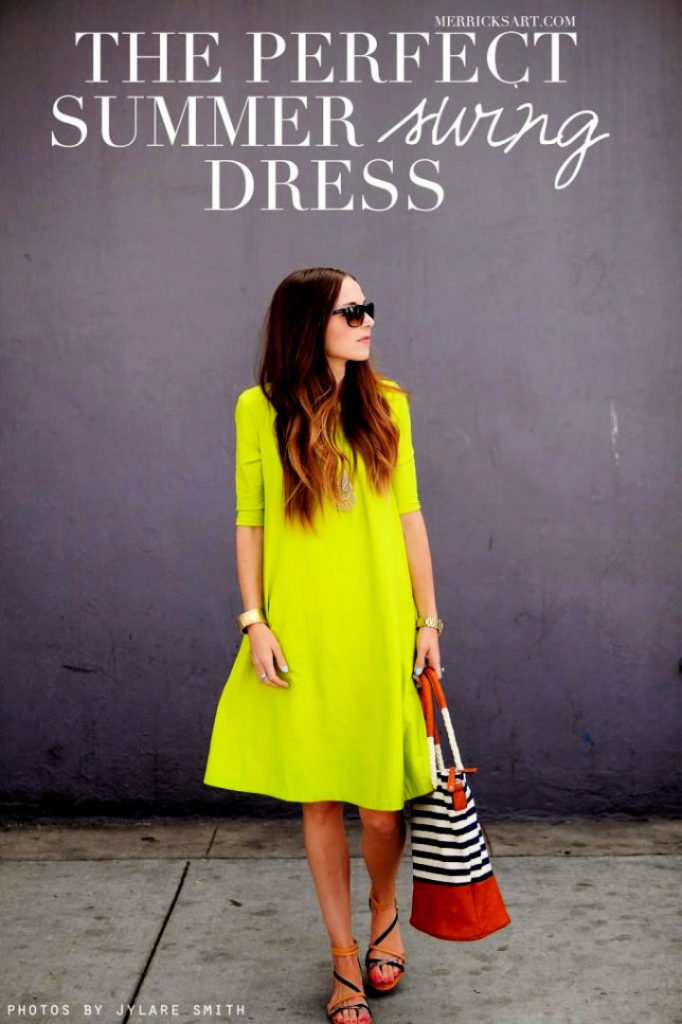 The perfect summer swing dress is extremely easy to stitch; the flowy finish of the dress allows only some parts of the dress to be stitched. The end result is a vibrant colored, airy dress. Extremely suitable to flaunt on a hot scorching day amidst drinking a cold beverage. merricksart
10. Simple Tee Swing Dress Sewing Pattern
This simple Tee Swing Dress is a must-have for every girl as a backup dress sewing pattern for any upcoming or sudden formal plans! It is easy to sew, requiring a cotton-based fabric. The end result is an elegant looking dress perfect for flaunting on a night out. itsalwaysaut
11. Sewing Pattern for a Swing Dress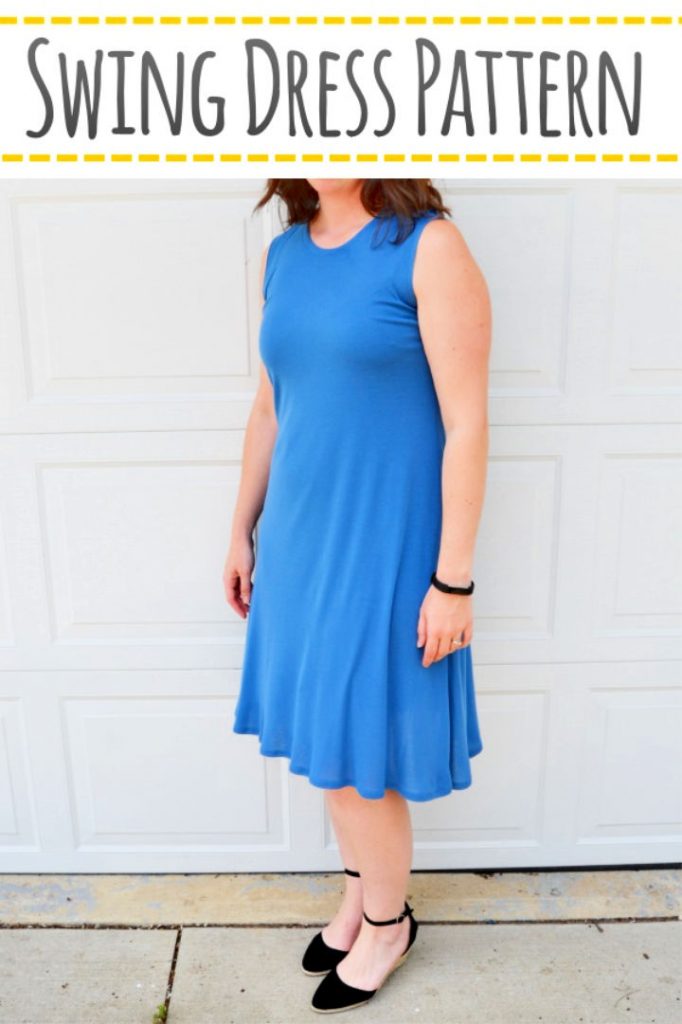 Using the fabric of your own choice cut the preferred length of the sleeves and dress length. Repeat the procedure and sew both fabrics together by a sewing machine. The end result is a beautifully sewn swing dress which you can flaunt this summer. marymarthama
12. San Telmo Swing Dress Pattern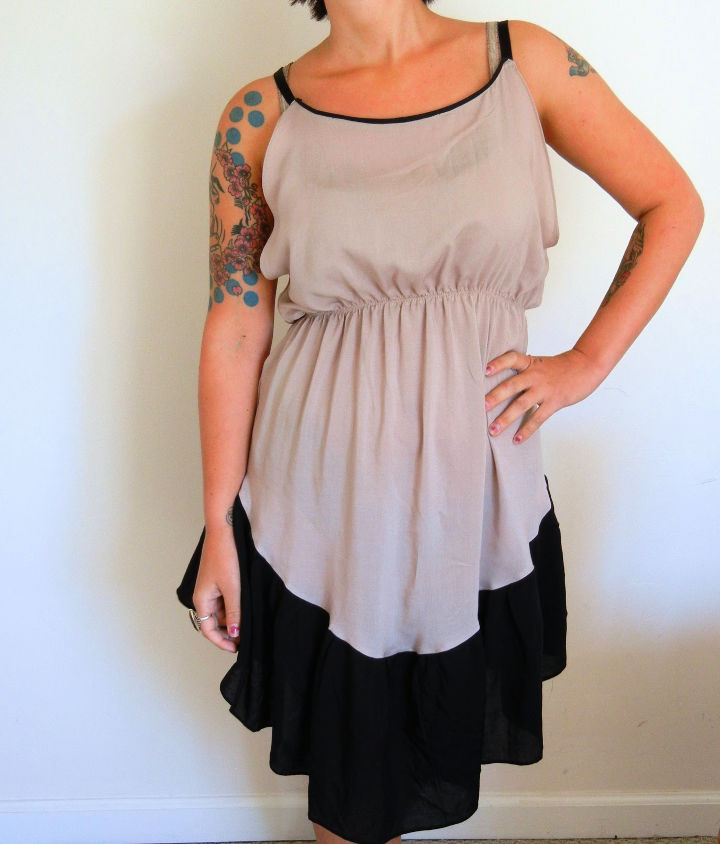 The san Telmo Swing Dress is a classic dress to stitch for people comfortable with their stitching skills. All you need is 60″ of wide fabric, 20″ of contrasting fabric and about 1″ wide elastic. Hit the tutorial for the complete guide. needlesthread
13. Agnes Swing Top & Dress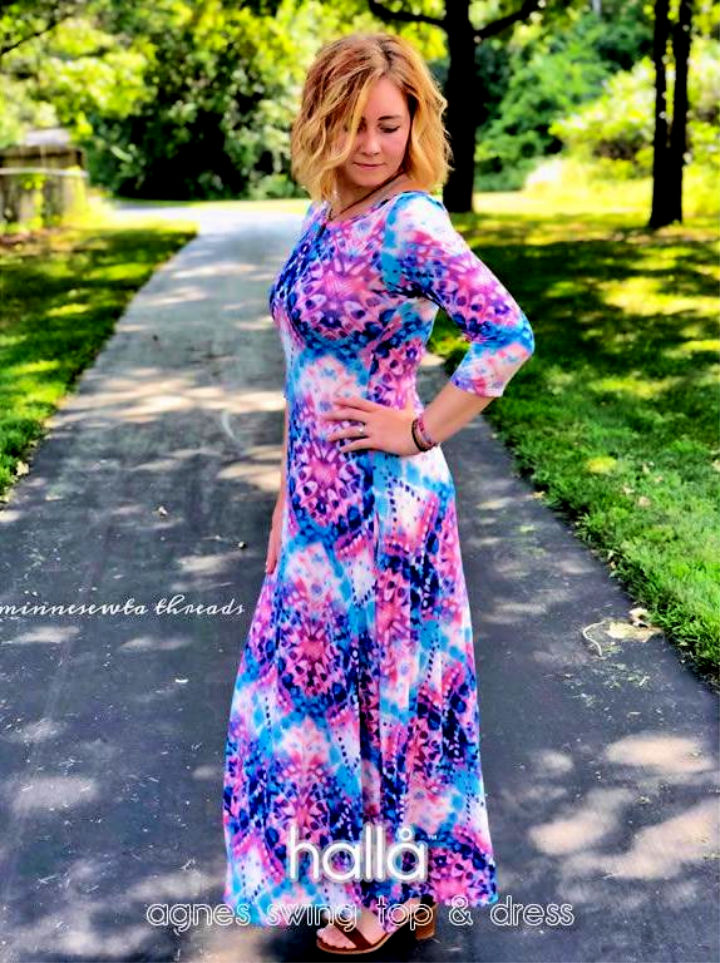 This Agnes swing top and dress is the best design for you to sew if you are looking for something versatile and transitional to wear. This can be both worn as a top or a dress or both at the same time, adding a unique touch to your attire! hallapatterns
14. Fun and Simple Women's Swing Dress
Who doesn't love the full swing of skirt dress? Such a lovely Instagram worthy shot, right? Hence, we can say confidently you are going to love this swing dress. All you need is about 2 yards of knit fabric, and 2 ½ yard of coordinating fabric! With other basic sewing supplies. mesewcrazy
15. Sew a Swing T-shirt – Austin Tee Pattern
Trendy yet classy, this T-shirt Austin Tee Pattern is both a versatile and trendy design to sew. This requires only a rayon knit fabric, giving it the ideal slouchier look. Head over to the tutorial for the complete guide. mellysews
16. Tee Swing Dress Sewing Pattern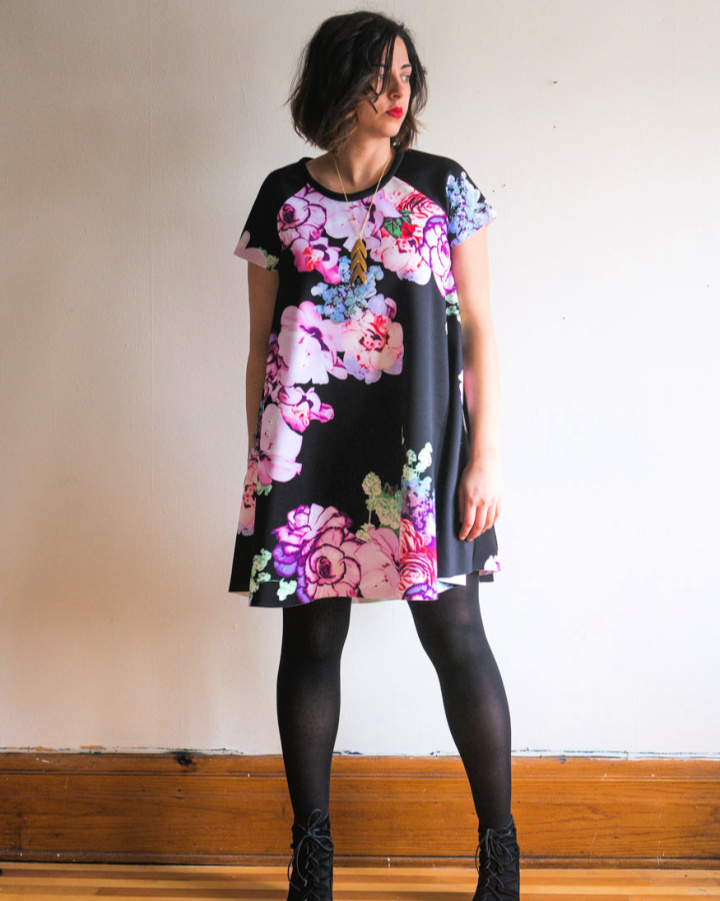 The Tee Swing Dress is a forever classic printed design essential for every girl to have to adorn on any formal night out! Sew this dress preferably out of a silky fabric of your own choice, and pair it up with tights and leather boots to achieve the complete look! closetcasepatt
17. The Mama Nina and Nina Swing Dress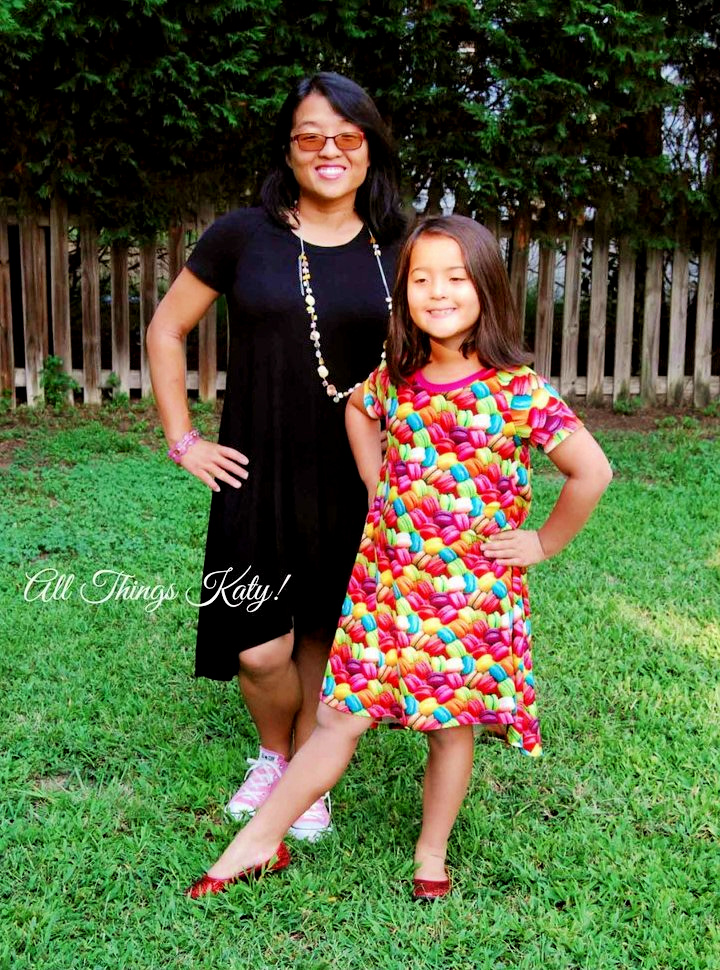 Find the ideal tunic and dress patterns here! You can find some lovely Tunic patterns below and the sizes are also ideal from 31 to 50 inches bust. So, even if you have a beginner level of skill, you can still easily nail this beautiful tunic delight and go twinning with your little mermaid! patternrevolution
18. Silk Charme Using Fabric Halter Swing Dress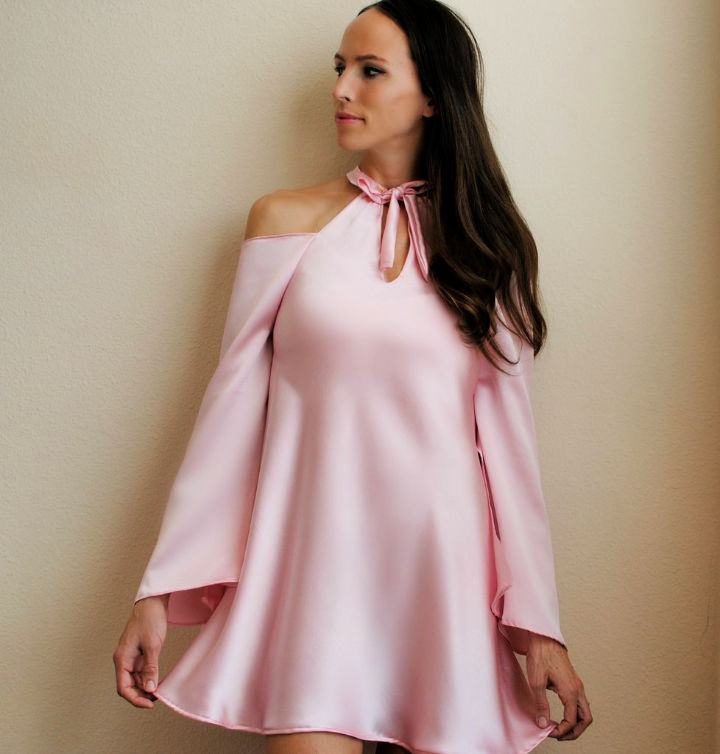 Who doesn't love the darling appeal of a peek a boo shoulder? Now, take that to silk and you can get yourself a super chic dress to flaunt on a night out. What you need is 3 yards of silk, make it pink for an even lovely look. fabricwholesale
19. Nancy Swing Dress Sewing Pattern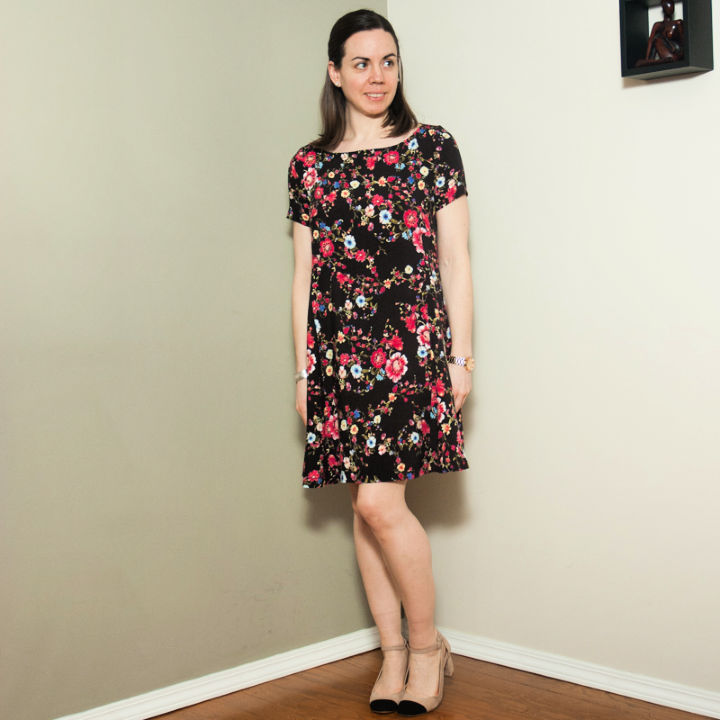 This Nancy Swing Dress is the best dress for you to sew if you like a classic formal dress to wear. The floral affair on a dark background makes it quite a lovely option! It is a sew it over wonder and the tutorial has two beautiful looks to inspire you with! lindsayjaneane
20. Casey's Swing Dress Sew-Along
If you are a fan of vintage dresses, this Casey's Swing dress sewing pattern should be your preferred design to stitch next. The tutorial suggests using a stabilizer around the neckline and midriff to get a flawless look! Get the step by step guide from the link below. sensibility
21. Letter Tape Cut Sew Swing Maxi Dress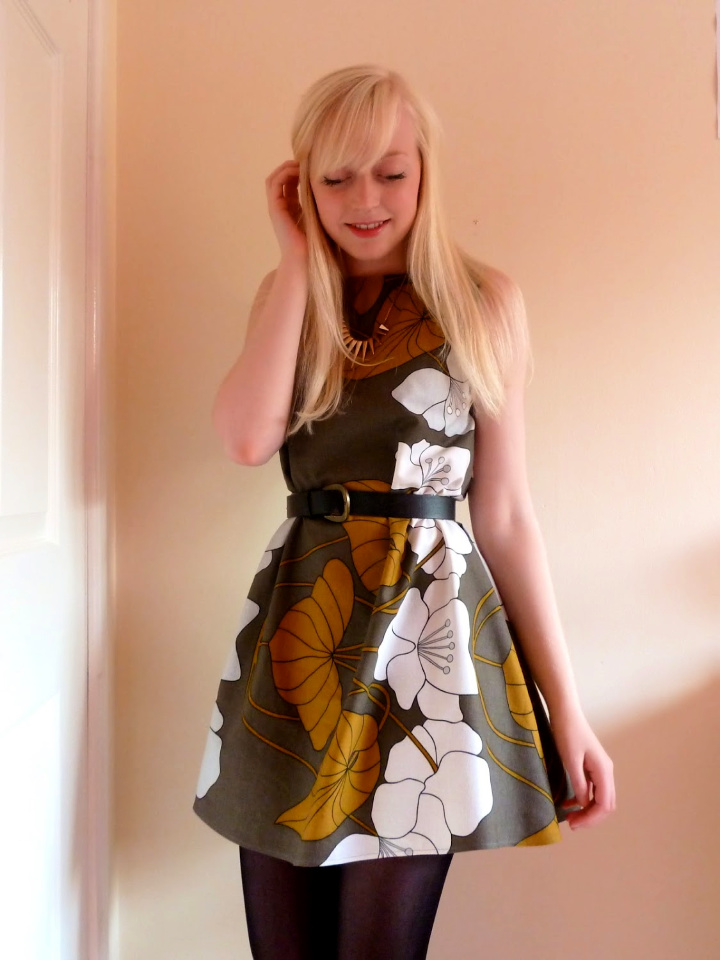 Swing dresses are perfect! Easy to sew and classy to wear. Plus, they give you so much more room for error. Like no fitting related problems there, right?! Pair it up with a belt to add some layers to your attire and of course an instant smart look. shortbreadand
22. Pristine Kids Swing Dress
This Pristine Kids swing dress is extremely easy to stitch. It can certainly make a lovely sundress or sleeveless dress for your little one or yourself! The tutorial has this super easy hack for you to nail this dress sewing pattern! All you need is to have a double fold bias tape. Get details from the link, below. mellysews
23. Leilani Swing Dress & Bodysuit Pattern
This lovely Leilani swing dress pattern is a combination of versatile knit pattern with a very simple swing top! It is quite an adorably flirty dress with this Harem styled bodysuit. The tutorial has patterns and sizes available for 10-18. wondermirakel
24. Free Swing Dress Sewing Pattern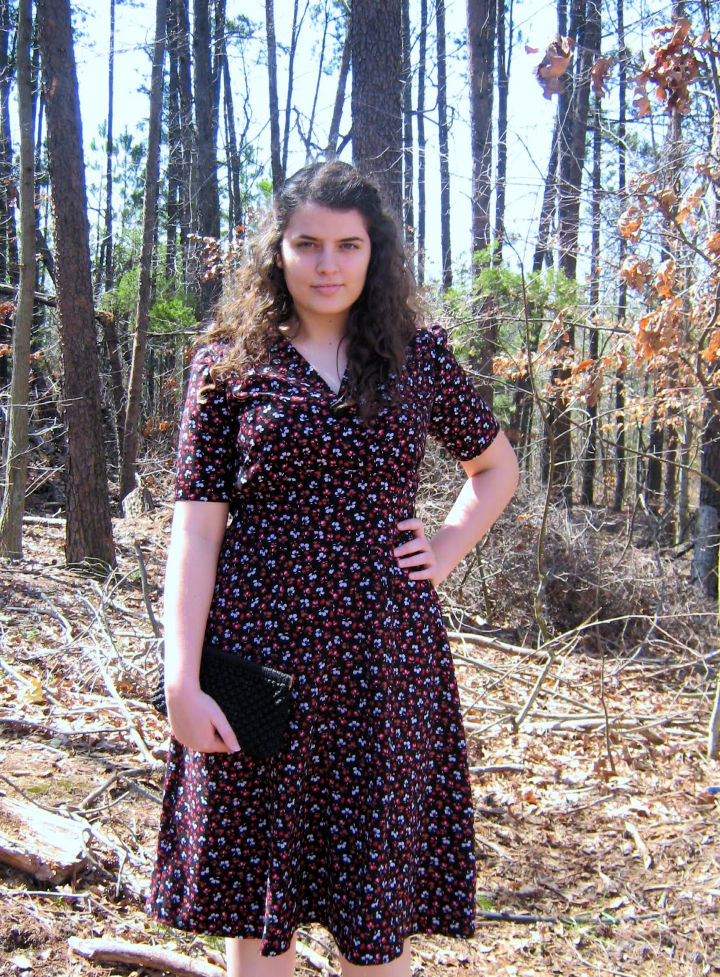 This Free Swing Dress is the perfect dress for you to stitch if you are a beginner! Made from rayon challis fabric, the sheerness of the fabric makes it easy to work with! The end result is a stunning summer dress! woolandwheel
25. Baby Girl Tutu Swing Dress
This baby girl tutu dress is an effortless dress to stitch for kids; newborn to 12 years! Customize it to your own liking and make it from woven or kit! Try woven to make it the perfect summer dress for your little one to play in! sewcucio
If you are new to the world of sewing and don't feel like putting up to an intricate dress pattern, we bet you were still able to find so many designs in it for you! Like just buy a T-shirt and sew a skirt together. Sewing around straight lines is easy and fun! So, be your own stylist and make your own fashion statement with these super cool summer dress patterns! Upgrade your wardrobe, and thank us later for such a lovely roundup.